How to Buy Avast Shares UK – With No Commission
Fact Checked
Everything you read on our site is provided by expert writers who have many years of experience in the financial markets and have written for other top financial publications. Every piece of information here is fact-checked.
Disclosure
Please note that we are not authorised to provide any investment advice. The information on this page should be construed for information purposes only. We may earn commissions from the products mentioned on this site.
Avast has over 435 million users worldwide and prevents around 1.5 billion cybersecurity attacks every month. With a solid track record and exciting prospects, Avast could have a solid future ahead of it.
In this guide, we'll explain How to Buy Avast Shares UK, discussing the company in detail, and showing you how to invest with an FCA-regulated broker.
How to Buy Avast Shares UK – Step by Step Guide 2021
Looking to buy Avast shares? Then look no further – the four steps below will show you how to buy Avast shares UK in under ten minutes with an FCA-regulated broker.
Step 1: Open an account with a regulated broker – Navigate to your chosen broker's website and choose to sign up. Enter your email address and choose a username and password.
Step 2: Upload ID – Verify your account by uploading proof of ID (a copy of your driver's license or passport) and proof of address (a copy of a bank statement or utility bill).
Step 3: Deposit – Make a deposit via credit card, debit card, bank transfer, or an e-wallet.
Step 4: Buy Avast Shares – Click in the search bar and type in 'Avast'. Opt to trade, and enter how much you'd like to invest. Once you're happy, confirm the trade.
Choose a Stock Broker
Before you can buy Avast shares UK, you must sign up with a reliable broker to facilitate your investment. Brokers essentially act as an intermediary between buyers and sellers in the market and can fulfil your buy order for Avast shares.
To help you choose which broker to partner with, we've reviewed two stock brokers below.
Research Avast Shares
When you begin online trading, it's crucial to get a comprehensive overview of the company and its financials before deciding whether to invest or not. This is known in the market as 'doing your due diligence' – and is a vital component in determining whether you trade effectively or not.
In the sections that follow, we dive into Avast in great detail, breaking down the company's financials and touching on its business model.
What is Avast?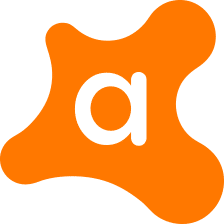 Firstly, who are Avast, and what do they do? Technically known as 'Avast Software s.r.o', Avast PLC is a Czech company that specialises in cybersecurity software. However, in recent times the company has branched out into other areas, including machine learning and artificial intelligence.
Currently headquartered in Prague, Avast was founded in 1998 by two software engineers named Pavel Baudiš and Eduard Kučera. Over the years, the company transitioned from a cooperative into a private company and finally had its IPO as recently as 2018. Currently, Avast is listed on both the Prague Stock Exchange and the London Stock Exchange and is also a constituent of the FTSE 100 index.
According to data gathered from Statista, Avast has the second-largest market capitalisation when it comes to anti-malware applications – just behind their rivals Symantec. These applications are Avast's primary products and help protect your computer from hackers or other sources of unauthorised access. In fact, if you have a Windows computer, there's a good chance you've used an Avast product or one like it.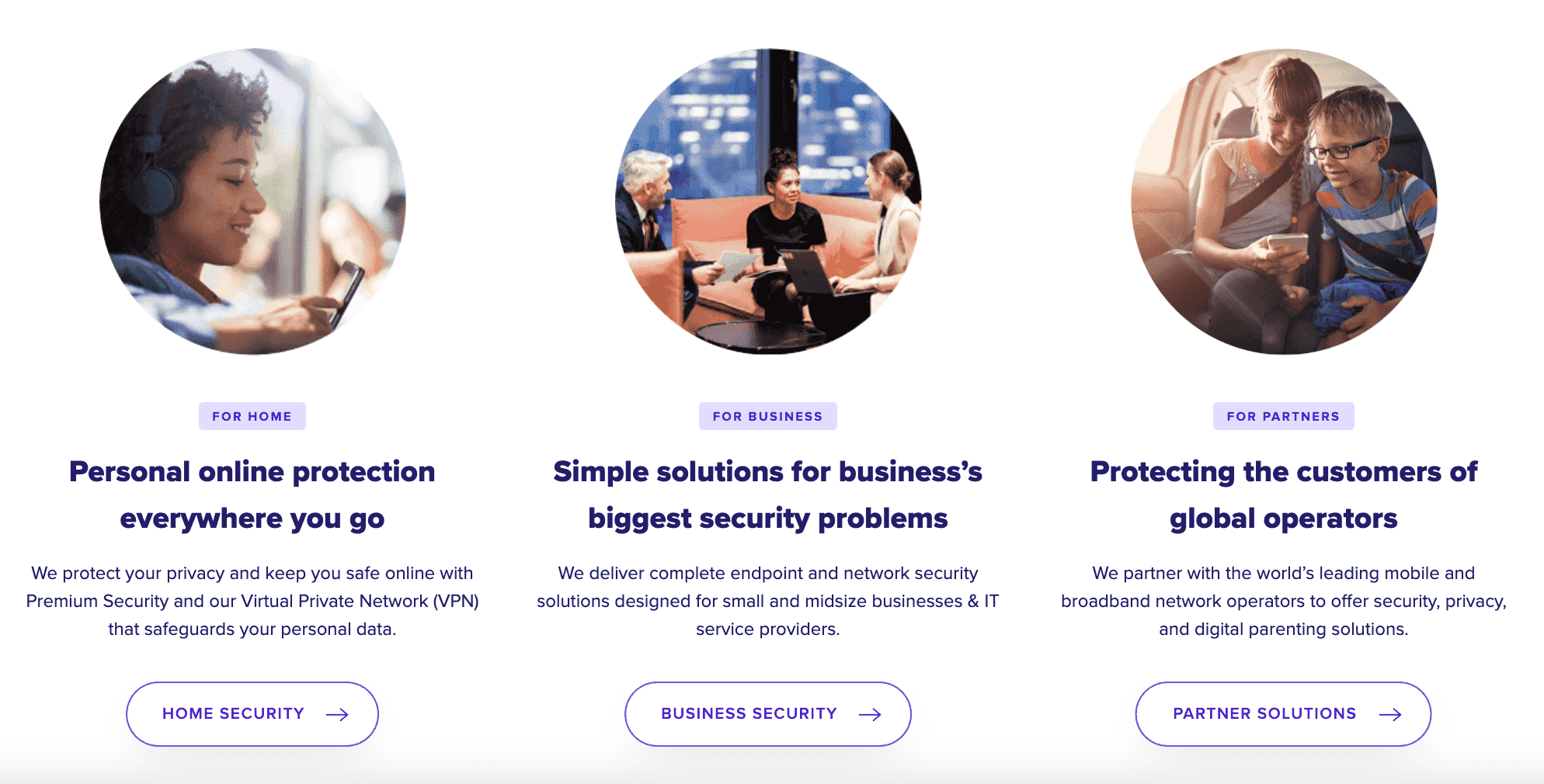 Avast's flagship product is named 'Avast Antivirus', but the company also offers secondary tools such as Avast Secure Browser and the Avast SecureLine VPN. These pieces of software combine to provide users with comprehensive protection for their devices. In addition to this, TechnologyMagazine reported recently that Avast is in the process of implementing machine learning into their antivirus software offering. This technology will bolster the protection that Avast offers and help them maintain their market share.
Throughout the Coronavirus pandemic, Avast's software was in higher demand thanks to an increase in cyber scams. Due to this, Avast as a company actually performed very well throughout 2020 and early 2021. Avast's Q1 2021 report noted that revenues for the quarter totalled $236.4 million – which represented an increase of 10.9% from the year previous. As more people transition to working from home and more jobs become computer-based, Avast's software looks set to continue gaining popularity.
Avast Share Price
Now that you have an overview of who Avast are and what they do let's take a look at their share price. At the time of writing, the Avast share price is 445.6p, representing a 26% decrease from the company's all-time highs back in July 2020. However, looking at past performance, the price has been at this level four times previously, and each time it has found support and then started a bullish run.
To get some further insight into the Avast share price, it's essential to look at a few different metrics. When you buy shares in a company, two of the most important things to look at are the company's Price-to-Earnings ratio (P/E) and earnings-per-share (EPS). These metrics help provide an understanding of how profitable a company is and how valuable its shares are.
In terms of Avast's P/E ratio, data gathered from Bloomberg currently notes this at 36.76. This number is arrived at by dividing its current stock price by its earnings per share (EPS). The best way to think about a company's P/E ratio is as an indicator of the company's value.
As Avast's P/E ratio is 36.76, without context, this number might not mean anything – it has to be compared to something. It's best to compare it to other companies in the same sector, to gain insight into whether it is overvalued or undervalued.
Moving on to Avast's EPS estimate, Hargreaves Lansdown determines this to be $0.35. To arrive at this number, it is usually a case of dividing a company's net profit by the number of shares outstanding. A good rule of thumb is the higher the EPS figure, the more profitable the company is.
Avast's EPS estimate of $0.35 is calculated as the company's 'adjusted EPS', which means that it does not consider 'one off' revenue items, and only considers recurring revenue items. This gives a more accurate representation of how profitable the company is. Avast's EPS is up $0.02 from the previous year, which seems small but is still impressive given the impact of the Coronavirus pandemic. Furthermore, Avast's EPS has grown a total of 6% in the previous two years, indicating a profitable business model that provides value to shareholders.
Avast Shares Dividends
If you are looking for one of the most popular dividend stocks available on the UK stock market, then it's a good idea to review Avast's dividend history. Currently, Avast pays a semi-annual dividend to shareholders, distributed in June and October. However, the ex-dividend date for the upcoming payment was the 13th of May – so if you purchased Avast shares after this date, you would have to wait until October to receive your first dividend payment.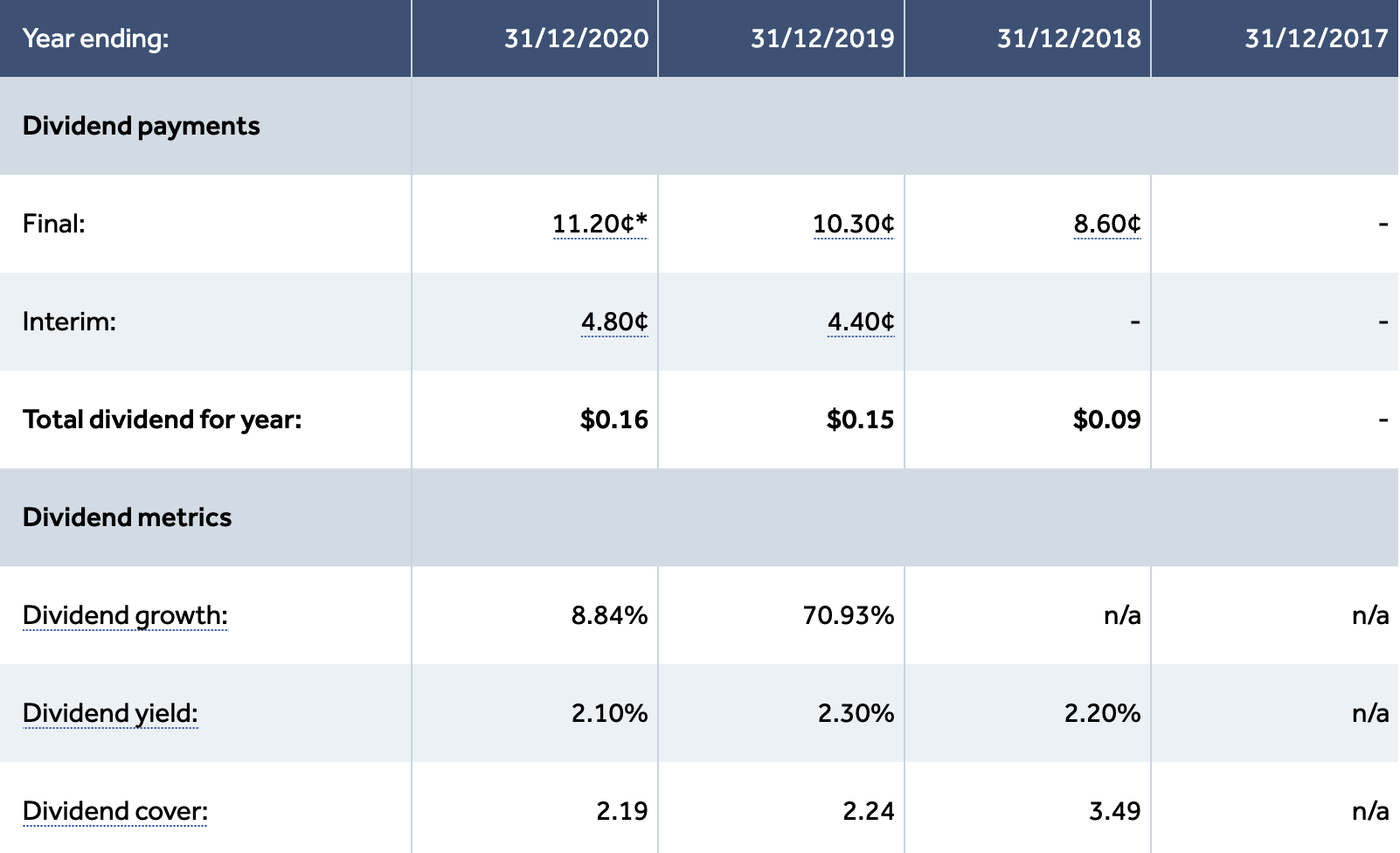 Avast currently offers a dividend yield of 2.63%. As Avast utilises a semi-annual distribution schedule, one of the payments is termed the 'interim' payment, whilst the other is termed the 'final' payment. These two payments combine to create the total dividend payout for the year.
In 2020, the total payout for Avast shareholders was £0.112 – which had increased from £0.103 the year before. In addition to this, the dividend payment in 2018 was only £0.086. These figures highlight the consistent dividend growth that Avast showcases, making them one of the most popular UK shares to consider when investing for income.
Is It a Good Idea to Buy Avast Shares?
So, is it a sound decision to buy Avast shares UK in 2021? Well, as you can see from the previous sections, Avast, as a company, is well-suited for the changes that the pandemic has brought about. With more people working from their computers or laptop, the demand for cybersecurity software increases. Furthermore, this 'work from home' trend shows no signs of stopping, which means Avast's products will continue to be desired in years to come.
Q1 Results
Avast released their Q1 results recently, which includes data for the period between January and the end of March. Notably, adjusted EBITDA figures totalled $133.7 million – a 10.3% increase from a year previous. EBITDA is essentially a measure of profitability, so the fact that Avast's EBITDA figures have increased significantly highlights how well the company has been doing.
Further to this, Avast's adjusted EBITDA margin clocked in at 56.4%. This margin refers to how much of the company's revenues end up as earnings – in the case of Avast, we can see that over half of the money the company makes is profit. Although EBITDA does not consider interest, tax, depreciation, or amortisation, this again showcases how profitable Avast's business model is.
Solid Business Model
On Avast's business model, this is one of the company's strong points. Many Avast products are subscription-based – which provides a solid, reliable stream of revenue for the company. This is in contrast to non-subscription-based models, which do not have a recurring element to them.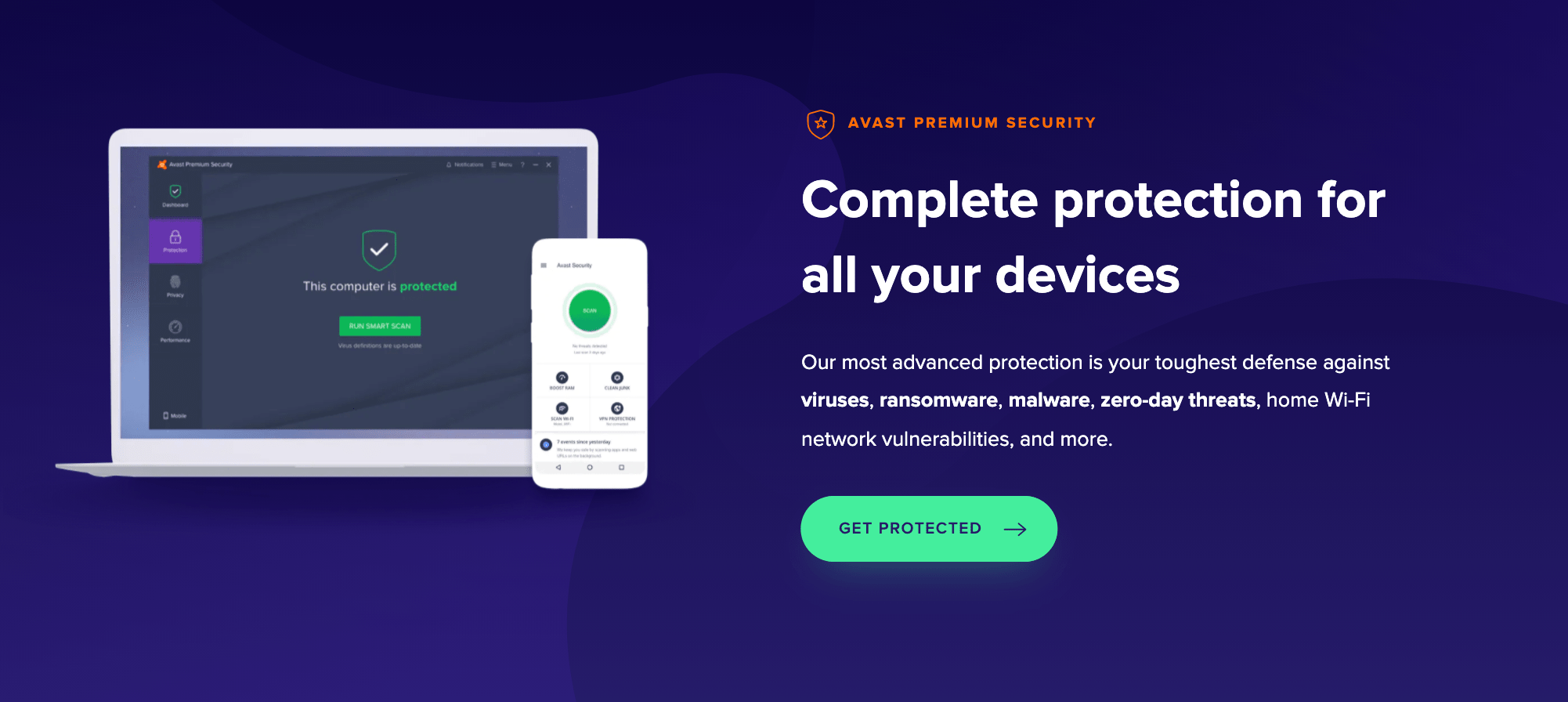 Although this might not seem like a significant factor, it does help influence market sentiment. Institutional investors like mutual funds like to invest in companies with a consistent revenue stream and a profitable business model. In Avast's case, they have both.
Competent Management Team
Another of Avast's strong points is its management team. Avast's current CEO, Ondrej Vlcek, has actually invested his own money into the company – so he has a vested interest in seeing it succeed. Alongside him, Avast's original owners still have a tangible investment in the firm. The fact that the people in charge have a financial stake in the company's fortunes means that there is an added motivation to see Avast's share price continue to increase.
In addition to this, Avast's management team are all experts in their field and are well-placed to continue product innovation. The company's Chief Technology Officer has over 20 years of experience as a university professor and has authored over 400 publications on topics such as Artificial Intelligence and Computer Science. This knowledge and experience will be a massive benefit for Avast as they expand their research into these areas over the coming years.
Open an Account & Buy Shares
If you would like to buy Avast shares UK, you need to find a reputable and reliable broker to trade with. It's best to partner with an FCA-regulated broker, as you will be afforded a high degree of investor protection. The steps below will show you how to sign up and buy shares in Avast one of these brokers – all from your laptop, tablet, or smartphone.
Sign Up for a Brokerage Account
The first thing you need to do is create an account with your chosen broker. This can be completed online and usually takes only a few minutes to do. Head to your broker's homepage and opt to sign up. On the page that follows, simply enter your email address and choose a username and a password for your account.
Verify your ID and Address
Brokers that are regulated by the FCA must abide by strict security guidelines to ensure their users trade safely. One of these guidelines is to ensure users have verified themselves before trading. To do this, upload proof of ID (a copy of your driver's license or passport) and proof of address (a copy of a bank statement or utility bill). After these documents are uploaded, your broker will then verify them.
Fund your Account
Once your account has been verified, you can go ahead and make a deposit. When you create a new account, there will likely be a minimum deposit threshold you need to meet.
In terms of deposit methods, some of the most widely-accepted include:
Credit/debit card
Bank transfer
PayPal
Neteller
Skrill
Klarna
Trustly
Search for Avast
Click into the search bar at the top of your dashboard and type in 'Avast'. You can also type in Avast's ticker symbol, which is AVST. In the drop-down menu, click on the asset.
Buy Avast Shares UK
All you have to do now is enter the amount of money you'd like to invest in Avast. Your broker may have a designated minimum investment amount, whilst allowing you to place a stop loss or change the leverage amount if you wish to do so. Once you are happy with everything, confirm the trade.
Is It a Good Idea to Invest in Avast Shares?
To wrap up, let's take a look at Avast as a whole. Through the research, it's clear that Avast is well-placed to benefit from the increased demand for cybersecurity that has been brought about by the Coronavirus pandemic and is innovating in areas that matter.
According to Statista, the Information Security Technology market (which Avast is a part of) was valued at $125 billion in 2020 – this figure is expected to rise to nearly $175 billion by 2024. The growing nature of the market that Avast is part of is another reason for its potential growth; as Avast is the second-largest company operating in the market, they are in a good position to benefit from this expansion.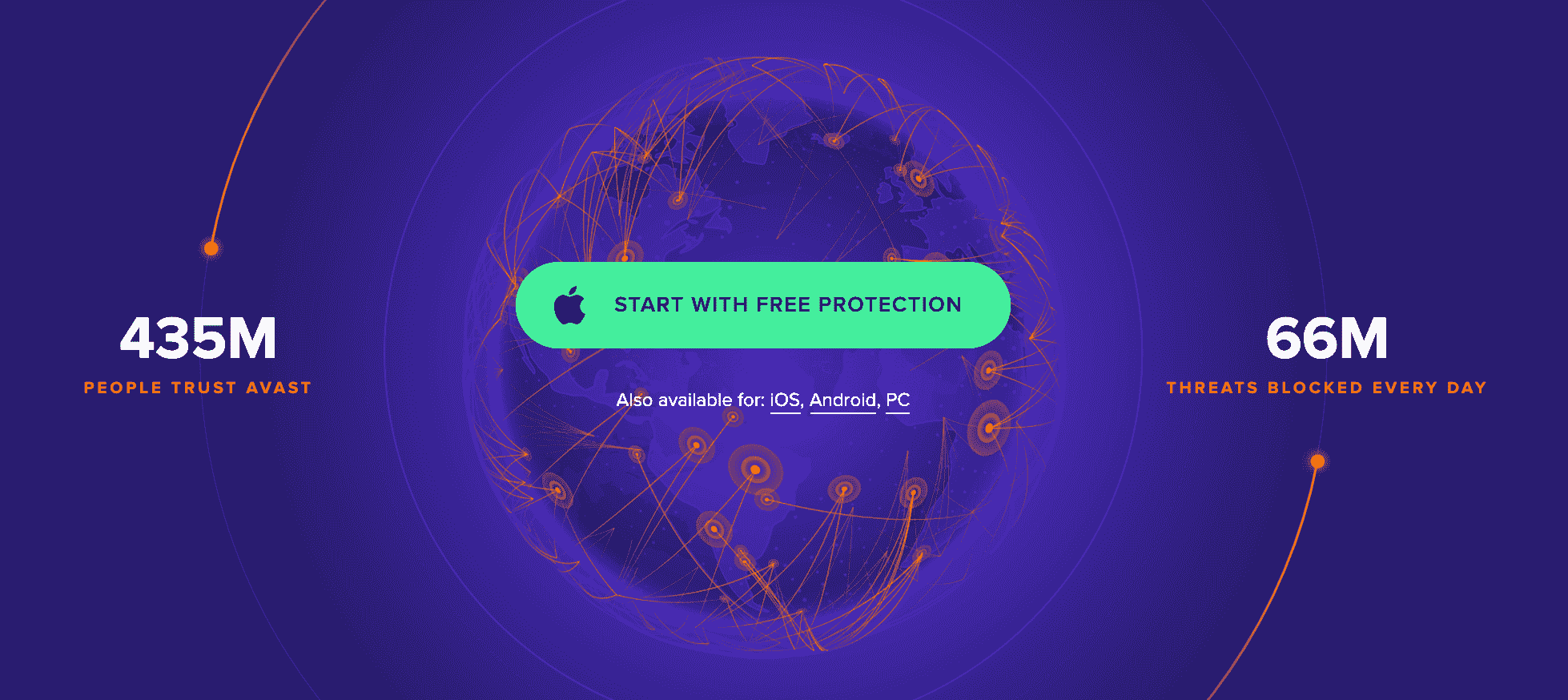 In addition to this, as mentioned earlier, Avast also pays a solid dividend twice a year. Avast is constantly increasing this dividend too, which is great for people looking for high yield investments.
Overall though, Avast is a company that has a solid and in-demand product range and a business model that ensures the company remains profitable. In addition, the company is innovating in areas that matter which bodes well for the future.
How to Buy Avast Shares UK – Conclusion
Throughout this guide, we've explored Avast in great detail, providing you with the basics of making an investment decision. With revenue and net profit increasing year-on-year, and a substantial share of the antivirus software market, Avast's business model is in a great position to expand in the years ahead.
If you like the sound of adding Avast to your portfolio, then we'd recommend partnering with an FCA-regulated broker. These brokers are the safest way to trade shares in the UK, offering a solid level of investor protection.
FAQs
Is It a Good Idea to Buy Avast Shares?
How much are my Avast shares worth?
What services does Avast provide?