How to Invest in Cardano – Beginner's Guide
Fact Checked
Everything you read on our site is provided by expert writers who have many years of experience in the financial markets and have written for other top financial publications. Every piece of information here is fact-checked.
Disclosure
Please note that we are not authorised to provide any investment advice. The information on this page should be construed for information purposes only. We may earn commissions from the products mentioned on this site.
Cardano is one of the world's largest cryptocurrencies today by market capitalization. The third-generation token provides solutions that the legacy coins like Ethereum and Bitcoin couldn't, scalability. Also, Cardano is one of the most promising crypto coins available currently. So, if you're wondering how to invest in Cardano, keep reading.
To invest in Cardano, find out a decentralized crypto exchange that trades Cardano, create an account, verify your account, and scheme out an investment strategy. The process is simple, and we'll walk you through the procedures and simplify your investment process.
Key Points on Investing in Cardano
Cardano solves the problem associated with Bitcoin and Ethereum via the PoS consensus mechanism.
Cardano is a third-generation blockchain that uses the ADA token. The blockchain facilitates super-fast and extremely affordable transactions.
Staking Cardano provides an energy-efficient means of offering financial transactions against the PoW consensus algorithm.
eToro is our recommended UK crypto broker for investing in Cardano, due to its low fees and innovative copy trading tools.
How to Invest in Cardano – Quick Steps
While there are several ways to invest in the Cardano crypto, we are going to talk about how to invest in Cardano via crypto exchanges. First, you need to locate a crypto exchange to use, and we recommend a fail-proof and secure exchange like eToro.
So before we head on to establishing how to invest in Cardano in detail, let's run through it briefly.
Open an account with eToro – Log onto the website and sign up. Ensure to provide all necessary details and verify your account with the platform.
Deposit – After verifying your account, navigate to the bottom right side of the screen and click on the Deposit button. Next, input your payment option and confirm the transaction.
Search for Cardano – Once you have successfully deposited your funds, navigate to the search bar at the dashboard's center at the top of the screen and search for Cardano. You will see the coin among a list of drop-downs. Then choose Cardano (ADA).
Invest – When you click on Cardano, the website will redirect you to another page, where you will see a list of other traders. There, you can use the copy-trading feature and duplicate the trading strategies of professional crypto traders.
What is Cardano (ADA)?
Deployed in 2017, Cardano is an open-source ledger for facilitating financial transactions. The protocol was developed by the Co-Founder of Ethereum, Charles Hoskinson in 2015, and operated by a team of blockchain experts. The Cardano protocol is the brainchild of the Cardano Foundation that has its headquarters in Zug, Switzerland.
Cardano emerged to solve the issue of the two global-leading blockchains by market capitalization, Ethereum and Bitcoin. These two and other legacy ledgers faced the problems of blockchain interoperability and, thus, scalability. Previously before the Cardano coin, blockchains operated independently of each other. This created a limitation for them, as individual blockchains couldn't interact and share data and technology that could be useful to other ledgers. Therefore, interoperability was a myth, and scalability was a real bottleneck until Cardano emerged.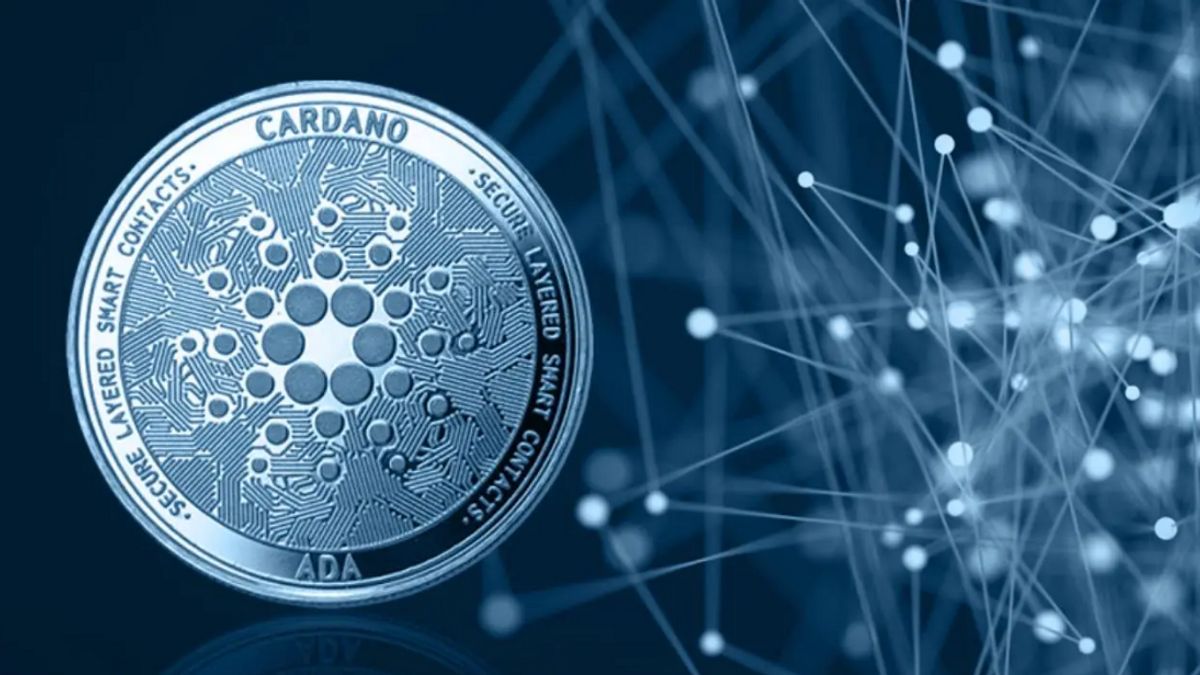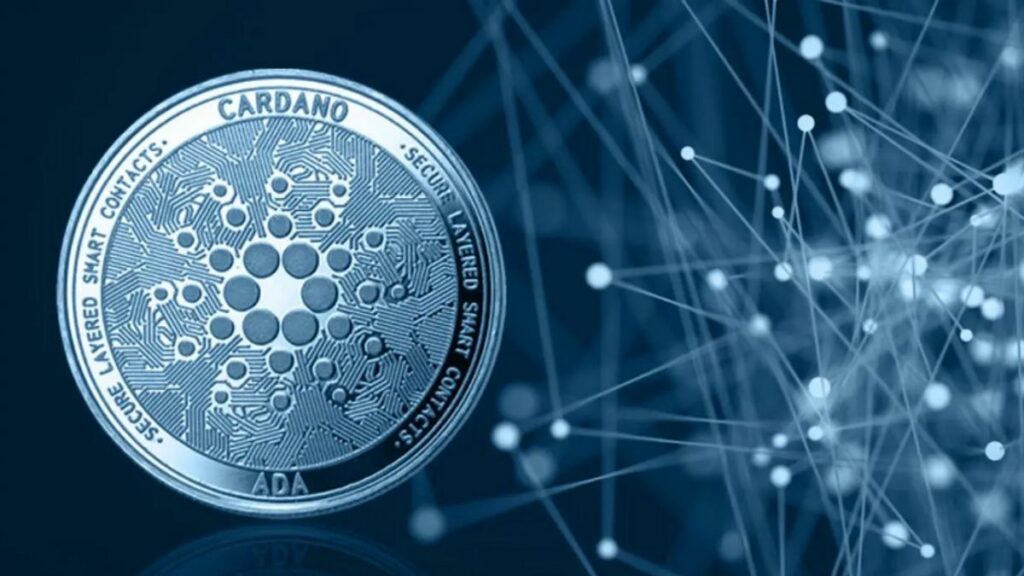 The protocol uses a native token, the ADA token, for easy governance and transactions. Since its deployment, the ADA token and the Cardano ecosystem have been experiencing increasing value. Another unique feature about Cardano is that Cardano doesn't use the same consensus mechanism as legacy blockchains like Bitcoin. These blockchains use the Proof-of-Work consensus mechanism, whereas Cardano uses the Proof-of-Stake algorithm. In addition, the network's PoS algorithm, called Ouroboros, is an eco-friendly solution to the PoW algorithm.
The PoS mechanism uses a 2-tier platform that enables faster transactions. In the PoS, the Stakers are synonymous with miners in the PoW network. However, PoS doesn't use energy-consuming algorithms that operate by miners contending to verify the blockchain's integrity. Thus, rather than using computer-intensive transactions, Cardano coin stakers lock some ADA tokens in the blockchain, and these tokens can be deducted for misconduct.
In the Cardano two-tier network, the first layer is termed "Cardano Settlement Layer (CCSL)" and handles all crypto transactions. The second tier is called the "Cardano Computation Layer (CCL)," and it facilitates applications in the platform and enables developers to join the community.
Why Invest in Cardano?
Although we have stated a few reasons why investing in Cardano can be a great option, let's look at them in detail.
Better Energy Efficiency
One significant reason you should consider Cardano and invest in ADA is that the blockchain uses a more energy-efficient means of operating. Also, Marie Tatibouet, CMO (Chief Marketing Officer) for Gate.io, stated that Cardano's PoS mechanism is over 20,000 times more energy-efficient than Bitcoin.
Legacy crypto protocols used Proof-of-Work algorithms, which enables crypto miners with high-efficient graphics cards to guess complex puzzles. Users with more efficient processing power solve more puzzles and therefore get more mining incentives.
On the flip side, PoS algorithms use its tokens as a scarce digital asset. This is much similar to storing funds in stocks, as the users/stakers don't spend the stored funds. They get better chances to create new blocks and receive block incentives in exchange. However, the chances of being chosen to create several blocks depend on the amount of "stakes" the user has under his control.
Faster Transactions
One of the major problems Cardano solves is scalability. Leading crypto protocols like Ethereum and Bitcoin perform between 4.6 to 20 transactions each second (TPS), respectively. On the other hand, the Cardano blockchain process over 257 TPS (Transactions Per Second). That puts the ledger way ahead of its competitors.
It's essential to note that crypto investors monitor the transaction speeds of blockchains. In addition, once the Cardano platform deploys the Hydra protocol, it will also begin its microtipping and micropayments features. The team has been developing the protocol for over five years, as it will permit the network to facilitate over 1,000 transactions per second.
In retrospect, the Visa platform handles exactly 1,700 TPS. Therefore, Cardano can, theoretically, satisfy major clients by integrating this high-efficient and super-fast technology at a very cheap cost.
More versatile
We can agree that both Cardano and Ethereum share one thing in common, they were started by the same founder. Therefore, this makes it natural for the Cardano coin to upsurge in value so swiftly. Also, introducing smart contracts technology on a mainnet sets it ahead of its peers.
Fundamentally, smart contracts are digital algorithms between two entities in a network that operate autonomously when specific conditions are in place. Smart contracts are the foundations of the Defi industry and decentralized applications (dApps).
Cardano (ADA) protocol is versatile in offering significant solutions to law, health, and the finance industry. Also, its PoS algorithm outperforms the PoW algorithm of legacy contenders, is cheaper, faster, and more energy-efficient. Moreover, since the token was among the earliest implementers of the PoS validation mechanism, its market capitalization has grown.
Limited Supply
Similar to the world's leading crypto-coin, Bitcoin, Cardano has only a capped supply. The entire crypto space followed after Bitcoin, as it was the first protocol to provide a limited amount of tokens to be created and supplied. The overall amount of ADA tokens created was 45 billion, whereas 32 billion is currently circulating.
Cardano investors believe that exactly 70% of the entire ADA tokens that can ever exist are already existing currently. Therefore, by shorting its supply, ADA investors have a root for the token's price outcome, given that the demand and supply are balanced.
This makes Cardano and several other crypto coins highly valued and patronized.
Cardano Crypto Price
Since its launch in September 2017, the Cardano coin had gone through a dormant course for a while before hitting some interesting records. Let's consider the recent Cardano Crypto price below.
2018 2021
After lying dormant for several months, on January 4, 2018, the ADA token experienced its first All-Time-High token price at $1.11. After then, the token followed a steady decline until the first week of May that same year, where it recorded a bullish course and was trading at $0.35. Then again, the token followed a bearing market and struggled with its price until the end of the year.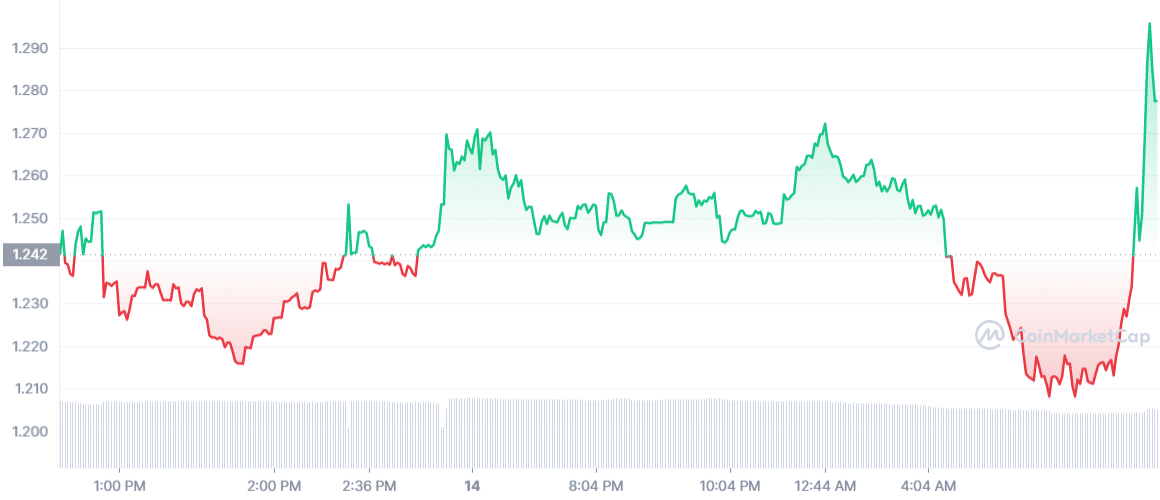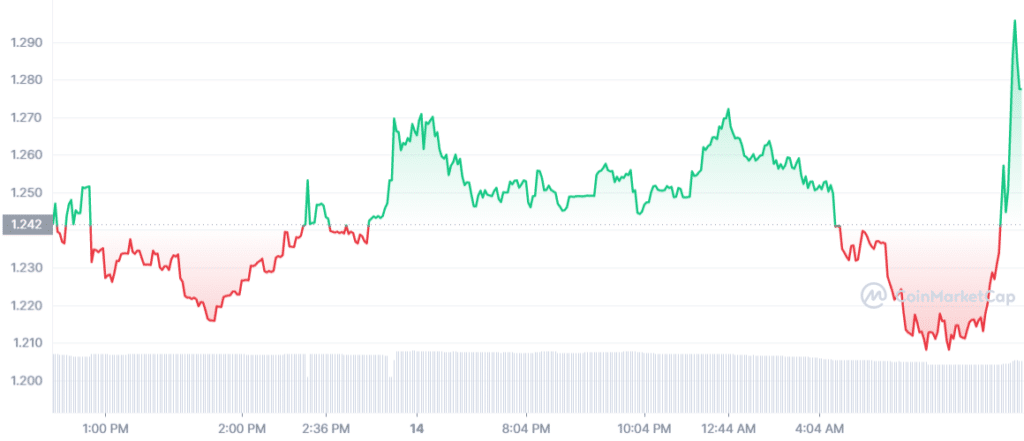 Through the course of 2019 through 2020, the ADA token remained in a normal direction. Through the two years, the token recorded its first All-Time-High of $0.171 on November 30 that same year. After which its price started following a bullish course.
January 20201 marked a profitable year for the coin as it started appreciating and market capitalization. On February 10, the ADA token recorded a significant price increase. Then again at the beginning of May (three months following that month). Eventually, the token experienced an overall All-Time-High price trading at $3.10 on September 2, 2021. Now that we have seen the brief history of the ADA token price let's look at the Cardano price prediction.
Cardano Price Prediction
Over the past two months, after surpassing its overall All-Time-High price, the ADA token has been following a steady bearish course. This, according to pundits, will be maintained for a while. That stated, in this segment, we will outline the Cardano coin price prediction. If you're ready, then let's go.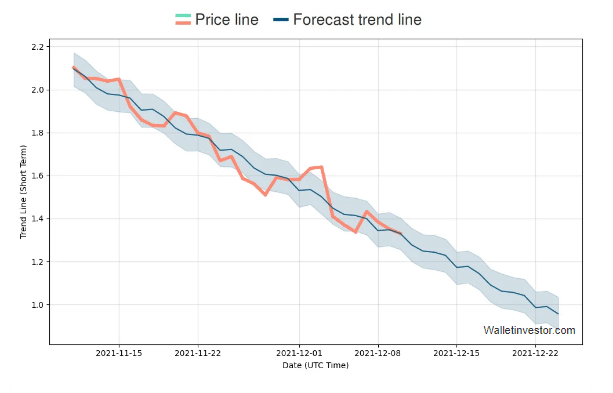 Ever since its record-breaker in September, crypto pundits predict that the coin will follow a steady bullish market till the end of the year. This short-term prediction projects that the token will close the year, trading below $1.
2023 forecast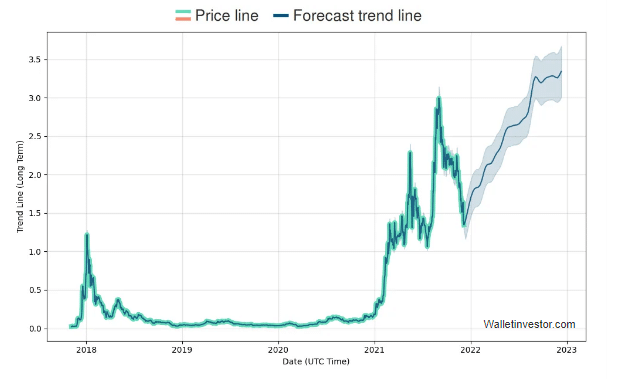 For the long-term prediction, crypto analysts project that the Cardano price will follow a steady bullish market. Thus, in 2023, the token should be trading close to $3.5 if demand and supply remain balanced.
2026 forecast
Following the steady bullish prediction, the Cardano (ADA) project price will be $11.334.
Staking Cardano
Staking is the process of locking up your crypto assets for a given period to earn rewards. Through staking, the tokens enable transaction confirmations within a blockchain network, and the staker gets rewards. The staking process is similar to traditional bank deposits, where you will receive some interest for leaving your money over some time.
However, staking is only possible on Proof of Stake cryptocurrencies like Cardano.
How it works
To stake your Cardano tokens, you will get through a staking pool comprising other investors' holdings. The pool is expected to meet a certain locked token requirement to validate transactions. As the pool holds a collection of all the ADA tokens, it impacts the balance on the network through a node. Subsequently, the node develops a blockchain block for the confirmation of transactions. Hence, the transaction charges form rewards for the liquidity providers or the stakers.
Benefits of Staking Cardano
By staking Cardano (ADA), you will facilitate new blocks validation on the network.
Also, it empowers you to contribute to Cardano's governance as well as its security.
Receive rewards (in the form of ADA coins) for their locked tokens.
Where to Skate Cardano
You can stake your ADA tokens on eToro. The broker rewards its users as they hold their Cardano tokens in the hosted crypto wallets on the crytpo trading platform. The reward to users comes on every month according to the cryptocurrency that they staked.
The users leave the staking process entirely for the broker to execute in a secured and effective manner. This eliminates all complications and hassles from the users. However, a small percentage of the yield rewards goes to the broker as a fee.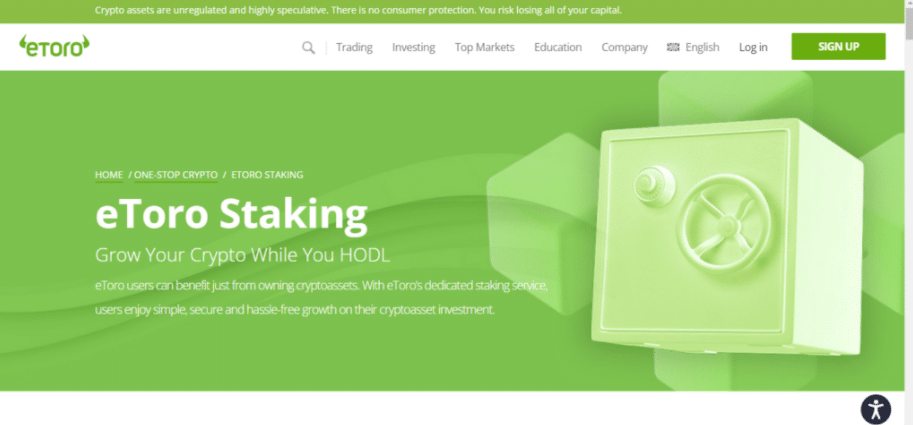 eToro uses the following procedure for the calculation of staking rewards for the users who stake Cardano through the platform.
The broker takes a daily snapshot of the users' ADA holding at 00:00 GMT to ascertain the eligible Cardano's staking units.
It divides the month's total snapshots with the number of days within the month once the month ends. This gives the average daily amount.
Finally, eToro calculates the earnings with the average daily amount (basic amount) for the user's cumulative monthly reward.
Note that eToro calculates earnings on staking based on the type of membership for the users. Also, while staking ADA tokens, the broker has 9-intro staking days of holding before rewards start on the 10th day.
Here is the percentage reward table for staking Cardano on eToro.
| | | |
| --- | --- | --- |
| Bronze Members | Silver, Gold, Platinum Club Members | Diamond, Platinum+ Club Members |
| 75% | 85% | 90% |
How to Invest in Cardano – Tutorial
The key to a safe investment is using the right place. There are many places to invest in Cardano. But before you choose any of the brokerage sites and crypto exchanges online, make sure they're regulated and uphold strong security practices to protect investors' funds.
eToro stands out as our top pick due to its security, low fees, plus operating under strict regulations. So, let's explore the broker a bit more to buttress the point we're making.
1. Choose a Crypto Broker – eToro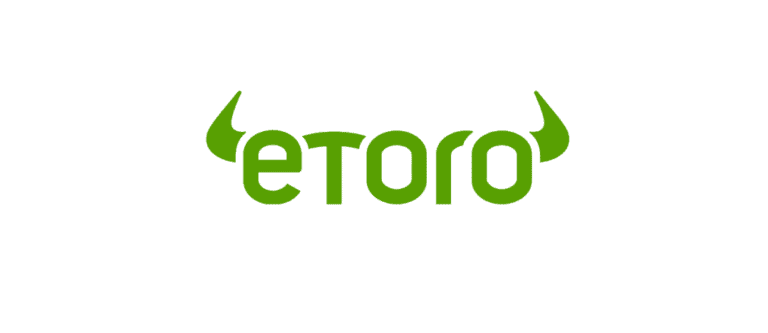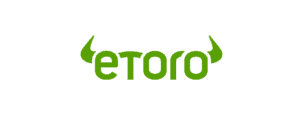 eToro is a reliable broker to invest in Cardano anytime you want. The platform supports other crypto coins, including Bitcoin, Ripple, Polkadot, Ethereum, plus many others. You can also access many markets such as EFTs, Indices, Forex, Commodities, etc.
It is one of the top regulated brokerage sites you can find online today. With financial regulators such as CySEC, ASIC, and FCA watching its every move, the broker upholds many legal standards and security measures to maintain the trust of its users.

The broker maintains security measures by using tools to prevent double-spending, money laundering, hacks, exploitations, and other illegal acts. Moreover, the broker features a 2-factor authentication practice to protect account holders. It also allows both cold and hot storage to provide options for storing your crypto investments.
This broker's platform accommodates both professionals and newbies in crypto investment. You can find everything you need to start on its holistic but simple interface. There's also a demo account that allows beginners to hone their skills before continuing with their investment journey.
Another important thing is that eToro equips users with tools and mechanisms to level up in their crypto investment. For instance, a beginner can utilize the Copy Trading tools to mirror the strategies of successful professionals in crypto investment. Also, with the social trading features of eToro, investors can interact with more than 20 million investors to learn more from one another.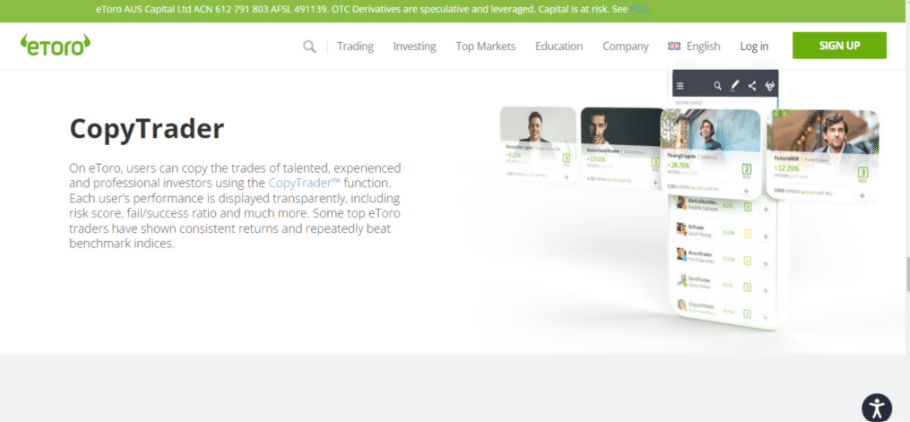 Most importantly is that eToro charges are competitively low. This is because users don't pay for deposits except for withdrawals. Also, you can fund your account through many payment gateways such as Paypal, bank transfers, etc.
Pros
Trade 15 of the most popular cryptos, including Cardano
Competitive spreads
Revolutionary CopyPortfolio feature
Regulated by the FCA
Cons
Some inactivity and withdrawal fees
Don't invest in crypto assets unless you're prepared to lose all the money you invest.
2. Sign up
The Cardano (ADA) investment plan starts with signing up for an online account with a broker, eToro. Go to the eToro website and register for an account by clicking on the 'Join Now' button. Then, fill out all the fields using your details, such as first and last name, phone number, email address, and others.
Also, your will register with a username and password on the platform. This will serve as your login details in the future. Therefore, it's important that you create a strong password to fortify the security of your account.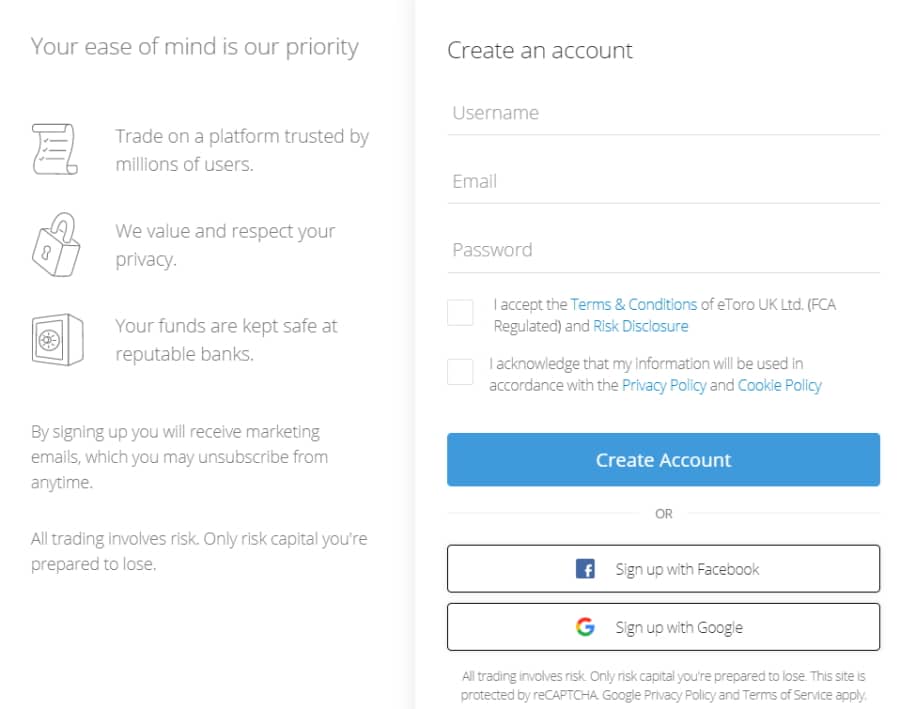 Furthermore, you will have to upload a copy of your ID and your recent utility bill/bank statement for your account verification. This is because, as a regulated broker, eToro will ensure proper KYC documentation and compliance with anti-money laundering (AML) laws.
So, the upload of your documents helps the broker maintain and run the necessary check on your data. Once you complete your upload, you will get a confirmation for your account verification. This makes your account eligible to invest in ADA.
3. Deposit
Your next step will be to deposit some funds into your account after its verification. The depositing process is straightforward. Just sign on to your account and click on 'Deposit Funds.' Then, input the deposit amount and choose your fiat currency for the deposit. From the deposit payment options, you will select a suitable method to complete the process.
eToro has several deposit payment methods available for users on its platform. Some of the options include PayPal, Direct bank transfer, Neteller, Skrill, Mastercard, Visa, Maestro, and Webmoney
All deposit payment options impact immediately on the account except for direct bank transfers that may take some days. With eToro, there are no fees for deposits irrespective of the deposit option.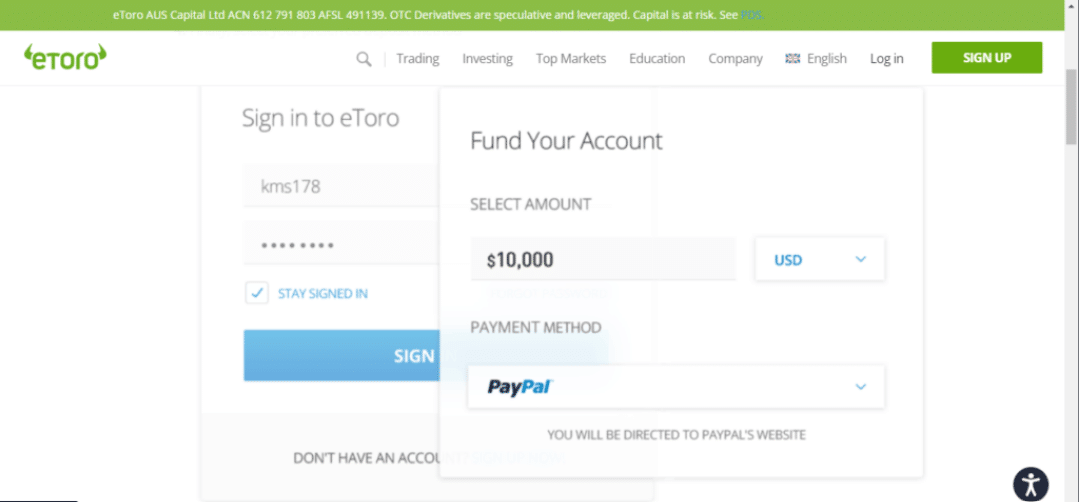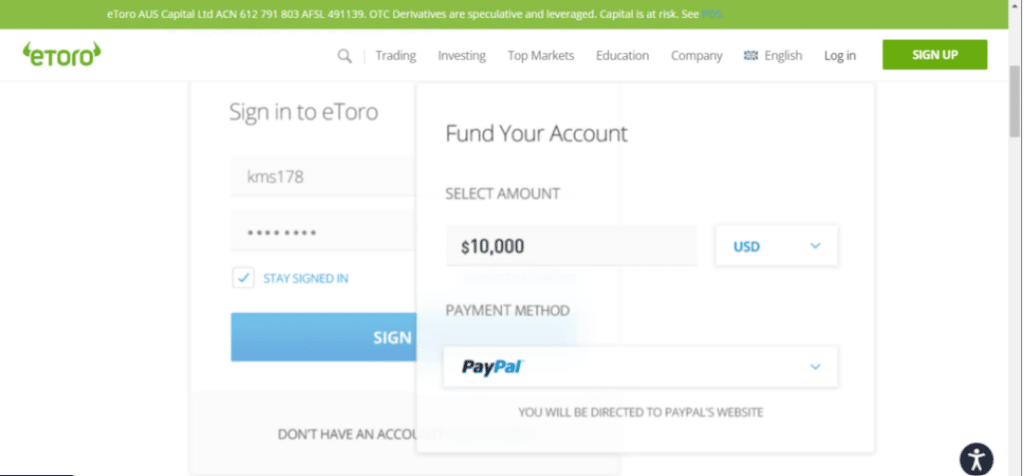 4. Search for Cardano
With your account funded, you can search for Cardano (ADA) for your purchase. Using the search box, type in the digital asset and hit the Search button. Once the coin displays on the search result, you can select the token.
5. Invest
To buy Cardano crypto, click the Trade button. Then, continue the purchasing process by selecting the USD/ADA option from the trading option and entering the amount of ADA to buy. Reconfirm your buying order and conclude by clicking on OPEN TRADE. This will prompt the broker to execute your buying order using the best available Cardano crypto price in the market.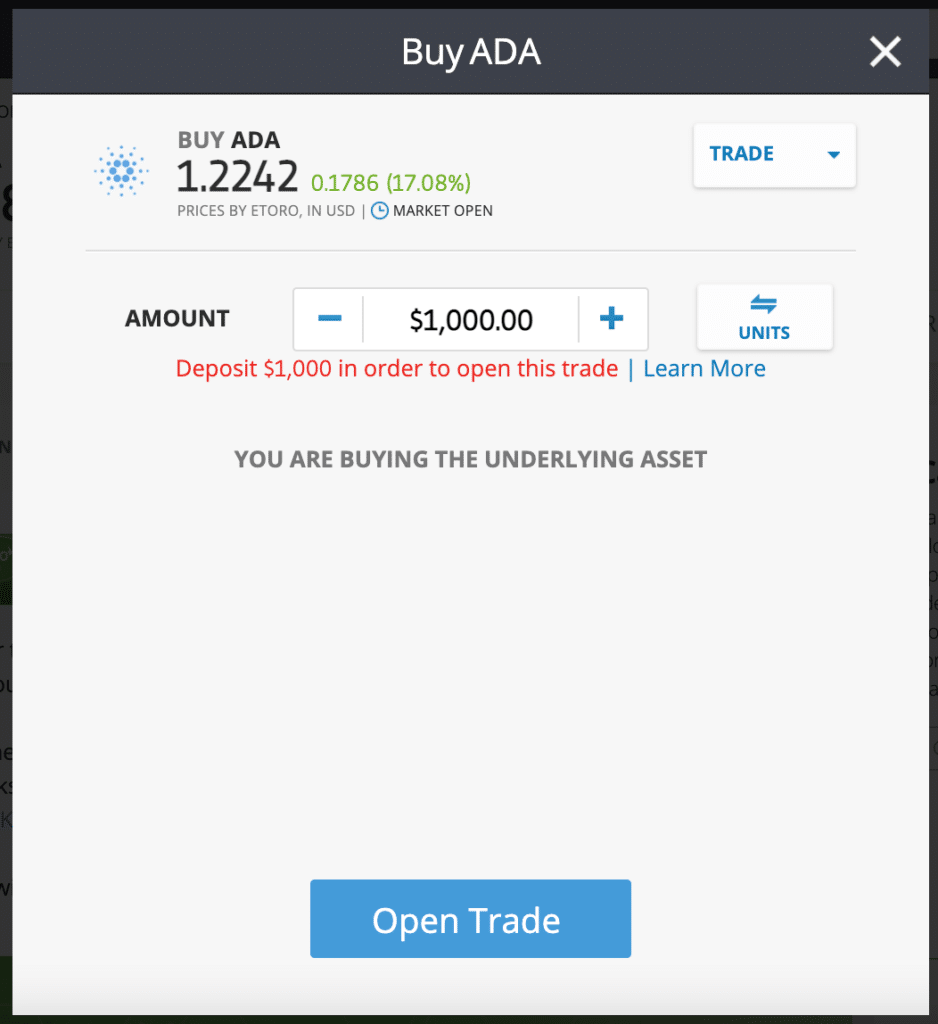 Conclusion
Learning how to invest in Cardano is not as difficult as most people think. Cardano is one of the fast-growing cryptocurrencies and blockchains that facilitate decentralization. Investing in Cardano gives you the great opportunity to benefit from its outstanding price-performance and growth potentials. Also, staking Cardano is possible to earn more from the yield rewards.
But, your Cardano investment should be through a reliable broker to avoid loss of funds from insecurity. eToro offers you a secured platform with great trading tools for your investment. Also, its fees are competitively low, and there's no charge for depositing funds. What's more, registering an account with eToro is the quickest and safest means of investing in Cardano.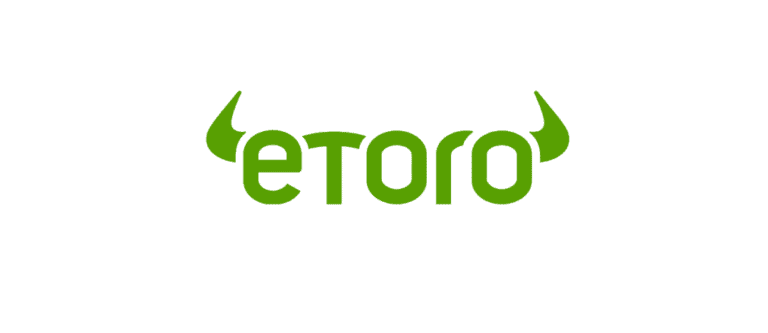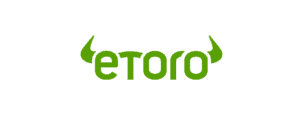 Don't invest in crypto assets unless you're prepared to lose all the money you invest.
Frequently Asked Questions on Cardano
Should l invest in Cardano?
How do I invest in Cardano?
Is it good to invest in Cardano?
Is Cardano better than Ethereum?
What blockchain is Cardano on?
How much can I make staking Cardano?