IG Share Dealing Review – Fees, Platforms Revealed
Fact Checked
Everything you read on our site is provided by expert writers who have many years of experience in the financial markets and have written for other top financial publications. Every piece of information here is fact-checked.
Disclosure
Please note that we are not authorised to provide any investment advice. The information on this page should be construed for information purposes only. We may earn commissions from the products mentioned on this site.
With over 46 years as a respected brokerage firm, IG actually offers some of the most competitive trading commissions in the space.
In our IG share dealing review, we cover everything you need to know about the UK brokerage site. This includes a full breakdown of the platform's fees and commissions, tradable instruments, research facilities, supported payments, and regulatory standing.
What is IG Group?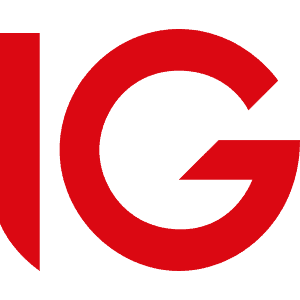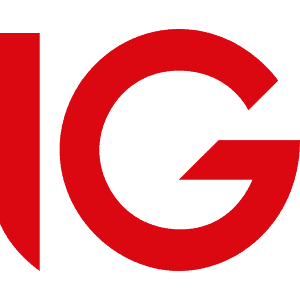 IG is a globally regulated and award winning stock broker that offers a full range of trading options. At the forefront of this is a fully-fledged share dealing platform that is home to over 10,000 markets. This includes both UK and international exchanges.
Outside of its core share dealing services, IG offers a plethora of more advanced trading products. This includes a comprehensive CFD (contract-for-difference) department that allows you to enter buy and sell positions at the click of a button.
Leverage facilities are also up for grabs  – which maxes out at 1:30 if you are a UK retail trader. On top of conventional CFDs, IG also offers spread betting services to UK traders. Some investors choose IG because of its cost-effective pricing structure, too. This starts at £3 per trade when buying traditional shares.
Other marketplaces – such as forex and CFD trading – is facilitated on a commission-free basis. IG is also popular with UK investors because of its long-standing reputation in the space. For example, the parent company was first launched in 1974, and the platform now boasts over 178,000 active traders. Furthermore, IG is in possession of several regulatory licenses – including that of the Financial Conduct Authorty (FCA).
What type of assets are available at IG?
In order to understand the types of assets available at IG, we need to break down each of its three investment streams – share dealing, CFDs, and spread betting.
IG Share Dealing
The online broker gives you access to over 10,000 markets, including many of the most popular shares to buy.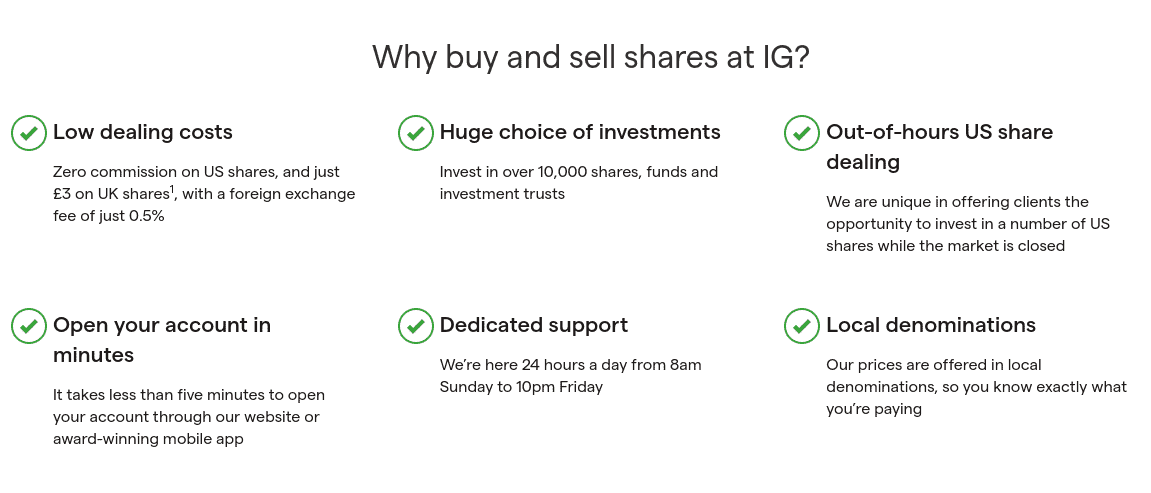 Taking into account just how vast its asset library is, it's probably best that we break this down in more detail. Let's start with what UK shares are available to buy at IG.
UK Shares
IG offers all 100+ stocks that make up the FTSE 500 index. This includes the likes of BP, Royal Mail, and HSBC. In addition to this, IG also offers hundreds of stocks that form part of the FTSE 250 and FTSE 350.
Regarding FTSE 250 shares available at the platform, this includes the likes of:
Tullow Oil
Kier Group
Cineworld Group
Ted Baker
Restaurant Group
Centamin
AA
Diploma PLC
Renewables Infrastructure Group
Homeserve
In addition to FTSE 100, 250, and 350 companies, IG also gives you access to a range of AIM (Alternative Investment Market) stocks. These are UK companies that are too small to be listed on the London Stock Exchange. As such, AIM shares come with a much higher risk/reward ratio.
International Shares
In the US, you will have access to the two major exchanges – the NYSE and NASDAQ. This means that you can invest in companies such as Facebook, Amazon, and Apple with ease.
In addition to the US markets, IG also supports heaps of other global exchanges. This includes everything from Australia and New Zealand to South Africa and Germany.
All in all, the ease with which you can build a diversified stocks and shares portfolio at IG is a major plus-point for us. As such, there is no requirement to open up several share dealing accounts just to gain access to your desired marketplace.
Penny Shares
In addition to traditional stocks, IG also allows you to trade penny shares. These are public companies with a really small market valuation. This means that the stock price of a penny share is much more volatile.
In fact, it is not uncommon for a penny stock to increase by over 1,000% in a matter of days or weeks, only to then lose most of its value. As such, you should only trade penny shares at IG if you have a firm understanding of the underlying risks.
Some of the penny shares can you can trade at IG include:
Alien Metals
Alba Mineral Resources
ValiRx
Eve Sleep
St James House
Red Rock Resources
Thor Mining
Conroy Gold
Maestrano Group
Wishbone Gold
Taking Wishbone Gold as a prime example, this UK penny share carries a market capitalization of just under £12 million. Just this year alone the stock has gone from 1.9p to 9p – representing an increase of over 374% in just 12 months of trading.
Funds
Here's the lowdown of what funds you can invest in through IG:
ETFs
IG offers thousands of exchange-traded-funds (ETFs) – which is great for investing in hundreds of assets via a single trade.  Although IG offers ETFs from lots of different providers, a big focus is the Big 3 – iShares, Vanguard, and Invesco.
This means that you can invest in bonds that track everything from dividend stocks and growth stocks to bonds and government securities. By investing in an ETF at IG, you will also be entitled to dividends. Most of the ETFs hosted at the platform make a dividend distribution every three months.
When they do, IG will credit your cash account balance. Then, it's up to you whether you decide to reinvest the dividends or withdraw the cash back to your debit card or bank account.
Index Funds
Index funds are a way to access the stock markets in a diversified manner. You will be buying shares in dozens, if not hundreds of companies via a single trade. At IG, you will have access to most of the major stock indexes – as well as some based in the emerging markets.
This includes the following:
FTSE 100
Dow Jones 30
NASDAQ 100
S&P 500
Russell 2000
Russell 1000
Russell Top 200
CAC 40
DAX 30
Hang Seng Index
Crucially, when you invest in one of the above index funds via an ETF at IG, you are effectively buying each and every share that represents the market in question. For example, if you invest money into the FTSE 100 – you are buying all the companies that constitute the index. The amount that you hold in each share is weighted like-for-like for the respective index fund.
Investment Trusts
An additional fund type available to you at IG is that of UK investment trusts. At the click of a button, the provider in question will buy and sell shares on your behalf.
This type of fund operates in a different nature to ETFs and index funds. This is because the aforementioned funds are tasked with tracking a specific marketplace – like the Dow Jones or FTSE 250.
However, investment trusts are actively managed. This means that instead of trying to track the wider financial marketplace, they seek to outperform it. As a result, the investment trust in question will determine which assets to buy and when. This might include a combination of low/high-risk stocks, bonds, and even commodities.
IG CFD Trading
IG gives access to thousands of financial instruments in the form of contracts-for-differences (CFDs).
This includes the following asset classes:
Stock CFDs
You can trade thousands of stock CFDs at IG. In fact, this covers many emerging markets that aren't covered in its trading share dealing suite. The main reason for trading stocks at IG via CFDs is that you have access to two key tools – short-selling and leverage.
The former means that you can speculate on the value of a stock going down – just like in the movie The Big Short. For example, if you don't like the look of Cineworld shares because of the UK lockdown restrictions, you simply opt to short-sell it at IG.
And the latter – leverage allows you to amplify the value of your CFD trader with more than you have available in your IG account. For example, you can trade stock CFDs at IG with leverage of 1:5 – meaning that you can boost your account balance by a factor of 5.
Forex
Although we have only discussed traditional assets like stocks and funds thus far – IG is actually one of the biggest players in the UK forex broker scene. For those unaware, forex trading is the process of speculating on the future value of a currency pair.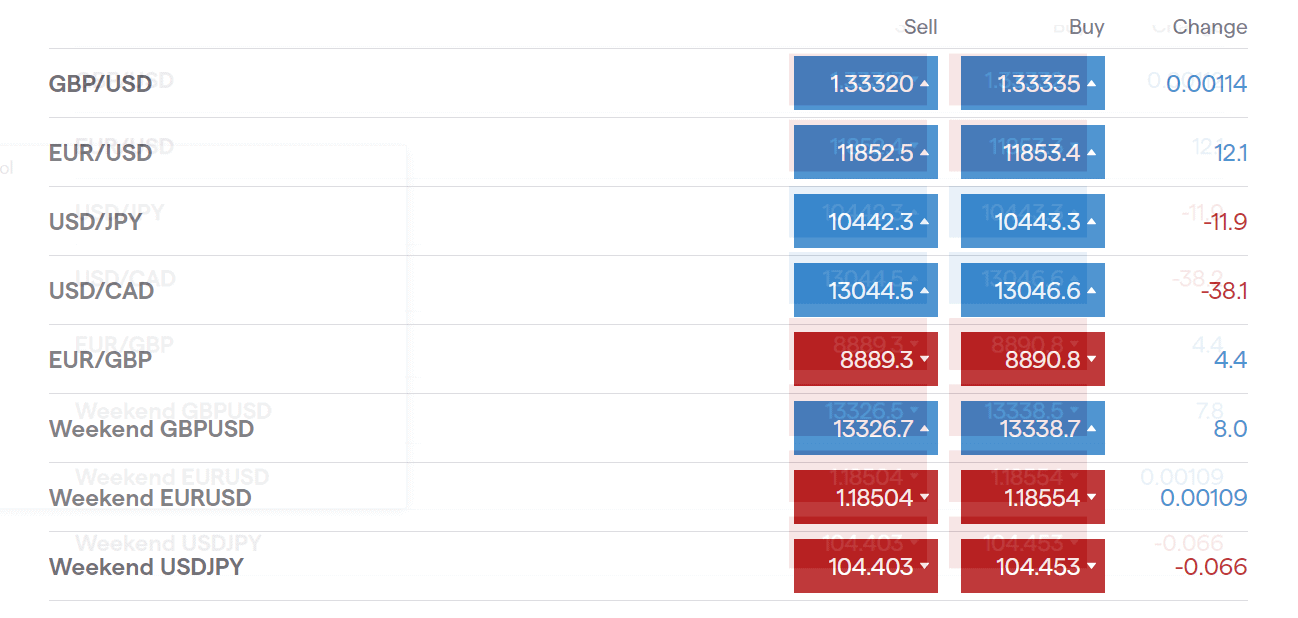 In fact, this particular industry is the largest trading sector globally – with more than 6 trillion worth of currencies changing hand every day.
In terms of tradable currencies, IG offers dozens of pairs. This covers all major and minor markets as well as exotic currencies.
Cryptocurrencies
Although IG is an old-school brokerage firm that was first launched in the 1970s, you might be surprised to learn that the platform has since entered the cryptocurrency trading scene. These are offered in the form of CFDs, so once again you won't own the underlying digital asset.
On the flip side, this does of course mean that you can trade cryptocurrencies with leverage. You can also short-sell your chosen digital coin if you simply do not believe that the phenomenon is here to stay.
The cryptocurrencies that you can trade at IG are as follows:
Bitcoin
Ethereum
Litecoin
Ripple
Bitcoin Cash
In addition to the above, the IG cryptocurrency department also allows you to trade a digital currency index. This consists of 10 of the largest cryptocurrencies in terms of market capitalization.
Naturally, much of the index is weighted towards Bitcoin and Ethereum. Nevertheless, this allows you to gain exposure to multiple coins as opposed to picking just one or two.
Commodities
Much like its forex and cryptocurrency departments, IG is very extensive when it comes to commodities. If you like the sound of commodity trading from the comfort of your own home, IG covers heaps of precious and hard metals, energies, and agricultural products.
This includes the likes of:
Gold
Silver
Natural Gas
Oil
Wheat
Sugar
Like we mentioned with its forex trading suite, commodities can be traded at industry-leading spreads when using IG.
Other CFD Markets
IG supported a range of other CFD trading markets, including:
Options
Futures
ETFs
Index Funds
Bonds
As we cover later, all CFD positions are commission-free at IG, unless you are trading stocks. We should also note that the stock CFD department is much more comprehensive than its traditional share dealing counterpart – with over 16,000 equities at your disposal.
IG Spread Betting
IG offers access to over 17,000 financial instruments – all of which can be traded on margin. The most notable factor about spread betting at IG is that unlike share dealing and CFDs – none of your profits will be liable for capital gains tax or stamp duty.
This makes spread betting a suitable alternative to CFDs. The only thing to remember is that spread betting works on 'points'.
For example, if Apple shares go from $120 to $120.01 – this is a movement of 1 point. You will need to decide how much you wish to stake per point at IG. For example, if you staked £1 per point and your chosen asset moves in your favor by 10 points, you would make £10 in profit.
IG Smart Portfolios
The Smart Portfolios tool at IG is a passive investing feature that was added to the IG platform just over three years ago.
The main premise is that the platform will create a pre-made portfolio for you. The assets contained within the portfolio are based on the level of risk that you want to take.
IG Share Dealing Charges, Fees and Commissions
With tens of thousands of financial products across several investment classes, understanding the fee structure at IG can be challenging. As such, we once again need to separate its share dealing service with that of its wider IG share trading platform.
IG Share Dealing Charges
In a nutshell, IG charges an entry-level rate of £8 when investing in UK shares. This is charged when you buy shares at the platform, and again when you sell them. As a flat fee, it makes no difference how much you invest – so you will always pay the same.
For example, whether you buy £100, £500, or £20,000 worth of UK shares, you will always pay £8. The only exception to this rule is if you placed three or more trades in the previous month. If you did, then your flat fee is reduced to £3. For example, if you placed one buy order and two sell orders, then this would give you access to the cheaper rate.
Allow us to demonstrate this in pounds and pence with a simple comparison example:
Let's say that you want to buy £500 worth of Barclays shares at IG
You make a deposit with your UK debit card – which costs you nothing in fees
You will pay £8 in commission when you buy the shares
You will also pay stamp duty of 0.5% – which is £2.50
Then, when you get around the selling the shares, this will again cost you £8
International Share Purchases
If you want to buy international shares, the fee structure at IG is different. US shares, for example, will cost you £10 per trade.
But, if you manage to place at least three trades in a single month, then you can actually invest commission-free. This resets every 30-days, so you need to ensure you trade actively to retain your £0 commission status.
Outside of the US, you will pay a variable commission of 0.10%. Although this might sound competitive, you will need to meet a €10 minimum on European-based shares and AUD$10 on Australian-based shares.
IG CFD and Spread Betting Fees
When it comes to CFD trading and spread betting, our IG share dealing review found that the broker operates a completely different pricing model. First and foremost, unless you are looking to trade stocks, you will not pay any commissions. You will, however, still need to take the spread into account – which we cover shortly.

If you want to trade stock CFDs, the commission is based on a variable percentage. This is multiplied by the amount that you trade. The specific commission rate is dependent on the exchange that you wish to target – and will always come with a minimum.
To give you an idea of how much you should expect to pay when trading stocks at IG, check out the examples below.
If you wish to trade shares that are listed in the UK or EU – then you will be charged a commission of 0.10%. As such, a £20,000 trade would amount to a commission of £20. However, each trade comes with a minimum commission of £10. This means that you will pay £10 per trade unless the value of the order is higher than £10,000.
If you wish to trade shares that are listed in the US, then you will pay a commission of 2 cents share. For example, if you buy 1,000 shares in total, your commission would amount to $20. Once again, a minimum commission is in play – which amounts to $15 in the case of US stock CFDs.
Other markets carry different commission models, so be sure to check this out before taking the plunge.
Spreads
Unless you are looking to invest in traditional shares on a long-term basis, the spread should also have a major say in whether or not you join a broker. In the case of IG, the platform actually offers some of the tightest spreads in the space. When you factor in the commission-free offering on all non-stock CFDs, this makes the broker even more apt.
To give you an idea of just how competitive its spreads are, check out the examples listed below:
Indices: 0.1 pips
Cryptocurrencies 0.2 pips
Commodities 0.3 pips
Forex 0.6 pips
Take note, spreads can fluctuate throughout the trading day at IG like most brokers. In fact, the spreads listed above are 'minimums' that you will find during standard market hours. As such, there is every chance that you will be accustomed to a wider spread.
Non-Trading Fees
There are several non-trading fees that you also need to take into account.
At IG, this includes:
Overnight Financing Fees: If you plan to trade with leverage, then you will need to pay overnight financing fees. This is charged for each day that you keep the position open. At IG, the specific interest rate is dependent on the financial instrument that you are trading.
Inactivity Fees: Like most brokers, IG charges an inactivity fee. Fortunately, this only comes into play when you fail to use your account for two years. Thereon, you will pay $12 per month until your account balance goes to zero.
Credit Card Fees: If you decide to fund your IG account with a credit card, additional fees will apply. This stands at 0.5% and 1% when using Visa and MasterCard, respectively.
IG Leverage
Leverage is available at IG when using its CFD trading and spread betting facilities. Unless you are a professional trader, it will come as no surprise to learn that your limits will mirror that of ESMA regulations.
For those unaware, this stands at::
Cryptocurrencies: 1:2
Stocks: 1:5
Non-Major Indices and Non-Gold Commodities: 1:10
Major Indices, Gold and Minor Currencies: 1:20
Major Currencies: 1:30
If you are classed as a professional trader (which you will need to verify through documentation), IG offers leverage facilities of up to 1:200.
IG Trading Platforms
Having access to a trusted and speedy platform is crucial when engaging in day or swing trading.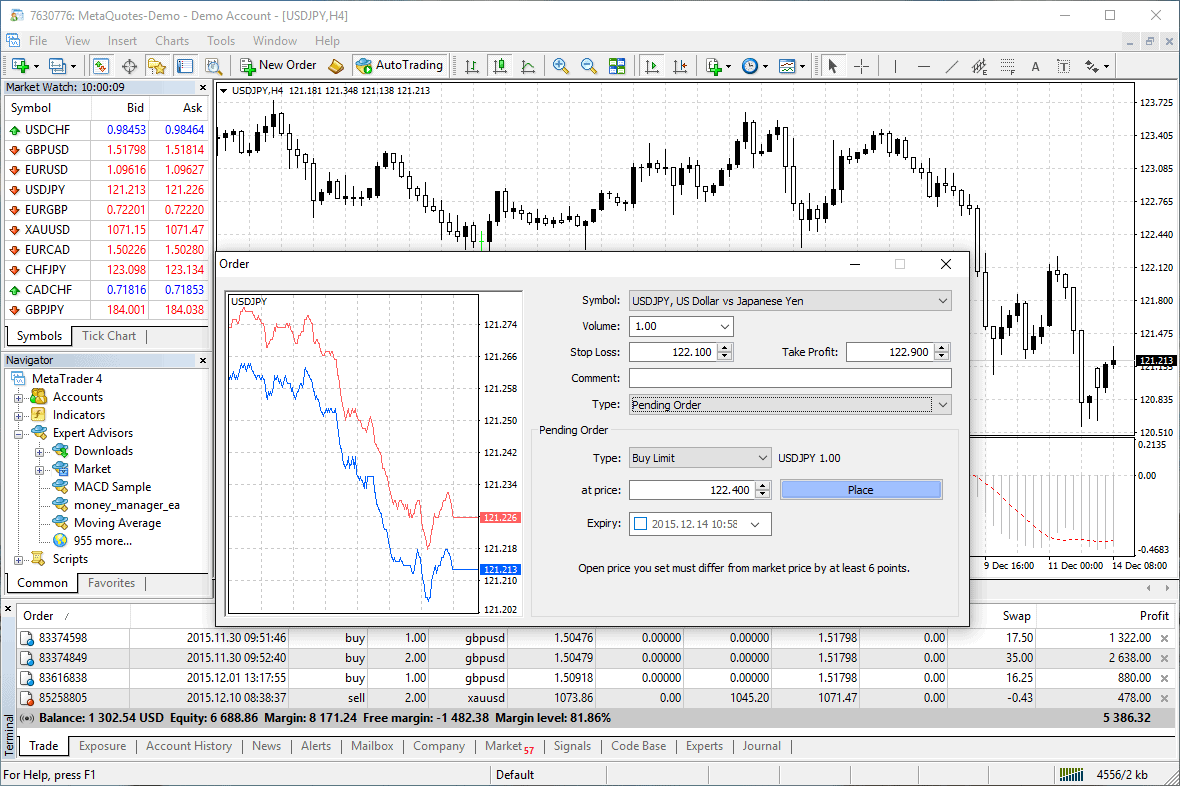 So, IG gives you two options in this respect.
If you want to trade via the IG website through your standard web browser, then you can use the broker's in-house platform. This offers everything you need to navigate your way through the Wild West of short-term trading.
Alternatively, IG also allows you to access your IG trading account via MetaTrader4 (MT4). This can be downloaded to your desktop device, and comes with the added benefit of being able to implement automated systems and robots.
Whichever of the two trading platforms you go for, both come jam-packed with advanced trading tools and features.
This includes:
Dozens of technical indicators
Chart customization tools
Average execution speed of 0.0014 seconds
Heaps of market orders
Pricing alerts and triggers
IG Share Dealing App
If you want the option of placing buy and sell orders on the move, IG also offers an investment app. This is available on both Android and iOS devices, albeit, the features that you have access to will vary depending on the respective operating system. For example, pricing alerts are not available on iOS devices, but they are on Android.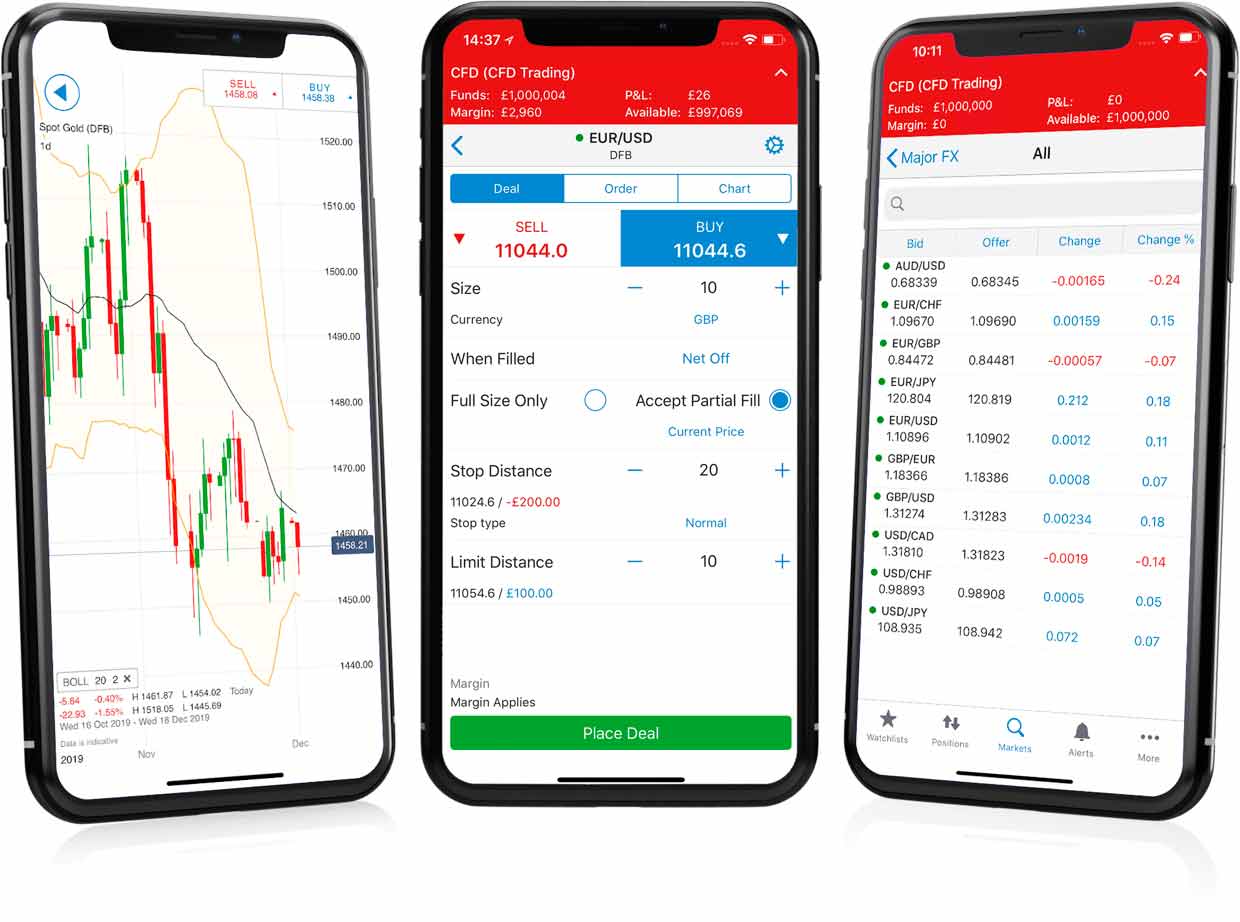 The iOS app also falls short when it comes to funding your account. This is because you can deposit and withdraw funds via the Android app, but not on iOS. You are, however, free to trade on both versions of the IG share dealing app. This means that you can place last-minute buy and sell positions at the click of a button.
IG Account Types
IG offers quite a few account types. With that said, the platform is generally split into three categories – share dealing, CFDs, and spread betting.
Here's what you need to know about each account type:
Share Dealing Account
First and foremost, the share dealing account at IG is only available to UK residents. This account type will give you access to shares, ETFs, funds, and investment trusts. In other words, traditional asset classes that you will own outright.
With that being said, there are sub-accounts for you to choose from in the share dealing department.
This includes:
Standard Dealing Account: This is the account that you will get by default.
Stocks and Shares ISA: This allows you to shield the first £20,000 that you invest each year from capital gains and dividend tax. You will be required to choose which assets to invest in on a DIY basis.
Smart Portfolio ISA: This is also an ISA but for the Smart Portfolio tool that we discussed earlier. This requires a minimum initial investment of £500.
Spread Betting Account
If you want to use the spread betting facility at IG you will need to open a separate account. Once again, this account type is only available to UK citizens.
CFD Trading Account
If you want to access to leverage or short-selling selling facilities, then you will need to open a CFD trading account. This account type can be opened by citizens from over a hundred different countries.
Take note, as a UK resident, there is nothing stopping you from opening a share dealing, spread betting, and CFD trading account.
Education and Research at IG
Our IG share dealing review found that the education and research department at IG is nothing short of comprehensive. Regarding the former, you will have access to lots of convenient IG trading guides and key explained on widely used terms. There is also a regular podcast undertaken by selected in-house traders, which is great for gauging the viewpoints of a seasoned investor.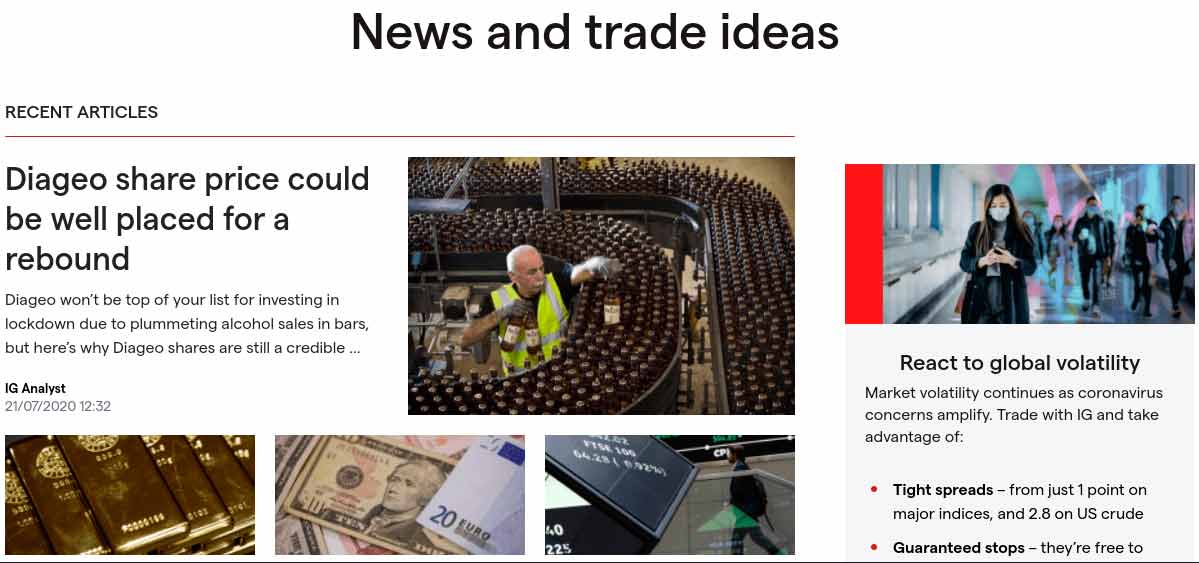 In terms of research and analytics, this includes:
Economic calendar
Special economic reports
Trade analytic tools
Financial events
Trading ideas
Market insights
Most importantly, the IG platform updates its fundamental news department as and when an important development surfaces. Whether this is related to a specific stock, currency pair, or index – IG has you covered.
Deposits and Withdrawals
When it comes to depositing and withdrawing funds at IG, you have several options to choose from.
This includes:
Debit cards
Credit cards
Bank transfer
While debit card deposits are always free, this isn't the case with credit cards. As noted earlier, there is a 1% charge for Visa and 0.5% charge for MasterCard. Both debit/credit card payments are instant, while bank transfers can take a number of days. IG has a minimum deposit in place of £250.
It is also somewhat disappointing that IG does not support popular e-wallets like Paypal anymore.
Is IG Safe?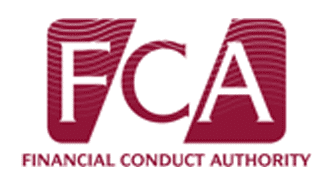 Firstly, the broker was launched back in 1974, so you are using a provider that has built a trusted track record of more than four decades. Similarly, the platform is home to over 178,000 active traders, which in itself is a good sign.
IG has license with the FCA.
On top of its strong regulatory standing in the UK, IG is also licensed by the Monetary Authority of Singapore (MAS) and Australian Securities and Investments Commission (ASIC). This ensures that the broker has regulatory oversight on three fronts.
Additionally, we should also note that IG's parent company is listed on the London Stock Exchange. It has a current market capitalization of just over £3 billion, and interestingly – the stocks are up 17% in the first 6 months of 2020.
IG Share Dealing Review – Conclusion
It comes as no surprise to learn that IG is now home to over 178,000 active traders – as the platform really does cover most bases. Whether you are looking to invest in traditional shares, trade CFDs, or benefit from tax-free spread betting facilities – you won't be disappointed at IG.
On top of regulatory standing, IG is also popular because of its competitive pricing model. For example, shares can be bought from just £3, and other than stocks – all CFD financial instruments are commission-free. The final icing on the cake is the comprehensiveness of the broker's education and research department.
FAQs
What are the IG share dealing fees?
What shares can you buy at IG?
What trading platforms does IG offers?
What is the minimum deposit at IG?