How to Buy IOTA UK – Beginner's Guide
Fact Checked
Everything you read on our site is provided by expert writers who have many years of experience in the financial markets and have written for other top financial publications. Every piece of information here is fact-checked.
Disclosure
Please note that we are not authorised to provide any investment advice. The information on this page should be construed for information purposes only. We may earn commissions from the products mentioned on this site.
If you're looking to buy IOTA in the UK – the process could not be easier. All you need to do is register an account with a regulated broker, deposit some funds with your debit/credit card or Paypal – and then decide how many digital tokens you wish to buy.
In this guide, we walk you through the simple process of how to buy IOTA UK with a commission-free, FCA-regulated broker.
What is IOTA?

IOTA is a popular decentralized project that uses distributed ledger technology. The network is backed by its own native cryptocurrency called MIOTA. The main concept with IOTA is that aims to connect everyday people to the Internet of Things (IoT).
Although IOTA itself is self-classified as a non-profit organization, it has since formed a number of key partnerships. This includes the likes of Volkswagen and Bosch – among others.
In comparison to other prominent blockchain technology projects like Bitcoin – the IOTA network performs significantly better.
For example, while Bitcoin transactions take 10 minutes to fully confirm, IOTA takes just 10 seconds.
Further, during busy periods the Bitcoin network can be expensive to send payments.
On the contrary, IOTA transactions are free.
Although the IOTA framework could do big things for the future of the IoT, most people purchase the coins on a speculative basis. In other words, people in the UK buy IOTA with the hope the digital currency will increase in value over the course of time.
Why Buy IOTA? IOTA Analysis
As noted above – and like all digital currencies, the overarching that people buy IOTA is that they hope to make a profit. After all, this digital currency has performed really well since it was launched in 2016. For example, according to CoinMarketCap, IOTA was priced at around $0.50 when it first hit a public exchange in 2017.
By the end of the year, IOTA breached a price of over $5 per coin. This translates into gains of over 900%. Since its peak of $5 – IOTA has cooled off by a sizable amount. In fact, in the midst of the coronavirus pandemic in April 2020 – the price of IOTA hit lows of $0.17.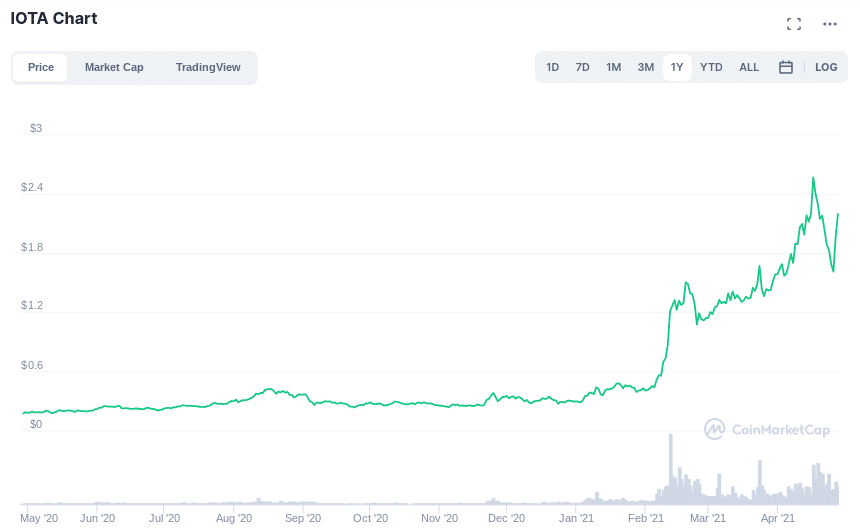 Fortunately for those that bought the dip – IOTA breached $2.56 just 12 months later. As such, this translates into 1-year gains of over 1,400%. At the time of writing in April 2021 – IOTA dropped slightly to $2.20. This means that at current prices – a potential discount is on the table.
Perhaps any reason why you might want to buy IOTA UK is that you do not need to invest a lot of money to build a sizable position. For example, were you to invest £200 into IOTA – you would get approximately 126 coins. As such, you can dip your toes into the crypto market without needing to break the bank.
IOTA Price – How Much Does it Cost to Buy IOTA?
As noted in the section, IOTA is priced at $2.20 per coin at the time of writing in late April 2021. Like all crypto assets, this digital coin is priced in US dollars. However, this won't hinder your ability to get in on the action.
After all, you can deposit funds with a UK payment method in pounds and pence – and then your chosen broker will simply make the conversion into USD. In terms of the fees you need to pay to buy IOTA, this will depend on your chosen trading platform. At one end of the scale, you have brokers like Coinbase – which charges 3.99% to purchase a digital currency with a debit card. Other platforms – such as Coinmama, charge even more.
Ways of Buying IOTA
If you are wondering how to buy IOTA UK – there are many options on the table. For example, you can use an everyday payment method like a debit/credit card and in some cases – an e-wallet like Paypal or Skrill. However, this will be dependent on your choice of broker. If you already have some cryptocurrency in your digital wallet – you can also exchange this into IOTA.
Below we discuss the best ways to buy IOTA UK from the comfort of your home.
Buy IOTA with Debit/Credit Card
The easiest way to buy IOTA in the UK is to use your debit/credit card. After all, your transaction will be completed instantly – so there is no requirement to perform a manual bank transfer. The main issue at hand when using your debit/credit card to buy IOTA UK is the fees involved.
For example, we noted just a moment ago that Coinbase charges 3.99% to buy a digital currency with your UK debit card. This means that for every £100 invested, you will need to pay £3.99 in fees. In addition to this, Coinbase will charge you a trading fee of 1.49% when you eventually get around to cashing out.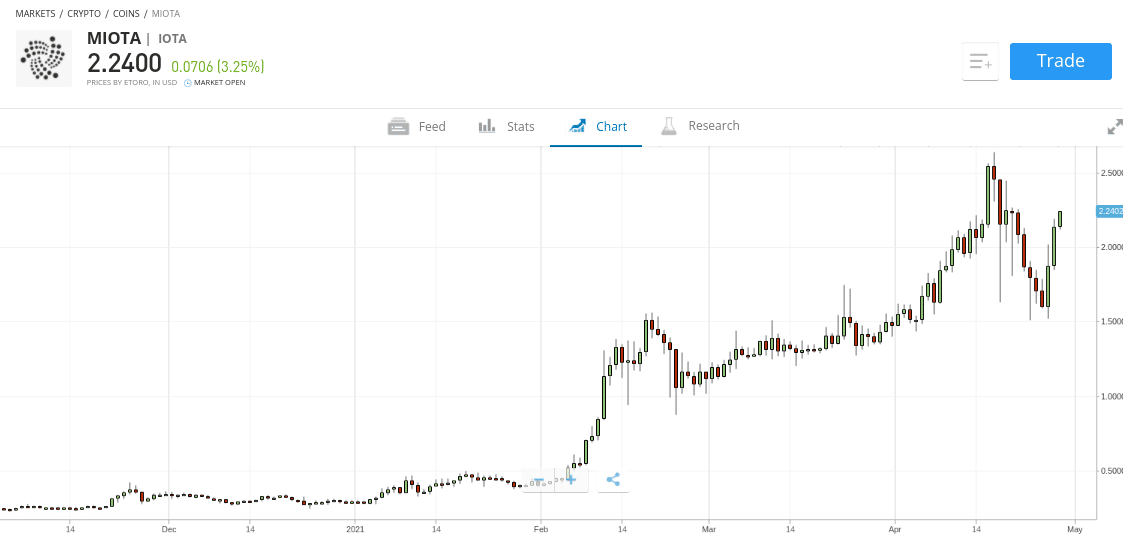 Note: If you are planning to buy IOTA UK with a credit card, be aware that the issuer might charge you a 'cash advance fee' – just like they do when you withdraw cash from an ATM. This is because in some cases, brokerage deposits are also classed as a cash advance, so you might need to pay 3-5%. If so, this is charged by your credit card issuer and not the broker.
Buy IOTA with Bitcoin
If you already have a cryptocurrency like Bitcoin in your possession and you wish to use this to buy IOTA – the process is also straightforward. In a nutshell, you will need to deposit BItcoin into an exchange and then swap it for IOTA.
In terms of the best platform for this purpose – Binance is a good option. This is because the third-party exchange charges really low trading fees, deposits and withdrawals are fast, and you will never struggle for liquidity.
The process of how to buy IOTA with Bitcoin at Binance is as follows:
Open an account with Binance. As you are depositing funds with a cryptocurrency – you don't need to provide any personal information or upload any ID.
Head over to the deposit page, search for Bitcoin and copy your unique wallet address to your clipboard.
Now open the wallet where your Bitcoin is stored, paste in the wallet address, and transfer the funds over to Binance.
The Bitcoin should show up in your Binance wallet in about 20 minutes.
Once the funds arrive, you then need to perform an exchange.
Search for the pair IOTA/BTC. This means that you are selling Bitcoin in exchange for IOTA.
Scroll down to the bottom of the trading screen and look out for the order box
Click on 'Market' to ensure your order is executed immediately.
Enter the amount of Bitcoin you wish to sell for IOTA. If you want to exchange the entire amount, scroll the slider up to 100%
Confirm the order.
The IOTA coins will be added to your Binance wallet. You can leave them there or withdraw them to a private IOTA wallet of your choosing.
Buy IOTA without ID
If you wish to use a regulated broker to buy Bitcoin (which you should) and subsequently deposit funds with a fiat currency method like a debit/credit card or e-wallet, then you won't be able to buy IOTA without ID.
This is due to anti-money laundering laws – which dictate that you need to have your identity verified when making an investment online. With that said, and as we explain above – you can avoid uploading any ID if you are making a crypto-to-crypto exchange.
For example, if you already hold a digital currency like Bitcoin (BTC), Ethereum (ETH), or Ripple (XRP) – you can easily exchange this over to IOTA at Binance. You will only be asked to provide ID if you trade more than 2 BTC in a 24-hour period – which at the time of writing, amounts to approximately £80,000.
Where to Buy IOTA in the UK
Perhaps the most important part of the IOTA investment process is choosing a trusted online broker. Not only do you need to ensure that your funds are safe – but that your preferred payment method is supported. And of course – you also need to look at fees and minimum account balances.
To save you countless hours of independent research, below you will find an online trading platform that allow you to buy IOTA UK.
Binance – Largest Cryptocurrency Exchange for Trading Volume and Liquidity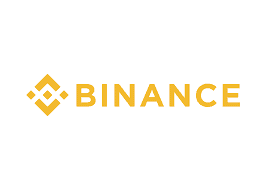 If you want to buy IOTA with Bitcoin or any other digital currency you are currently holding – Binance is a great option. This provider was only launched in 2017 but it is already the largest cryptocurrency exchange in terms of trading volume and liquidity.
As we briefly covered earlier, if you are simply looking to deposit funds with a cryptocurrency and thus – not use fiat money, then you won't be required to upload any ID. In fact, when you register, you simply need to provide an email address and choose a strong password. Once you have signed up, you can deposit funds into your account by making a transfer from your Bitcoin wallet.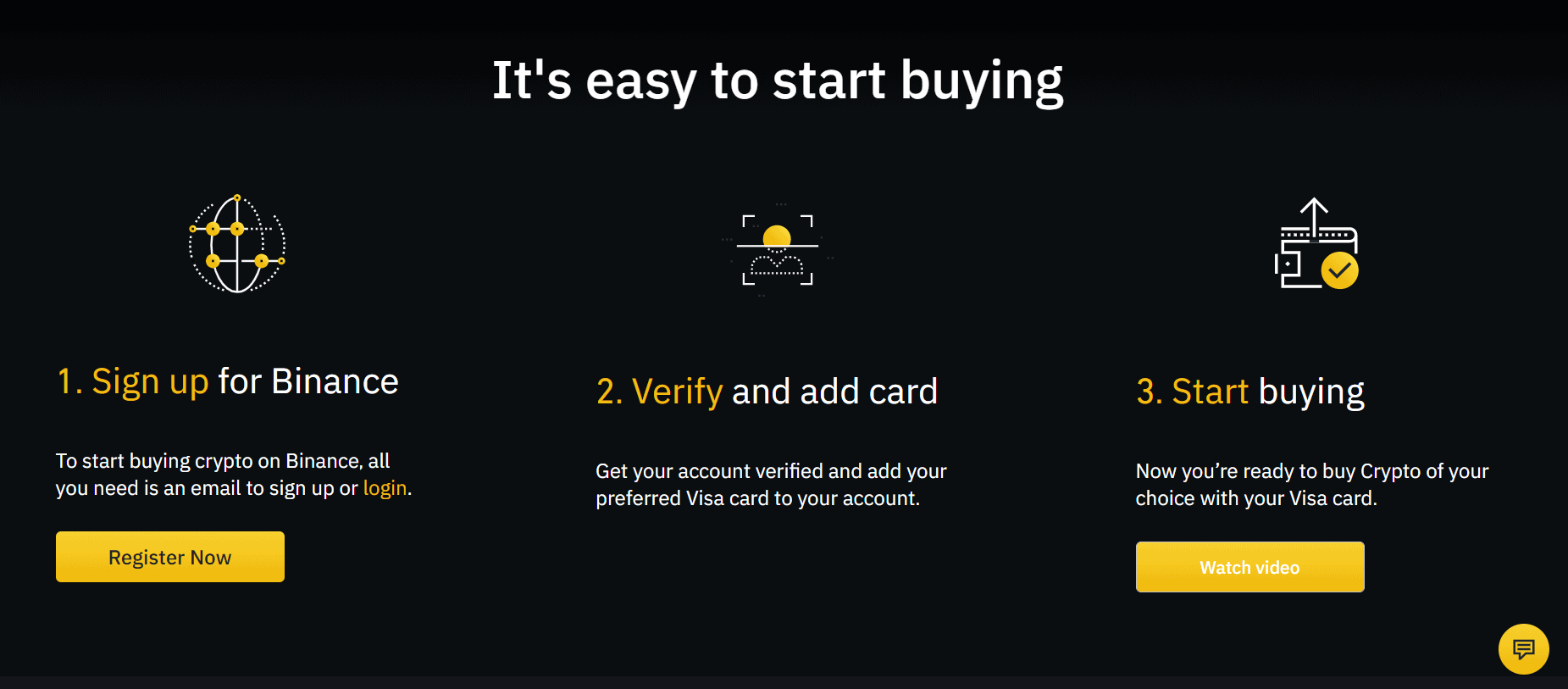 Then, it's just a case of finding the BTC/IOTA trading page and making the exchange. We should also note that Binance is a good option if you are planning to day trade digital currencies – as the exchange is home to hundreds of trading pairs. In particular, this includes a vast number of smaller-cap cryptocurrencies that you might not find elsewhere. In terms of fees, Binance charges just 0.1% per slide.
If at some point you decide that you want to deposit funds with a debit or credit card – Binance will charge you a fee of 1.8%. Although this is cheaper than the 3,99% and 5% charged by Coinbase and Coinmama respectively. Binance is also a good platform to consider if you want to trade Bitcoin futures and options. There is also a Binance app – which allows you to buy, sell, and trade on the move.
You can read our comprehensive Binance review here!
Pros
Largest cryptocurrency exchange UK in terms of trading volume
Hundreds of cryptocurrency pairs supported
Trading commission of just 0.1%
Supports UK debit/credit cards and bank transfers
Great reputation in the cryptocurrency scene
Ideal for advanced traders that seek sophisticated tools and features
Cons
Not great for newbie investors
A standard charge of 1.8% on debit/credit card deposits
Disclaimer: Your Capital is at risk.
Conclusion
This guide has explained everything there is to know about buying IOTA online in the UK.  Not only can you buy IOTA with your UK debit/credit card or an e-wallet like Paypal, but there are many platforms you can choose to do so. Plus, the minimum investment in IOTA is very small so you can build your exposure to this digital currency in a risk-averse manner.
Don't invest in crypto assets unless you're prepared to lose all the money you invest.
FAQs
How can I buy IOTA anonymously?
What can I buy with IOTA?
What are the risks of buying IOTA?