Luno Review UK 2023 – Features, Fees, Pros & Cons Revealed
Fact Checked
Everything you read on our site is provided by expert writers who have many years of experience in the financial markets and have written for other top financial publications. Every piece of information here is fact-checked.
Disclosure
Please note that we are not authorised to provide any investment advice. The information on this page should be construed for information purposes only. We may earn commissions from the products mentioned on this site.
Luno is an online cryptocurrency platform that allows you to buy digital coins like Bitcoin and Ethereum. You can also access the platform via a mobile app – which doubles up as a cryptocurrency wallet. In this review, we explore everything there is to know about Luno UK. This includes tradable cryptocurrencies, fees, user-friendliness, safety, and more.
What is Luno?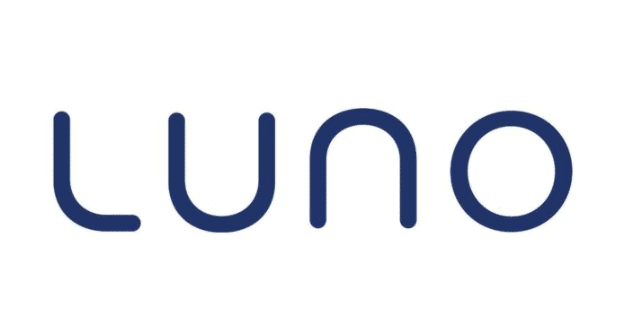 Luno is a cryptocurrency exchange that allows you to buy and sell digital currencies. It claims to have served over 5 million customers from 40 countries, resulting in more than $14 billion worth of cryptocurrency transactions.
Luno is particularly attractive if you are based in the UK and looking for a simple way to invest in cryptocurrencies. This is because it takes minutes to sign up and you can easily deposit funds with a UK bank account.
Supported cryptocurrencies at Luno include Bitcoin, Bitcoin Cash, Ethereum, Litecoin, Ripple, and USD Coin. Fees are competitive, starting at just 0.1% per trade. Plus, the minimum transaction is just £1 when making a purchase, which is great for those of you on a budget.
In addition to traditional cryptocurrency brokerage services, Luno also offers a fully-fledged Bitcoin exchange. This is suitable if you want to trade fiat-to-crypto or crypto-to-crypto pairs on a day or swing trading basis. Luno is also useful if you are looking to store your cryptocurrencies with ease, as it offers a popular mobile wallet.
Supported Coins
Luno offers a relatively small selection of cryptocurrencies that you can buy and sell.
This includes:
Bitcoin
Bitcoin Cash
Ethereum
Litecoin
Ripple
USD Coin
As you can see from the list above, Luno won't be suitable for you if you're looking for a large number of cryptocurrency markets to choose from. For example, it doesn't allow you to buy cryptocurrency coins like Stellar Lumens, Ethereum Classic, EOS, or buy ChainLink.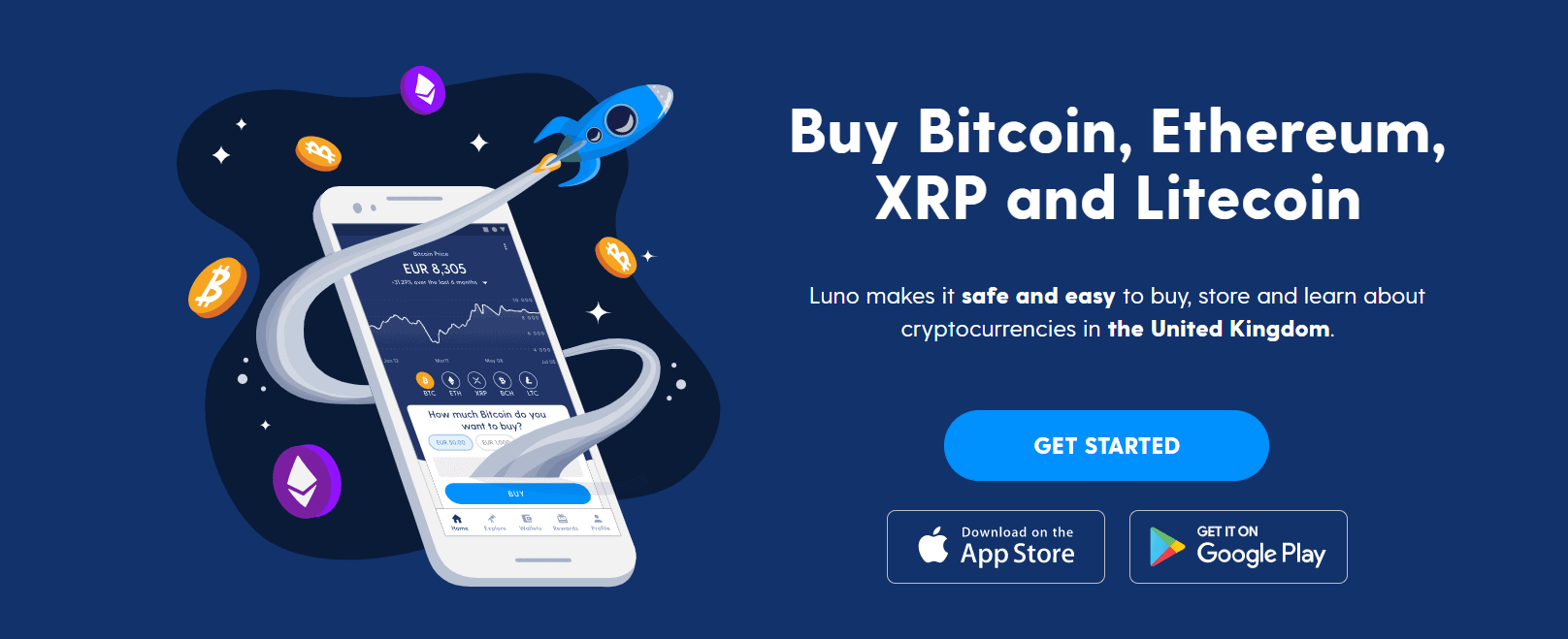 On the flip side, each of the pairs supported by Luno are priced against the British pound – as opposed to the industry-standard US dollar. This might make it easier for you when it comes to assessing how much you are paying for your cryptocurrency purchase.
Additionally, Luno also offers a cryptocurrency exchange, which does come with additional pairs.
This includes:
BCH / BTC
BCH / ETH
BCH / LTC
BCH / USDC
BCH / XRP
BTC / ETH
BTC / LTC
BTC / USDC
BTC / XRP
ETH / LTC
ETH / USDC
ETH / XRP
LTC / USDC
LTC / XRP
USDC / XRP
As we cover in the next section, the crypto-to-crypto pairs listed above are great if you want to speculate on digital currencies in the short-term.
Luno Exchange
The Luno exchange is similar in nature to Binance. This is because it allows you to trade cryptocurrencies, as opposed to buying them and storing the coins for several months or years. The exchange platform itself is really easy on the eye – with Luno opting for a black background with green and red candlestick bars.
You can easily view key metrics like the order book, spreads, and recent trades. Our Luno review UK found that you'll have access to more advanced order types when using the exchange, too. For example, you can opt for a 'limit order', which allows you to select the price that your trade is executed at.
You can also set up a 'stop-loss order' on the Luno exchange, which is great for risk-management purposes. When it comes to the charting area, this can be fully customized to meet your trading preferences. What we really like is that the Luno exchange comes jam-packed with dozens of technical indicators.
This includes everything from the Correlation Coefficient, Double EMA, EMA Cross, MACD, and Moving Average Weighted. The Luno exchange also comes with some really useful market insights – all of which are displayed clearly and concisely. This includes market sentiment, details of larger trades, and the average trade duration.
Luno Fees
If you're based in the UK, fees at Luno are very competitive. First and foremost, you won't be charged anything to deposit funds via bank transfer, which is a good start.
When it comes to trading fees, this will depend on whether you are a market 'maker' or 'taker', and how much you trade within a 30-day period. With that said, if you are simply looking to use Luno to buy Bitcoin, Ethereum, or any other supported cryptocurrency, you will pay just 0.10%.
This is really competitive. For example, if you were to buy £1,000 worth of Ethereum, you would pay a trading fee of just £1. In terms of withdrawing money back to your UK bank account, this is also free.
Luno Buying Limits
Luno has several account tiers that will determine how much you are able to buy, sell, and trade at the platform.
This consists of three levels, which are outlined below:
When you first open an account – you will be put on to Level 1. All this requires is some basic personal details and confirmation of your mobile number via SMS. Level 1 allows you to deposit and withdraw no more than £1,000.
If you move up to Level 2, you can deposit and withdraw up to £5,000 per month. This requires a copy of your passport or driver's license.
By moving up to Level 3, all deposit and withdrawal limits are removed. This requires additional information from you, such as your home address, employment status, occupation, and source of funds.
Luno might ask you to provide additional documents if it needs more information from you – as per your account activity.
Luno Wallet
Luno is also popular with UK residents because of its simple-to-use cryptocurrency wallet. Once you have linked the mobile wallet to your main Luno account, you can then use it to send and receive cryptocurrencies. The Luno wallet also comes with a handy QR Code feature.
This is good if you want to scan a wallet address, ensuring that you are sending the funds to the right recipient. Additionally, another user can scan your QR code when they want to send cryptocurrencies to your Luno wallet.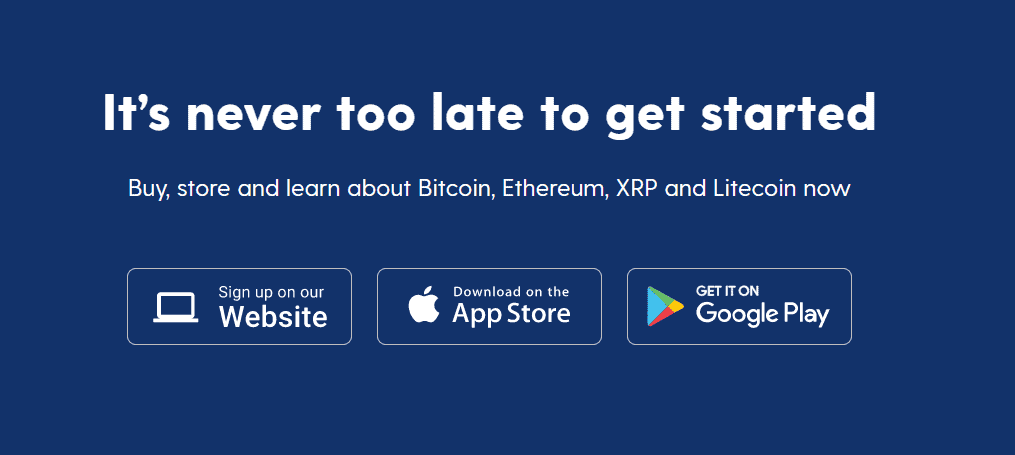 However, it must be noted that the Luno wallet is a 'custodial' digital currency wallet. For those unaware, this means that you do not have access to your private keys. Instead, you are trusting Luno to keep your funds safe. This is no different from keeping your money in a bank account.
In other words, while custodial wallets are ideal for newbies that don't understand how private keys and public addresses work, it does mean that you hand over control to Luno. If the platform was subsequently hacked, your cryptocurrency funds could be at risk.
Deep Freeze Storage
In order to counter the threat of an external hack, the Luno wallet utilizes something called "deep freeze storage". This means that client funds are kept in offline cryptocurrency wallets – away from online servers.
No single employee of Luno can access these wallets individually. Instead, the platform requires authorization from multiple parties.

Two-Factor Authentication
The Luno wallet also comes with that all-important feature – two-factor authentication (2FA). This means that when you log in to your wallet – or attempt to transfer funds, Luno will ask you to verify your mobile number.
As such, a unique code will be sent to your registered phone number, which you will then need to enter to authorize access to your account. This makes it difficult, but not impossible, for somebody to use your Luno wallet without your say-so.
Disable Outgoing Transactions
The Luno wallet also allows you to put a 'time lock' on outgoing transactions. That is to say, if a request is made to transfer funds out of the wallet, this will be denied by Luno.
If you wish to switch this feature off, you will need to wait 24 hours before a withdrawal can be made. This essentially gets you an extra day in the event a wallet hack did occur – giving you enough time to re-secure your account.
Luno Mobile App
Luno doubles up as a web and mobile exchange. This is great if you prefer to trade on your phone, or you want the opportunity to buy and sell cryptocurrencies while on the move. Both your mobile and web accounts are linked, so you will use the same credentials to gain access.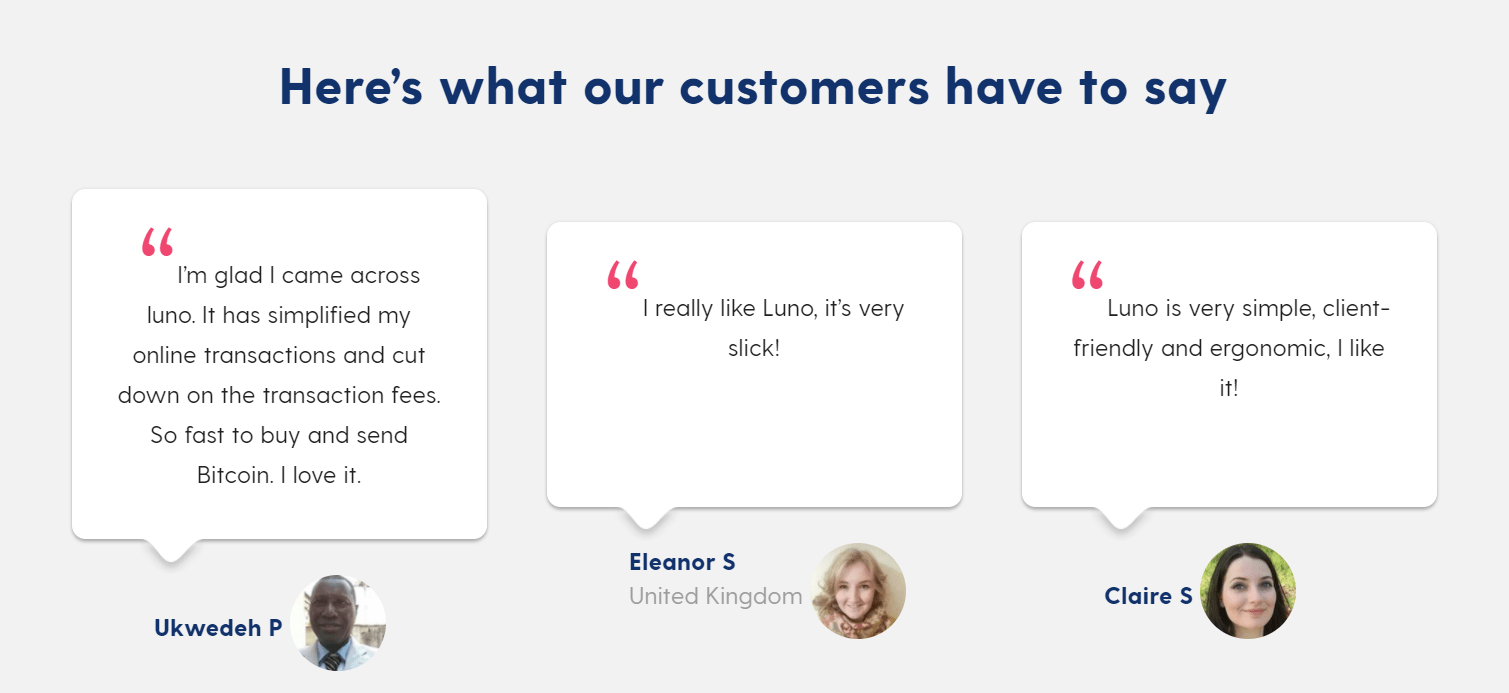 The Luno app offers virtually the same service as its web counterpart. This includes the ability to purchase six digital currencies, as well as trade via the Luno exchange. The app also includes the Luno wallet.
In terms of compatibility, the Luno app is available on Android and iOS devices. The app has relatively good reviews in the public domain. For example, Luno carries a 4.3/5 rating on the Apple Store – which is across over 1,700 reviews. On Google Play, this stands at 4.2/5 across more than 52,000 reviews.
Luno User Experience
As we mentioned earlier, Luno is popular with UK residents because its platform offers a great user-experience. Not only does it take minutes to get started, but the platform itself is easy to navigate. For example, you simply need to select which cryptocurrency you wish to buy, how much you want to invest, and then confirm the transaction.
Luno Trading Tools and Features
While the core services offered by Luno are focused on buying, selling, and trading cryptocurrencies in a user-friendly manner, the platform offers a number of notable features that are worth a mention.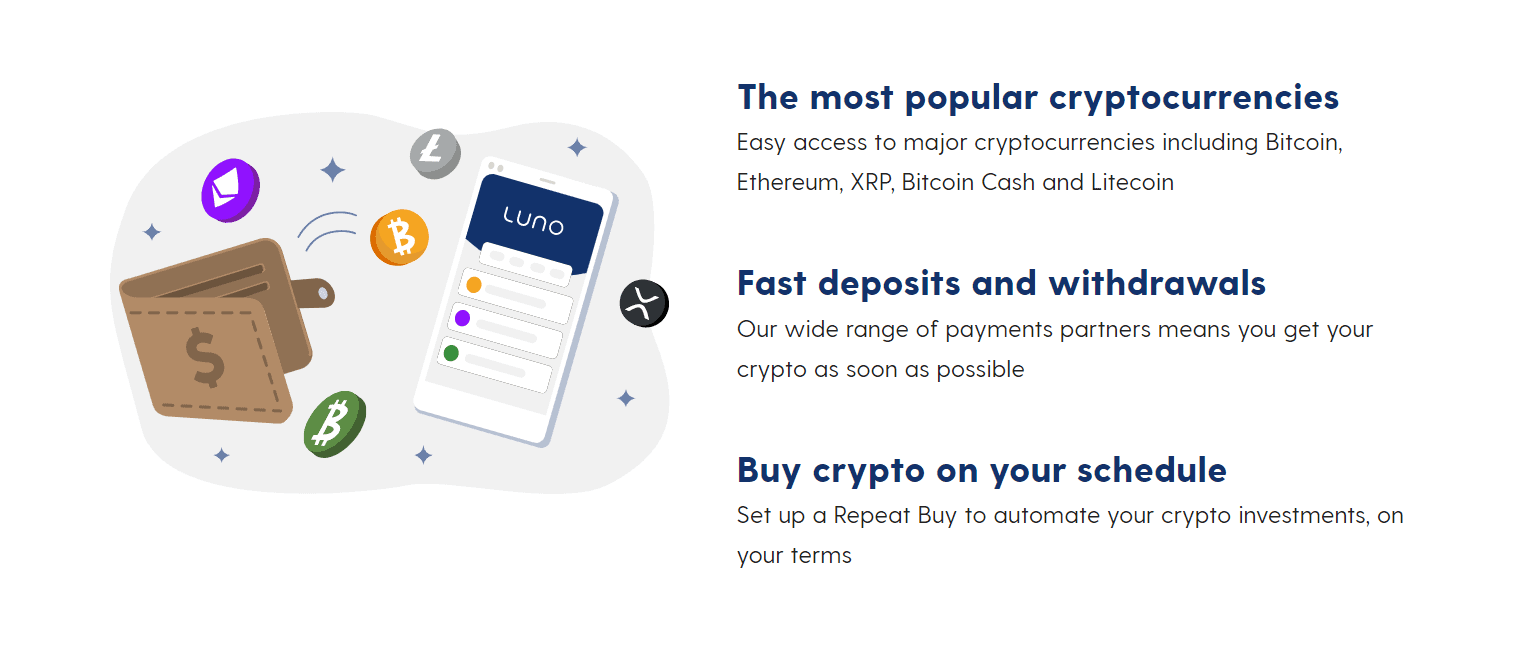 Earn Interest
When you buy a cryptocurrency, the only way that you can make money is if the value of the coin increases on the open market. However, Luno offers an additional source of income via its interest program.
Put simply, by keeping your Bitcoin in the Luno BTC Savings Wallet, you can up to 4% per year. The interest will be paid monthly, and in Bitcoin.
There are, however, a couple of important points to note about the interest program at Luno. Firstly, the 4% figure is a 'target' rate, meaning it could be higher or lower. Secondly, and perhaps most importantly, Luno uses the funds to facilitate third-party cryptocurrency loans.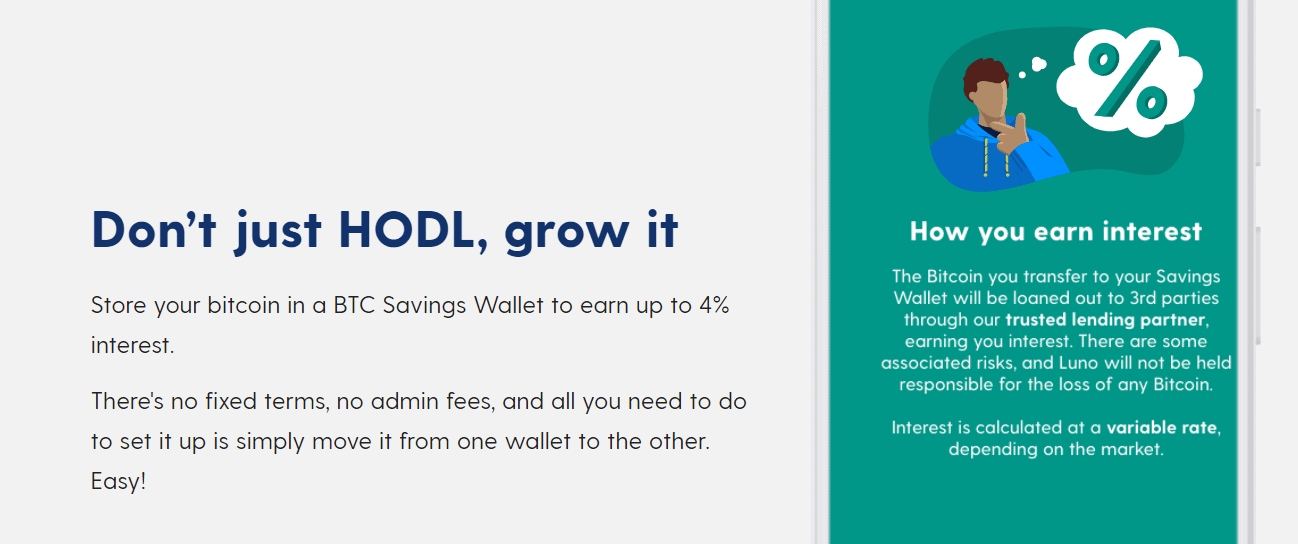 This does, of course, come with the risk of default from the end-borrower. In terms of getting your money out of the Luno BTC Savings Wallet, withdrawals take 7 days to process.
Price Alerts
Luno also allows you to set up price alerts. This is useful if you are looking to enter the market when your chosen cryptocurrency hits a certain level. For example, you might decide to buy Ethereum when the price breaches $700.
Similarly, the price alert feature at Luno is also useful if you have already purchased a cryptocurrency – and what to keep tabs on major market movements.
For example, if your chosen cryptocurrency drops in value by more than 10% in a single day, then you will want to be made aware of this.
Blogs
The Luno website offers a useful blog section that is suitable for investors of all shapes and sizes. Our Luno review UK found that this includes newbie-friendly guides and explainers on all-things cryptocurrencies.
The blog section at Luno also includes regular market insights that attempt to assess where the digital currency space is going in the short term.
Luno Payments
When it comes to payments, it is notable that you can easily deposit funds with a UK bank transfer. This is free, too. However, bank transfers can be slow at Luno – with the process often taking 2-3 days to complete. As such, you won't be able to engage in any cryptocurrency trading until the money arrives. In our view, this is a major pitfall of choosing Luno as your go-to UK trading platform.
Luno Minimum Deposit
Luno does excel when it comes to minimum deposits. This is because you can fund your account with any amount that you wish – from £1 upwards. This is great for several reasons.
Firstly, you can test the platform out with small amounts before making a larger commitment. Additionally, this is also useful if you want to gain exposure to the cryptocurrency scene, but you only want to risk a small amount of money.
Luno Regulation & Licensing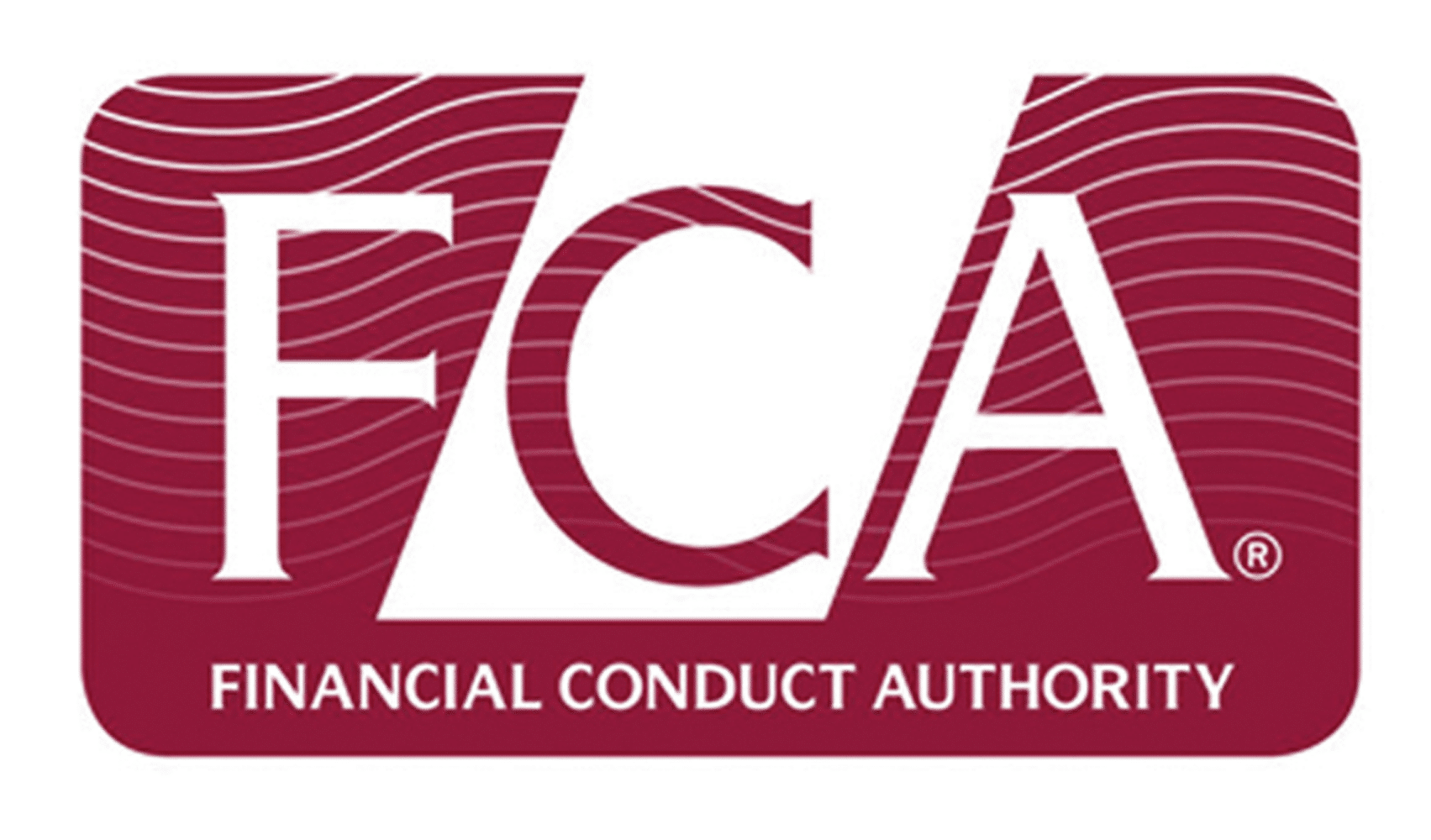 As you might well know, cryptocurrencies operate in a grey regulatory area – especially in the UK. In fact, of the hundreds of cryptocurrency platforms active in the market – the vast majority of these operate without a license.
Unfortunately, Luno is part of the unregulated club. This does present a huge problem as if anything went wrong – you will likely have nowhere to turn.
On the other hand, Luno does have a great reputation in the online space. To date, the broker has not encountered any hacks that we know of. It is also notable that 95% of client funds are held offline, which is a crucial safeguard. However, ultimately, by using an unregulated exchange – your money is never 100% secure.
Luno Contact and Customer Service
It really bugs us when cryptocurrency exchanges make you go through hope to contact the support team. In the case of Luno, our review found that the platform does not offer a 'contact' button anywhere on the homepage. We clicked on the 'help centre' button and searched for 'contact', but still, nothing came up.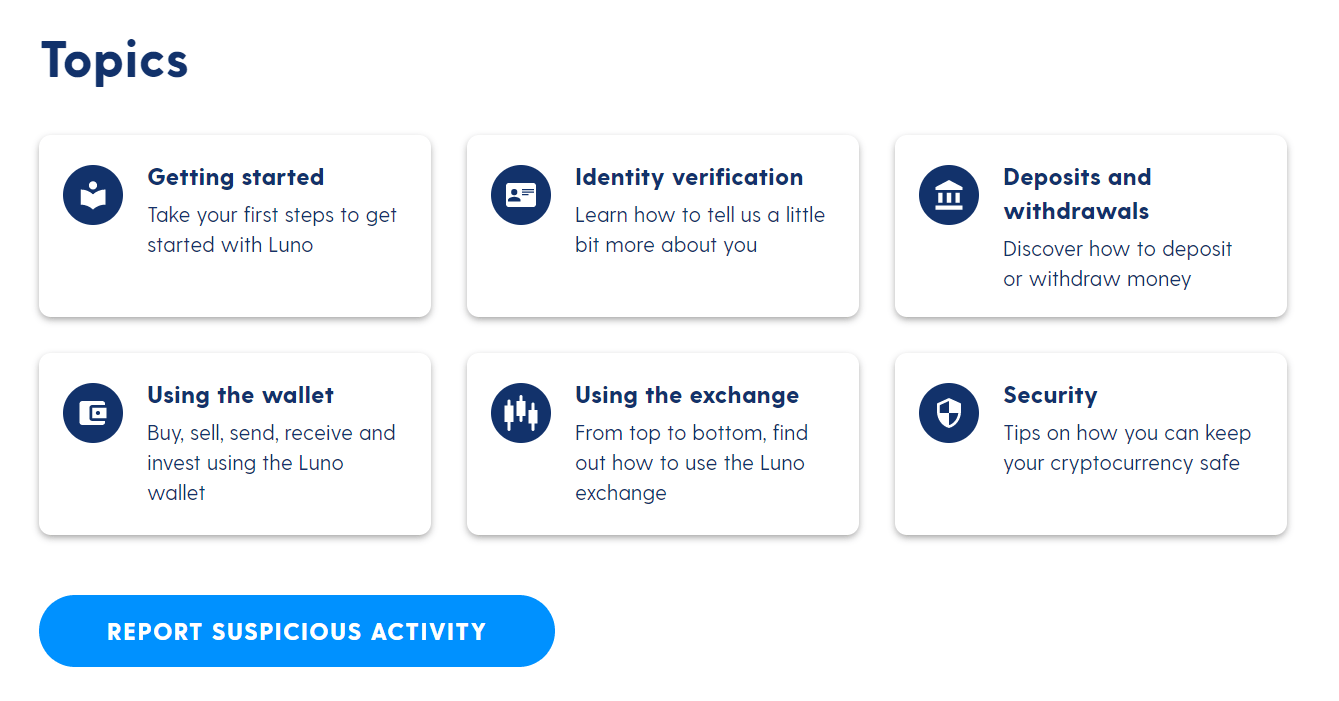 Instead, we had to perform a Google search to find the Luno contact page, which isn't ideal. Once there, the only option that we were offered was to raise a support ticket. Then, you have to go through several steps to actually send the message – as Luno will constantly redirect you to one of its FAQ questions.
In terms of response times, this can and will vary wildly at Luno. As such, if you are looking for an exchange that offers top-notch customer support across live chat or telephone, Luno won't be for you.
How to Use Luno
If you have read our Luno Review 2021 up to this point and you want to process with the broker, we are now going g to walk you through the process step by step.
Step 1: Open an Account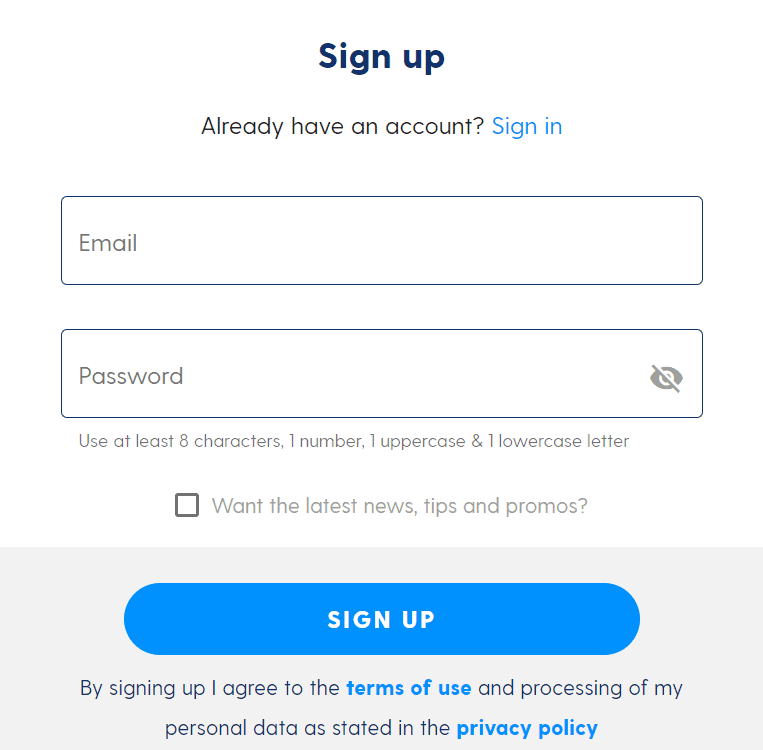 You will first need to open an account with Luno before you can buy and sell cryptocurrencies. The process takes just minutes, and will initially only require the following information form you:
First and Last Name
Country of Residence
Email Address
Mobile Number
You will also need to create a username and a strong password.
Step 2: Verification
At a minimum, you will need to verify your mobile number by entering the PIN that is sent to your phone via SMS. Additionally, you will also need to submit a selfie. In doing so, this will allow you to buy up to £1,000 worth of cryptocurrency at Luno.
While this is likely to be sufficient for most of you, if you require higher limits you will need to upload a copy of your passport or driver's license. This will take you from a maximum purchase of £1,000 to £5,000.
Step 3: Deposit Funds
You will now be asked to make a deposit into your newly created Luno account. As we have covered throughout this Lunoi review UK, the only supported payment method is that of a bank transfer.
The bank account details that you need to transfer the funds to will be displayed on-screen. Additionally, you will see a unique reference number. You must include this in the 'reference' field of your bank account transfer to ensure that you avoid a delay.
In most cases, it will take 2-3 days for the funds to arrive. Until then, you won't be able to buy cryptocurrencies at Luno.
Step 4: Buy Cryptocurrency
Once the funds arrive in your Luno account, you will receive an email. Now it's just a case of choosing which cryptocurrency you want to buy. After selecting the coin from within your account dashboard, enter the amount that you want to buy in British pounds.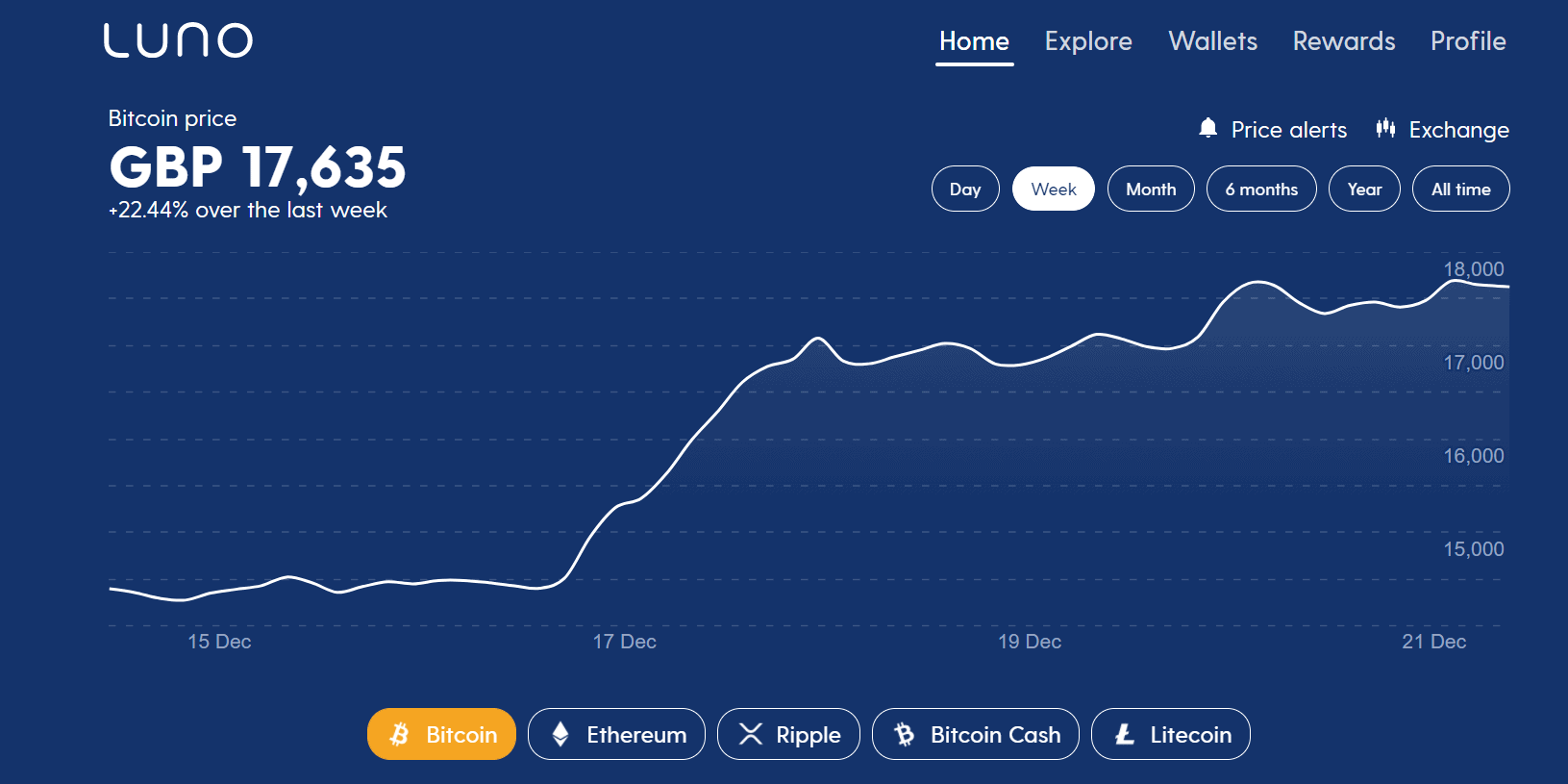 Once you confirm the purchase, the funds will be taken from your cash balance and the coins will be added to your Luno wallet.
Step 5: Sell Cryptocurrency and Withdraw Funds
Once you have completed the purchase process, the funds will remain in your Luno wallet. You keep the coins there or withdraw them to a non-custodial wallet – which will give you full control of the funds.
Either way, when it comes to selling your cryptocurrency, the process works in the same way as the purchase process – but in reverse. All you need to do is enter the amount that you want to sell, and the cash will be added to your Luno account.
Then, you can request a bank account withdrawal.
Summary
In summary, our Luno review UK found that the platform offers a simple and cost-effective way to enter the cryptocurrency market. Opening an account takes minutes, you can deposit funds with a UK bank account, and the minimum stands at just £1. Fees are also competitive, at just 0.1% per trade. It has a few minor issues but is overall a well-rounded crypto exchange.
Cryptoassets are highly volatile unregulated investment products. No EU investor protection.
FAQs
How much does Luno charge to buy Bitcoin?
Is Luno regulated in the UK?
What trading fees does Luno charge?
What is the Luno minimum?
What cryptocurrencies can buy at Luno?
Does Luno offer live chat?