Best Spread Betting Platform UK
Fact Checked
Everything you read on our site is provided by expert writers who have many years of experience in the financial markets and have written for other top financial publications. Every piece of information here is fact-checked.
Disclosure
Please note that we are not authorised to provide any investment advice. The information on this page should be construed for information purposes only. We may earn commissions from the products mentioned on this site.
Spread betting is an alternative to traditional investing, not least because all profits are exempt from tax. This is because, in the UK, spread betting is defined as gambling. The key difference is that you will be speculating on the future value of the asset in terms of 'points' as opposed to pounds and pence.
Nevertheless, this guide will discuss the popular spread betting brokers in the UK. We'll also be covering key metrics such as trading fees, user experience, and regulations. Keep reading for everything you need to know about spread betting.
Key Points on Spread Betting
Spread betting lets investors speculate and bet on the movements of an underlying financial market without taking ownership of the underlying assets.
As a derivative strategy, spread betting is usually offered as both commission-free and tax-free.
Key features of spread betting involve the use of leverage, the flexibility to either go long or short, the broad spectrum of supported markets, and certain tax benefits.
Similar to stock trading, you may hedge against the risks of spread betting by placing stop-loss and take-profit orders.
Popular Spread Betting Platform UK 2021 List
Here's a breakdown of 7 popular spread betting brokers. If you want more information on what each UK spread betting provider offers, simply scroll down.
| | | | |
| --- | --- | --- | --- |
| N/A | $10 | 0.015% for US-listed stocks | |
| | | | |
| --- | --- | --- | --- |
| N/A | $10/month after 12 months | £10 per month after 1 year of no activity | |
---
Popular Spread Betting Brokers Fees Comparison
Understanding how spread betting broker fees work can be quite confusing at first glance. This is because there are several ways in which you right be charged to trade. In most cases, the fees will be charged at a spread. However, some platforms charge their trading fees in the form of a variable commission. In addition to this, you also need to consider deposit/withdrawal and inactivity fees.
Nevertheless, below you will find a comparison table that compares the main fees charged by the popular spread betting brokers in the UK.
| | | | | |
| --- | --- | --- | --- | --- |
| Broker | Commission | Inactivity Fee | Deposit Fee | Withdrawal Fees |
| | | | | |
| Pepperstone | £0.02 per 0.01 lot or 0.0035% | None | FREE | $5 (about £4) |
| AvaTrade | 0% – built into the spread | £50 after three months of inactivity, charged for each subsequent quarter of inactivity | FREE | FREE unless opting for an International Telegraphic Transfer (TT) – which is $20 |
| FXCM | 0% – built into the spread | $50 per year after 12 months of inactivity | FREE | FREE |
| IG | Built into the spread apart from shares which average 0.1% | £24 per quarter if less than 3 trades of £15,000 in invested capital | 0.5%-1% on credit cards | 0.5%-1% on credit cards |
| Spreadex | Variable depending on the market | None | FREE | £1 if less than £50, otherwise FREE |
As always, the above fees can change at a moment's notice – so make sure that you keep up to date with what your chosen spread betting broker charges.
---
Popular Spread Betting Brokers UK Reviewed
Finding a suitable spread betting broker is crucial. After all, this will dictate what payment methods you can use, what fees you will be required to pay, and ultimately – what markets you can trade. We find the research process itself somewhat time-consuming, which is why we have narrowed our list of the popular UK spread betting brokers down to just 6 options.
1. Pepperstone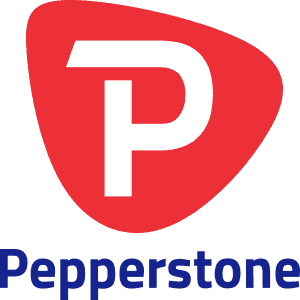 Pepperstone is an online CFD trading platform and spread betting broker based in Australia. The provider is considered a popular spread betting platform by UK traders – especially in the spread betting department. In particular, you will have access to a range of financial instruments – all at competitive commissions and spreads.
This includes forex spread betting pairs like GBP/USD and EUR/USD, commodities like oil and gas, and indices like the FTSE 100 and Dow Jones. Upon opening an account at Pepperstone, you will have access to three spread betting trading platforms. This covers MetaTrader 4 and 5, as well as cTrader. These platforms are hugely popular with UK traders as they come packed with tools and features.
This includes in-depth pricing data, chart reading tools, and technical indicators. In addition to this, Pepperstone allows you to set up automated EAs (expert advisors) when you spread bet. This is valuable for trading in a 100% passive manner. the specific commission that you pay will depend on your choice of a trading platform. For example, spread betting via MT4 or MT5 comes at a cost of £0.02 per 0.01 lot. If opting for cTrader, this stands at 0.0035%.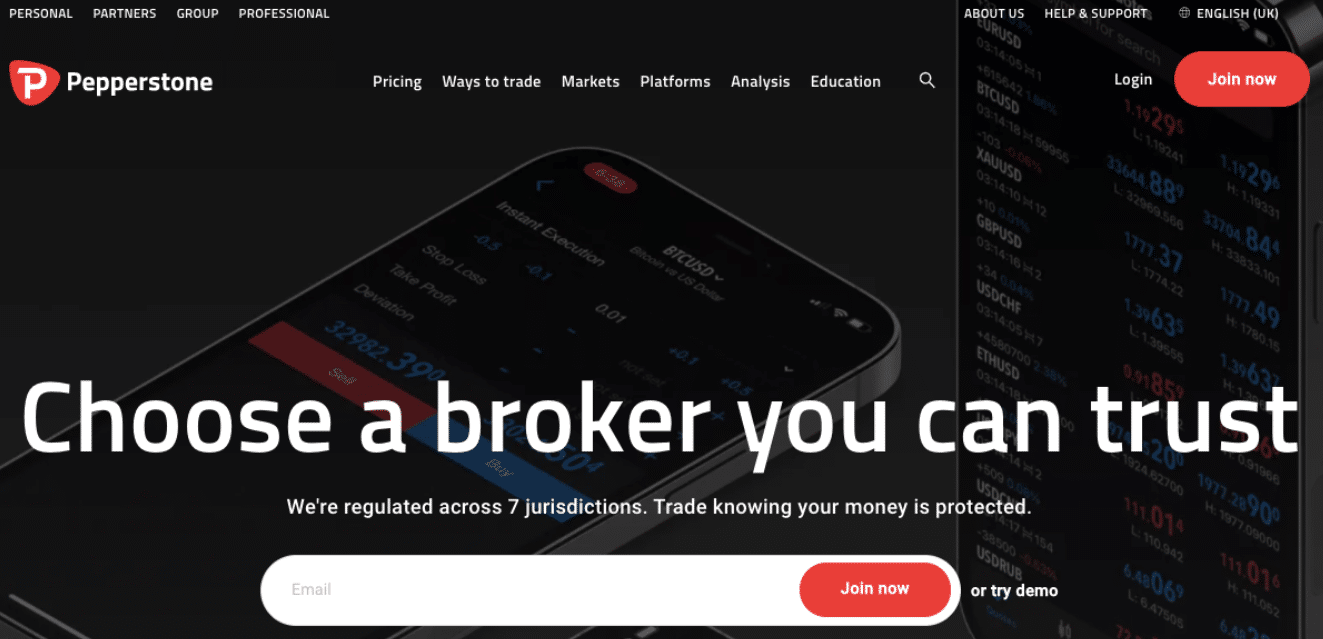 Spreads are also variable and will be dictated by the asset class and current market conditions. If some cases – such as major forex fairs, you may get the spread down to zero. As such, spread betting via Pepperstone can be done at industry-leading fees.  In terms of funding, this UK spread betting platform supports Visa, MasterCard, and a bank transfer. E-wallets are not supported. The minimum deposit required at this platform is £200.
Withdrawal requests are usually processed on a same-day basis when received in the morning. When it comes to safety, Pepperstone is regulated by several bodies – including the FCA. The spread betting broker has won a plethora of awards in recent years for its services, and it processes in excess of $12 billion worth of trades each and every day.
Sponsored ad. 79.3% of retail investors lose money trading CFDs at this site
3. AvaTrade


AvaTrade is another spread betting broker and CFD broker that is popular with UK traders of all shapes and sizes. Although the platform isn't regulated by the FCA, it holds heaps of licenses from regulators in other reputable jurisdictions. This includes Japan, Canada, South Africa, and more.
The AvaTrade spread betting facility comes jam-packed with over 200 tradable markets. This covers commodities, indices, forex, bonds, ETFs, and the stock market. The minimum trade size on most spread betting instruments is £0.10. This is sensible if you want to give spread betting a try and not risk too much money. In terms of the platform itself, you will be using MT4. This can be accessed via the AvaTrade website for ease.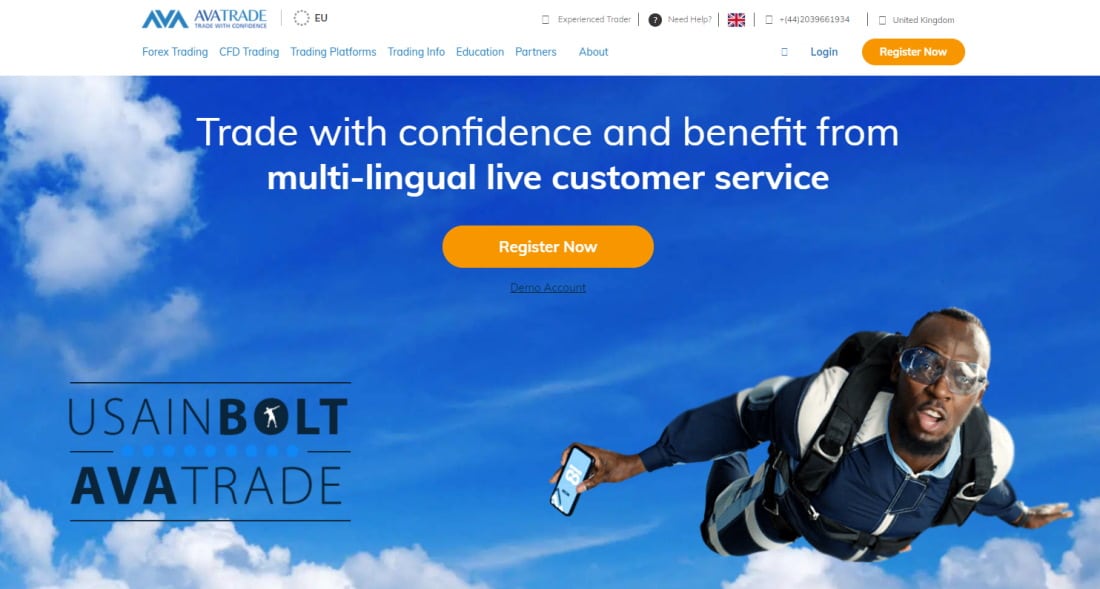 But, the MT4 platform also comes via desktop software and a mobile app. The former is worth considering if you are planning to spread bet while on the move. When it comes to fees, everything at AvaTrade is built into the spread. The specific spread will, however, vary depending on the market. Generally speaking, these spreads are largely competitive – especially when trading major markets like forex or indices.
AvaTrade is also packed with educational resources. It also offers lots in the way of research, analysis, and market insights. If you want to use AvaTrade to spread bet right now, you may open an account in just 1 minute. Deposits can be funded with a UK debit/credit card or bank transfer. The minimum deposit is £100, albeit, as noted earlier you can spread bet from just £0.10 per point.
Sponsored ad. 73.05% of retail investors lose money when trading CFDs at this site
4. FXCM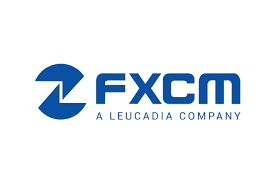 FXCM is an online trading platform that offers two key markets – CFDs and spread betting. It's one of the popular forex brokers in the UK and is particularly popular for forex spread betting, as well as indices, and commodities. Unlike Pepperstone, you will be able to access the spread betting facility directly from the main FXCM website. In fact, this platform goes one step further by offering a fully-fledged spread betting mobile app.
One of the main selling points of picking FXCM as your go-to UK spread betting broker is that it offers a 100% commission-free service. This means that the only fee that you will pay is that of the spread. FXCM offers dual markets on all of its spread betting assets, meaning that users can go long and short. We also like the fact that FXCM allows you to spread bet with really small stakes.
This starts at just 7p per point, which works out for newbies or those on a budget. You will also have access to leverage facilities when using FXCM. This goes as high at 1:30 when you are spread betting major forex pairs, meaning you'll get to trade with 30 times more than you have in your brokerage account. In terms of spreads, this will vary depending on the asset class. To give you an idea, GBP/USD and AUD/USD will cost you 1.4 pips and 0.9 pips, respectively.
In terms of getting started, FXCM requires a small minimum deposit of just £50. It takes just minutes to get set up and you have the option to choose from a debit/credit card, e-wallet, or bank wire. If you hadn't heard of FXCM before reading this review and you concerned about safety – you shouldn't be. The spread betting broker was first launched in 1999 and it is fully regulated by the FCA. In addition to this, the platform has a huge customer base – many of which are located in the UK.
Sponsored ad. 68% of retail investor accounts lose money when trading CFDs with this provider.
5. IG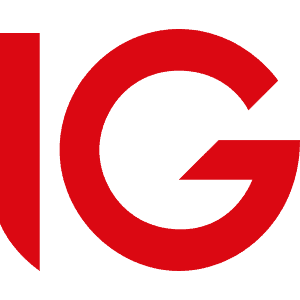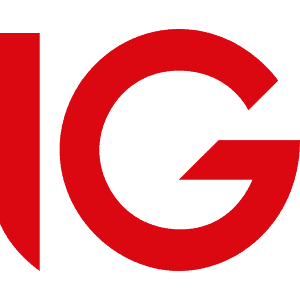 IG is one of the most popular UK trading platforms in the market. The broker was first launched in 1974 and it has a very strong regulatory standing. This includes an FCA license and its parent company is listed on the London Stock Exchange. On top of traditional shares and funds, alongside CFD trading, IG also offers a fully-fledged spread betting department.
The stand out selling point with this platform is that you will have access to over 17,000 spread betting markets. To our knowledge, this is more than any other UK spread betting broker in the space. You will also have access to more asset classes than other spread betting sites offer. This includes forex, indices, shares, commodities, and even digital currencies like Bitcoin.
Each and every spread betting market offered by IG can be accessed with leverage. This runs from 1:2 (cryptocurrencies) up to a maximum of 1:30 (major currency pairs). If you are deemed a professional trader, you could get leverage of up to 1:222. In terms of spreads, you have the option to trade indices and shares from just 0.1 pips, cryptocurrencies from 0.2 pips, and forex from 0.6 pips. You'll also be pleased to know that commissions are built into the spread.
The only exception here is when spread betting shares, which comes at an average variable spread of 0.10%. If you think that IG meets your spread betting broker needs, you may get started with an account by depositing £250. This broker supports debit/credit cards and a bank transfer. No fees apply to fund your account unless you are using a credit card (0.5%-1%). Finally, IG also offers a spread betting app that is available on iOS and Android devices.
Sponsored ad. 68% of retail investor accounts lose money when trading spread bets and CFDs with this provider.
6. Spreadex

While each of the aforementioned spread betting brokers focuses exclusively on financial assets like forex, stocks, and ETFs – Spreadex does things slightly differently. That is to say, while users can still trade traditional financial markets, the platform also gives you access to sports spread betting.
This covers thousands of events across every sport imaginable. Whether that's football, cricket, rugby, darts, snooker, or boxing – Spreadex will have a spread betting market for you. The underlying concept works in exactly the same way as the other spread betting brokers we have discussed on this page. This is because you will need to predict whether the respective market will finish higher or lower. This could be something as simple as predicting whether the number of goals scored in a football match will be above or below 2.
If you went long at £10 per point and the game finished with 4 goals, you would walk away with a return of £40. With that being said, Spreadex is still worth considering even if you don't want to bet on sports. This is because it also offers a fully-fledged financial spread betting facility. This covers indices, shares, forex, commodities, bonds, interest rates, ETFs, and even options. The platform offers competitive fees and often runs 0% commission promotions, too.
As is the case with most UK spread betting brokers, you have the option to apply leverage at Spreadex on all financial markets. Whether you are planning to spread bet sports of financial assets, there is no minimum deposit. Both deposits and withdrawals are free, however, the latter needs to be above £50. If it isn't, then a £1 fee will apply. You may fund your account with a UK debit card – which is processed instantly. Finally, Spreadex is authorized and licensed by the FCA.
Sponsored ad. 68% of retail investors lose money when trading spread bets and CFDs with this provider.
Features to Look for in Spread Betting Brokers
Although the number of UK spread betting brokers active in the space is a lot less in comparison to traditional stock brokers or CFD trading platforms – finding the right provider for you may take time. This is because there are many things that need to be factored in – such as what markets you can trade and how much it will cost you to do so.
To help clear the mist, below we list some of the most important factors you need to look out for in your search for the UK's popular spread betting brokers.
Regulation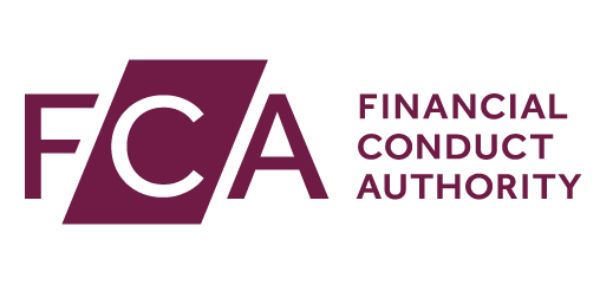 Regulation in the UK spread betting broker scene is a minimum requirement for those offering trading services. Although spread betting profits are free from capital gains tax in the UK as they are defined as gambling, it isn't the Gambling Commission that governs the industry.
On the contrary, this role is reserved for the Financial Conduct Authority (FCA). As a result, it is imperative that your chosen UK spread betting broker is licensed and authorized by the FCA.
Those that do hold this license will display their registration number on their website – which can usually be found at the bottom of each page.
Spread Betting Assets
There are many assets that you can trade when using a UK spread betting broker.
This might include:
Forex
Shares
Indices
ETFs
Bonds
Interest Rates
Hard Metals
Energies
Digital Currencies
While some platforms might only offer a small selection of assets, the popular UK spread betting brokers will give you access to heaps. In fact, some – such as Spreadex, even allow you to spread bet sports. You can check what spread betting markets are supported by the broker before signing up. Just head over to the respective website and check what's on offer.
Fees
Make no mistake about it – spread betting fees can be somewhat difficult to understand at first glance. This is because there are a number of different ways in which you might be charged. With that said, most UK spread betting brokers will opt for a 'spread' model. This simply means that all trading fees are built into the spread – which is the difference between the buy and sell price of your chosen market.
For example, let's supposed that your UK spread betting broker charges a spread of 1 pip (or point) on Apple shares. If you were to stake £2 per pip, then you would pay a fee of £2. This would be the case irrespective of which way the markets go and whether or not you make a profit.
In other cases, some UK spread betting brokers charges a variable commission. This is expressed as a percentage and then multiplied against your total stake. For example, let's suppose that the broker charges a fee of 0.20%. If you were to risk a total of £500 on your spread betting trade, your variable commission would amount to £1.
Other Fees
There are other fees that you need to check before joining a UK spread betting broker.
This includes:
Deposit/Withdrawal Fees: You might need to pay a fee when depositing funds into the broker. This might be a variable fee that is calculated against the deposit amount or a flat fee. Withdrawal fees might also apply.
Overnight Financing: Spread betting instruments are leveraged products, meaning that they will attract overnight financing fees. As the name suggests, this is a fee charged for each day that you keep the spread betting position open. This is why spread betting is more suited for short-term trading.
Inactivity Fees: If you fail to use your spread betting trading accounts for a certain amount of time and you have a positive balance, you might incur inactivity fees. This might kick in after just 3 months of inactivity, albeit, this is usually at least 1 year.
Users should spend ample time reviewing the fee structure of their preferred chosen UK spread betting broker.
Platform & Usability
When it comes to the platform itself, you need to ensure that you are able to spread bet in an environment that mirrors your experience. A lot of UK spread betting brokers require you to trade via a third-party platform like MT4/5. However, some popular brokers offer their own proprietary trading platforms that can be easier to use and just as powerful.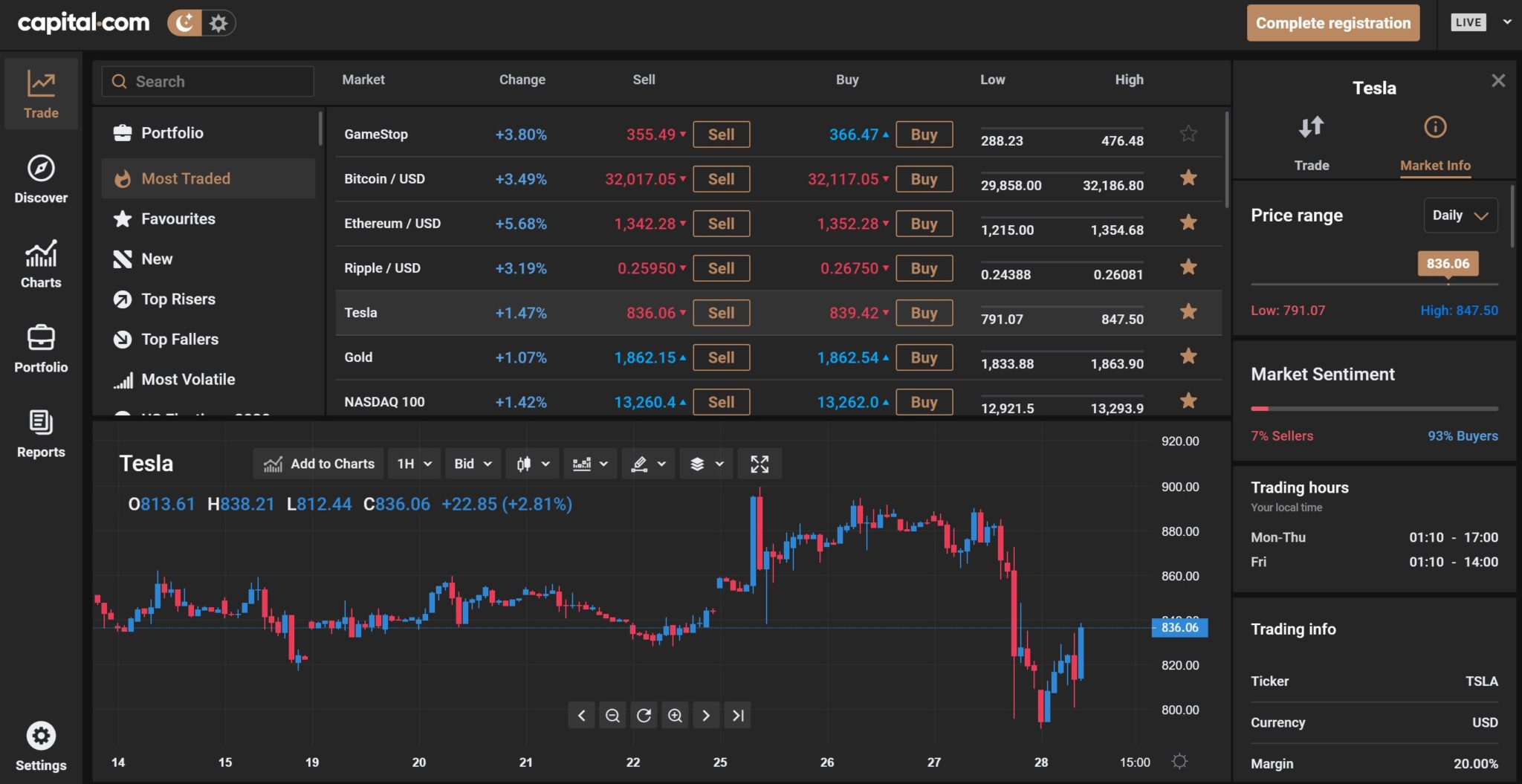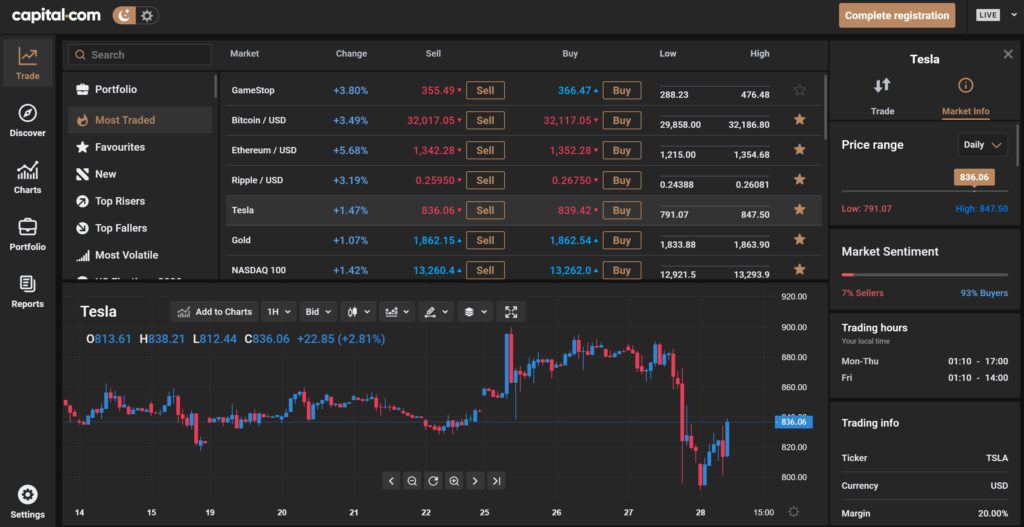 This can be hugely beneficial if you are an experienced trader as you will have access to plenty of charting tools and technical indicators. In addition, web-based trading platforms don't require any software to be downloaded, so you have the option to start trading straight away via your main web browser.
Trading Tools & Features
Once again, you'll need to ensure that your chosen UK spread betting platform offers tools and features that are suitable for your financial goals.
For example, if you are looking to apply leverage to your spread betting endeavours, make sure that this is offered by the broker before signing up.
Similarly, if you are planning to deploy an automated spread betting strategy, not only do you need to make sure that MT4/5 is supported, but that your chosen broker allows this.
Education, Research & Analysis
Spread betting is a lot more complex than simply investing in shares. This is why you should spend some time learning how spread betting actually works before you get started.
To help clear the mist, you might be best using a UK spread betting platform that offers a wealth of educational guides and resources. This will allow you to get all of the training that you need without having to use an external platform.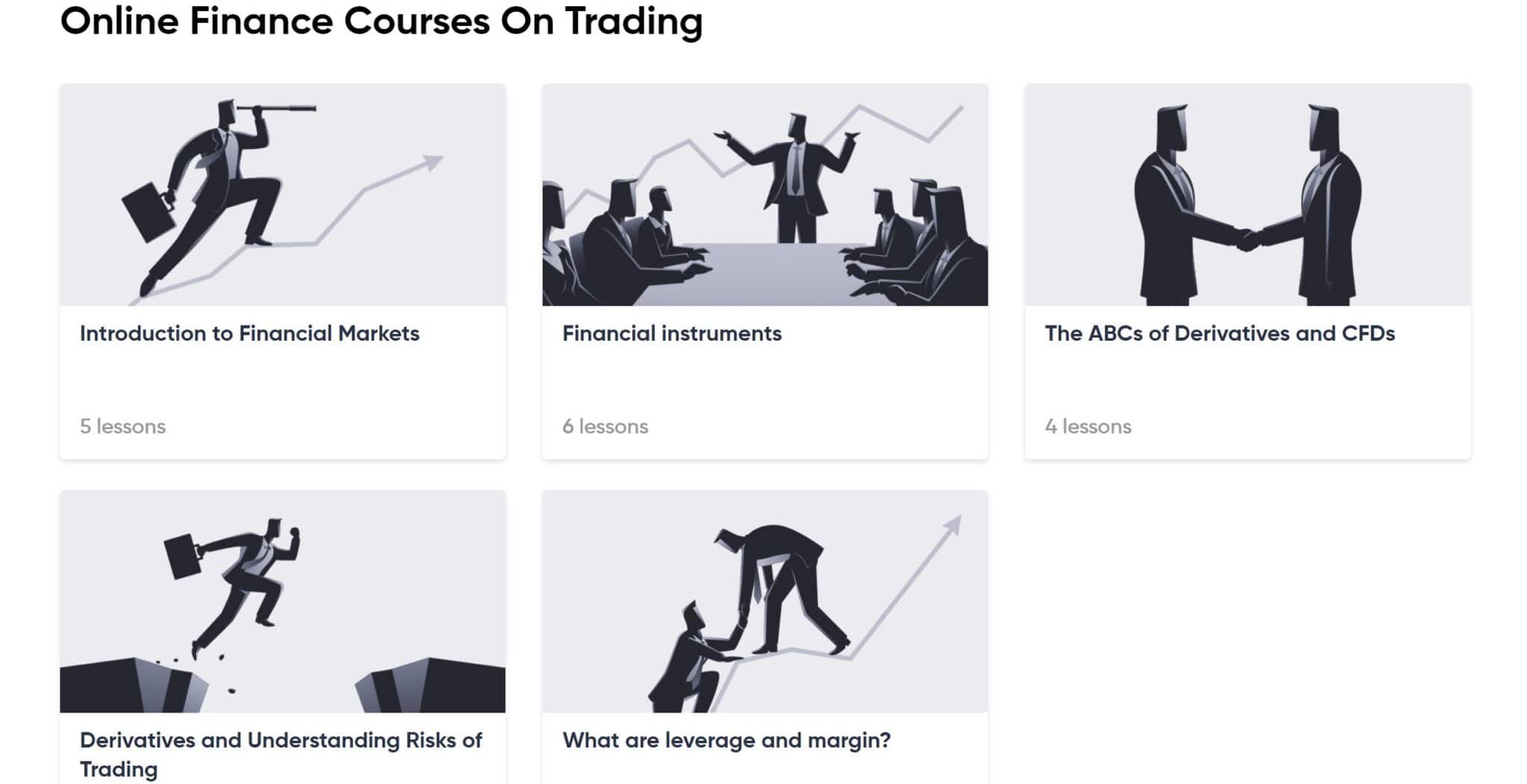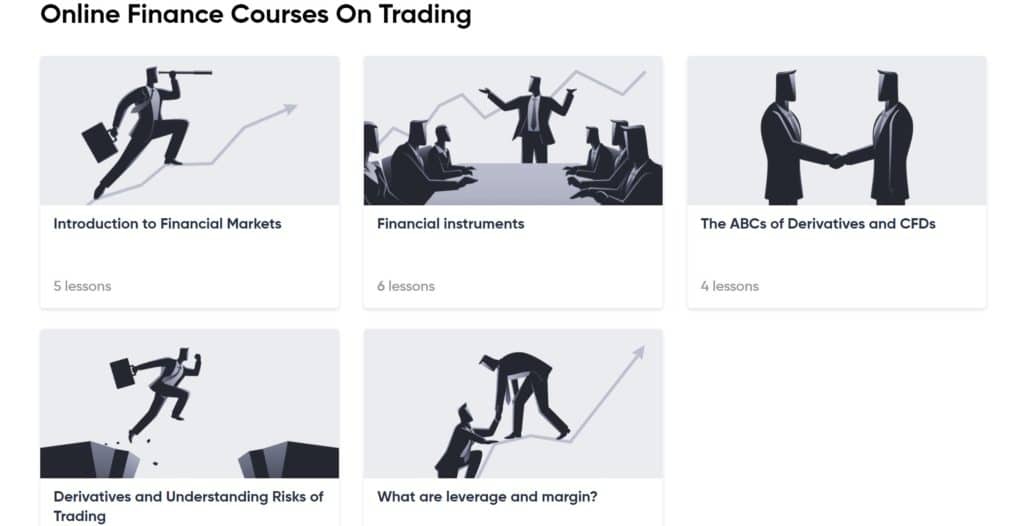 Additionally, we find that the popular UK spread betting brokers offer lots of research and analysis tools. This is more important than you think, as spread betting is a short-term financial arena. That is to say, you'll need the assistance of technical analysis tools and fundamental research materials to gauge which way the markets are likely to go.
Mobile App and Device Compatibility
Most UK spread betting clients prefer to stick with brokers that also offer a mobile app. This is for several reasons. For example, having a spread betting app allows you to keep tabs on the markets 24/7.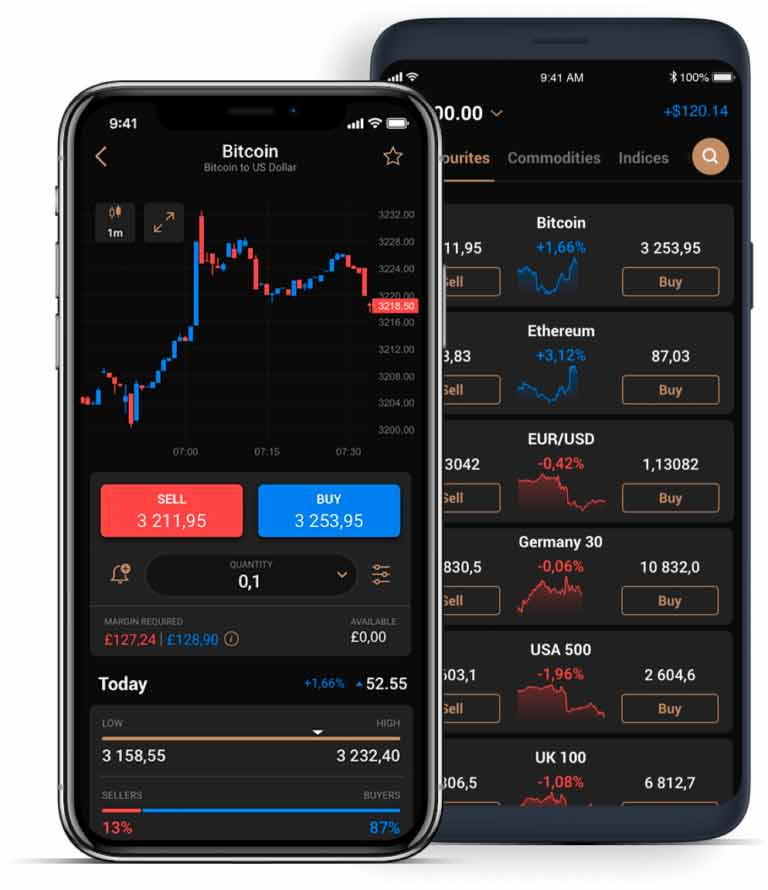 You have the option to enter a new position at the click of a button, no matter where you are. Similarly, you will also have the option of closing a losing trade by simply opening up the app. Be sure to check that the broker's spread betting app is compatible with your device. In most cases, this is only available on Android and iOS devices, albeit, this covers 99% of the market anyway.
Payments
Your choice of supported payment methods will ultimately depend on the spread betting broker in question. While virtually all UK spread betting brokers allow you to transfer funds from your bank account, this can take several days to arrive. This is why we prefer platforms that support debit/credit cards and/or e-wallets.
These payment methods will allow you to deposit funds into your account instantly.  Don't forget to check what (if any) fees apply to your chosen payment method and how long withdrawals typically take to be processed.
Customer Service
There might come a time where you need to speak with a member of the customer service team at your chosen UK spread betting broker. The popular-rated platforms will offer a live chat facility that will connect you to a customer service representative within less than a minute.
If you prefer to speak with somebody over the telephone, this is usually supported by UK brokers. Email is also an option but of course, this won't yield an instant response. Most UK spread betting brokers offer customer service on a 24/5 basis.
How to Start Trading with the Popular Spread Betting Platform 
Most beginner traders are eager to start spread betting but don't know where to begin. In this section of our beginner's guide we'll cover exactly how to open a brokerage account and start spread betting with your preferred broker of choice.
Create Account
Getting started takes a matter of minutes. Simply make your way to your brokerage's website and begin the sign-up process. This will open a sign-up form and you'll be required to enter your name, email address, as well as choose a username and password for your new trading account.
Verification
Users may be required to complete a simple KYC process, if they invest with a regulated broker. Upload a copy of your passport or driving license as proof of identity, and a copy of a recent utility bill or bank statement as proof of address.
Deposit Funds
With a fully verified account, you're one step closer to start trading a range of assets with the click of a button.  Depending on the broker you choose, you can transfer funds using a debit card, credit card, bank wire transfer, as well as e-wallets such as PayPal, Neteller and Skrill.
Choose your preferred payment method and deposit your funds into the account.
Search for your preferred market
Now you can search for the financial market you want to trade assets in by using the search bar on your platform. Choose the market or asset you want to invest in to continue
Open Trade
Now, type in the name of the asset you wish to make a spread in. Once you search the asset name, enter the amount of money you wish to deposit into the trade, and confirm your transaction.
Conclusion
In summary, spread betting brokers are a potential alternative to CFD trading sites. Crucially, by opting for the former, you will benefit from a 100% tax-free trading journey. There are additional benefits to using a spread betting broker in the UK – such as being able to apply leverage and choose from a long or short position.
However, users should be aware that there are risks involved in every trade they open. This is why, you should spend ample time researching your asset opportunities and potential brokerages, from where you would like to begin investing.
Frequently Asked Questions on Spread Betting Brokers
Is spread betting legal in UK?
Is Spread betting taxable in the UK?
Is Spread betting gambling?
How do UK spread betting companies make money?
Is spread betting tax free?
Are there any other spread betting brokers?