Best NFT Marketplaces – Compare Top 10 NFT Marketplaces
Fact Checked
Everything you read on our site is provided by expert writers who have many years of experience in the financial markets and have written for other top financial publications. Every piece of information here is fact-checked.
Disclosure
Please note that we are not authorised to provide any investment advice. The information on this page should be construed for information purposes only. We may earn commissions from the products mentioned on this site.
Non-fungible tokens or NFTs are digital certificates reflecting ownership of real-world assets. Although they have been around for some time, NFTs have suddenly taken centre stage in recent months, following record-breaking sales and investments into the booming sub-sector.
Given the growing interest in NFT Tokens, in this guide, we explore the top 10 NFT marketplaces available in the market and how to buy your NFT tokens.
4 Things You Must Know
NFTs (Non-Fungible Tokens) are one-of-a-kind crypto tokens that exist on blockchains and are totally unique.
NFTs come in all shapes and sizes including digital artwork as well as music and videos.
The process of tokenizing NFTs makes these tangible assets less susceptible to fraud.
As most NFTs can be purchased with ETH tokens you can buy NFTs using MetaMask, and OpenSea in less than 5 minutes.
Best NFT Marketplace List
Here's a quick look at the best NFT marketplaces available to UK traders.
Best NFT Marketplaces Reviewed
Now let's take a closer look at the top platforms for buying NFTs.
1. Crypto.com – Overall Best NFT Marketplace UK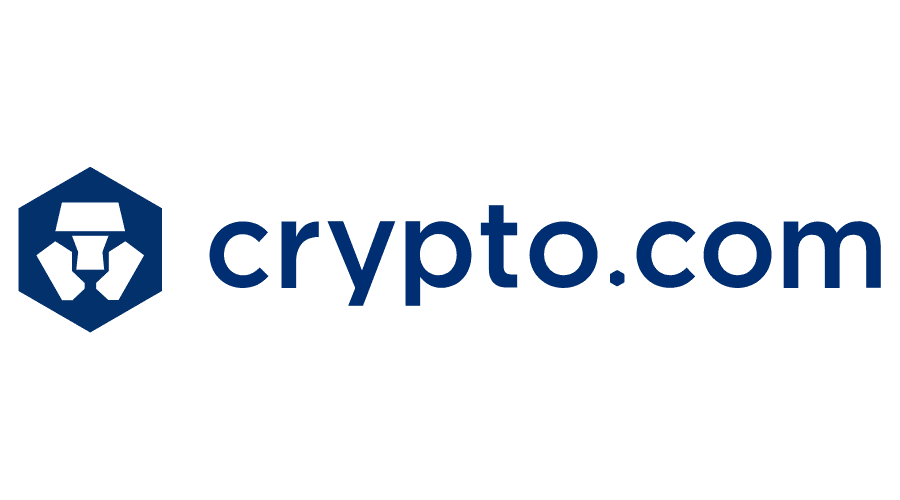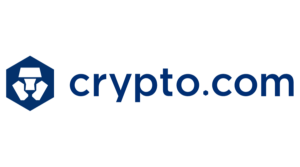 Crypto.com is a top centralised Bitcoin exchange that has been one of the early exchanges diving into the NFT sub-sector. It runs an NFT marketplace where special artists and celebrities like Snoop Dogg, BossLogic, Boy George, Axel Mansoor, and others have made NFT drops.
Like the Binance exchange, it supports credit and debit cards and offers support for over 20 cryptocurrencies, including popular choices like Bitcoin, ETH, DOGE, DeFi Tokens, metaverse coins and others. The Crypto.com NFT marketplace is one of the most discussed secondary marketplaces due to the exchange's campaign strategies.
The NFT marketplace offered promotional NFTs during its launch early in the year, as well as crypto.com surprise boxes that contained the exchange's CRO token.
Pawfect Mystery Boxes were also launched in a nod to the dog-themed crypto outlet and Crypto.com Poker Cards. These techniques have largely kept them in the limelight, coupled with the platform's penchant to only work with established acts in the industry.
2. Binance NFT Marketplace – Best NFT Marketplace for Beginners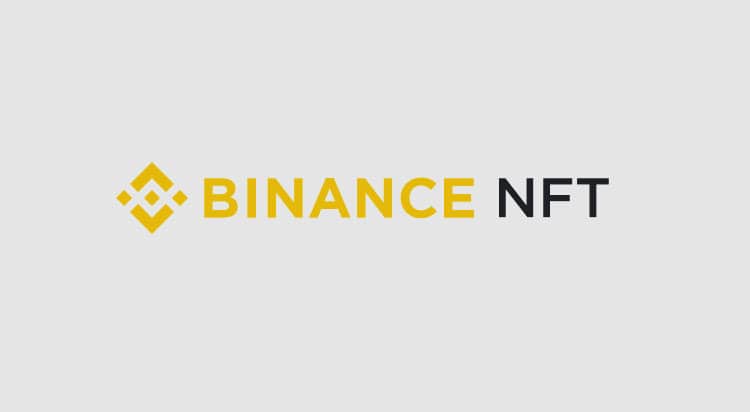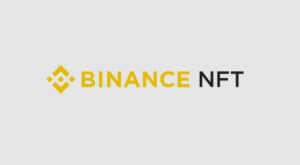 The Binance NFT marketplace launched in June this year, and like other centralised exchange offerings, the Binance NFT marketplace is largely plugged into the entire Binance ecosystem. You can learn more about that ecosystem from our comprehensive Binance Review.
The NFT marketplace is built on the robust Binance Smart Chain (BSC) and features digital artworks and collectibles. Users can mint, sell, bid, and buy NFT tokens from leading creators in the booming space. What's more? Transaction fees on the Binance NFT marketplace is set at 1%.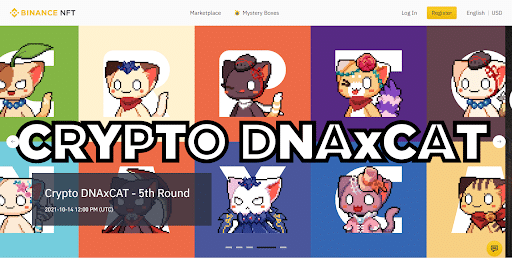 The unique feature of plugging into the Binance NFT marketplace is that you get to enjoy multiple payment methods. While most secondary NFT marketplaces demand that you hold ETH or other cryptos before purchasing NFTs, the Binance NFT marketplace supports credit and debit card deposits.
In addition, you can also make purchases with your cryptocurrencies and bank transfer (in supported regions). As per fees, Binance charges a low maximum of 1%, and you also get to transfer your NFTs to the Ethereum blockchain. For the best NFT lending platforms read our guide for everything you'll need to know.
3. OpenSea – Top NFT Marketplace with High Trade Volume


Resident on the Ethereum blockchain with integration on Polygon network, OpenSea is one of the most popular NFT marketplaces and tops the global NFT sales chart. According to the NFT market aggregator website, DappRadar, OpenSea has over $8.9 billion in total NFT sales volume and currently leads the space with $95.5 million in NFT purchases.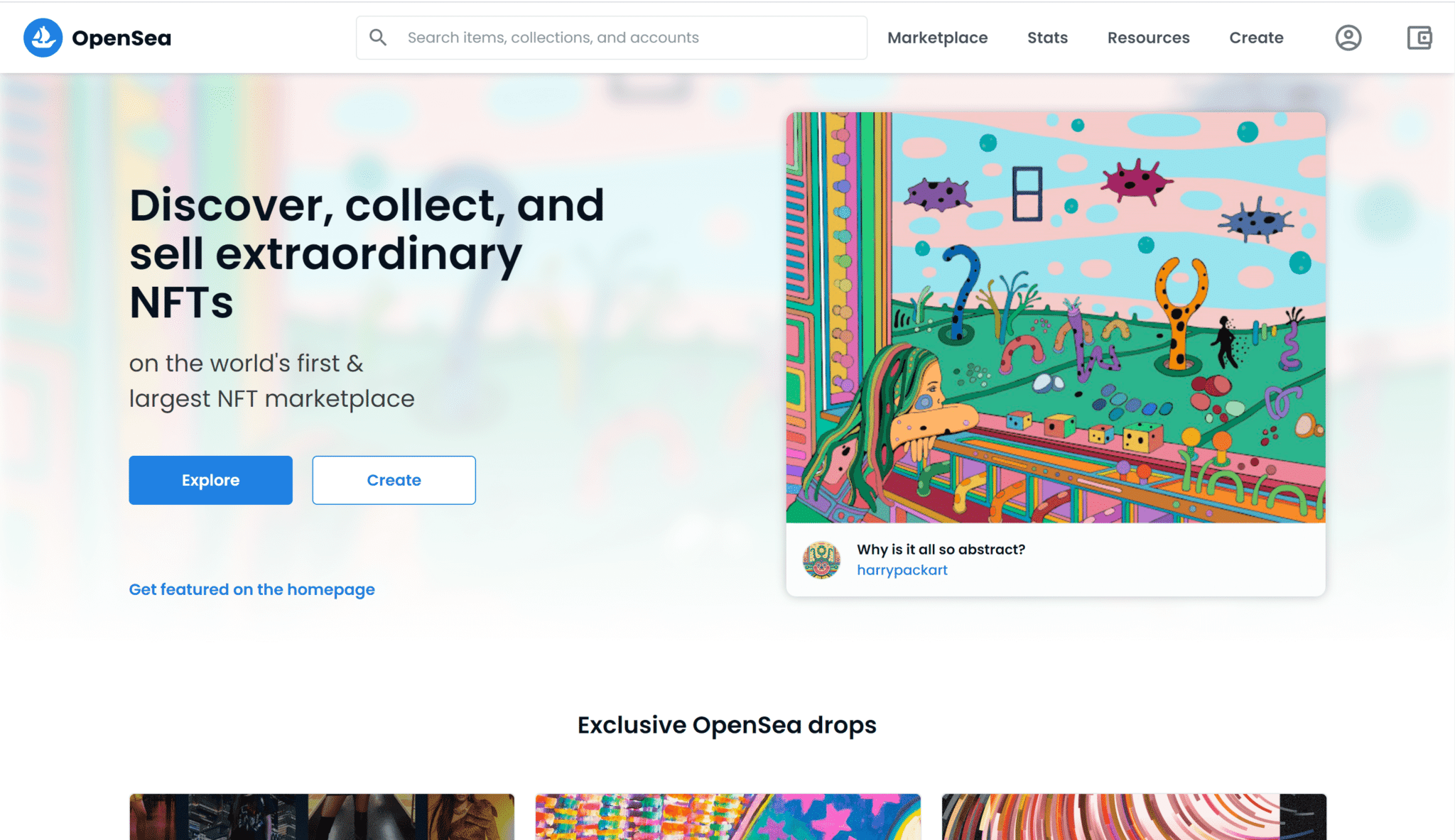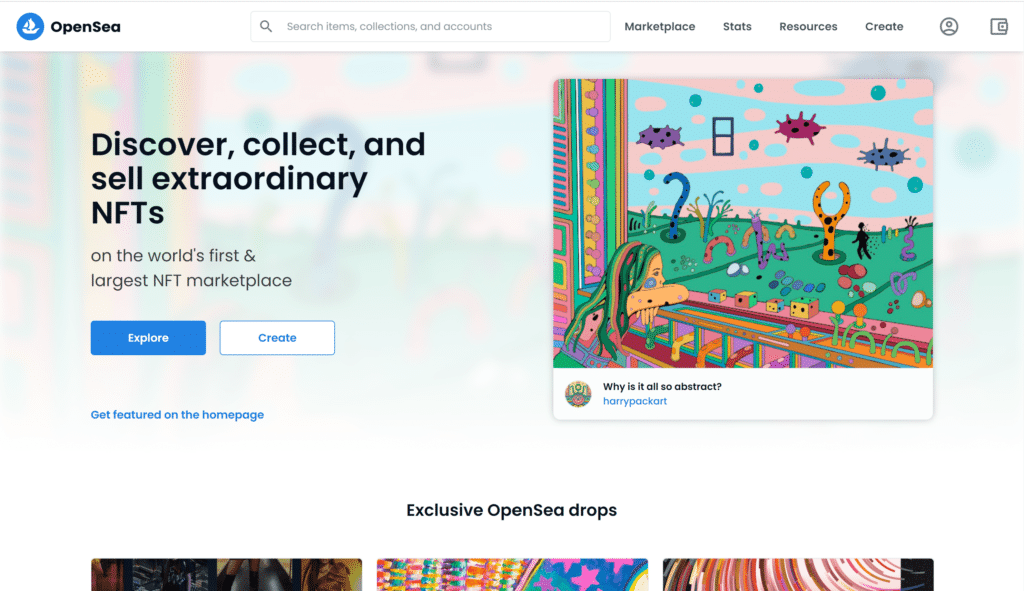 OpenSea's popularity largely stems from its user-friendliness. You can create and sell your NFT work in a matter of minutes while choosing to auction it or set a fixed price. Also, buyers are spoilt for choice as they get to choose from a large library of NFTs in domain names, arts, virtual worlds, collectibles, and several others. Aside from ERC-20 tokens, OpenSea supports other Ethereum-based tokens like ERC-721 and ERC-1155, allowing more choice for payment.
To access the OpenSea NFT ecosystem, you will need a MetaMask wallet and others like Coinbase, Bitski, Formatic, Dapper, Torus.
4. Axie Marketplace – Best NFT Marketplace For Axies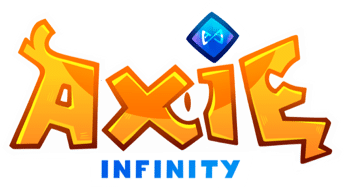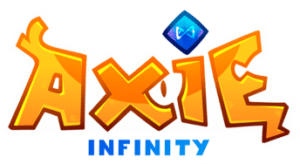 The Axie Marketplace is a specific NFT hub that caters to Axies, in-game characters from the best-selling play-to-earn blockchain game Axie Infinity. The Axie Infinity serves as the first platform where these digital collectibles are first generated. Here, players can buy a minimum of three Axies (which is worth hundreds of dollars) to battle with the best Axies traded for profit on the marketplace. Given their categorisation, Axies can be quite expensive, with the super-rare Axies selling for thousands of dollars.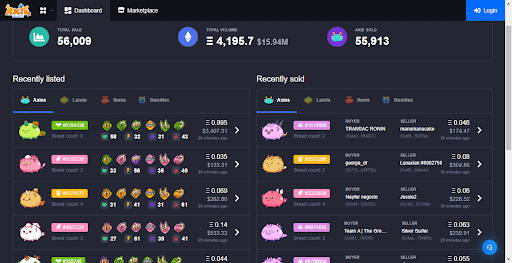 The Axie Marketplace has seen such remarkable growth in the past year and is the second most visited NFT marketplace in the blockchain ecosystem.
Purchases and sales are solely supported in ETH, which means you will need to convert your digital currency to ETH if you want to step into this NFT marketplace. The digital wallets of choice are MetaMask and the Ronin wallet.
5. NBA Top Shot – Top NFT Marketplace For Sports NFTs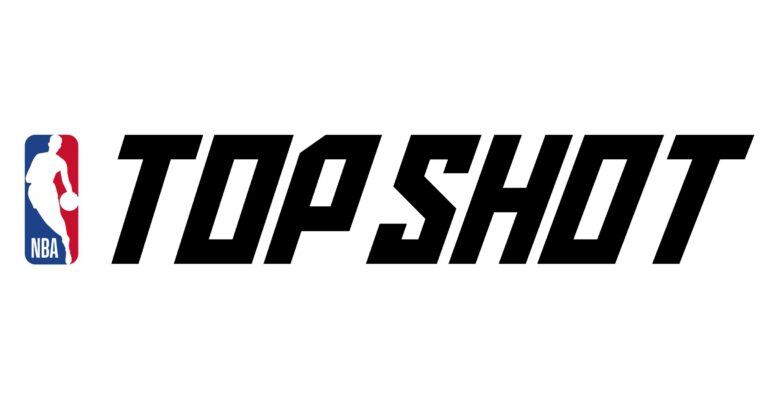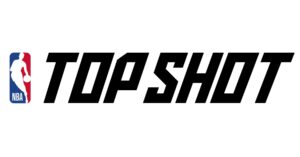 The NBA Top Shot is a set of digital trading cards that features several in-game video highlights of NBA stars. The platform operated on the Flow blockchain allows users to buy, sell, and subsequently trade their digital cards on its platform. The NBA Top Shot has been a remarkable success following record sales of its video highlight clips. Some NFT clips on the digital asset sold for as much as $200,000, with the NBA raking in cool profit from the sales.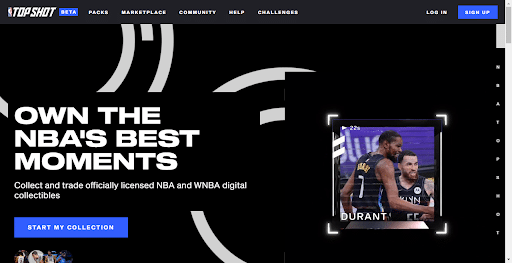 To buy from the platform, users can easily set up an account with their Google account and mobile number. Purchases are charged at 5.2632% for credit card transactions plus a $0.30 flat rate for each purchase. Sellers, on the other hand, are charged a flat 5%. Accepted payment methods remain credit/debit cards and cryptocurrencies.
6. Rarible – Best NFT Marketplace for Photography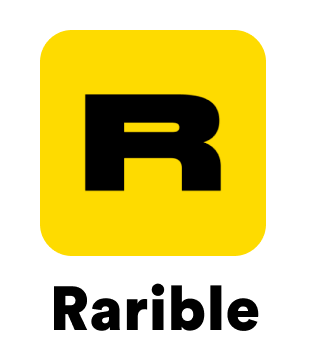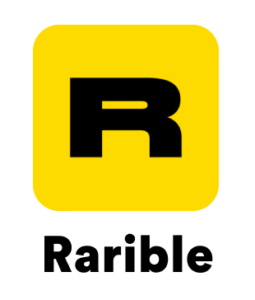 Although not as popular as OpenSea and Axie Marketplace, Rarible is still one of the best NFT marketplaces to get your preferred NFT collection. As a nod to the decentralised ethos, Rarible is community-owned, providing an even platform for creators to display their digital art and collectibles. Although media NFTs are also on offer, Rarible gravitates more towards art collectibles. Users are treated to a clean interface, and they also get to view the top-selling NFTs for the day so they can know the top-ranking creators in the space.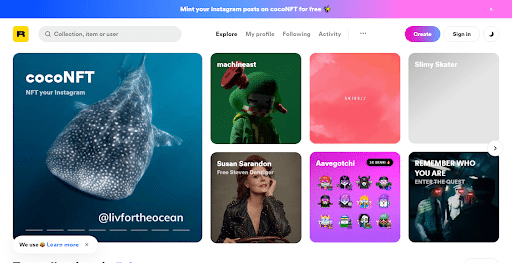 Like OpenSea, Rarible focuses on user-friendliness and allows creators to make more than one image from an NFT, thereby enabling them to make more money that way.
While OpenSea only allows cryptocurrencies, you can pay for an NFT with fiat through your debit/credit card or a bank transfer. Supported digital wallets are the ubiquitous MetaMask, Coinbase, MyEtherWallet, and WalletConnect. Rarible has a digital token called RARI, and creators and buyers are rewarded with the fungible asset when they use the platform.
7. Mintable – Best NFT Marketplace Crypto For Governance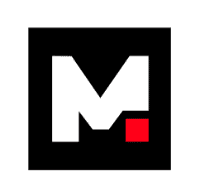 Another Ethereum-based NFT marketplace, Mintable, is popularly backed by Shark Tank investor Mark Cuban. It was founded in 2018 and allows users to mint, buy and sell NFTs ranging from art, collectibles, videos, music, and game items. Like other top NFT marketplaces, Mintable focuses on being user-friendly and enables anyone to get started in minutes. The platform is a perfect launchpad for users looking to step into the NFT space for the first time.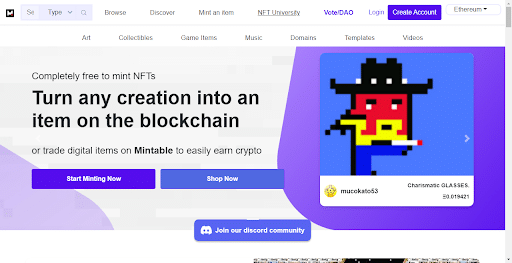 Meanwhile, Mintable operates on a three-tiered structure, including the normal items, gasless and printable. To buy the 'normal items' on Mintable, you will need to pay 2.5% fees, while gasless and printable attract 5 and 10%, respectively. However, there are no seller fees. Mintable also offers a premium version for users where they can access custom stores and advertising packages. It also runs a community-focused NFT decentralised autonomous organisation (NFT DAO), where users vote on platform proposals.
8. SuperRare – Top NFT Marketplace For Unique Digital Collectibles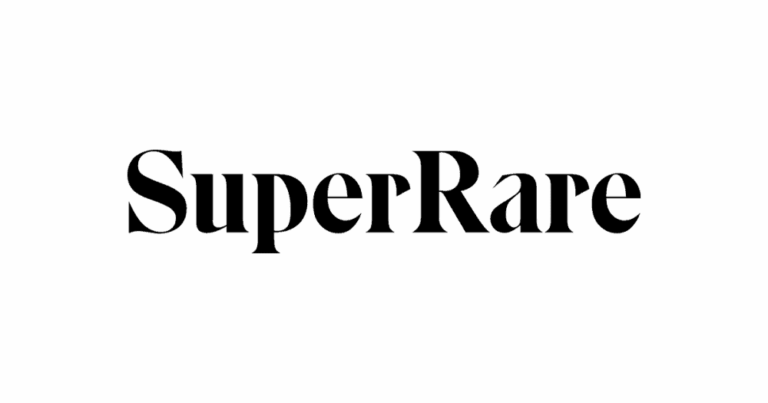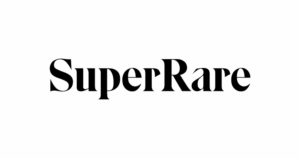 Sixth on the most traded NFT marketplace with $152.2 million market sales is SuperRare. It is another best NFT marketplace to buy, sell, and mint NFTs. Self-billed 'Instagram Meets Christie's,' SuperRare is a top NFT marketplace known for its quality digital collectibles. Artists' works are reviewed by the SuperRare team, who have the final say if a piece of art or collectible will feature on the website.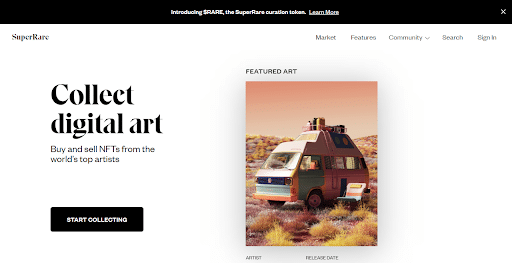 In terms of fees, SuperRare charges a 15% commission for listing on their platform. However, the platform offers a 10% royalty which is pretty high for an NFT marketplace. The SuperRare team also says that this passive income will last forever. Much like Rarible, SuperRare owns a digital token called $RARE meant to participate in proposals for listing on the platform's decentralised autonomous organisation (DAO). It supports MetaMask and Formatic to connect to the platform.
9. Nifty Gateway – Exclusive NFT Marketplace for Content Creators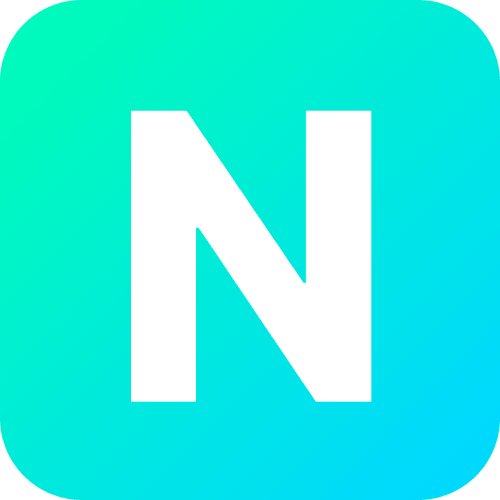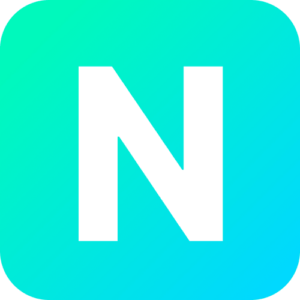 One of the early entrants into the NFT frenzy, Nifty Gateway, is a top NFT marketplace known for its exclusive music and art collectibles. The Winklevoss Twins-owned crypto exchange Gemini backs the marketplace.
As an early NFT marketplace, Nifty Gateway has attracted top minds in the booming sub-sector, with Beeple's CrossRoads selling for $6.6 million on its platform. Aside from this, popular pop culture musical artists like The Weeknd, Grimes, Lil Yachty have also launched NFT drops on Nifty Gateway.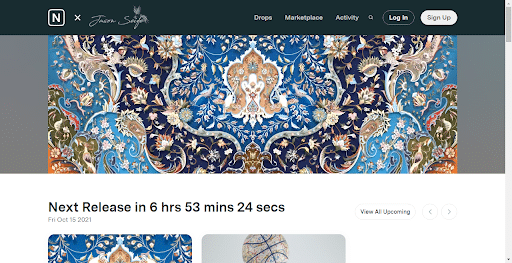 Although focused on the broader NFT niche, Nifty Gateway is laser-focused on music, and NFTs are made in drops. In addition, Nifty Gateway also operates a separate marketplace for up-and-coming digital creators and artists.
Closely tied to the Gemini exchange, users can easily top up their accounts similar to what's applicable on the Gemini exchange. Nifty Gateway supports bank wire transfers, crypto purchases, and credit/debit cards. It also supports royalty payments, and digital artists can set up 50% of commission on their works in future sales.
10. Foundation – Best NFT Platform for For Artists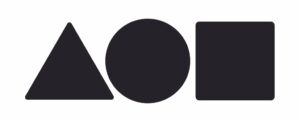 With over $91 million in trading volume, Foundation touts itself as a hub for digital creators and artists. Focused on exclusive digital art, Foundation presents a great platform for upcoming creators to show their work. Although not as popular as the other NFT marketplaces, Foundation has been host to several esteemed sales.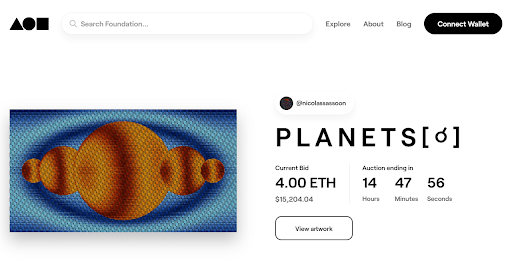 CIA Whistleblower Edward Snowden launched his NFT collection on the platform, and internet sensation and rainbow-robed meme Nyan Cat were also pitched on the protocol. Foundation charges a 15% commission for using its platform and supports payments with a credit card and PayPal accounts. Wallets supported on the platform are MetaMask and WalletConnect.
What is an NFT Marketplace?
An NFT marketplace is a place where users buy, sell, and mint virtual assets. Operating more like the traditional auctioning system, buyers can either bid for their chosen NFT or buy at a fixed price.
Due to their virtual feature, NFTs are generally regulated by smart contracts that immutably store their digital ownership into the blockchain. The marketplace serves as a hub where digital creators display their wares. Given the broad use of NFTs, some platforms are more specific in their offerings, for instance, the NBA Top Shot, which only caters for US basketball. However, others are more encompassing and offer various digital works.
How do NFT Marketplaces Work?
NFT marketplaces operate similar to the traditional art auction system. To invest in NFT, you will need to:
Own a crypto wallet.
Create an account on the NFT marketplace you wish to buy from
Fund your account with a supported payment option
When these three steps are complete, you can get started.
Connect to an NFT Marketplace
To connect to an NFT marketplace, you will need to set a few things in order. We highlight the necessary steps to get started below:
Did you know most NFTs can be Bought with ETH?
ETH is the de facto currency for trading NFTs, and you will need to buy these digital collectibles. To buy Ethereum, you can use any broker or a crypto exchange. Once your account has been funded, transfer the requisite amount to your MetaMask wallet or other supported wallets.
It's also worth noting that if you're homing in on a particular NFT, it's a good idea to purchase slightly more ETH tokens to cater for potential network fees. The transaction costs can fluctuate depending on market volatility and blockchain activity.
Connect your Wallet to your preferred NFT Marketplace
The next step is to connect your MetaMask wallet or other supported cryptocurrency wallets to the NFT Marketplace. This often takes a few seconds to complete. However, we recommend learning about the platform's fees before using it. It's usually recommended that you start with a platform with a reasonable fee structure and multiple payment methods. You should look out for royalties to generate passive income from your work if you are a creator. Once you have connected your digital wallet, you can start buying, minting and selling.
How to Buy NFTs on a Marketplace
NFTs are some of the top-selling digital assets in the crypto market, and this has seen several NFT-facing networks becoming hot assets. Some of the popular ones are Ethereum and Tezos. Some investors also buy Decentraland, Enjin Coin, and others.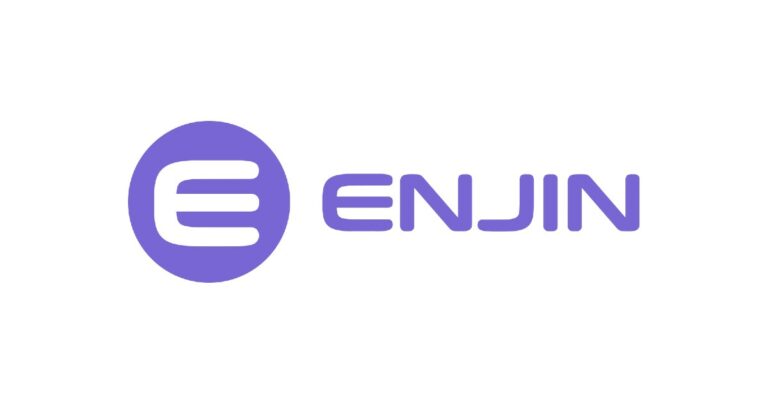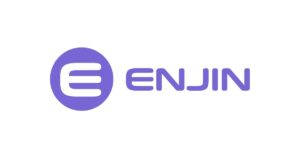 You need to buy one of these cryptocurrencies before you can proceed to snap up an NFT. These coins control as much as 50% of the altcoin sub-sector, and more investors are looking to buy them for the long haul.
Step 1: Buy Ethereum or Enjin
Purchase your NFT-facing tokens like Ethereum or Enjin on any crypto exchange or crypto platform. Once you purchase your Enjin coins, you can then transfer them to your MetaMask wallet.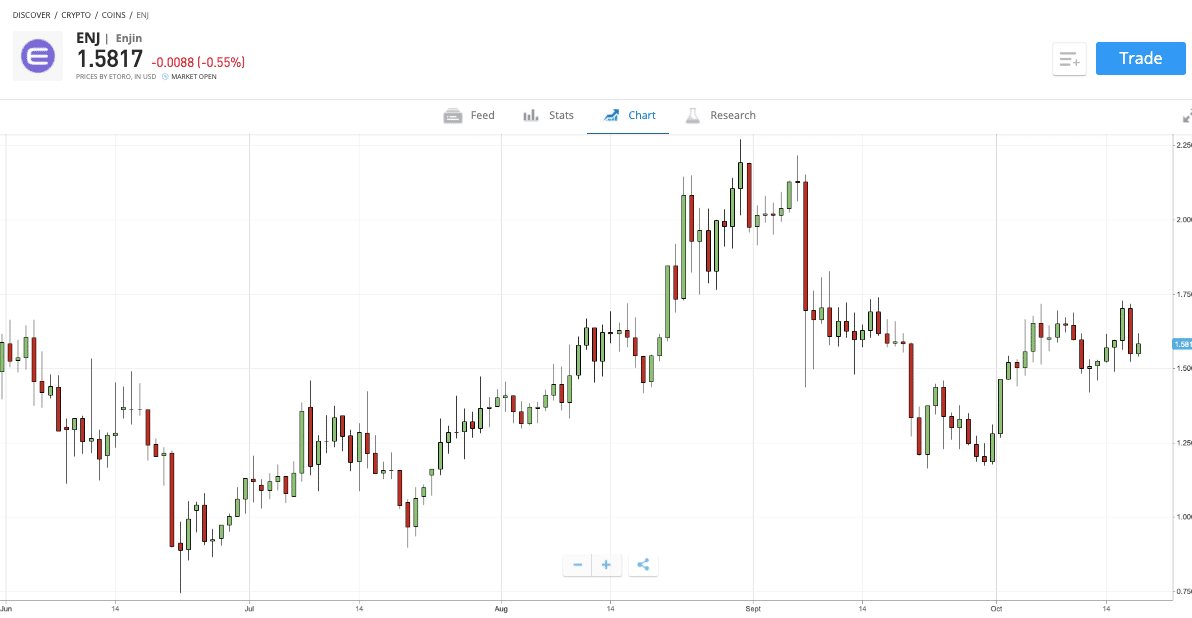 There are numerous wallets out there, from the best Bitcoin wallets to MEW wallets.
Step 2: Choose a Marketplace
Now that you have purchased your ETH or ENJ coin, it is time to buy your NFT marketplace. Choosing an NFT marketplace can be daunting, given the rising number of platforms.
However, popular choices like OpenSea, NBA Top Shot, Rarible and several others have remained constant. Despite this, we recommend putting a few considerations first before making your final decision.
Your preferred NFT marketplace should have a reasonable buyer or seller fees or commission, offer multiple payment methods, support popular digital wallets, and, most importantly, offer the NFTs you are looking for. If you are a digital creator, you can also consider working with a marketplace with royalty offerings,
Step 3: Sign Up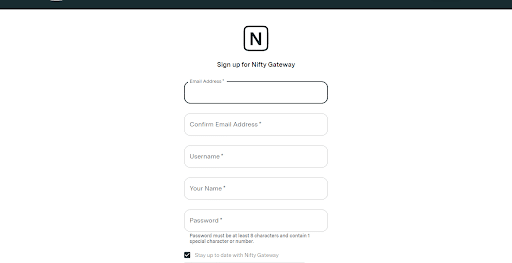 Once you have made your choice, you can complete your registration. Most NFT marketplaces offer a fast and seamless signup process. Using Nifty Gateway as a case study, all you need to do is provide your email address, password, username, and name to get started.
Step 4: Purchase your NFT
Once you register and connect your MetaMask wallet, you can now browse through the different categories on offer. You will be able to either bid for an NFT (auction) or buy one for a fixed price, and this will see you pay for the total sum.
To do this, you will have to select among one of the supported payment methods on the platform. This varies according to the NFT marketplace you are using. Also, the required fees must be factored in. Once you are done, your purchased NFT will be immediately deposited into your NFT collections on the platform.
Frequently Asked Questions on NFTs
What is an NFT marketplace?
What are some NFT marketplaces?
What is the best NFT marketplace?
Are NFTs personal property?