Cobalt is a crucial material in producing batteries for use in electronic devices and electric cars. The high-tech sector consumes a lot of cobalt-infused batteries. 50% of all cobalt made is used in the production of battery chemicals.
Cobalt Investment Platforms
There are two ways some traders invest in cobalt; cobalt futures and cobalt stocks. Cobalt futures are found on the London Metal Exchange (LME) for any interested investor.
These futures became available in early 2010 and are generally listed in US dollars per tonne. Futures contracts have a period of 15 months and are generally used by miners, battery suppliers, automakers, and merchant traders to hedge against price volatility.
Retail investors can also use futures contracts to gain exposure to cobalt market opportunities.
1. Capital.com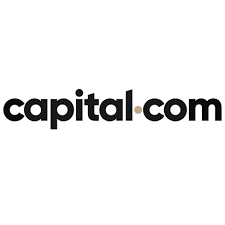 Capital.com can be used to trade Cobalt CFDs. It is easy to install and use this platform. Capital.com may not offer as many features as some of the other trading platforms, but it also does not have an excessive number of extraneous features that obstruct your trade. This is crucial since it allows you to swiftly enter, exit, and manage trades when utilizing the Capital.com platform.
This means that Capital.com is suitable for both traders who are suited to more active trading techniques as well as beginners seeking for a beginner platform to get started on. Scalpers are included here. With scalpers, you can swiftly enter and exit the markets, so having a platform that can meet all of your demands is essential. If this describes you, you should think about Capital.com.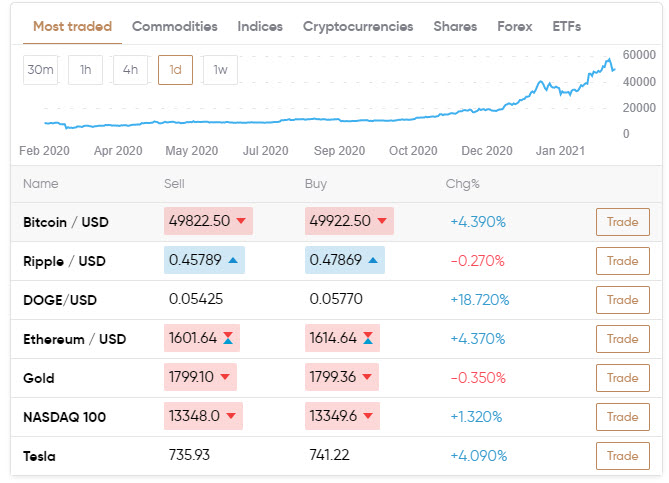 Capital.com's comprehensive trading and education tools are one of its standout features.
You may discover a wide variety of trading tips, informative videos, and even an app called InvestMate that is intended to assist you with your trading on their website.
Another important factor that attracts novice and new traders to Capital.com is that there is no minimum deposit requirement. These elements make them an appealing option, as does the fact that you may deposit and withdraw money fast using a variety of methods.
83.45% of retail investor accounts lose money when trading CFDs with this provider. You should consider whether you can afford to take the high risk of losing your money.
2. eToro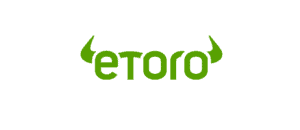 eToro is an investment platform with social trading tools. Its CopyTrade capabilities make it a popular UK brokerage firm for cobalt investments. It is widely used by an array of investors, numbering up to 20 million around the world.
Regulated by the FCA, CySEC, FinCEN, and ASIC, eToro offers exposure to over 3000 shares from 17 different stock exchanges tradable by investors.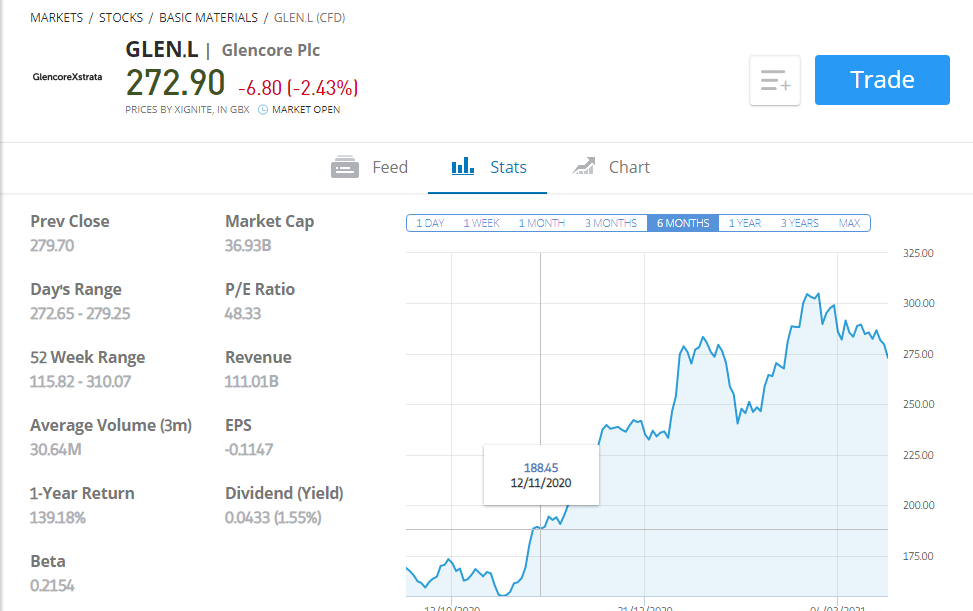 Sponsored ad. Your capital is at risk.
eToro also offers CopyPortfolios allowing you to invest in a basket of investments of different assets based in a particular sector or market. You can invest in sectors like precious metals and energy, cloud tech stocks, drone technology, and a host of others.
Sponsored ad. Your capital is at risk.
Research Cobalt Investment
After you must have chosen the most popular cobalt investment platform you are willing to work with, the next step is to research some ways to invest in cobalt. Going into the cobalt market is not something that will give you instant gratification.
Ways to Invest in Cobalt
There are two major ways you can invest in cobalt. One is by investing in cobalt futures contracts on offer on the London Metal Exchange's trading floor (LME), and the second is by purchasing shares of cobalt-producing companies.
Cobalt Futures
You can gain exposure to cobalt through a futures contract. The London Metal Exchange is the sole custodian of cobalt futures.
The exchange regulated by the Financial Conduct Authority (FCA) of the UK allows high-value investors and mining companies to hedge or speculate on metals like cobalt without losing their capital. Businesses like battery suppliers, mining firms, EV companies, and large merchant traders are found here.
LME contracts in cash and duration- you can buy a futures contract for a 3-month holding period, and it rises to 15 months. Even though LME offers cobalt exposure, it is ideal for large-volume traders who have deep pockets and not for small-scale investors.
Cobalt Stocks
You can also gain exposure to the metal element by owning shares of copper and nickel companies actively exploring cobalt.
Cobalt prices have been volatile at the most. In the first half of 2018, cobalt value rallied to hit a peak of $44 per pound before slumping to $25 in the second half of 2018. In 2019, it continued its fall ending the year at $14.50. But despite what many may describe as a dismal investment, industry experts expect the metal elements to pick up.
According to metal analyst firm CRUGroup, there will be a small surplus in cobalt over the next few years, before it drops. Thereafter, increase demand from electric vehicle manufacturers would lead to an increase in the value of cobalt.
The predictions are already coming to fruition as 2020 has seen the upsurge of EV companies launching competitive and low-cost electric vehicles, it's the same with lithium stocks UK. Presently cobalt stands at $24.675 per pound, showing growing value.
Cobalt Exchange-Traded Funds (ETFs)
Another option available for investing in cobalt is through ETFs. ETFs are portfolios of securities that are traded publicly, and the value of the portfolio or asset is relative to the value of the traded ETF.
Cobalt ETFs are a way to gain indirect exposure to the asset class without unnecessary exposure to too much risk, especially if the ETF is part of a larger diversified investment.
Let's examine some cobalt ETFs available:
Amplify Advanced Battery Metals and Materials ETF (NYSE: BATT)
BATT is managed by professional traders looking to provide investors with exposure to the entire battery processing materials, including nickel, graphite, lithium, manganese, and cobalt.
BATT ETF invests in publicly-listed companies interfacing with these metals and investing in companies that research the materials.
Some of its investments are tied to Lithium Americas Corp, Sumitomo Metal MNG, Umicore China, Glencore, and a host of others. The ETF has a majority of its stake in lithium at 30%, nickel with 30%, cobalt totalling 26%, and other metals making up the summation.