Best NFT Wallet For 2023 – Top Wallets Reviewed
Fact Checked
Everything you read on our site is provided by expert writers who have many years of experience in the financial markets and have written for other top financial publications. Every piece of information here is fact-checked.
Disclosure
Please note that we are not authorised to provide any investment advice. The information on this page should be construed for information purposes only. We may earn commissions from the products mentioned on this site.
NFTs and the Metaverse are an evolving trend. The technology marks the transition of cryptocurrencies into digital arts. As a result, the untapped potential of these digital assets has been a hot topic in the industry.
If you want to join the trend and invest in NFTs, you will need to have an NFT wallet. Here, we reveal the best NFT wallet to consider in 2023 so that you can start investing today!
Best NFT Wallet UK List
MetaMask – Best NFT wallet

with reliable safety and smooth UI

Trust Wallet – Best wallet for NFT
XDEFI Wallet – Brand new wallet for 2023
Crypto.com DeFi wallet – Unique NFT wallet
Binance Chain Wallet – Self-custodial NFT wallet
Your capital is at risk.  
Best NFT Wallets Reviewed
MetaMask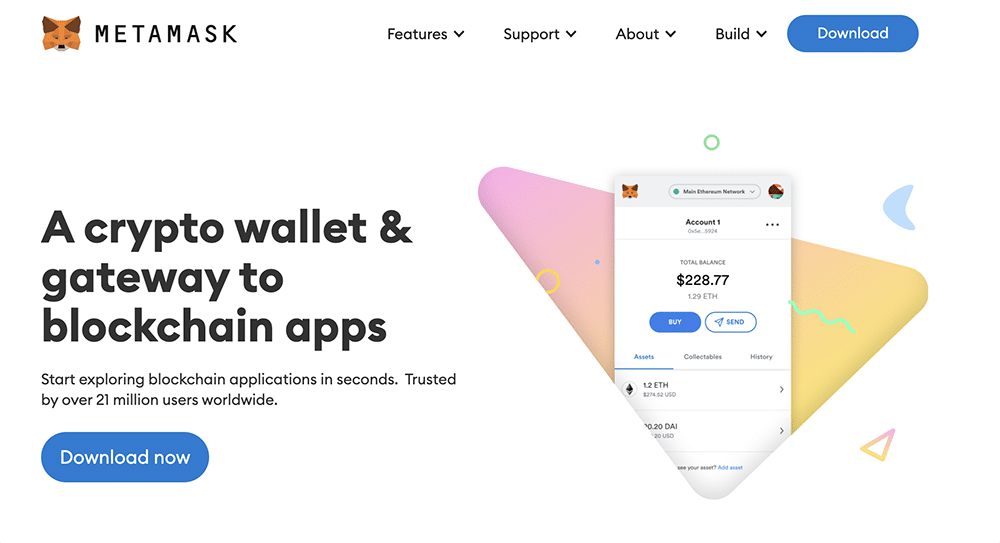 Launched in 2016, MetaMask is popular for its simple, clean UI. The non-custodial nature of this wallet has allowed MetaMask to generate over 21 million monthly users, making it one of the best NFT wallets you can currently use in the UK. 
One of the core features of this platform is that it allows users to send and receive tokens and NFTs anonymously in a secure setting. In addition, MetaMask is also among the most versatile NFT wallets, supporting over 450,000 ERC-20 tokens and NFTs from OpenSea. 
Users of MetaMask can access crypto wallets in the form of web, desktop, and smartphone applications available across both Android and iOS. In addition, the wallet also provides seamless access to multiple web3 sites and NFT marketplaces over a few clicks. 
What's more? Metamask allows users to set up multiple addresses to hold NFTs on a different address than your crypto tokens. Or you can also set up individual addresses for every NFT purchase. 
Another seamless feature of MetaMask allows you to swap currencies to buy NFT via the built-in swap feature. You can also limit your spending on gas fees (though it has equal chances of a failed transaction). In addition, MetaMask also supports the use of different Blockchain for alternative platforms.
Overall, the no gas fees and stringent security features make MetaMask one of the best NFT apps in the UK. 
Wallet Name

MetaMask

Wallet Type

Self-Custody

Blockchain

Ethereum

Fees

No Fees

Pros

Accessible across mobile, browser, or tablet

Seamless integration to hardware wallets.

Supports ETH NFTs

21 million monthly user

Cons

Can't display NFT collections
Your capital is at risk.  
Trust Wallet
Next on our list of the best wallets for NFT is Trust Wallet. This decentralized, open-source platform hosts over 5 million active users and comes with some of the most compelling features that simplify the process of trading or storing your NFTs. 
Touted as one of the best NFT wallets for beginners, Trust Wallet comes with a sleek, easy-to-navigate UI that adds to a seamless trading experience. Moreover, users signing up for this wallet will access over 1,60,000 crypto assets, including a curated list of decentralised apps. 
The platform's dedicated NFT section gives you single-click access to NFT marketplaces like OpenSea, and Axie Infinity, among others. However, it should be noted that the Trust Wallet doesn't facilitate transfers. 
Currently, Trust Wallet leverages its technological performance from Binance (post its purchase in 2018) and charges users no initial or subscription fees. In terms of user safety, the wallet ensures regular audits to safeguard it from cyber-attacks.
Other exclusive features of the Trust Wallet revolve around its built-in exchange, allowing users to swap tokens for their NFTs. You'll also find the detailed NFT gallery over the platform upon signing up. 
The flexible rate options, seamless UI, and stringent security measures make Trust Wallet one of the best NFT app-integrated platforms. 
Wallet Name

Trust Wallet

Wallet Type

Self-Custody

Blockchain

Ethereum + BSC (Binance Smart Chain)

Fees

No Fees

Pros

Dedicated sections for storing and viewing NFT collections.

Supports BSC and ETH NFTs

Audited for safety at regular intervals. 

Options to stake crypto.

Cons

Security can be compromised
NFTs are a highly volatile, unregulated investment product. 
XDEFI Wallet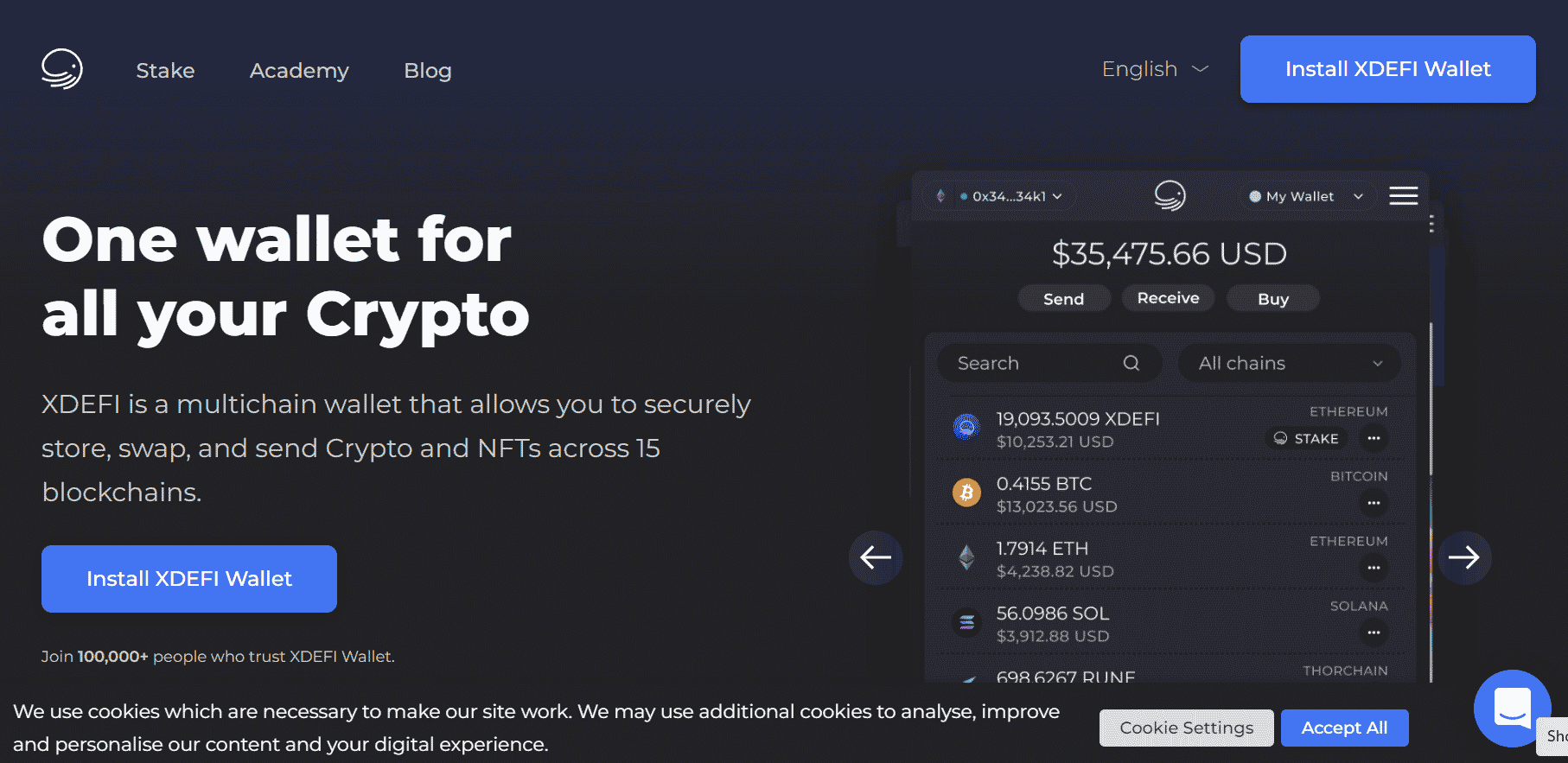 XDEFI is a new wallet that has recently been introduced to the DeFi space. The wallet is popular due to its multi-chain offerings which allow users to store NFTs from 5 different blockchains in one place. Amongst the five blockchains are Ethereum, Avalanche, BNB Smart Chain, Polygon and Terra.
Users of XDEFI Wallet can store, exchange, and trade more than 9,000 coins over multiple blockchains in addition to NFT functionality. With its in-wallet cross-chain swaps, powered by THORChain and other top bridges, it really shines.
Since all blockchains are locally installed in the wallet, there is no need to fiddle with RPC scripts, making XDEFI Wallet perfect for new NFT collectors.
Multi-chain functionality is ideal for collectors who want to diversify their portfolio and invest into different networks. With XDEFI, you will only need one wallet to do this! In the future, the wallet will add 6 more blockchain networks including Solana and NEAR.
Wallet Name

XDEFI Wallet

Wallet Type

Multi-chain

Blockchain

Ethereum, Avalanche, BNB Smart Chain, Polygon and Terra.

Fees
Only fee related to blockchain network
Pros

Allows access to multiple different blockchain networks

Easy to use for beginners

Only charges blockchain transaction fees
One seed phase for all blockchain networks

Cons

Only available as chrome browser extension
NFTs are a highly volatile, unregulated investment product. 
Crypto.com DeFi Wallet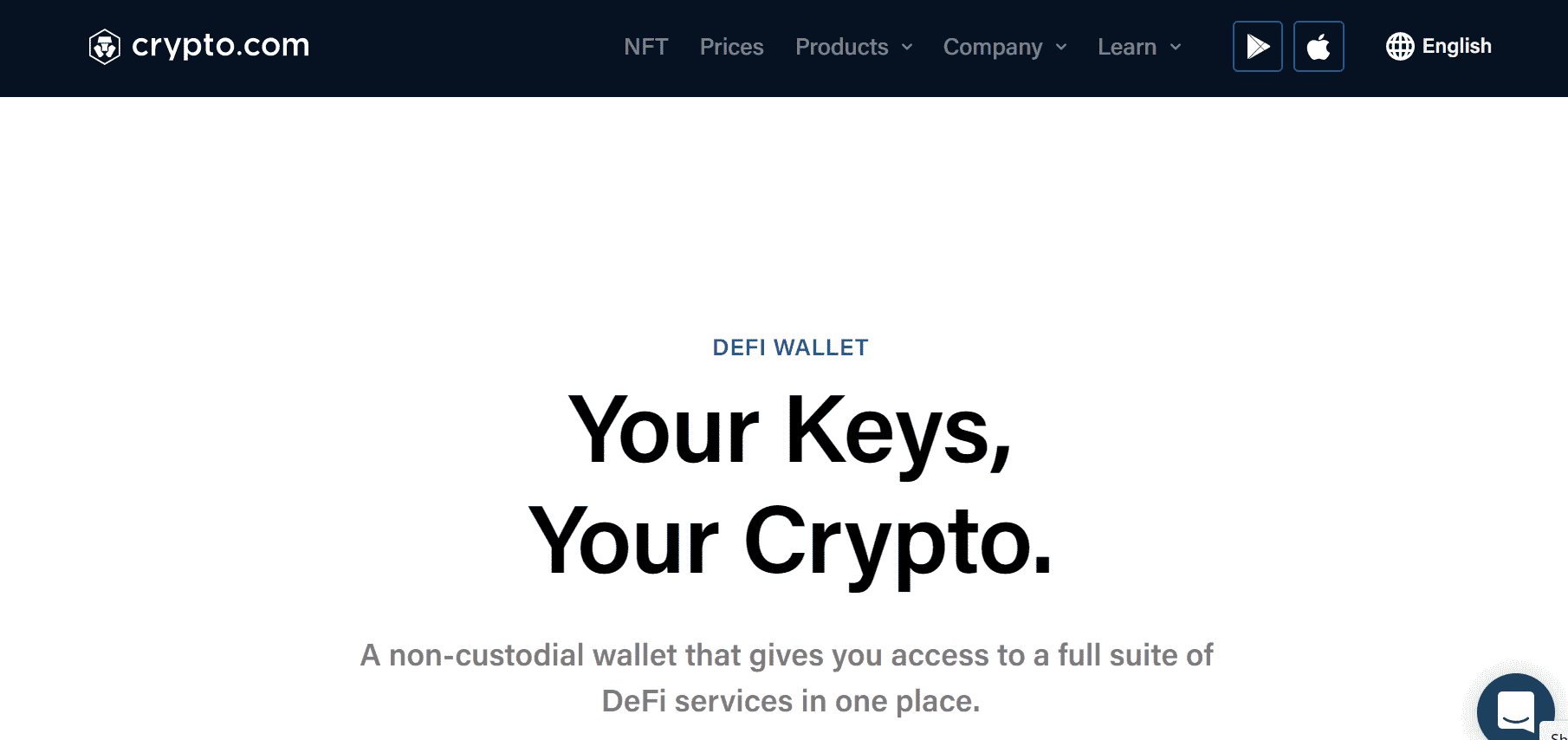 Crypto.com is a large crypto exchange that is tursted by millions of crypto investors to swap, buy and sell assets. The platform also offers an excellent crypto wallet which can be used to store crypto assets and NFTs.
The Crypto.com DeFi wallet is available for download from the Google Play or App Store and is non-custodial. It is simple to hold the cryptocurrency required to execute NFT trades and supports over 100 cryptocurrencies. It is completely free to use.
The Crypto.com wallet, which now has a section just for NFTs, is one of the best wallets for NFTs. Your featured NFTs are displayed at the top of the NFTs section, which is meant to look like a "gallery," with the remaining NFTs being presented below in separate collections. In addition to Ethereum-based NFTs, users can store Crypto.org chain NFTs in the wallet; support for Cronos chain NFTs is also under development.
The Crypto.com wallet offers a specific wallet address that facilitates NFT transfers, making receiving NFTs straightforward as well. Additionally, you may quickly send NFTs to others, and Crypto.com even enables you to publish your NFT on social media by generating a special graphic template. Users can also eanr interest from the wallet by 'locking' up their NFTs for a period of time.
Wallet Name

Crypto.com DeFi wallet

Wallet type

Non-custodial wallet

Blockchain

Ethereum and Crypto.org chain

Fees
No fees
Pros

Free to use

Offers crypto staking for competitive interest

Easy to use mobile app
Social media compatibility

Cons

Only supports two blockchains
NFTs are a highly volatile, unregulated investment product
Binance Chain Wallet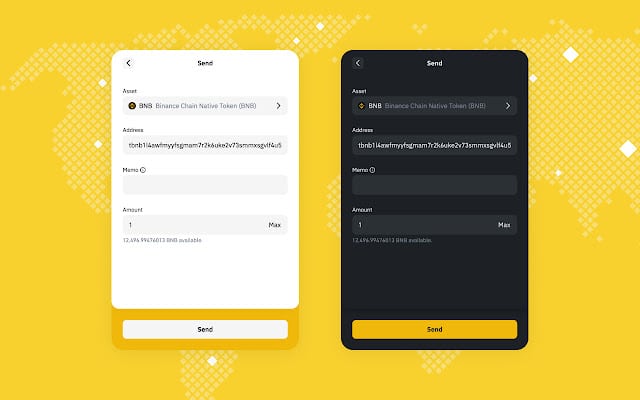 The Binance Chain Wallet is the native wallet of the Binance exchange- a popular crypto exchange that is used by investors globally. The wallet operates on the Binance Smart Chain and is also able to access NFTs on the Ethereum chain.
Tokens can be easily transferred from the Binance exchange to the wallet's UI thanks to the wallet's very straightforward design. NFTs are also supported by the wallet, allowing owners to transfer their digital assets with ease from the Binance NFT Marketplace to the Binance Chain Wallet.
Crypto holders who already use the Binance exchange will be able to access the wallet with their account details. Otherwise, the registration process for the Binance Chain Wallet is very simple and completely free. In fact, the platform charges no fees for using the DeFi wallet.
The wallet is browser-based, which means that you will need to download an extension on your PC to access it. It is also important to note that this is a custodial wallet. This means that the platform, Binance, will beable to access your account in order to recover funds.
Wallet Name

Binance Chain Wallet

Wallet type

Custodial wallet

Blockchain

Binance Chain, Binance Smart Chain and Ethereum

Fees
No fees
Pros

Free to use

Compatible with Binance exchange

Easy registration process
Excellent user support

Cons

Only available as a browser extension
NFTs are a highly volatile, unregulated investment product
How To Use MetaMask To Buy Tamadoge
Now that you have an idea of the best NFT wallets, we're sure you'd want to move to the next step (purchasing a token). But before you do, let's understand the different steps involved in the process. 
So to help you better, here's a step-by-step guide for purchasing one of the potential tokens (TAMA) from the MetaMask wallet. 
Let's check it out in the following sections.  
Step 1: Download the MetaMask browser extension or app

Opening a crypto wallet account is the first step for initiating any token purchase. Besides, considering that you're a beginner, we understand how challenging it can be to choose one among the many 'best crypto wallets' in the market.
So we suggest going with the MetaMask wallet to save you from the hassle. This easy-to-use platform has a clean, engaging UI to enhance the beginner's trading experience. 
To get started, visit their website at www.metamask.com and download the application or browser application. 
Step 2: Create your MetaMask Wallet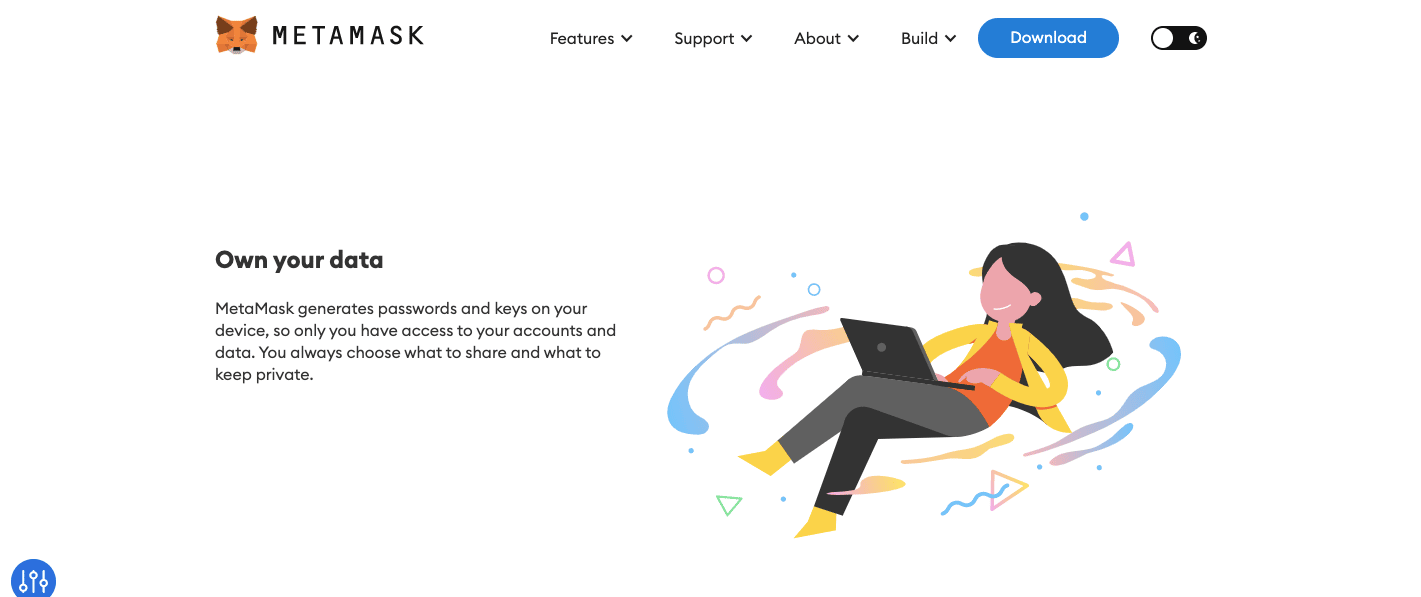 Once you have access to the extension or application, it's time to create your MetaMask wallet. To get started, you must log in to the platform and create a strong password for your wallet. 
Upon creating a strong password, click 'Next' and agree to the terms and conditions to receive your public wallet address link. 
Step 3: Store private keys in a safe place
In the third step, you need to store your wallet's private keys in a safe place. This process results from the initial steps, where after agreeing to the terms and conditions, MetaMask reveals a 12-word seed phrase. 
Since this phrase plays a crucial role in recovering your MetaMask wallet account in case of an accident, we suggest you store it safely. You could also store it in multiple formats (a written piece of paper, Google vault, or a hardware wallet, among others). 
Step 4: Deposit ETH into MetaMask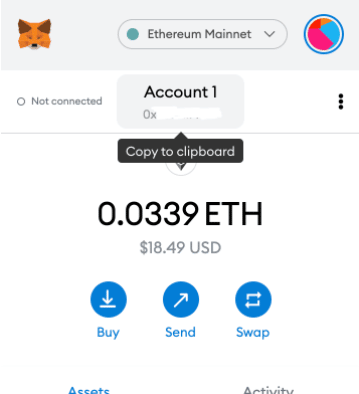 Now that you're all set with your MetaMask wallet, it's time to add some ETH to your wallet. To do the same, you first need to add funds to your wallet by clicking on the 'view account' section. 
Upon clicking, go under the 'buy on Coinbase' and put the total number of tokens you want to swap with the corresponding fiat currency. Once done, you need to finalise the payment, and the tokens will be highlighted in your account in no time. 
Step 5: Connect MetaMask to Tamadoge presale
The fifth step of the purchase process requires you to visit the Tamadoge presale on their website. Once there, you must register yourself for the ongoing presale and connect your MetaMask wallet with the webpage.
Step 6: Swap ETH for TAMA
In the final step, you need to swap your ETH for a similar value of the TAMA token. Once done, your MetaMask will highlight revised balances in TAMA.  
Your capital is at risk.  
[/su_note]
What To Look For In An NFT Wallet
Given the numerous features introduced with new NFT wallets today, you'll be confused about the right option to settle with. Therefore, to help you better, here are some core features to help you decide ideal option.
Security Features
The crypto industry has remained infamous for compromising security. Even though the transactions involve applying one of the most modern technologies, hackers and cryptojackers have found their way around accessing funds from some of the most prominent and secure exchanges. As a result, the crypto industry has experienced losses worth $6 trillion over the years.
So when looking for the best NFT wallet to store your digital art collection, you must think of the security perspective of the platform. Therefore, before signing up, ensure that the hot wallet provider has activated security mechanisms like 2FA (Two-Factor Authentication) and biometrics to safeguard your assets. Moreover, you should also check out their cold storage policies. 
Asset Availability
The available digital assets are another striking feature you must look for in your best wallet for NFT. By now, we've understood that the digital arts are based on a specific Blockchain (mainly Ethereum); however, it isn't always that your desired NFT is available in ETH. 
So when collecting or investing in different NFTs, you must ensure that your NFT wallet has access to all the required crypto tokens you might need to purchase digital assets. Therefore, before you create your account with any of the listed NFT wallets, ensure that they offer almost all the prominent tokens that facilitate the purchase. 
Customer Support
Having real-time customer support is another significant factor you must consider in your NFT wallets. While professionals don't generally get trapped in a situation where they need to connect with customer services, things might be different when you're a beginner. 
Therefore, when curating your list of the best wallets for NFT, it's smart to look for ones that offer 24*7 customer support. Also, check whether they have a registered office, a calling number, or simply revert or email.  
Competitive Fees Structure
The total cost of a transaction is one of the most concerning factors for any trader or investor. Besides, trading over different wallets and exchanges attracts varying fees that tend to increase with the trading volume. For instance, if a platform charges 1 ETH for transacting 100 units of crypto, it'll charge you ten units of ETH for 1,000 units of the same token.
Therefore, fees are another factor you must look for in an NFT wallet. Remember, today; we have access to some of the most competitive fee structures (some wallets charge no fees, too); choose wisely. 
Availability Of A Mobile app
Let's face it, none of us likes to stay glued to the computer screen for trading actively (it's almost impossible too). Therefore, when looking for the best NFT wallet, ensure that you sign up for one with a mobile application. 
Having a mobile application for your selected wallet gives you the flexibility of investing or buying and selling NFTs in real-time. When considering your wallet options, check whether your wallet offers computer- or laptop-based applications.
Ease Of Use
The crypto industry and NFTs are new concepts. Things will already be challenging if you aren't a seasoned investor. However, your challenge will only multiply if you've signed up with an NFT wallet with a choppy user experience and confuses you with the overall trade process. 
So, another essential quality to look for in the best wallet for NFT is the availability of a UI (User-friendly Interface). Since understanding NFTs is already challenging for beginners, it is a wise move to look for wallets with a nice UI. This way, you'll be a better chance of having a seamless trade experience.
Suitable Methods For Payment & Withdrawal
Most NFT wallets are known to accept payments or disburse withdrawals in their preferred crypto tokens. However, being an investor, it becomes challenging to first receive your withdrawals in one token and swap for another. Besides, different wallets have different payment methods.
Some accept standard debit or credit cards, while others accept payments via wire transfers or wallets. So ensure you know the preferred payment and withdrawal methods over the NFT wallet.
Do I Need An NFT Wallet To Buy NFTs?
NFT wallets are necessary if you want to purchase, hold, or sell your digital art. Even though the best exchanges can help you purchase or sell digital art, you'll still need to set up a dedicated crypto wallet. 
NFT wallets have been specially created for this purpose and frequently incorporate cutting-edge security measures to protect your assets. Additionally, NFT wallets manage all of the intricate backend components, enabling consumers to access or transfer their NFTs without the need for complex technical knowledge.
Simply put, these wallets are specialised software designed to hold your NFT collections safely. But to hold your NFT collection, the chosen wallet must be compatible with the Blockchain on which your chosen NFT is built.
What Is The Best NFT Wallet?
When it comes to NFT wallets, every exchange considers itself the best. However, it is only after you've understood its features, tax structure, and user experience that you understand if it's right for you. 
In our opinion, MetaMask is the best NFT wallet present on our list. The wallet is among the leading platforms that store NFT and other digital assets without compromising security or costing you a fortune in maintenance fees. What's more? The platform is beginner-friendly and offers a connected ecosystem via its mobile and computer applications. 
However, every user is unique and might have specific requirements from a wallet. Therefore, we suggest you put some time into the research and get yourself the best NFT wallet.
Best NFT Wallet UK- Conclusion
This brings us to the end of our detailed overview of some of the best NFT wallets you could use in 2023. All the listed options are affordable and safe and bring you a reliable buying and selling experience.
However, the market is ever-changing, and we have something new daily. So we suggest you research the latest wallets and get a wallet matching your requirements. All the best!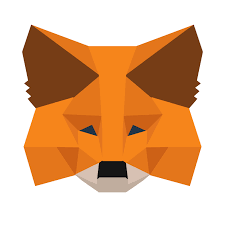 NFTs are a highly volatile and unregulated investment product. 
FAQs
What is the best wallet for NFTs?
Can I buy NFTs with an NFT wallet?
How to access my NFT wallet?
Is there a free NFT wallet app?