The dramatic price rise of Gamestop and AMC in early 2021 highlighted the power that retail investors can exert. These 'short squeezes' force short sellers to close out their positions – which adds large amounts of upwards pressure on price and momentum.
In this guide, we'll explore the popular Short Squeeze Stocks to invest in, discussing the reputable stocks in the market and showing you where you can invest in them.
Popular Short Squeeze Stocks List
If you're looking for popular short squeeze stocks, the list below presents some options in the market, with the following section examining each of these one by one.
Lemonade (LMND) 
Heron Therapeutics (HRTX) 
Tattooed Chef (TTCF) 
Cortexyme (CRTX) 
Workhorse Group (WKHS) 
Sundial Growers (SNDL) 
iRobot Corp (IRBT) 
Gogo Inc (GOGO) 
 Short Squeeze Stocks Reviewed
For those interested in stock trading UK, the sections below review some of the popular short squeeze stocks available in the market.
1. Lemonade (LMND) 
Lemonade operates within the scope of the insurance industry and provides cover for renters, homeowners, cars, pets, along with life insurance. The company has a strong foothold in the US and has customers in Germany and the Netherlands. At the time of writing, Lemonade has over 1 million clients – over 55% more than last year.


According to MarketWatch, Lemonade has a short interest of over 14.6m – which is over 38% of the float shorted. This is a very high ratio for a listed company and highlights how many investors have short positions in Lemonade. However, Lemonade does have strong prospects, primarily since the company relies heavily on AI. Right now, Lemonade's loss ratio on many of its products is relatively high.
Sponsored Ad. 68% of retail investor accounts lose money when trading CFDs with this provider.
2. Heron Therapeutics (HRTX) 
Heron Therapeutics is a biotechnology company that develops and markets treatments for patients suffering from pain or cancer. The company offers various treatments, ranging from extended-release injections to short-acting pharmacological agents. The company's shares are trading at around $9.89 at the time of writing, which is down drastically since the turn of the year.


Firstly, one of the company's products, called Zynrelef, received approval from the FDA to be used in various new cases. This is a massive boost for Heron Therapeutics, as this drug constitutes a significant driver of revenue. Furthermore, revenues are up, and losses are down slightly since last year. Finally, the impact of the COVID-19 pandemic has meant that fewer patients are being treated with cancer and less demand for Heron Therapeutics' products. As the threat of COVID-19 subsides, the focus should shift to these patients.
Sponsored Ad. 68% of retail investor accounts lose money when trading CFDs with this provider.
3. Tattooed Chef (TTCF) 
Another share with short squeeze potential is Tattooed Chef. Tattooed Chef is looking to capitalise on the demand for vegan products by supplying plant-based frozen food items to retailers across the US. The company's shares peaked at $27.78 in January 2021, although they have dropped over 43% since that point. Much of this drop can be attributed to supply chain issues, which have resulted in 33.80% of the company's shares being shorted by investors.


However, the company has experienced a revenue increase by over 43% in Q3 2021 compared to the previous year. Sales rose for both branded and private label products, although Tattooed Chef did still make a loss this quarter, equating to an EPS of -$0.10.
Sponsored Ad. 68% of retail investor accounts lose money when trading CFDs with this provider.
4. Cortexyme Inc (CRTX)
Cortexyme is a clinical-stage biopharmaceutical company that is in the process of developing treatments for various degenerative diseases, including Alzheimer's. At present, over 54% of shares are shorted due to poor results from a recent trial for one of the company's most promising drugs, which looked likely to be the first one that could bring in revenue for Cortexyme.


Cortexyme's executives plan to conduct another clinical trial with this drug, using a more targeted focus group. The hope is that results in this trial will be more promising, however, this is only speculatory. Cortexyme's has a market cap valued at $364m at the time of writing.
Sponsored Ad. 68% of retail investor accounts lose money when trading CFDs with this provider.
5. Workhorse Group (WKHS) 
Workhorse Group is a Cincinnati-based electric vehicle (EV) manufacturer that focuses on delivery and utility vehicles. Vehicles developed by the company include pickup trucks, vans, and even drones. The company's shares have had a rough time this year, as Workhorse had to recall the C1000 vans that it had delivered due to testing requirements. As this vehicle was the only one that could generate revenue for Workhorse, the recall has meant the company is producing no income.


Ultimately, this has translated to over 29% of shares being shorted at the time of writing. However, as noted by Forbes, the $1.2trn infrastructure bill launched by the Biden administration has pledged over $7bn to expand the network of EV chargers in the US – which may lead to increased demand for Workhorse vehicles. Furthermore, Workhorse has strong backing from Reddit, which helped the likes of Gamestop and AMC reach 'meme stock' status.
Sponsored Ad. 68% of retail investor accounts lose money when trading CFDs with this provider.
6. Sundial Growers (SNDL) 
If you're looking for popular cannabis stocks with short squeeze potential, then Sundial Growers makes the list. This Canada-based company grows and sells cannabis, although it also has an investment division for acquiring smaller companies. From the outside, things look rosy for Sundial Growers, as the price per gram of cannabis has increased by over 20% since last year.


However, the fact of the matter is that Sundial has over 29% of its float shorted at the time of writing. Much of this is because Sundial cannot sell its products in the US, severely limiting its target market. Notably, Sundial is purchasing a huge Canadian liquor chain, which will significantly increase the number of stores Sundial has.
Sponsored Ad. 68% of retail investor accounts lose money when trading CFDs with this provider.
7. iRobot Corp (IRBT) 
iRobot Corp is one of the short squeeze stocks that benefitted from the Reddit craze in early 2021, with shares increasing by over 150% in a matter of weeks. The company designs and manufactures consumer robots, such as vacuum cleaners, mops, and similar products. Furthermore, iRobot was in the process of developing a robotic lawnmower, although the project has been postponed since 2020. The lack of movement on this front is worrying, leading to 26.42% of shares being shorted at the time of writing.


According to Goldstein Research, the global autonomous floor cleaning robots market is expected to grow at a compound annual growth rate of 17% between now and 2030. Furthermore, iRobot had some impressive Q3 2021 results, generating a profit of $57.2m. This equates to an EPS figure of $2.09.
Sponsored Ad. 68% of retail investor accounts lose money when trading CFDs with this provider.
8. Gogo Inc (GOGO)
Rounding off our list of the popular short squeeze stocks is Gogo Inc. Gogo is an in-flight broadband provider which has reportedly seen over 2500 of its products installed on commercial aircraft and 6600 on business aircraft. As expected, Gogo's shares have been affected by the Coronavirus pandemic lockdowns, which has decreased demand for air travel.Over 36% of Gogo's float is currently shorted.


On the other hand, Q3 results were impressive, with revenue up 31% from last year. The number of aircraft that Gogo's products were installed on also increased, leading to a profit of $10.95m. 
Sponsored Ad. 68% of retail investor accounts lose money when trading CFDs with this provider.
What Are Short Squeeze Stocks?
If you're interested in equity trading UK, you'll likely have heard of short squeeze stocks. Put simply, these stocks are heavily shorted by institutional investors (such as hedge funds) yet experience upwards price momentum. As short sellers 'borrow' shares to sell them and then hope the price goes down so they can return them at a lower price, any upwards price movement is a bad thing.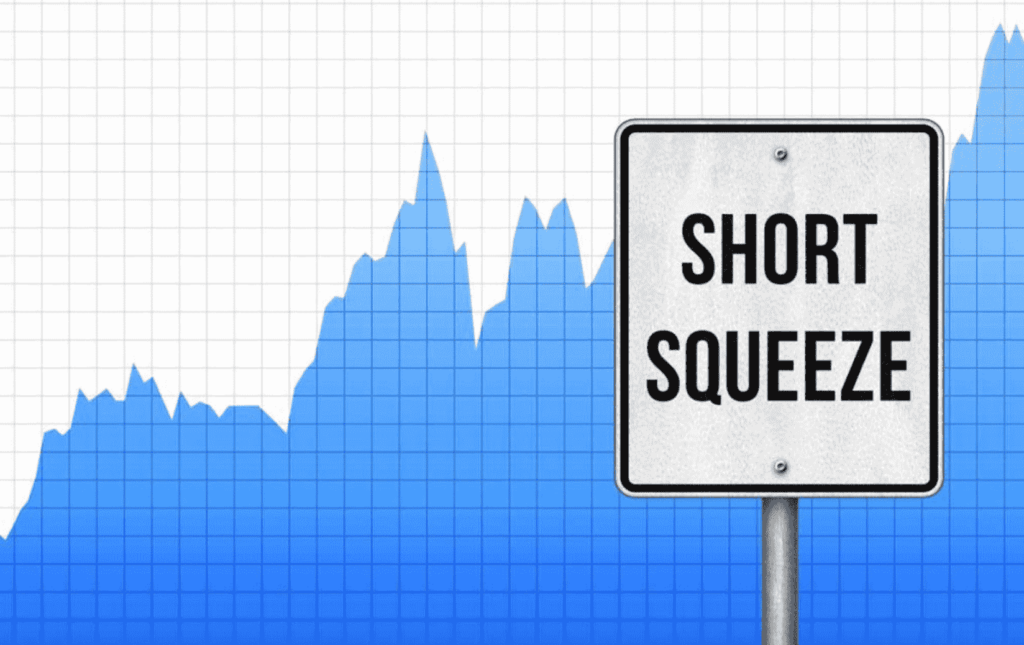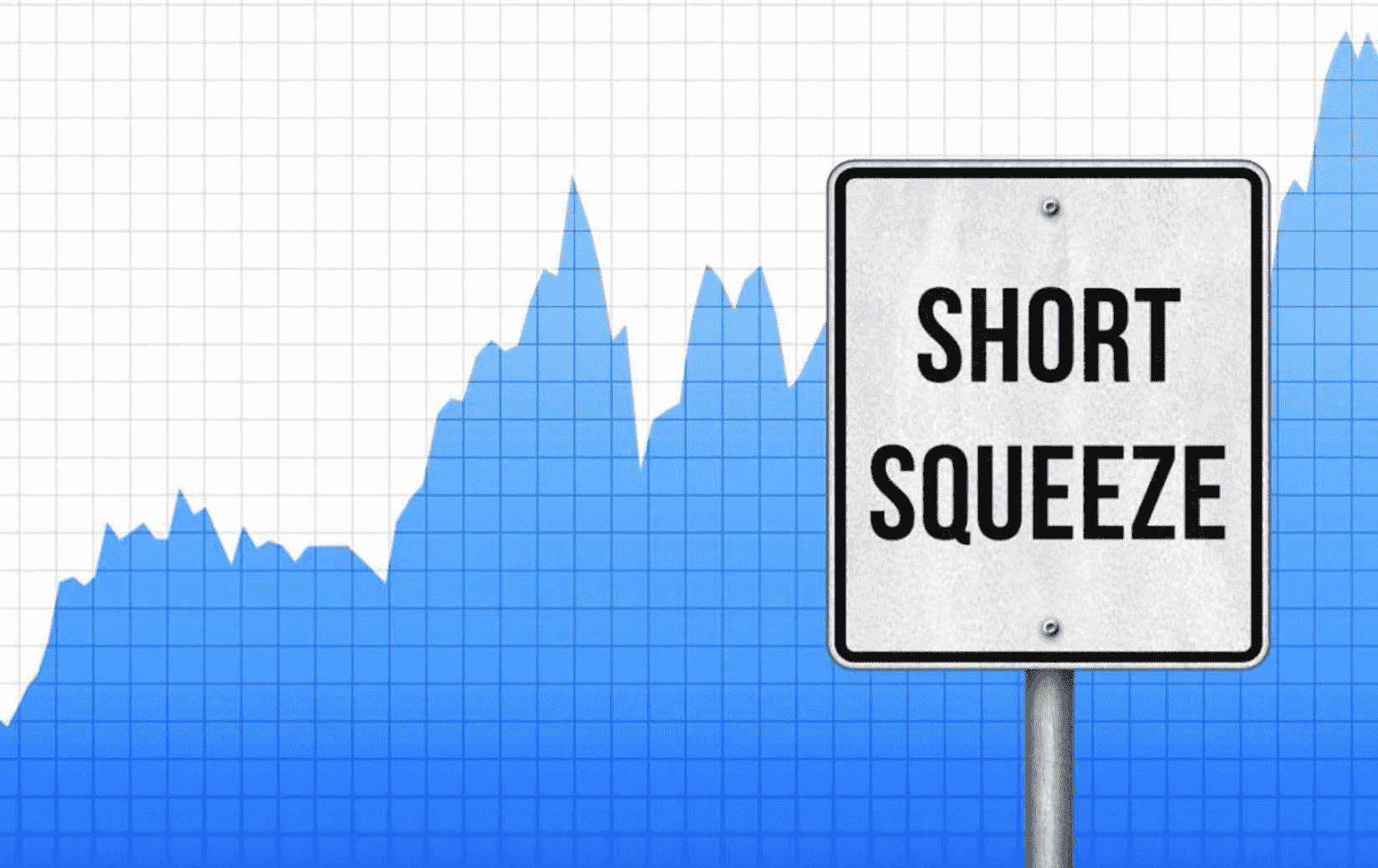 These short-sellers panic and purchase shares at a higher price to close out their short position and limit their losses. The act of buying shares then causes retail investors and other stock market participants to purchase shares – thereby increasing the price. This 'perfect storm' tends to cause a stock's price to grow rapidly, often by over 100% in a matter of days – much like we saw with GME and AMC Entertainment.
How do Short Squeeze Stocks Work?
Leading on from the previous section, let's dive a little deeper into the mechanics behind these stocks. When a stock experiences a short squeeze, the following things tend to happen:
A stock will have a relatively high number of investors with a short position in it
An unexpected increase in the stock price will occur – perhaps due to news or social media 'hype.'
The short sellers will panic and purchase shares to close out their position
Other people will see institutional investors buying shares and assume the stock will keep rising, so they also purchase shares.
All of this upwards momentum causes the share price to increase rapidly.
Ultimately, this upwards momentum cannot last forever, so the stock price will 'reset' at some point.
How to Find Short Squeeze Stocks
Now that you understand what short squeeze stocks are, let's discuss the process of choosing between them. Found below are three of the main factors to consider when researching stocks with high short interest:
One of the fundamental elements to factor in is the company's share price. Most of these stocks will have a low market cap and will be trading at a low price.
Short Interest
Understandably, the percentage of investors with a short position in the stock is also worth factoring in. The number of shares sold short compared to the total float amount is often referred to as the short interest ratio and highlights the sentiment of institutional investors. Anything above 20% is considered high, with some stocks having a short interest of 50% or more. The higher the interest, the more intense the short squeeze would be if it were to occur.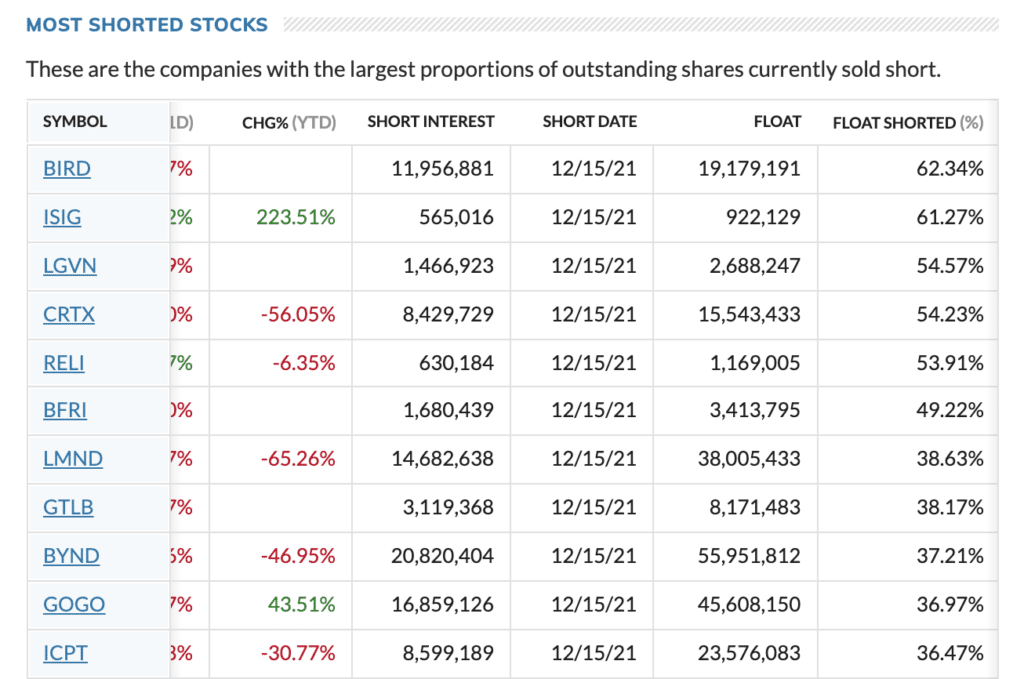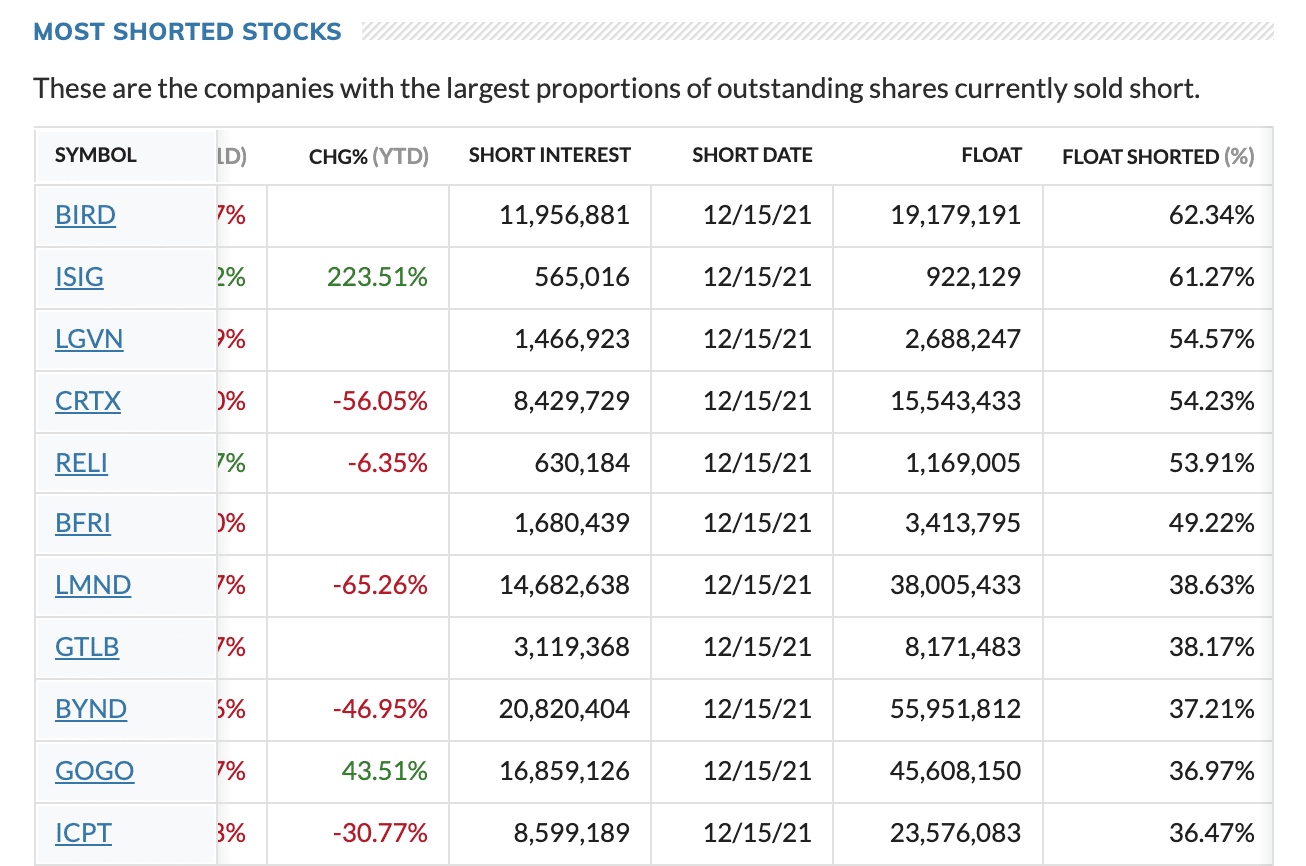 Finally, the stock's social media could affect the valuation of the company. Meme stocks like GME and AMC saw huge share price increases thanks to sites such as Reddit, as retail investors bought shares to force short sellers to close their positions. This highlighted the power of casual investors and forced many to take note.
All these factors may be worth looking into when analysing the various short squeeze stocks in the market.
Brokers that Offer Short Squeeze Stocks
If you're looking to purchase short squeeze stocks, you may need a suitable trading platform to make your investment. In the sections below, we review two stock brokerages that offer users the chance to invest in short squeeze stocks.
1. eToro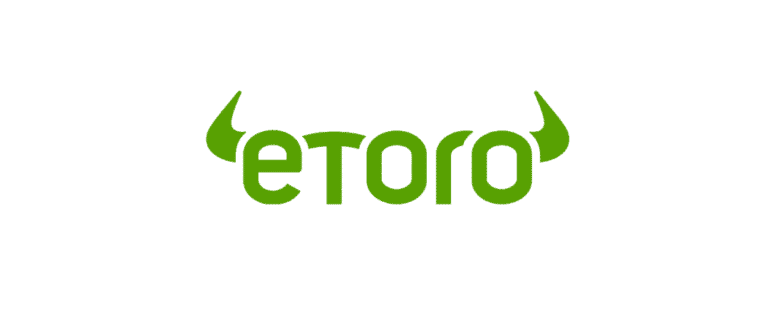 eToro is one of the largest online brokers in the world, with over 26 million users at the time of writing. Much of eToro's reputation is derived from the platform's safety, as it is regulated by the FCA, ASIC, and CySEC. What's more, as eToro is covered under the FSCS, traders are insured up to a total of £85,000 in the unlikely event that eToro goes bust.
When trading stocks, eToro allows users to invest with 0% commission. eToro also allows users to invest in real stocks or stock CFDs – with the latter allowing you to employ up to 1:5 leverage. In terms of product selection, eToro has around 2,500 stocks to trade on various stock exchanges, along with ETFs, commodities, currencies, and even cryptocurrency.


The minimum deposit at eToro is only $10 (£8), which can be made via credit/debit card, bank transfer, or various e-wallets. Deposits are free to make, although there is a 0.5% conversion fee if you deposit in a non-USD currency. Finally, eToro even offers a free demo account for all users, allowing you to practice trading with paper money before moving to the real thing.
| | | | | | |
| --- | --- | --- | --- | --- | --- |
| Stock Broker | Minimum Deposit | Fractional Shares? | Pricing System | Cost of Buying Stocks | Fees & Charges |
| eToro | $10 | Yes – $10 minimum | 0% commission on ALL real stocks, spreads for CFDs | Market spread is not included when buying real stocks | No Deposit fees, $5 withdrawal fee, $10 inactivity fee, no account management fees. |
Sponsored ad. 68% of retail investors lose money trading CFDs at this site
2. Capital.com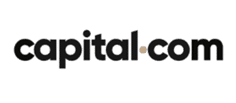 Founded in 2016,  Capital.com has grown exponentially over the last five years and is now regulated by the FCA, ASIC, CySEC, and the NBRB.
Like eToro, Capital.com offers 0% commission trading on a vast range of stock CFDs. The platform provides around 3600 stocks to trade, along with a wide array of currency pairs, stock indices, ETFs, and commodities. Capital.com has seven stock markets available for UK-based traders to invest in, with leverage of up to 1:5 for retail investors.


Capital.com charges no non-trading fees and offers a web, desktop, and mobile trading platform as well. The mobile app offers many features and AI-powered analysis. Finally, Capital.com has a massive library of educational, featuring videos, tutorials, and articles dedicated to improving the results of beginners.
Sponsored Ad.
83.45% of retail investor accounts lose money when trading CFDs with this provider. You should consider whether you can afford to take the high risk of losing your money.
How to Purchase Short Squeeze Stocks
If users are looking to invest in Short Squeeze stocks in the UK, you should look to choose a suitable broker that can provide you with low fees, multiple stock options and additional tools & features.
After choosing your suitable broker, here is how you can begin the investment process.
Step 1: Open Account
Head over to the homepage of your chosen broker and begin the account set-up process. You will be required to fill in your personal details – including your full name, email address and mobile number. Create a username and password for the platform to continue.
Step 2: Verification
Most reputable brokers in the UK are regulated by the FCA – which is why users may be required to verify their accounts. To do this, simply upload proof of ID (a copy of your driver's license or passport) and proof of address (a copy of a bank statement or utility bill). Once these documents have been uploaded, your broker should verify them in a couple of minutes.
Step 3: Deposit funds
The next step is to deposit funds into your trading account. Most brokers may support 1 or more of the following payment methods:
Credit card
Debit card
Bank transfer
e-wallet
Choose your preferred payment option and deposit the funds into your account.
Step 4: Invest in Short Squeeze Stocks
Once your account has been funded, proceed to search for any stocks you wish to purchase on your platform's search bar. Fill in the amount you want to credit into the trade, and confirm your transaction.
 Conclusion
In conclusion, this article has explored some of the popular short squeeze stocks in detail. By reviewing the list presented earlier, you'll gain an understanding of which stocks could fit in best in your investment portfolio.
If you choose to invest in short squeeze stocks, you should do so through a suitable stock brokerage that caters to all your investment needs.
Frequently Asked Questions on Short Squeeze Stocks
What are short squeeze stocks?
What happens to a stock after a short squeeze?
Are short squeeze stocks risky?