Best Bitcoin Wallet UK – Top Wallets Compared
Fact Checked
Everything you read on our site is provided by expert writers who have many years of experience in the financial markets and have written for other top financial publications. Every piece of information here is fact-checked.
Disclosure
Please note that we are not authorised to provide any investment advice. The information on this page should be construed for information purposes only. We may earn commissions from the products mentioned on this site.
If you're based in the UK and looking to buy cryptocurrencies online – you will need to think about 'storage'. After all, digital currencies are stored on the blockchain – meaning that you will need to obtain a digital wallet.
There are many options in the market – so the main objective is finding the perfect balance between convenience and security.
Key Points on Bitcoin Wallets UK
Bitcoin wallets are specially designed pieces of software that can house your Bitcoin (and other cryptocurrencies) safely.
These wallets are offered by brokers, crypto exchanges, and third-party retailers.
There are various types of Bitcoin wallets, such as cold wallets and hot wallets, with different features and security levels.
The Coinbase wallet app is one of the best crypto wallets on the market, with advanced security features available to all users. 
Bitcoin Wallets UK Comparison Table
Before we cover the best Bitcoin wallets in more detail, here's a quick look at the top Bitcoin wallets UK. You can compare the best Bitcoin wallets, along with their fees and features, below. You can even change the investment amount and cryptocurrency you're investing in to see how much each broker charges! In this guide, we explore the Best Bitcoin wallet UK.
After running you through our top wallet providers, we'll then give you a bit of background information on how Bitcoin wallets work and what you need to be aware to ensure your digital coins remain safe at all times.
---
How to Sign Up for a Bitcoin Wallet UK – Quick Guide
You can sign up for a Bitcoin wallet in the UK in just 3 quick steps:
Step 1 – Choose a Wallet: We recommend using Coinbase wallet. 
Step 2 – Download the Wallet: Search for the app in the Apple Store or Google Play and download it to your mobile device.
Step 3 – Create a Wallet Account: Create a new Coinbase wallet account with your email. Once your wallet is set up, you're ready to start storing and sending cryptocurrency.
---
Top 9 Best Bitcoin Wallets UK in 2023
Let's take a look at the best cryptocurrency wallets of the moment.
---
1. Coinbase – Best Bitcoin Wallet for iPhone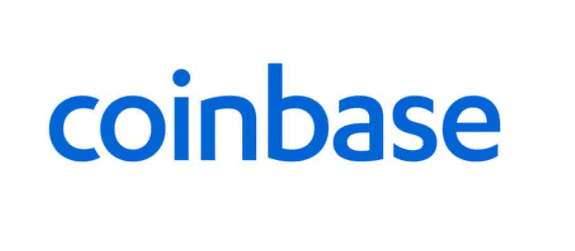 Coinbase is well recognized in the online cryptocurrency space – as the broker is has opened Bitcoin wallets for millions of UK customers. One of the main attractions of Coinbase is that the Bitcoin trading platform is very user-friendly.
On the contrary, you will need to pay 1.49% for each buy and sell order that you place. If you buy Bitcoin with a debit card, then the buy fee rises to 3.99%. Nevertheless, you can also use Coinbase primarily for its digital wallet. This is available in two forms – through the Coinbase website or via a native mobile app. If opting for the former, it's just a case of sending your Bitcoin into the unique wallet address that Coinbase gives you.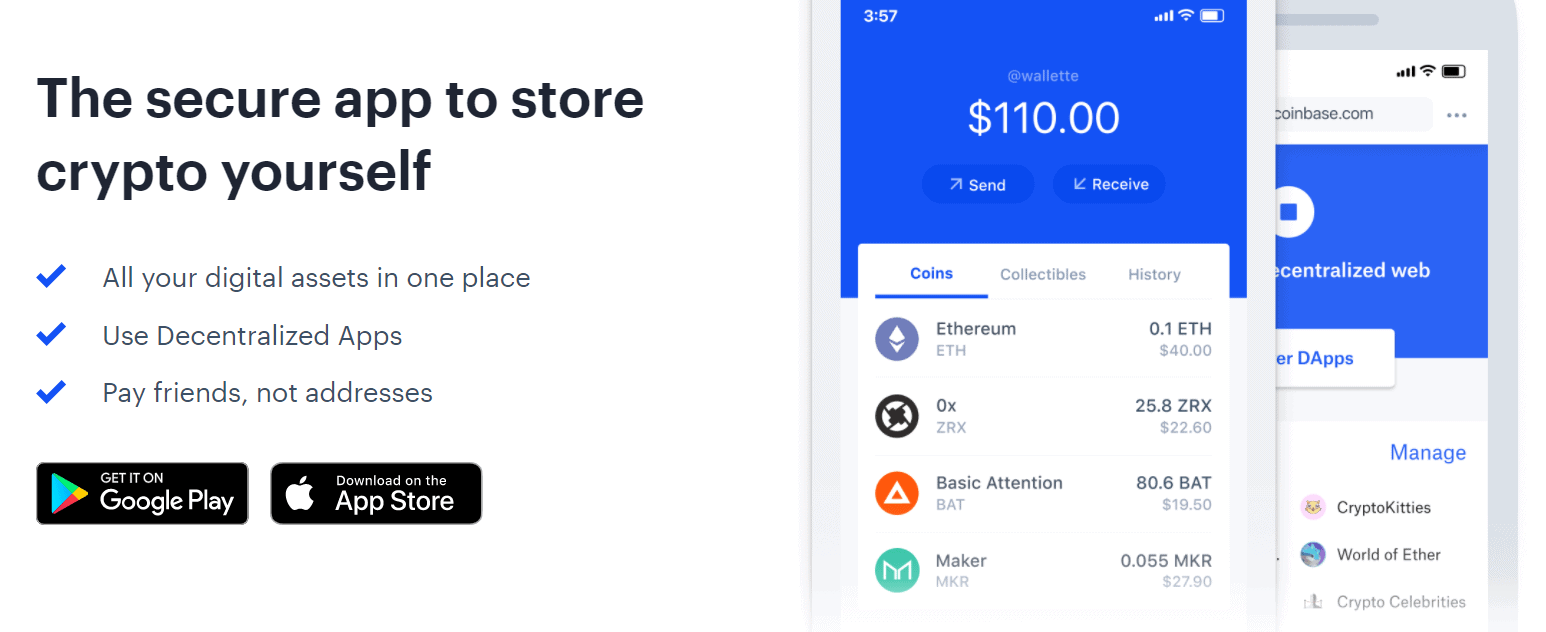 Alternatively, if you want to the convenience of being able to access your Bitcoin on the move, then the Coinbase wallet app is likely to be more up your street. You can download the wallet onto your Android or iOS phone free of charge. The wallet is backed by heaps of security features – including two-factor authentication. This requires you to enter a code that is sent to your mobile phone before you can access your Bitcoin wallet.

Other security features include a withdrawal time-lock and email confirmation when you attempt to access your wallet with a new IP address. On top of Bitcoin, the Coinbase wallet also supports Bitcoin Cash Ethereum, Ethereum Classic, Litecoin, and all ERC-20 tokens. Additionally, Coinbase allows you to buy, sell, and trade cryptocurrencies via the wallet app.
Your money is at risk.
---
2. Huobi – Top-Rated Bitcoin Wallet with DeFi Support
Another excellent Bitcoin wallet to consider is the one offered by Huobi. Huobi is a leading cryptocurrency exchange, offering low trading fees and a wide range of tradeable coins. At present, Huobi users can invest in over 350 cryptocurrencies – with the platform even offering a selection of derivatives markets to trade. Maker/taker fees start from only 0.2%, although these can be reduced further by paying fees in Huobi token.
All Huobi users have access to the Huobi Wallet app, available on iOS and Android. The app has over 33,000 reviews on Google Play and an average rating of 4.6/5, highlighting its popularity. The Huobi Wallet has multi-chain support and gives users complete control over their private keys. Furthermore, 20 different cryptos are supported by the wallet (including BTC), with full support for NFTs.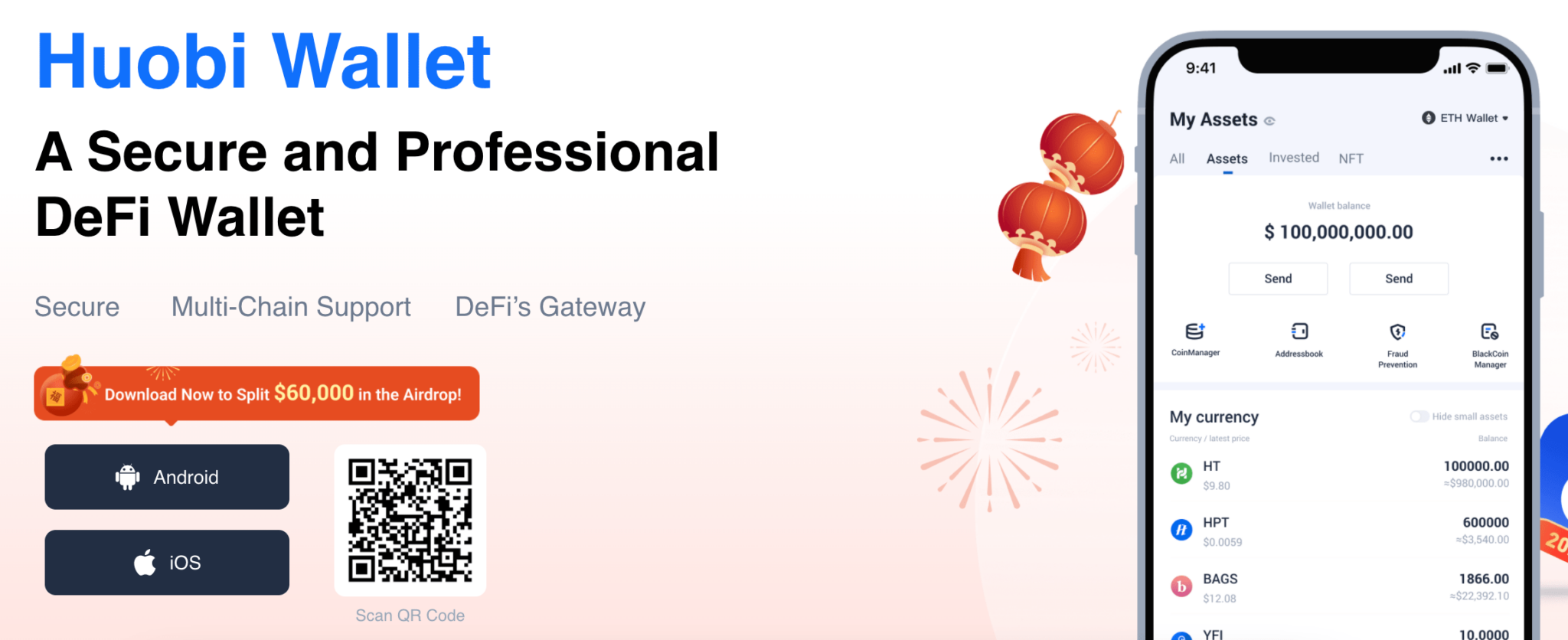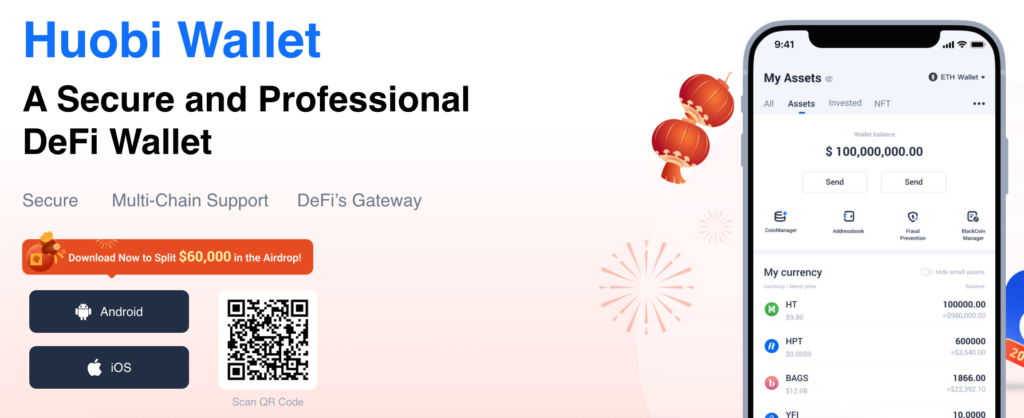 Another great feature of the Huobi Wallet is the 'DeFi Gateway' that it offers. This feature allows users to utilise a selection of DeFi protocols on various blockchains, offering scope to generate exceptional yields. Finally, although the Huobi Wallet is a 'hot wallet', Huobi stores 98% of customer funds in cold storage – safeguarding them from cyberattackers.
Your money is at risk.
---
3. Crypto.com – Respected Bitcoin Wallet with High Security Level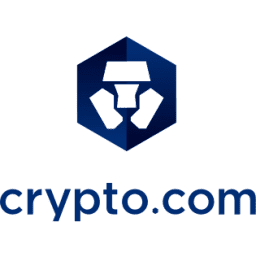 Crypto.com is a rapidly-expanding cryptocurrency exchange that now boasts over 10 million users. The platform is well known for its user-friendliness and offers a transparent maker/taker fee structure, equating to a 0.4% fee on either side of the trade. You can reduce this fee by 10% if you pay fees in CRO – the platform's native token. At present, Crypto.com users can trade over 150 coins, ranging from huge cryptos like BTC to smaller market cap cryptos.
Crypto.com offers one of the best Bitcoin wallets UK, available for free on the App Store or Google Play. The wallet ensures users have complete control over their private keys and supports over 100 cryptocurrencies. What's more, the wallet app features a very similar user interface to the Crypto.com trading app – so if you are familiar with the latter, the wallet should be easy to use.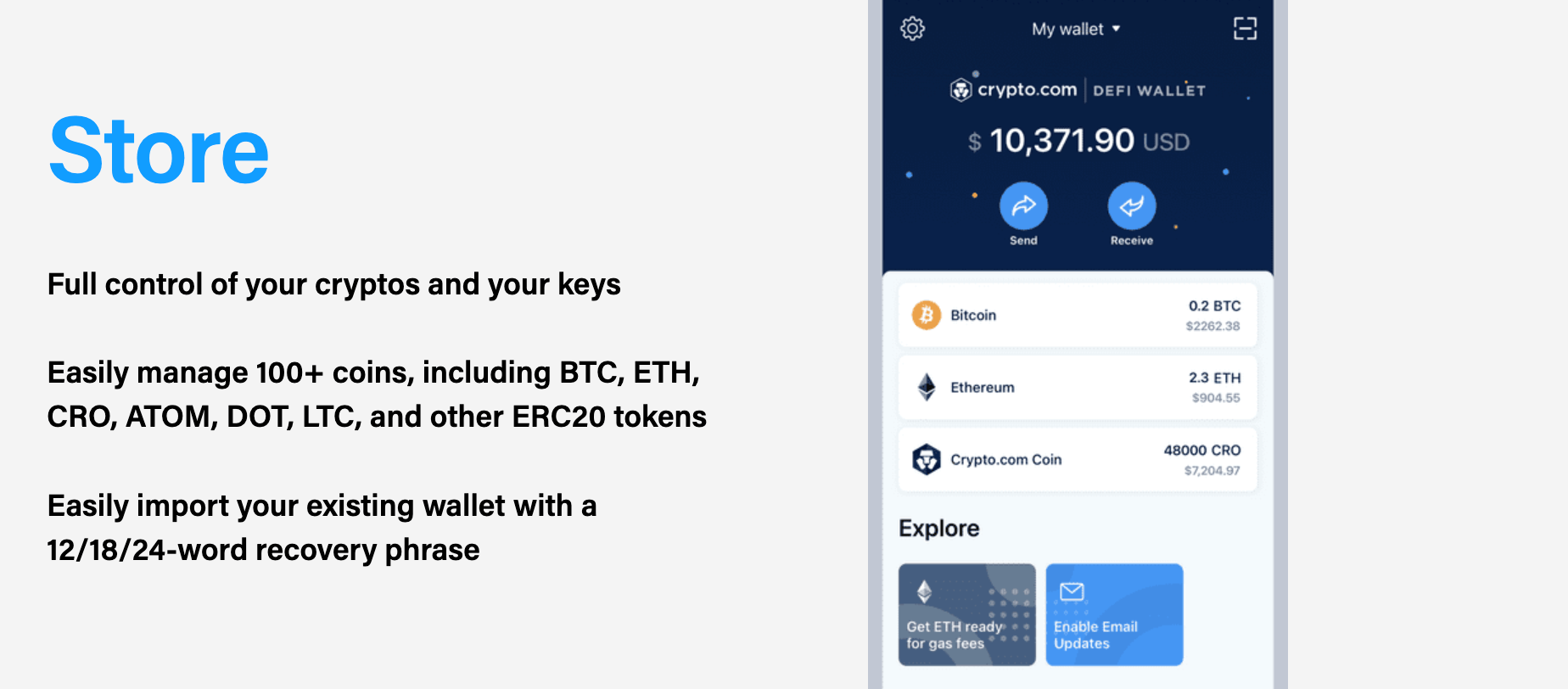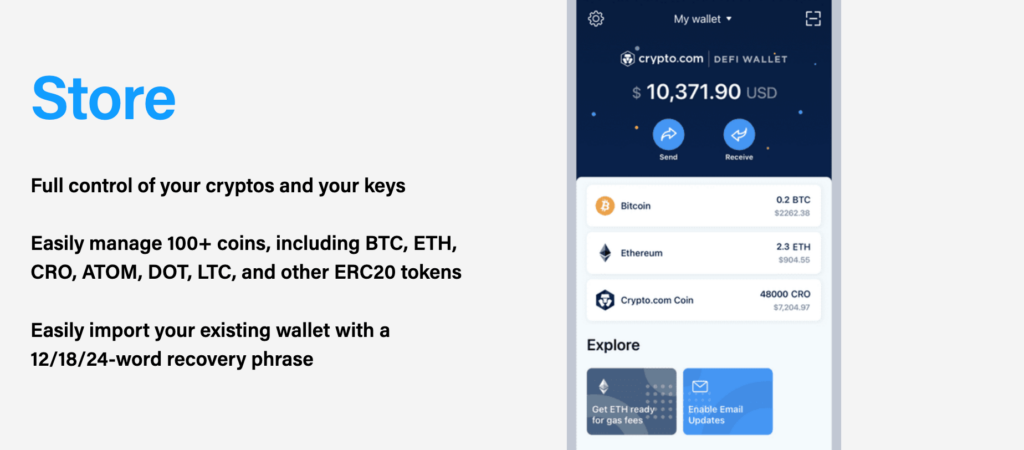 The wallet app also allows users to send cryptocurrency to other wallets at a speed they prefer – saving money on network fees. If you own other cryptos besides BTC, the Crypto.com wallet offers staking options for over 35 tokens – with no lock-up period. Finally, as all users keep their private keys, Crypto.com ensures safety by encrypting them on your device with biometric and two-factor authentication.
Your money is at risk.
---
4. Binance – Best Bitcoin Wallet for Android Devices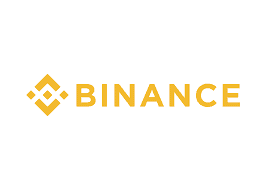 Binance is one of the largest cryptocurrency exchanges globally – with the platform often facilitating more than $10 billion worth of trading activity each and every day. Much like Coinbase, Binance offers two options when it comes to storing your Bitcoin safely.
Firstly, if you decide to use Binance to buy cryptocurrency with your debit card, you can do this directly at a fee of 2%. Then, you need to decide whether or not you want to keep your Bitcoin stored in your Binance web-wallet. If you do, you won't control your private keys.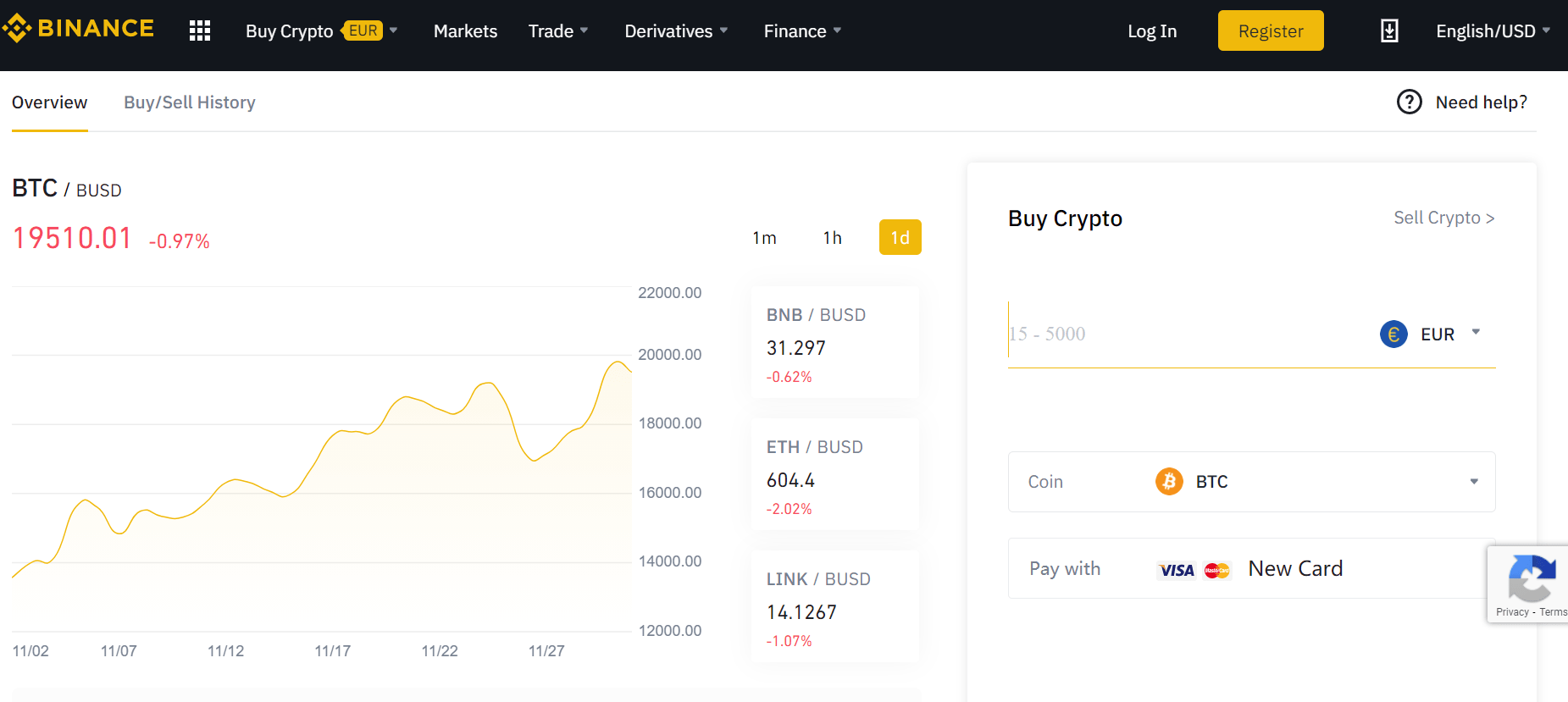 You will, however, benefit from a range of safeguards. This includes the vast majority of client funds being held in cold storage, alongside two-factor authentication and email confirmation on key account features being accessed. However, if you feel more comfortable having full control over your private keys, you might want to consider the Binance Trust wallet, which is downloadable as a mobile app.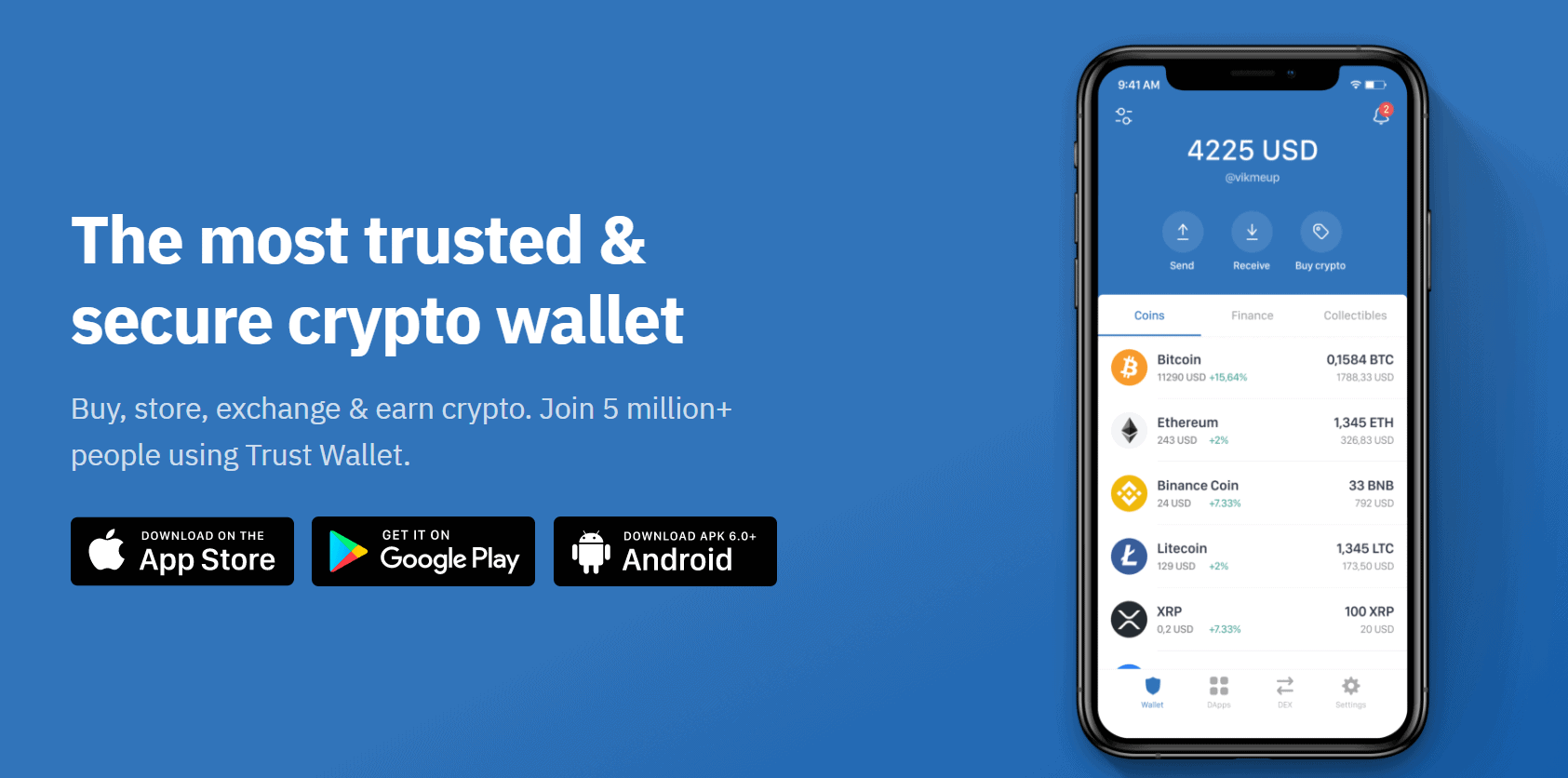 This allows you to safely store your Bitcoin on an Android or iOS device – and the app is fully decentralized. This means that Binance itself doesn't have access to your funds. Additionally, the Binance Trust wallet also allows you to buy, sell, and trade cryptocurrencies from within the app. On top of Bitcoin, the wallet is compatible more than 40 open source blockchain protocols – meaning it supports thousands of other digital currencies.
Your money is at risk.
---
5. CoinCorner – Best UK Bitcoin Wallet for Beginners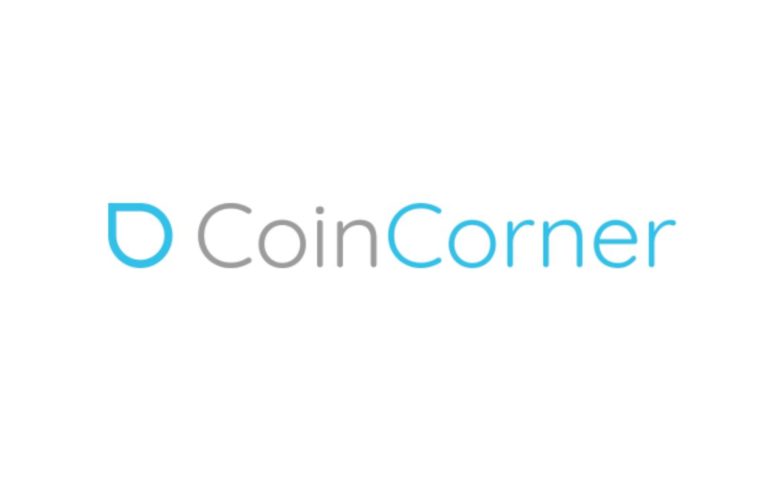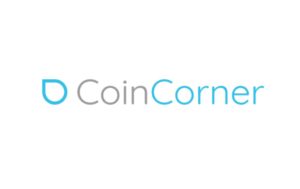 CoinCorner is likely to be of interest if you are looking to buy and store Bitcoin, but you have virtually no knowledge of how wallets and exchanges work. This is because CoinCorner has designed its platform with newbies in mind.
Based in the Isle of Man, you can easily purchase Bitcoin with a UK debit/credit card or bank account transfer. After that, you can store the coins in the CoinCorner wallet app.

The app can be downloaded from the Google Play or Apple Store. Whilst this is likely the be the most convenient option on the table for beginners, the CoinCorner wallet isn't as secure as the other entrants we have discussed thus far. As such, for the benefit of increased convenience and ease-of-use, there is a slight trade-off with security.
Finally, we should also mention that CoinCorner is worth considering if you are looking to make small but regular Bitcoin investments. This is because it supports recurring payments that are automated to your preference – for example, £20 per week or month.
Your money is at risk.
---
6. Coinjar – Best Bitcoin Wallet UK for Long-Term Investors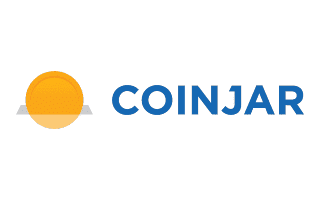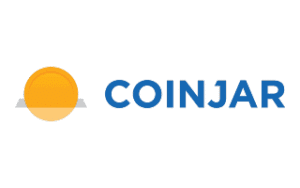 Coinjar is an online cryptocurrency platform with a phenomenal reputation. It is actually the largest digital currency broker in Australia, albeit, it is has entered the UK marketplace. You can use Coinjar for several purposes – such as buying and selling Bitcoin.
You can also use its digital Bitcoin exchange, which allows you to trade cryptocurrencies 24/7. Irrespective of whether or not you use the platform to buy cryptocurrencies, Coinjar offers a fully-fledged mobile Bitcoin wallet. Once again, the app is available on iOS and Android phones.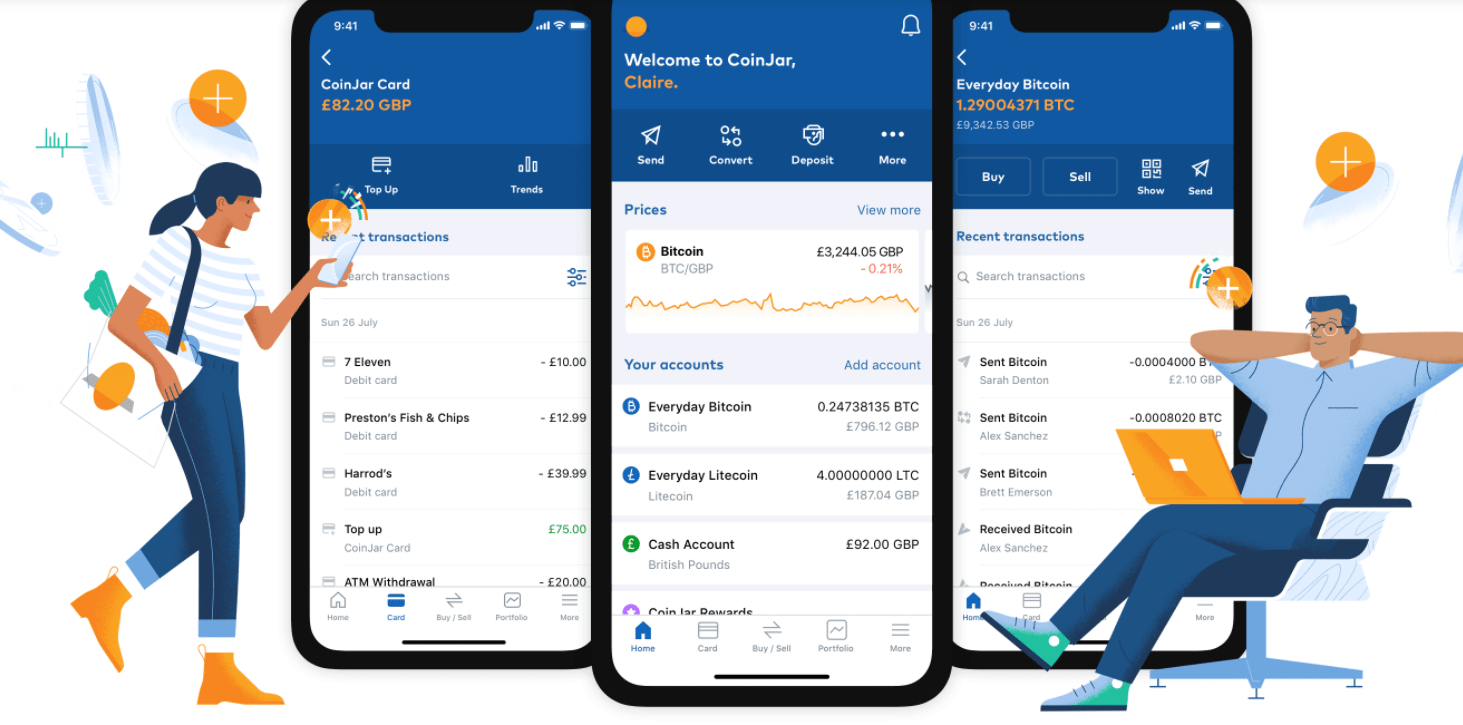 The Coinjar wallet is as user-friendly as we have seen. Everything is clearly laid out and the app has been fully optimized for your respective operating system. Once installed, all you need to do is send your Bitcoin to your unique wallet address.
Your money is at risk.
---
7. Luno – Best UK Custodial Bitcoin Wallet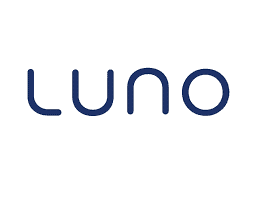 Luno is yet another online cryptocurrency exchange that is popular with UK investors. The platform allows you to easily buy and sell digital currencies, not least because it allows you to fund your account via a UK bank transfer.
The Luno wallet comes in the form of a mobile app – which is available via the Google Play and App Store. On top of Bitcoin, the wallet supports Ethereum, Ripple, Bitcoin Cash, and Litecoin.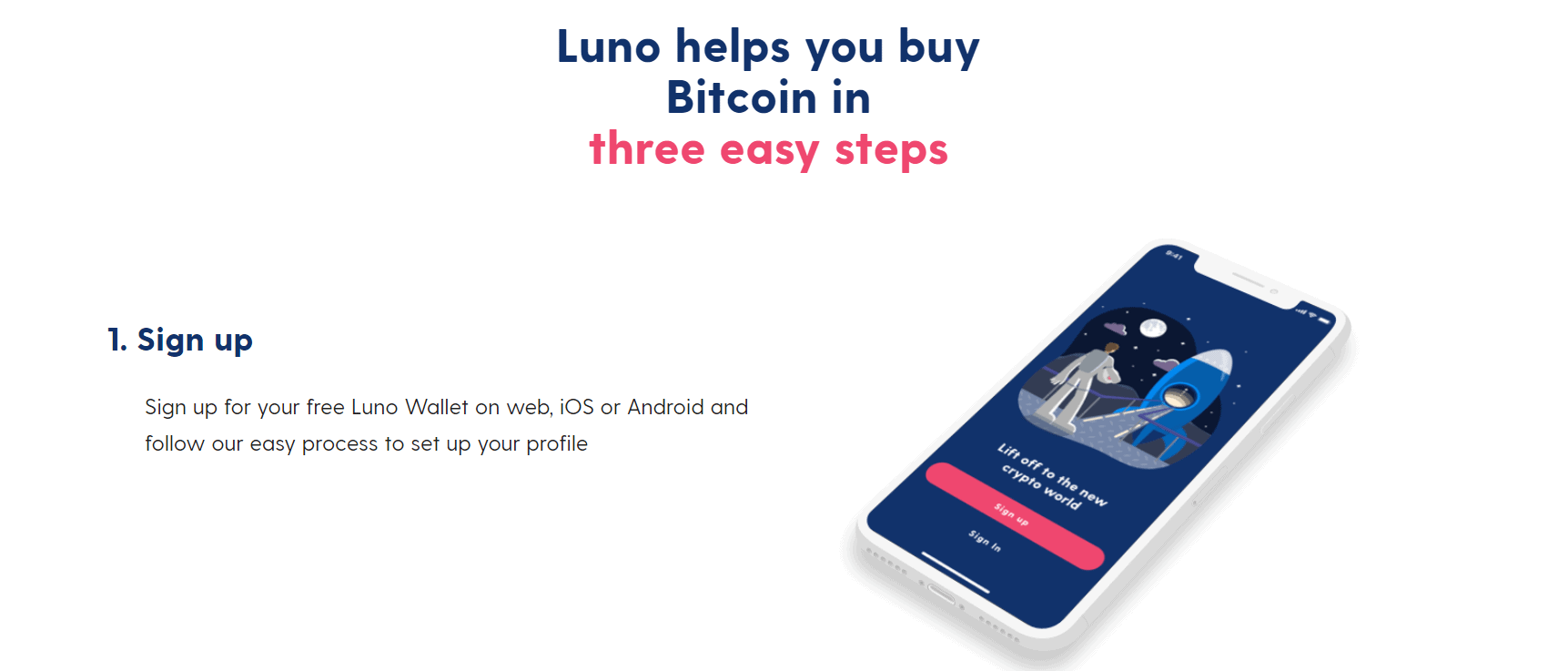 Crucially, Luno offers a 'custodial' wallet, which might be a positive or negative depending on your needs. Put simply, a custodial wallet means that you do not have control over your private keys. This means that you are entrusting Luno to keep your Bitcoin safe.
On the flip side, if your wallet was hacked via malware or you lost forget your login credentials, you should be able to regain access by simply contacting Luno. Much like any other mobile wallet, the Luno app allows you to send and receive coins at the click of a button.
Your money is at risk.
---
8. Exodus – Best Crypto Wallet UK with Hardware Support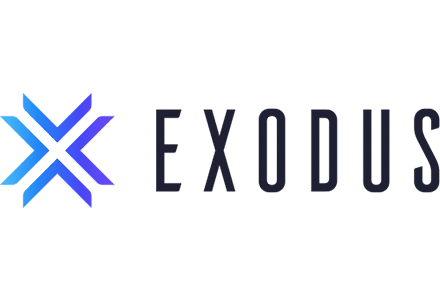 Another option for the best crypto wallet UK is Exodus. Exodus has a stellar reputation in the world of cryptocurrency, offering a variety of wallet types to choose from. The Exodus desktop wallet supports over 150 different crypto assets and allows you to buy and sell crypto from the wallet's interface – with no registration needed. What's more, the Exodus desktop wallet will enable users to send and receive cryptocurrency via QR codes, with 24/7 support available in case you have any issues.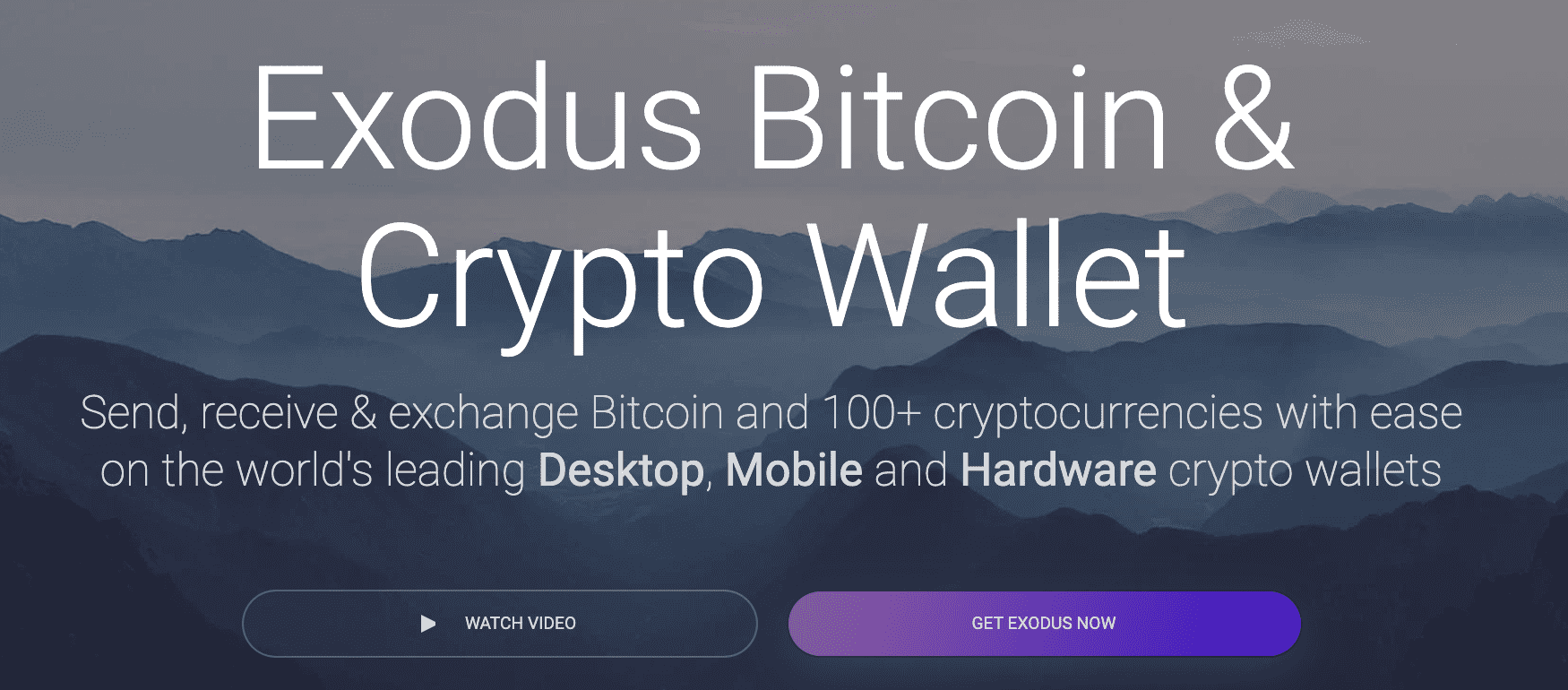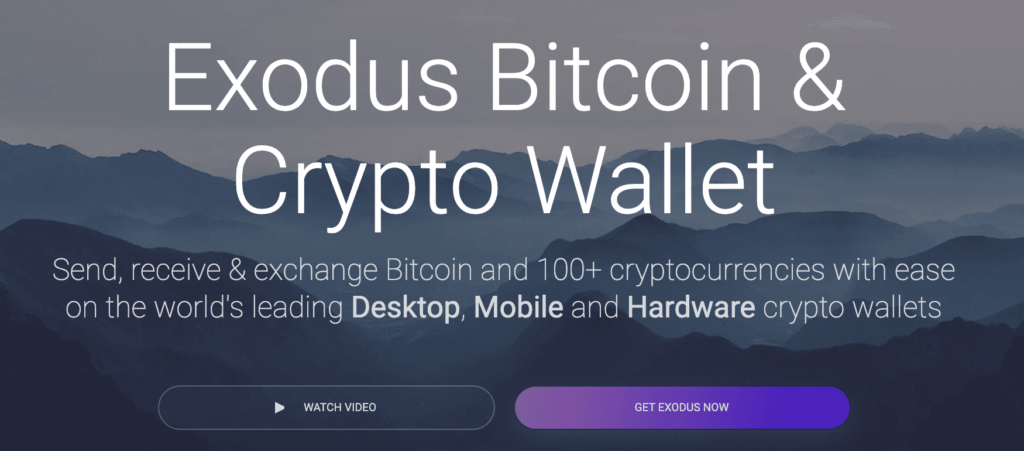 Aside from the desktop wallet, you can also use the mobile wallet app or even the hardware wallet, which is offered in partnership with Trezor, another well-known wallet provider. If you own a hardware wallet from Trezor, you can link it to Exodus and exchange coins securely from the Trezor hardware. Finally, Exodus' wallets all come with a valuable 'restore' feature, meaning that if you were to lose your wallet's details, you could restore it using the passphrase you were given when creating an account.
Your money is at risk.
---
9. Mycelium – Great Bitcoin Wallet UK for Anonymity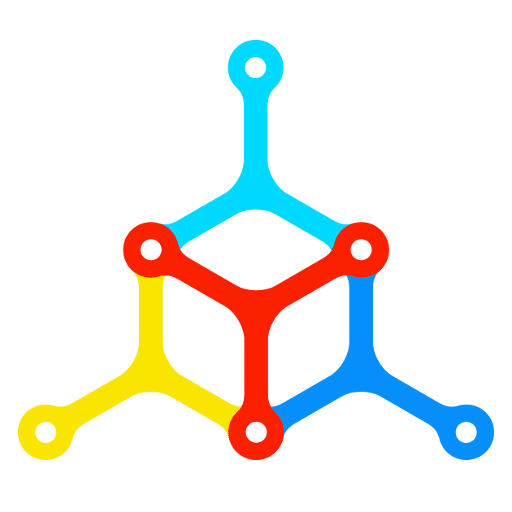 Mycelium is another pick for the best crypto wallet UK – and for good reason. Mycelium's software is an open-source self-custody wallet, which adds a great deal of safety and transparency right off the bat. Furthermore, Mycelium requires no personal information or identifiers to set up your wallet, which ensures the anonymity of crypto trading is maintained. Available on iOS or Android, the Mycelium wallet app has a relatively straightforward interface, with options to send and receive BTC via QR code.


Another great feature of the Mycelium wallet is that it can route transactions through the TOR network, which masks IP addresses and locations. Again, this further increases anonymity for users. Although the Mycelium wallet is a hot wallet, users can also link it to hardware wallets offered by Trezor, Ledger, and Keepkey, bolstering their security level. Finally, Mycelium has an integrated marketplace within the wallet's interface, allowing you to buy and sell Bitcoin quickly and easily.
Your money is at risk.
---
What is a Bitcoin Wallet and how does it work?
In a nutshell, if you are planning to invest in Bitcoin, you need to think about how you intend on keeping your coins safe. Unlike traditional money, you won't be keeping your Bitcoin funds in a bank account. On the contrary, Bitcoin is stored in a 'digital wallet'.
Bitcoin wallets come in a range of shapes and sizes. For example, some investors in the UK opt for a mobile wallet because of the convenience they offer. Some will instead download a Bitcoin wallet to their desktop device. It is also possible to keep your Bitcoin funds in a physical hardware wallet.
Irrespective of which option you go for, the primary purpose of the Bitcoin wallet is to allow you to send, receive, and store your digital currency. Each wallet comes with a unique 'public address', which looks like the following:
1BvBMSEYstWetqTFn5Au4m4GFg7xJaNVN
As you can from the above, a Bitcoin address is far longer and more complex than a bank account number and sort code. Nevertheless, the concept of both a wallet address and a bank account number is the same. This is because when you want to send funds to your personal Bitcoin wallet, you will need to enter your public address.
In terms of safety, your Bitcoin wallet is protected by a 'private key'. This is like the password and pincodes that you use to access your online bank account. However, once again, a Bitcoin wallet private key contains a lot more characters, and looks something like the below:
5Kb8kLf9zgWQnogidDA76MzPL6TsZZY36hWXMssSzNydYXYB9KF
The good news is that the best Bitcoin wallets in the UK allow you to access your funds with an easy-to-remember passport or PIN. With that said, it is absolutely fundamental that you never give your private key to a third-party. In doing so, they will have access to your Bitcoin wallet and thus – will able to steal your coins.
Bitcoin Paper Wallet vs Bitcoin Hardware Wallet
As we noted in the section about, there are many types of Bitcoin wallets available to choose from. Each wallet will come with a trade-off between security and convenience.
For example, web wallets considered to be the least secure, but the most convenient. Although some web wallets do provide multi-layer security, like the Neo wallet.  At the other end of the spectrum, both paper wallets and hardware wallets are the least convenient when it comes to Bitcoin transactions, but definitely the most secure.
Here's a quick breakdown of how each of these Bitcoin wallets work:
Bitcoin Paper Wallet
As the name suggests, a Bitcoin paper wallet will see you revert to an old-school way of storing your cryptocurrencies. This is because your Bitcoin wallet address (QR Code) and private key will be printed on to a sheet of paper.
In order to do this, you will need to use an online platform that has the capacity to generate a free Bitcoin wallet address.
Then, it's just a case of transferring the Bitcoin to the respective address, and printing the credentials.
In theory, it's virtually impossible for somebody to hack your Bitcoin paper wallet. After all, the funds are kept offline at all times. However, the main drawback here is that when it comes to transferring your Bitcoin out to another wallet (for example, if you wanted to cash out your coins), the process can be cumbersome.
Bitcoin Hardware Wallet
By using a Bitcoin hardware wallet, your coins are stored via a physical device. Market leaders in this space are Ledger Nano and Trezor. Both of these hardware wallet providers offer top-notch security on your Bitcoin funds.
The process works as follows:
You buy a Bitcoin hardware wallet from your chosen provider
Once the wallet arrives, you need to set up a PIN number via the device
The device will then show you a passphrase – which is a set of English words
You then transfer the Bitcoin to your unique hardware wallet address
Opting for a hardware wallet to store your Bitcoin is a really safe option to consider. For example, funds can only be sent if you have access to the physical device – which requires your PIN for authorization. If you forgot your PIN or the device was stolen, you can remotely access your Bitcoin wallet with the previously mentioned passphrase.
Wallet Type
Before you begin trading cryptocurrency, you'll need to review the various types of crypto wallets at your disposal. Found below are the five main types of wallet that traders can use to protect their crypto holdings:
Paper Wallet
This wallet type isn't like other types because it's not a hardware or a software wallet. Instead, paper wallets are much like the name implies – a piece of paper that contains public and private keys that provide access to your cryptocurrency. Although these keys are technically stored 'offline', paper wallets are pretty obsolete these days, as it's easy for someone to steal the paper or take note of the keys contained on it.
Desktop Wallet
Many of the best crypto wallets UK are desktop wallets, which as the name implies, can be downloaded to your computer and are usually available on Mac OS, Windows, or Linux. Examples of some of the best desktop wallets could be Exodus or Electrum, as these employ advanced security features to keep your holdings safe. However, due to these applications needing internet access, they aren't as secure as a 'cold wallet'.
Mobile Wallet
Mobile wallets are much like desktop wallets, except they are available on your mobile phone. Again, most of these wallets will be available on iOS or Android and feature many of the same tools and concepts as desktop-based wallets. Furthermore, many brokers will offer a mobile crypto wallet as part of their service – which usually includes functionality to buy and sell BTC from within the app's interface.


Web Wallet
A web wallet is a crypto wallet that is online-only and accessed through your web browser. Most web wallets will retain control of your private key, which means you're essentially trusting them with your crypto holdings. Some of the best crypto exchanges will offer a web wallet for users, although this wallet type isn't as safe as other types on this list.
Hardware Wallet
If you're looking for the best crypto wallet UK, then hardware wallets are worth considering. These wallets are physical devices that can be purchased from wallet companies to store their crypto holdings offline. Trezor and Ledger are two of the most popular companies that offer hardware wallets, which plug into your computer via USB. Since you can store your private key offline, this type of wallet is deemed the safest out of all the options – although they often don't have the same functionality as mobile or desktop wallets.
---
Crypto Wallet Apps
Now that you understand what Bitcoin wallets are in relation to cryptocurrency trading UK, let's discuss crypto wallet apps. As the name suggests, these apps contain all of the functionality of a crypto wallet within an iOS or Android application. As such, users can download the apps from the App Store or Google Play, install them, and then manage their crypto holdings on the go.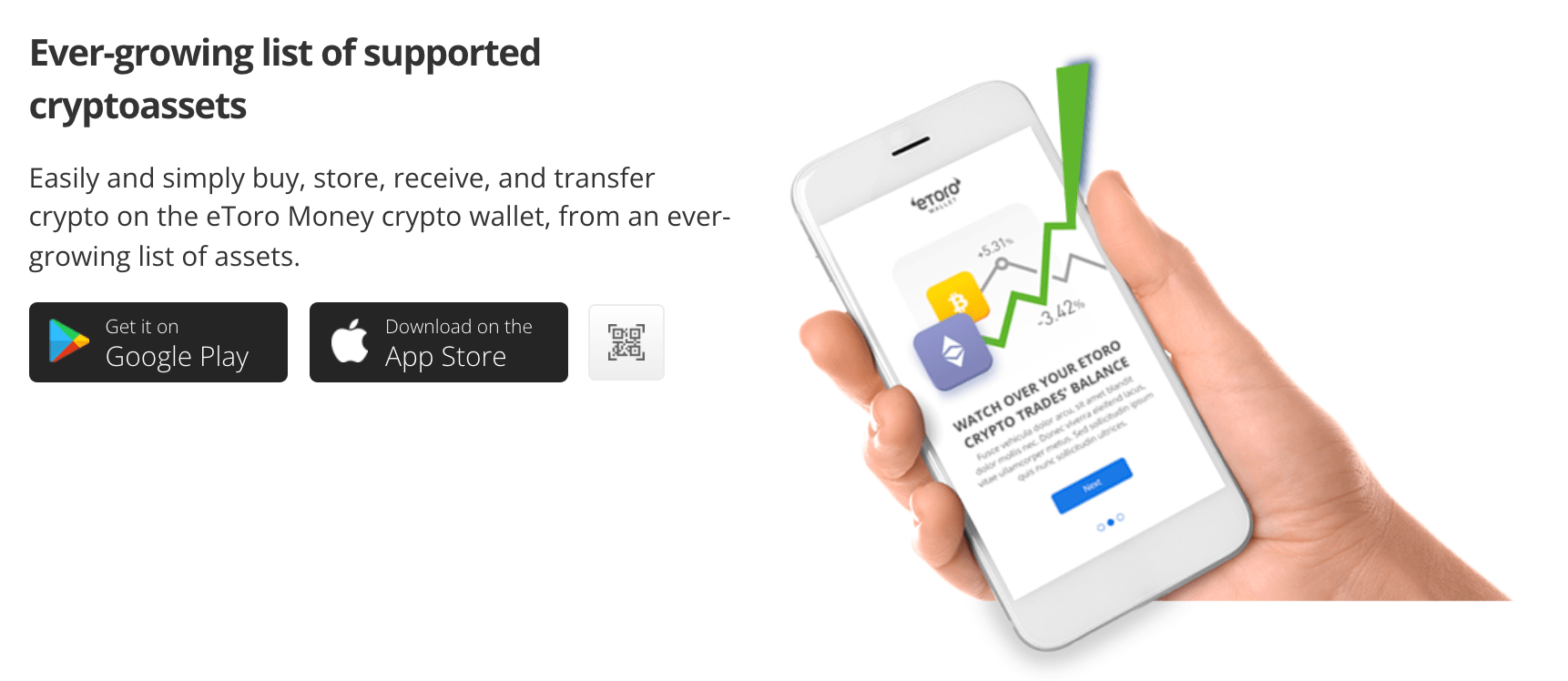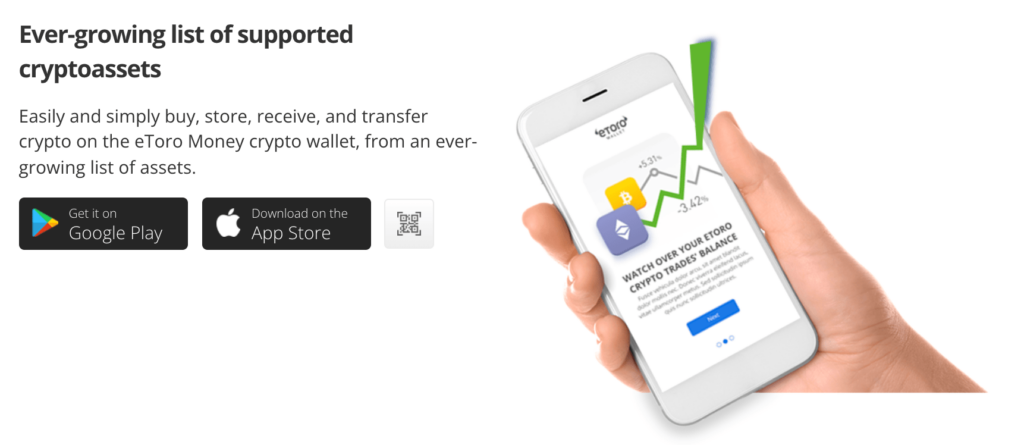 These crypto wallet apps will be 'hot' wallets, as they will require a connection to the internet to store your holdings. However, the apps could either be custodial or non-custodial, depending on whether the provider keeps your private keys or not. Either way, using a Bitcoin wallet app is excellent if you need to monitor your holdings but do not have access to your laptop – or if you need to quickly exchange crypto whilst out and about.
A crypto wallet app lets you store your cryptocurrencies such as Bitcoin, Ethereum, BNB, Dogecoin, and XRP securely and conveniently. The Coinbase wallet app is just one example of a popular crypto wallet app that all crypto-hungry investors need to have when trading digital currencies. Think of crypto wallet apps as portable bank accounts that you can access anytime and anywhere directly from your mobile device.
---
Why Do You Need a Crypto Wallet?
"Don't put all your eggs in one basket" or as we like to say "don't store all your cryptos on an exchange." Leaving your digital assets on a crypto exchange such as Binance, Coinbase, or Gemini is risky. This is because you won't have access to the keys that are linked to the relevant crypto wallet.
This means you gain access to the wallets every time you log into the account on the DEX or centralized exchange. This leaves you vulnerable to potential threats of hacking and identity theft. If this happens your digital assets could be lost forever.
So, why is it essential to utilise a crypto wallet? Whether you're purchasing Bitcoin or looking for the best new cryptocurrency to invest in, you'll need somewhere to store your asset once you have bought it. Unlike physical assets (such as gold), cryptocurrency is purely digital – making it a little more tricky to store safely. Due to this, crypto wallets were designed that feature advanced security protocols that ward off cyber attackers and keep your crypto secure.
For example, if you were to purchase your cryptocurrency on an exchange and keep your holdings there, you wouldn't actually have complete control over them. This is because the exchange will have your private key. According to Gemini, your private key gives you the ability to prove ownership or spend the funds associated with a particular wallet. As such, if the exchange holds your private keys, they are essentially the ones that control your crypto – not you.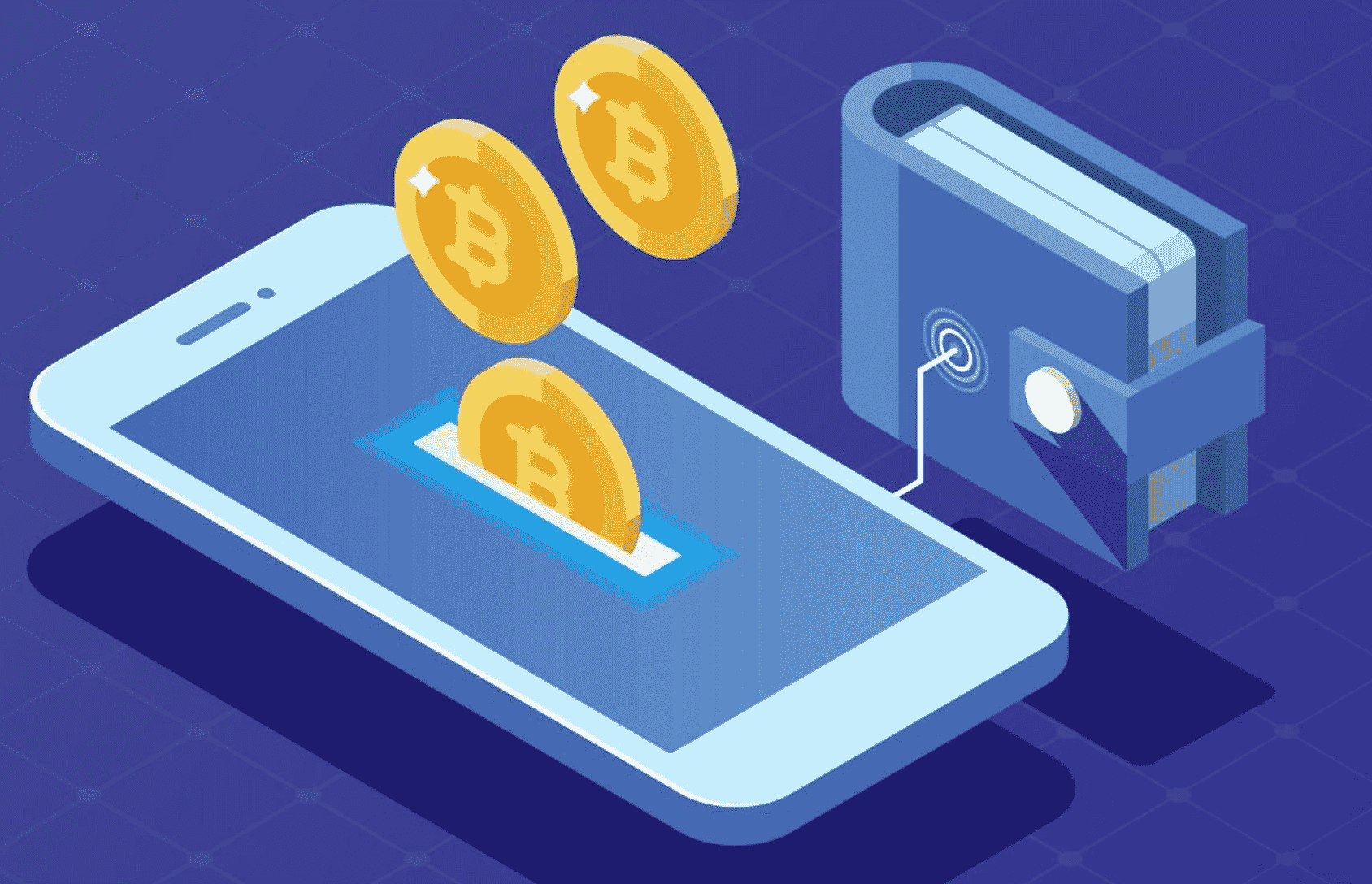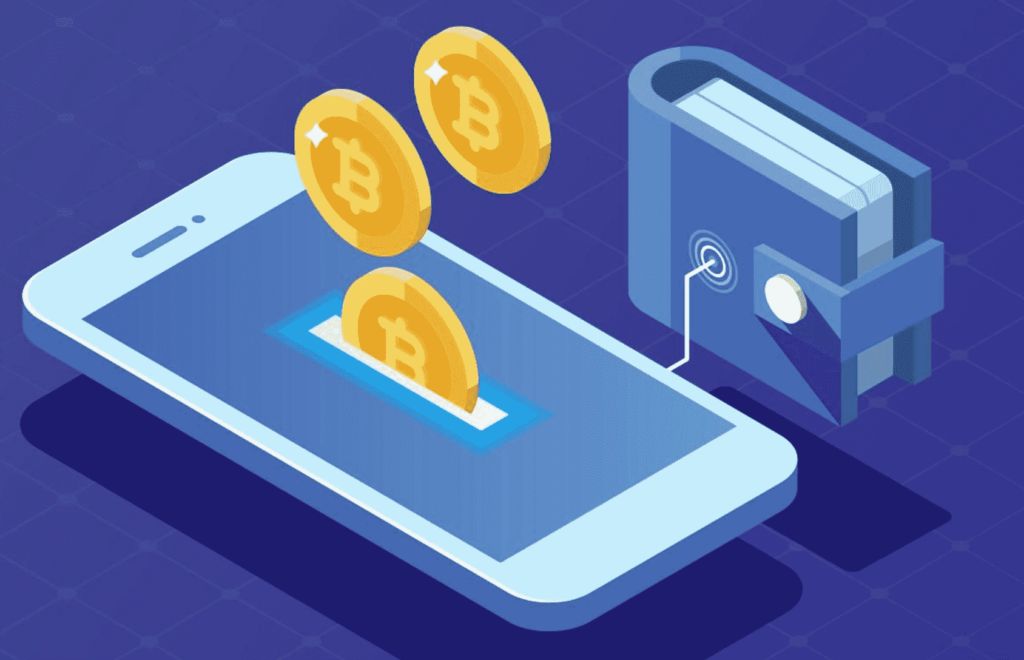 Ultimately this increases the chances of fraud or cybercrime, as there's always the chance that an exchange can be hacked, and users can lose their crypto (such as in the case of the Mt. Gox fiasco). To combat this, it's best to utilise a crypto wallet where you are the only one with access to your private key, ensuring you have 100% control over your crypto. Finally, although your public key is acceptable to give out as people require it to send you crypto, you should NEVER show your private key to anyone – as this will allow them access to your holdings.
---
How to Choose the Right Bitcoin Wallet for You
If you've read our Best Bitcoin Wallet UK Guide up to this point, then you will know you have heaps of factors to consider when choosing a provider. This can be a cumbersome process, as there are a lot of things that you need to determine before taking the plunge.
To help point you in the right direction, below you will find a list of important metrics to consider when choosing the right Bitcoin wallet for you:
Custodian or Non-Custodian
Investors in the UK are often put off by Bitcoin because wallets can appear overly complex. This is especially the case when you start talking about private keys, public addresses, and blockchain ledger(s). With this in mind, it might be worth considering a trusted provider that offers a custodian wallet.

As we explained earlier, this means that the wallet provider is responsible for keeping your Bitcoin safe. In other words, you don't need to worry about storage as this role is reversed for the entity behind the wallet.
Features
On the one hand, some free Bitcoin wallets offer a skin and bones service. That is to say, the only feature offered by the wallet is that of Bitcoin storage. On the other hand, the best Bitcoin wallets in the UK come packed with useful tools and features.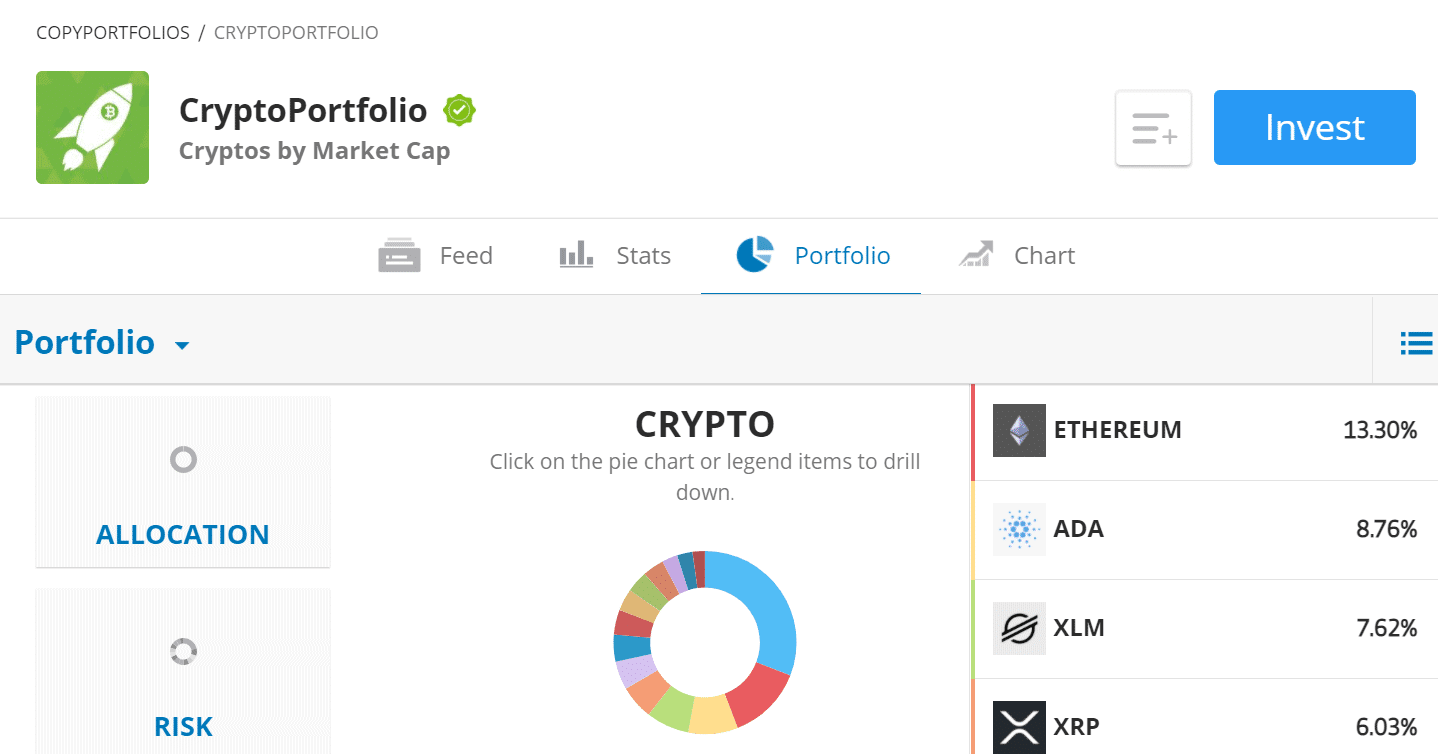 You can also buy shares, ETFs, and other asset classes via the provider. A multi-function wallet provider also allows you to exchange one cryptocurrency to another.
Supported Coins
While at present your main focus might be on storing Bitcoin, there might come a time when you decide to invest in other cryptocurrencies. This is an important consideration to make when choosing the best crypto wallet UK, as some online wallets only support Bitcoin. As such, if you then decided to buy Ethereum or Litecoin, you would need to obtain a secondary wallet.

This is why the best Bitcoin wallets in the UK offer support for heaps of other digital coins. In the case of our top-rated UK wallet provider Coinbase – you can store over many different cryptocurrencies. This allows you to build a diverse portfolio of digital assets and keep all of your coins in a single wallet.
User-Friendliness
And of course – you need to find out whether or not your chosen Bitcoin wallet offers an all-round user-friendly service.
In other words, the best crypto wallet UK should be free of complex jargon if you are a newbie. Instead, you should be able to set the wallet up with ease, as well as transfer funds in a burden-free way.
Ultimately, by using a complicated Bitcoin wallet that isn't user-friendly, you are increasing the odds of you making a critical mistake.
Best Bitcoin Wallet for iPhone and Android
Most Bitcoin wallets are designed to work on both iPhones and Android devices. However, there can be small differences in the wallet design that make them better for one operating system than the other. If you're looking for the best Android Bitcoin wallet or the best iPhone Bitcoin wallet, be sure to check reviews in the App Store and Google Play. We think Coinbase is the overall best Bitcoin wallet in the UK, particularly for iPhones.
---
Step by Step Guide: How to Get Started with Bitcoin Wallets
So now that we have covered the ins and outs of how the best UK Bitcoin wallets work, we are now going to walk you through the setup process with top-rated provider Coinbase
Step 1: Open an Account With Coinbase
Step 2: Verify KYC Details
Step 3: Deposit Funds
Step 4: Buy Bitcoin
---
Step 1: Register An Account With Coinbase
The initial step is to open an account with Coinbase by submitting basic information.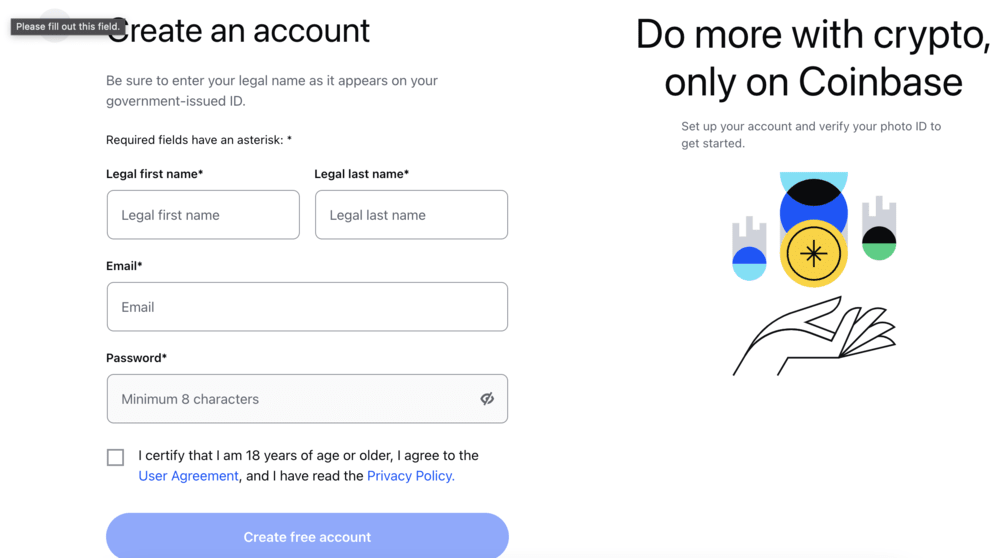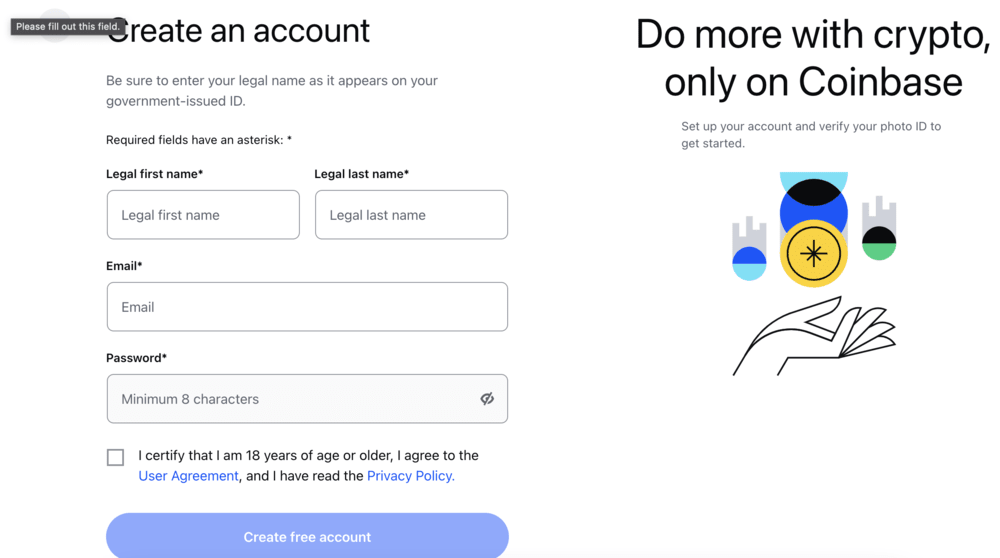 Step 2: Verify KYC Information
As part of the standard KYC regulations, you'll need to upload copies of your passport and a recent bank statement as proof of ID and address.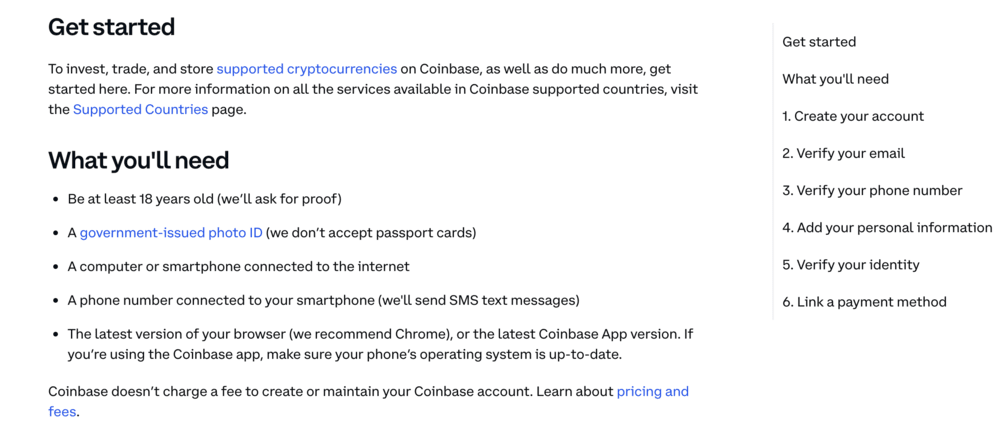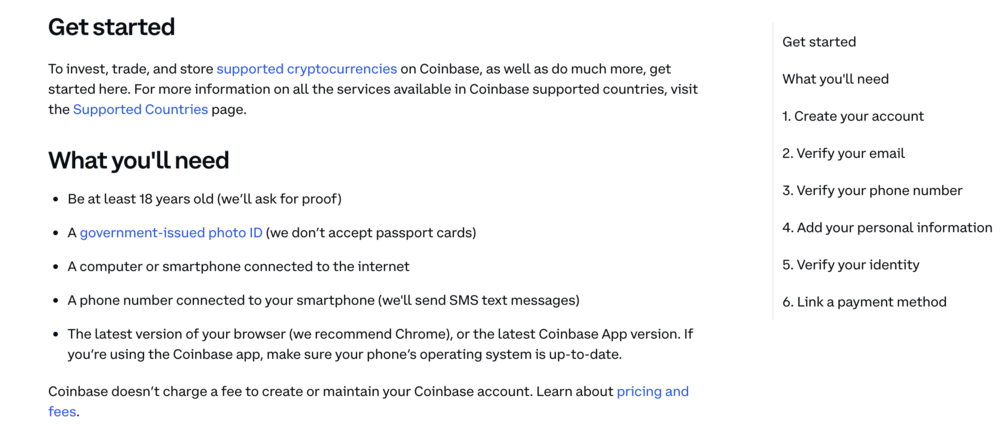 This is to help prevent identity theft and to prevent AML. Once your account is verified, you can purchase BTc. 
Step 3: Deposit Funds Into Account
The next step involves funding your Coinbase account.  You can deposit funds using a variety of payment methods. 
There are no deposit fees to pay.
Step 4: Search And Buy Bitcoin
The final step is to search for and buy the BTC coin, where it will be sent to your designated Coinbase wallet.
The easiest way is to type it into the search bar.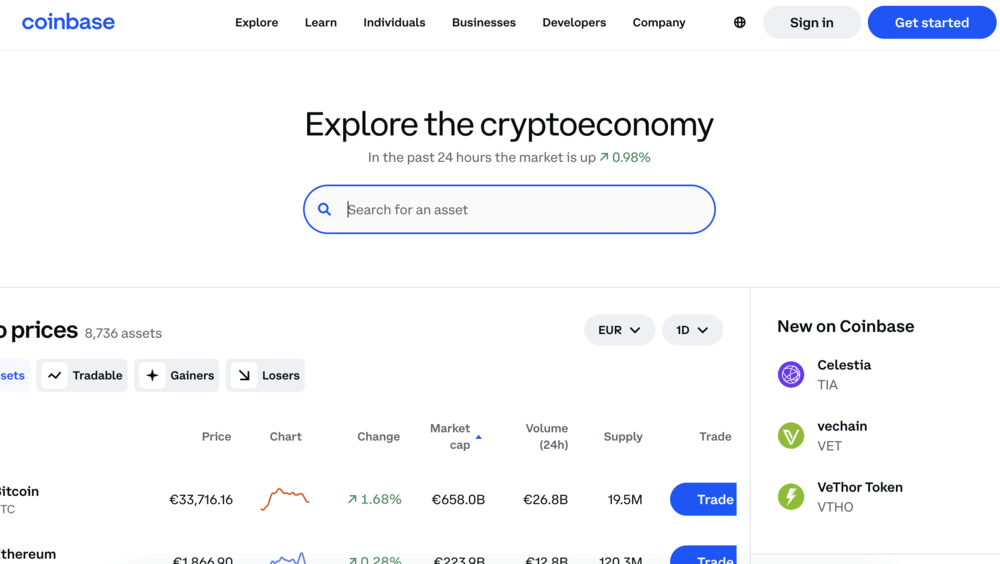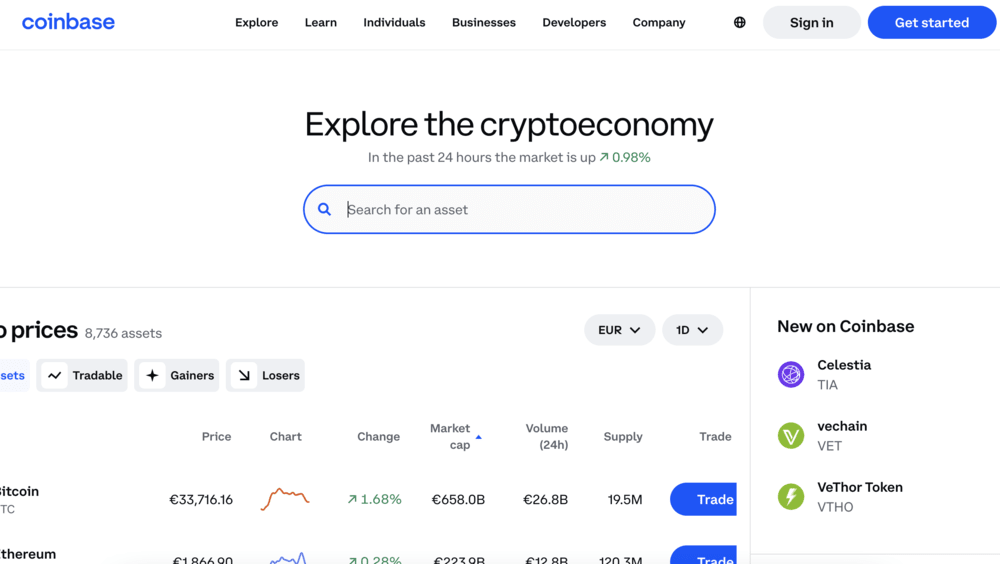 You will be taken to an order page to decide how much BTC you want to buy.
Click on 'Open Trade' to have it sent to your wallet.
Don't invest in crypto assets unless you're prepared to lose all the money you invest.
Recent news you need to consider before getting a crypto wallet
Last updated: 09/03/2022 – In simple terms, cryptocurrency wallets are places to store your crypto, and these can be physical devices, computer programs or online services. There's two types of wallets: hot and cold. Hot wallets are always connected to the Internet and are typically less secure than cold wallets, which are kept offline. Crypto wallets give people control over their own finances, but also the responsibility to protect their wallets, which can be hacked if passwords are stolen. Here's some news to consider before getting a crypto wallet:
Coinbase Blocks 25,000 Russian Wallets: After claiming it wouldn't implement a ban on Russian accounts, Coinbase has since done exactly that. They justify their actions by saying that these accounts were engaged in illicit activities, which may be true. This could negatively affect public trust in products such as Coinbase Wallet.
Israel Seizes 30 Wallets Linked to Hamas Funding: Israel's ministry has seized several wallets owned by an exchange company based in the Gaza Strip. They also declared the company a terror group. It's important to consider the fact that governments can seize wallets from companies they disapprove of and crypto wallets can be used to fund terror.
Crypto Wallet Markets Will Hit Big Revenues in Future: Leading crypto wallets such as Trezor are expected to grow rapidly between now and 2028. If you're looking to buy a cold crypto wallet, this information may help you select one that's likely to survive over the long-term. Other mentions include Wasabi Wallet and Cobo.
Crypto Startup Argent Wants to Put an End to Gas Fees: Argent is an Ethereum smart wallet for iOS and Android devices that has been around for several years now. Their layer 2 scaling solution is set to drop and it will introduce faster and cheaper transactions without compromising on security. This could make Argent a popular choice because ETH gas fees are too high for many people.
$120,000 Stolen From Nano Ledger S and MetaMask Hot Wallets: A crypto investor clicked on a bad link and ended up losing vast sums of money from various wallets. The user claims he left his ledger unlocked, so when a hacker assumed control of his browser, the hacker was able to take everything. This conveys the importance of protecting your crypto wallets and how risky it is to use hot wallets for storing large sums.
---
To conclude on Crypto Wallets
Make no mistake about it – if this is your first time learning about Bitcoin wallets there is every chance that you feel somewhat overwhelmed. After all, not only do you need to consider the type of Bitcoin wallet that is right for your needs, but there needs to be an understanding of key metrics like private keys and public addresses.
This is why we believe that Coinbase offers the best crypto wallet in the UK. The exchange is known for its security protocols and it offers a decentralized wallet, mobile applications, and a centralized exchange wallet. There is never a shortage of options with Coinbase.
Don't invest in crypto assets unless you're prepared to lose all the money you invest.
Frequently Asked Questions on Bitcoin Wallets
What is the best Bitcoin wallet for iOS?
What is the best Android Bitcoin wallet?
How do I check my Bitcoin wallet address?
What is the best anonymous Bitcoin wallet?
What is the safest Bitcoin wallet?
How do I keep my wallet private keys safe?
Can you store Bitcoin and Ethereum in the same wallet?
What are some other Bitcoin wallets?
Which is better – a hot wallet or a cold wallet?
Are crypto wallets necessary?
Where should I keep my crypto?
What is the safest crypto wallet?