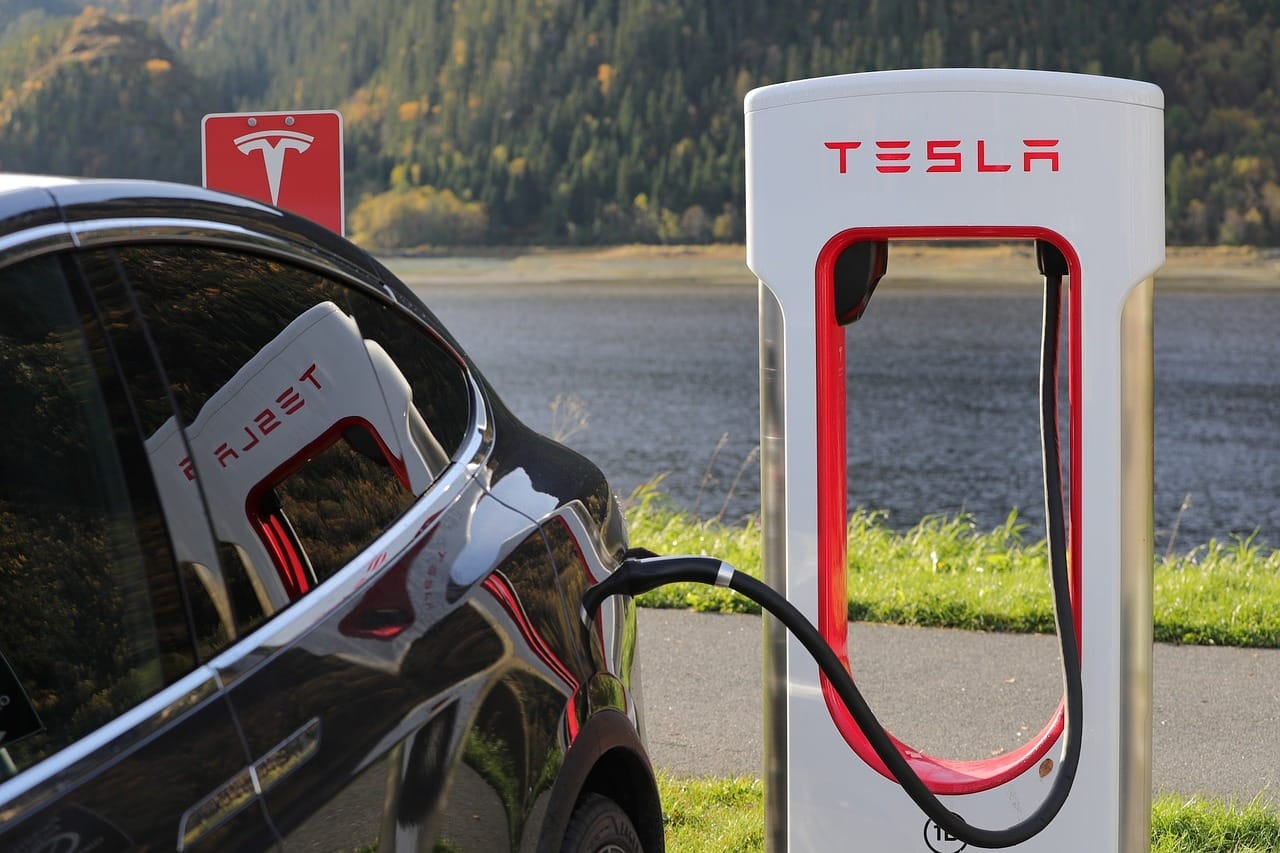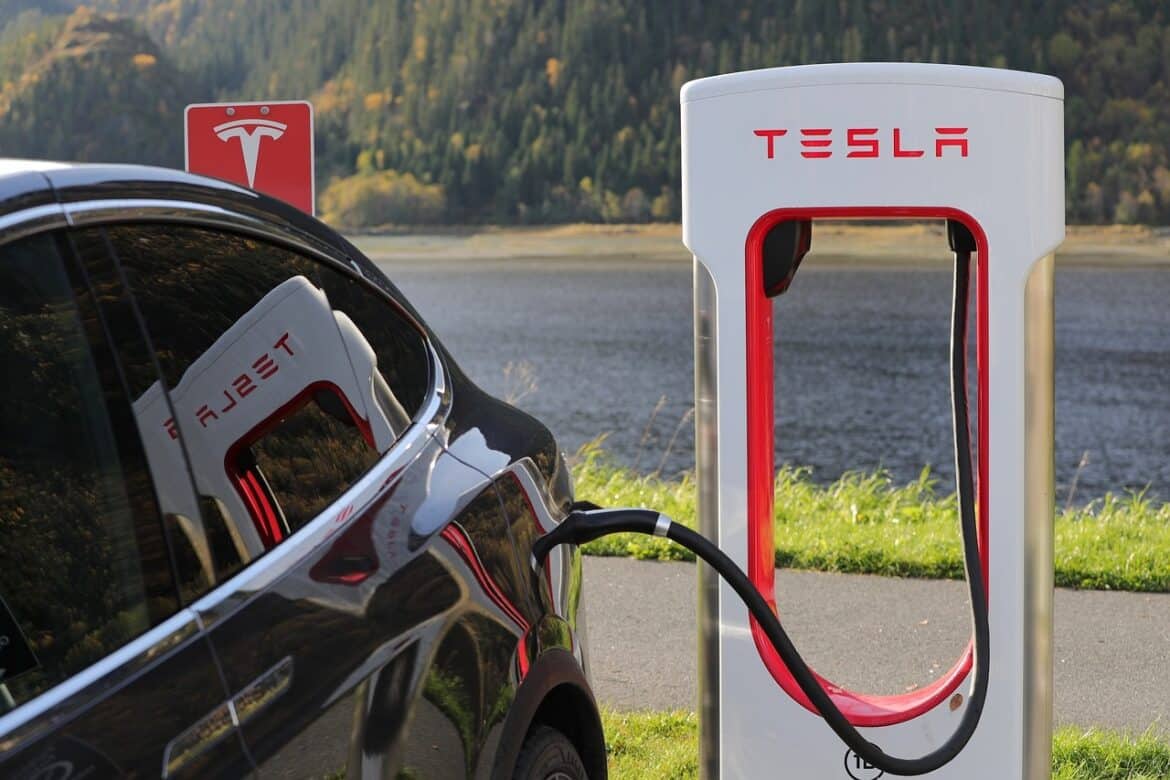 Tesla (NYSE: TSLA) would double its Supercharging network and open it for other electric cars also under President Joe Biden's $7.5 billion EV (electric vehicle) charging infrastructure plan.
Last year, the US passed the Inflation Reduction Act of 2022 which among others aims to bolster EV adoption in the country. Notably, the EV penetration levels in the US lag way behind China and Europe.
The Act did away with the previous EV tax credit slabs. Tesla cars are also eligible for the EV tax credit from 2023, and so are electric models from Toyota and General Motors. The EVs from these three companies stopped qualifying for the EV tax after they reached the maximum threshold of vehicle sales.
Tesla to open Superchargers for other EVs
As part of the agreement with the Biden administration, Tesla would open up at least 7,500 chargers to other electric cars by the end of 2024. Of these, a minimum of 3,500 would be 250 kW chargers along highways.
The Biden administration intends to build a network of half a million EV chargers around highways. The Inflation Reduction Act also mandates that EV chargers that are funded through the program have to be made in the US.
Automakers increase EV investment after the Inflation Reduction Act
Also, the EV tax credit of $7,500 is applicable for vehicles assembled in North America. There are also battery sourcing requirements and automakers have been scrambling to onshore their EV supply lines.
Last year, Toyota doubled down on its EV investment in the US. Recently Ford announced a $3.5 billion investment to build a battery plant in Michigan. The proposal has meanwhile been in controversies as some Republicans don't want Ford to partner with China's CATL.
Notably, to be eligible for the EV tax credit, automakers have to ensure that the batteries are not produced by a "foreign entity of concern."
The supercharging network is Tesla's competitive strength
Tesla has over 40,000 Superchargers which makes it the largest fast-charging network globally. The company also uses it as its competitive advantage and often offers free Supercharging towards the end of the quarter to spur sales.
Tesla delivered 405,278 vehicles in the fourth quarter of 2022. While deliveries surged 31.3% in the quarter and reached a record high, they trailed analysts' estimates. The company's production surpassed deliveries in the quarter.
In 2022, Tesla's deliveries rose to a record high of 1.31 million, a YoY rise of 40%. The growth fell short of the company's initial guidance of a 50% rise in deliveries. TSLA CEO Elon Musk had predicted deliveries surpassing 1.5 million in 2022. For 2022, Tesla has given a guidance of 1.8 million cars.
Charging network is crucial for EV adoption
While the range of EVs has risen gradually due to improvements in battery technology, many potential buyers still suffer from range anxiety. As the charging network expands and more charging stations have interoperability, it would help address range anxiety.
The increase in charging network is crucial for higher EV adoption. Countries globally are providing incentives to spur EV adoption. It especially holds true for countries which are net oil importers.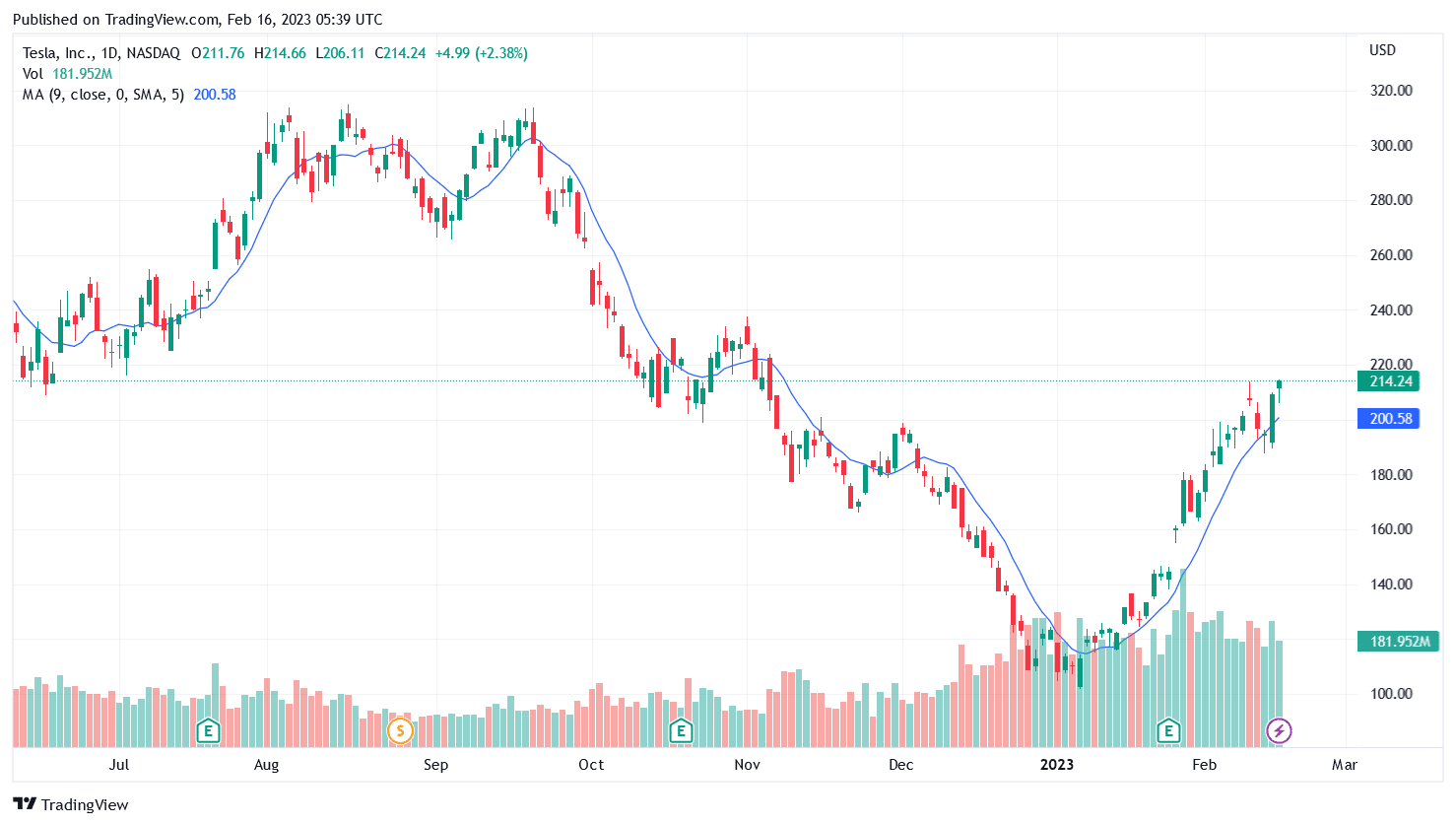 Tesla shares have surged
Tesla shares hit a new multi-month low on the first trading day of 2023. The shares lost 65% in 2022 also and had their worst year over. Also, December was the worst month ever for Tesla shares while Q4 2022 was its worst-ever quarter.
Meanwhile, it has been a different ballgame for Tesla shares in 2023 and they have more than doubled from their recent lows.
As Tesla shares crashed, Cathie Wood of ARK Invest bought the dip. In January, Wood predicts that over the next five years, TSLA shares would rise to $1500. More recently, Ron Baron said that Tesla shares would hit $1,500. But he has put a 2030 timeline for the price target. Wood is generally among the most bullish fund managers on Tesla shares.
Musk's Twitter acquisition has been an overhang for Tesla shares
Notably, Tesla's popularity especially among some liberals has nosedived after Musk acquired Twitter. Multiple surveys have shown that Tesla brand's perception has nosedived after Musk acquired Twitter. Musk has laid off many Twitter employees, triggering a backlash. His political overtures towards conservatives and restoration of Donald Trump's Twitter account haven't gone down well either with many liberals.
Wood also acknowledged the fallout from Musk's Twitter acquisition and said "I think there are people who won't buy his cars now." She however added, "But if he does what we think he's going to do on the cost side, there are a lot of people who will use economics as their guide. Better car, better economics. And I think there are a lot more of those people than there are of the naysayers around Twitter."
Wood believes TSLA can lower car prices further
Wood believes that with lower batter costs and cost efficiencies, Tesla would be able to lower Model 3 prices to around $25,000. Notably, TSLA achieved scale with the Model 3 sedan and Model Y SUV. While they are lower-priced models as compared to Tesla Model S/X, they are still pricier than competing EV models from other automakers.
Incidentally, Tesla lowered Model 3 and Model Y prices in January. After Tesla's price cuts, Ford also cut Mach-E prices. Lucid Motors also offered a $7,500 "credit" on select models.
Musk has meanwhile also denied any dent to his popularity as well as damage to Tesla's brand due to his Twitter acquisition.
Tesla faces tough competition in China
During the Q4 2022 earnings call, Musk acknowledged that Chinese EV companies are tough competitors. Notably, BYD leads the Chinese EV market and sold more vehicles than Tesla last year.
Here it is worth noting that while Tesla sells only BEVs (battery electric models), BYD also sells hybrid cars. Berkshire Hathaway is among the top BYD investors.
Berkshire Hathaway vice chairman Charlie Munger has praised BYD. He said, "Tesla last year reduced its prices in China twice. BYD increased its prices. We are direct competitors. BYD is so much ahead of Tesla in China … it's almost ridiculous."
Previously, he praised Tesla and called it a "minor miracle." Munger has meanwhile said that he would neither buy Tesla nor short the shares. Notably, while bears lost billions of dollars in losses shorting Tesla shares in 2020 and 2021, they raked in billions last year as Tesla shares plunged.
So far in 2023, bulls are having an upper hand and short sellers have again burnt their fingers.