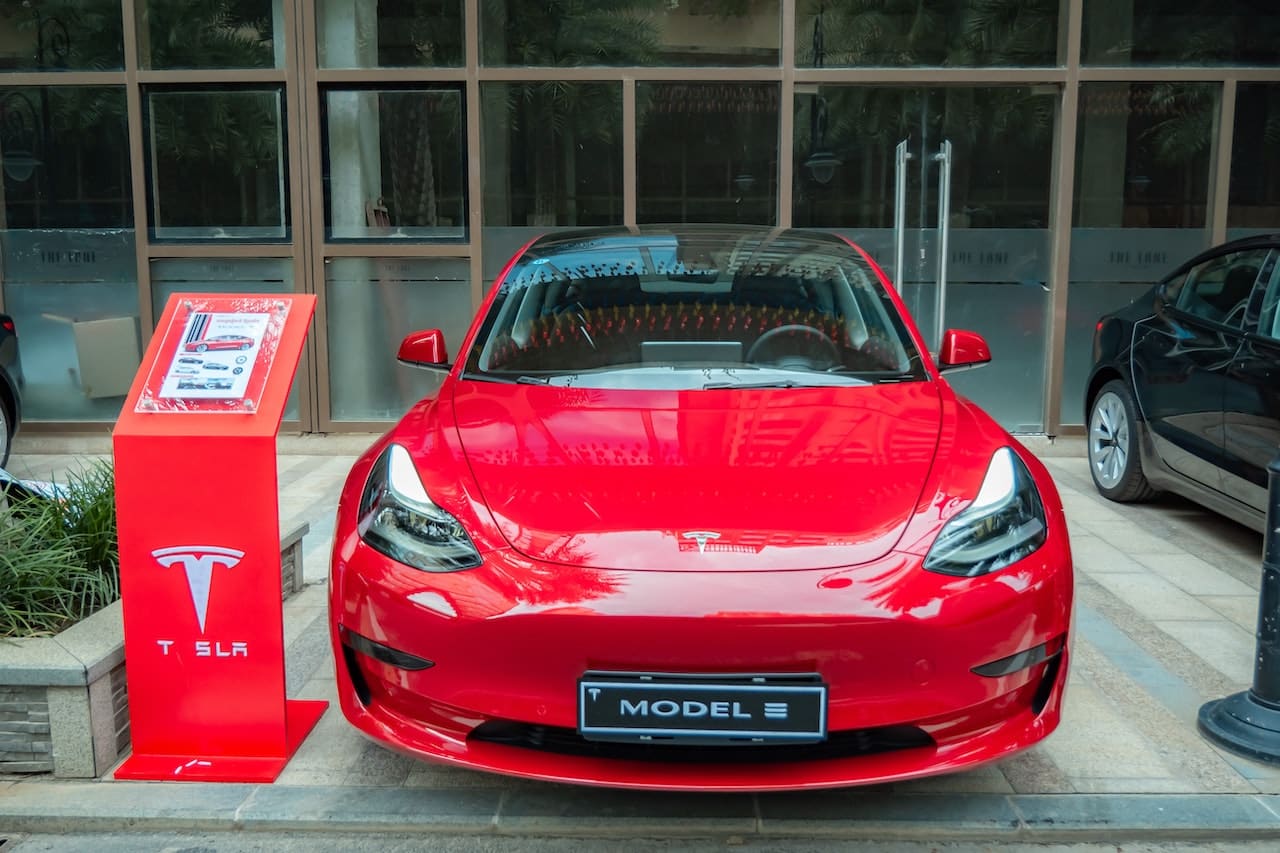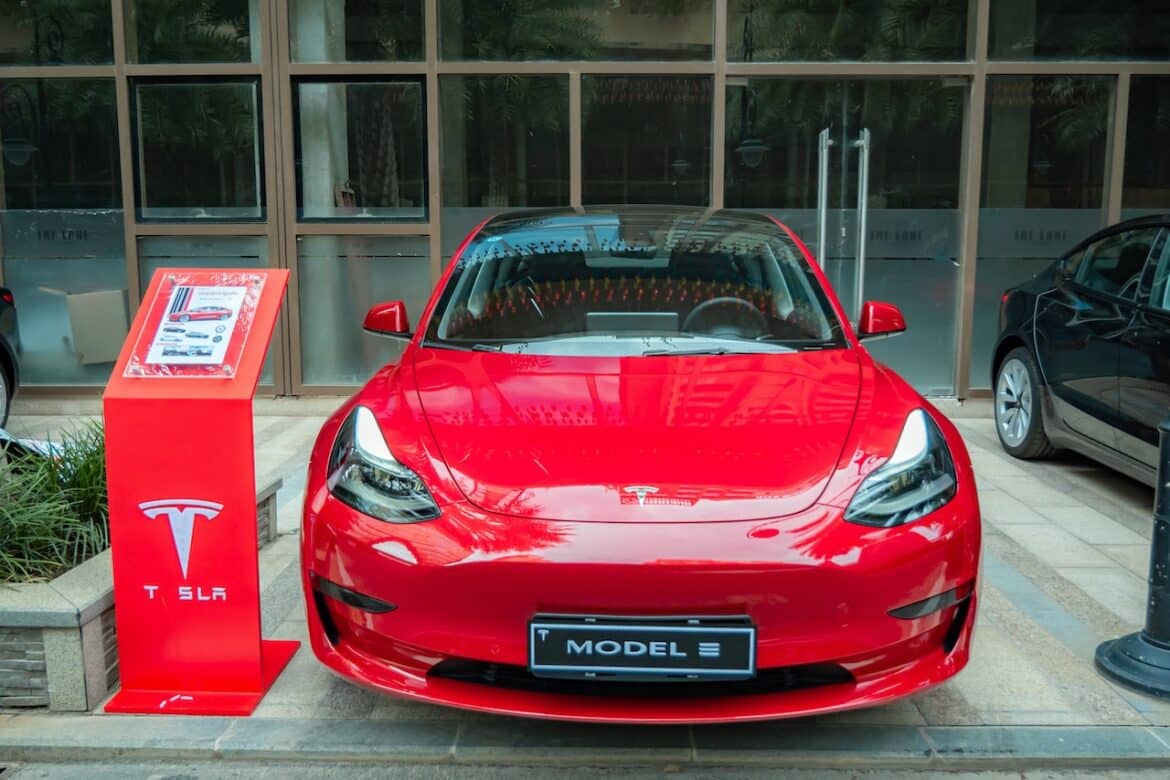 With a YTD loss of around 65%, Tesla (NYSE: TSLA) is among the worst-performing S&P 500 share. Those who were short on the EV share have made billions of dollars in profits this year though.
In 2020 and 2021, Tesla was almost a graveyard for short sellers. In 2020, short sellers lost a whopping $40 billion betting against the Elon Musk-run company and it was the most unprofitable trade of that year. In 2020, TSLA shares rose a whopping 743%. The share continued to do well in 2021 and rose another 50%.
Tesla became a trillion-dollar company in 2021
Tesla went on to become the most valuable automaker ever with a market cap of $1.2 trillion. No other automaker has even come closer. At its peak, TSLA was worth more than all leading automakers combined.
In 2021, famed Tesla short seller Jim Chanos revealed that he was no longer short on shares. Shorting TSLA shares was quite a risky exercise in 2020 and 2021 as the shares were in an uptrend.
Jim Chanos revealed a short position on Tesla
However, the tide began to turn late last year only as TSLA's valuation soared to astronomical levels. TSLA bears are back with vengeance this year and even Chanos is short on the shares. Short sellers have made a cool $15 billion this year betting against the once red-hot Tesla share.
It is the most profitable trade of the year. The second on the list is short Amazon where traders have made $6.2 billion. Amazon is the third worst-performing FAANG share of 2022 and has lost over 50% this year. Like Tesla, it has also lost its status as a trillion-dollar company. In absolute terms, Amazon has lost over $1 trillion in market cap this year and became the first company ever to achieve the dubious feat.
Apple is the biggest short position in December
Apple is the most shorted US share while Tesla comes second. Tesla's short interest is around 3% and earlier this year, leaked chats showed that even Bill Gates was short on the shares.
Musk, who became the richest person ever with a net worth in excess of $300 billion, has now lost the position to Bernard Arnault.
The crash in Tesla shares has made a dent in Musk's net worth. Recently, Musk blamed rising interest rates for the crash in TSLA shares. He has been warning of a recession and believes that the Fed is only amplifying a recession with its rate hikes.
While rising interest rates are certainly to blame for the fall in growth shares like Tesla, other factors are also at play.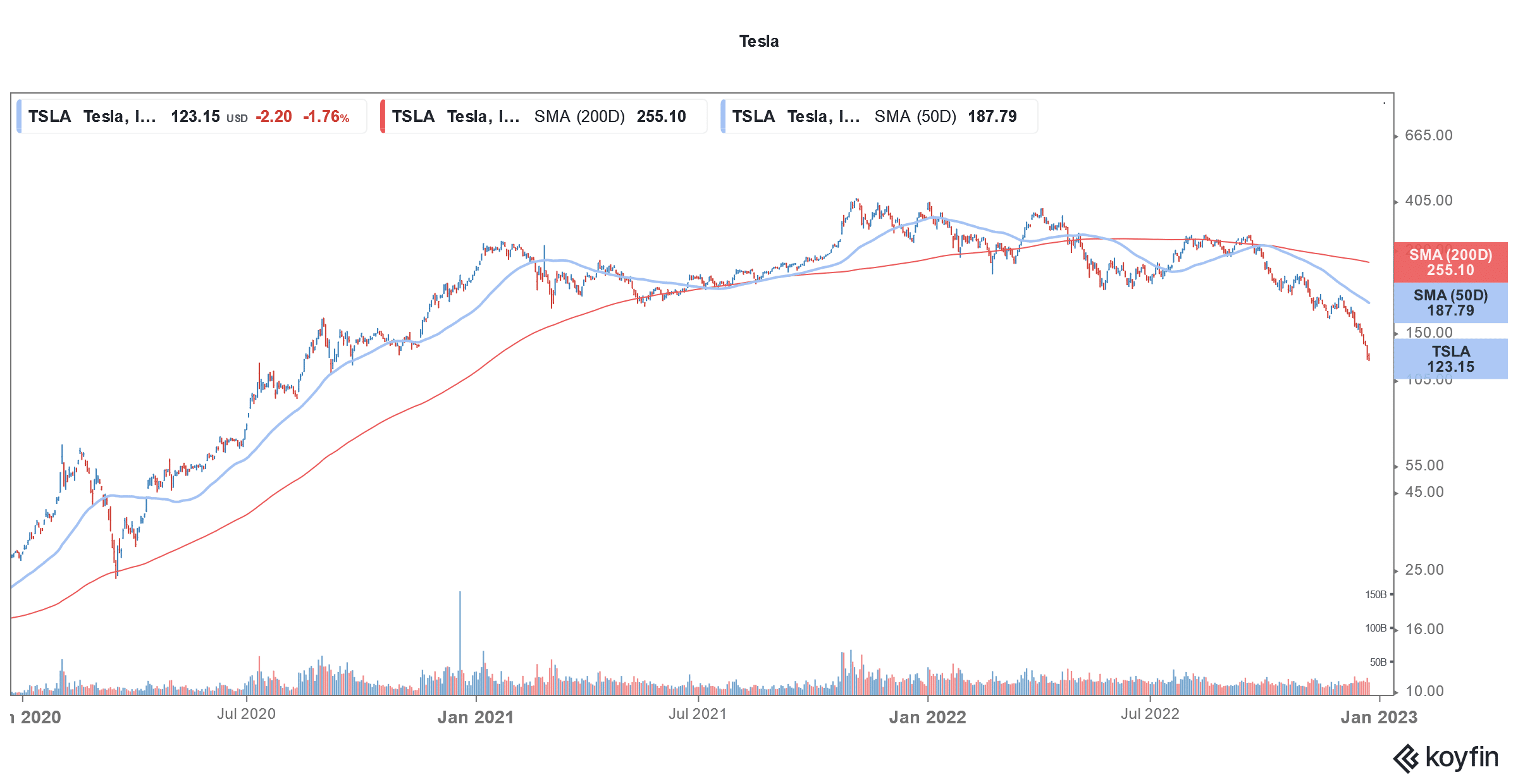 EV demand growth might be coming down
From Tesla to Lucid Motors, many EV companies seem to be facing a demand slowdown. Tesla has lowered car prices in China and has suspended production for a few days. Even in the US, the company offered a $3,750 credit to buyers who take a Model 3 or Model Y delivery in December. It has now increased the credit to $7,500. To buyers in Canada, it is offering a $5,000 credit.
Incidentally, Tesla has missed delivery estimates for two consecutive quarters. During the Q3 2022 earnings call, it scaled back 2022 delivery guidance and said that deliveries would not rise 50% as it had initially projected. Nonetheless, Musk played down demand concerns and said that the fourth quarter would be "epic." He also refuted that Tesla would need to cut production.
Musk sold Tesla shares
Musk sold Tesla shares in several tranches which spooked markets. Musk previously said that he won't sell any more shares but in a typical Musk way he made a U-turn. Yet again, Musk has asserted that he won't sell any TSLA shares for around two years.
Musk has also agreed to give up the CEO role at Twitter. However, even that announcement failed to lift Tesla shares. Multiple surveys have shown that Tesla brand's perception has nosedived after Musk acquired Twitter. Musk has laid off many Twitter employees, triggering a backlash. His political overtures towards conservatives and restoration of Donald Trump's Twitter account haven't gone down well either with many liberals.
The Inflation Reduction Act would restore the EV tax credit for Tesla
Looking ahead to 2023, analysts see a ray of hope. Beginning next year, Tesla cars would also be eligible for the EV tax credit. President Joe Biden has signed the Inflation Reduction Act of 2022 which does away with the sales threshold. As a result, Tesla cars would also be eligible for the $7,500 EV tax credit. Toyota and General Motors cars would also qualify for the tax credit. Also, some analysts see Tesla's risk-reward as more balanced now after the massive crash.
Analysts lower TSLA's target price
Meanwhile, even some of the Tesla bulls have lowered their target prices. Deutsche Bank lowered its target price from $355 to $270 and said, "Beyond the quarter, we continue to expect challenging headlines around demand softening and associated price cuts, but think the company remains best positioned to weather the current macroeconomic conditions, leveraging price to support volume growth and various cost levers in place to protect margins."
Morgan Stanley analyst Adam Jonas also sees TSLA as an attractive buy after the crash. The shares have now fallen below his bear case target price of $150.
EV shares are under pressure
Overall, the honeymoon period for EV shares now seems over and the Fed's continued rate hikes are not helping matters. With most EV startups struggling with their execution plans and competition ramping up in the industry, markets are now wary of these once high-flying names.
As for Tesla, concerns over demand and Musk's Twitter acquisition look like two key headwinds in the short to medium term. While Tesla bulls seem to believe that the worst is over for the shares, bears see the shares falling even further from these levels.