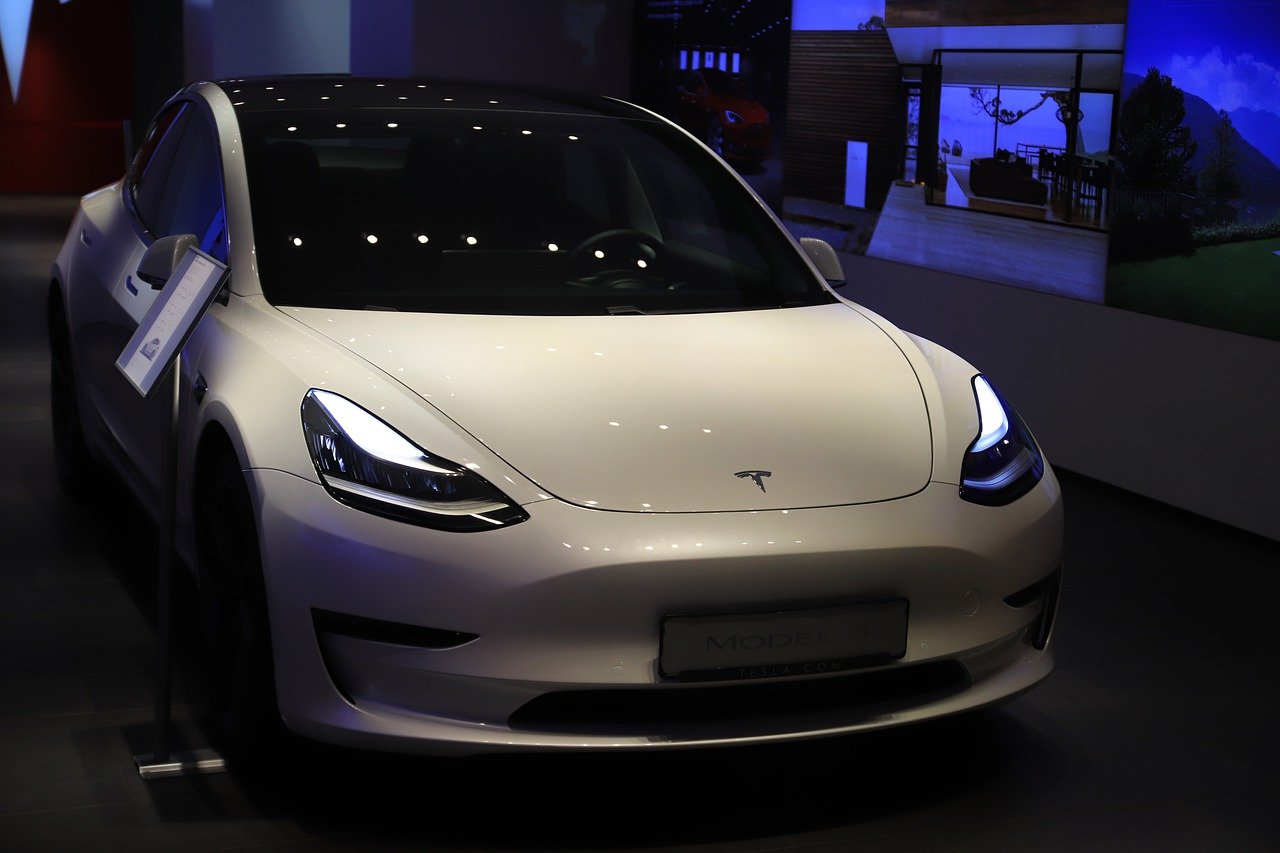 Tesla shares (NYSE: TSLA) are trading lower in US premarket price action today after its third-quarter deliveries missed estimates. The company has now missed consensus delivery estimates for two consecutive quarters.
Tesla delivered 343,830 cars in the third quarter of 2022. It delivered 241,300 cars in the third quarter of 2021 and 254,695 in the second quarter of 2022. The company's production and deliveries plunged in the second quarter due to the COVID-19 lockdowns in China.
However, as the Chinese economy reopened, Tesla's production also bounced back and it said that June was a record production month. Notably, deliveries of Chinese EV (electric vehicle) companies also fell in the second quarter due to the lockdowns.
Coming back to Tesla, while its deliveries rose to a new record high in the third quarter, they fell short of the nearly 365,000 that analysts were expecting. Over the last three years, Tesla's deliveries have surpassed expectations, including during the COVID-19 lockdowns and the supply chain issues.
Tesla Q3 delivery report failed to enthuse markets
However, its deliveries have been below expectations for two straight quarters now. Commenting on the third quarter delivery report, Tesla admitted that, historically its deliveries have been skewed towards the end of the quarter.
It said, "As our production volumes continue to grow, it is becoming increasingly challenging to secure vehicle transportation capacity and at a reasonable cost during these peak logistics weeks." Tesla said that "In Q3, we began transitioning to a more even regional mix of vehicle builds each week, which led to an increase in cars in transit at the end of the quarter. These cars have been ordered and will be delivered to customers upon arrival at their destination."
The breakup of Tesla's Q3 deliveries
In the third quarter, Tesla delivered 325,158 Model 3/Y and 18,673 Model S/X. The company has achieved scale with its lower-priced Model 3/Y and together these two models now account for the bulk of the company's sales.
Tesla delivered 936,000 vehicles in 2021 and has guided for a long-term delivery CAGR of 50%. This would imply 2022 deliveries of just above 1.4 million and Tesla would need to deliver 495,000 vehicles in the fourth quarter to meet its guidance. However, Wall Street analysts expect it to deliver only about 457,000 cars in the fourth quarter of 2022.
New Gigafactories to boost Tesla's deliveries
Here it is worth noting that despite the COVID-19 lockdowns in China and the US, Tesla almost met its guidance of half a million deliveries in 2020. The company would also now bank on incremental deliveries from its Berlin and Austin Gigafactories. While the Berlin Gigafactory has reached a weekly production run rate of 2,000 cars, Austin has reportedly crossed the milestone of 1,000 weekly production.
Tesla's CEO Elon Musk has said that the company would need to build half a dozen Gigafactories as it looks to sell 20 million cars annually by 2030.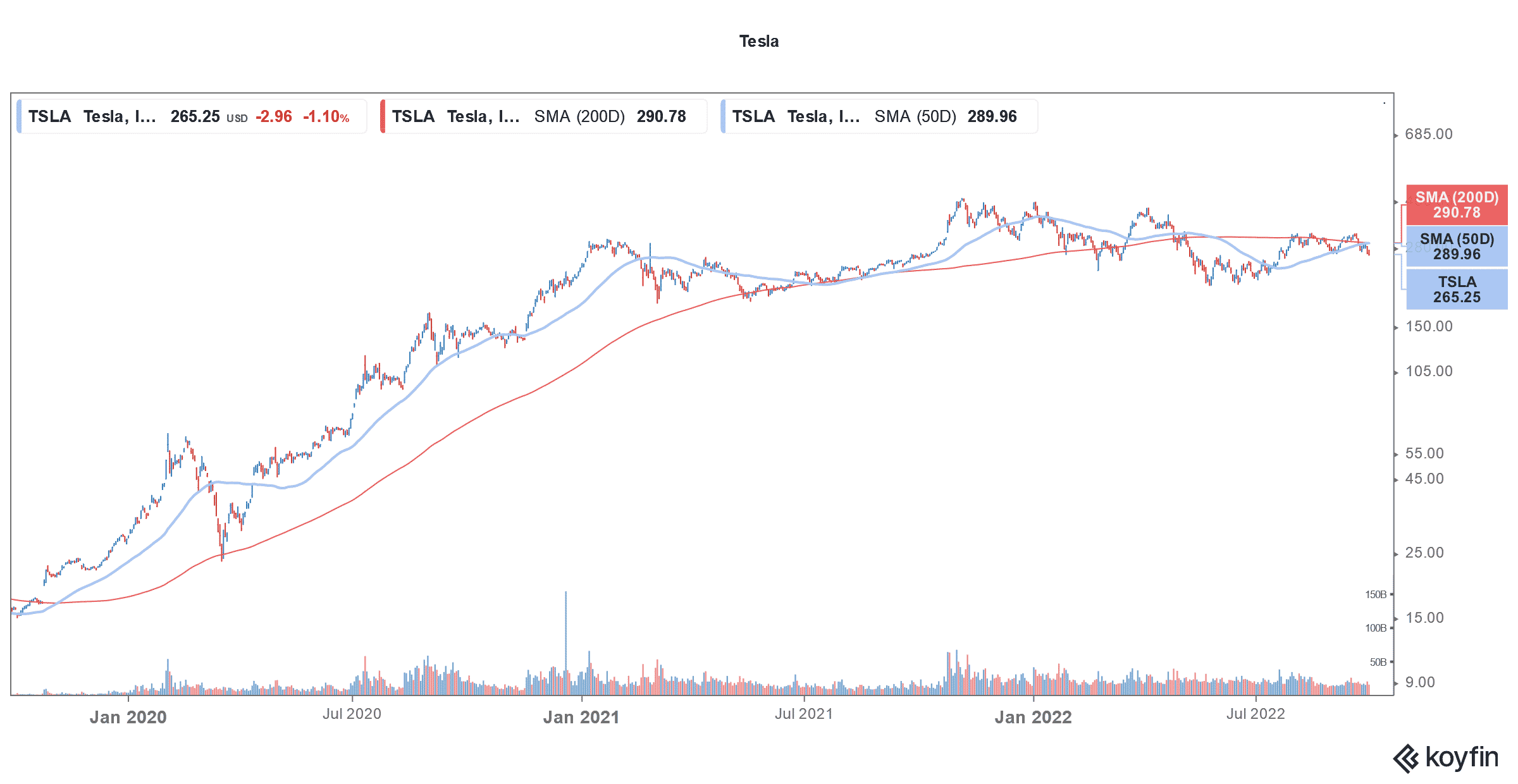 Tesla managed to increase its US market share
According to TrueCar, Tesla had a 4.1% market share in the US market in August, as compared to 2.1% in the same month last year. Here it is worth noting that this is the total market share which includes both ICE (internal combustion engine) and electric cars. While US automakers have been pivoting towards EVs, ICE cars still account for the bulk of the country's total car sales.
While Tesla has a low single-digit market share of the US car market, it is the market leader when it comes to electric cars. Meanwhile, Bank of America has predicted that gradually Ford and General Motors would be able to snatch some market share from Tesla in the US EV market.
Tesla cars to be eligible for the EV tax credit
Notably, Tesla has been able to grow its market share in the US despite its cars not being eligible for the federal EV tax credit. Along with Tesla, General Motors and Toyota cars also don't qualify for the tax credit as they surpassed the threshold.
However, beginning next year, Tesla cars would also be eligible for the EV tax credit. President Joe Biden has signed the Inflation Reduction Act of 2022 which does away with the sales threshold. As a result, Tesla cars would also be eligible for the $7,500 EV tax credit.
Analysts are turning bullish on Tesla shares
Last week, Truist reiterated Tesla as a buy and termed the company a play on AI. Tesla held its AI Day last week where it unveiled its humanoid which it said would be commercially available over the next three to five years.
While currently Tesla gets most of its revenues from car sales, it also has other businesses like energy, software, and AI. Over the long term, Musk believes that the Energy business would be as large as the automotive business. He also said that FSD (full-self driving) price would eventually rise to $100,000. The service cost $10,000 earlier this year but Tesla has twice raised the price in 2022 and it now costs $15,000.
Inflation Reduction Act to boost EV sales
Several analysts also turned bullish on Tesla after President Joe Biden signed the Inflation Reduction Act of 2022. In its note, Morgan Stanley said, "Tesla's EV prowess is well known. But what is less known is the company's potential to drive battery manufacturing efficiencies at tera-scale that investors will value… with a supply chain the DOE may value even more. The more we look at the IRA the more concerned we feel for Tesla's competition."