Inovio Pharmaceuticals is a US pharma stock that is listed on the NASDAQ exchange. You might have only come across the firm recently owing to its involvement in a potential COV-19 vaccine. Although this pharma stock is American-based, investing from the UK is simple.
All you need is an online broker that gives you access to the NASDAQ exchange, an instant deposit method like a debit/credit card and that's it – you can buy Inovio shares at the click of a button.
In this guide, we are going to show you how to buy Inovio shares online in the UK.
To ensure you are able to do this in the most convenient and cost-effective manner possible, we'll also discuss the best UK brokers to buy Inovio shares from today.

The only way that you will be able to buy shares in Inovio is by finding an online stock broker that covers the US markets. Although there are hundreds of such platforms active in the space – only a handful actually offer markets on Inovio.
This is because until recently – the firm had a small valuation – at least in terms of the wider NASDAQ exchange. Additionally, you also need to ensure that your chosen broker offers competitive fees and that it is in possession of a license from the FCA.
Fortunately for you, we've sourced two platforms in particular that allow you to trade or buy Inovio shares from the comfort of your home.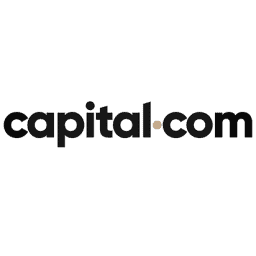 The first option available to you is Capital.com – which is a trusted UK platform that allows you to trade Inovio shares in the form of CFDs. This means that you won't actually own the underlying shares. Instead, you will be trading the short-term movement of its real-world stock price. In other words, if Inovio shares increase by 10% on the NASDAQ exchange, as will your CFD instrument.
While non-ownership of the shares might concern you at first glance, stock CFDs come with several benefits that you won't find at a traditional brokerage house. For example, Capital.com allows you to trade Inovio CFDs with leverage. In fact, the platform requires an upfront 'margin' of just 20%. This means that a £2,000 buy or sell position on Inovio shares would require a deposit of just £400.
Furthermore, Capital.com allows you to choose from a long or short position on Inovio shares. In simple terms, this gives you the option of speculating which way you think the markets will go. If opting for a long position, this means that you think the shares will go up. On the contrary, a short position means the opposite. Regardless of whether you go long or short on your Inovio stock CFD trade, Capital.com does not charge any commission. Instead, it's the only the spread that you need to keep an eye on.
At the time of writing, this amounts to a spread of just $0.12 at Capital.com – which is very competitive. What we really like about this UK stock trading platform is that you can open an account from just £20. You can do this with a debit/credit card or e-wallet. In fact, Capital.com also permits demo accounts – so you can trade Inovio share CFDs without risking any money. In terms of safety, this UK platform is authorised and regulated by the FCA.
Pros:
Trading on hundreds of US and UK shares
Educational app for new traders
AI assistant identifies your weak points
Trade ideas generated daily
Excellent charting and analysis interface
100% commission free trading
Cons:
Cannot build custom trading strategies
75.26% of retail investor accounts lose money when trading CFDs with this provider.
2. IG – Trusted UK Trading Platform With 10,000+ Shares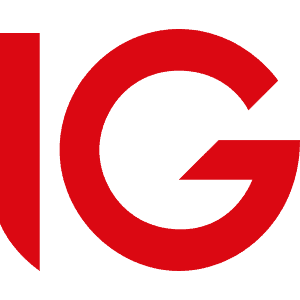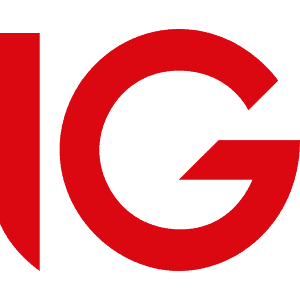 If you don't like the sound of trading CFDs and simply want to buy Inovio shares in the truest form – then IG is likely to be your best bet. This UK brokerage house has an excellent reputation that dates all the way back to the early 1970s. Not only does IG hold several brokerage licenses – including with the FCA – but it also a PLC traded on the London Stock Exchange. As such, this broker is as good as it gets in the trust department.
In terms of its stock library, IG is home to over 10,000 equities from dozens of UK and foreign exchanges. This includes the NASDAQ exchange – meaning that you can buy Inovio shares with ease. Everything can be completed online or via the IG mobile app – which is compatible with iOS and Android devices. When it comes to share dealing fees, IG allows you to access to the US markets on a commission-free basis.
You will, however, need to have traded at least three times in the previous calendar month. If you were unable to achieve this, then you will pay a commission of £10 per slide. This means that you will pay £10 when you buy Inovio shares and against when you cash them out. We should also note that you might need to pay a custodian fee – which stands at £24 per quarter However, you can avoid this fee if you place at least three trades within the respective 3-month period or you hold at least £15,000 worth of shares.
In addition to share, ETF, and investment trust services, IG also allows you to trade CFDs. This includes Inovio shares, meaning that you will have the option of applying leverage or short-selling. Nevertheless, if you want to trade or buy Inovio shares form IG right now, opening an account in less than 10 minutes. The broker does require a minimum deposit of £250 and it supports debit/credit cards and a UK bank transfer.
Pros:
Trusted UK broker with a long-standing reputation
Good value share dealing services
Leverage and short-selling also available
Spread betting and CFD products
Access to the UK and international markets
Great research department
Cons:
A minimum deposit of £250
US stocks have a $15 minimum commission
Your capital is at risk
Step 2: Research Inovio Shares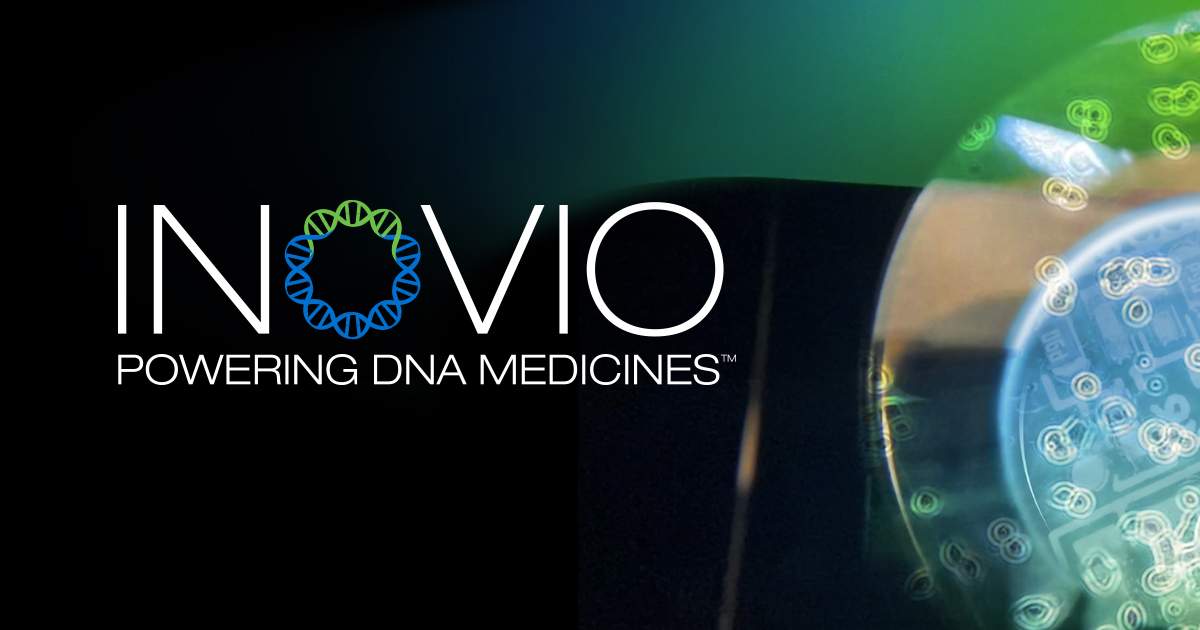 Whether you're looking to invest in Inovio or other pharmaceutical shares like Pfizer, Vectura or Tilray, it's important you know what's what.
There is every chance that until recently – you had never heard of Inovio. Put simply, this is because the stock is one of many pharmaceutical companies working on a potential vaccine for COV-19.
As you can imagine, those successful in achieving this goal are destined for uncapped fortunes. In turn, this will have a hugely positive impact on the stock's value. However, there is, of course, no guarantee that Inovio will be successful in finding a vaccine for the virus.
If it doesn't, then your investment will likely be worth significantly less than what you originally injected. Taking all of the above into account, we would strongly suggest that you read through the following sections. We discuss some background information on Inovio shares alongside some potential risks and rewards to look out for.
What is Inovio?
Launched way back in 1979, Inovio Pharmaceuticals, Inc. is a US-based biotechnology firm. It overarching niche is that of DNA-based treatments for the purpose of infectious diseases and cancer. As such, Inovio is one of many pharmaceutical stocks that are working flat out on a potential vaccine for the coronavirus pandemic.
As noted above, this is likely how you have come across Inovio in recent months and thus – why you are considering buying some of its shares. With that being said, a lot of 'noise' has come out of the Inovio management team since the virus first came to fruition. In fact, as early as January 2020 Inovio boldly 'claimed' that it had discovered a vaccine.
Later in the month, the firm received a grant worth up to $9 million from the Coalition for Epidemic Preparedness Innovations – which allowed it to begin the first phase of testing. In addition to this, the pharma stock has also received a grant of $5 million from the Bill & Melinda Gates Foundation. In the first week of March, Inovio then claimed that it was looking to start human trials in the following month.
Taking all this into account – it makes sense that these ongoing developments have had a positive impact on Inovio's share price – which we cover in the section below.
Inovio Share Price History
Although you are likely more interested in how Inovio shares have performed since the pandemic began, it is important to take a quick trip down memory line. With the firm first going public in 1998 – back then you would have paid $60 per stock. This price takes into account its 2014 1-for-4 reverse stock split. Nevertheless, had you invested £10,000 into its 1998 IPO, your money would now be worth just £2,100 (as of October 8th 2020).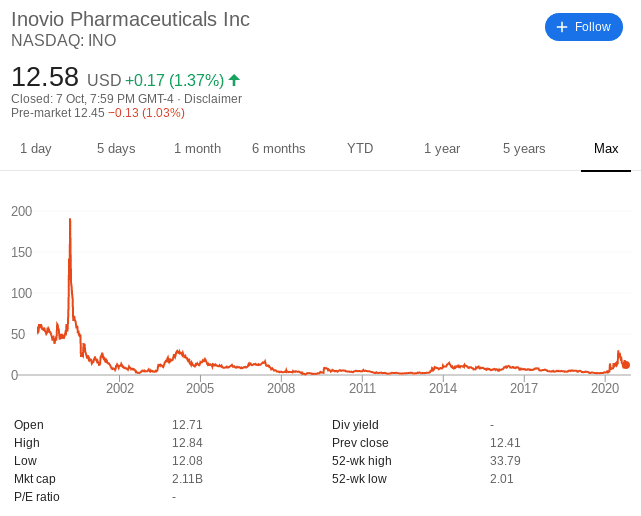 That's right – although the stock has been public for over 22 years, you would be looking at losses of 79%. These losses are amplified further when you factor in the effect of inflation. Even more pertinently, Inovio shares were worth just $2.01 before the pandemic came to fruition. As such, this means that the firm was worth just a minute fraction of its IPO valuation.
With that being said, it's potentially not all doom and gloom for IPO packers – as Inovio shares did peak to $191 in 2002 – representing gains of over 218%. Once again, this illustrates the importance of timing the market to perfection. Nevertheless, we are here discussing the outlook of Inovio shares because of the firm's involvement in a potential vaccine for COV-19. As such, we need to look at its share price action from early 2020.
2020 Price Action
So, In the turn of the year, Inovio shares were priced at $3.21 on the NASDAQ exchange. Its share price then gradually saw an upward trajectory in line with its frequently published updates on the firm's proposed vaccine – alongside the aforementioned grants.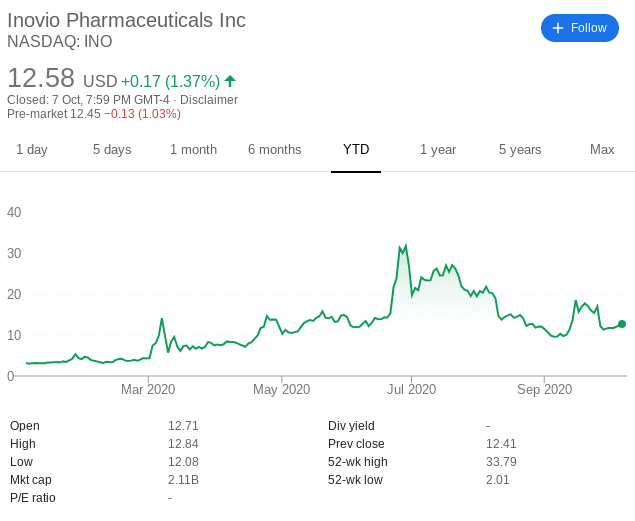 This continued until the final week of June – whereby the Inovio shares peaked at $33.79 each. To put this figure into perspective, this represents a 7-month increase of over 950%. In other words, had you invested £10,000 at the start of the year, this 'would' have been worth as much as £95,000.
However, this is where the party stopped for Inovio shareholders – with the stocks then taking a turn in the opposite direction. As noted above, the very same stocks are now worth just $12.58. From its 2020 peak, this represents a decline of 62%.
Inovio Share Shares Dividend Information
Put simply, Inovio does not pay dividends. In fact, although the firm was launched over four decades ago – to this day it has never paid a single penny in dividend distributions. If this is something that you are after, there are plenty of dividend stocks from the pharmaceutical industry. This includes UK giants GlaxoSmithKline and AstraZeneca.
Should I Buy Inovio Shares?
Make no mistake about it – Inovio is a high-risk investment. After all, the stocks were virtually worthless until the firm announced that it was working on a potential vaccine for COV-19. Since then, a lot of noise has been surrounding Inovio. On the one hand, if the firm is able to achieve what it claims – then the upside potential is obviously going to be substantial. But, if it doesn't, then there is every reason to believe that the shares will go back to pre-pandemic levels of $2-3.
Before taking the plunge, be sure to make the following considerations:
FDA Puts Hold on Clinal Trial Process
The Food and Drug Administration (FDA) is responsible for regulating the US public health arena. Ultimately – it has the final say on which treatments do and don't hit the mass markets. In the case of Inovio, the FDA announced in late September that is was temporarily suspending the firm's phase 2/3 clinal trials.
Previous to this announcement, management was publicly confident that it would begin its phase 2/3 trials in September. However, the FDA noted that it requires further investigation in the trials before giving them the green light. This is, of course, a major roadblock for Inovio.
If Trials Resume, a Big Bounce Could be Imminent
Once management at Inovio responded to the concerns of the FDA, the institution will have one month to let the firm whether or not it can resume its trials.
If it does get the all-clear – then there is every chance that the markets will respond positively. Ultimately, if this is the case – you now stand the chance to buy Inovio shares at a discount. At just over $12 per share – this is 62% lower than its 2020 peak.
All or Nothing Investment
It goes without saying that an investment in Inovio is somewhat of an all or nothing prospect. That is to say – it's likely that one of two things will happen. In Inovio does inch closer to a potential vaccine, then, in turn, it's all-but-certain that we will see its shares form a new upward trend.
However, if this doesn't happen, then the opposite will happen. This represents a super high-risk investment proposition. As such, if you're more a risk-averse investor – there are lots of high-grade, strong and stable pharmaceutical stocks to choose from. Additionally, many of these stocks have a long-standing track record of paying dividends.
Step 3: Open an Account and Deposit Funds
If you have decided to proceed with your plan to buy Inovio shares – then you will now need to open an account with a suitable stock broker. The process is very similar across all platforms, albeit, we are going show you the steps with our top-rated platform Capital.com
Note: Capital.com offers Inovio shares in the form of CFDs. If you prefer buying the shares in the traditional sense, we would suggest considering IG.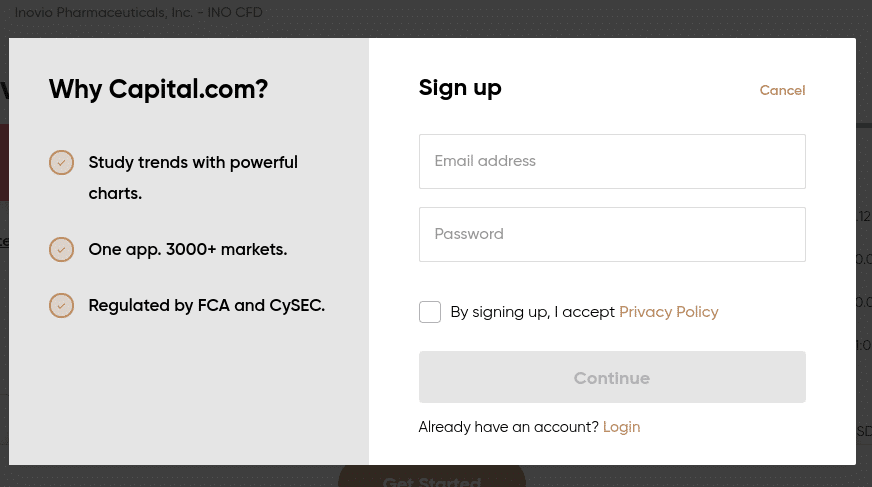 Firstly, visit the Capital.com website and click on the 'Trade Now' button – which you will find at the top right-hand side of the screen. You will then be asked to enter your email address, choose a strong password, read and accept the privacy policy and then click on 'Continue'.
On the next page, you will be asked for some personal information. This includes your full name, home address, date of birth, and national insurance number.
Capital.com is license by the FCA, so you will also need to provide some identity documentation. This includes a government-issued ID like a passport or driver's license. Additionally, you'll need to provide a proof of address – which needs to be something along the lines of a utility bill or bank account statement.
When it comes to making a deposit, you can choose from the following payment methods:
Debit card
Credit card
E-wallet
Bank transfer
If opting for a debit/credit card or e-wallet, not only will your deposit be processed instantly – but the minimum stands at just £20. Alternatively, a bank transfer will take several days to arrive and has a much higher minimum at £250. No deposit fees apply to any of the above methods.
Step 4: Trade Inovio Shares
As soon as you have funded your Capital.com account you can proceed to trade Inovio shares. To go straight to the respective trading page – enter 'Inovio' in the search function and click on the result that pops up.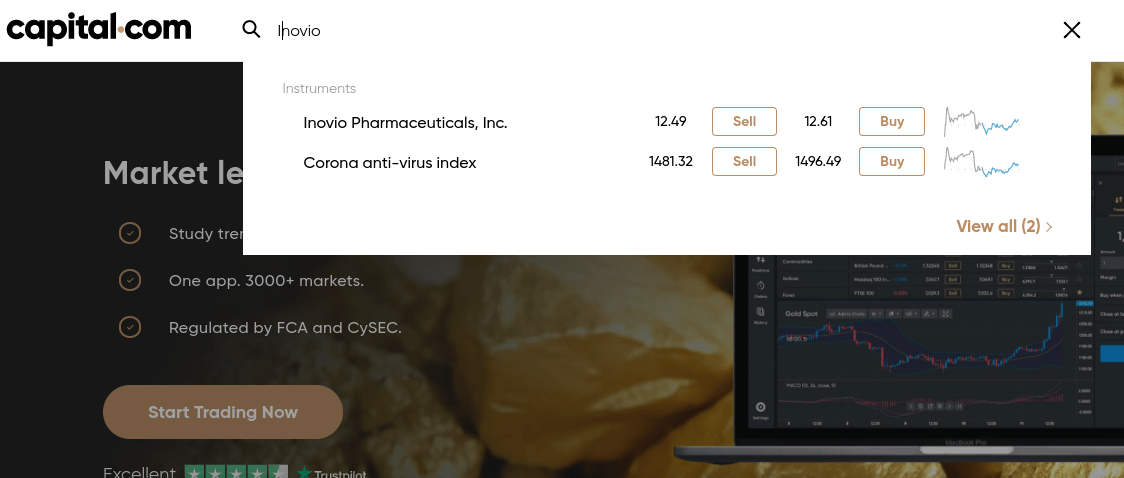 You then need to click on the 'buy' or 'sell' button – depending on which way you think the markets will go.
To complete your Inovio stock CFD trade – you will need to enter the following:
Market/Limit Order: If you want your trade executed at the next available price – opt for a market order. Alternatively, if you want to trade Inovio shares at a certain price, change this to a limit order.
Stake: This is the amount that you wish to stake on the trade.
Leverage: If you want to trade with more than you have in your account, you can apply leverage of up to 1:5 when trading Inovio shares. If not, leave this at 1:1.
Stop-Loss: This allows you to exit your position when it goes in the red by a certain amount.
Take-Profit: Close the position in profit automatically when a certain price target is met.
Once you are happy with your order form – confirm it.
Inovio Shares Buy or Sell?
All in all, investing in Inovio is arguably a punt. After all, everything is dependent on the firm being successful in its aim to find a vaccine for COV-19. If you do proceed, we would strongly suggest that you keep your stakes to a minimum. After all, this is a high-risk investment proposition.
The Verdict?
In summary, the upside potential of Inovio shares is huge. Equally, as are the risks. With that said, if you do want to trade or buy Inovio shares today – the process can be completed in less than 10 minutes when using an online broker. For example, Capital.com allows you to open an account online and instantly deposit funds with a debit/credit card or e-wallet.
Then, it's just a case of determining whether you think Inovio shares will increase or decrease in value. Best of all, Cpaital.com charges no trading commissions and Inovio share CFDs current comes with a spread of just $0.12!
Simply click the link below to get started!
Capital.com – Trade Inovio Shares With Zero Commission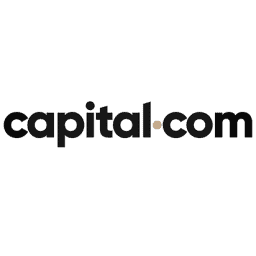 75.26% of retail investor accounts lose money when trading CFDs with this provider.
Other Vaccine Shares
Interested in investing in other pharmaceutical companies that are involved in developing a coronavirus vaccine? Check out the list below.
FAQs
What stock exchange are Inovio shares listed on?
Do Inovio shares pay dividends?
When did Inovio go public?
How do you buy shares in Inovio in the UK?