How to Buy Vectura Shares Online in the UK
Fact Checked
Everything you read on our site is provided by expert writers who have many years of experience in the financial markets and have written for other top financial publications. Every piece of information here is fact-checked.
Disclosure
Please note that we are not authorised to provide any investment advice. The information on this page should be construed for information purposes only. We may earn commissions from the products mentioned on this site.
Pharmaceutical company Vectura Group isn't as well-known as many of its industry peers. But this company has found a niche in developing and producing inhaled medications for respiratory illnesses. In addition to creating its own drugs, Vectura partners with other, smaller drug makers throughout the UK and Europe to develop inhaler-based treatments.
Vectura shares are down nearly 50% from highs in 2015 and 2016. So is right now an opportunity to buy Vectura shares at a bargain? In this guide, we'll highlight top online brokers in the UK that you can use to invest in Vectura and walk you through the buying process. We'll also take a closer look at Vectura's outlook to help you decide whether this pharmaceutical company is a strong investment.
Step 1: Find a UK Broker That Offers Vectura Shares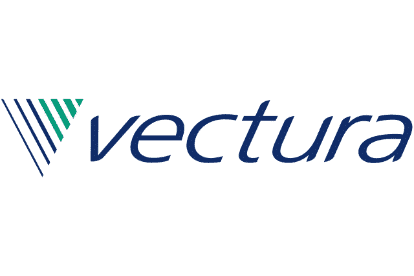 Vectura trades on the London Stock Exchange, but it isn't part of the major FTSE 100 or FTSE 250 indices. In order to buy Vectura shares, you'll need to choose a UK broker that specifically offers stock trading for this company.
In addition, it's important to check what else your stock broker offers. Look for brokers that offer trading on funds like ETFs or mutual funds if you want to create a diversified portfolio for the long-term. In addition, we recommend sticking with commission-free brokers whenever possible. This can save you a significant amount of money in the long run.
With that in mind, let's take a look at two of the best UK brokers you can use to buy Vectura shares:
1. eToro – Buy Over 800 Shares with 0% Commission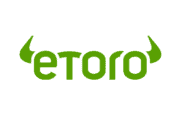 eToro gives you access to more than 800 global stocks – including stocks that trade on exchanges in London, New York, Paris, Hong Kong, Tokyo, Johannesburg, and more. You can also trade more than 450 ETFs along with forex, commodities, bonds, and cryptocurrencies. Notably, when trading shares, you can either buy shares outright or trade stock CFDs.
Better yet, trading with eToro is 100% commission-free. The only fee you pay for trading is the spread, which is usually less than 1% for shares at eToro. This broker does charge withdrawal fees, but they're relatively inexpensive and shouldn't be a major problem for most traders.
eToro also stands out for its trading tools. This broker has a fully featured mobile trading app to help you invest on the go. It also includes a social trading network and supports copy trading to help you jumpstart your portfolio. If you prefer to do your own analysis, you can take advantage of detailed price charts with nearly 100 built-in technical studies.
Pros:
Trade 800+ global shares
Commission-free trading with low spreads
Offers ETFs, forex, commodities, and more
Buy shares or stock CFDs
Social trading and copy portfolios
Cons:
Limited technical analysis for advanced traders
67% of retail investor accounts lose money when trading CFDs with this provider.
2. IG – Access to Thousands of Global Shares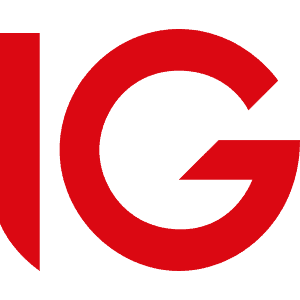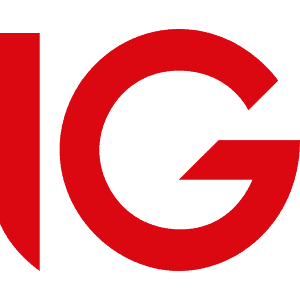 While eToro has an immense variety of stocks on offer, few UK brokers can compete with IG when it comes to variety. This brokerage, established in 1974, has offices all over the world and is tightly integrated with global stock exchanges.
Whether you want to trade Vectura shares or invest in startups in emerging economies, you can do it with IG. IG is a stock broker and a CFD broker and you can trade most shares with leverage up to 1:10.
IG provides clients with an extremely powerful trading platform – ProRealTime. With this software, you get access to in-depth technical charts, more than 100 built-in indicators, and the ability to create your own custom indicators. That offers superior flexibility for advanced traders who want to build their own strategies. IG also has its own news feed and provides share research from its analysts that you can draw on to make trading decisions.
CFD trading on IG comes with a  0.10% commission, with a minimum charge of £10 per trade. The good news is that there's no spread on top of that – you pay the actual market price when trading. This pricing structure makes sense if you're buying shares in large quantities, but it's not ideal for small trade volumes.
Pros:
Trade CFDs at 1:10 leverage
Offers thousands of global shares
ProRealTime trading platform
Professional stock research
Cons:
Minimum £10 charge per trade
There is no guarantee you will make money when trading CFDs with this provider.
Step 2: Research Vectura Shares
Whether you're investing in Vectura or other pharmaceutical companies like Pfizer of AstraZeneca, always make sure you do your research.
Vectura has been around for more than 20 years, but this company has largely stayed out of the limelight. So before you invest, it's important to get to know Vectura and understand the company's outlook for the future.
Vectura Share Price History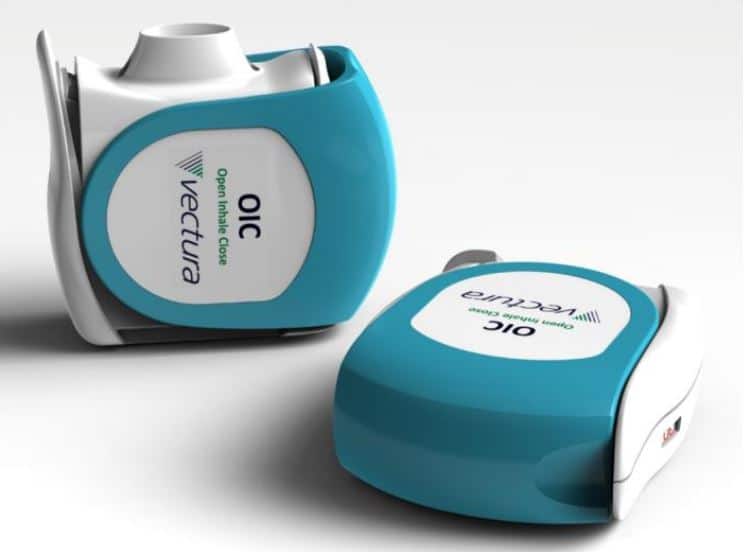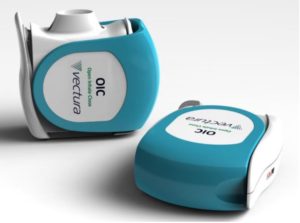 Vectura was founded in 1997 as a pharmaceutical company focused on developing treatments for respiratory illnesses. It spent much of its early years on research and development, ultimately producing popular inhaler-based drugs like flutiform, Seebri, and Ultibro Breezhaler. Vectura has acquired several smaller competitors over the past two decades, including Innovata in 2007 and Activaero in 2014, and merged with Skyepharma in 2016.
Vectura began trading publicly as AIM shares in 2004, then migrated to the London Stock Exchange in 2007 after its acquisition of Innovata. The Skyepharma merger was disappointing to shareholders, as it ultimately watered down the value of Vectura shares. The Vectura share price fell from a high of 204p at the end of 2015 to as little as 75p per share in 2018.
Despite Vectura's focus on respiratory drugs, the company has not thrown its hat into the ring for COVID-19 treatments. In fact, Vectura has been more worried about protecting its existing supply chains for its current medications during the pandemic. The company's shares spiked after it announced that it expects growth for 2020 despite the market shock of the coronavirus. Vectura currently trades at around 119p per share.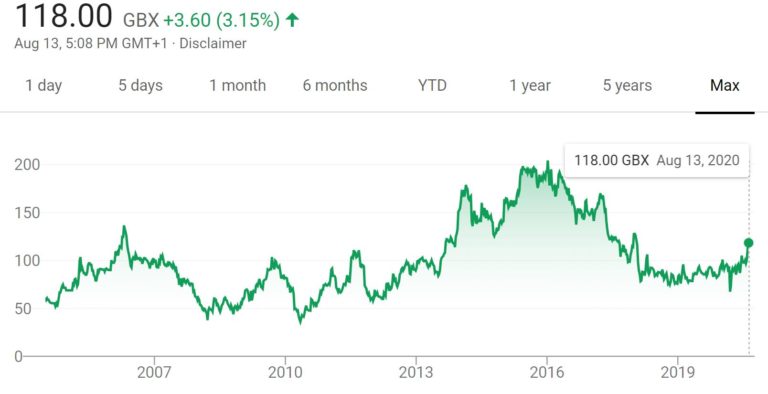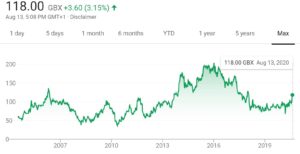 Vectura Shares Dividend Information
Vectura does not currently and has never offered a quarterly or annual dividend. However, the company did pay out a one-time special dividend of 6p per share in 2019 – equivalent to a 6.8% yield at the time. Vectura did not make any indications that such a payout would occur again in the future. Except for a bump around the ex-dividend date, the special dividend largely did not affect the Vectura share price.
Should I Buy Vectura Shares?
Vectura shares have been on a bullish run over the past few months after years of disappointment for shareholders. But are current gains sustainable, or is this just a temporary rise before another long period of stagnation?
Investors have reason to be hopeful about Vectura's shares. The company announced earlier in 2020 that it expects its supply lines and R&D processes to be resilient against the coronavirus pandemic. That essentially means that the company hasn't had to cease laboratory except for a brief period in the midst of the lockdowns.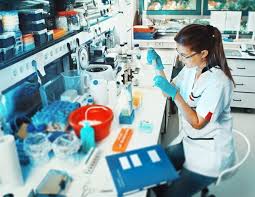 At the same time, Vectura said that it anticipated revenue growth of around 5% year-over-year. The company has two asthma drugs in the regulatory pipeline that should be approved later this year. Of course, there is some risk to investors there – if either of these drugs is held up by regulators in the UK or Europe, expect to see Vectura shares take a sudden turn for the worse.
There are some other reasons that Vectura looks appealing as a long-term investment. The company has managed to keep its debt extremely low, funding most of its ongoing research through cash on hand from drug sales and patent royalties.
In addition, Vectura is increasingly developing a more steady revenue flow through partnerships with other pharmaceutical companies. Rather than focus solely on drug development going forward, Vectura plans to leverage its own experience with crafting inhaler-based treatments to help smaller drug companies. Vectura will serve as a consultant and a partner for these companies and collect fees and shares of drug profits going forward.
Step 3: Open an Account and Deposit Funds
Ready to buy Vectura shares? In order to get started, you'll need to open a new brokerage account. We'll walk you through the process of buying shares using eToro, which offers commission-free trading for many of the best shares in the world and a user-friendly trading platform.
To create a new account with eToro, head to the broker's website and click the 'Join Now' button. Enter a new username and password for your account, then fill in personal details like your name, address, email, and phone number.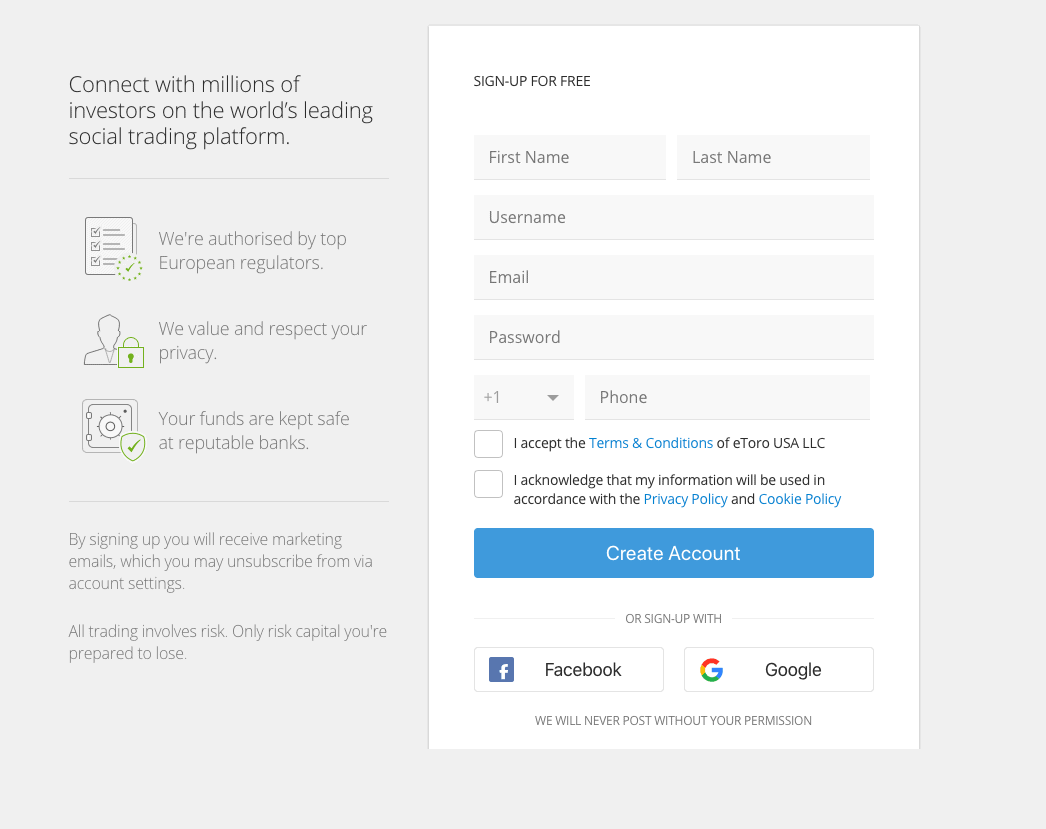 eToro also requires you to verify your identity by uploading a copy of your driver's license or passport and a copy of a recent utility bill or bank statement. This verification step is required by government regulators and helps keep your account safe. You can skip it for now if you're short on time, but you won't be able to withdraw funds from your account until it's verified.
Before you can jump into trading, you need to fund your new account. eToro requires a minimum deposit of £140.
You can make a deposit using any of several popular payment methods:
Debit card
Credit card
UK bank transfer
Wire transfer (extra fees apply)
PayPal
Neteller
Skrill
Funds deposited by debit card, credit card, or e-wallet are available for trading immediately. Funds made by bank transfer typically appear in your account within 2-3 business days.
Step 4: Buy Vectura Shares
With your account funded, you're ready to buy shares in Vectura. From the eToro dashboard, enter 'Vectura' in the search bar at the top of the page. Click on the company when it appears in the drop-down menu, then click 'Trade' on the Vectura stock page.
This will open an order form for your trade. To start, enter how much money you want to invest in stocks of Vectura. You can invest any amount over £40 since eToro enables you to buy fractional shares. If you want to add a stop loss or take profit to your trade, you can do that in the order form as well.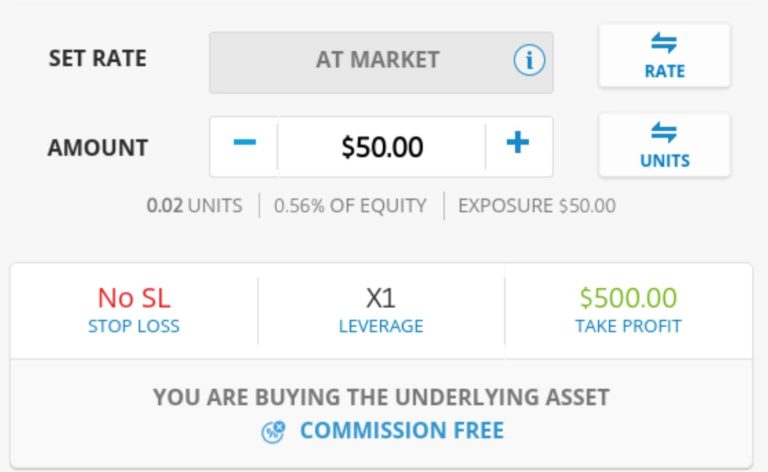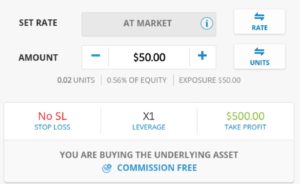 Finally, if you're trading Vectura stock CFDs, you can decide how much leverage you want to apply to your trade if any. We recommend that you use caution about trading with leverage, since it increases the risk of your trade and comes with additional fees. Note that you do not have to trade with leverage on eToro.
When you're ready, click 'Trade' to buy Vectura shares.
Vectura Shares Buy or Sell?
Vectura has received renewed interest from investors recently thanks to its rosy projections for 2020. However, it's worth being cautious around this stock considering that it's still down more than 40% from its 2015 high. Vectura shareholders have had a difficult several years. While the company may be turning things around, transformation won't happen overnight.
Given that, we'd recommend a wait and see approach to Vectura shares. The company is showing promise and the recent uptick in the Vectura share price is a good sign. However, we'd like to see more concrete signs of the road ahead – such as drug approvals in hand – before diving into these shares.
If you do want to invest now to capture any upside from drug approval announcements, just make sure to take a cautious approach. Setting a stop loss with your trade can help limit your losses if Vectura shares start to slide again or one of its two asthma treatments is held up by regulators.
The Verdict
Vectura is one of a handful of lesser-known pharmaceutical companies trading on the London Stock Exchange. While most trading activity has focused on major corporations developing COVID-19 vaccines, smaller companies like this have plenty of upside potential over a longer period. Vectura in particular stands out because it is awaiting approval for two new asthma drugs and is slowly transitioning to a partnership revenue model.
Investors should be cautious about trading Vectura given the company's recent history of slumping share prices. It's too early to say for certain that the company is finally on another upswing. We recommend that investors keep an eye on Vectura to see what announcements the company has in store over the coming months.
Ready to buy Vectura shares? Invest today by opening an account with eToro. Click the link below to get started!
eToro – Buy Vectura Shares with 0% Commission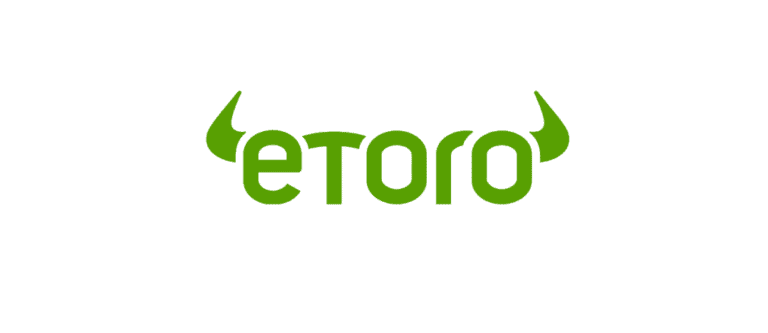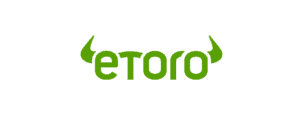 67% of retail investor accounts lose money when trading CFDs with this provider.
FAQs
What is Vectura's ticker symbol?
Vectura trades on the London Stock Exchange under the ticker symbol 'VEC.'
Is Vectura part of the FTSE 250?
Vectura was part of the FTSE 250 index for several years, but the company was removed from this power index after its stock price experienced a prolonged slump starting in 2017.
What pharmaceutical companies does Vectura partner with?
Vectura has ongoing partnerships with Hikma, Novartis, Sandoz, Mundipharma, Kyorin, GSK, Bayer, Chiesi, Almirall, and Tianjin KingYork. These partnerships provide revenue through consulting fees and royalties for drugs developed wholly or partially by Vectura.
Is Vectura profitable?
Vectura registered a net loss in 2019 and has not yet recorded a profitable year. However, the company has kept its debt extremely low and most analysts expect the company to be profitable in 2020 or 2021.
Where does Vectura have offices?
Vectura is headquartered in Chippenham in the UK and has offices in London, France, Germany, and Switzerland.