How to Buy Avacta Shares UK – With 0% Commission
Fact Checked
Everything you read on our site is provided by expert writers who have many years of experience in the financial markets and have written for other top financial publications. Every piece of information here is fact-checked.
Disclosure
Please note that we are not authorised to provide any investment advice. The information on this page should be construed for information purposes only. We may earn commissions from the products mentioned on this site.
Just last month, the Avacta share price (LSE: AVCT) jumped by nearly 5%. Since the start of 2021, the Avacta share price has rallied by almost 50%. Most of its growth was experienced this year, however, during June the market price dropped by roughly 20%. For the time being, many market analysts and investors have put Avacta shares on their watch lists, but is this AIM-listed biotech company a good investment in 2021? 
To learn more about how to buy Avacta Shares UK with 0% commission on a top-rated and regulated online trading platform keep reading this post!
How to Buy Avacta Shares UK – Step by Step Guide 2021
For active day traders and short-term investors, learning how to execute trades quickly is an important skill that helps them capitalize on unique trading opportunities. With this in mind, let's cover four easy steps to buy Avacta shares UK with the world's leading social trading platform eToro. 
First Step: Open an eToro Trading Account

– Visit eToro's website and click on the button marked 'Join Now'. Enter your details including a valid email address, mobile phone number, username and password.

Second Step: Verify your Account

– Verify your eToro account by uploading proof of ID (a copy of your passport or driver's license) and proof of address (a copy of a bank statement or utility bill).

Third Step: Deposit funds

– The minimum deposit is $50 and you can use a range of payment methods such as a credit/debit card, bank transfer, or e-wallet like PayPal.

Fourth Step: Buy Avacta Shares

– Search for the name or ticker symbol of the company you want to invest in and tap on 'Trade'. Enter your preferred investment amount and then click 'Open Trade'.
Step 1: Choose a Stock Broker
The first step to start stock trading is to open a trading account with an online broker. Stock trading platforms act as intermediaries between the financial markets and buyers and sellers. Hence, you must choose a trusted broker that facilitates low-cost trading in a regulated and user-friendly trading environment. 
As such, in this section we will explore a couple of the best trading platforms to buy shares in the UK. 
1. eToro – Overall Best Copy Trading Platform to Buy Avacta Shares UK with 0% Commission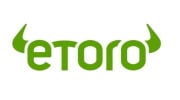 eToro secures the number one spot on our best brokers in 2021 list. Since its launch in 2006, eToro has become one of the leading social and copy trading platforms worldwide, boasting a client base of over 20 million active traders. This Israeli fintech firm serves its UK-based traders through a platform regulated and authorised by the UK's financial watchdog the Financial Conduct Authority. 
In terms of fees and commissions, eToro is amongst the cheapest brokers across the board. eToro is primarily a CFD and Forex broker, but you can also trade commodities, indices, cryptocurrencies and much more with this beginner-friendly trading platform. New stock traders will appreciate that eToro supports fractional share trading, allowing users to invest in heaps of stocks from as little as $50. Simply put, via fractional share trading you can take ownership of a portion of a whole share as opposed to buying the entire stock outright. 
As we have already mentioned, eToro is a CFD broker meaning that you can trade different assets with greater flexibility such as being able to use leverage of up to 5:1, as well as going short or long depending on your market movement speculations. CFD trading does not involve the buying and selling of real assets, instead you speculate on the price movements of the underlying asset. 
eToro's non-trading fees
In terms of non-trading fees, opening an account is free of charge, there is 0% commission on stocks and other securities as all the fees are built into the market-leading spreads. There are also no deposit fees, and no management fees even when you copy the trading strategies of other expert traders and invest in CopyPortfolios. On the other hand, withdrawals are charged a small $5 fee and forex rates apply to deposits and withdrawals made in currencies other than US Dollars. Additionally, after one year with no login activity, eToro charges a $10 monthly inactivity fee.   
Payment methods
When it comes to depositing funds into your trading account you can use a range of payment methods including debit/credit cards, e-wallets, and bank transfers. 
Finally, eToro has a great web-based trading platform and a fully-fledged mobile trading app, allowing traders to manage their portfolios at any time from anywhere in the world. The eToro mobile app is amongst the best stock apps in 2021, as it supports 2FA and offers the same functionality that you find on the web platform. eToro is also heavily regulated by the UK's FCA, ASIC, and CySEC. 
| | |
| --- | --- |
| Fee | Charge |
| Stock trading fee | 0% Commission, invest in Amazon stock with as little as $50  |
| Forex trading fee | No commission, Spread of 1 pip for EUR/USD |
| Crypto trading fee | Zero commission, Spread 0.75% for Bitcoin |
| Inactivity fee | $10 a month after one year |
| Withdrawal fee | $5 |
| Deposit fee | None |
| Account fee | None |
| Platforms | Web trading platform, Mobile app |
| Minimum Deposit | $50 |
Pros
Heavily regulated by the FCA, CySEC, ASIC
Buy shares listed on 17 international markets with 0% commission
Access to heaps of CFDs, Forex, Cryptos, Stocks and ETFs
Advanced ProCharts with tons of advanced technical analysis tools
Wide range of convenient payment methods
Invest as little as $50 with fractional share trading
Market-leading spreads and access to copy trading tools
Cons:
$10 inactivity fee after 12 months
67% of retail investor accounts lose money when trading CFDs with this provider. 
2. Fineco – Best Stock Trading Platform with Thousands of Stocks Across 26 International Exchanges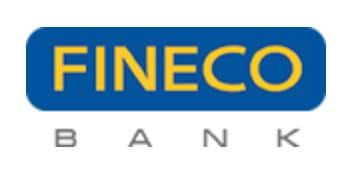 Established in 1999, Fineco Bank has a huge product portfolio that covers stocks, ETFs, forex, futures, and CFDs. This Italian bank is listed on the Italian stock exchange and is one of the stocks that make up the STOXX Europe 600 index. 
Fineco Bank has low stock and ETF fees, as well as zero withdrawal and inactivity fees. Nevertheless, when you look elsewhere the forex fees and overnight financing fees are above industry average. In terms of stock trading fees, for UK-based traders the commission is a flat fee of £2.95 per trade for stocks listed on the LSE.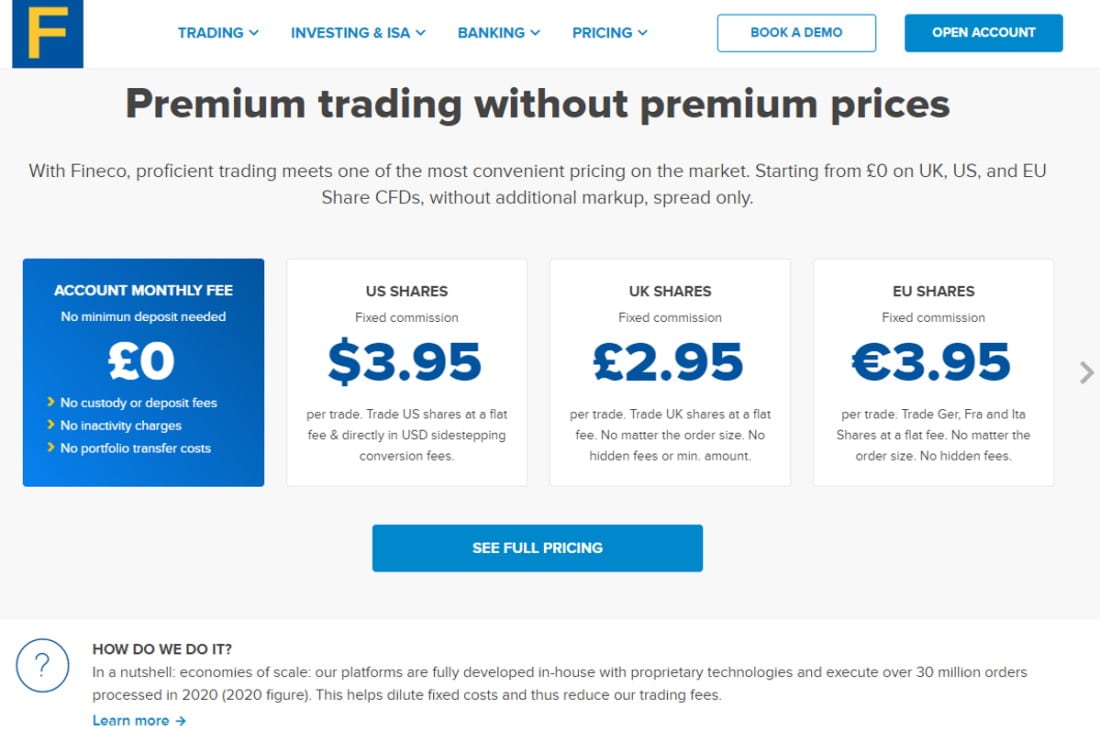 Turning our attention to non-trading fees now, Fineco Bank does not charge account fees, inactivity fees or deposit fees. While there are no withdrawal fees for domestic bank and debit card transfers, using the instant bank withdrawal feature will cost 0.20%. International bank transfer withdrawals cost £19.95. 
Payment methods
Fineco Bank supports heaps of account base currencies which is great if you're looking to avoid additional conversion fees. On the other hand, debit/credit cards, and e-wallets such as PayPal are not accepted payment methods. 
As well as a mobile trading app and web-based trading platform, Fineco Bank offers a fully-fledged desktop trading platform. 
| | |
| --- | --- |
| Fineco Bank | Fee |
| UK shares | £2.95 |
| European shares | €3.95 |
| US shares | $3.95 |
| Canada TSX | CAD 10 |
| Account fee | No |
| Inactivity fee | None |
| Withdrawal fee | $0 for domestic bank and debit card transfers |
| Deposit fee | None |
Pros
Low non-trading fees
Regulated by the FCA, and Bank of Italy
Commission of £2.95 per trade on UK stocks 
Wide product portfolio including stocks, CFDs and futures
Wide range of supported account base currencies
Cons
Does not offer a demo account
Your capital is at risk. 
Broker Price Comparison
| | | | |
| --- | --- | --- | --- |
| Broker | Commission | Account Fee | Deposit Fee |
| eToro | 0% | None | None |
| | | | |
| Fineco Bank | £2.95 per trade | None | None |
| Libertex | From 0.1% | None | None |
| Hargreaves Lansdown | £11.95 per trade | None | None |
Step 2: Research Avacta Shares
If you want to buy Avacta shares UK, you must conduct thorough technical and fundamental research of both past performance and future outlooks. This allows you to gain an accurate insight into whether the market price of the shares could rise or fall. The research stage of any investment, especially equity trading, is arguably more important than actually executing the trade. 
So, in the following sections of this post we will examine Avacta Group PLC in more detail, giving you all the data and insights you need to decide whether Avacta shares are a good investment in 2021. 
What is Avacta?
Avacta is a biotechnology company based in the UK and develops innovative cancer immunotherapies by combining its two native platforms Affimer biotherapeutics and pre | CISION tumor-targeted chemotherapy. The company was set up to revolutionize the future of modern medicine by creating safe and effective drugs, as well as high-performing diagnostics using its state-of-the-art proprietary platforms. Avacta is listed on the London Stock Exchange under the ticker symbol AVCT.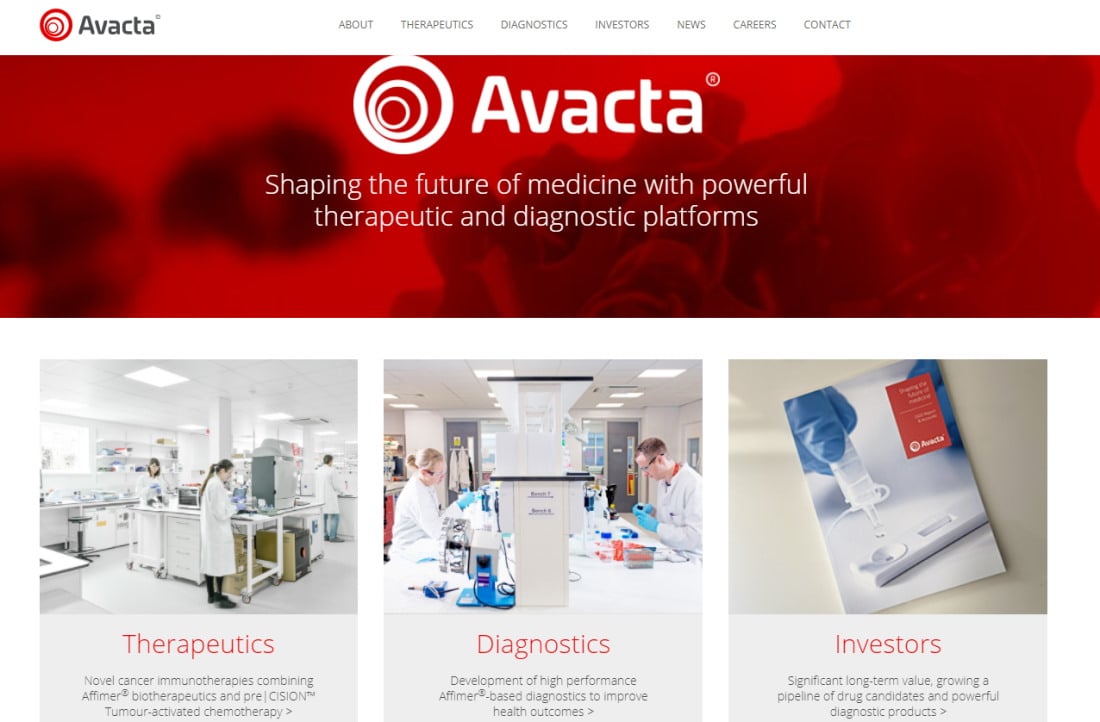 Avacta's Affimer platform is a new type of biotherapeutic based on naturally occurring proteins found in the human body. The Affimer platform is an alternative to antibodies based on a human protein. Regardless of their shortfall, antibodies currently dominate markets valued at $100+ billion. What separates Avacta from other biotech companies in the life sciences space?  Avacta aims to develop solutions to the shortcomings of the biotech industry including the time it takes to create new and effective drugs, the strong dependence on animal testing to create new antibodies, hefty costs of research and production. 
According to Avacta's CEO, Alastair Smith, "What drives us all at Avacta is the opportunity to realise the incredible potential of the Affimer and pre|CISION platforms to create new tools for life sciences and, in our own drug development programmes, to make a measurable difference to patients' lives through clinically superior cancer immunotherapies."
Avacta Share Price
At the time of writing the current Avacta Group share price is 127.00 GBX. This represents a rise of 1.60% compared to its previous close price of 125.00 GBX.  The last year and a half has been important for Avacta, the AIM-listed biotech company that develops novel diagnostics and treatments for cancer based on its proprietary platforms. Avacta shareholders witnessed the share price rocket by almost 800% in March 2020, as the World Health Organisation announced that the coronavirus epidemic had transitioned to a global pandemic.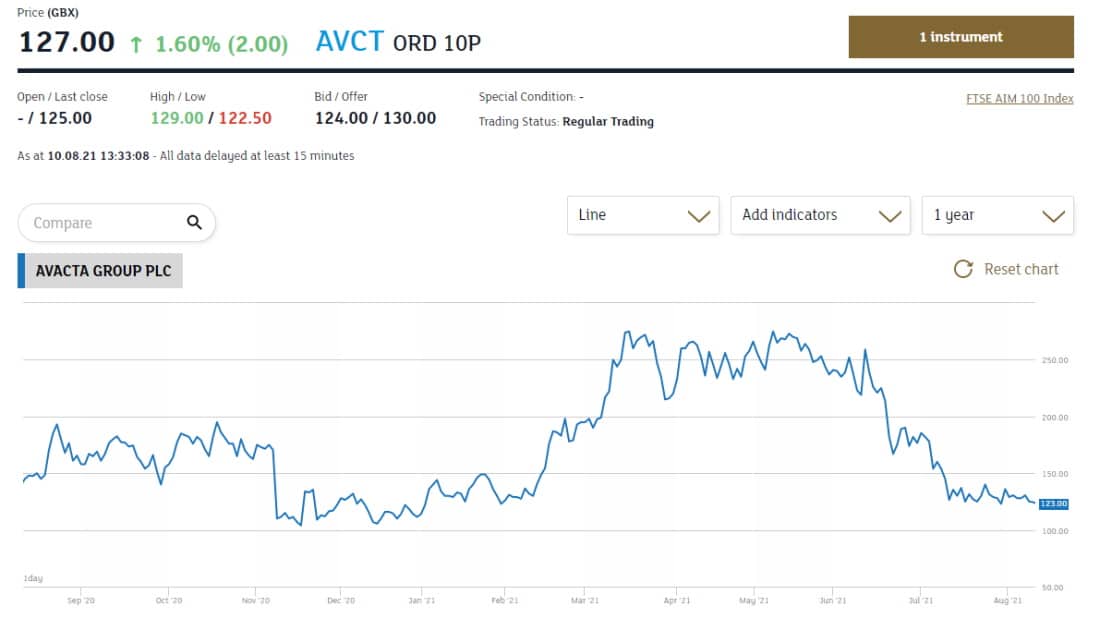 More recently, Avacta Group shares jumped by more than 6% in early trading on Wednesday 14th of July 2021, as its Life Science's diagnostic division received an ISO 13485 certification.   
Avacta's rapid coronavirus test has been causing a stir within the investing community as these rapid Covid-19 tests are designed to offer both a cost-effective and streamlined way of detecting people infected with the coronavirus. Furthermore, Avacta has created one such test that has been producing good results. 
Just a few days ago, the biotech firm reported that its rapid coronavirus tests can detect the new Delta variant. As expected, shareholders and the stock markets responded positively to this news which drove the Avacta share price up by 5%. 
The Delta variant of Covid-19 has been spreading exponentially throughout the world. This has sparked new concerns amongst officials from the World Health Organisation that it could quickly become the dominant strain, posing a real threat to the vaccination program's positive impact in terms of reducing the number of hospitalizations and deaths. On the other hand, some market analysts have suggested that Avacta's timing of its rapid Covid-19 test may be too late, as some argue that the peak of the pandemic has already passed.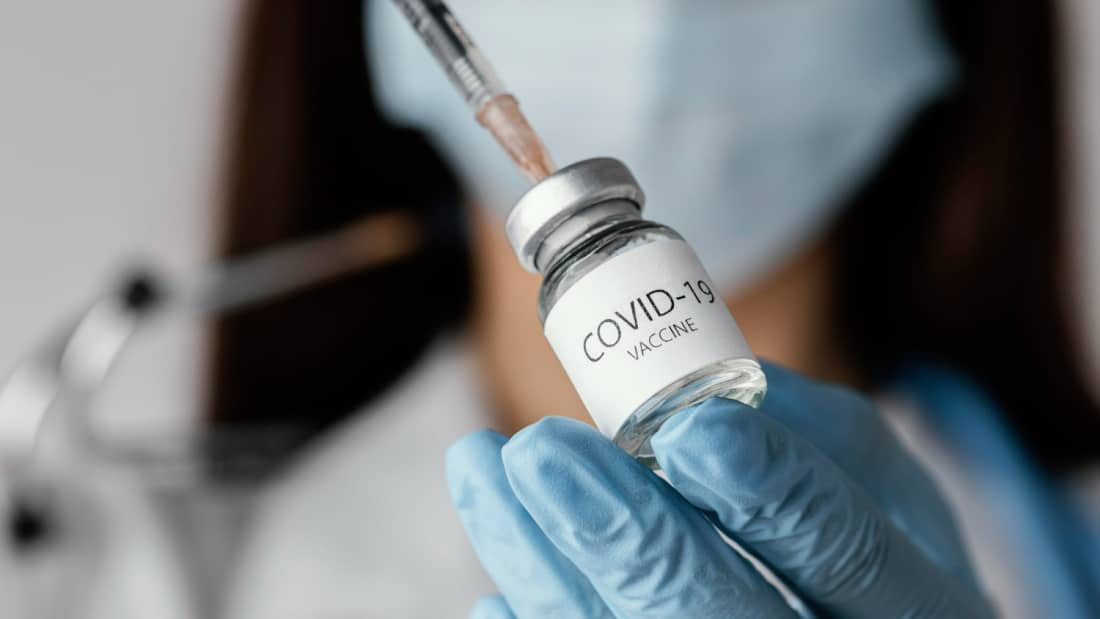 On the other hand, some market analysts argue that rapid testing remains a key factor in the way governments and health officials combat the spread of Covid-19. Furthermore, with the travel and hospitality sectors eager and desperate to resume pre-pandemic business activities, the development and introduction of a more cost-effective and efficient rapid Covid-19 test has been highly sought after. 
Avacta Shares Dividends
If you are looking to buy Avacta shares UK, you may want to know if the shares pay a dividend. Avacta Group Plc has not paid a dividend and investors do not expect the biotech firm to pay dividends to its shareholders any time soon. If you want to learn more about Dividend Stocks, be sure to check out our thorough educational article covering everything you need to know about dividends.  
Companies that are still growing typically do not pay dividends as they want to invest as much money into research and development. On the other hand, well-established companies that believe they can boost their market value by reinvesting their earnings will opt to avoid dividend payouts. 
Are Avacta Shares a Good Buy?
Just last month the biotech company obtained an ISO 13485 certification allowing it to use its Affimer reagents in its rapid lateral flow tests. Consequently, a CE Mark was given to Avacta, thus giving it the green light for its lateral flow tests to be used by healthcare professionals across the United Kingdom and Europe. This is one of the key reasons why the share price has started to find its footing again.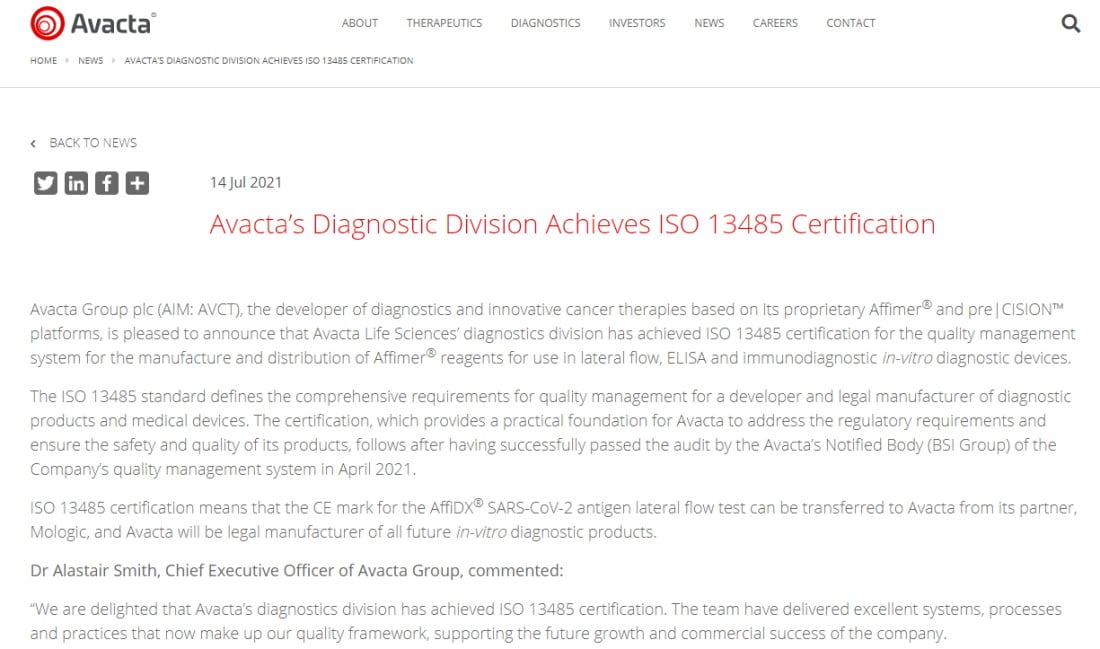 Furthermore, with alternative rapid coronavirus tests proving less effective, the biotech firm now has huge growth potential. 
This may be a strong indicator of a unique buying opportunity for this promising stock. Nevertheless, by taking a closer look at the fundamental data you can see why some investors are holding back. What's the cause for hesitancy? The reason is that despite reaching all-time highs earlier this year, Avacta shares have suffered declines of nearly 50% in the last three months, offsetting all gains made throughout 2020. 
Yet the Avacta share price seems to be on the expensive side. At the time of writing Avacta Group Plc has a market capitalisation of £317.07 million. However, the total revenue for the year is forecast to be around £3.64M with dividend payouts and profits still in the mist. This places the Earnings Per Share (EPS) at -0.09. 
Therefore, when it comes to the Avacta share price forecast some market analysts expect the price to reach 148.133 GBX by the end of December 2021. 
Step 3: How to Buy Avacta Shares Using eToro
Here's a quick breakdown of how you can buy Avacta shares using our recommended UK stock broker, eToro.
Sign up – Create an account with eToro by providing your name, email, date or birth and creating a password.
Deposit – You can deposit into your eToro account using a range of payment methods, including PayPal. The minimum deposit is $50.
Buy Avacta shares – Now you've deposited you're ready to invest in Avacta. Simply search for Avacta stock using the search bar, select how many shares you want to buy and hit confirm.
Avacta Shares Buy or Sell?
Are Avacta shares a good addition to your investment portfolio in 2021? During the last couple of months, the Avacta share price has dropped. However, some investors believe the bearish trend is an overreaction, especially as the biotech company has delivered a host of positive announcements during recently. 
In the first half of June, Avacta announced that it had gained approval from the UK government for its rapid lateral flow test. This was then accompanied by approval from the European Union permitting the firm to put its product on the European market. 
Furthermore, Avacta also reached an agreement with Calibre Scientific to offer its rapid coronavirus tests in the EU and UK. Calibre Scientific is based in the US and has an international reach spanning across 100 nations. Avacta now has the potential to offer its rapid lateral flow tests that can detect the Delta variant to markets outside the UK. 
However, despite the positives, many investors are sceptical about Avacta's sales figures and lack of dividend payouts. It's also worth mentioning that while Avacta now has the distribution infrastructure, it has yet to commercialise any of its rapid Covid-19 tests. There's also no certainty that the product will be purchased by major corporations.
eToro – Buy Avacta Shares UK with 0% Commission
Should I buy Avacta shares? Most advanced investors are waiting for more positive signs before investing in Avacta shares. But with its approval from the UK and EU, and its partnership with Calibre Scientific, Avacta shares have huge potential for unprecedented growth if it can broaden its international reach. 
If you're looking to buy avacta shares UK at a low cost, we recommend eToro. Despite not offering Avacta shares at the moment, eToro provides access to heaps of other popular assets. This includes stocks listed on 17 international markets. What's more, with eToro you can copy the trading strategies of other experienced traders with the click of a button, and all with no extra costs.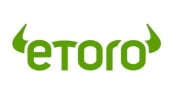 67% of retail investor accounts lose money when trading CFDs with this provider. 
FAQs
How do I invest in Avacta?
What are Avacta shares worth?
Is Avacta a good investment?
Why is Avacta's share price falling?
How do I buy shares in Avacta?