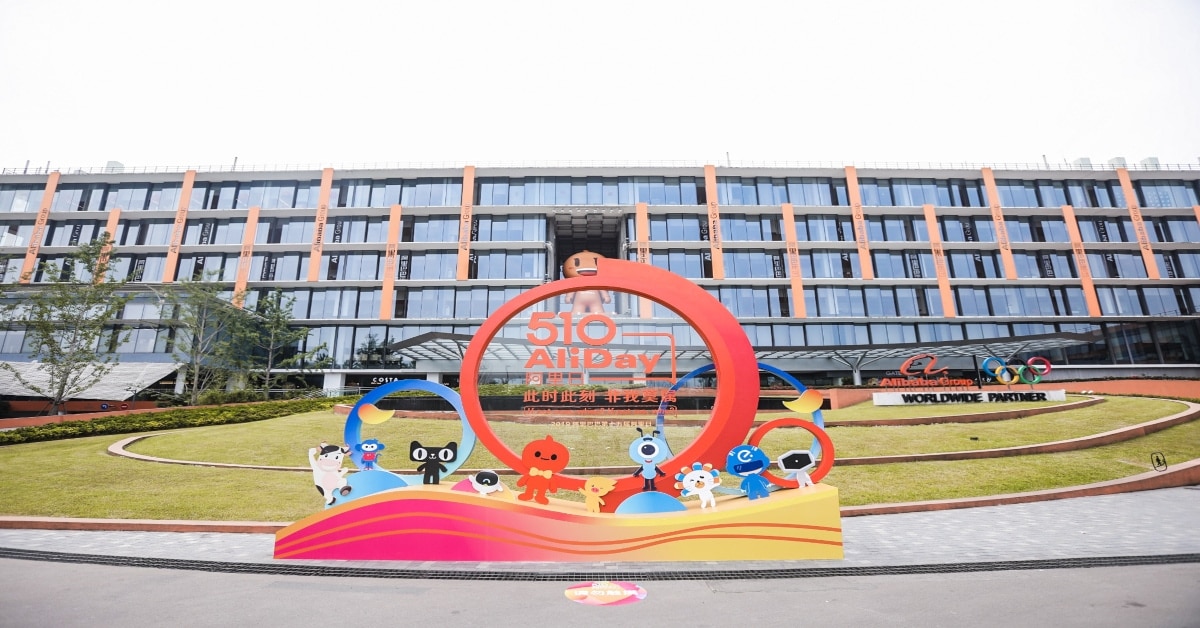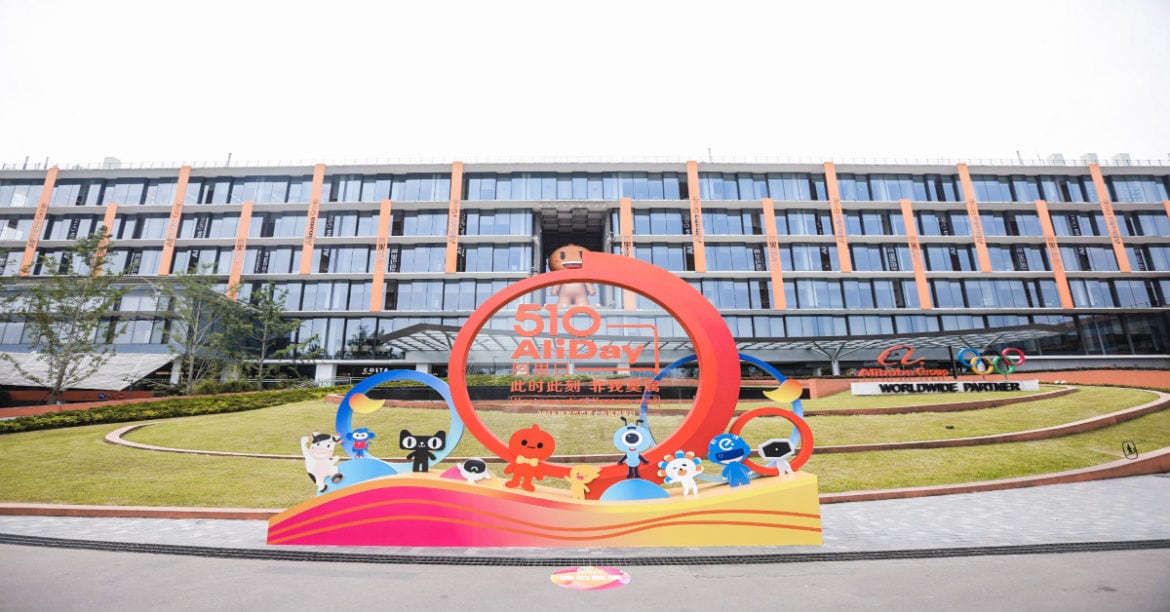 We've seen a sell-off in Chinese tech shares this week after the country's financial markets supervisors announced consultations on new guidelines for tech companies. It follows earlier moves by the Chinese authorities that halted Ant Financial's debut on the public markets, in what was set to be the biggest IPO ever.
Chinese tech giants Alibaba, Tencent, JD.com and Meituan have tumbled this week. Between Monday and Tuesday, Chinese tech companies lost over $250 billion in market capitalisation.
Alibaba stock has tumbled this year
For Alibaba, China's new regulations have been a double blow as the IPO of Ant Financial, which attracted bids worth over $3 trillion, was halted by the Chinese regulators. The authorities seem to be especially concerned with the massive amounts of loans originating on Ant Financial's platform and see it as a systemic risk. If Ant Financial's IPO had gone ahead, its market capitalization would have exceeded that of JP Morgan Chase, the largest US bank.
Sell-off in Chinese tech shares
The sell-off in US growrh shares after the positive news over Pfizer's COVID-19 vaccine candidate triggered a sector rotation from growth and "stay-at-home" stocks to value stocks, and may have played a part did in the sell-off in Chinese tech shares. But the main culprit was the draft guidelines that the country announced to regulate the country's big tech companies.
To be sure, China has actually been late to take cognisance of the monopolistic behaviour of big tech companies. This is an issue in the US too, where lawmakers have grilled Big Tech CEOs from Amazon, Alphabet, and Facebook over their companies' alleged monopolistic businesses practices.
Big Tech companies are facing scrutiny
Meanwhile, unlike in the US, where lawmakers still need to come up with policies to regulate Big Tech companies, China has gone ahead and released the draft regulations. Many countries in Europe are also at loggerheads with US tech companies over alleged monopolistic business policies.
Last year, the European Union opened an anti-trust investigation into Amazon's business practices. Commissioner Margrethe Vestager said at the time, "European consumers are increasingly shopping online. E-commerce has boosted retail competition and brought more choice and better prices. We need to ensure that large online platforms don't eliminate these benefits through anti-competitive behaviour."
In a related move, the UK blocked Amazon's investment in London-based food delivery company Deliveroo last year.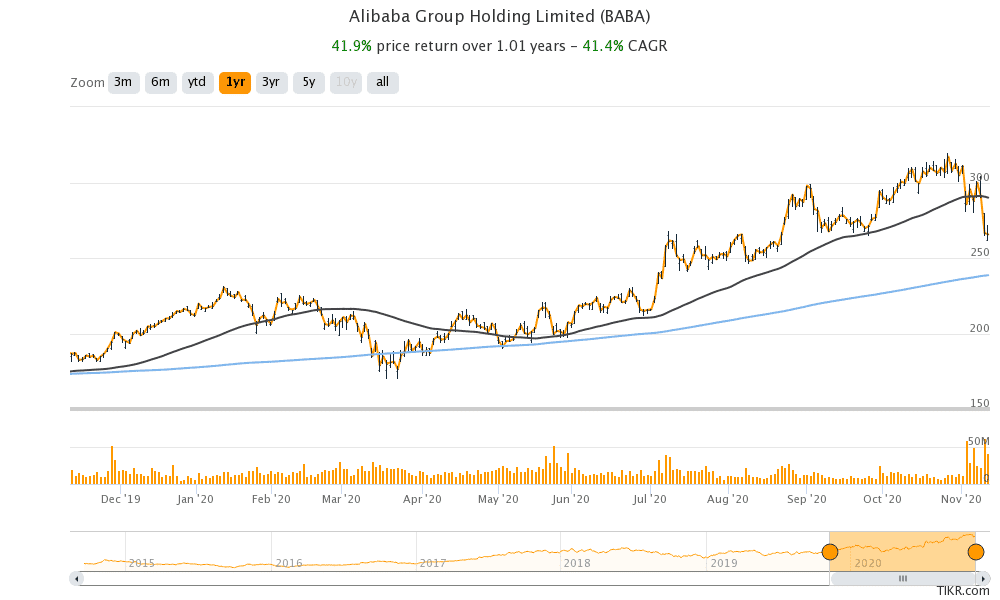 China's tech regulations
Analysts are apprehensive about the proposed guidelines. "Regulators are sending a message to online platforms to behave themselves," said He Jing, a lawyer at Beijing-based GEN Law Firm." Notably, Chinese consumers have also been voicing concerns that tech companies offer discriminatory pricing based on the massive user data that they control.
According to Zhan Hao, a managing partner with Beijing-based Anjie Law Firm, "China's Big Tech will have to rethink their business models." He added, "The philosophy of internet companies is winner-takes-all, and especially for platform operators, they garner user traffic and build up ecosystems that are similar to each other."
Do Chinese tech shares look attractive after the sell-off?
Others see the recent correction as a buying oppurtunity. "We view the guidelines as an attempt to check the power of large tech platforms, including the largely ecommerce marketplaces," wrote analyst Aaron Kessler at Raymond James. He added, "At this point, we do not believe the antitrust guidelines would have any material impact on Alibaba revenues." According to Kessler, "It could also serve to limit new entrants from aggressively pricing to gain market share, which could be viewed as a positive for [Alibaba]." He advises buying Alibaba shares on dips.
Alibaba's valuation
While Alibaba stock is up over 26% so far in 2020, it is underperforming US tech companies by a wide margin. From a valuation perspective, Alibaba trades at next-12-month (NTM) price to earnings multiple of 24x, which is less than a third of what Amazon is trading at.
Meanwhile, China's tech regulations have only increased the troubles for Chinese tech companies, which were already facing scrutiny in other countries. Popular Chinese app TikTok was banned by the Trump administration earlier this year – the ban is due to come into force on 12 November (i.e. today). TikTok later announced a partnership with Oracle and Walmart to address the concerns raised by the US. The Indian government has also banned many Chinese companies including TikTok.
In the meantime, Chinese tech companies are continuing to increase their penetration in the Chinese markets. On its Singles Day sales event, Alibaba sold products worth  $75 billion, which was 26% higher as compared to the last year.