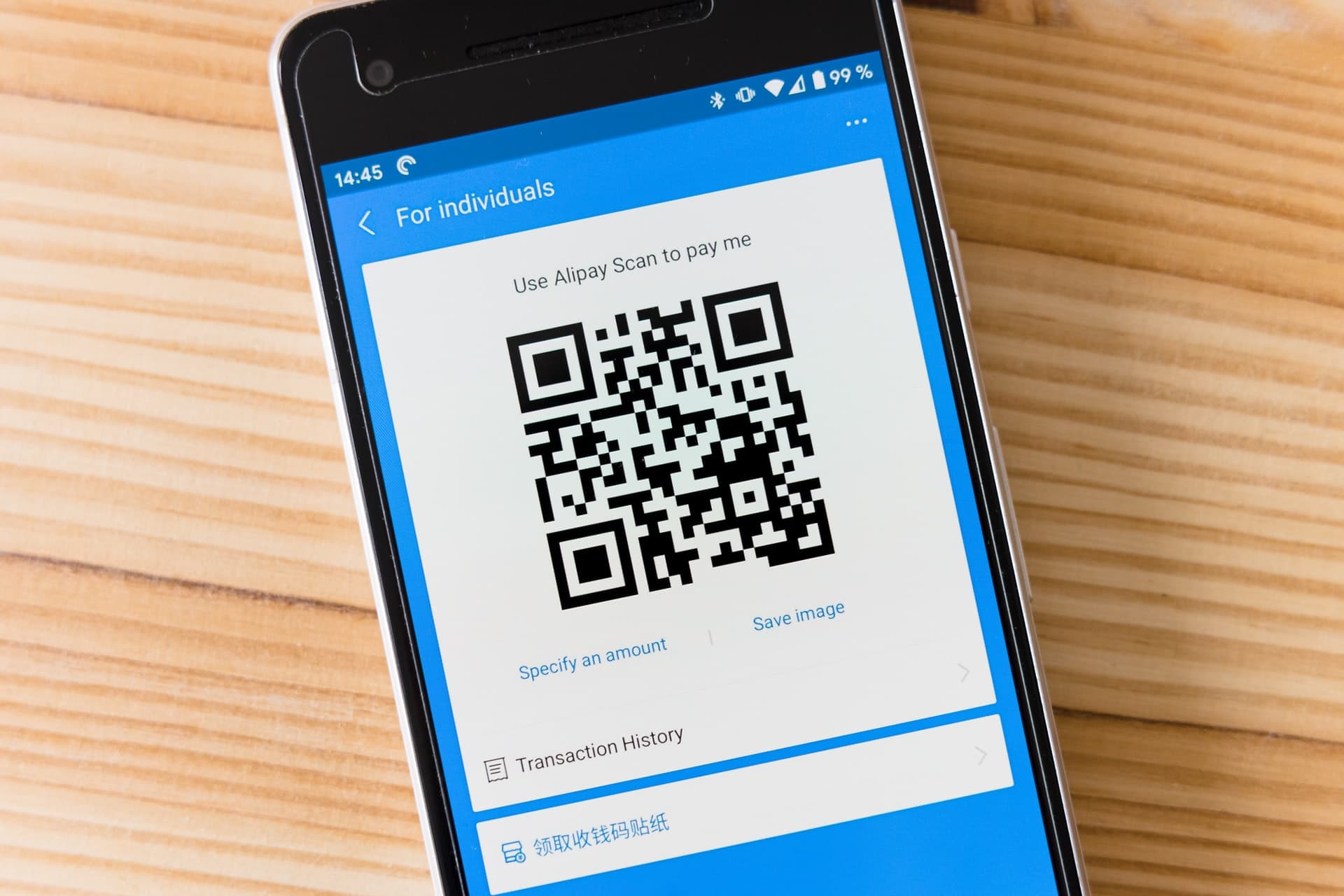 Alibaba share lost 8.1% on Tuesday after Chinese regulators suspended Ant Financial's IPO. Alibaba-backed Ant Financial was touted as the biggest IPO ever and breached the previous record set by Alibaba only.
Alibaba share tumbled yesterday
This was the worst fall in Alibaba's shares since 2015. Ant Financial was set to raise over $34.5 billion from the IPO that received frenzied response especially from retail investors who bid for 872 times their allocated shares. In absolute terms, it received bids over $3 trillion. To get a sense of that number, its more than India's GDP which is the world's fifth largest economy. Alibaba and its subsidiaries own almost a third of Ant Financial.
Ant Financial IPO shelved
While putting Ant Financial's IPO on hold, Chinese regulators said that "Your company has reported significant issues such as the changes in financial technology regulatory environment. These issues may result in your company not meeting the conditions for listing or meeting the information disclosure requirements."
Ant Financial issued an apology to investors who have put their faith in the fintech giant. "Ant Group sincerely apologizes to you for any inconvenience caused by this development," it said in the statement. It added: "We will properly handle the follow-up matters in accordance with applicable regulations of the two share exchanges. We will overcome the challenges and live up to the trust on the principles of: stable innovation; embrace of regulation; service to the real economy; and win-win cooperation."
Alibaba had also listed in Hong Kong
Notably, Alibaba went for a dual listing for Ant Financial in Shanghai and Hong Kong and gave a miss to US markets. The development wasn't surprising given the US-China standoff and concerns over a possible delisting of Chinese shares in the US. Alibaba had also listed in Hong Kong last year.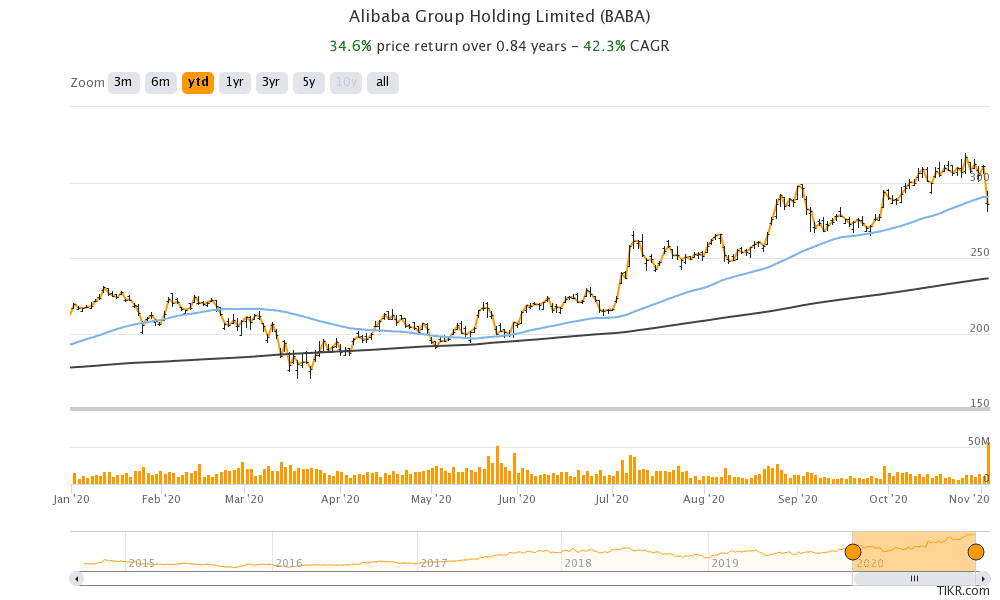 Ant Financial and Trump administration
Ant Financial has had a rough relationship with the Trump administration and in 2018, the US blocked its takeover of MoneyGram. However, in a relief to the Alibaba-backed company, the Trump administration has put on hold plans to blacklist Ant Financial. Previously there were reports that suggested that the US is considering putting Ant Financial on the so-called entity list that would have meant that US companies would need a special license to do business with the company.
The move would not have had much impact on Ant Financial anyways. However, Trump's administration has crippled Huawei's smartphone business by restricting US companies from doing business with the Chinese 5G and smartphone giant. Ant Financial and Alibaba have also been in trouble with the Indian government also amid the India-China border standoff.
Alibaba and Ant Financial
Meanwhile, Ant Financial has revolutionized the Chinese financial services industry. If the IPO went through, Ant Financial's market capitalization would have exceeded that of JP Morgan Chase, the largest US bank. Ant Financial's Alipay whose user base is now equivalent to PayPal has challenged the hitherto dominant payment modes like cheques and cash in China. The payment app is hugely popular in China and an increasing number of consumers are embracing it. Developed markets like the US are lagging behind China when it comes to digital payments.
Many believe that Ant Financial ran into trouble with the Chinese regulators because of the blunt words used by Alibaba's co-founder Jack Ma while describing the country's banking system.
Ma had called Chinese banks "pawn shops" in a speech. He also said, "As the Chinese like to say, if you borrow 100,000 yuan from the bank, you are a bit scared; if you borrow a million yuan, both you and the bank are a little nervous; but if you take a 1 billion yuan loan, you are not scared at all, the bank is."
Most large banks in China are state-controlled and Ma's public bashing of the banking system might have earned Ant Financial the ire of Chinese regulators.
What lies ahead for Alibaba and Ant Financial
Now the question could be what lies ahead for Alibaba and Ant Financial. Would the IPO be back or has it been shelved totally? As of now, there is no clarity on the future of the IPO.
"It could be that (Ant) just needs to refile the regulatory documents, addressing the new regulations on the business. That's a pretty easy fix," said Brendan Ahern, chief investment officer at KraneShares. He, however, cautioned "At the same time they could have potentially burned their relationship with the regulators."
However, Ahern was inclined towards believing that the IPO would eventually sail through as it would be a big moment for China given the IPO's massive size.
Alibaba shares in 2020
The US-listed shares of Alibaba are up almost 35% so far in 2020 despite the slide yesterday. Yesterday, Alibaba share fell below its 50-day simple moving average (SMA) which is a bearish technical indicator. The 50-day SMA has been a strong support line for Alibaba shares. Meanwhile, the share is getting close to oversold zone with a 14-day relative strength index (RSI) of 41.6. RSI values below 30 signal oversold positions while RSI above 70 is associated with overbought positions.
From a valuation standpoint, Alibaba share trades at next-12-month (NTM) price to earnings multiple of 28.7x which looks reasonable given the company's outlook. Also, its valuations multiples are much below that of Amazon.
According to the estimates compiled by TipRanks, Alibaba has an average price target of $335.14 which is a premium of 17.4% over its yesterday's closing prices. The fall in Alibaba share could be an opportunity to build long term positions in the share.