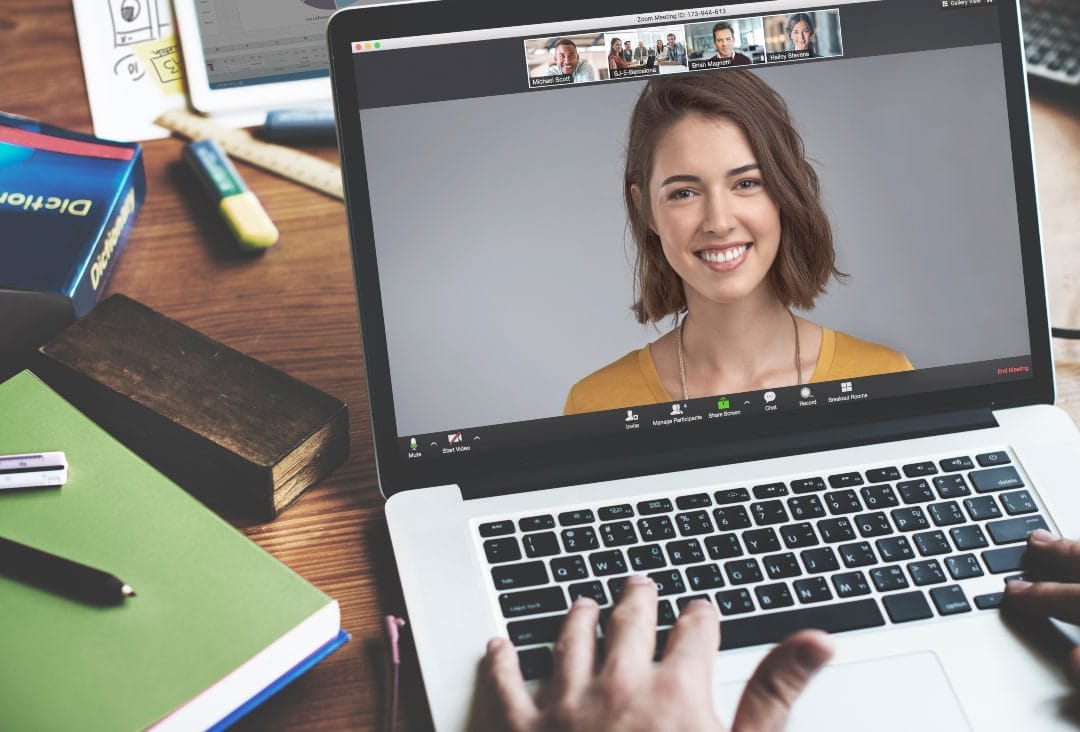 Zoom Video Communications (ZM) shares were trading down in US premarkets today, even as the company's earnings beat expectations. However, markets now seem to be more concerned about the company's outlook, with growth rates likely to slow going into next year.
Investors are pulling money out of many of the so-called stay-at-home stocks, including Zoom Video Communications, Peloton, and Amazon and moving into cyclical stocks. The sector rotation from growth to value stocks picked up steam after positive trial results from Moderna and Pfizer concerning their respective COVID-19 vaccine candidates.
Zoom Video Communication's earnings
Zoom reported revenues of $772.2 million in the fiscal third quarter of 2021 that ended on October 31. The company's revenues increased 367% year over year in the quarter and were ahead of the $694 million that analysts polled by Refinitiv were expecting.
Revenues have increased at a fast pace this year, with  Zoom services replacing many previously face-to-face in-person activities. Zoom's revenue growth in the fiscal third quarter was ahead of the 355% growth that it reported in the previous quarter.
Zoom shares fall despite earnings beat
Zoom's adjusted earnings per share of 99 cents was also better than the 76 cents per share that analysts were expecting. Notably, Zoom's earnings had shattered expectations in the previous quarter also. Zoom shares had soared after its fiscal second-quarter 2020 came in way ahead of estimates. However, it was trading down in premarkets today despite this latest beat.
There are two main reasons why Zoom shares are trading down despite posting stellar earnings. Firstly, the company expects its revenue growth to taper down to 329% in the next quarter, based on the midpoint of its guidance. Zoom's guidance is another reminder that the spectacular growth that companies like Zoom have witnessed this year, due to changes in consumer habits amid the COVID-19 pandemic, is not sustainable.
Zoom stock's valuation
Second, with a year-to-date rise of 591% based on yesterday's closing prices, most of the good news is already priced into Zoom's stock price. Markets have punished high-flying tech stocks this year on the slightest hint of a growth slowdown. This includes the post-earnings selling pressure on Apple and Netflix. Peloton shares also tumbled after their most recent earnings release, after the company pointed to continued supply-side bottlenecks.
Snowflake
Another consideration is that Zoom stock is currently priced for perfection. With an NTM (next-12 month) enterprise value to revenue multiple of 45x, Zoom is among the most expensive stocks based on that metric. Snowflake – the cloud-based data-warehousing company that came to market earlier this year – is the most expensive large-cap share based on the NTM enterprise value to revenue multiple.
However, soaring valuation multiples haven't deterred investors from buying the growth stories. Talking of Snowflake, even Berkshire Hathaway co-invested in the IPO earlier this year along with Salesforce. Salesforce is also rumoured to be looking to buy Slack Technologies – the deal could be announced later today when it reports its quarterly earnings.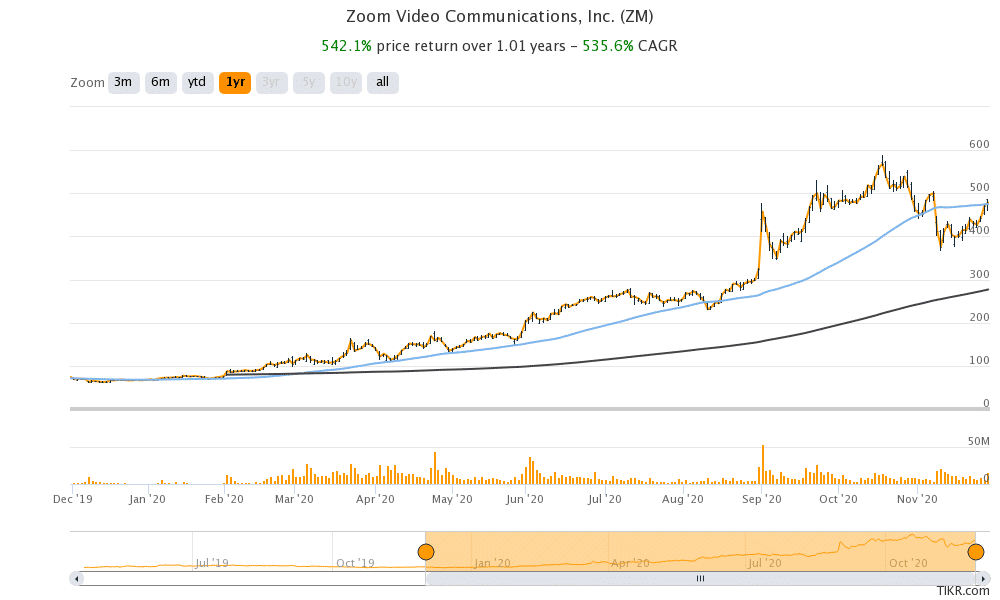 Should you buy Zoom shares now?
According to the consensus estimates compiled by TipRanks, Zoom's average price target of $486.33 is a premium of less than 2% over yesterday's closing prices. The stock's highest price target is $611 while $315 is its lowest. Of the 20 analysts covering the stock, 10 have a buy rating while nine have a hold rating. One analyst has rated Zoom as a sell.
That said, while there are concerns over Zoom's outlook in the post-COVID-19 pandemic world, some analysts believe that demand for the company's services will keep rising, even after the roll out of successful COVID-19 vaccines.
Some analysts see growth continuing even after the pandemic
"We continue to see Zoom as benefiting even in a post-COVID-19 scenario, as its video conferencing solution has become a critical component of how companies communicate during COVID-19," said Mizuho Securities analyst Siti Panigrahi, last month. He added, "The pandemic has also increased the recognition of its long-term importance in the new normal, post- pandemic workplace that will emerge over the coming years."
Zoom stock technical analysis
Looking at the technical indicators, Zoom shares fell below the 50-day moving average (or SMA) last month. The shares have since failed to move above the 50-day SMA. Failure to retake the 50-day SMA could be a bearish technical indicator given the strong resistance faced by the stock at that level over the past month.