Ever since the coronavirus outbreak has entered our lives, video technology applications have become a necessity. One company that has made a huge success is Zoom Video Communications, which so far this year, has had a year-to-date total return of 305.45% as of July 2020. So, is now a good time to buy Zoom stock?
In this guide, we explain how to buy Zoom stock online in the UK. We also explore whether it is the right time to buy Zoom stock, investigate the current status of Zoom share price, the company's history, review the top UK stockbrokers that offer Zoom share, and provide a step-by-step walkthrough of how you can buy Zoom today.
Step 1: Find a UK Stock Broker That Offers Zoom stock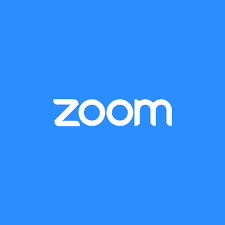 In order to buy Zoom stock, you'll need a share dealing broker that is authorized to place orders in the market on your behalf. Like most tech companies, Zoom is listed on the NASDAQ stock exchange, which is the second-largest stock exchange in the United States. But that should not prevent you from trading Zoom shares as you can find an online UK broker that allows you to buy and sell US shares.
You will have to investigate, however, whether the broker is FCA regulated, the fees and commissions the broker charges, and the stock trading tools it allows investors to use. To make things easier for you, we have listed the top stockbrokers in the UK offering to buy Zoom Video stock.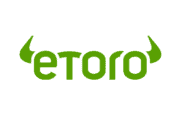 eToro is more than just a broker that connects investors with financial markets. It is a social trading platform where investors get trading ideas from other investors and even mimic trades of other members by using a feature called CopyTrade tool. If are based in the United Kingdom and want to buy shares of Zoom, it is more than likely that eToro is the best trading platform to do so.
While most brokerage firms allow you to buy and sell shares outright or via CFDs, eToro is one of the few brokers out there that offer investors both ways on one platform. On this platform, you can buy the underlying asset and become a legal shareholder of the company, or you can buy Zoom stock through CFD contracts. The latest allows you to speculate on the price of Zoom share without physically owning the underlying asset.
Another notable factor about eToro is the low fees and commissions it charges. Basically, this broker applies a zero commission policy, which means that there's no dealing charges or annual fees. You simply pay the buy and sell spread, that's it. As eToro is regulated by the FCA and must follow the regulator's requirements, it allows you to trade contracts for differences (CFDs) with up to 5:1 leverage ratio.
But above all, eToro is considered a unique trading platform for offering a social trading experience. eToro enables investors to connect with other users, get trading ideas, and use the CopyTrader tool to copy trades of other top-performing traders. You can view investors' returns during the last 12 months or less and choose the investor you wish to copy. eToro also offers one of the best trading apps around.
In the UK, eToro requires a minimum deposit of $200 (around £160). There are a handful of payment methods you can choose from that include PayPal, e-Wallet, wire transfer, and more. If you wish to try the platform before depositing funds, you can sign up for a $100,000 demo account.
As mentioned, eToro is regulated by the FCA in the United Kingdom but it is also regulated by ASIC in Australia and CySEC in Cyprus. The company is also making sure investors' funds are safe in case the company goes bankrupt and every investor will be compensated up to £85,000 in such a scenario.
For  more information, read our comprehensive eToro review
Pros:
Largest social trading platform worldwide with more than 11 million registered users 
Low fees and commissions for share trading
Offers investors to buy shares outright or trade CFDs
Allows investors to copy top-performing traders using the CopyTrader
Accepts a diversity of payment methods
Top-Mobile trading app
Highly regulated and safe
Cons:
Limited research and trading tools for advanced traders
67% of retail investor accounts lose money when trading CFDs with this provider.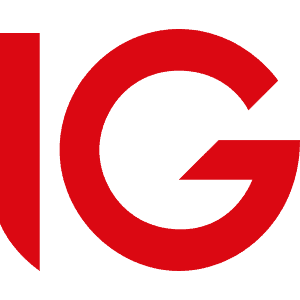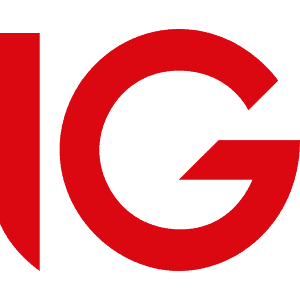 Launched in 1974, IG is one of the most popular and trusted brokerage firms in the UK. Not only does the broker allow you to buy Zoom stock but also gives you access to thousands of UK and international shares. Share trading on this platform is charged on a commission basis. You will pay a fixed rate of £3 per trade when buying and selling UK shares, however, you can buy and sell US shares commission-free.
IG offers a range of trading platforms and tools that includes the and MetaTrader4 compatibility and trading signals service alerts, so it's an ideal choice for advanced traders. You will be able to open an account by depositing £250, which can be done via debit/credit card, bank account, and PayPal.
Besides IG shares dealing service, the broker offers spread betting and CFD trading accounts. When trading through one of these trading accounts, you will be able to leverage your capital with a leverage ratio of up to 5:1 on Zoom stock. Further, you can easily short sell Zoom shares without having the strict margin requirements of traditional share dealing services.
Pros:
Trusted and highly regulated UK broker
Offers Spread betting and CFD trading accounts
Over 10,000 shares including Zoom stock
Access to UK and international markets
Great selection of trading platform and tools
Extended hours for US share trading
Cons:
Minimum deposit of £250
US stocks have a $15 minimum commission
Step 2: Research Zoom stock
Zoom is one of the most popular stay-at-home shares these days. The company's video application provides a solution to the current situation caused by COVID-19, and as a result, Zoom has become a common word among everyone. Generally, Zoom Video Communications is a relatively new company in the share market and so far, it has enjoyed a healthy rise in sales and earnings following its IPO in April 2019.
But although the company attracts investors' attention, it's important that you make your own research before buying Zoom stocks, or other stocks like Amazon stock and Netflix stock. This way, you will be more confident through the buying shares process and while holding them for a long-period of time. In this section, we explore the company's share price history and important factors to take into consideration.
Zoom Stock Price History
Zoom was founded in 2011 by Eric Yuan who had the vision to develop an easy-to-use video calls application. The software was officially launched in 2013 and reached a million users within a few months of its launch. In April 2019, Zoom shares were listed on the NASDAQ stock exchange at a price of $36. The share price spiked 72% on the first trading day and closed at $62. However, during 2019, the share has been consolidating, eventually closing the year at $66.64.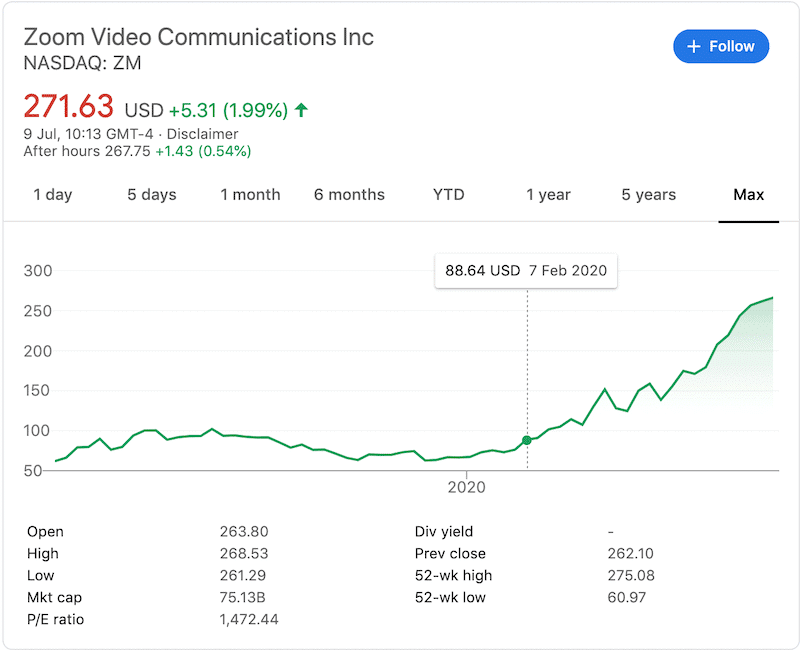 Zoom reached its all-time high of $271.63 on July 8, 2020, which means that Zoom is currently trading at its all-time high territory. The main catalyst for the surge in Zoom share price is the outbreak of the coronavirus that brought new users to Zoom Video Communications Inc. In fact, at the time of writing in July 2020, Zoom's market capitalization has recently crossed the $50 billion mark following outstanding Q1 results. Consequently, Zoom is considered to be one of the best shares to buy these days by many trading experts.
Zoom Dividend Information
Zoom Video Communications, Inc. is still not in a strong enough position to distribute dividends to its shareholders. This does not come as a surprise since most tech companies, particularly during the first years of operation, do not typically distribute dividends. Technology companies often opt to reinvest profits back into the company for growth and expansion, so they do not pay dividends.
Should I Buy Zoom Stock?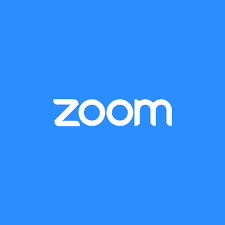 As the share price reached its all-time high following the Q1 earnings results and the company has reported that its total number of daily meeting participants exceeded 300 million, it's time to analyze the factors that make Zoom Video Communications an attractive investment option at the moment. As such, below we list some of the reasons why you should consider investing in the Zoom share:
Outstanding First Quarter Results
Zoom has reported total revenue of $328 million in the first quarter of 2020, a huge increase of 169% from the previous year and well above the $200 million that the company expected it would make during this period. The company has also announced an increase of 354% growth in users as compared to last year. The increase in revenue is mainly due to a surge in usage amid the global COVID-19 pandemic. Overall, Zoom has over 300 million daily meetings participants on its platform, up from 10 million in December.
Looking ahead, Zoom expects to continue growing, making a total revenue of $1.8 billion by the end of the year.
Zoom is one of the few companies fortunate enough to thrive during the coronavirus outbreak. Although Zoom's shares have been on a steady uptrend since the company's IPO last year, the main increase in profits happened during the COVID-19 outbreak. As we mentioned earlier, Zoom Video stock surged more than 300% so far in 2020.
Since many companies and schools have been forced to remote work and study, the Zoom video application has become much more than a regular video chat application and as the coronavirus is expected to reach its peak in the coming months, Zoom's revenues are expected to continue growing in 2020.
A Leading Company in the Industry
When it comes to competition, Zoom is a market leader for video meeting solution alongside Microsoft and Cisco. While Zoom is facing intensifying competition, it remains immensely popular as it allows up to 100 participants in every meeting and up to 500 with large meeting add-on feature. On top of that, Zoom partners with top applications such as Box (file sharing) and Slack Technologies (a secured business communication platform) for high-quality functionalities. Despite many security issues that are the top priority for Zoom's management team, Zoom is arguably the best free video conferencing software available in the market today.
Step 3: Open an Account and Deposit Funds
So by now, you should have enough information about Zoom Video Communications, Inc. and you are ready for the next step. The process of opening an account is very similar on most online stock brokers, but we're going to show you how to buy Zoom shares on our recommended broker, eToro.
Throughout eToro's registration process you will need to provide your personal details, upload documentation that verifies your identity, deposit funds through one of the provided methods, and then buy shares of Zoom. Below we show you a step-by-step of how to open a trading account using eToro's platform.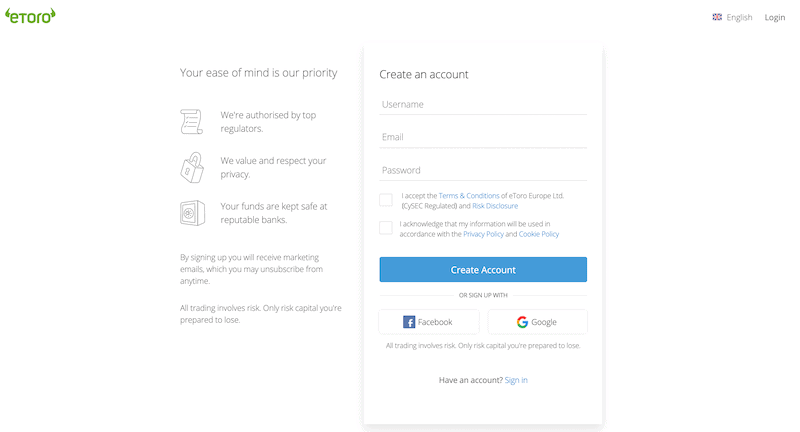 Once you visit eToro's website and sign up for a trading account, you will need to fill in your personal details. Take note that you will also be able to complete the registration process by using your Google or Facebook accounts but if you prefer to complete the registration by filling out your personal information, you will be asked to provide the following personal information:
Full Name
Home Address
Date of Birth
National Insurance Number
Email Address
Phone Number
It's advisable that you deposit funds after the account has been confirmed by eToro. In order to verify your identity and get the approval, you will need to upload a copy of your:
Passport or Driver's License
Recent Utility Bill or Bank Account Statement
Once your account has been confirmed, you can move on to the next step of depositing funds. You will need to deposit at least $200 (about £160) to meet eToro's minimum deposit requirement, and you will be charged a 0.5% conversion fee. Supported payment methods at eToro include:
Debit Cards
Credit Cards
Paypal
Skrill
Neteller
UK Bank Transfer
Step 4: Buy Zoom Stock
Now that the funds have been deposited in your account, you can place an order to buy Zoom stock. On eToro's trading dashboard, type in Zoom in the search bar at the top of the page, and then click on the pop-up result.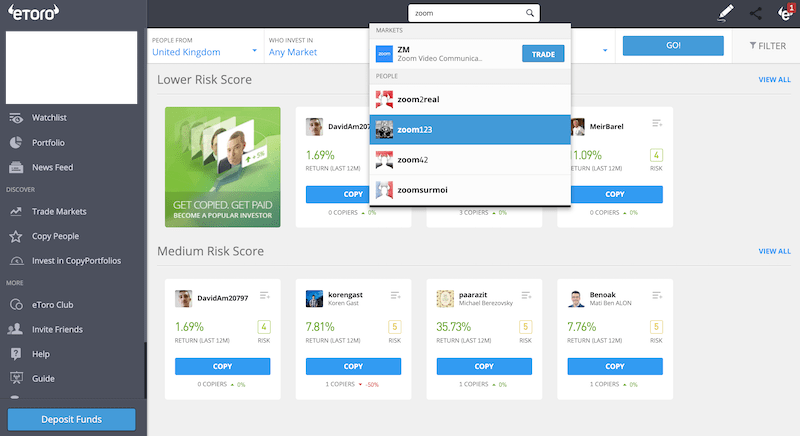 You will be immediately channeled to the Zoom share page where you can make use of advanced tools to analyze the company current situation. Those include a feed from Twitter about the Zoom share and Zoom-related news, an interactive chart, financial stats, and a research tab (analysts recommendations, market sentiment, etc.).
Once you are ready to place a buying order, click on the 'Trade' button.

An order form will be open in a pop-up window. In this form, you'll need to set the parameters to place an order in the market. First, set the type of order in which you want to get market execution. A market order is a request to buy or sell a security immediately at the best price. A limit order is an order to buy or sell shares at a specified price. Either way, you'll also have to insert the amount of the trade you wish to invest ins stocks of Zoom. Then, set up a stop-loss order to limit your loss in case the market moves against you and click on the 'Open Trade' button.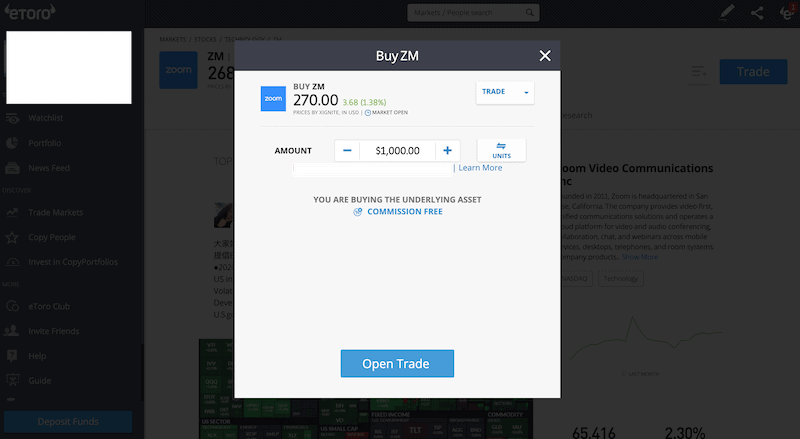 Note: If you are buying Zoom stock outside of standard market hours (9.30 am to 5 pm, Eastern Standard Time), you will need to click on 'Set Order'. Your Zoom share purchase will then be completed when the markets open.
The Verdict
So far this year, Zoom Video Communications has enjoyed an incredible performance with a surge of more than 300% in the share price value. The accelerated adoption of the Zoom application around the globe is unquestionable and as long as the coronavirus is here, Zoom is expected to see high levels of usage in the coming months. As such, some commentators consider it one of the best shares to buy of 2020.
Consequently, the share price of Zoom is trading near its all-time highs and the share momentum has been relatively strong lately. However, you still have to take into consideration that buying the Zoom share also carries a high level of risk.
If you're looking to get the safest, and most cost-effective way to buy Zoom stock, we suggest using eToro. With 0% commission and innovative copy trading tools, eToro is a great place to buy stocks. Simply click the link below to get started!
eToro – Buy Zoom Stock With No Commission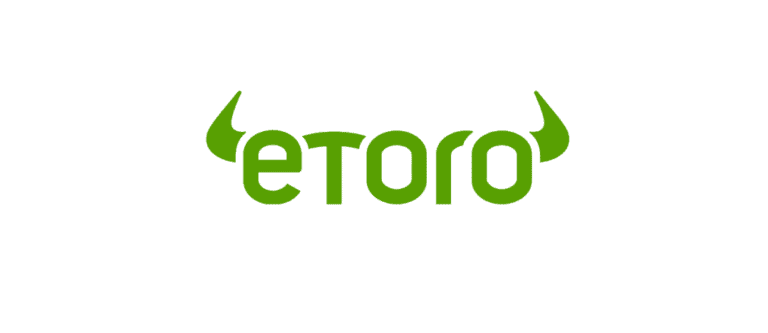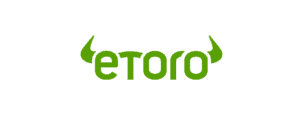 67% of retail investor accounts lose money when trading CFDs with this provider.
FAQs
[sc_fs_multi_faq headline-0="h4″ question-0="How much were Zoom stocks when the firm first went public?" answer-0="When Zoom went public in April 2019, the company issued shares at a price of $36. On the first trading day, shares spiked 72% and since its IPO last year, Zoom share is up around 738% at the time of writing. " image-0="" headline-1="h4″ question-1="How much does it cost to buy Zoom stock in the UK?" answer-1="This highly depends on the platform you choose. Most of the brokers in the UK that offer investors to trade Zoom Video stock typically charge around £6-£12 per deal and may charge additional management fees. For that reason, it would be beneficial for you to find a commission-free platform such as eToro or IG Markets." image-1="" headline-2="h4″ question-2="Does Zoom pay dividends?" answer-2="No, Zoom does not currently pay a dividend. This company is in its early stages of development and therefore, prefer to invest its profits in order to continue its growth stage." image-2="" headline-3="h4″ question-3="Will I need to pay a conversion charge to buy Zoom stock on eToro in the UK?" answer-3="Yes, you will have to pay a conversion fee of 50 pips or 0.5%. Deposits are conducted in USD and therefore, any other currency will have to be converted." image-3="" headline-4="h4″ question-4="What is the minimum number of Zoom shares that I can buy?" answer-4="Traditional brokerage firms require you to buy one full share of a company or more. While this is in line with regulatory requirements, it limits your trading opportunities. For example, you can buy one Zoom share at a price of $266 but you cannot buy fractional shares. However, if you decide to buy shares via CFDs, you can trade fractional shares of Zoom and more importantly, you can use a leverage ratio. This means that you can buy one share of Zoom with the amount of just $50." image-4="" count="5″ html="true" css_class=""]