How to Buy Snowflake Shares Online in the UK
Fact Checked
Everything you read on our site is provided by expert writers who have many years of experience in the financial markets and have written for other top financial publications. Every piece of information here is fact-checked.
Disclosure
Please note that we are not authorised to provide any investment advice. The information on this page should be construed for information purposes only. We may earn commissions from the products mentioned on this site.
Snowflake dominated market headlines around its initial public offering in the US. By the time the dust settled, the data storage and computing company celebrated the single largest tech IPO in history.
If you missed out on the chance to invest in Snowflake before it landed on the market, you can now buy shares just like you would for any other stock. But is Snowflake worth investing in at its lofty valuation?
In this guide, we'll take a closer look at whether Snowflake is a buy right now and explain how to buy Snowflake shares online in the UK.
Step 1: Find a UK Stock Broker That Offers Snowflake Shares
Snowflake trades in the US on the New York Stock Exchange. So the easiest way to buy shares of this company is to use an online stock broker that offers trading on markets in the US.
That said, there's more to choosing a broker than just finding one that offers Snowflake shares. Brokers vary in what instruments you can use to trade shares and the variety of markets they allow you to access. They also differ in fees, which can dramatically impact how much it costs to trade.
With that in mind, let's take a look at two of the top brokers for buying Snowflake shares in the UK.
1. eToro – Buy and Sell Global Shares with No Commission
eToro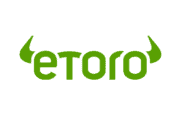 is one of our favourite brokers for stock trading in the UK. This well-established broker offers traders more than 800 shares and 450 ETFs from markets around the world. You can trade Snowflake and other tech companies in the US, FTSE 100 companies in the UK, and a variety of major companies from Hong Kong, Japan, and South Africa.
Even better, all stock and ETF trading at eToro is 100% commission-free. You can buy and sell shares outright or trade CFDs, depending on which better suits your investing goals. When trading CFDs, you can apply leverage of up to 5:1. It's also worth noting that eToro allows you to purchase fractional shares.
eToro has a user-friendly trading platform with a lot of features to offer. The feature that stands out most is the broker's social trading network, which allows you to discuss shares with thousands of other UK traders. You can also gauge market sentiment at a glance and copy other trader's portfolios automatically.
Pros
100% commission-free trading
800+ global shares and 450 ETFs
Buy shares outright or through CFDs
Includes social trading network
Supports copy trading
Cons
Small withdrawal fee of £4
67% of retail investor accounts lose money when trading CFDs with this provider.
2. IG – Trade Shares with CFDs, Spread Betting, and Options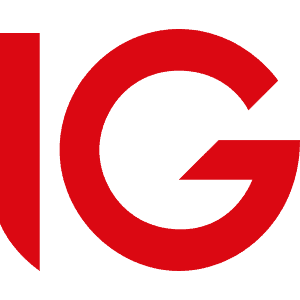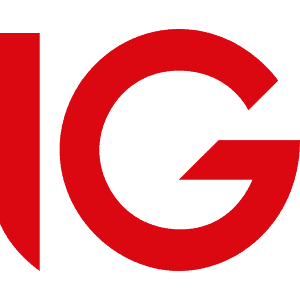 IG offers access to over 17,000 assets globally, including thousands of shares. Notably, IG is often one of the first brokers in the UK to offer access to IPOs in the US like Snowflake. So if you're looking to trade global stocks as soon as they hit public markets, this broker is a good choice.
One of the exciting things about IG is that the broker offers several ways to trade. The broker offers share dealing accounts so that you can buy and sell shares outright. Alternatively, IG supports CFD trading and spread betting so that you can speculate on the share price without owning any stock directly. IG even offers options trading, although this is a riskier type of trading that should only be used by advanced traders.
Trading with IG can be expensive since the broker charges spreads that are typically above market average. However, there are relatively few account fees if you are trading CFDs. You also get access to ProRealTime, which is a very advanced trading platform. For many traders, the capabilities of IG's trading platform are enough to justify the cost.
Pros
Huge range of shares, ETFs, and mutual funds
Trade shares outright or with CFDs or spread bets
Supports options trading
Includes ProRealTime trading platform
Tons of stock and market research
Cons
Expensive spreads for CFD trading
Step 2: Research Snowflake Shares
Snowflake has attracted a lot of attention recently, so it can be tempting to simply follow the crowd into buying this stock. But you should never invest in a stock without doing your own research.
Let's take a closer look at Snowflake to help you understand what this company does, why it just exploded with the largest IPO in tech history, and whether you should invest right now.
Snowflake Share Price History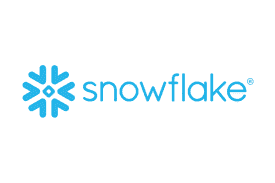 Snowflake is a data storage and processing company. Essentially, the company allows large businesses to transfer huge amounts of data to Snowflake's servers and then to use Snowflake's computing power to process that data.
California-based Snowflake launched in 2012, but the company's services weren't publicly available until 2015. By that time, the company had raised around $70 million in venture capital funding. However, its funding and valuation expanded rapidly in the past five years. By the time of its IPO, Snowflake had raised $1.4 billion in venture capital and had a valuation of around $12.4 billion.
When Snowflake hit the public market in September 2020, it made a bang. The company initially priced its shares at $120 each, but they climbed to a staggering $250 per share during the first day of trading. Snowflake now has a market capitalization of more than $70 billion, and the company raised $3.4 billion through its IPO.
Snowflake dipped briefly in the days after its IPO, along with the broader market. However, the share price has since recovered to more than $265 per share.
Snowflake Shares Dividend Information
Snowflake does not issue a dividend to shareholders and is not likely to in the near future. The company remains unprofitable at this time and has not issued a date when it expects to be profitable.
Should I Buy Snowflake?
Answering the question of whether it's worth buying Snowflake right now is difficult. On the one hand, this is a relatively new tech stock emerging in an uncertain market environment. On the other hand, investors are extremely excited about Snowflake and the company's share price could grow in the future if it becomes the number one company for data warehousing.
With that in mind, let's take a look at some of the reasons why you should consider buying Snowflake.
Purely Data Warehousing
Snowflake competes with companies like Amazon and Microsoft. But whereas these two tech giants offer a huge range of services in the cloud, Snowflake is purely focused on data warehousing.
That can be an attractive feature for many companies that want to keep their data storage and computing separate from the rest of their IT processes. In addition, it makes Snowflake very attractive as a takeover prospect for companies that want to add data warehousing to their portfolios. Oracle, for example, has been working hard to catch up to Microsoft and Amazon in cloud computing. An acquisition, whether soon or in a few years' time, could drive Snowflake shares even higher.

Aggressive Sales
One of the ways in which Snowflake has distinguished itself from rivals is by heavily pursuing sales. The company spends 50% more on its marketing arm than Cloudera, another data warehousing startup in the US.
That's helped the company meet very aggressive growth goals and bodes well for the future. Now that Snowflake is a household name, look for even more businesses to sign on for their services, which will boost their bottom line.
The Case Against Snowflake
While these factors are exciting, it's also important to understand the case for taking a more cautious approach to Snowflake shares.
First, this company is unprofitable. That's not uncommon for startup tech companies when they first go public. However, Snowflakes valuation is through the roof after its explosive IPO. The company is trading at 250x trailing revenue – that is, it has a market cap of over $70 billion, yet it brought in revenue of just $265 million last year. It's very possible the share price is overheated and could drop in coming months.
Second, Snowflake doesn't have a moat. The company operates alongside big names like Amazon and Microsoft that have reputations for outcompeting and gobbling up smaller rivals. Snowflake isn't much cheaper than its rivals, and studies have shown that there is little difference in the performance of its servers. Ultimately, there's very little to stop another data warehousing company from swooping in and stealing customers back from Snowflake.
Step 3: Open an Account and Deposit Funds
Think Snowflake shares are right for your portfolio? We'll walk you through how to open a brokerage account with eToro. We like eToro because it offers 100% commission-free trading and allows you to buy Snowflake shares outright or to trade CFDs.
To get started with eToro, head to the broker's website and click the 'Join Now' button. Create a username and password for your account and fill in some personal details like your name, address, email, and birthdate.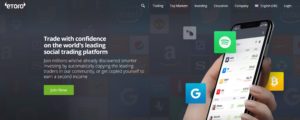 Before you can start trading, eToro requires that you verify your identity in order to comply with government regulations. You can do this online by uploading a copy of your driver's license or passport along with a copy of a recent utility bill or bank statement.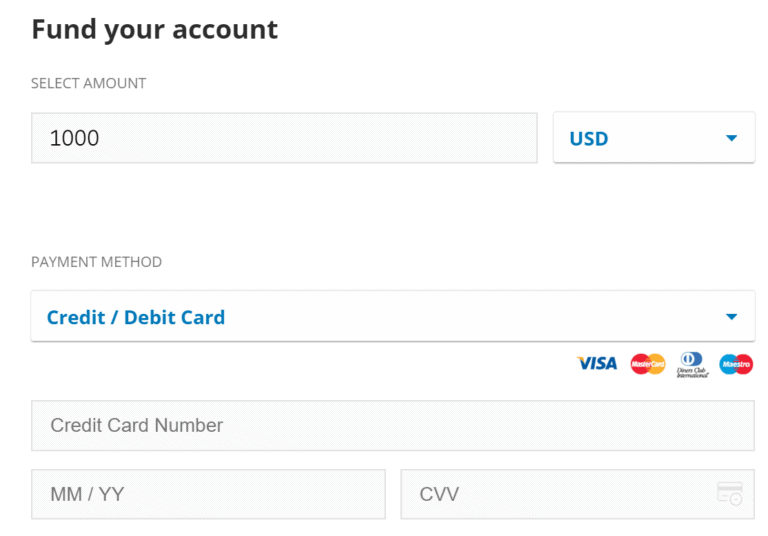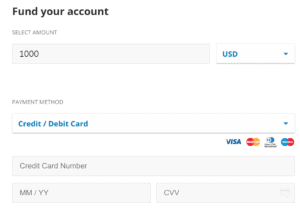 Now you can deposit funds to your new account. eToro makes it convenient by accepting a variety of popular payment methods:
Debit card
Credit card
UK bank transfer
Wire transfer (extra fees apply)
PayPal
Neteller
Skrill
Note that eToro requires that you deposit a minimum of £140 the first time you make a deposit to your account.
Step 4: Buy Snowflake Shares
To buy Snowflake shares on eToro, head to your account dashboard and search 'Snowflake' in the search bar at the top of the page. Click on the company to head to the stock page, then click 'Trade' to open a new order form.


In the order form, enter how much money you want to invest in Snowflake shares. You must invest at least £40. If you want to add a stop loss or take profit level for your trade, you can do that in the order form as well. Finally, if you're trading CFDs for Snowflake shares, you can select how much leverage you want to apply (up to 5:1).
When you're ready, click 'Open Position' to buy Snowflake shares.
Snowflake Shares: Buy or Sell?
Most analysts agree that Snowflake is a good company with a lot of potential. The tech startup has a service that's in high demand, especially as more businesses make the switch to cloud computing. Plus, it has an aggressive sales force that's allowed it to capture customers over competitors like Amazon and Microsoft. The company hasn't turned a profit yet, but there are relatively few analysts who express concern about Snowflake's future profitability.
That said, Snowflake is almost certainly overvalued at the moment. Most 'smart money' – institutional investors like Berkshire Hathaway – bought in to Snowflake at the IPO price of $120 per share. If you buy in now, you're paying more than double that. Given that Snowflake's current market capitalization is more than 250 times the company's 2019 revenue, there's essentially no room for the stock to go any higher.
This doesn't mean it's bound to fall. The high valuation reflects investors' expectations for Snowflake's future growth. However, any stumble by Snowflake, such as not turning a quarterly profit sometime in 2021, could drag the share price back to earth.
Aggressive investors could sell Snowflake shares now in anticipation of such a stumble. Alternatively, a more conservative approach would be to wait for a significant dip in the stock price and then purchase some shares to hold for the long term.
The Verdict
Data warehousing startup Snowflake exploded onto the public markets recently with the largest tech IPO of all time. There's a lot to be excited about when it comes to this company, as it has an aggressive sales team and has the potential to bring on tons of new customers now that it's a household name.
However, there is also reason to be cautious about buying Snowflake shares in the UK. The company isn't profitable, yet it has a massive market capitalization of $70 billion. In addition, Snowflake is in a competitive field with the likes of Microsoft and Amazon. There is no guarantee that this company will be successful in the coming years, despite its success in the IPO market.
Ready to buy Snowflake shares? You can invest with eToro today and pay no commissions for your trade!
eToro – Buy Snowflake Shares with No Trade Commission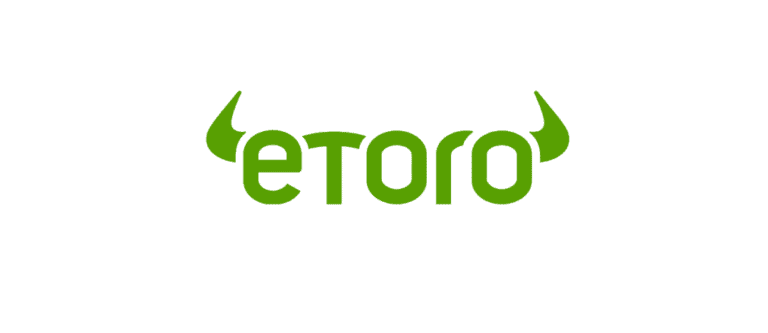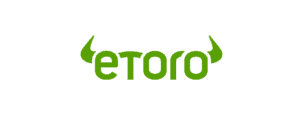 67% of retail investor accounts lose money when trading CFDs with this provider.
FAQs
What is Snowflake's ticker symbol?
Snowflake trades on the New York Stock Exchange under the ticker symbol 'SNOW.'
Is Snowflake part of a US stock index?
Snowflake is not currently listed on any US stock indices like the S&P 500. It will likely form a part of tech ETFs in the near future, once it has been on the public market for a longer period.
Did Warren Buffett invest in Snowflake?
Yes, Warren Buffett's company Berkshire Hathaway invested in Snowflake ahead of its IPO. However, keep in mind that Buffett almost certainly paid $120 per share or less, while Snowflake shares are currently trading at over $260 apiece.
How much revenue does Snowflake make?
Snowflake brought in revenue of $264.7 million in 2019, which was a 174% increase over its revenue in 2018. However, the company still posted a net loss of $348.5 million in 2019.
How does Snowflake's valuation compare to other startups?
Snowflake is currently trading at more than 250 times its revenue per share for 2019. By comparison, Zoom trades at 84 times revenue and Peloton trades at 16 times revenue.