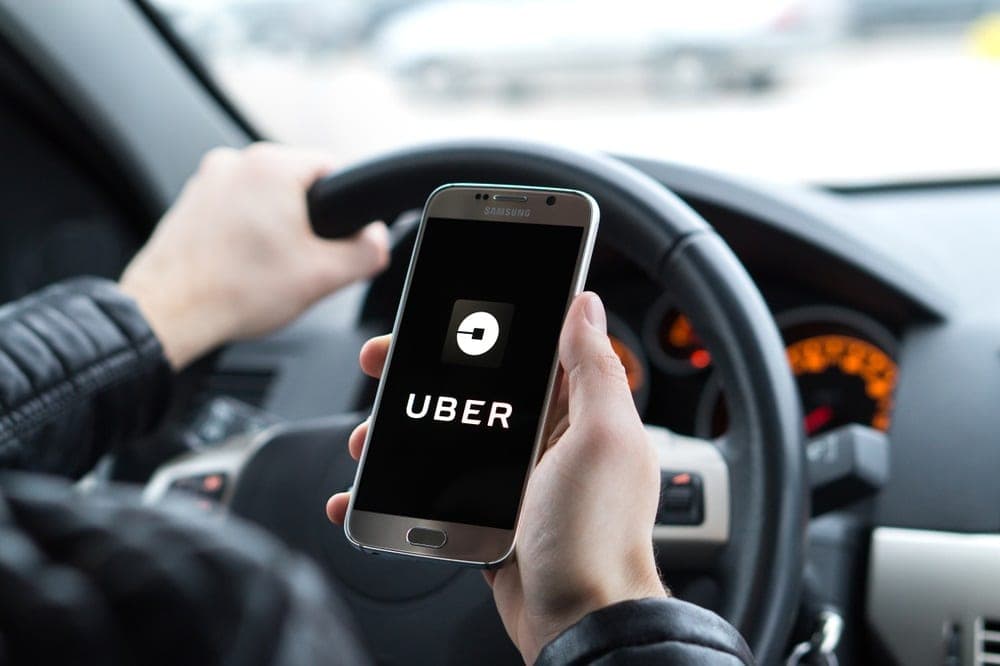 Uber shares soared more than 7% during yesterday's stock trading activity in New York, as market chatter about ride-hailing firms potentially assisting the upcoming Biden administration in the rollout of COVID-19 vaccines seems to have excited investors.
A report from the Wall Street Journal released yesterday indicated that top executives from Uber's rival Lyft (LYFT) approached Biden's transition team to propose using the firm's non-emergency medical transportation unit as a channel to distribute the vaccine to millions of Americans.
Meanwhile, Uber recently announced that it will collaborate with American vaccine developer Moderna (MRNA) to "help support the uptake of COVID-19 vaccines".
Although the announcement did not emphasize that Uber would serve as a potential distributor of the vaccine, it did signal a potential door of opportunity for the company, which will initially aid the American drugmaker in raising awareness about vaccine safety.
Meanwhile, Uber (UBER) and Moderna will study the possibility of incorporating certain features to Uber's mobile app that facilitate the transportation of individuals to vaccinations sites.
Given the fact that millions of Americans will be receiving a COVID-19 vaccine in the coming quarters, this collaboration could represent a new stream of revenue for Uber's battered ride-hailing business on short notice, while it could also open the door for further collaborations with the pharmaceutical industry.
Markets shrugged off SoftBank's $2 billion dump
The latest two-day uptick in Uber shares seems to indicate that market players have shrugged off a recent move from SoftBank, with the Japanese conglomerate effectively dumping 38 million shares of the ride-hailing firm – valued at approximately $2 billion – as the company reduces its exposure to the sector at a moment when valuations are being as kind as ever.
A report from Bloomberg yesterday indicated that SoftBank, led by billionaire investor Masayoshi Son, reportedly sold this big block of shares at a price of $53.46, while the company still holds nearly 184 million shares valued at almost $11 billion based on yesterday's closing price.
The move was categorized by analysts as healthy for the Japanese firm, as it has reduced its exposure to the ride-hailing sector as a whole, as the company also holds positions in other firms within the industry including China's Uber-like service Didi Chuxing and India's Ola.
What's next for Uber shares?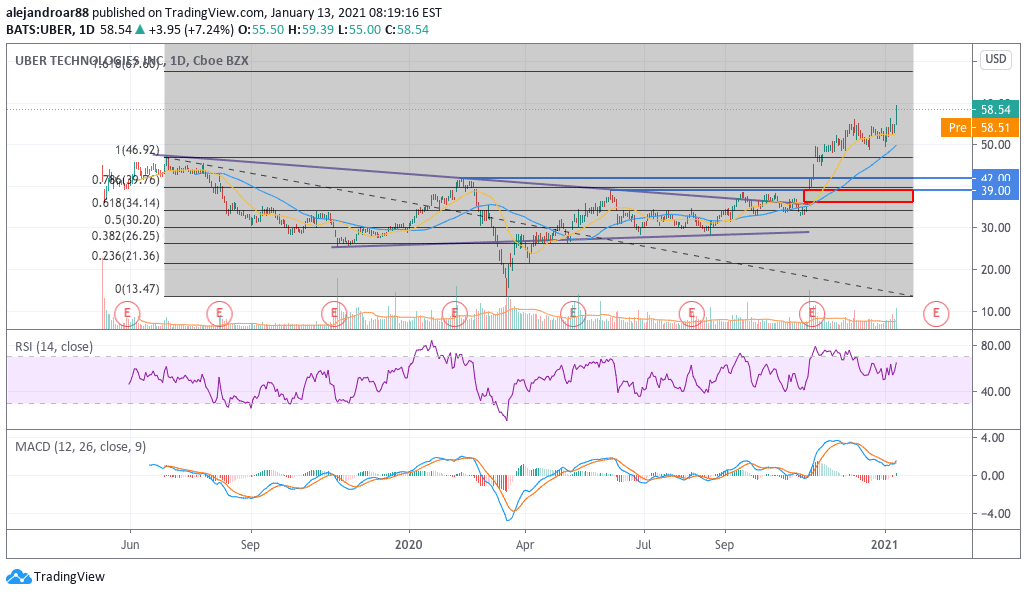 Uber shares have kept surging since it reported its third-quarter earnings on 4 November, as the firm posted milder losses than expected although revenues fell short of forecasts by roughly $70 million.
That said, the firm's latest win in California during the Presidential election to keep drivers as independent contracts along with the expected progressive recovery of its ride-hailing business amid vaccinations have increased the stock's appeal as the company's outlook keeps improving.
Since the November breakout, Uber shares have delivered a 68% gain for investors. So far, from a technical standpoint, this recent bull run could be aiming to reach the 1.618 Fibonacci indicated in the chart at $67 per share for a 14.4% potential short-term upside.
Reinforcing the chances of a continuation of the uptick, the MACD has just sent a buy signal after yesterday's strong push, while the fact that there were more than enough buyers to take up the 38 million shares sold by SoftBank without plunging the price indicates that the market's interest for Uber shares is fairly strong.