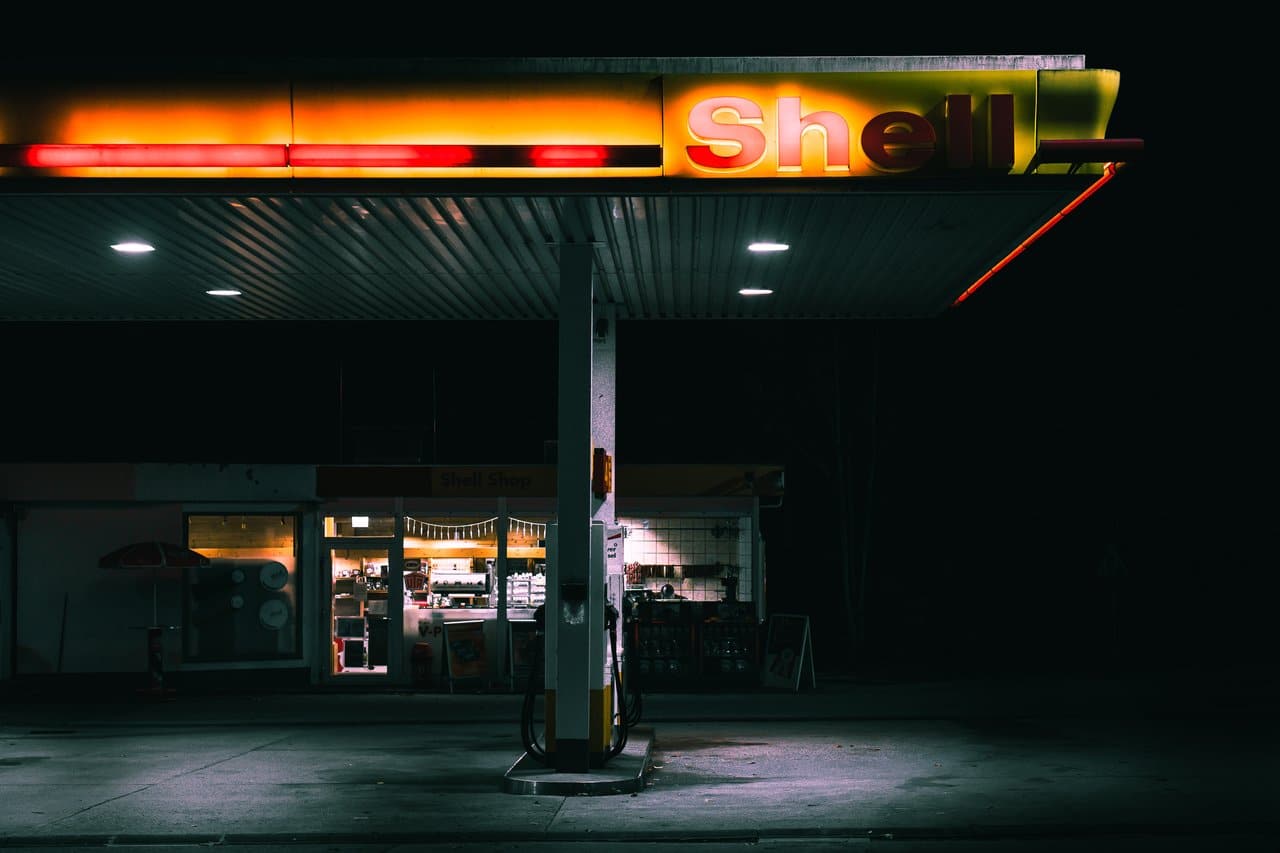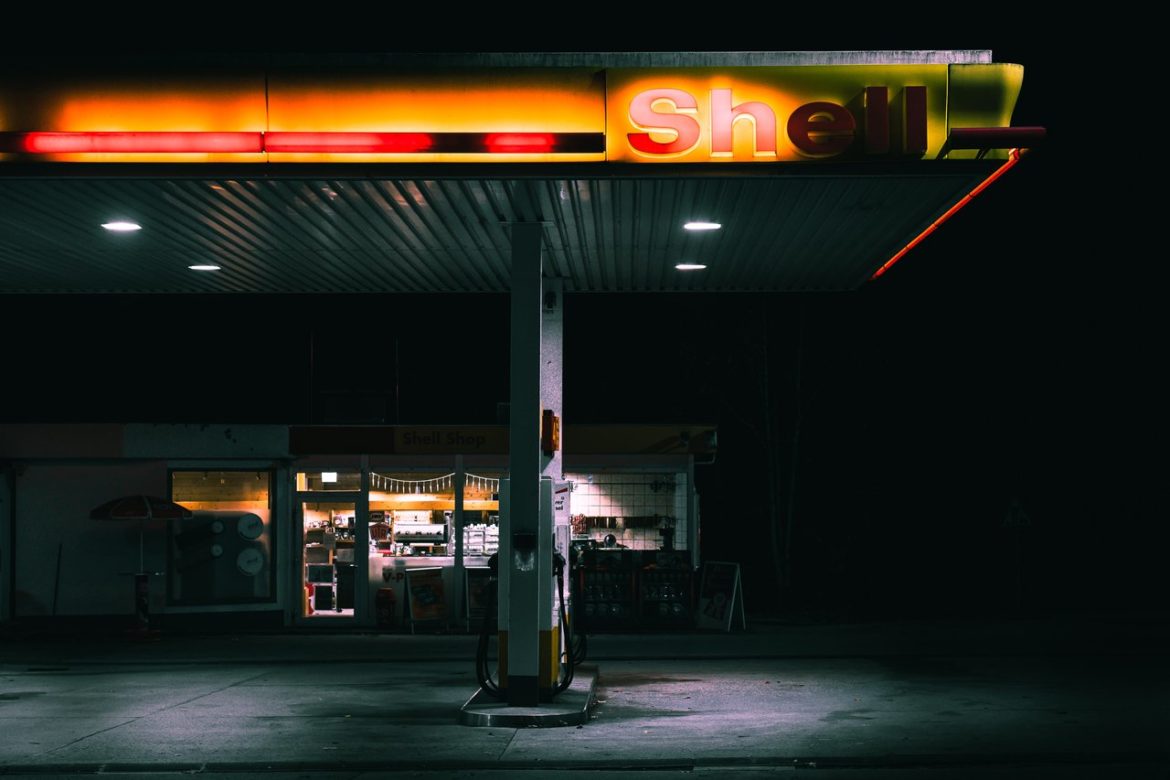 Shares of energy giant Shell were trading higher in pre markets today after it reported upbeat earnings and increased its dividend. Shell had lowered the dividend earlier this year only as the decline in energy prices took a toll on its earnings.
Shell's third quarter earnings beat expectations
Shell reported adjusted earnings of $955 million in the third quarter which was way ahead of the $146 million that analysts were expecting. However, Shell's earnings were much below the $4.77 billion that it had posted in the third quarter of 2019.
Energy companies have seen a reversal in fortunes this year. WTI (West Texas Intermediate) crude prices are hovering near the $36 per barrel level currently down from around $60 per barrel that they did at the beginning of the year. In April, WTI futures briefly turned negative for the first time in history.
Crude oil prices have plummeted in 2020
An already oversupplied crude oil market received a massive blow from the demand destruction caused by the COVID-19 pandemic. Since energy companies' earnings are highly corelated to oil and gas prices, there is little that energy companies can do when oil prices plummet.
Shell shares are down over 60% so far in 2020. The energy sector is the worst performing sub sector of the S&P 500 Index this year followed by the financial sub sector. Bank earnings have also taken a toll amid higher provisioning towards expected loan losses.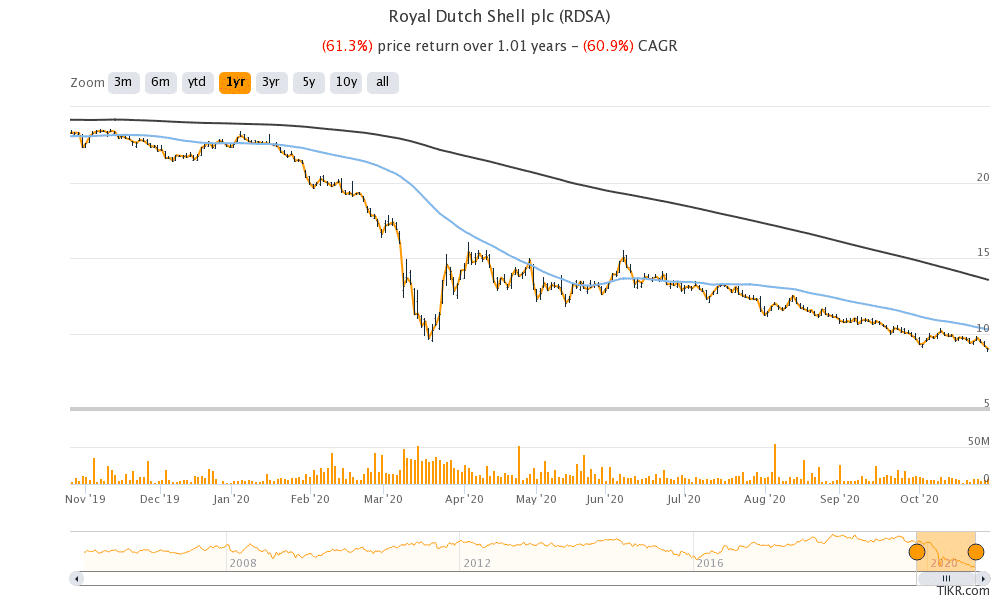 Shell increases dividend
Shell, that had lowered its dividend earlier this year for the first time since the World War 2, increased the quarterly payout by about 4% to 16.65 cents. BP had also lowered its dividend as strengthening balance sheets took precedence over shareholder payout during the height of the pandemic.
Commenting on the dividend increase, Shell's chief executive Ben van Beurden said: "Our sector-leading cash flows will enable us to grow our businesses of the future while increasing shareholder distributions, making us a compelling investment case."
He added, "The strength of our performance gives us the confidence to lay out our strategic direction, resume dividend growth and to provide clarity on the cash allocation framework, with clear parameters to increase shareholder distributions."
Glencore had also suspended its dividends in August. Glencore is generally quite aggressive when it comes to dividends. It was among the first miners to slash its dividends in 2015 but was equally swift to resume it the next year as commodity prices rebounded. Talking of Shell, while the company has increased its dividend slightly, the energy industry is still not out of the woods given the demand-supply scenario.
Shell is looking at lowering its debt
Shell also outlined its capital allocation priorities and intends to lower its net debt (debt minus cash and cash equivalents) from $73.5 billion at the end of the third quarter to $65 billion. It also intends to distribute between 20-30% of its operating cash flows to shareholders through a mix of dividends and share buybacks.
Shell announced job cuts and is going green
Last month, while providing a business update, Shell said that it expects to shed between 7,000 and 9,000 jobs by the end of 2022 which includes around 1,500 employees that have agreed to a voluntary separation this year. Shell also plans to lower its refining footprint to fewer than 10 sites that would help it in reducing its complexity.
Shell also plans to go carbon neutral by 2050 and intends to change its product mix looking at the emerging situation. Demand for crude oil is expected to peak soon and them moderate as electric vehicle sales soar. Investors' optimism over vehicle electrification has catapulted Tesla to record highs this year with its market capitalisation eclipsing the combined market cap of leading automakers. That said, Tesla bulls do not like the Elon Musk-led company to be seen in the same league as automakers and instead see it as a tech company.
Shell faces technical resistance
Shell shares are trading below their 50-day simple moving average (SMA) of 1027p which has been strong resistance for the shares over the last couple of months. The shares need to break above the 50-day SMA for an uptrend to resume. Shell shares were trading 2.7% higher at 889.60p at 11:15 AM London time today.