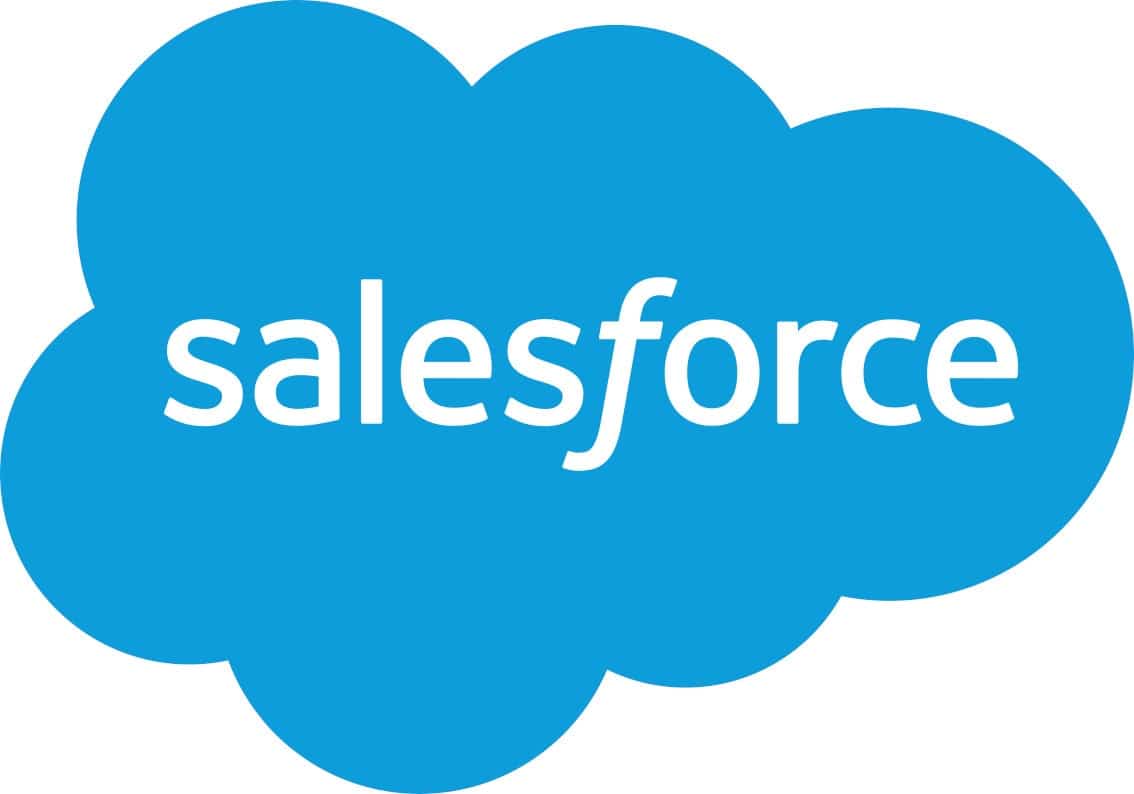 Salesforce (CRM) shares were trading sharply lower in the US premarket today despite posting better-than-expected earnings. The company also confirmed that it is buying Slack Technologies (WORK), confirming the rumours that have been flying around for a week now.
Salesforce's earnings beat estimates
Let's look at Salesforce's fiscal third-quarter earnings ended 31 October. The company reported revenues of $5.42 billion, which was ahead of the $5.25 billion that analysts were expecting. The revenues increased 19% year over year in constant currency terms. The company's adjusted EPS of $1.15 was also higher than the 75 cents that analysts were expecting.
Guidance beats estimates
Salesforce also raised its fiscal 2021 guidance and expects to post revenues of $21.1 billion at the higher end of its guidance implying a yearly growth of 23%. Salesforce expects to post revenues between $5.665-$5.675 billion in the fiscal fourth quarter, which was higher than the $5.52 billion that analysts were forecasting. However, its fiscal fourth quarter 2021 adjusted EPS guidance of 73-74 cents was lower than the 86 cents per share that analysts predicted.
Salesforce expects to post revenues between $25.45-$25.55 billion in the fiscal year 2022. The guidance was better than expected and assumes that Slack will contribute $600 million to its topline in the next fiscal year. Salesforce expects to complete the acquisition by next July which would be its fiscal second quarter 2022.
Salesforce announces the acquisition of Slack Technologies
Looking past Salesforce's earnings and guidance, markets were interested in the details about its acquisition of Slack Technologies. The company confirmed that it would buy Slack for $27.7 billion,  in what would be the biggest acquisition in the company's history.
Over the past few years, Salesforce has completed several acquisitions that have helped it grow its topline at a fast pace. In 2019, Salesforce acquired analytics company Tableau for $15.3 billion in an all-stock deal. And in 2018 it acquired California-based software company MuleSoft for $6.5 billion.
Would the Slack acquisition benefit Salesforce?
Salesforce's CEO, Mark Benioff, sounded super excited about the Slack acquisition, with the negotiations led by the COO Bret Taylor and Slack's CEO and co-founder Stewart Butterfield. Calling the deal a "marriage made in heaven" Benioff said that his "eyes lit up" after the deal was brought to him. He also called Slack a "once-in-a-generation company" and said that 90% of Slack's enterprise customers are also Salesforce's customers.
Here it is worth noting that Slack stock has struggled since it went public last year. It crossed the listing day high of $42 recently amid the rally that was triggered by reports of its possible acquisition by Salesforce. Among other things, tough competition from Microsoft Teams has put pressure on Slack. Slack went so far as to accuse Microsoft of monopoly practices in a complaint to the European Union.
How do analysts see the acquisition?
Some analysts doubt that Salesforce is making the correct move by acquiring Slack. To begin with, the price tag of $28 billion was a big premium to the Slack price, explaining why the share price subsequently skyrocketed when the acquisition rumours began. Also, unlike Zoom Video Communications that also listed last year, which is now making profits, Slack is a loss-making company. This could hit Salesforce's earnings in the near term and lead to EPS dilution. Also, it is a major deal for Salesforce and represents almost 13% of its market capitalisation.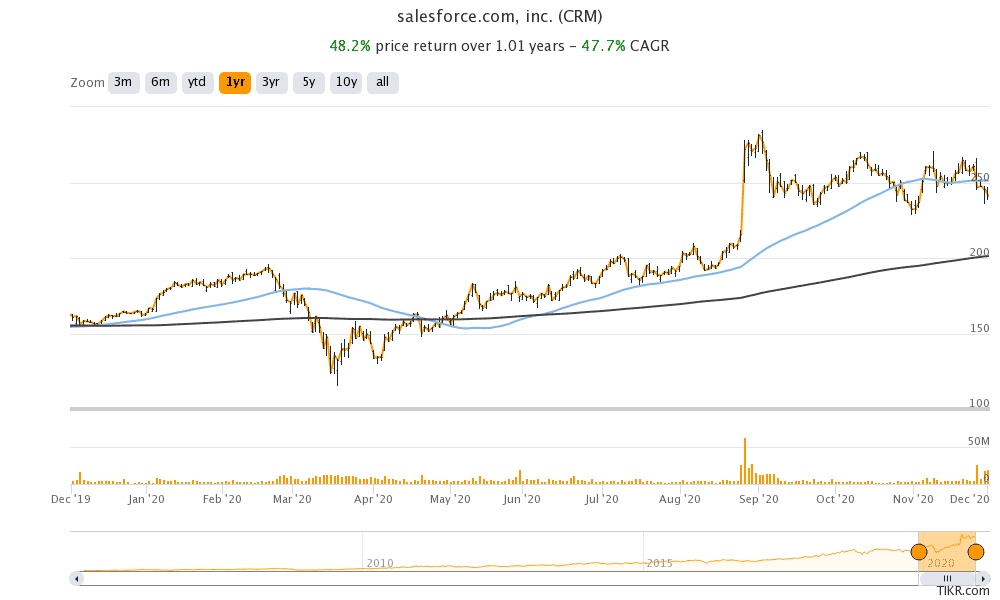 Are there synergies in the Slack-Salesforce transaction?
While Salesforce has acquired over 60 companies in its history, there are no visible synergies between Slack and Salesforce. Typically, when such deals are announced managements go a great lengths to explain to markets how the deal will create synergies. However, and quite surprisingly, the word "synergy" did not figure even once in the earnings call. The word did however feature in the earnings release as a passing remark when the company talked about the risks related to realising potential synergies from Slack's acquisition.
That said, the acquisition by Salesforce will give Slack access to deep pockets and technical and marketing expertise to take on formidable and larger competitors such as Microsoft.
The deal is positive for Slack investors
As Matt Stoller, director of research at the American Economic Liberties Project in Washington put it: "This merger between Salesforce and Slack, like that between book publishers Simon & Schuster and Bertelsmann, is fundamentally defensive, a result of a refusal of antitrust enforcers to enforce the law." He added, "Slack is trying to find a way to defend itself from Microsoft's underpricing and bundling of its Teams product."
Salesforce shares in 2020
Salesforce shares have gained 51% so far in 2020 and it is among the top 35 gainers in the S&P 500 index. In August, the Dow Jones added Salesforce along with Amgen and Honeywell. That rebalancing was one of the biggest shake-ups in the Dow Jones' history. Salesforce shares were trading 4.2% lower at $231.25 in US premarket trading.
Looking at Slack, its shares were also trading down 0.32% in premarkets at $43.70. Slack shares have gained 95% so far in 2020, with more than half of those returns have come over the last week, as rumours over its acquisition by Salesforce took hold. Since most of the rally in Slack shares happened before the official acquisition announcement, we haven't seen any major change in its share price as yet.
As for Salesforce, it is not surprsing that its stock price has fallen, given the massive premium it has agreed to pay for loss-making Slack.