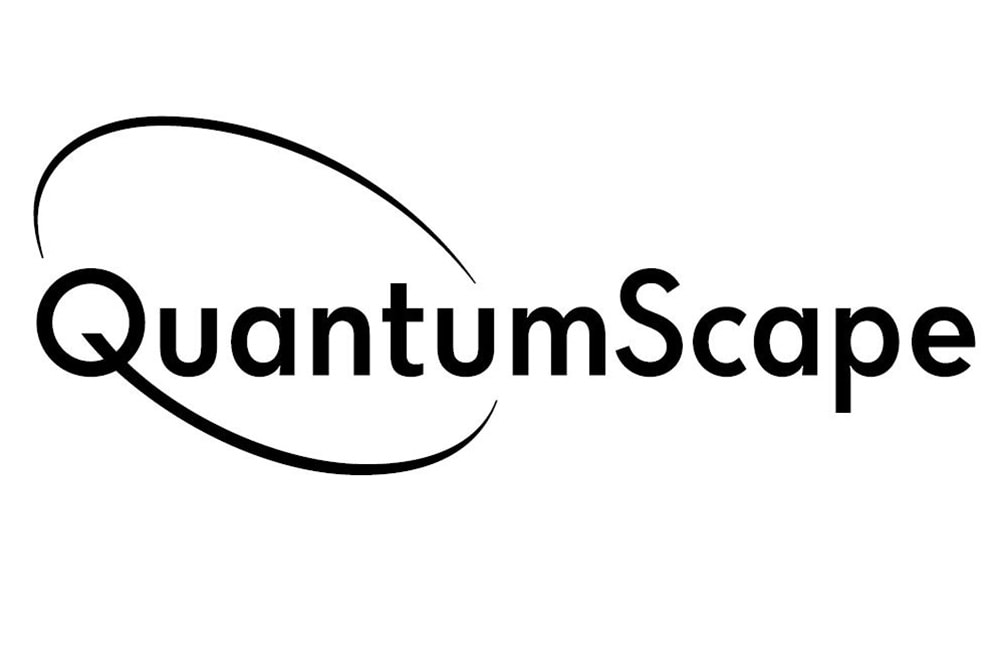 QuantumScape shares have surged since it went public through a reverse merger with the SPAC (special purpose acquisition company) Kensington Capital Acquisition Corp. The company's market capitalisation is now worth more than Ford Motors.
QuantumScape is another example of the valuation premium that companies in the electric vehicle ecosystem are commanding. Tesla's market capitalisation is now more than $600 billion which is more than the combined market capitalisation of leading automakers put together.
Electric vehicle stocks
Earlier this year, Nikola's market capitalisation had also surged above that of Ford. The company has no real current revenues and markets are valuing it on pre-orders. However, Nikola stock had since fallen after short-seller Hindenburg Research accused it of fraud.
Other electric vehicle makers like NIO, XPeng Auto, and LI Auto have also surged this year as investors are bullish on the vehicle electrification story. The battery is the key component for electric car makers and here is where QuantumScape fits in.
QuantumScape
QuantumScape is a manufacturer of solid-state lithium metal batteries. Electric carmakers like Tesla currently use lithium-ion batteries. Some like Hyundai and Toyota are also betting on cars that run on hydrogen fuel cells. However, Tesla's CEO Elon Musk is not very optimistic about hydrogen fuel cell technology.
Volkswagen, China's SAIC Motors, and Bill Gates were among QuantumScape's investors. According to QuantumScape, its batteries are efficient and safer than the ones that are currently used by electric carmakers.
QuantumScape's CEO on batteries
QuantumScape batteries can get 80% charged in fifteen minutes only. The company claims that the batteries have a life of 12 years in normal use and can also work in sub-zero temperature. "Today's batteries are not competitive. They don't have the energy density to get the range that's needed. They don't have the power to get the fast charge," said QuantumScape's CEO Jagmeet Singh. He expects the share of electric vehicles in total global car sales to rise multi-fold from the current 2%.
QuantumScape could benefit from its association with Volkswagen. The company is betting heavily on electric cars and last year launched the ID.3 which would rival Tesla's mass-market electric car Model 3.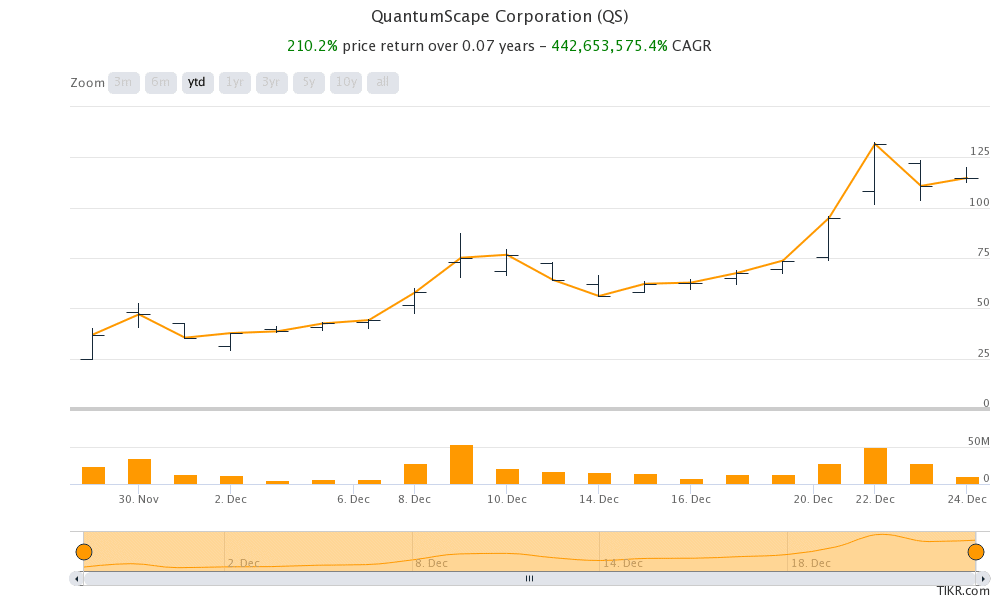 QuantumScape stock has surged
QuantumScape stock has surged since it completed the reverse merger. It rose sharply last week amid reports that Apple plans to have its electric car by the middle of this decade. Apple could be a formidable competitor to Tesla. Meanwhile, Apple is not expected to be an integrated carmaker like Tesla but instead go for third party manufacturing. This could mean more business opportunities for battery makers like QuantumScape.
Are QuantumScape shares overvalued?
QuantumScape has a market capitalisation of almost $42 billion. Jim Cramer, the host of Mad Money show on CNBC, advised selling stocks like QuantumScape, Arrival, Luminar, and Canoo. All these companies are making losses and listed through the SPAC route this year. "Speculative stocks can get overheated, which is why it's important to take profits while you have them," said Cramer on these stocks.
"These stocks have gotten out of control, so I'm begging you to take something off the aid table," said Cramer. He added, "You can always get back in at lower levels, and I'm very confident that lower prices could be in the cards."
Electric vehicle SPACs
The euphoria over vehicle electrification has led to a spike in all stocks in the electric vehicle ecosystem including QuantumScape. Blinks Charging that provides charging solutions for electric cars has also soared this year. There have been instances were a mere instance of a company announcing a foray into the electric vehicle ecosystem triggered a spike in stock prices. For instance, SPI Energy stock soared over 4,000% intraday in September after the renewable energy company announced a subsidiary to produce electric cars.
In November, DPW Holdings stock soared after its subsidiary Coolisys Technologies announced plans to put electric vehicle chargers at national fast-food restaurants. Tesla has a competitive lead over automakers with its vast network of Superchargers that Tesla owners can use for charging their cars.
QuantumScape could benefit from rising electric car sales
Coming back to QuantumScape, the company's business looks set to grow amid the soaring demand for electric cars. That said, with its market capitalisation now over $40 billion, it looks overpriced. But then, all the stocks in the electric vehicle ecosystem are trading at exorbitant valuations and QuantumScape is no exception.
Investors continue to pour money into QuantumScape and it was trading over 8% higher at $123.97 in US premarket trading today.