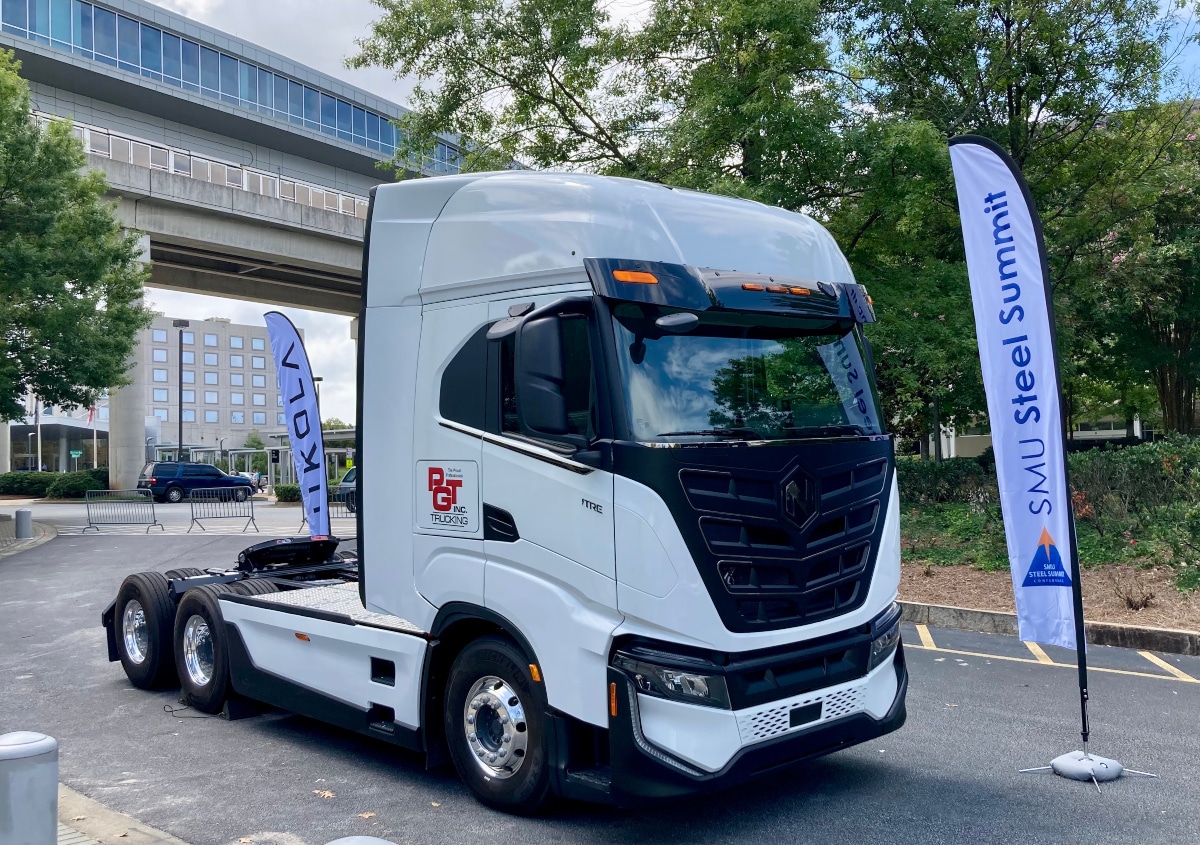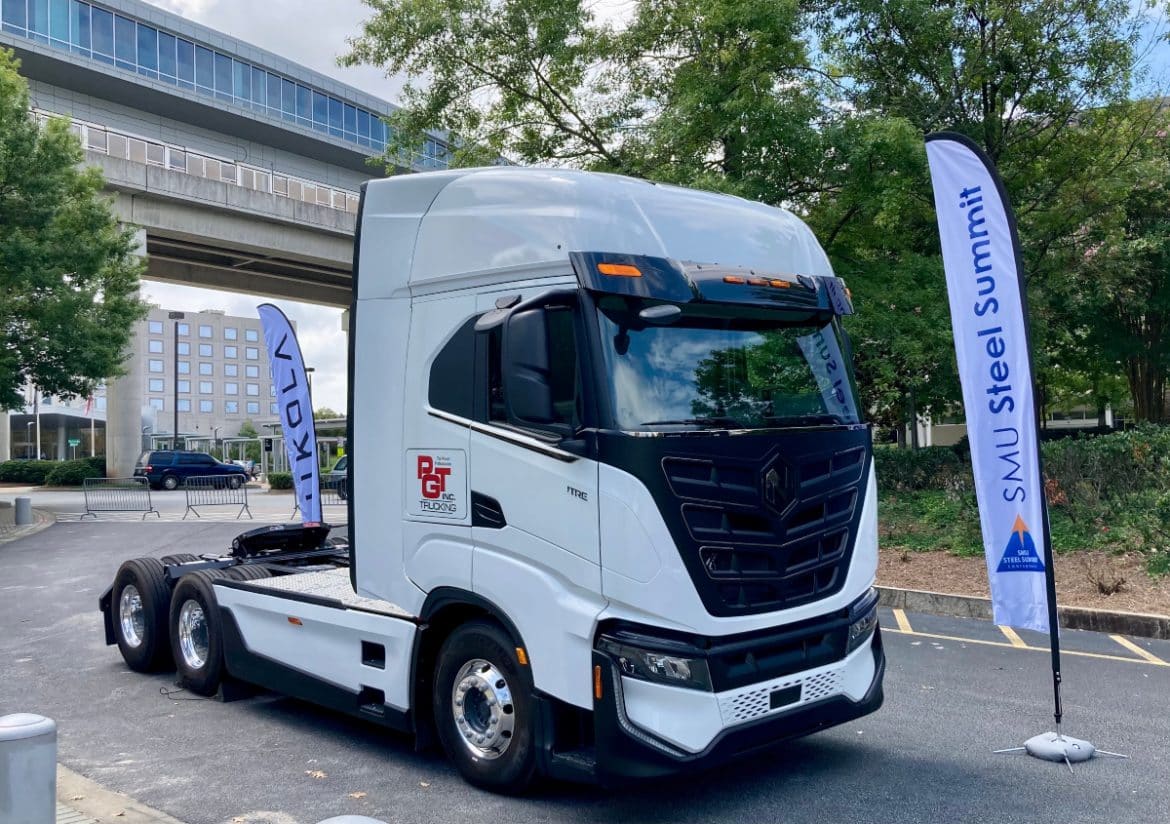 Nikola founder Trevor Milton is facing a securities fraud trial over misleading investors and the jury selection is set to begin today. Milton had to unceremoniously exit the company after Hindenburg Research accused it of fraud.
In its report, Hindenburg had said, "we believe Nikola is an intricate fraud built on dozens of lies over the course of its Founder and Executive Chairman Trevor Milton's career."
It added, "We have gathered extensive evidence—including recorded phone calls, text messages, private emails and behind-the-scenes photographs—detailing dozens of false statements by Nikola Founder Trevor Milton. We have never seen this level of deception at a public company, especially of this size."
Hindenburg accused Nikola of fraud in 2020
Nikola went public in 2020 through a SPAC reverse merger which valued the startup EV (electric vehicle) company at $3.3 billion. Notably, 2020 was an incredible year for EV shares. While Tesla soared 740% that year, NIO rose over 1,100%. At one point, Nikola's market cap surpassed $30 billion which was ahead of Ford's. While many analysts had warned of an impending bubble in EV shares, investors continued to pour money into them, including in names like Nikola which were yet to produce a vehicle.
Milton quit shortly after Hindenburg's allegation
Hindenburg accused Trevor Milton of using false statements to push Nikola into a $20 billion company. In an apparent reference to Nikola's partnership with General Motors that was announced days before, the report said that Trevor "has inked partnerships with some of the top auto companies in the world, all desperate to catch up to Tesla and to harness the EV wave."
Initially, both Nikola and Milton had dismissed the claims. However, soon enough Milton exited the company. General Motors also scaled back its partnership with the company. Regulators also started investigations into the alleged fraud.
Milton faces trial over hyping Nikola's abilities
When announcing the charges against Milton, then-U.S. Attorney Audrey Strauss said, "In order to drive investor demand for Nikola stock, Milton lied about nearly every aspect of the business."
Notably, in a marketing video, Milton had falsely boasted about the functionality of Nikola trucks by rolling one downhill which made it appear functional, which obviously it was not. Prosecutors also allege that Milton lied about Nikola's ability to produce hydrogen. Trevor Milton had boasted that Nikola managed to produce hydrogen at $4 per kilogram which was a quarter of what others were producing it at.
Milton accused of several lies
Milton also claimed that the now-abandoned Badger truck would have a drinking water fountain which would have water produced from the vehicle's hydrogen fuel cell. Prosecutors allege that days after that tweet, Milton searched the internet for whether the water produced from hydrogen fuel cells is fit for human consumption.
Milton also falsely claimed that the Badger is "fully functioning vehicle inside and outside" with ready prototypes. Meanwhile, Milton has pleaded not guilty and his lawyer Marc Mukasey said that he used terms like "functional" and "prototypes" differently and called these "linguistic aspects."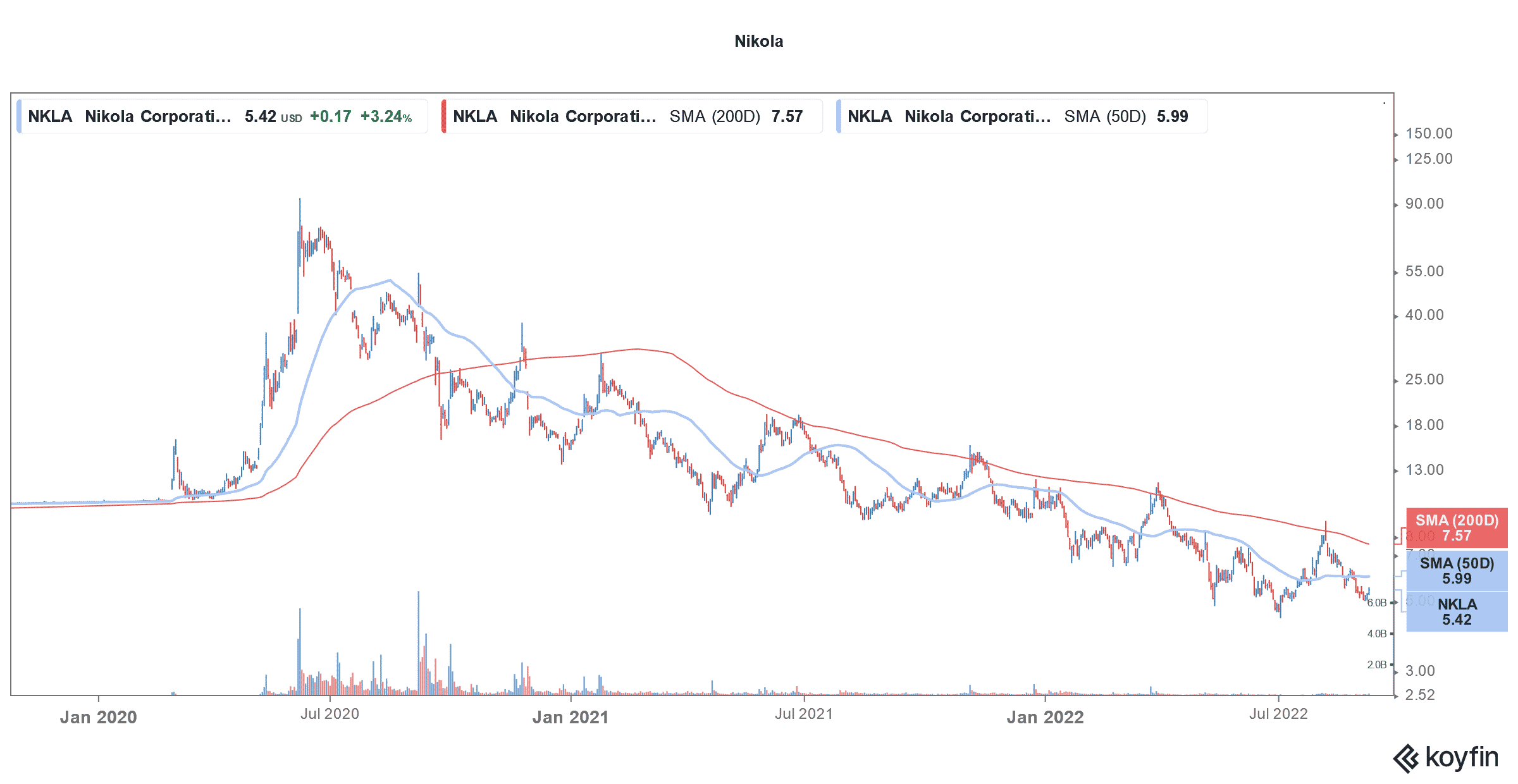 Nikola is looking to raise capital
Last month, Nikola announced an at-the-money offering to raise $400 million. Like fellow startup EV companies, Nikola is also burning cash and needs more money to fund its cash burn. Nikola had cash and restricted cash of $529.2 million at the end of June. The company had raised capital several times since the SPAC merger last year.
Last month, Lucid Motors also filed with the SEC to raise $8 billion. Lucid Motors was the biggest SPAC merger before Grab took the honours later in the year. Nonetheless, it was among the most hyped SPAC mergers as it was touted as the "next Tesla." The company is led by Peter Rawlinson, who is a former Tesla employee. The merger presentation gave the impression that Lucid Motors is a worthy Tesla competitor.
However, Lucid Motors has not managed to justify the hype. It has lowered its 2022 delivery guidance twice this year and now expects to deliver only between 6,000-8,000 cars this year, which is around a third of its original guidance of 20,000 cars.
Nikola expects to deliver up to 500 trucks this year
Nikola expects to deliver between 300-500 Tre trucks this year. It also plans to "Build, validate and test Tre FCEV beta trucks" this year. It also expects to commence production at its hydrogen production hub in Arizona and announce two or more dispensing partners in California. The company already has an agreement with TravelCenters of America for a hydrogen dispensing station in California.
Elon Musk is not a hydrogen fan
While Nikola is betting big on hydrogen. Tesla's CEO Elon Musk has mocked the fuel cell technology several times. Among other automakers, Toyota and Honda are also investing in both BEV (battery electric vehicle) and hydrogen cars. The fuel cell technology is especially useful for long-range heavy-duty trucks and Volvo is also working on these.
Moment of truth for Nikola and other EV companies
EV shares, especially those which listed between 2020 and 2021 have crashed. Rivian for instance trades around $37, which is not only half of its IPO price, but a fraction of its all-time high of $179.47. Lucid Motors trades above the SPAC IPO price of $10, but less than a third of its all-time high of $57.75. The company's market cap is now around $25 billion.
Companies like Arrival, Canoo, and Lordstown Motors trade at a steep discount to the IPO price. Even Nikola trades at a discount of over 45% to the SPAC IPO price. Many startup EV companies are battling a survival battle. While Lordstown Motors sold its plant to Foxconn to raise cash, Arrival adjusted its production to lower the cash burn.
Tesla stands out in the EV industry
This is where Tesla stands out. The company went through production troubles in the initial days. However, it went up the learning curve quite fast and the pace of ramp-up at China Gigafactory envied even established automakers.
It's a moment of truth literally for EV companies like Nikola. Most need to raise capital despite adverse market conditions. Also, as the honeymoon period is over, they now need to impress markets with vehicle deliveries despite the ongoing supply chain issues. The growing investor apathy towards loss-making companies amid the Fed's rate hikes is not making things any easier for Nikola.
Once touted as the "Tesla of trucking," Nikola has a long road ahead, which, unlike the Badger marketing video, is uphill rather than downhill.