Best Electric Car Stocks to Buy UK
Fact Checked
Everything you read on our site is provided by expert writers who have many years of experience in the financial markets and have written for other top financial publications. Every piece of information here is fact-checked.
Disclosure
Please note that we are not authorised to provide any investment advice. The information on this page should be construed for information purposes only. We may earn commissions from the products mentioned on this site.
With electric car stocks rocketing, there are a lot of eyes on the automobile industry. All cars sold by Jaguar will be electric from 2025 onwards, whilst Volvo, Ford, and General Motors have made similar pledges between the years 2030 and 2035. It's no secret that the automobile industry is rapidly becoming electric, but who will have the advantage in the market? And, who will adapt to the changing industry the fastest and use it as an opportunity to gain market share?
In the following review, the five best electric car companies stocks will be evaluated.
Key points on Electric Car Stocks
The electric car marketing is seeing rapid growth with many companies promoting the use of EV technology, meaning there is a lot of potential for investors.
Tesla is the most popular electric car stocks among investors, but others to consider are Ford, Lucid Group, and Xpeng.
Established firms experimenting in EV technology have less volatile stocks than startups, although startups can represent more growth potential.
You can invest in electric car stocks without paying any commission using eToro, our recommended UK broker.
The Best Electric Car Stocks 2021 List:
Tesla – American EV and clean energy company with a special interest in battery storage – Invest now
Ford – Veteran American automobile manufacturer that's diversifying into EVs – Invest now
Lucid Group – An emerging EV manufacturer based in California founded in 2007 – Invest now
Xpeng – A Chinese EV manufacturer headquartered in Guangzhou and publicly traded on the NYSE
Taiwan Semiconductor Manufacturing Company Limited – Second-largest semiconductor producer in the world
You can buy all these top electric car stocks without paying any commission on eToro, our recommended stock broker.
A Closer Look at the Best Electric Car Stocks to Buy
Here's why we think the top 5 electric car stocks listed above are worth keeping an eye on.
1. Tesla (TSLA)
Tesla is very much considered the market leader of Electric Vehicles currently. In fact, if we look at market capitalization alone, Tesla is far and away from the largest automobile company in the world, with a $.141 Trillion market cap. Toyota is second, with $258 billion, whilst BYD, Volkswagen, Rivian, and Daimler (Mercedez) all with a market cap between $109 billion and $139 billion – meaning Tesla is larger than all of these combined.
Of course, this pricing is controversial with a P/E ratio of 368, with some speculators claiming they're overly inflated. In 2020, Tesla reported its first-ever profit of $721 million. The company has a high Beta of 1.41 (possibly due to Elon Musk's influence and manipulation over the price), zero dividends, and a very prestigious fleet of electric vehicles.
It's important to note Tesla's valuation may stem from being more than an automobile manufacturer. With an entire infrastructure being built (i.e. Electric charging stops, battery development) as well as being considered a tech company, Tesla is one of the best electric car battery stocks. However, Tesla's incredible stock gains may slow down now that Musk sold off 10% ownership, and may sell off more in the future. Tesla car sales will almost certainly remain strong, particularly with Hertz's order of 100,000 cars – though this deal looks to be shaky now, along with skepticism over Tesla's ability to fulfill the order.
Tesla stock remains in a large position for many hedge funds, but there will always be volatility in Tesla's high valuation and controversial leadership.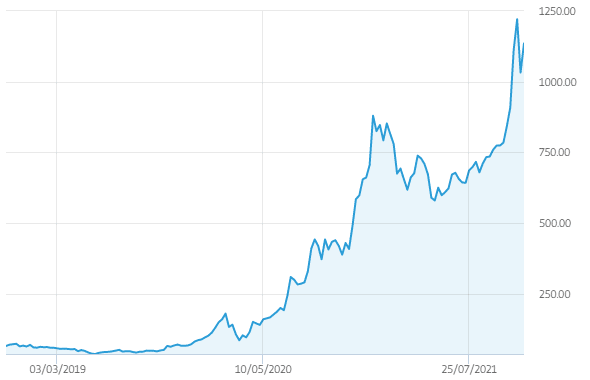 Your capital is at risk. Other fees apply. For more information, visit etoro.com/trading/fees. 
2. Ford (NYSE: F)
Ford offers a different kind of value to Tesla, where their reputation in the industry is impenetrable, and their price is closer to the book value of the company. Ford's Beta is in line with the automobile average (1) but has lower earnings per share than Tesla. Ford's Price/Earnings ratio is over 10 times cheaper than Tesla, at around 26, and has revenue around three times greater than Tesla. But, how do they fare in the electric vehicle space specifically?
Ford already has 13 cars that are either fully electric or hybrid and plans to increase their EV production to 600,000 – something people are more confident about them being able to fulfill. Most importantly, Ford's F-150 Lightning electric truck is what is considered to really boundary-pushing in the industry. The truck has a huge power utility, can drive indoors, has a lot of storage for an EV, and can even power a house for days, if not weeks, in the event of a power outage. The truck could possibly gain big contracts with governments, councils, and contractors.
In 2020's Q1, Greenlight Capital Fund, an asset management firm, highlighted Ford stock among a few stocks in its investor letter. The F-150 Lightning truck has almost reached 200,000 reservations already despite not being released until Spring 2020.

Your capital is at risk. Other fees apply. For more information, visit etoro.com/trading/fees. 
3. Lucid Group (LCID)
Lucid Group is a hot prospect right now, posing a potential threat to Tesla in particular. The exciting, or potentially risky, thing about Lucid electric car stock is that they're very much still in their R&D phase, with no reported revenues so far. Lucid claimed it could build cars that can run over 500 miles on a single charge – a claim that many laughed off. However, Lucid's Air Dream Edition car has proven to hit 520 miles on a single charge, which is an astounding feat. Finally, Lucid is taking orders on their cars and has recently begun delivering them to customers.
It's easy to consider the $90 billion market cap as an overpriced asset, given they barely have any cars currently being driven on the road, or have yet reported any revenue. However, Tesla is somewhat setting new rules for valuations, and if Lucid's other claims are correct and can facilitate their orders, they're clearly strong competition and have a bright future in the EV space.
The company has multiple models ready for launch and is launching a luxury SUV in 2023, along with plans to enter Europe, China, and the Middle East within the next two years. The company has been given the approval to begin EV production in Saudi Arabia by 2024, which is the country deriving the second most preorders.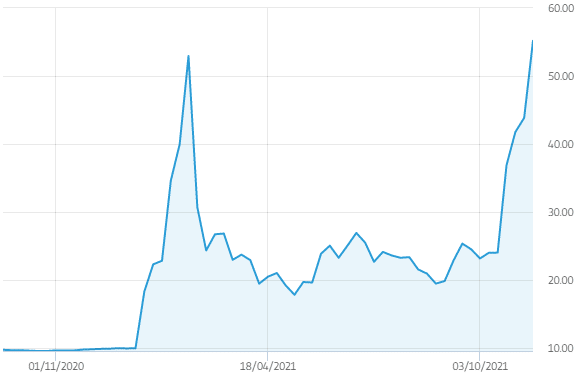 Your capital is at risk. Other fees apply. For more information, visit etoro.com/trading/fees. 
4. XPeng Inc (XPEV)
XPeng is a Chinese EV startup company that has recently tripled its October sales. Backed by Alibaba, XPeng sells two different EV SUVs and two sedans. Their latest SUV flagship is set to come out in 2022, which contains an advanced self-driving car system. Having delivered over 10,000 vehicles last month, XPeng is perhaps slightly more mature than Lucid Group.
One of the most appealing aspects of investing in XPeng is the size of the Chinese EV market opportunity. With a middle class that is now larger than the entire US population, China is one of the most attractive EV markets in the world. Furthermore, EVs are being adopted very quickly because of large Chinese government subsidies, which can certainly help boost EV manufacturer sales.
Whilst it is volatile, with a market cap of $40 billion the stock doesn't feel as potentially overinflated as some of the others. Its 2020 revenue more than doubled since 2019, with the next couple of years looking like an important moment in their sales growth. Furthermore, its P5 model is only ~$25,000, and its P7 model is 229,900 yuan (after subsidies), which is over 20,000 cheaper than Tesla's Model 3.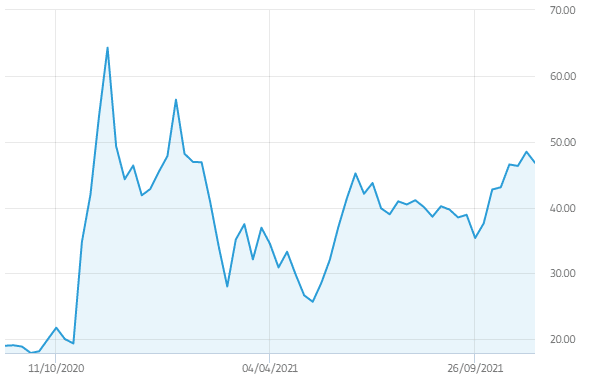 Your capital is at risk. Other fees apply. For more information, visit etoro.com/trading/fees. 
5. Taiwan Semiconductor Manufacturing Company Limited (TSM)
Taiwan Semiconductor Manufacturing Company (TSMC) is one of the most important companies in the EV industry. TSMC is the second largest semiconductor manufacturer in the world, with components that are not only in shortage since the pandemic but are relied upon in vast numbers to help manufacture electric cars.
TSMC has an Automotive Electronics Platform which provides technologies and services for the automobile industry, from LiDAR sensors and 5g connection to CMOS technologies and ADAS applications.
The company's market cap has risen to $644 billion over the pandemic, with its stock price almost tripling since April 2020. The dividend-paying company is being relied upon around the world right now, with its revenue forecasted to grow by 21% in 2021.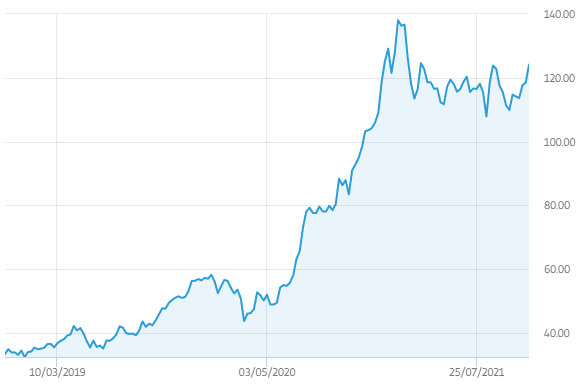 Your capital is at risk. Other fees apply. For more information, visit etoro.com/trading/fees. 
Are Electric Car Stocks a Good Investment?
Electric car stocks are a good investment for a variety of reasons. First and foremost, there is currently a situation in which both highly established firms and startups are fighting for market share in an emerging market. The fast-growing market of EV means there is a lot of growth potential, but picking the winners is not necessarily easy.
However, investors have the option to either back more established, less volatile firms like Ford with a vast infrastructure already in place and less risk. Alternatively, investors can seek out more volatile tech companies or startups that have more growth potential.
Some investors may take a diversified approach, and hedge their investments across various companies. This approach looks to capture the overall growth of the EV market, which seems inevitable.
Government Legislation
One factor that can heavily influence the success or shortfalls of entire industries is the government regulation that surrounds them. Fortunately, public policy is looking highly favorable for electric vehicle companies right now. With the climate in crisis, governments seem to unanimously agree that a hugely impactful way to help the environment is switching away from gasoline and towards electricity.
Not only are EVs seen by customers preferably as being good for the environment, but many countries are employing subsidies for EV purchases. Here are countries with some of the best government incentives for purchasing an EV:
United Kingdom
New Zealand
China
Japan
France
Germany
US
Such subsidies are very helpful in increasing sales, artificially or otherwise, for EV manufacturers. In fact, they're also conducive to upping prices and imposing larger profit margins, thus exploiting the subsidized for their own benefit. Though, the upping profit margins are less likely, as competition is fierce to gain market share in this new, emerging market.
Finally, the COP26 meeting resulted in an agreement that countries and automakers will go all-electric by 2040, though some countries have pledged to achieve this much earlier.
Best Brokers to Buy Electric Car Stocks
Here are our recommended UK stock brokers for buying electric car stocks.
1. eToro – Buy Electric Car Stocks with 0% Commission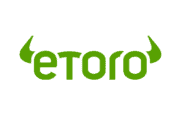 eToro is a great broker option when purchasing electric car stocks. The broker has 0% commission stock trading, so you won't pay any extra fees for buying stocks, unlike at a lot of other brokers.
eToro has all of the stocks mentioned above, as well as access to smaller cap EV stocks for investors looking at higher risk investment opportunities. In total, the broker has more than 2,000 stocks from exchanges all over the world, so as well as EV stocks, you can invest in a range of renewable energy stocks.
Of course, picking the right stocks isn't easy, and some investors find it very helpful to look at other traders' portfolios. eToro's biggest USP is its social trading feature, which hosts a community of over 20 million users.
Within this community, you can view a feed of traders that you follow, and view their activity. For example, the most successful traders that trade EV stocks can be found. eToro even goes a step further here: by enabling the copy trading feature, your own account can mirror the trades of another investor. Thus, their buys and sells can immediately be placed by eToro within your own account, meaning you have the ability to automate the trades based on other traders.
eToro accepts a variety of payment methods, including PayPal, and thanks to the low $50 deposit limit you don't need to break the bank to get started.
Finally, eToro is an FCA regulated broker, so it has very high security standards and is extremely trustworthy.
Your capital is at risk. Other fees apply. For more information, visit etoro.com/trading/fees. 
How to Buy Electric Car Stocks
Here is a guide on how to buy an electric car stock using eToro, our recommended best stock broker:
To start buying Reddit stocks follow this four-step guide using fully regulated and 100% commission-free broker eToro. 
1. Create Your Account
Open an eToro account by filling in some personal details in the application form. This only takes a few minutes.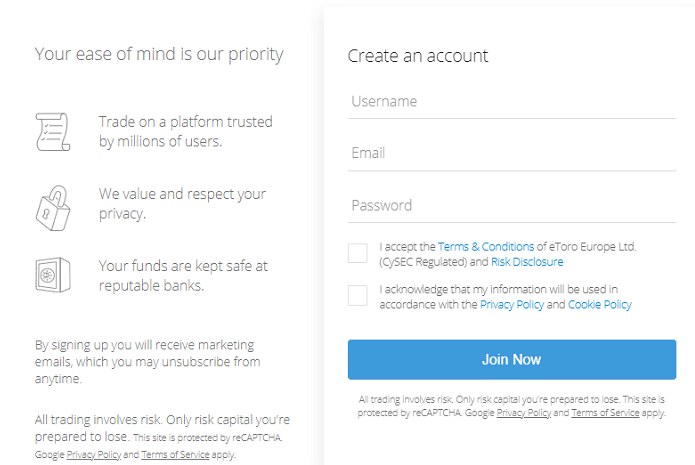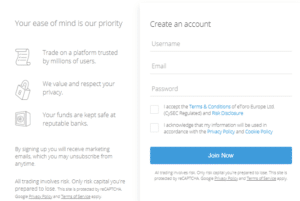 2. Verify Your ID
eToro is heavily regulated and abides by FCA regulatory safeguards to keep your capital safe. Therefore, you will need to verify your identity and address. 
The two verification documents you will need are:
A valid passport or driver's licence

A utility bill or bank account statement issued within the last three months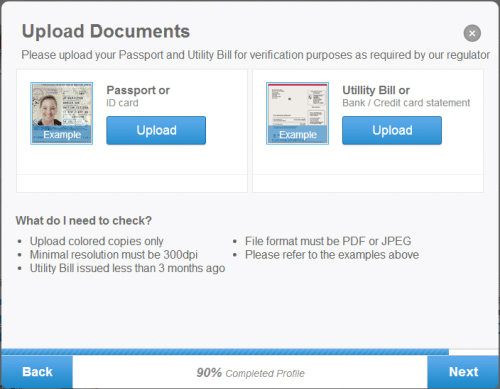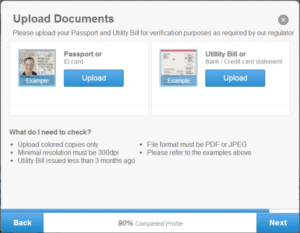 3. Deposit Funds
To start buying electric car stocks you need to deposit funds into your account. Deposit methods are fee-free and include:
Debit/credit card

Bank wire transfer

PayPal

Neteller

Skrill
4. Start Investing!
To start investing, simply type in the name of the Electric stock you want to buy in the search box at the top of the eToro platform. Click the Trade icon to open a trading ticket. 

The trading ticket will allow you to input how much you want to buy ($50 minimum when using eToro) and if there are any commissions to pay which in this case is zero!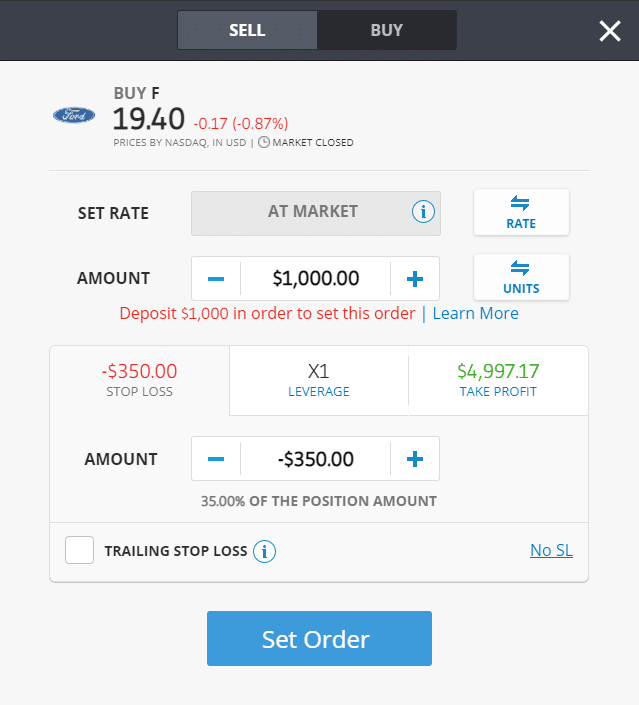 Conclusion
Electric vehicle stocks present a great opportunity to investors. The growing industry has government policies set in place to ensure its success, which is a rare set of circumstances, along with an increasing consumer desire to go green and self-sufficient.
Electric car company stocks are here to stay, and there is a wide variety to choose from. Some companies that didn't make the list, such as Nio electric car stock, are also highly competitive and promising within the industry. The best electric car stocks aren't necessarily the previously successful automobile manufacturers and are instead tech start-ups, which makes the industry both exciting and full of rapid growth.
To help decipher which electric car stocks will come out on top, eToro can be useful in showing the most successful portfolios from other real-life, real-time traders.
eToro – Buy Electric Car Stocks with 0% Commission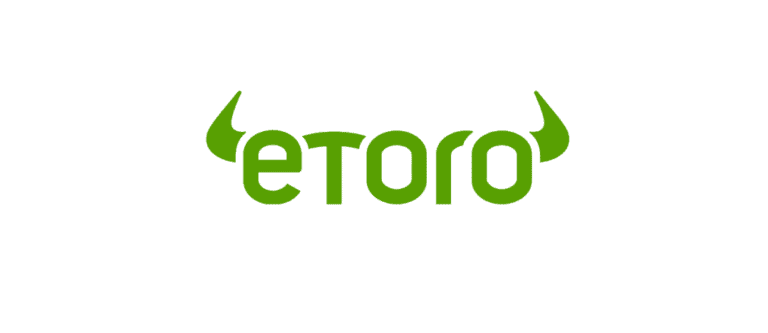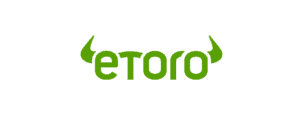 Your capital is at risk. Other fees apply. For more information, visit etoro.com/trading/fees. 
Frequently Asked Questions on Electric Car Stocks
What is a good Electric Car stock to buy?
What are the top 5 Electric Car stocks?
Who is Tesla's closest competitor?