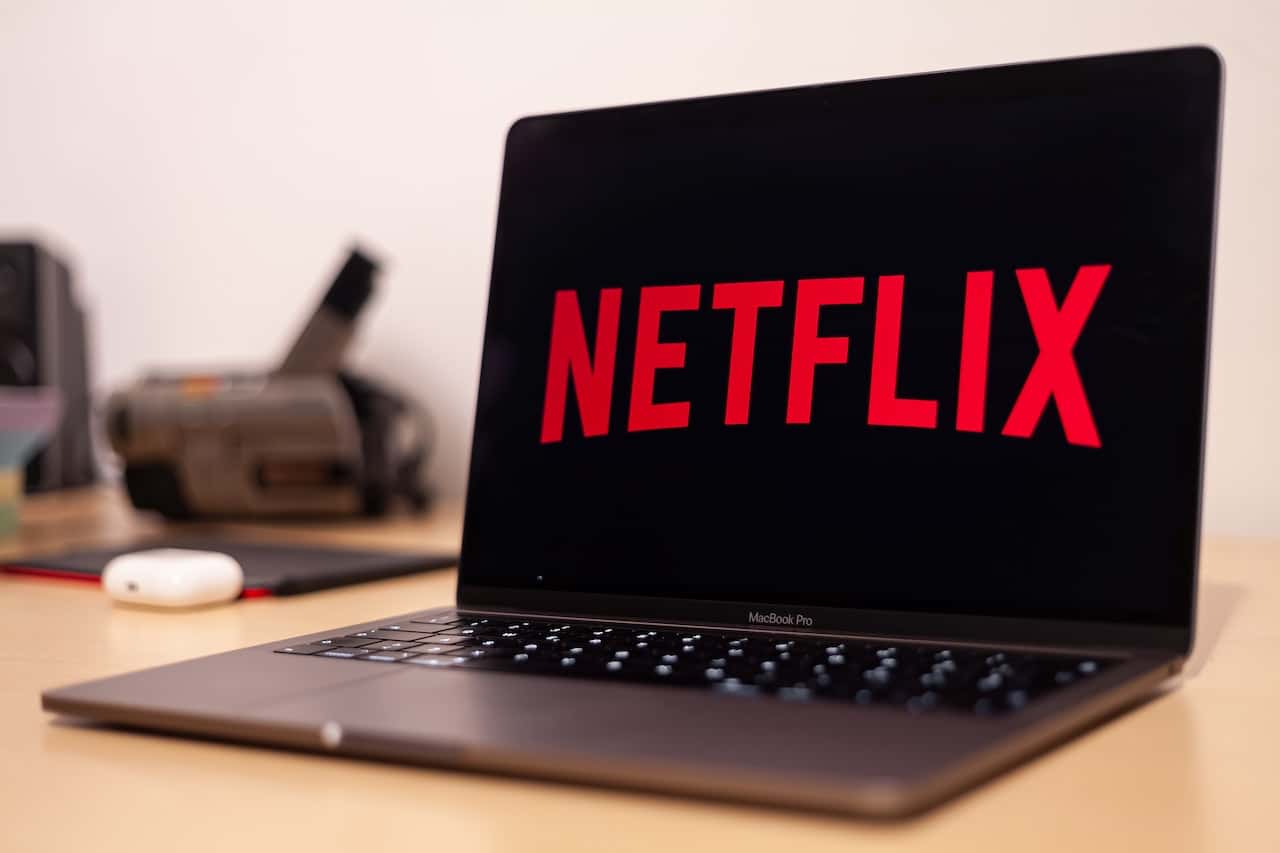 Netflix reportedly missed viewership targets in its ad-supported tier and also offered refunds to some of the advertisers. Evercore ISI analyst Mark Mahaney is meanwhile not too perturbed and sees the shares running higher next year.
Netflix shares have whipsawed in 2022. They hit a low of $162.71 but have since rebounded to $288. Last month the company launched its ad-supported tier. The launch was quite a U-turn for Netflix as it always spoke against the ad-supported streaming model.
Netflix launched an ad-supported tier
Last month, Netflix started offering its ad-supported tier for $6.99 per month. The company launched the tier at an attractive price point and a month ahead of rival Disney+. Notably, Disney has surpassed Netflix in terms of total streaming subscribers.
Netflix lost subscribers in both the first and second quarters of 2022 which led to a rethink of its strategy. The company did however add 2.4 million subscribers in the third quarter. However, since Disney added many more subscribers in the September quarter, the gap between the two only widened.
NFLX said that the ad-supported tier would be margin accretive
Netflix priced the ad-supported tier much lower than the ad-free versions. The company meanwhile tried to allay fears over the pricing and said that the ad-supported tier would be margin accretive.
Meanwhile, reports suggest that the initial performance of the ad-supported tier hasn't been satisfactory. The company fell short of the ad viewership guarantees that it made to advertisers and has also offered refunds to some.
Digiday quoted one of the agency executives as saying, "They can't deliver. They don't have enough inventory to deliver. So, they're literally giving the money back."
Another agency executive said, "Pacing was well below expectations, so some advertisers pushed for money back now so we could spend it in the critical holiday time period, and they deserve credit that, in the vain of partnership, [they] have agreed."
Netflix guidance
Netflix forecasted revenues of $7.8 billion for the fourth quarter. The company expects to add 4.5 million net subscribers in the quarter. It added, "Our paid net adds forecast assumes that we experience our usual seasonality as well as the impact of a strong content slate, counterbalanced by macroeconomic weakness which leads to less-than-normal visibility." The company does not expect material subscriber addition from the ad-supported tier.
It however expects the ad-supported tier to contribute to its financials next year.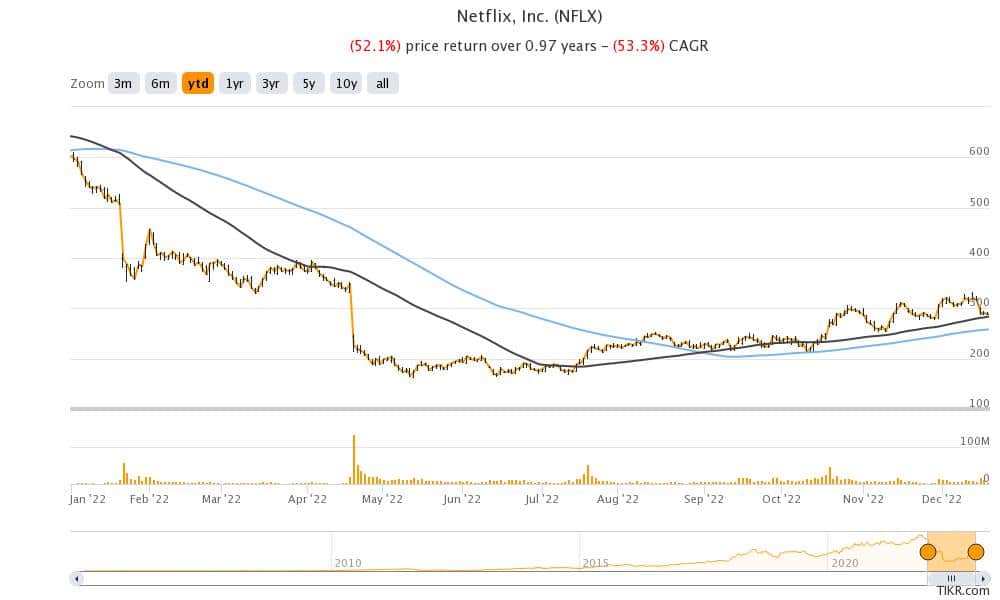 Evercore is bullish on NFLX shares
Meanwhile, Evercore's Mahaney likes NFLX and has listed the shares as among his top idea for 2023. Speaking with CNBC, he said, "All we've learned is that this company over-forecast in its first quarter how well they could do. I chalked it up to growing pains."
He finds Netflix shares attractive at these levels and said, "I think it's extraordinarily cheap for the value proposition. There is an economic risk [but] I just think they pretty well hedged it with these price points."
He believes that the ad-supported tier would help Netflix increase its subscriber base and later some of these might upgrade to higher plans.
Earlier this month, Wells Fargo also upgraded Netflix from equal weight to overweight and increased its target price from $300 to 400.
Streaming competition is heating up
Until last year, Netflix maintained that it does not see much competitive pressure in the streaming market. It saw more players entering the market as a sign of the industry's long-term outlook. However, during its Q1 2022 earnings call, it talked about competitive pressures and slowing streaming industry growth for possibly the first time.
It took a swipe at streaming peers during the Q3 2022 earnings call and said that it estimates all other streaming companies are losing money. It estimates that the industry's operating losses in 2022 would be around $10 billion while Netflix would earn an operating income between $5-$6 billion.
There certainly is merit in the argument. Disney, which surpassed Netflix to become the largest streaming company based on the number of subscribers is losing money in the streaming business. It has forecast that it would become profitable only by the fiscal year 2024.
Ad-supported tier would be crucial for Netflix
Meanwhile, the ad-supported tier would be crucial for Netflix as the company tries to navigate a tough macroeconomic environment. Amid high inflation and economic slowdown, many streaming subscribers have been looking at cheaper versions.
Multiple economists and business leaders have warned of a recession. The US economy stalled in the first half of 2022 and the GDP fell in both quarters. However, the GDP growth was positive in the third quarter.
While economists have been warning of a recession for months now, President Joe Biden mocked them earlier this year. Fed chair Jerome Powell is still hopeful of a soft landing for the US economy.
Slowing digital ad spending
Global ad spending has also been tepid amid the economic slowdown. Tepid ad spending is also reflected in the earnings and Alphabet and Meta Platforms and the latter is among the worst S&P 500 lowers this year.
Netflix shares plunged on reports that its ad-free tier missed viewership targets. Markets would look forward to the performance of the tier when Netflix reports its Q4 2022 earnings next month.