How to Buy Disney Shares Online in the UK
Fact Checked
Everything you read on our site is provided by expert writers who have many years of experience in the financial markets and have written for other top financial publications. Every piece of information here is fact-checked.
Disclosure
Please note that we are not authorised to provide any investment advice. The information on this page should be construed for information purposes only. We may earn commissions from the products mentioned on this site.
Many people know Disney for it's classic animated movies, but there's much more to the company than just that. Disney operates massive resorts and theme parks around the world, controls the sports broadcasting network ESPN, and recently launched an online video streaming service to compete with Netflix. The company has poised itself for aggressive growth, which has many investors in the UK excited about this stock.
If you're thinking about buying Disney shares, this guide will cover everything you need to know. We'll show you how to buy Disney shares online using a UK share broker and review two recommended brokers you can use. We'll also take a deep dive into Disney stock and the company's future to help you decide if Disney is a smart investment right now.
Step 1: Find a UK Broker to Buy Disney Shares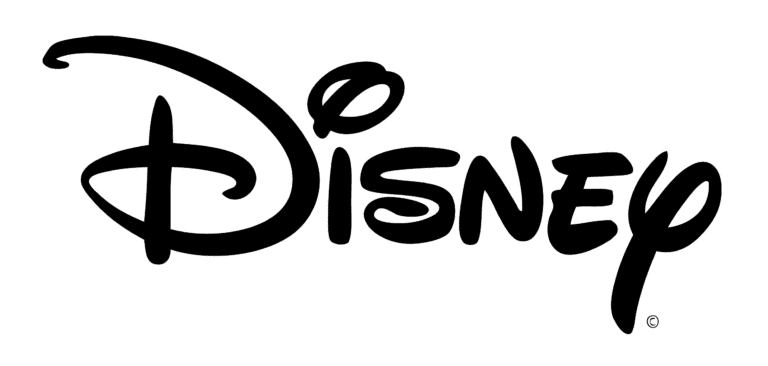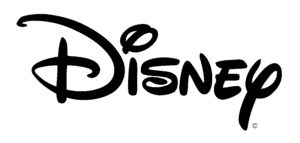 Disney shares trade on the New York Stock Exchange. So, the best way to buy Disney shares is to open an account with a UK brokerage that offers trading on this exchange. The good news is that you have many options since nearly all major online UK stock brokers offer trading on blue chip stocks in the US.
That said, it's important to choose a broker carefully. Your broker will determine everything from how much it costs you to buy shares to what trading and research tools you'll have at your disposal. To make it easier to get the best broker for you, let's take a closer look at two of our most highly recommended online brokers in the UK.
1. eToro – Buy Disney Shares with Zero Commission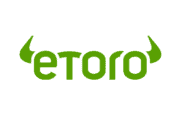 eToro is one of the top stock and CFD brokers in the UK. While eToro allows you to buy shares in the traditional sense, it also offers stock CFDs (contracts for difference), so you can speculate on the Disney share price without owning the underlying stock. You're eligible to collect dividends just as you would if you owned the stock, but with CFD trading you can also leverage your trades to establish larger positions.
What really sets eToro apart is that you can buy shares in more than 800 global companies and for more than 450 ETFs. This broker offers UK traders access to markets as far afield as Hong Kong, Tokyo, and Johannesburg. On top of that, share trades are 100% commission-free. The only fee you pay for trading is the spread, which is almost always below the industry average at eToro.
Another nice thing about eToro, particularly for first-time investors, is that it offers copy trading. With this feature, you can set a portion of your portfolio to mimic the investments of expert traders. It's like autopilot for your account. eToro also has built-in charting software and a social trading network for investors who want to dive into their own share analysis.
Pros:
Trade more than 800 global shares
100% commission-free
Low spreads
Supports copy portfolios
Social trading network
User-friendly charting software
Cons:
Charges account withdrawal fees
67% of retail investor accounts lose money when trading CFDs with this provider.
2. Plus500 – User-friendly Trading Platform for Share CFDs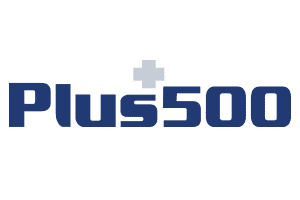 Plus500 is another top UK stock CFD broker that offers trading on more than 600 shares from around the world. The platform is one of the cheapest online brokers around, as it charges 0% commissions and leaves you with almost no account fees to worry about. On top of that, Plus500 has some of the tightest spreads we've seen in the industry.
This broker is particularly nice because it presents a range of trading tools in an approachable way. The built-in charting interface is easy to get started with and offers dozens of common technical studies. While advanced traders might find the lack of custom indicators to be a downside, the simplicity is a major plus for beginner traders.
Plus500 also offers one of the best trading apps around. It comes complete with price alerts to help you stay on top of trades and a market news feed so you can monitor breaking stories. Plus500 doesn't offer social trading like eToro does, but it does offer a demo account that first-time investors can practice with before diving into live trading.
Pros:
More than 600 global stock CFDs
0% commission and tight spreads
Few account fees
User-friendly charting software
Excellent mobile trading app
Demo account
Cons:
Doesn't offer custom indicators
No social trading network
72% of retail investor accounts lose money when trading CFDs with this provider.
Step 2: Research Disney Shares
Disney may have name recognition, but is it a good investment? Before you buy shares in Disney, or any other companies like Netflix shares, it's essential that you do some digging into the company's financial history and outlook. To help, we'll cover everything you need to know about Disney's share history, its dividend payouts, and its future prospects.
Disney Share Price History
The Walt Disney Company was founded in 1923 by Walt and Roy Disney. Originally, the company was a cartoon studio designed to produce entertainment in the early days of animation. Disney Studio was behind the first full-length animated film in the world, Snow White and the Seven Dwarfs, in 1937. The company continued to produce animated and live-action films throughout the 1940s and 1950s. In 1971, Disney opened Walt Disney World in Florida.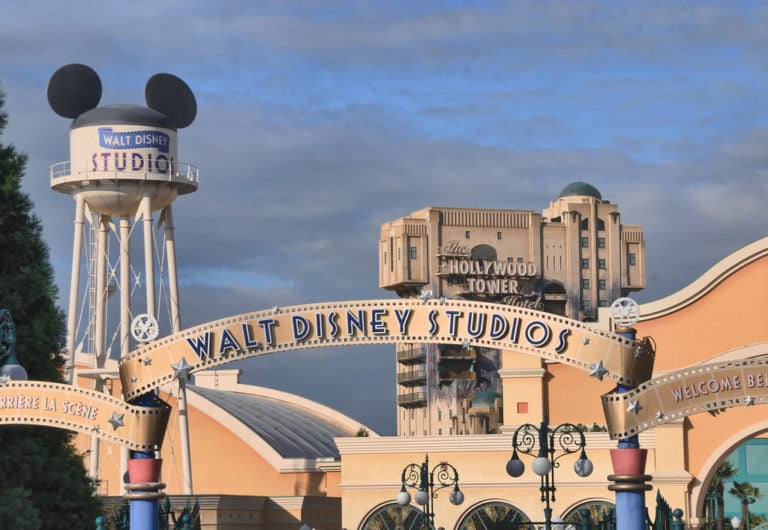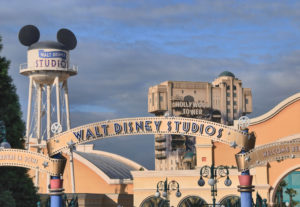 Disney went through a difficult period in the 1980s after the deaths of its founders, but regained its footing in the 1990s thanks to blockbuster animations like The Lion King. In 2005, CEO Bob Iger took over and dramatically changed the course of Disney. Under Iger's leadership, Disney opened several new theme parks – including Disney Shanghai, in China – bought out the Pixar and Marvel studios, and took over most of famed movie studio 20th Century Fox and sports network ESPN.
All of these acquisitions led to what was perhaps Iger's most significant move for Disney in decades – launching the Disney+ subscription streaming service. Disney+ is a direct competitor to Netflix and gives Disney not only a massive new revenue stream, but also control of its own studio distribution. Iger stepped down as CEO in February 2020, but has effectively maintained control of the company to help steer it through the disruptions caused by the coronavirus pandemic.
Disney first went public on the New York Stock Exchange in 1957, trading at a price of $13.88. The Disney share price rose dramatically during the 1990s during the so-called "Disney Renaissance" in response to its box office success. Yet it wasn't until around 2009, when Iger's acquisition spree began in earnest, that the stock exploded in value. From 2009 to 2015, Disney's share price jumped from $17 per share to $116 per share. The stock hit an all-time high in January 2020 at a value of $153.41 per share.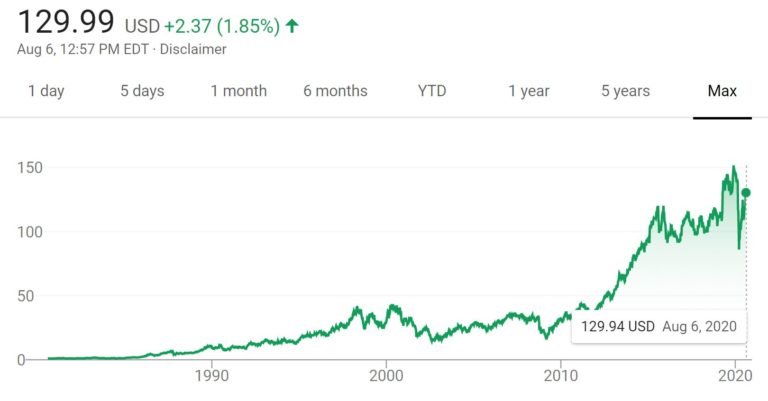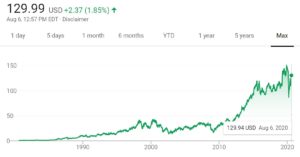 Disney's share price has suffered in response to the coronavirus pandemic, and understandably so. The company was forced to shutter its resorts, theme parks, and cruise lines for months, and distribution of summer blockbusters like its live-action remake of Mulan was suspended. Disney's stock hit a bottom of $86 in April 2020, but has since rebounded to more than $128 per share.
Disney Dividend Information
Disney has long been favoured by investors as a top dividend stock. The company has paid out a dividend consistently for more than a decade under Iger's leadership and the payouts haven't been affected even as Disney has suffered revenue hits from the coronavirus pandemic.
To be fair, Disney's dividend yield isn't spectacular. In most years, the company targets a payout of 1.2 to 1.6% of the share value. However, you're not likely to hear investors complaining given that the dividend payouts have kept up with share price appreciation and given that Disney shares appreciated by an astounding 32% in 2019.
Should I Buy Disney Shares?
With Disney in the middle of dealing with the coronavirus pandemic, is now the right time to buy shares? There is plenty of reason to be optimistic about Disney's future despite any short-term turmoil in the share price. Let's take a look at some of the things that Disney has going for it.
Disney is Diversified
Disney is, very broadly speaking, an entertainment company. But when you look closer, it's much more than that. Disney is a theme park and resort operator, a cruise line, a movie studio, a sports broadcasting leader, and a Netflix-style streaming service.
If the pandemic has demonstrated anything, it's that this diversification into different sub-industries has made Disney incredibly resilient. While cruise operators and hotels begged the US government for bailouts, Disney paid out a dividend.
To be sure, the company has sunk quite a bit of capital into maintaining its ships and theme parks, and it recently reported a loss in its third-quarter earnings report. But the fact that such a massive company can float on the merits of a relatively new subscription service speaks to Disney's ability to handle a crushing financial downturn.
Expect that diversification to pay off in the future. While it may take several years for tourism to fully rebound, Disney has already reopened most of its theme parks in a limited capacity. Disney is such a cultural icon that its resorts could even benefit from increased domestic tourism over the next few years. Meanwhile, the streaming and television broadcasting revenues that Disney brings in should continue to increase.
Disney+ is Here to Stay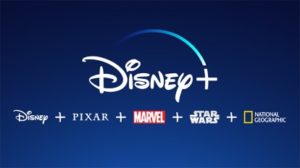 It's hard to understate the importance of Disney+ to the future of the company and its share price. Disney+ is the culmination of years of acquisitions – and more important, it gives Disney a way to draw ongoing revenue from those acquisitions. Disney+ blew past expectations in its first eight months since launch by reaching 60 million subscribers – the benchmark former CEO Bob Iger planned to reach within five years of operation.
Disney has also moved to premier its live-action remake of Mulan on the service in September with an extra $30 price tag. Disney shares jumped 10% on the news alone, and they could move even higher if the premier proves successful. If all goes well, Disney will prove that it can use its streaming service as a distribution network for its studio productions, keeping a far larger chunk of revenue than it ever could from theater releases.
Ultimately, analysts predict that Disney+ on its own could be worth as much as Netflix. That will take some years, but it bodes extremely well for investors who get in on the ground floor.
Emerging Demand
One other important thing that plays in Disney's favor is increasing Internet connectivity in emerging markets. The company made an aggressive push into China in the early 2000s, launching theme parks in Shanghai and Hong Kong.
Before retiring, CEO Bob Iger pointed out that India could become the next massive market for Disney to address. The country has a high English literacy rate and a fascination with the US in pop culture. As India's middle class becomes increasingly well-developed and 5G networks are built across the country, Disney stands to capture an audience of hundreds of millions of people for Disney+ and could potentially invest in additional theme parks.
Step 3: Open an Account and Deposit Funds
Ready to buy Disney shares? In order to get started, you'll need to open a new brokerage account. We'll walk you through the process using eToro, which offers commission-free trading on Disney and hundreds of other global stocks.
Opening a new account at eToro only takes a few minutes. Navigate to the broker's home page and click the 'Join Now' button. You'll need to create a new username and password, then enter personal details such as your name, birthdate, email, and address.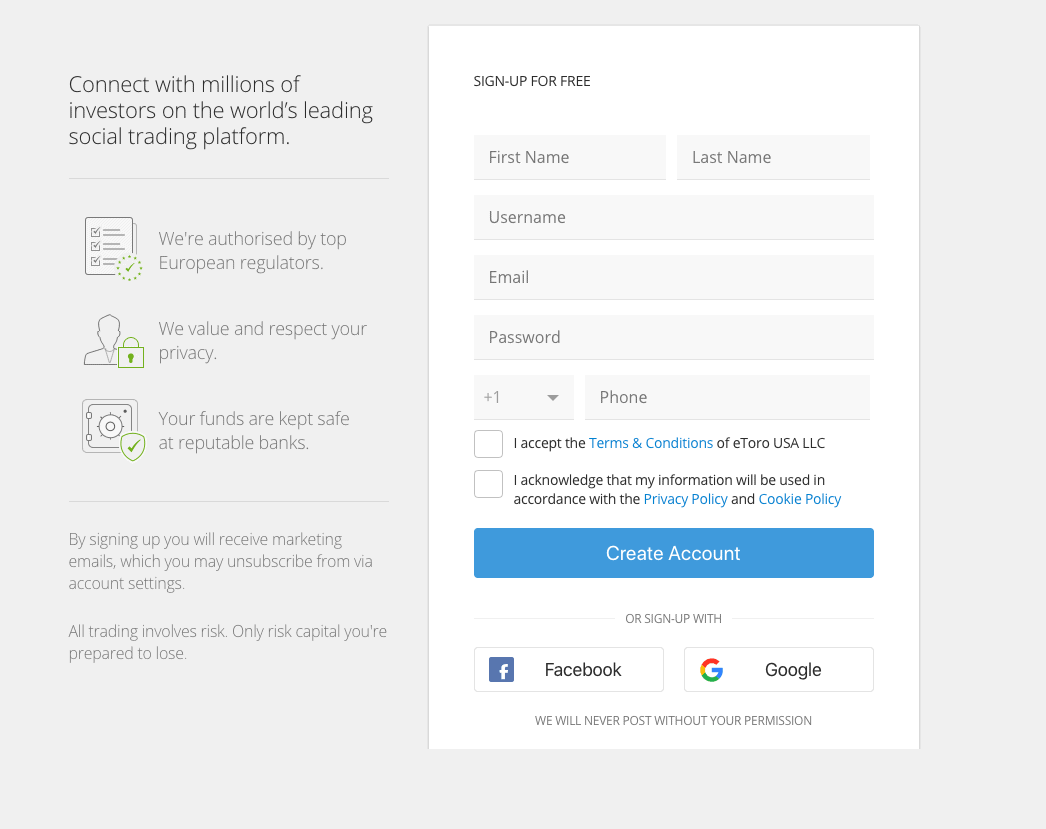 Importantly, eToro requires you to verify your identity in order to comply with government regulations. You must upload a copy of your passport or driver's license as well as a recent bank statement or utility bill that shows your address. You can put off the verification step for now if you want, but you won't be able to withdraw money from your account until you verify your identity.
Once your account is set up, you can deposit funds to start trading. eToro supports several popular payment methods, including:
Debit card
Credit card
UK bank transfer
Wire transfer (extra fees apply)
PayPal
Neteller
Skrill
Note that eToro requires a minimum deposit of £140 the first time you fund your account. If you deposit funds by debit, credit, or e-wallet, you can use the funds to start trading immediately.
Step 4: How to Buy Shares in Disney
Now you're ready to buy Disney shares. In eToro, enter 'Disney' in the search box at the top of the dashboard and click on the company when it appears in the drop-down menu.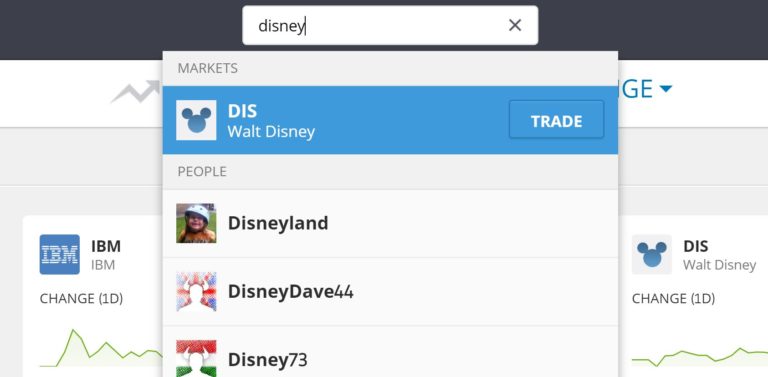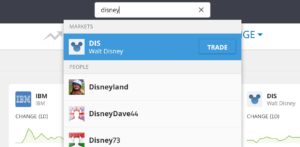 You should now see the Disney company page. Click on 'Trade' on the right-hand side to open a new order form.
You must fill out the order form to tell eToro how you would like to buy Disney shares. Decide how much you want to invest in stocks in either US dollars or shares – eToro allows you to buy fractional shares, so you can enter any amount greater than $50. You should also enter a stop loss level or take profit level if desired to manage risk.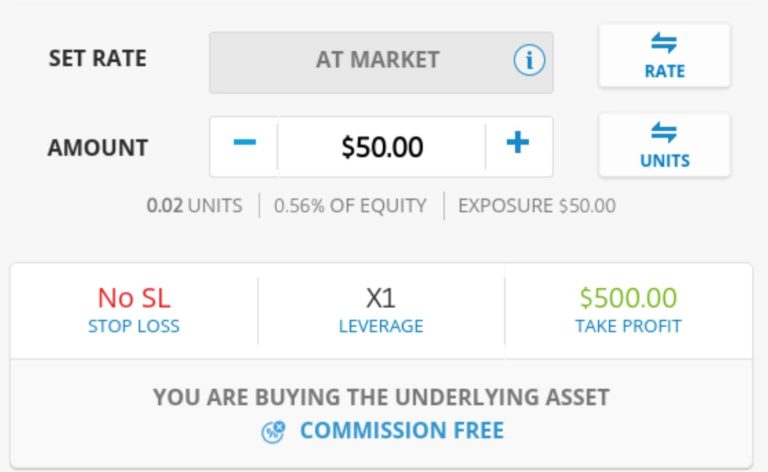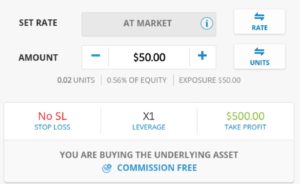 eToro enables you to select your leverage as well, up to 5:1 for share trades. We recommend that beginners use caution around leverage, as trading on margin increases your risk and carries additional trading fees.
When your order is ready, click 'Trade' to buy Disney shares.
The Verdict
The coronavirus pandemic has created what many UK investors might see as an opportunity to buy Disney at a discount. While Disney has suffered financially from the pandemic as a result of park closures and a stoppage in sports broadcasting, the company has used the crisis as an opportunity to grow its Disney+ subscription streaming service. As the global economy restarts, Disney could return to its normal profitability while retaining tens of millions of new users who flocked to Disney+ in 2020.
There are long-term risks for Disney, particularly if tourism takes longer than expected to rebound or subscribers decide to cancel their Disney+ service. However, these risks are much less likely than a scenario in which Disney's growth continues largely unimpeded for years to come. Long-term investors in particular could benefit from the company's growth without worrying as much about short-term disruptions to revenue.
Ready to buy Disney shares? Sign up for a brokerage account with eToro to trade Disney today. Just click the link below to get started!
eToro – 0% Commission Share Trades for 800+ Global Companies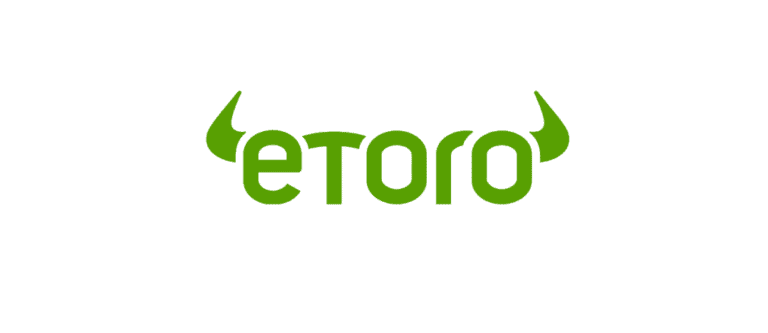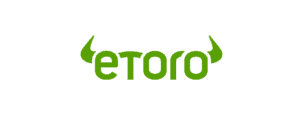 67% of retail investor accounts lose money when trading CFDs with this provider.
FAQs
When did Disney+ launch?
Disney+, Disney's subscription streaming service, launched on November 12, 2019. As of August 2020, the service has amassed more than 60 million subscribers.
Who is the current CEO of Disney?
Bob Iger, the CEO of Disney for 14 years, retired abruptly in February 2020. The current Disney CEO is Bob Chapek, who was groomed for the position by Iger. Iger has remained largely in control of Disney as chairman of the board to help steer Disney through the coronavirus pandemic.
Where is Disney headquartered?
Disney is headquartered in Burbank, California. Walt Disney Studios has been in Burbank since the 1930s.
What is Disney's ticker symbol?
Disney trades on the New York Stock Exchange under the ticker symbol 'DIS.'
Where does Disney have theme parks?
Disney currently operates theme parks in Florida, California, Tokyo, Shanghai, Hong Kong, and Paris.
Can I collect Disney dividends when trading CFDs?
Yes, you can collect dividends from Walt Disney shares when you own CFDs, just as if you owned the underlying shares. Disney pays out dividends twice per year.