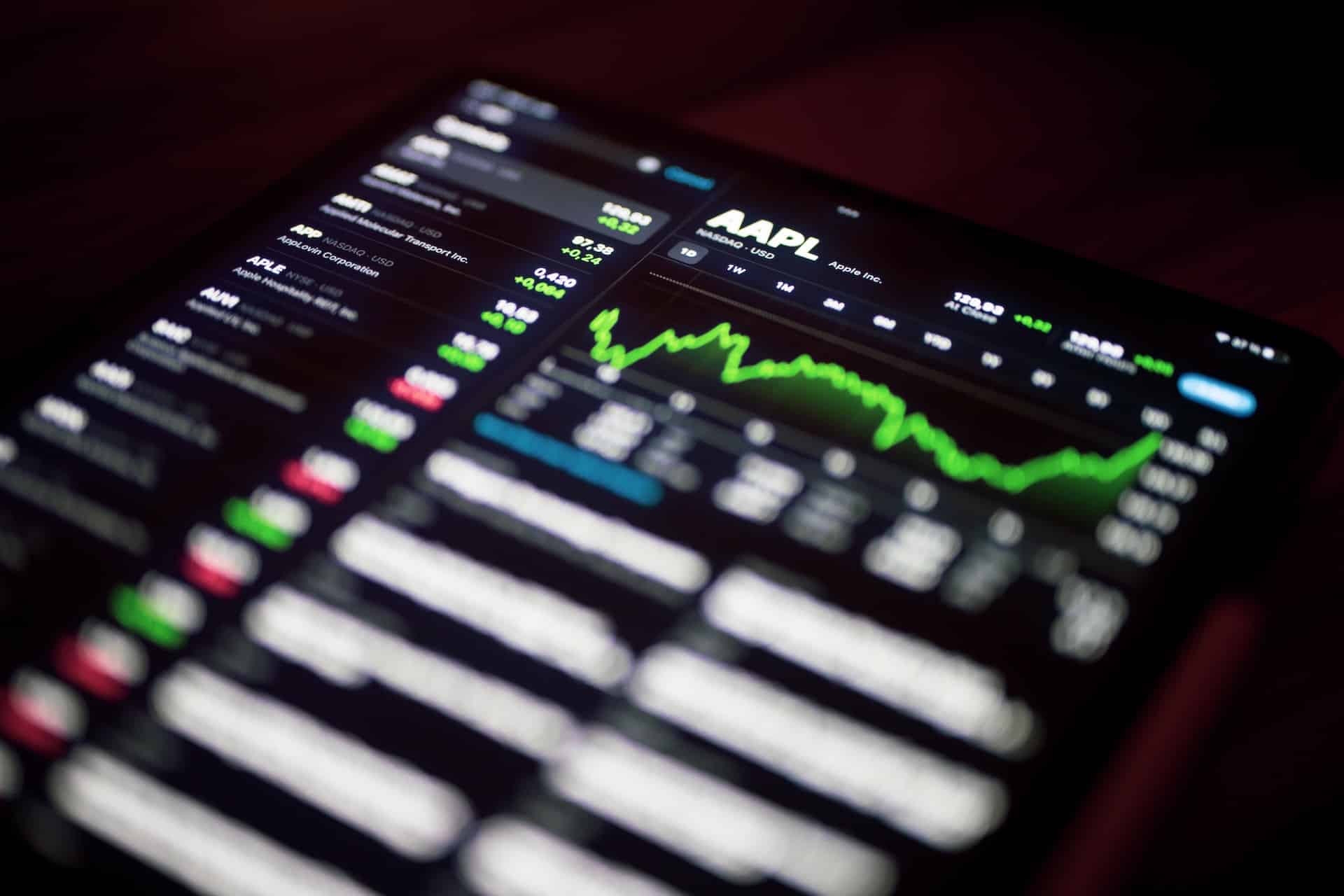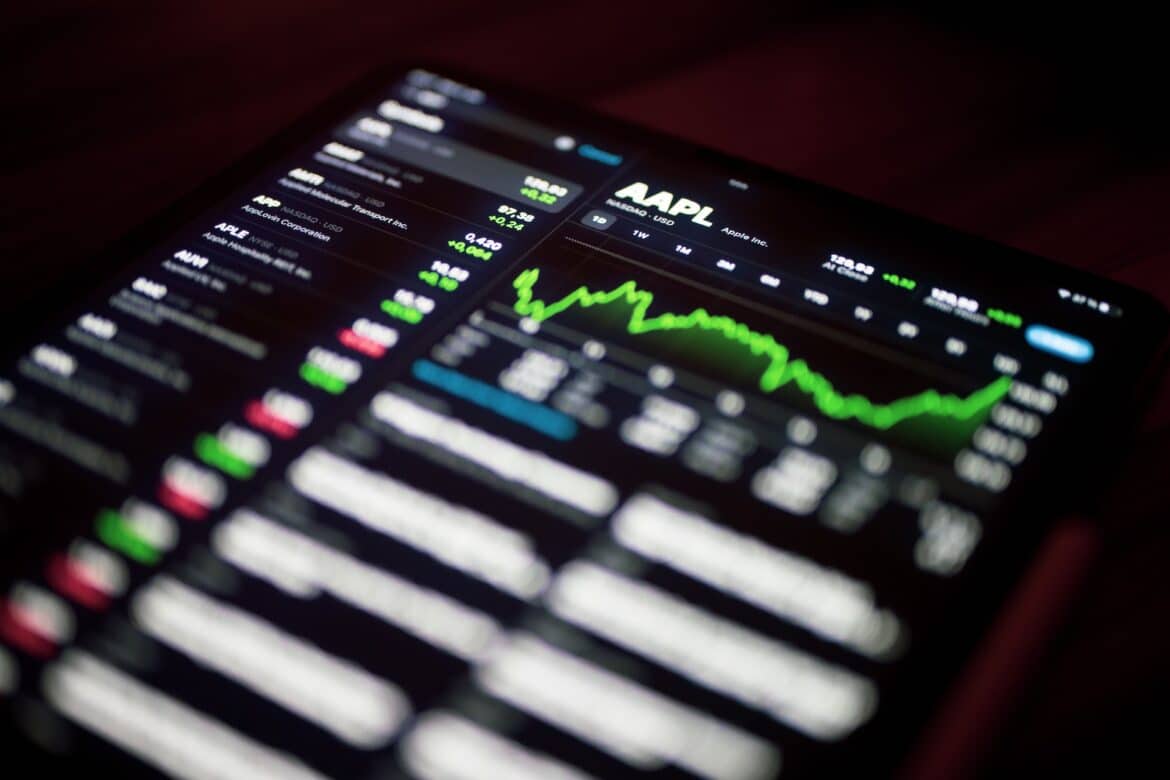 Apple (NYSE: AAPL) shares surged 2.3% on Friday which valued the iPhone maker at $3 trillion. The share has gained 55% so far in 2023 and is outperforming the Nasdaq 100.
Notably, Apple shares crashed on the first trading day of 2023 and its market cap fell below $2 trillion. Tesla shares also fell to multi-month lows that day as the slump in US markets deepened.
2022 wasn't a happy year for US markets and the S&P 500 lost 19% while the tech-heavy Nasdaq shed 33%. Apple also lost 29% in 2022 but was still the best-performing FAANG share of the year.
US share markets have risen despite headwinds
Meanwhile, despite Fed's continued rate hikes, inflation fears, and the banking crisis, US markets have looked strong and the Nasdaq had its best first-half performance in four decades.
Apple has gained almost $1 trillion in market cap this year and has hit the milestone of $3 trillion market cap. Here it is worth noting that Apple's market cap had surpassed $3 trillion on the first trading day of 2022 also but the closing market cap was a tad short of $3 trillion.
On Friday, the company had a market cap of over $3 trillion based on closing share prices. Notably, Apple was the first company ever to have a market cap in excess of $1 trillion and $2 trillion also – a feat it achieved in 2018 and 2020 respectively.
Microsoft, which is the second most-valued company globally has a market cap of just above $2.5 trillion.
Apple market cap surpasses $3 trillion
Notably, Apple shares have outperformed the tech industry over the last few years. It was the best-performing FAANG share in 2019 and 2020. While the shares fell to the second rank in 2021, they rose to the top position last year – even as they underperformed the S&P 500.
AAPL became the world's most valuable company in 2011. While there have been rare instances of it losing the tag – including briefly to Microsoft in October 2021 – the iPhone maker has been the world's most valuable company for almost entirely since 2011.
Berkshire Hathaway is the second-largest Apple shareholder
Berkshire Hathaway is the second largest Apple shareholder and its chairman and legendary value investor Warren Buffett has praised the company on multiple occasions.
Berkshire's investment in Apple is currently valued at around $177 billion which is around a quarter of Berkshire's total market value.
Buffett was all praise for Apple during this year's annual meeting and said "Our criteria for Apple was different than the other businesses we own —It just happens to be better business than any we own."
Notably, while markets see Apple as a tech company, Buffett sees it as a consumer company and reiterated his stance at this year's annual meeting.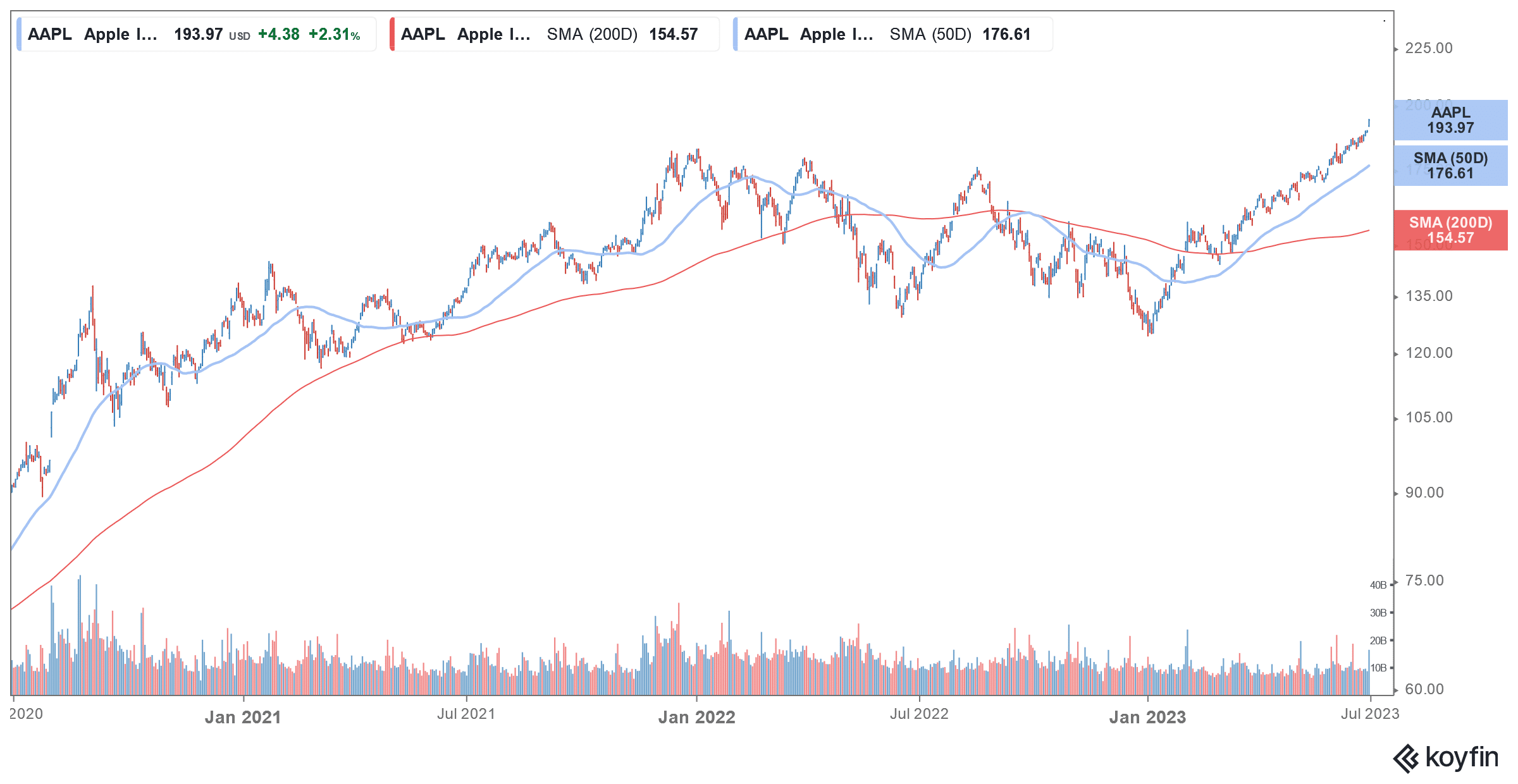 Buffett is all praise for Apple
Buffett added, "Apple has a position with consumers where they're paying 1,500 bucks or whatever it may be for a phone. And the same people pay $35,000 for having a second car, and [if] they had to give up a second car or give up their iPhone, they give up their second car. I mean, it's an extraordinary product. We don't have anything like that that we owned 100% of, but we're very, very happy to have 5.6 or whatever-it-may-be percent, and we're delighted every 10th of a percent that goes up."
He yet again said that he regrets selling Apple shares a couple of years ago and said it was a "dumb decision."
AAPL is a financially strong company with a strong balance sheet
Even during the tech crash of 2022, Apple emerged as a relative island of stability – thanks to its strong balance sheet, iconic brand, and connection with customers.
According to Jonathan Curtis, director of portfolio management for Franklin Equity Group, "The reason Apple has outperformed for more than a decade isn't because investors are being foolhardy, but because it is executing on a business strategy that works, its earnings plan is working, and its lock on the consumer is only getting stronger."
Notably, Apple has enhanced its ecosystem and offers several products to customers – the most recent being the VR headset which is set for a 2024 launch.
Apple now also offers a savings account which pays an annual interest of 4.1%.
Curtis added, "The balance sheet is phenomenal, it pays a dividend it can continue to grow, it has an active repurchasing program, and a consumer staples-esque platform business, all powered by a device people look at four hours a day."
iPhone sales have held off relatively well
Notably, while global smartphone shipments fell in double digits in the first quarter of 2023, Apple iPhone shipments were almost similar to the corresponding period last year.
The company is now betting on India as the next major growth driver and opened its first two retail stores in the country earlier this year. The iPhone maker is also looking to increase its sourcing from India amid the growing US-China tensions.
Citigroup sees more upside in Apple shares
On Friday, Citigroup analyst Atif Malik initiated coverage on Apple shares with a buy rating and a street-high target price of $240.
According to Malik, "Apple is navigating the macro slowdown and inflationary pressure on consumer spending by consistently gaining share from Android phones." He added, "The Street is underestimating continued gross margin expansion."
Citi also sees potential for PE multiple expansion for Apple and said that the shares can trade at 30x the expected fiscal year 2025 earnings as compared to the three-year average of 26x.
Meanwhile, not all are convinced that Apple shares can continue their upwards trajectory with UBS last month downgrading the shares from a buy to neutral, expressing apprehensions over the demand for iPhones.