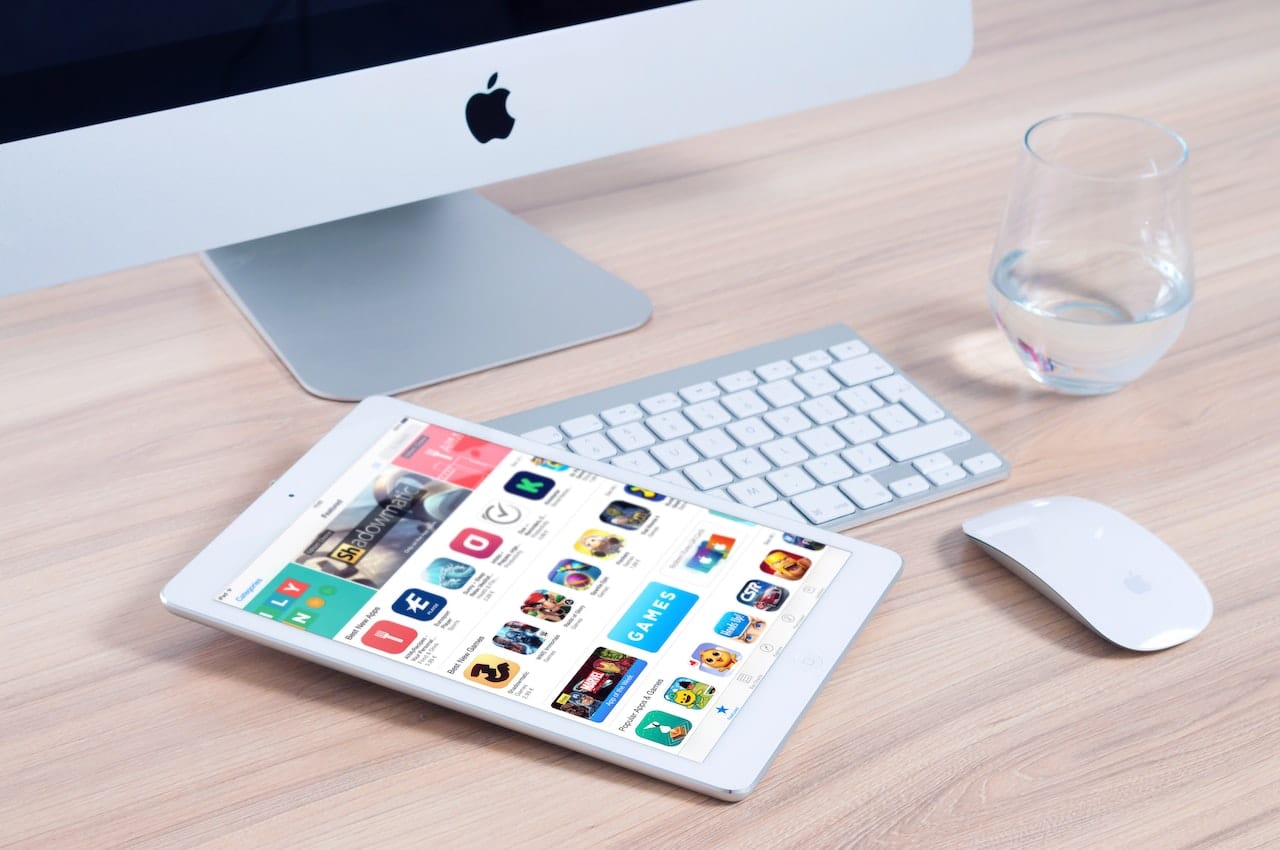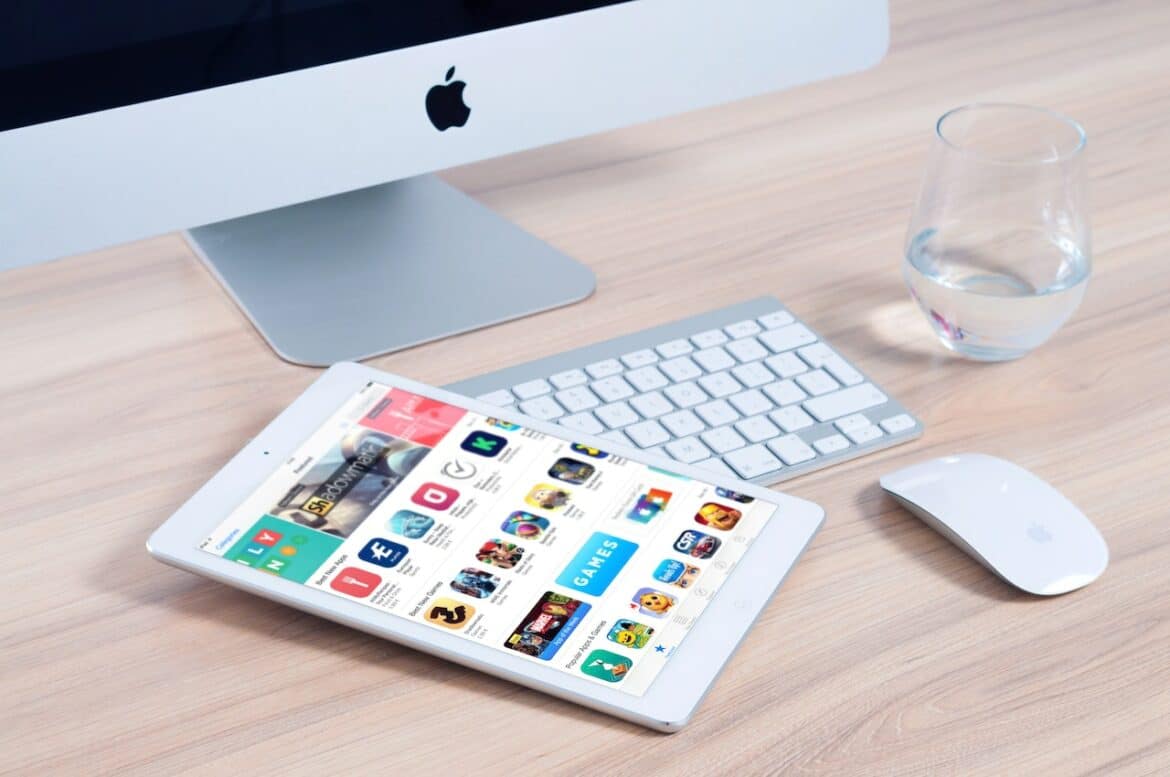 Investors waiting for a respite from the 2022 share market sell-off were in for a rude shock as markets started 2023 also on a negative note. Apple shares fell 3.7% yesterday and the company's market cap fell below $2 trillion.
Apple shares are now at the lowest level since June 2021. It is the latest company to fall out of the $2 trillion market cap club. Microsoft and Alphabet are the two other giants which have lost their status as $2 trillion market cap companies.
Apple market cap falls below $2 trillion
With Apple also losing the coveted status, none of the companies across the world has a market cap in excess of $2 trillion. Saudi Aramco, which at one point surpassed Apple to become the biggest company globally, is also no longer in the $2 trillion club.
Looking elsewhere, companies like Amazon, Tesla, and Meta Platforms have lost their status as $1 trillion dollar companies. Amazon earned the dubious distinction of becoming the first-ever company to lose $1 trillion in market cap. Apple too has joined its fellow FAANG peer and has lost over $1 trillion of its market cap from the 2022 highs.
FAANG shares had a tough time in 2022
2022 was a tough year for US share markets, particularly for tech names. Apple was still the best-performing FAANG share of 2022 and fell around 28%. Alphabet was second with a drawdown of 39%. Amazon, Netflix, and Meta Platforms lost over half of their market caps in 2022. Meta Platforms was the worst performing FAANG share of 2022.
Incidentally, all the FAANG shares underperformed the S&P 500 last year. Only Apple managed to outperform the Nasdaq Composite.
Apple shares hit 52-week lows on the first trading day of 2023
Apple shares hit their 52-week lows on the first trading day of 2023. In contrast, the shares started 2022 on a positive note and hit their all-time highs. The iPhone maker's market cap surpassed $3 trillion on the first trading day of 2022 only. However, since then it has looked weak even as it outperformed tech peers.
Concerns over iPhone demand
The Nikkei reported that Apple has told some of its suppliers to lower production for products like laptops and watches. Meanwhile, reports suggest that Foxconn which is the largest Apple supplier is now nearing normal production levels. Production snags at Foxconn's Zhengzhou city plant negatively impacted iPhone supply during the holiday season.
Several buyers failed to grab the latest iPhone 14 during the holiday season. Apple also warned of a hit to iPhone supply after a COVID-19 outbreak at Foxconn's Zhengzhou plant.
Analysts expect Apple revenue to fall in the December quarter
Wall Street analysts expect Apple's revenues to fall YoY in the December quarter. Apple's revenues increased 8.1% YoY to $90.15 billion in the September quarter while analysts expected the metric to come at $88.90 billion.  Its iPhone revenues soared 9.67% to $42.63 billion. The sharp growth in iPhone revenues pleased markets as global smartphone volumes plunged by double digits in the quarter.
Apple's EPS of $1.29 was also higher than the $1.27 that analysts were expecting. The company did not provide guidance for the December quarter but said that revenue growth would be below what it delivered in the September quarter.
If Apple's revenues fall YoY in the December quarter as analysts expect, it would be the first quarterly drop in revenues since 2019.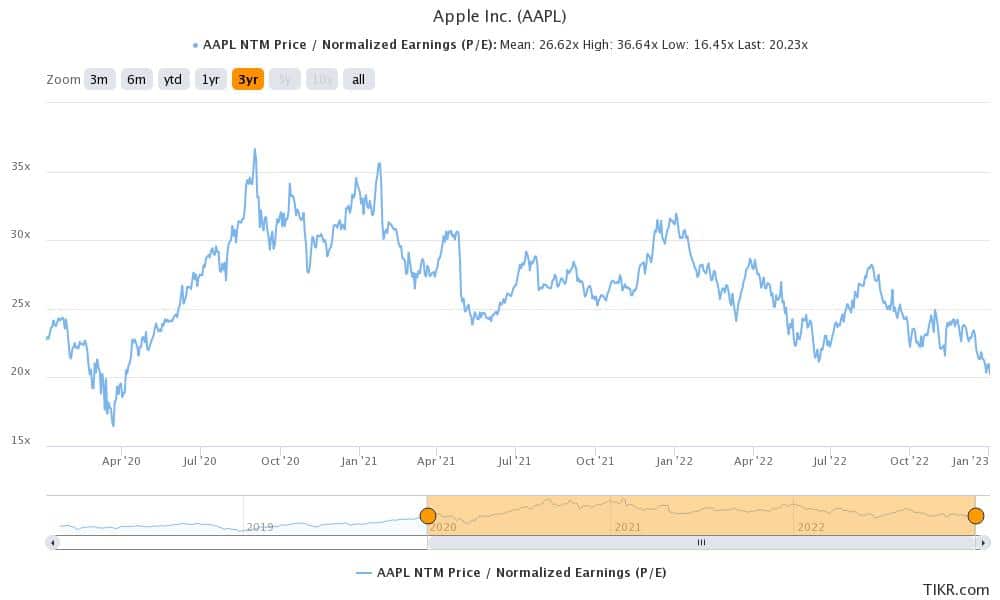 Analysts are mixed on AAPL shares
Wall Street analysts are somewhat mixed on Apple shares. Morgan Stanley reiterated its overweight rating on AAPL shares pointing to the "growth inflection" in its app store. Apple's services business has been a key driver of its sales but the segment's growth has stalled in recent quarters.
Apple's Services revenues increased by only 5% in the September quarter. The company however sounded bullish on the segment and said that it has 900 million paid subscribers.
Apple share's valuation has come down
It said, "We reached another record on our installed base of active devices, thanks to a quarterly record of upgraders and double-digit growth in switchers on iPhone. Across nearly every geographic segment, we reached a new revenue record for the quarter."
Last year, Morgan Stanley advised buying Apple shares at a PE multiples approach 20x. Currently, Apple trades at an NTM (next-12 months) PE of just above 20x. The multiples have corrected from their 2020 highs when they surpassed 35x. However, the PE multiple is still higher by historical standards and at a premium to the S&P 500.
BNP downgrades Apple shares
Exane BNP Paribas analyst Jerome Ramel downgraded Apple shares from outperform to neutral and lowered his target price from $180 to $140. He also lowered the company's earnings estimates and cut the fiscal year 2023 iPhone shipment forecast from 245 million units to 224 million units.
Ramel said, "We see little reason why Apple should trade at a premium vs its platform peers (now at 22x FY23e PE). As new Hardware products such as AR/VFR and Apple Car might not come before 2024-26, we see no major positive catalyst for the stock and believe the shares are fairly priced."
He added, "Consensus has started to trim estimates, and we believe this will continue and weigh on the shares."
AAPL electric car project
Apple has meanwhile been quite secretive about its electric car project that's been codenamed Project Titan. Morgan Stanley analyst Katie Huberty sees electric vehicles and mobility as a big opportunity for Apple due to the massive market size.
That said, the valuations of EV companies have taken a beating over the last year and Tesla lost 65% of its market cap last year. Many of the startup EV companies are fighting a survival battle and staring at bankruptcy.
Apple has reportedly been unsuccessful in finding a partner for its electric car project. That said, Foxconn is targeting contract EV manufacturing in a big way and recently formed a joint venture with Saudi Arabia to produce electric cars. Foxconn already makes vehicles for Lordstown Motors and has partnered with Fisker for its second car.
It remains to be seen whether Apple chooses Foxconn as its partner for the rumoured electric car. However, for now, the share faces several headwinds including a slowdown in China.