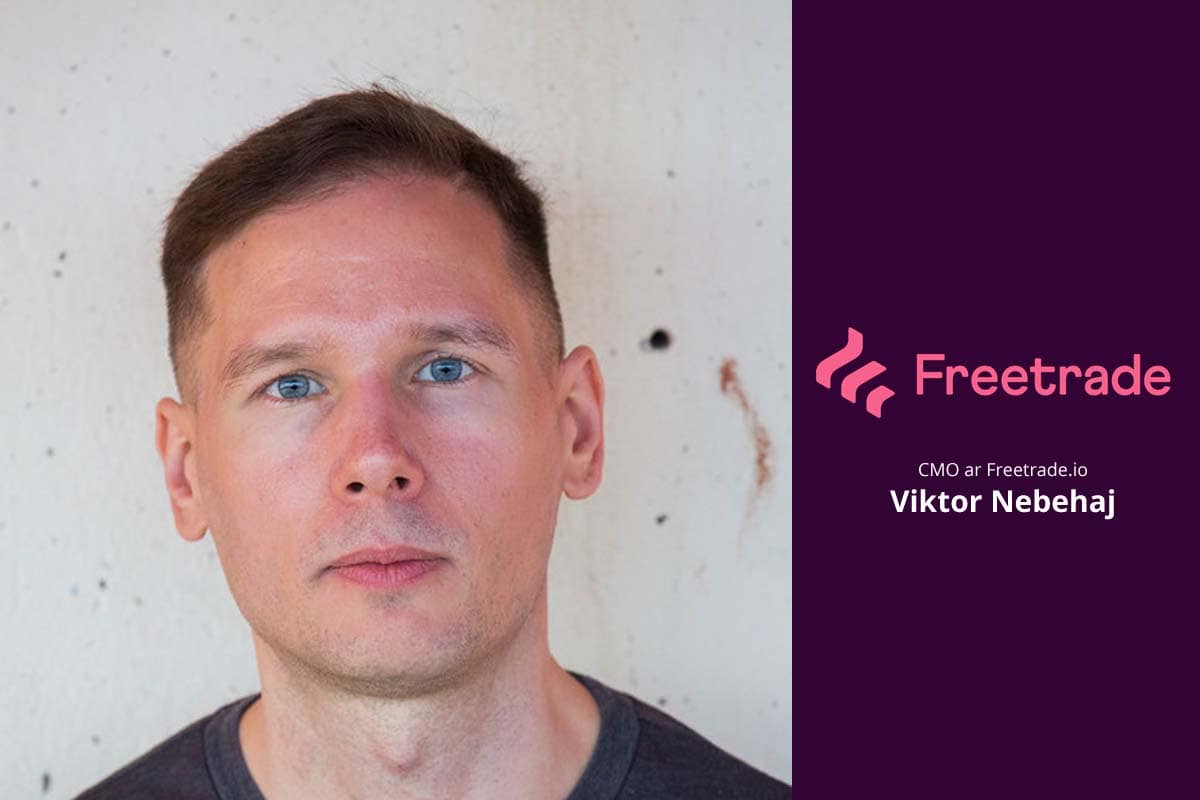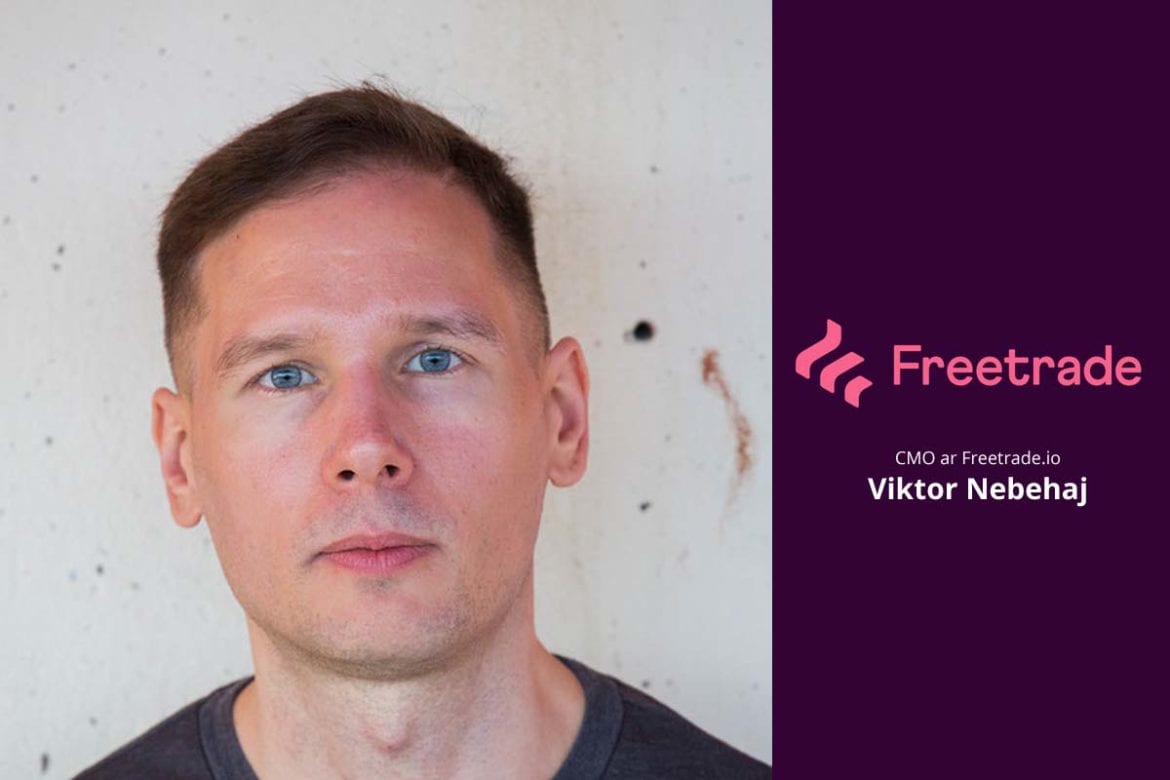 In a recent interview with Buy Shares, stock investing app's Freetrade.io Chief Marketing Officer Viktor Nebehaj has stated that the platform witnessed strong growth amid pandemic. The growth has propelled the platform to hit 200,000 customers.
During the interview, the officer also talked about the impact of the coronavirus pandemic on Freetrade.io and the change in user demographics.
On the recently launched fractional shares feature, Nebehaj said it has been a very popular addition. During the interview, the CMO also gave insight behind the success of Freetrade.io's crowdfunding as opposed to the normal venture capitalists route.
Freetrade states that "investing is one of the best ways to grow your savings". Hence, what would be your advice for the newcomer who wants to try buying and selling shares?
It's really important to invest responsibly and in products that you know and understand. One popular way to get investing is to select a few stocks or ETFs – a product that gives you exposure to a broad range of individual assets – and gradually invest a modest amount with every pay cheque. 
In your opinion, what are the most common mistakes new stock traders do?
It's easy to focus on short term price movements, when young people should be approaching investing with a twenty, even thirty-year time horizon. While it's important to understand what you are investing in, it's also critical to position your portfolio so that it can effectively run on auto-pilot.
What are some of the popular stocks traded on your platform? In your opinion, why are these stocks popular among investors?
Investor demand shifts regularly between individual stocks, ETFs and investment trusts on a weekly and daily basis – we often provide updates on our Twitter feed and in blog posts, like this one. It looks as though a number of investors have viewed the moves in stock prices over the last few months as a buying opportunity, with demand increasing for well-known brand names that may have been particularly impacted by the Covid-19 pandemic. 
Can you comment on any noticeable behavior between Android and iPhone users of your platform? For example, which OS attracts more users?
There is a fairly even split between Android and iPhone users, with the majority of users on an iPhone.
How many active users does Freetrade.io currently have and what is your target number of app downloads by the end of 2020?
We recently hit 200,000 customers and we have been very pleased to report strong growth across 2020. From May to June 2020, for example, trading volumes increased by 50%.
Can you give an assessment of coronavirus pandemic on Freetrade operations? What is the way forward post-coronavirus crisis?
The pandemic has presented a unique set of challenges, however, we have also found that life in lockdown has given a lot of young people the time to reflect on their financial wellbeing and to start investing. 
How has Brexit impacted Freetrade's expansion plans across Europe? Can you also comment on Freetrade's general expansion plans outside the UK?
We are excited to be working on plans to launch in a number of European countries in the coming months, notably Ireland, the Netherlands, France and Germany. We are working hard to bring our investment platform to customers across Europe as quickly as possible.
For a digital investment platform like Freetrade, how was your regulatory journey like before fully launching into the market?
We have always enjoyed open and constructive dialogue with regulators and we have found them to be supportive of new and innovative products that are explicitly designed to benefit customers and to provide fair and transparent access to financial markets.
Freetrade has held successful crowding campaigns going against the industry norm for venture capitalists. What can you attribute Freetrade's crowdfunding success to?
We are very lucky to have a supportive and active community that has grown across our numerous crowdfunding rounds. We are incredibly grateful for our community's support and we are working hard to provide them with the best possible product in return.
Many free stock investment platforms are cropping up at a high rate. What do you think new entrants offering stock investments should do to stand out?
It's most important for customers to feel empowered to make sensible choices when it comes to financial services and those choices need to be made based on transparent, easy-to-compare information. 
Talk about the Freetrade.io product roadmap. Are there any new products lined up in the near future?
There's a lot in the pipeline – European expansion, Freetrade Plus, new products like SIPPs and more stocks and ETFs! For a bit more detail I would suggest anyone checks out our Product Roadmap, which is constantly being updated.
For new investors willing to join Freetrade.io, what is the average number of stocks users can invest in, and what is the average investment amount?
There are currently over 1500 stocks, ETFs, and investment trusts available on Freetrade and we're adding more (about 100) every week. Customers can get started by depositing only a few pounds. 
Freetrade.io rolled the fractional shares feature. Can you comment on whether it has worked out or not?
Fractional shares have been a very popular addition because they allow our customers to get exposure to some of the best known US stocks that may cost hundreds, if not thousands of dollars per share, without having to invest that much. 
Thank you, Viktor, for the conversation!