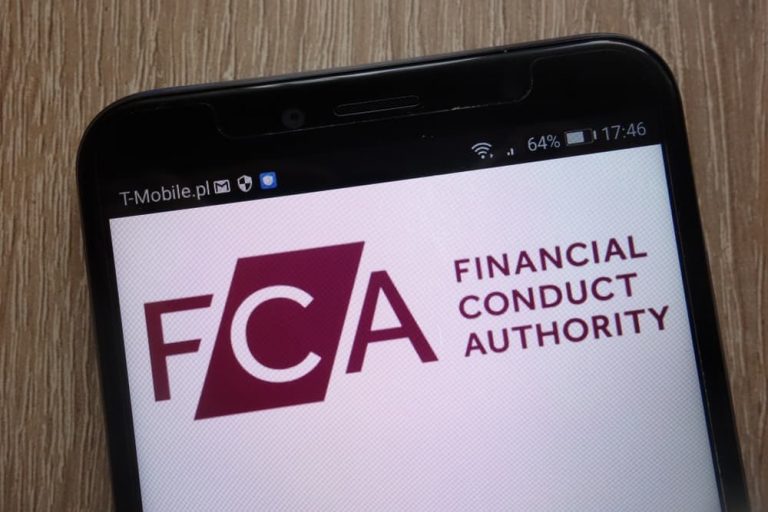 The United Kingdom's Financial Conduct Authority (FCA) recently banned crypto ETNs alongside other crypto derivatives despite the fact that 97% of respondents consulted in the report were against the ban.
Many critics have raised the question why the FCA sought feedback for findings that were largely ignored.

FCA ignores profitable crypto account holders and focuses on losses
The FCA noted that 60% of client outcomes from trading crypto-ETNs between June 2015 and April 2019 were profitable. This also happens to be the largest time period used in the report.
However, the FCA considered this time period unsuitable for its conclusion, due to the meteoric rise of Bitcoin at this time.
Instead, a time period of April 2018 – December 2019 was used to support a ban on cryptocurrency products, during which a narrow majority of clients (57%) lost money. Notably, the FCA still ignored the 43% of investors who made a profit.
While it uses a time period of April 2018 to December 2019 to show that 57% of investors in bitcoin had lost money, it fails to acknowledge that an even greater number of investors would have lost money in the FTSE100 from April 2018 to today, which has dropped 20% in value.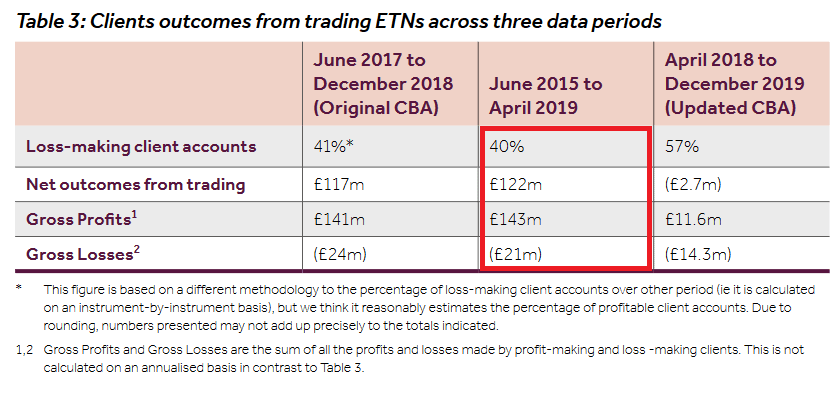 The FCA opinion that the price increase seen between 2015-2019 are unlikely to ever happen again seems more political opinion rather than fact.
FCA Labels Bitcoin as an Asset with No Inherent Value
The FCA repeatedly suggests unregulated crypto-assets have no inherent value, despite claims from respondents that they do so.
As admitted by the FCA, major companies like Starbucks and Microsoft accept bitcoin as a means of payment. Other big names that accept crypto payments include Gyft, BMW, AT & T among others.
Several crypto firms have therefore questioned why the FCA considers crypto assets as unreliable and without value when major players are jumping on board.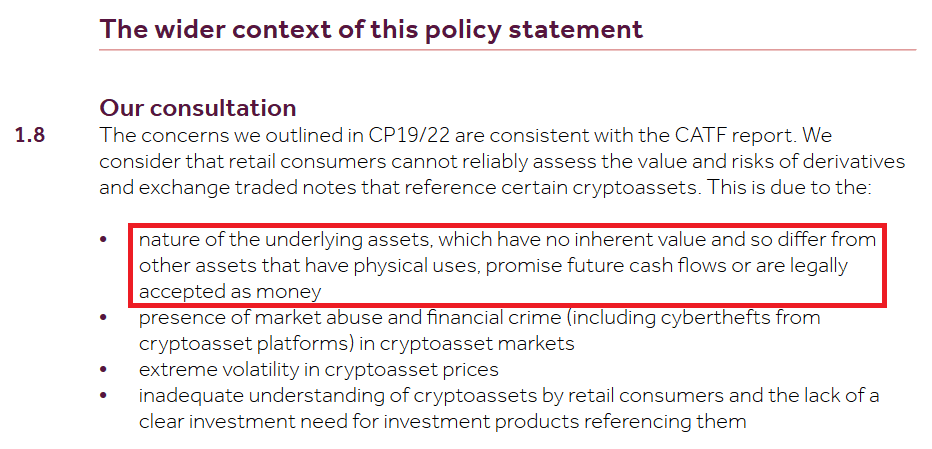 Notably, Bitcoin's value is measured by its growing base of users and merchants. As with all currency, bitcoin's value comes only and directly from people willing to accept them as payment, and this number has been on the rise.
Bitcoin too Volatile for Consumers to Invest in
The FCA report raised issues with Bitcoin's volatility several times in the report. For example:

This is despite the fact that more popular investment markets including the FSTSE100, NASDAQ, S&P500 and Oil have experienced similar or even greater volatility in the last 12 months, according to our calculations below:
Table Showing Asset Price Volatility Movement (Last 12 Months):
Asset

The biggest negative price volatility movement % in the last 12 months
OIL (WTI) –

Decrease from 63.05 (30/12/2020) to 0 (20/4/2020)




100.00%

BITCOIN –

Decrease from 12226.73 (18/08/2020) to 4711.72 (16/03/2020)




61.46%

NASDAQ (IXIC) –

Decrease from 12,056.44 (02/09/2020) to 6,860.67 (23/03/2020)




43.09%

FTSE 100 (FTSE) –

Decrease from 7,674.56 (17/01/2020) to 4,993.89 (23/03/2020)




34.38%
Will the FCA's crypto ban help protect UK investors?
The need to address consumer safety when investing in Bitcoin is higher than ever.
It is extremely important that the FCA takes a more active role in regulating the nascent cryptocurrency industry, just like the EU is aiming to do by 2024.
However, according to the FCA's summary, banning crypto derivatives will simply encourage customers to trade at unregulated firms in third country jurisdictions.
UK investors interested in investing in Bitcoin by regulated FCA CFD firms will now be forced to now invest in offshore, unregulated firms:

One wonders whether the FCA's decision to ban cryptocurrency derivatives is a politically motivated one. Rather then setting out a long-term strategy that will safeguard both UK investors and blockchain innovation.
Richard Berry, founder of goodmoneyguide.com, echoed these comments.
"The FCA would have done better to go after the snake oil salesmen who reel in the unsuspecting via Instagram feeds packed with pictures of flash cars, jewel-encrusted watches and wads of cash

'Sadly the FCA's ban will barely touch most such scammers, who will remain free to flog the same unregulated investments as long as they are traded on a non-UK exchange."