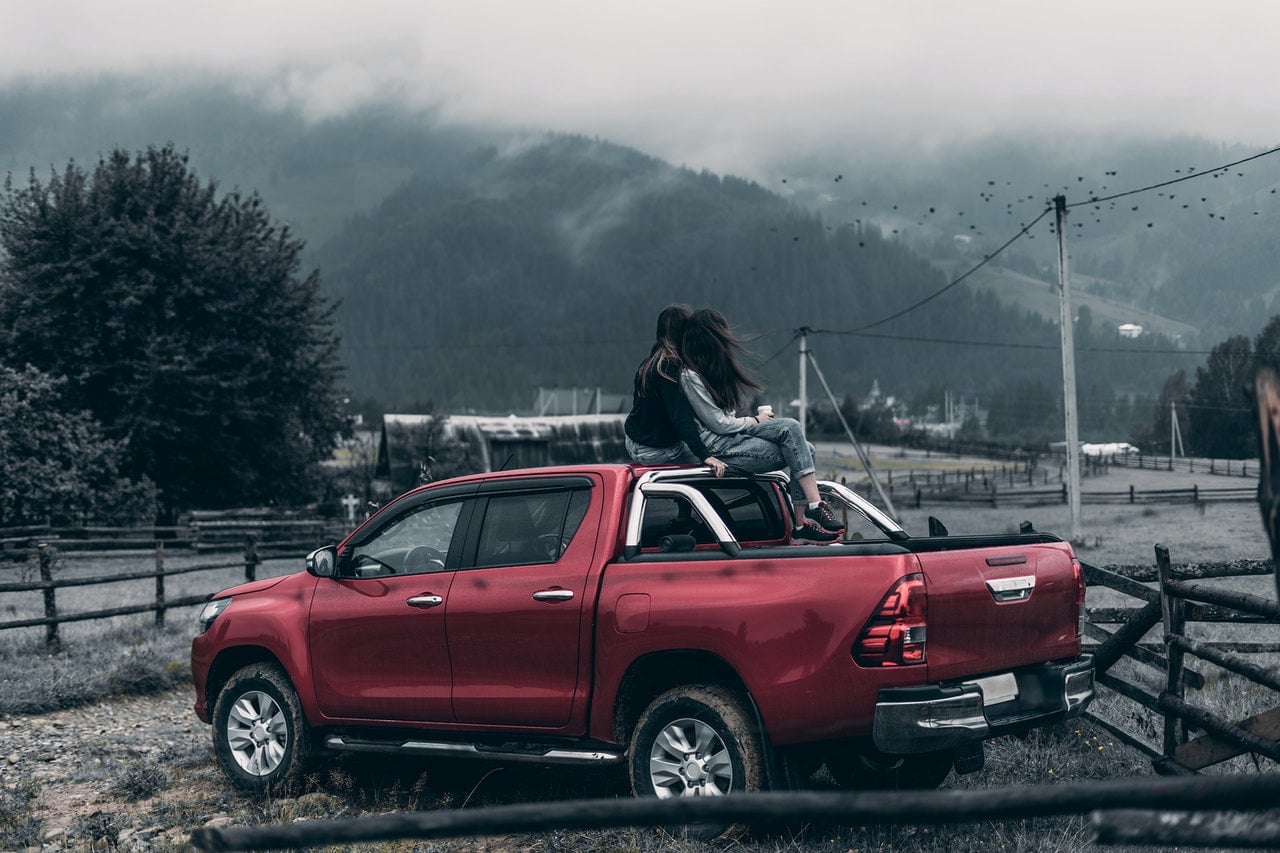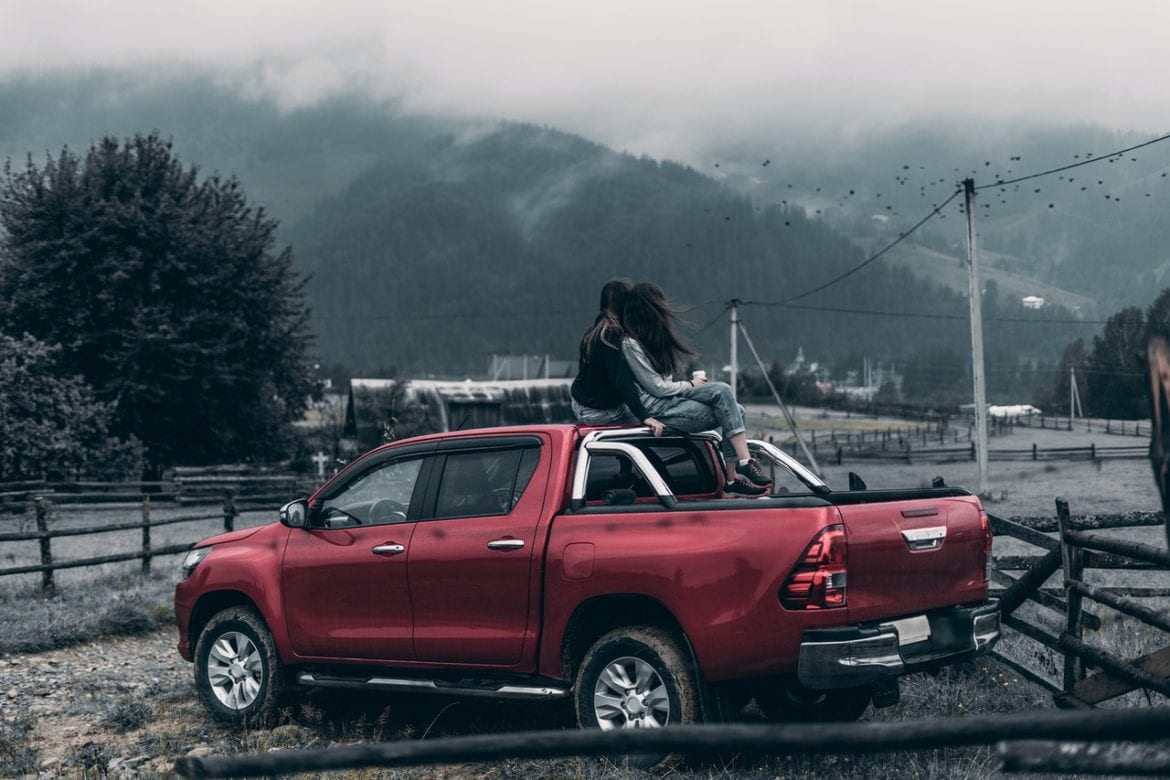 Workhorse shares rose 13.3% yesterday and closed at $28.13 after US President Donald Trump reviewed and praised Lordstown's electric pickup truck Endurance at the White House. Workhorse has a 10% stake in Lordstown; it span off the company last year.
Workhorse spun off Lordstown last year
Lordstown is going public using the SPAC (special purpose acquisition company) route in a reverse merger with Diamond Peak Holdings later this year. Diamond Peak Holdings shares also rose almost 13% yesterday.
Trump praised Endurance pickup truck
Trump praised the Endurance pickup truck and said: "We've been working on this very long and very hard." Calling the model's four-wheel-drive system an "incredible concept," Trump said that "And it's exciting because everyone has wanted to do — do this. This is a great technology.  They've known it.  But until this, nobody has actually done it, having the motors in each wheel — having motors in each wheel, and they're very well coordinated, and you can work them individually or whatever is necessary by computer."
General Motors owned the Lordstown facility
Lordstown's manufacturing facility was first owned by General Motors from which Lordstown Motors brought it last year. When it took over the plant, Trump tweeted "GREAT NEWS FOR OHIO." The President pointed to his role in getting the plant running after General Motors closed it.  Trump said yesterday that "Well, the area was devastated when General Motors moved out, and then we worked together, and we made the deal on the plant. But beyond the plant — I mean, it's incredible what's happened to the area.  It's booming now.  It's absolutely booming and really great.  And you also have room for expansion in a plant."
The model is expected to hit the roads sometime next year. Lordstown's CEO Steve Burns expects the company would annually make "north of 100,000 once we get going."
All said, President Trump hasn't really been a fan of renewable energy and electric vehicles. Trump has called climate change a hoax. He also pulled the US out of the Paris climate deal. After Trump's decision Tesla's CEO Elon Musk pulled out of Trump's advisory committee.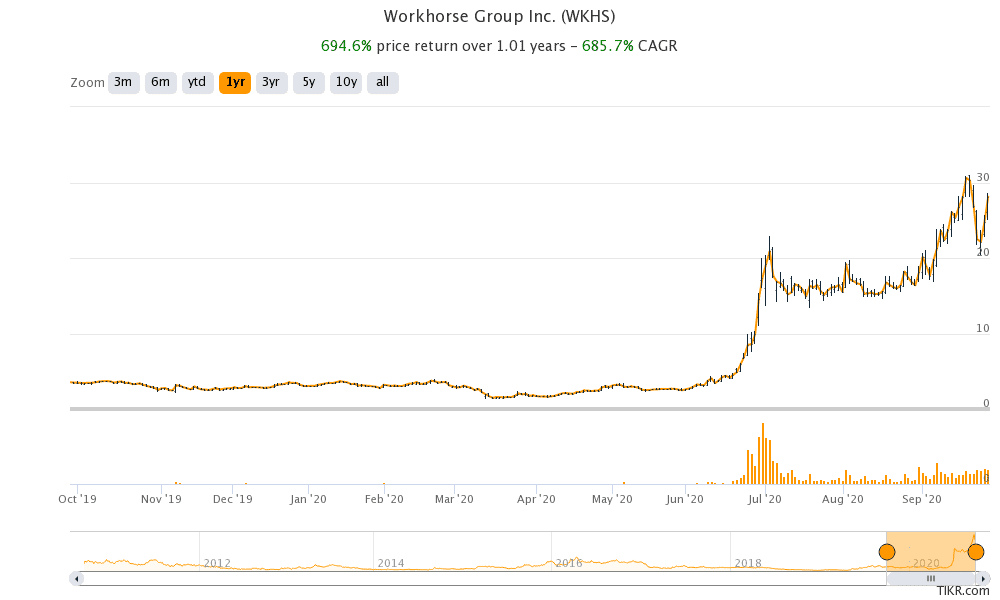 Ford F-150
Currently, Ford's F-150 is America's best-selling pick-up truck. Analysts estimate that most of Ford's profits come from the sales of the F-150. Ford made some engineering changes to the truck to give it an all aluminium body in 2015. By virtue of being lightweight as compared to steel, aluminium helped lowered the model's weight and increase its towing capacity.
Last year, Ford released a video of the F-150 all-electric version. The upcoming model would compete with Tesla's Cybertruck that was unveiled last year. The Cybertruck saw a good response and Tesla reported strong pre-bookings for the truck.
Lordstown is going public through SPAC
Along with Lordstown, Canoo, QuantumScape, and Fisker are also going public through a SPAC. Nikola also went public this year through a reverse merger with VectoIQ. While Nikola shares surged to almost $80 after going public, they have fallen sharply since then.
Fraud allegations levelled by Hindenburg Research coupled with the subsequent exit of its founder Trevor Milton deepened the sell-off in Nikola shares.
A bubble building in electric vehicle stocks
The sharp rise in Workhorse stock yesterday is yet another reminder of an imminent bubble in electric vehicle stocks. Shares of SPI Energy, a company most investors likely hadn't heard of, soared over 4,400% intraday on September 23 after the company announced a subsidiary to produce electric vehicles.
Workhorse shares have skyrocketed this year
Workhorse shares are up 825% so far in 2020. NIO and Tesla are respectively up 368% and 403%. Tesla's market capitalization is almost $400 billion. In comparison, Toyota Motors and Volkswagen, the world's two largest automakers have a market capitalization of $190 billion and $88 billion respectively.
Tesla's net profit margin is much lower as compared to legacy automakers and Elon Musk has said more than once that the company might never be super profitable. However, investors have been optimistic about electric vehicle stocks and have been ready to pay any premium to get a slice of the vehicle electrification story.
Workhorse shares in 2020
Talking of Lordstown, the company does not have any current revenues. Nikola, Fisker, and Canoo also do not have much to show in the form of current revenues. However, investors have been more concerned about the growth opportunity in the electric vehicle industry and have happily ignored the current earnings.
Lordstown shares were trading over 3% down in pre markets today. Workhorse has a 52-week trading range of $1.32 to $30.99 and shares are currently trading near their 52-week highs.