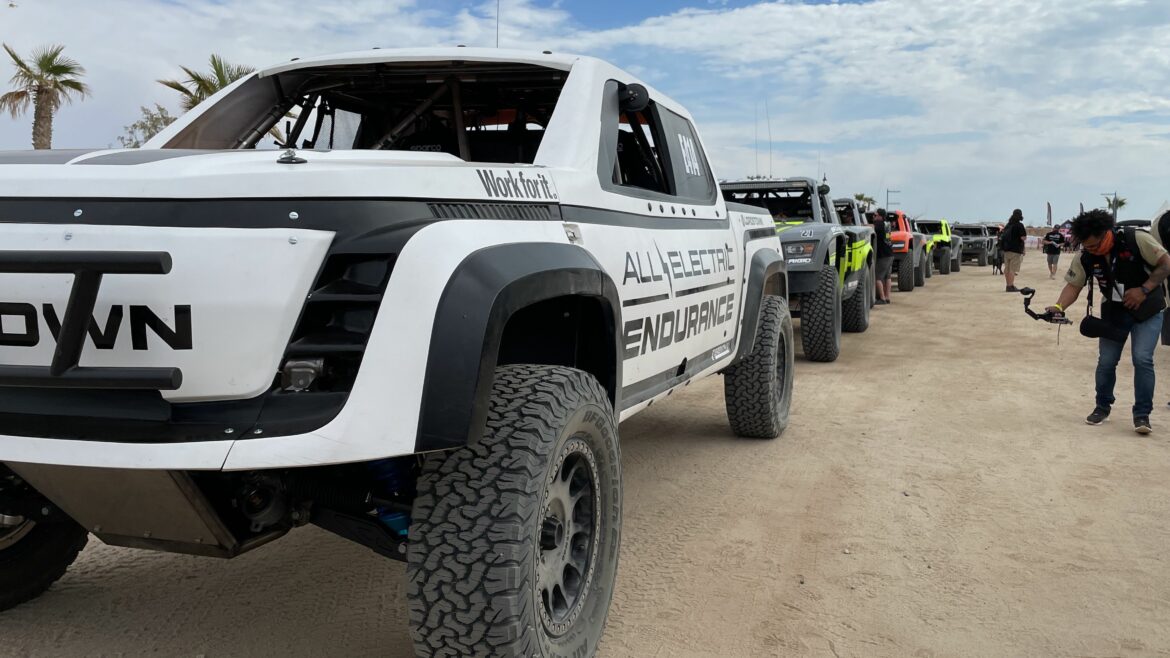 Lordstown Motors shares rose sharply yesterday and were higher in premarkets today also. The company has announced a new CEO which has helped lift sentiments. However, it still looks like a risky bet for investors.
Lordstown Motors went public last year through a reverse merger with a SPAC (special purpose acquisition company) DiamondPeak Holdings. Several other EV (electric vehicle) companies including Nikola, Canoo, Fisker, Lightning Emotors and Lion Electric also choose the SPAC route to go public.
Sell-off in EV SPACs
Meanwhile, there has been a sell-off in all EV stocks and the recently listed companies have been particularly hit. Lordstown, Canoo, and Lightning Emotors trade below the SPAC IPO price of $10. Talking of Lordstown Motors, its woes began after Hindenburg Research accused the company of multiple wrongdoings including inflating the order book.
Lordstown only partially agreed to the findings and said "One entity that provided a large number of pre-orders does not appear to have the resources to complete large purchases of trucks. Other entities provided commitments that appear too vague or infirm to be appropriately included in the total number of pre-orders disclosed."
Lordstown CEO had to resign
In June, Lordstown announced that the company's CEO Steve Burns and CFO Julio Rodriguez resigned with immediate effect. "As we transition to the commercial stage of our business – with planned commencement of limited production in late-September – we have to put in place a seasoned management team with deep experience leading and operating publicly-listed OEM companies," the company said in its release. The company announced an interim CEO and began the hunt for a new leader.
The company has now appointed Daniel A. Ninivaggi as the new CEO. Meanwhile, it has maintained that the exit of Burns wasn't related to the board's findings. Commenting on Ninivaggi's appointment, David Hamamoto, Lordstown's chairman said, "The Board is enthusiastic about Dan's appointment as CEO. We are impressed with his broad automotive background, track record, strategic thinking, and team-oriented leadership talent. Furthermore, his capital markets expertise and investment proficiency will be invaluable in navigating the company through its commercial ramp-up, capital allocation and growth phase."
Lordstown gets a new CEO
Ninivaggi has an automotive background and has previously worked with Icahn Enterprises. "I believe the demand for full-size electric pickup trucks will be strong and the Endurance truck, with its innovative wheel hub motor design, has the opportunity to capture a meaningful share of the market," said Ninivaggi in the release. He added, "With an absolute focus on execution, I look forward to working with the talented Lordstown management team, our suppliers and other partners to bring the Endurance to market and maximize the value of our assets."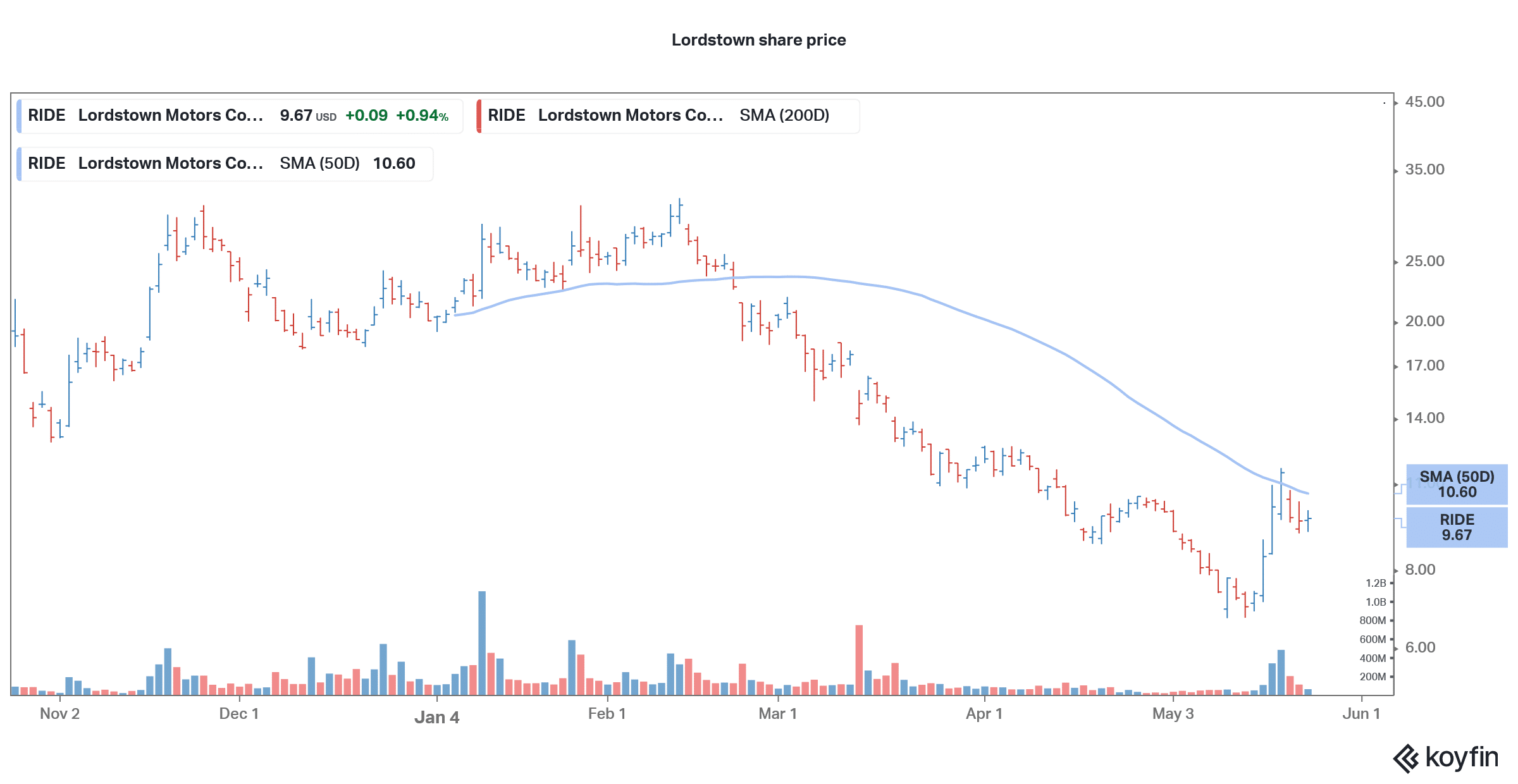 Funding
Securing funding to continue its operations into 2022 was among the challenges for Lordstown Motors. It, however, got a reprieve after in managed to get a $400 million funding last month. In an SEC filing, the company said that it intends to offer 35.1 million shares to hedge fund YA II PN at $7.48 per share. The offer is subject to shareholder approval. Also, the hedge fund cannot short the shares.
The funding would be a lifeline for the cash-starved company as it had previously said that due to the higher cash burn, it risks running out of cash by next year.
Endurance pickup
Lordstown would soon start producing its Endurance pickup that would be pitted against current best-seller Ford F-150. Ford revealed the electric F-150 model earlier this year and even President Biden seemed impressed. Calling himself a "car guy" Biden said "this sucker's quick" while trying his hand on the all-electric model named F-150 Lightning. The company has priced the model attractively and yet expects it to be profitable, unlike most other pure-play electric vehicle companies that lose money on every car that they sell. Tesla is a notable exception here as the company has posted a profit in every quarter since the third quarter of 2019.
Lordstown shares still look risky
Having secured funding and identified the new CEO, Lordstown Motors has taken the initial first step. However, it won't be a smooth road ahead for the startup EV company considering the competition in the space. Along with the F-150, the Endurance model will have to compete with Tesla's Cybertruck. Endurance would have to make its mark in the market against other all-electric pickups.
Lordstown's ex-CEO Steve Burns pointed to the first-mover advantage in electric pickups as both the Cybertruck and the F-150 would be available only next year. "We are on par with somebody like that at this point, and we're getting to market faster," said Burns. He added, "We want as many people buying our vehicle while we're the only game in town. We want to be on version 2.0 when somebody comes out with version 1.0."
However, the company still faces execution risk, like all other startup EV companies that are yet to deliver their first vehicle. Overall, Lordstown Motors shares look like a risky bet despite the funding and management changes.+