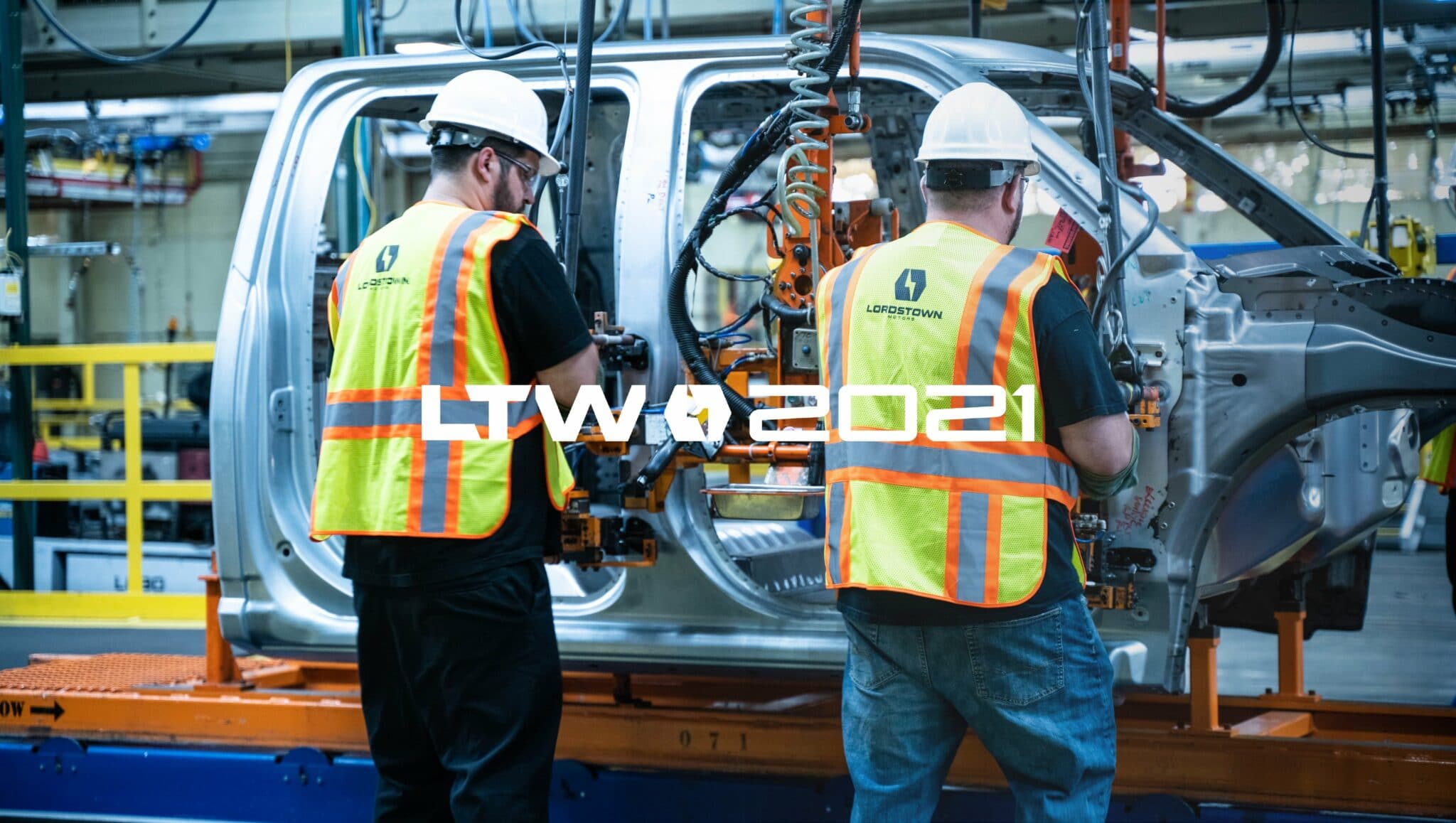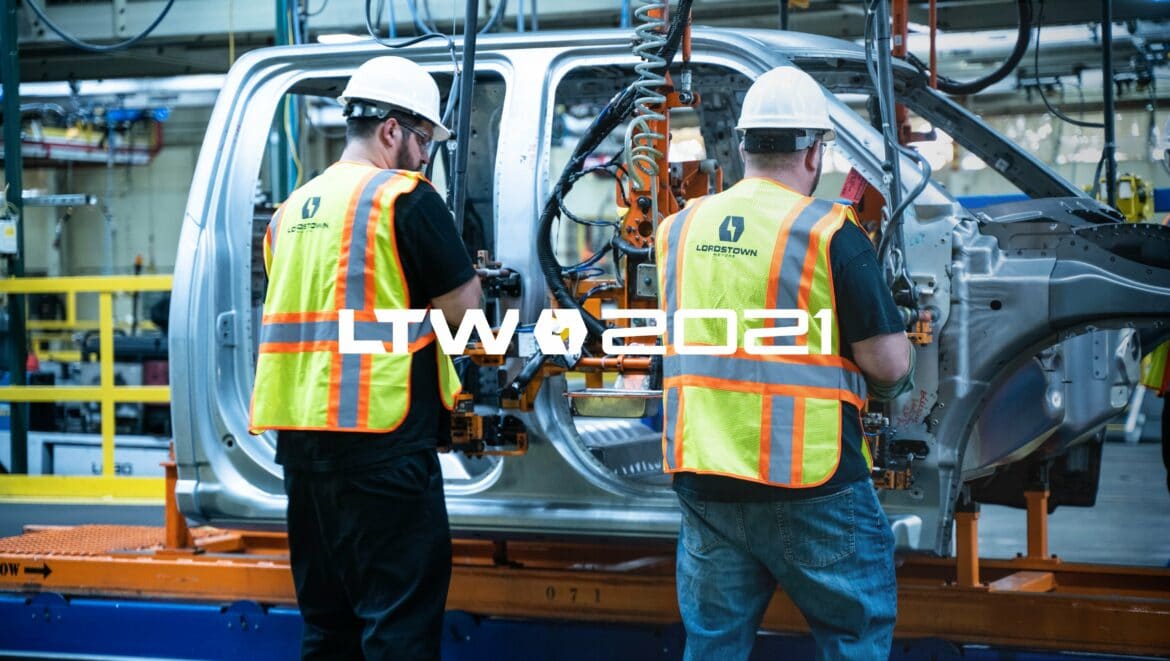 Lordstown Motors shares were trading higher in US premarket price action today after the company announced a $400 million funding. The shares have been in a free fall and are down over 64% in 2021. Is the worst over for the company or does more pain lies ahead?
Lordstown Motors went public last year through a reverse merger with a SPAC (special purpose acquisition company) DiamondPeak Holdings. Nikola also went public through a SPAC reverse merger in 2020.
Hindenburg Research allegations
Meanwhile, there is another similarity between Nikola and Lordstown Motors which is that both these companies were accused of wrongdoings by Hindenburg Research. Also, after the allegations, there were top-level shakeups at both these companies. Nikola's founder Trevor Milton quit the company a few weeks after Hindenburg's allegations.
Last month, Lordstown announced that the company's CEO Steve Burns and CFO Julio Rodriguez resigned with immediate effect. "As we transition to the commercial stage of our business – with planned commencement of limited production in late-September – we have to put in place a seasoned management team with deep experience leading and operating publicly-listed OEM companies," the company said in its release.
Lordstown CEO and CFO had to resign
Meanwhile, markets saw the leadership change as a positive sign. Morgan Stanley analyst Adam Jonas said that the management change is "an important first step for the company to move forward." He added, "We felt it was untenable for the company to secure necessary new capital with a management team widely seen as potentially not leading the company into the next era of its development."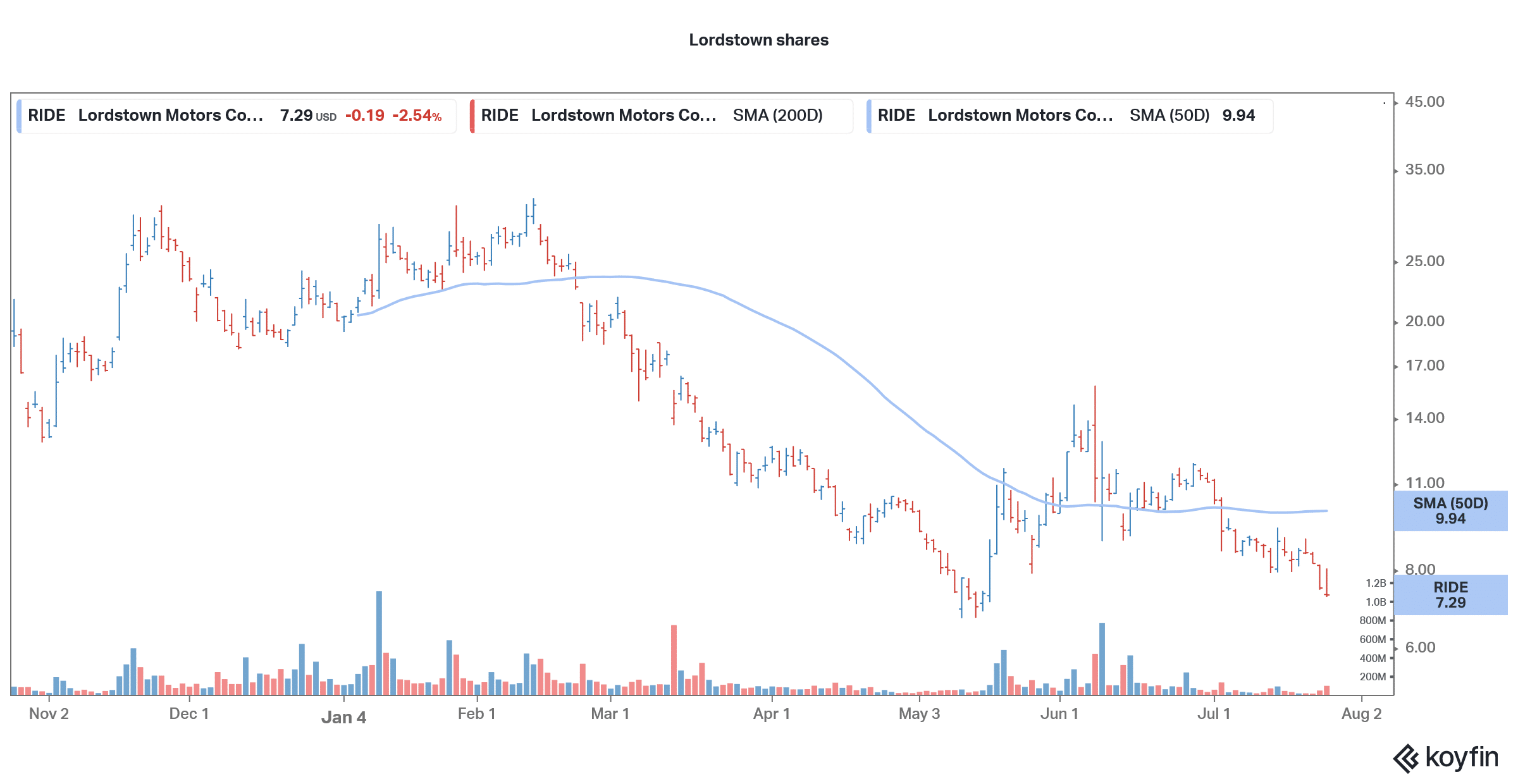 Lordstown is looking for funding
In its first-quarter earnings call, Lordstown Motors had said that it would need to raise cash as its existing cash would only last this year. The company said that its 2021 capital expenditure would now be between $250-$275 million. It also raised the guidance for 2021 operating expenses. Due to the higher spending the company said that it would be left with only $50-$75 million as cash and cash equivalents by the end of this year which is lower than the over $200 million that it had previously forecast.
"We are pursuing an Advanced Technology Vehicle Manufacturing ("ATVM") loan, which is in the due diligence phase, and tax credits and grants across multiple jurisdictions," said the company in its release.
Hindenburg Research allegations
Meanwhile, the company's capital raising plans were thwarted by the exit of top management. Also, Lordstown did admit to some of the allegations made by Hindenburg especially on the inflated order book. "One entity that provided a large number of pre-orders does not appear to have the resources to complete large purchases of trucks. Other entities provided commitments that appear too vague or infirm to be appropriately included in the total number of pre-orders disclosed," it said in the release.
The US SEC and Department of Justice also joined the probe against Lordstown which only exemplified the company's woes. However, in a respite for investors, the company has managed to get a $400 million funding. In an SEC filing, the company said that it intends to offer 35.1 million shares to hedge fund YA II PN at $7.48 per share. The offer is subject to shareholder approval. Also, the hedge fund cannot short the shares.
Lordstown to raise cash
The cash would be nothing short of a lifeline for the cash-starved Lordstown Motors as it scales up the production of its Endurance pickup truck. The company expects to soon begin producing and delivering the Endurance pick up. The model will compete with F-150 Lightning whose ICE (internal combustion engine) model has been America's best-selling pickup for decades. Also, we will have Tesla's Cybertruck which has an unconventional design but carries the brand persona of Tesla as well as its CEO Elon Musk.
Lordstown has a first-mover advantage
During the first-quarter earnings call, Burns pointed to the first-mover advantage in electric pickups as both the Cybertruck and the F-150 would be available only next year. "We are on par with somebody like that at this point, and we're getting to market faster," said Burns. He added, "We want as many people buying our vehicle while we're the only game in town. We want to be on version 2.0 when somebody comes out with version 1.0."
Ford F-150 versus Endurance
That said, the F-150 and Cybertruck would be formidable competitors for Endurance.  Ford revealed the model earlier this year and even President Biden seemed impressed. Calling himself a "car guy" Biden said "this sucker's quick" while trying his hand on the all-electric model named F-150 Lightning. The company has priced the model attractively and yet expects it to be profitable, unlike most other pure-play electric vehicle companies that lose money on every car that they sell. Tesla is a notable exception here as the company has posted a profit in every quarter since the third quarter of 2019.
Is the worst over for Lordstown?
Coming back to Lordstown Motors, the capital raise would be the first step major positive step for the company after the recent debacle. However, it still needs to execute the business plans and produce a pickup truck that can please the markets. In a crowded EV market, Lordstown would need to come up with something really compelling as it does not have the brand and reputation that some of the other automakers have.
Lordstown shares were trading 1.7% higher in US premarket price action today. The shares have a 52-week range of $31.80-$6.69. While the worst could be over for Lordstown, it's a long road ahead for the electric vehicle startup before it proves its mettle in the crowded electric vehicle industry.