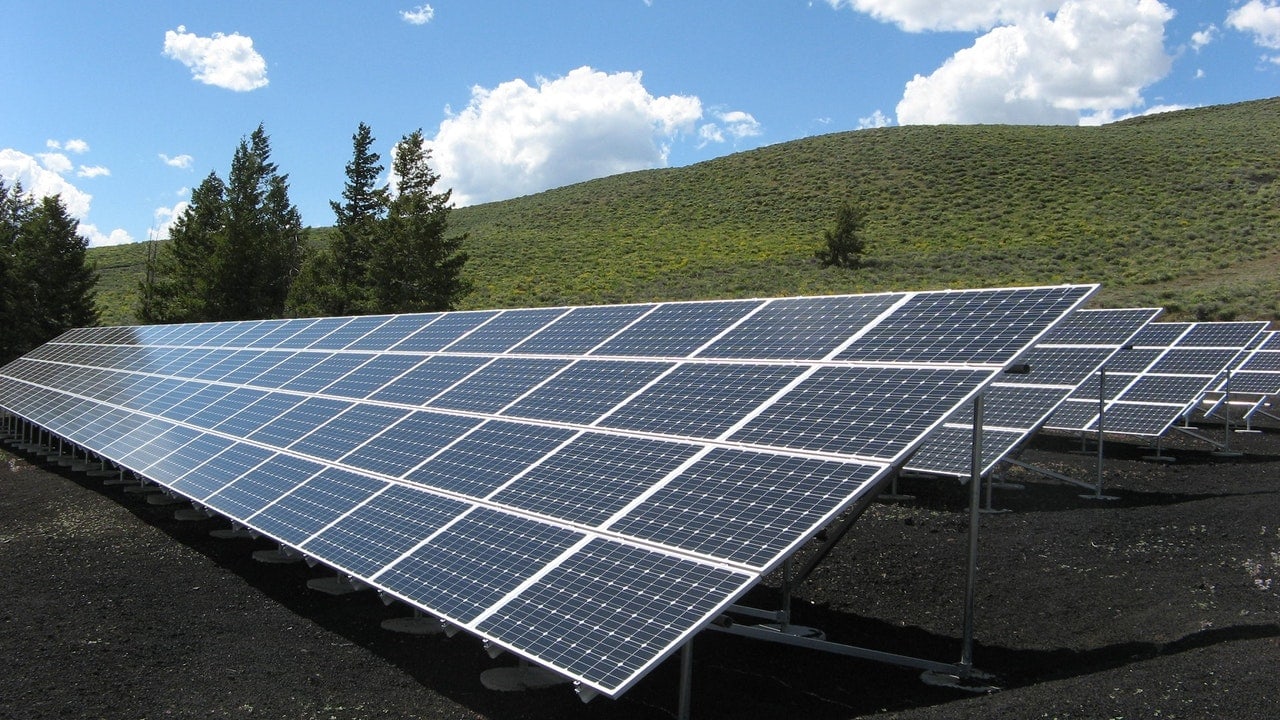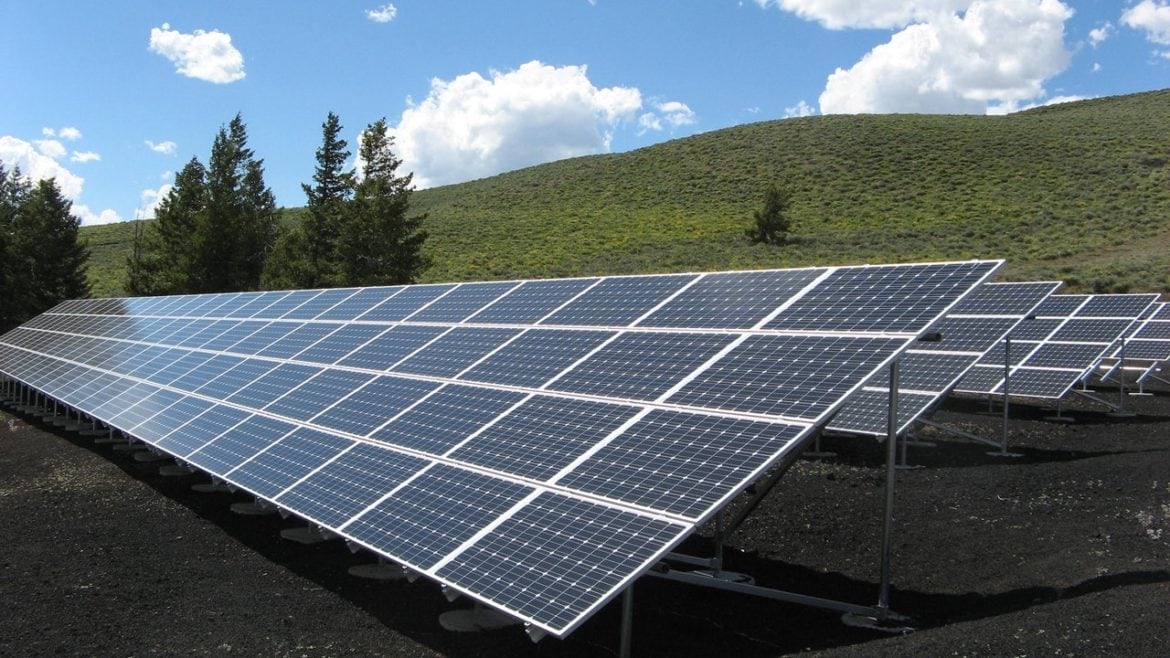 First Solar shares (FSLR) were trading over 3% higher in US premarket trading today after falling 9% in regular trading yesterday. 2020 was a fabulous year for green energy companies, but will the uptrend continue in 2021?
Last year, there was a rerating of all the companies in the renewable energy ecosystem. Electric vehicle makers soared in 2020 with Tesla rising 740%. Chinese electric vehicle maker NIO, that was earlier in 2020 battling a survival battle, also soared 1,100% last year.
Green energy shares
The uptrend was broad-based and companies across the green energy ecosystem rallied in 2020. This includes solar companies such as First Solar (FSLR), Enphase Energy, and SunPower. Fuel cell companies like Plug Power, Bloom Energy Corporation, and Fuel Cell Energy also rallied as renewable energy was among the most prominent investing themes of 2020.
Green energy and marijuana shares rallied after Biden's election
While green energy shares and renewable energy investment funds were anyways having a good year, the rally gained pace after Joe Biden was elected as the 46th US president. While his predecessor Donald Trump's administration was favourable towards the fossil fuel energy sector, Biden has vowed massive investments into the renewable energy sector.
Trump has been a climate change denier and also pulled the US out of the Paris climate deal. He has also mocked teenage climate change activist Greta Thunberg. However, things are expected to change under Biden who has said that he would rejoin the Paris Agreement to tackle climate change.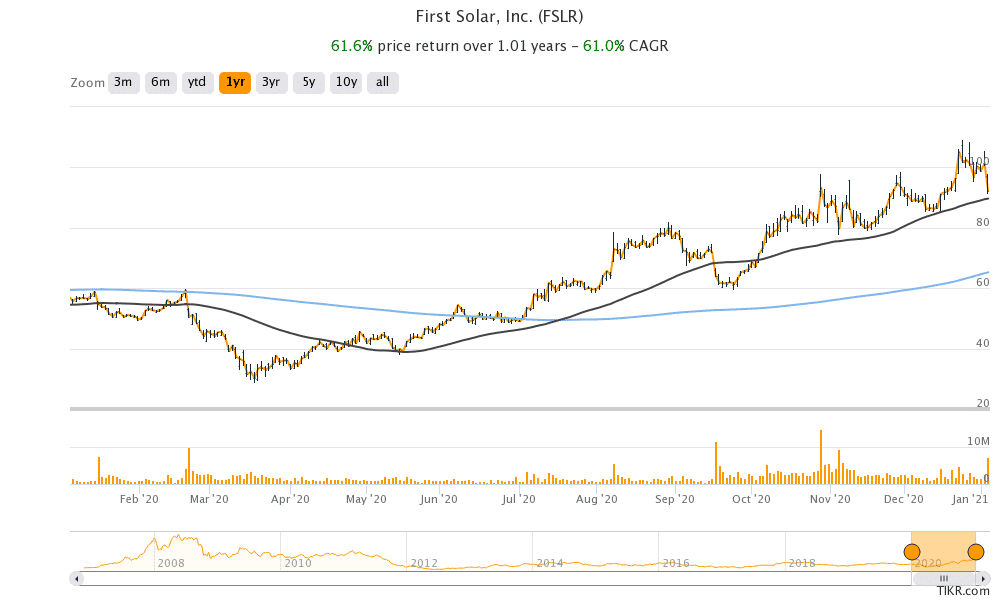 Biden's green energy and marijuana policies
Marijuana shares had also rallied in November for pretty much the same reasons. Firstly, Democrats in general have a favourable view of marijuana legalisation. Secondly, four US states voted to legalise marijuana in November. The US House also passed the MORE (Marijuana Opportunity Reinvestment and Expungement Act of 2020) last year. However, the Act had little chance of getting through the Republican-controlled Senate.
Things, however, have changed now as Democrats look set to take control of the Senate. A majority in both the House and the Senate would give President-elect Joe Biden a lot of legroom in pursuing his policies. These would include policies directed at green energy as well as the marijuana sector.
Biden's green energy resolve
As part of his first-day action plan for renewable energy, Biden has proposed that he "will take actions including requiring aggressive methane pollution limits for new and existing oil and gas operations; developing rigorous new fuel economy standards aimed at ensuring 100% of new sales for light- and medium-duty vehicles will be zero emissions."
The campaign has also pledged that "in his first 100 days in office, Biden will convene a climate world summit to directly engage the leaders of the major greenhouse gas-emitting nations of the world to persuade them to join the United States in making more ambitious national pledges, above and beyond the commitments they have already made."
Biden has also proposed a $400 billion investment over a decade into clean energy and innovation. Given Biden's proposed energy policies, it was no surprise then that all the companies in the green energy ecosystem rallied after his election in 2020.
Green energy stocks rise as Democrats take the Senate
Green energy shares are trading sharply higher in US premarket trading today. First Solar, Enphase Energy, and SunPower shares were respectively trading 3.6%, 4.2%, and 5.1% higher in US premarket trading today. Green energy shares might have another good year in 2021 as renewable energy adoption increases under a Biden administration.
Watch out for valuations
Meanwhile, while there is little denying that the business outlook for green energy is generally positive over the next decade, we also need to be mindful of the valuations. Tesla's market capitalisation is now more than the combined market capitalisation of all leading automakers put together, while loss-making NIO is valued more than General Motors.
Battery maker QuantumScape's valuation also soared above that of Ford last year before it plummeted. Looking at other green energy shares, First Solar is trading at an NTM (next-12 months) PE multiple of 25.4x. The multiple is more than double its historical trading multiples.
Green energy ecosystem
All said the valuation of solar energy companies is still reasonable as compared to the exuberance that we've seen in some of the other sections of the green energy ecosystem. Electric vehicle shares for instance look quite overvalued. However, for now, markets are in love with electric vehicle shares and there looks to be no near-term possibility that the bond between Robinhood traders and electric vehicles shares will break anytime soon.
SRI investing
Another factor that might drive inflows into green energy shares is the growing traction of SRI (socially responsible investing) and ESG (Environmental, Social, and Corporate Governance) investing. A lot of institutional investors, as well as retail investors, are shunning "sin" sectors like tobacco and fossil fuels and directing their investments towards socially responsible sectors such as renewable energy. The shift is expected to continue over the next decade and will help lower the cost of capital for green energy companies.