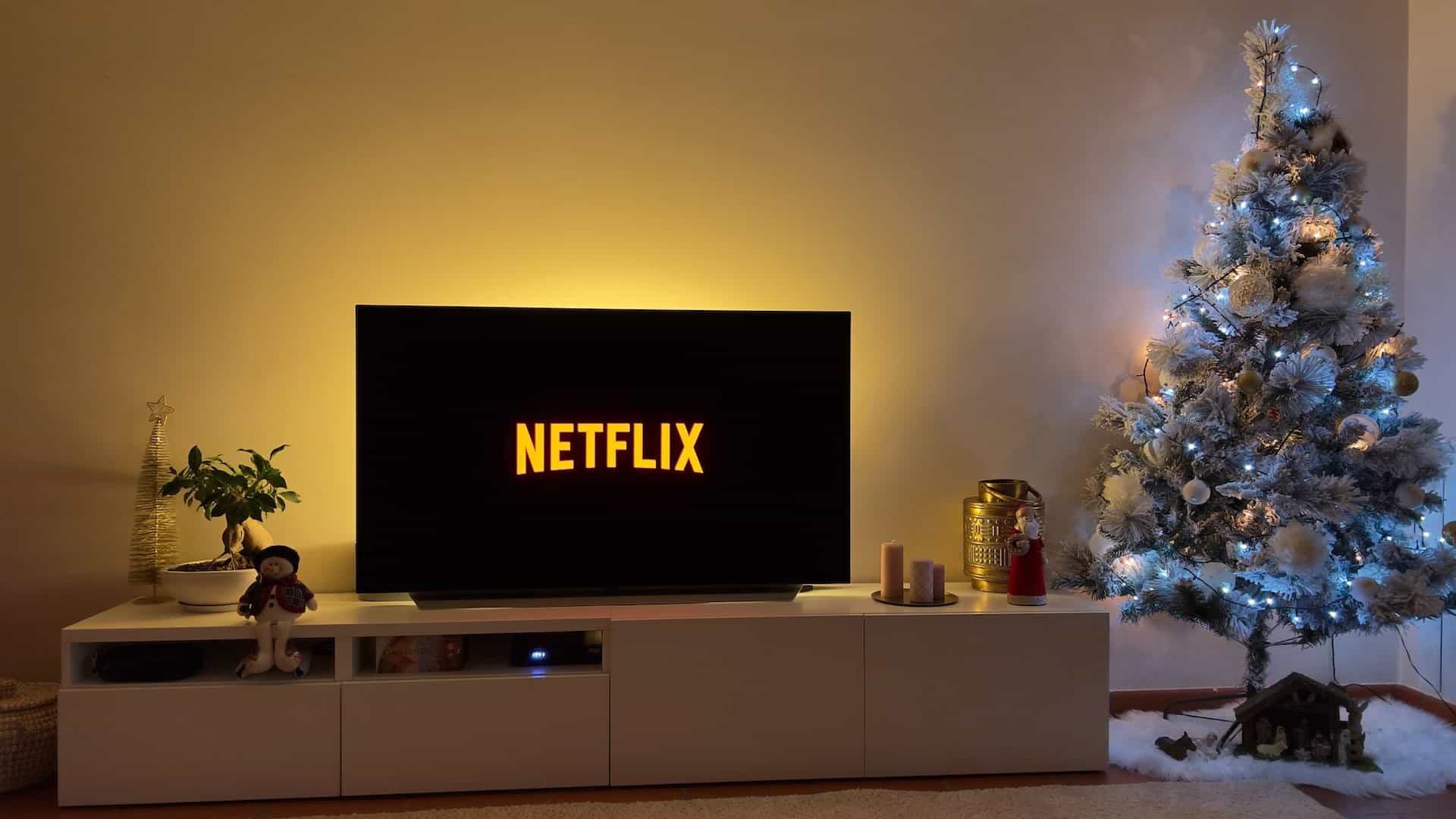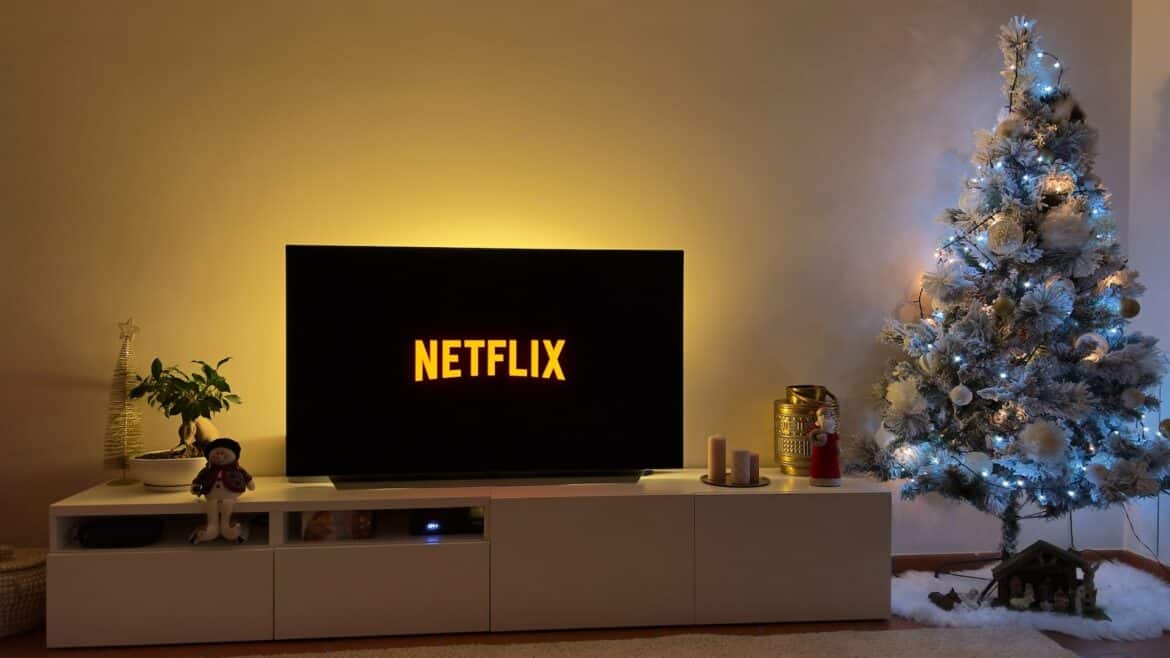 Netflix (NYSE: NFLX) is set to release its Q4 2022 earnings tomorrow after the close of markets. Here's what Wall Street would watch in the streaming giant's earnings.
Netflix would be the first FAANG constituent to release the earnings for the December quarter. The other names would release their earnings later in the month. Notably, 2022 was a horrible year for FAANG shares and Meta Platforms and Netflix lost over 50% each.
Even Apple, which was the best-performing FAANG share last year, fell 28% and underperformed the S&P 500. Netflix share meanwhile managed to recover somewhat from its 2022 lows.
Netflix Q4 2022 earnings estimates
Analysts expect Netflix to report revenues of $7.84 billion in the fourth quarter of 2022, a YoY rise of only 1.7%. If analysts' estimate turn out to be correct, it would be the lowest revenue growth for the company since it went public. Analysts expect Netflix's adjusted EPS to fall almost 60% to $0.54.
Consensus estimates call for a net subscriber add of 4.5 million in the December quarter. While that would be higher than the 2.4 million subscribers that it added in the third quarter, it is significantly below the 8.3 million subscribers that Netflix added in Q4 2021.
Also, it would mark the slowest growth in subscribers in the December quarter since 2014. Notably, Netflix's growth sagged in 2022 and it lost subscribers in both the first and second quarters of 2022. The subscriber loss was partially due to its decision to exit Russia after it invaded Ukraine. Several other US companies exited Russia last year.
Netflix guidance
Netflix forecasted revenues of $7.8 billion for the fourth quarter. The company expects to add 4.5 million net subscribers in the quarter. It said, "Our paid net adds forecast assumes that we experience our usual seasonality as well as the impact of a strong content slate, counterbalanced by macroeconomic weakness which leads to less-than-normal visibility."
Ad-supported tier
In November, Netflix started offering its ad-supported tier in the US for $6.99 per month. The company launched the tier at an attractive price point and a month ahead of rival Disney+. Notably, Disney has surpassed Netflix in terms of total streaming subscribers.
While providing its Q4 2022 guidance, Netflix said that it does not expect material subscriber addition from the ad-supported tier. It however expects the ad-supported tier to contribute to its financials in 2023.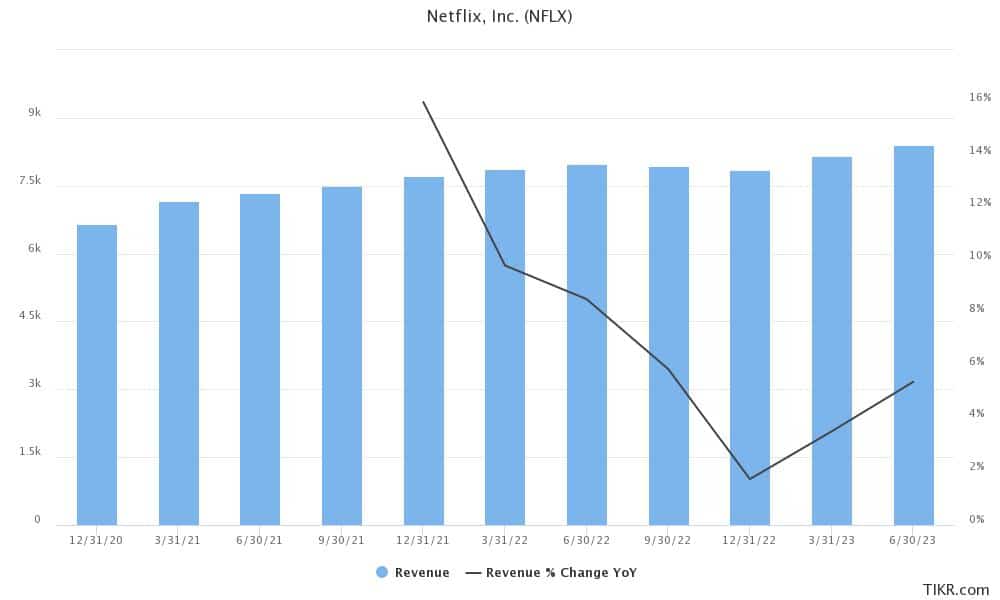 What to watch in Netflix Q4 2022 earnings call?
During Netflix's Q4 2022 earnings call, markets would watch for commentary on the ad-supported tier. Many analysts turned bullish on Netflix after the launch of the ad-supported tier. Evercore ISI listed Netflix as a top 2023 idea. It forecast that the ad-supported tier would help Netflix increase its subscriber base and later some of these might upgrade to higher plans.
Meanwhile, reports suggest that the initial performance of the ad-supported tier hasn't been satisfactory. The company fell short of the ad viewership guarantees that it made to advertisers and has also offered refunds to some.
Netflix started cracking down on password sharing
Last year, Netflix said that it estimates around 100 million households watch its content through shared passwords. It started cracking down on shared passwords last year. During the upcoming earnings call, markets would watch out for more details on how successful the pilot program has been.
Earlier this month, Jefferies upgraded Netflix from a hold to a buy and raised the target price to $385. Among others, the brokerage is optimistic about Netflix's crackdown on shared passwords.
Jefferies upgraded NFLX shares to buy
Jefferies analyst Andrew Uerkwitz said in a client note, "We're upgrading Netflix to buy based our belief that a well-executed strategy of launching [advertising-based video on demand] with password sharing changes will drive revenue and adjusted EBTIDA well above Street estimates, resulting in margin upside and valuation expanding back towards historical averages."
Last week, Bank of America also listed Netflix along with Disney and Warner Bros Discovery as top 2023 picks as streaming continues to gain market share at the cost of linear TV.
Streaming war
Until last year, Netflix maintained that it does not see much competitive pressure in the streaming market. It saw more players entering the market as a sign of the industry's long-term outlook. However, during its Q1 2022 earnings call, it talked about competitive pressures and slowing streaming industry growth for possibly the first time.
It however took a swipe at streaming peers during the Q3 2022 earnings call and said that it estimates all other streaming companies are losing money. It estimates that the industry's operating losses in 2022 would be around $10 billion while Netflix would earn an operating income between $5-$6 billion.
There certainly is merit in the argument. Disney, which surpassed Netflix to become the largest streaming company based on the number of subscribers is losing money in the streaming business. It has forecast that it would become profitable only by the fiscal year 2024.
Disney is now focusing on profitability
Meanwhile, in November, Disney appointed Bob Iger as the CEO. Iger replaced Bob Chapek who aggressively expanded Disney's streaming business at the cost of profits. Streaming losses ballooned under Chapek but Iger now wants Disney to prioritize profits.
Talking of Netflix, it is facing intense competition from Disney as well as Amazon Prime. Netflix has also admitted to saturation in key markets.
Jamie Lumley, an analyst at Third Bridge sees higher competition as a headwind for Netflix. He said, "Looking at the saturation of the market and the variety of different options available, and the fact that the pricing is not necessarily significantly below the competition, there are some challenges in attaining those subscriber targets."
Netflix would stop providing subscriber forecast
From this year NFLX would stop providing the subscriber growth forecast. It would however continue to report the metric on a quarterly basis. It said that revenues would be its primary topline metric, as it has discussed previously also.
Meanwhile, the slowing economy is another challenge for streaming companies like Netflix. As consumers look to cut down on discretionary expenses, many might either shift to lower-priced streaming plans or end their subscriptions altogether.
Netflix shares closed almost 2% lower in yesterday's price action and are slightly lower in US premarket price action today. The shares have a 52-week trading range of $162.71-$526.64.