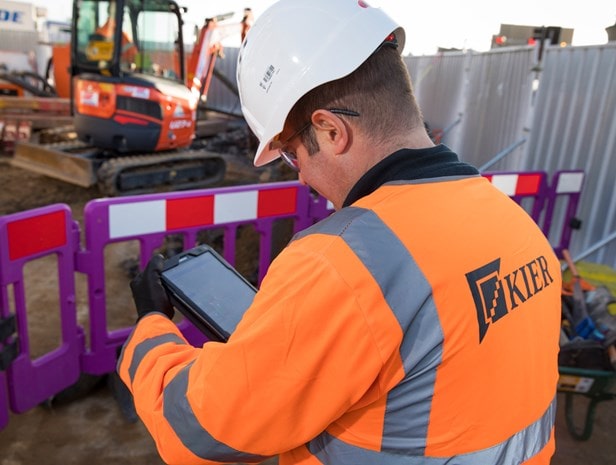 Shares of Kier Group (KIE), which rose over 12% yesterday, were trading 1% higher at 62p at 12:45 PM London time today. Shares had risen yesterday after the company posted a narrower than expected loss.
Kier Group, the leading UK infrastructure and construction com
any released its preliminary results for the year ending 30 June yesterday. The Manchester-headquartered company posted adjusted revenues of £3.4 billion —down 13.4% from £3.95 billion that it posted in last fiscal year.
Kier's earnings
The company posted a before-tax loss of £225 million, down slightly from £229 million in the corresponding period last year. "This financial year has been a difficult one for the Group. The progress made in the first nine months, despite challenging market conditions, reflected the successful execution of many elements of our strategic plan, as we began to experience the benefits of the decisive cost reduction actions taken," said Andrew Davies, Kier's chief executive.
He added, "The effects of COVID-19 adversely impacted the Group's performance in the final three months of the financial year, as the business adapted to working under revised site operating procedure."
Net debt increased
Kier's net debt increased to £311 million at the end of the fiscal year, almost doubling from £167 at the corresponding period last year. The increase was partially due to the reduction of £45 million in supply chain financing. Kier Group's market capitalisation is only around £100 million. This basically means that its net debt is more than three times its market capitalisation, a reflection on the company's high financial leverage.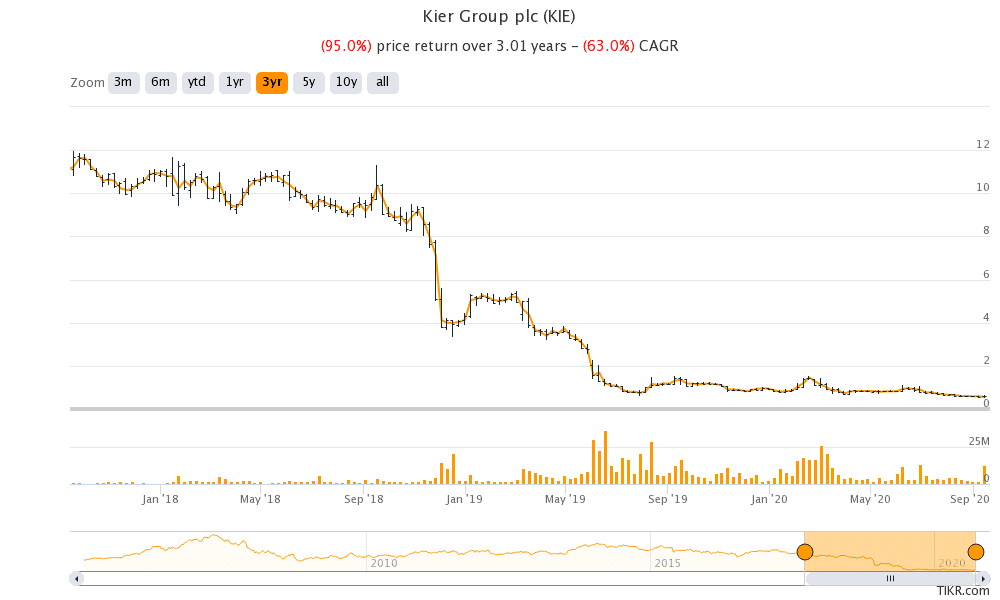 Kier's asset sales delayed due to the pandemic
Last year, Kier had announced that it would sell its housebuilding business. Providing an update on the sale process, Kier said "During FY20, a formal sales process commenced, and the assets and liabilities were classified as held for sale. The assets have been impaired to fair value less cost to sell of £110.0m. The sale process was delayed due to COVID-19 but is now progressing well and expected to complete within the next 6-12 months."
Kier stopped dividend last year
In the last fiscal year, Kier Group paid a dividend of 4.9p per share. However, it scrapped its dividend last year amid mounting financial troubles. This year, several companies globally have either scrapped their dividends or suspended them altogether. Earlier this year, property developer Barratt Development also scrapped its special dividend that was scheduled to be paid later this year.
However, Kier Group's troubles did not start with the COVID-19 pandemic. On the contrary, Kier Group is less impacted by the pandemic as compared to some of the other construction companies as most of its sites were operations despite the lockdown.
Kier's outlook
Kier group shares are down 95% over the past three years and it fell sharply towards the end of 2018 when its rights issue received a lukewarm response from shareholders. It has lost a few contracts over the last two years.
Kier shares are down 36% so far in 2020. While the company's outlook does not look outright bullish, there are some green shoots. For instance, its order book was stable at £7.9 billion as of 30 June. It would also benefit from the UK government's spending.
The UK government has pledged to build new schools and in July, Kier won 13 building contracts with a combined value of £170 million. Last month, the company got a £160 million contract from Highways England. The company is aggressively cutting cost and expects annualized cost savings of £100 million by 30 June 2021.
In the earnings release, Davies talked of "great potential" in Kier. "Whilst the Group anticipates that the effects of COVID-19 will continue, the strategic actions being implemented by the new senior management team are designed to ensure Kier is well placed to benefit from the proposed substantial increase in UK infrastructure investment. We have a strong orderbook, and the current year has started in line with our expectations," said Davies.
Analysts on Kier stock
According to estimates compiled by Financial Times, three analysts have a buy rating on Kier stock while one has a hold rating. Its median price target of £135p is a premium of 120% over current prices. Kier stock trades at an NTM (next 12-month) enterprise value to EBITDA of 4.19x. While the multiple looks on the lower side, it should be seen in the context of its high debt burden. If Kier can successfully complete the asset sales and manage to achieve the cost savings as it is touting, the shares could see better days.
Kier shares are trading volatile today. While they opened lower and fell to 59.7p in intraday trading, they eventually pared losses and turned positive for the day.