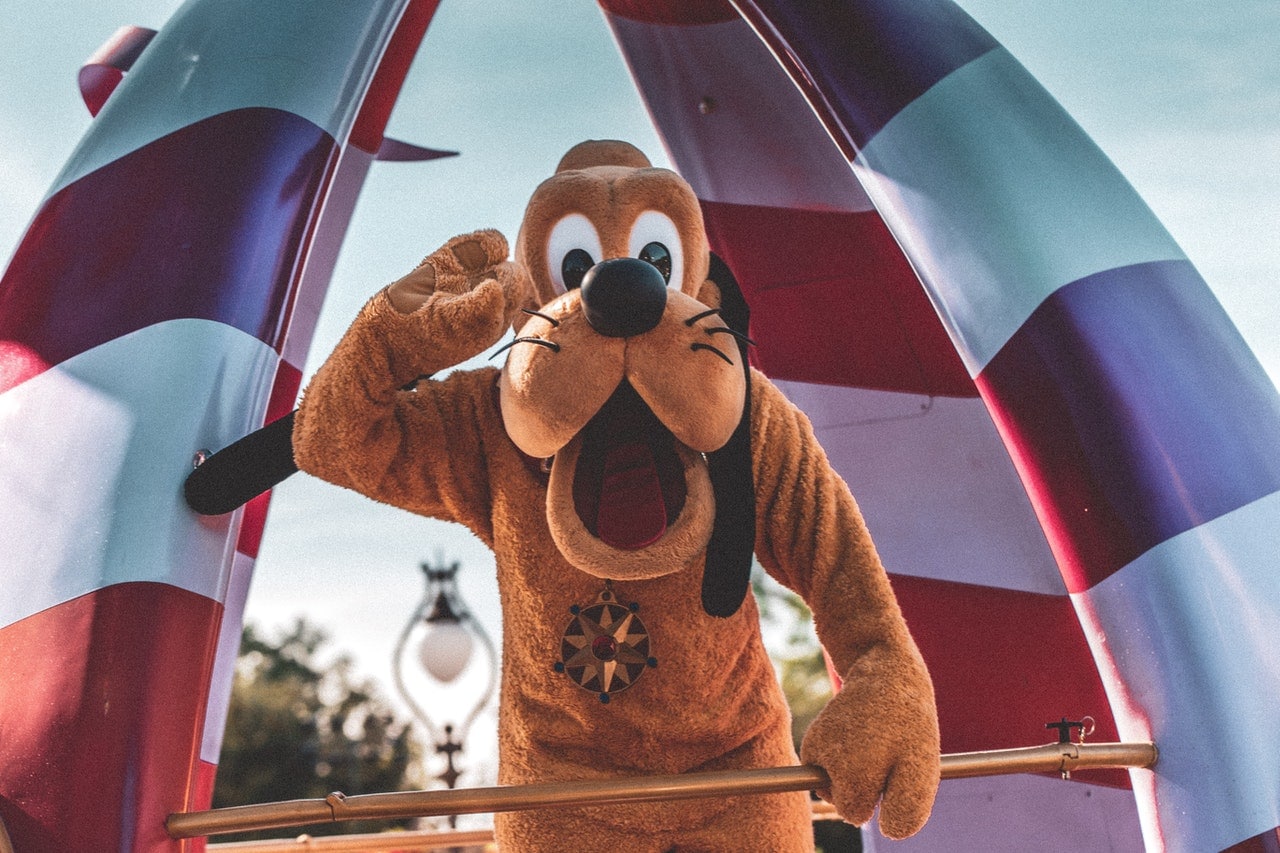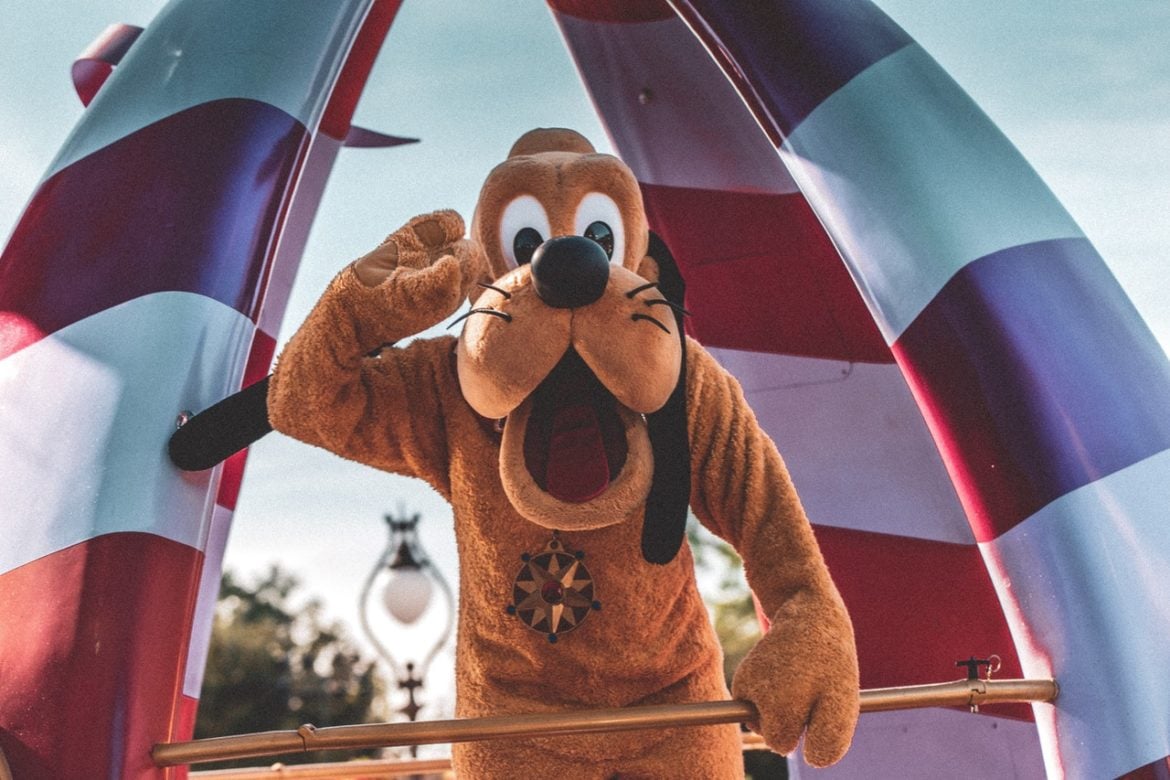 Shares of Disney (DIS) were trading 4.3% higher in pre markets today after the company announced plans to shift its "primary focus" to streaming on Monday after the close of markets. The move is another jolt to struggling cinema chains. Cineworld shares were down over 6% in early trading today.
Disney reorganises media and entertainment business
Yesterday, Disney announced a reorganisation of its media and entertainment business. The company would centralize its media business into a single business now which would take care of the ad sales, content distribution, and its streaming business Disney+.
Disney's management is optimistic about the changes. "Given the incredible success of Disney+ and our plans to accelerate our direct-to-consumer business, we are strategically positioning our Company to more effectively support our growth strategy and increase shareholder value," said Bob Chapek, Disney's CEO. He added, "Managing content creation distinct from distribution will allow us to be more effective and nimble in making the content consumers want most, delivered in the way they prefer to consume it."
Disney said the pandemic accelerated the transition
Speaking with CNBC, Chapek sought to delink its decision from the COVID-19 pandemic. He, however, said, "I would say Covid accelerated the rate at which we made this transition, but this transition was going to happen anyway."
Several other businesses have pointed to the increasing pace of digital transition amid the pandemic. In April, Microsoft's CEO Satya Nadella pointed to the rapid increase in digitization. Last month, sportswear maker Nike also pointed to a permanent online shift towards eCommerce.
Shareholders support the move
Disney's shareholders are supportive of the move to expand its streaming business. "This latest move is further proof that the direct to consumer model is not only well received, but more critical than ever to Disney's future," said Trip Miller, a Disney investor and managing partner at hedge fund Gullane Capital Partners. "These moves will not only result in higher quality content, and focused distribution, but allow the company to streamline corporate complexity and hopefully lower expenses," added Miller. Gullane Capital Partners has increased its stake in Disney this year.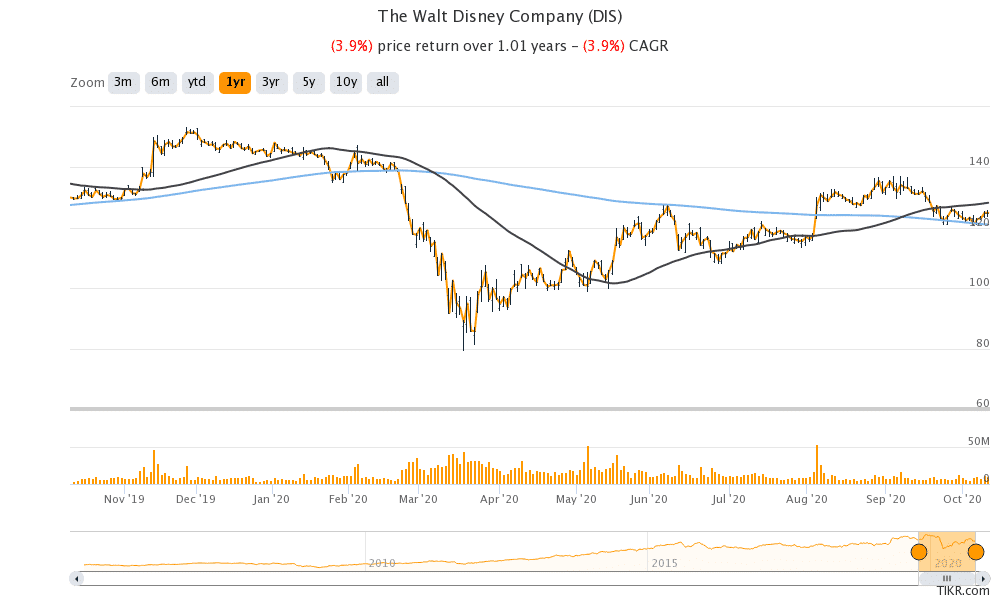 Disney announced massive layoffs
Earlier this month, Disney announced massive layoffs partially blaming California's decision to not reopen theme parks in the state. California's Democratic Governor Gavin Newsom hasn't allowed theme parks to open in the state despite repeated requests from Disney. That said, the layoffs are across its business and not limited to the Parks segment alone.
Mulan wasn't a "one-off" after all
Last month, Disney released its widely awaited "Mulan" on Disney+ last month, skipping the theatres. Cinema chains including Cineworld that announced the closures of its cinemas last week, were banking on Mulan to lure people back into theatres. Chapek had then termed the move to stream "Mulan" as a "one-off" and not a new business model where the company structurally skips theatres for its streaming platform.
Disney's push for streaming is another blow for the struggling cinema chains. Cineworld shares are trading near their all-time lows. Meanwhile, the demand for streaming services has been rising steadily taking stocks like Netflix to record highs.
Disney has also taken cognizance of the change in consumer behaviour. "There is a seismic shift happening in the marketplace, and you can either lead or follow and we chose to lead," said Chapek on the push towards streaming services. Commenting on the reorganization, Chapek said while the company still believes in theatre business it needs the "freedom to take a strong pipeline of content and place it where it makes the most sense."
Disney shares in 2020
Disney shares are down 13.6% so far in 2020. It made a 52-week high of $153.41 in November 2019 and fell to a 52-week low of $79.07 in March. While its shares have underperformed the S&P 500 this year, its performance has been much better than some of the other companies in the entertainment business.
The shift towards streaming would also help Disney shares to command better valuation multiples. For instance, Disney shares trade at an NTM (next 12-month) enterprise value to revenue multiple of 4.34x versus Netflix's 9.21x.
According to the estimates compiled by TipRanks, Disney has an average price target of $135.17, a premium of 8.2% over current prices. The highest price target for Disney shares is $164 while $97 is its lowest price target. Overall, 10 of the 17 analysts have a buy rating on Disney while six rates it as a hold. The remaining one analyst have given it hold or equivalent rating.