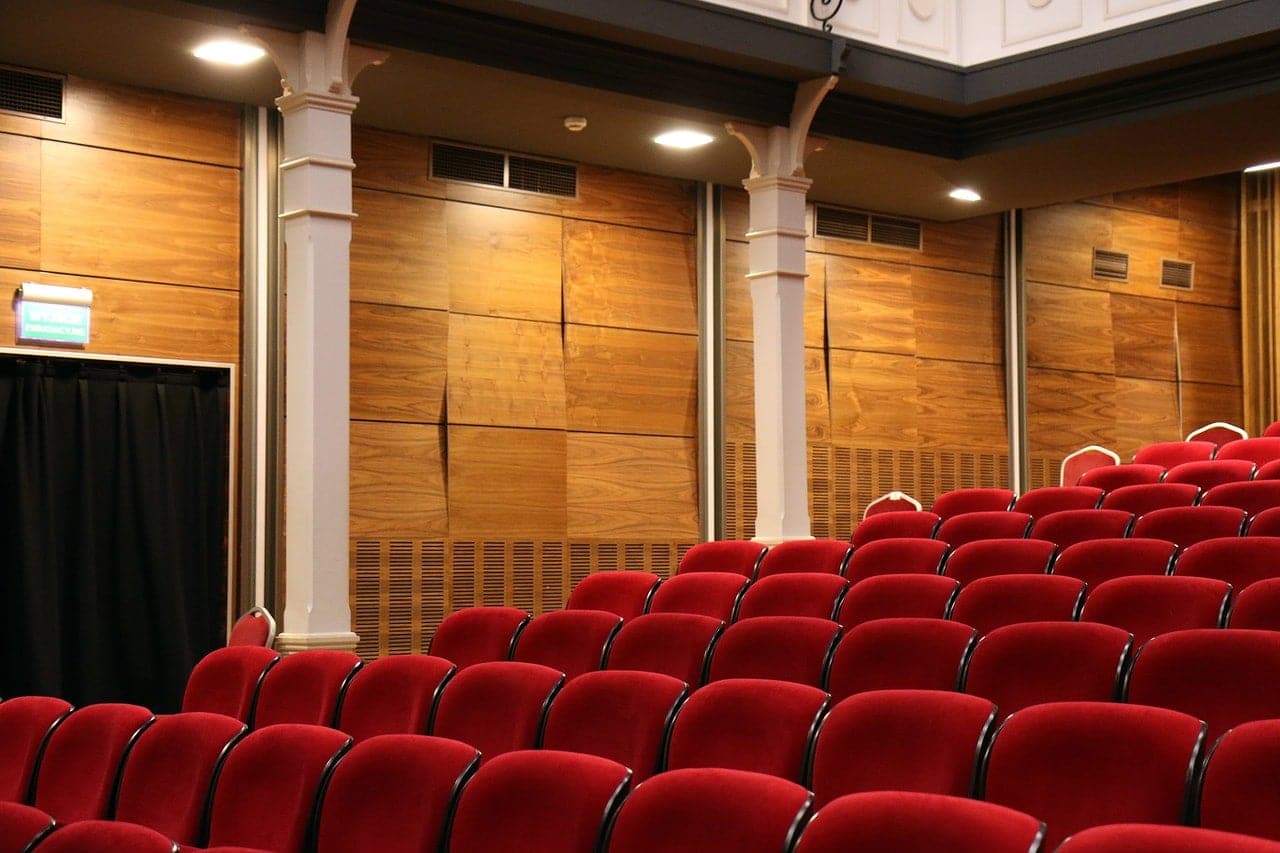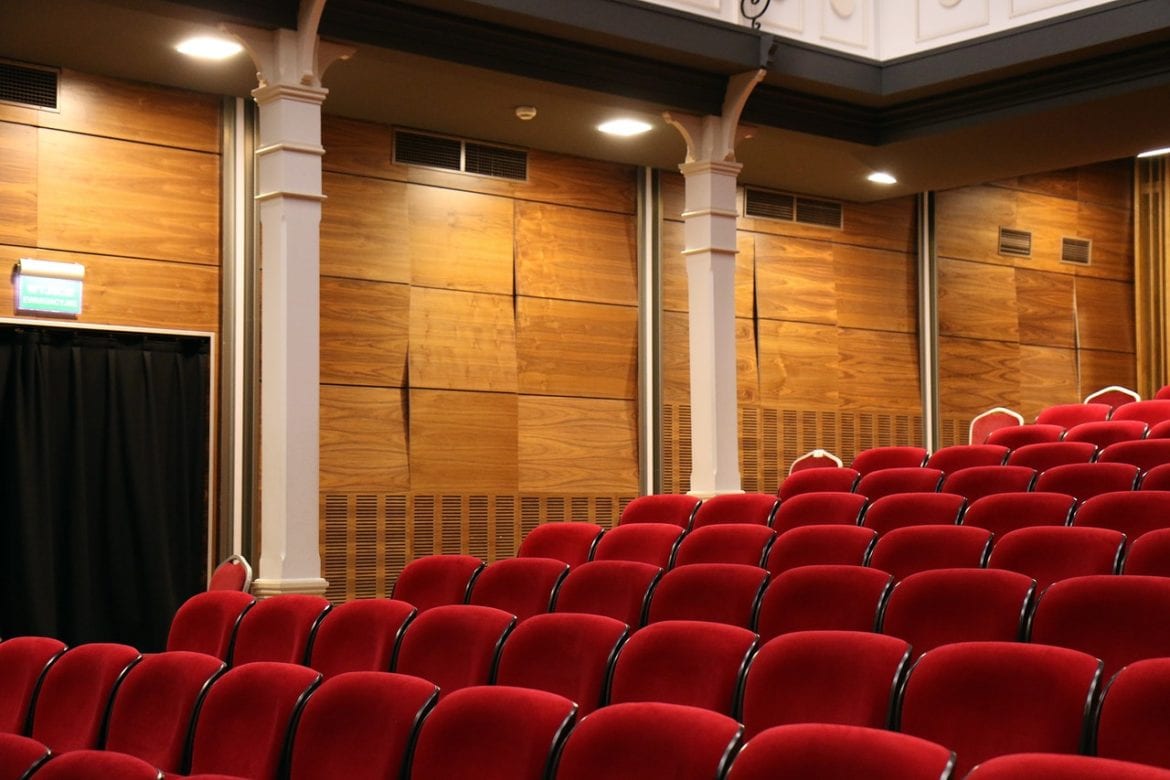 Shares of cinema chain Cineworld fell to a new all-time low of 15.64p in intraday today, falling even below the March lows. However, shares recouped some losses and were trading down 44% at 22.06p at 2pm London time. The company has announced the temporary closure of its cinemas in the UK and US triggering the massive sell-off.
Cineworld is the world's second-largest chain behind AMC Theatres. It has 546 sites in the US, which accounted for 73% of the company's revenues last year. It has 128 sites in the UK and Ireland that accounted for 15% of its 2019 revenues.
Cineworld considering temporary closures
In its statement, Cineworld said, "In response to an increasingly challenging theatrical landscape and sustained key market closures due to the COVID-19 pandemic, Cineworld, parent company of Regal, today announced that it will be temporarily suspending operations at all of its 536 Regal theatres in the U.S., as of Thursday, October 8, 2020."
Cineworld blames delayed reopening
It added, "As major U.S. markets, mainly New York, remained closed and without guidance on reopening timing, studios have been reluctant to release its pipeline of new films. In turn, without these new releases, Cineworld cannot provide customers in both the U.S. and U.K. – the company's primary markets – with the breadth of strong commercial films necessary for them to consider coming back to theaters against the backdrop of COVID-19."
Incidentally, last week, Disney also announced 28,000 job losses. The company partially blamed California as the state hasn't yet opened theme parks hurting Disney.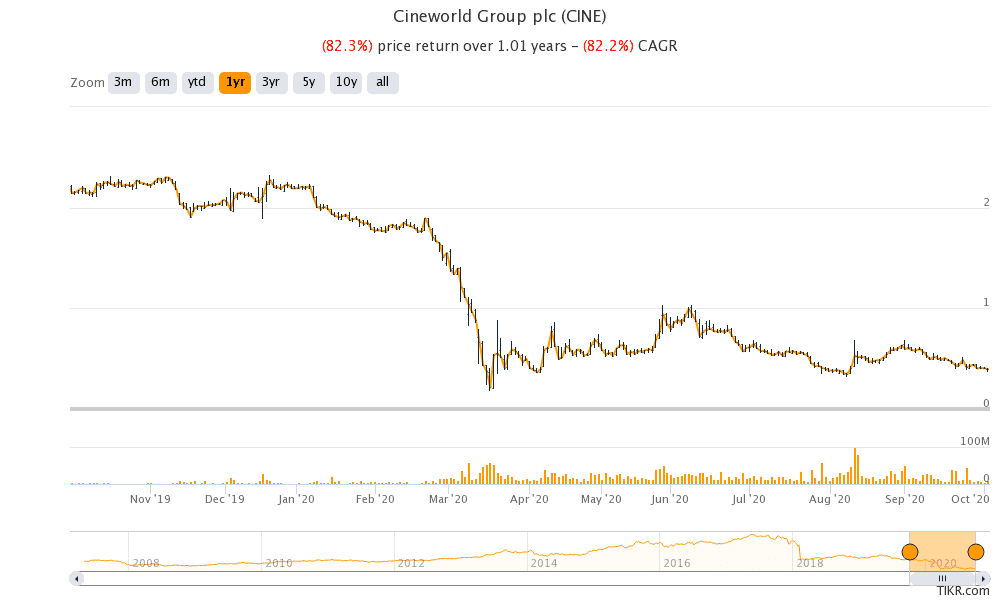 Phil Clapp, the head of the UK Cinema Association termed Cineworld's decision to temporarily shut its UK cinemas "indicative of challenges faced by the entire UK cinema industry at the moment."
Cinema industry is facing a crisis
Clapp added, "Although cinemas opened in July and have been able to deliver a safe and enjoyable experience, without major new titles then we understand we aren't able to get as many people out of the home as we'd like."
The entertainment industry has been among the worst hit from the pandemic. Most cinema chains globally were shut in the early days of the pandemic. However, many jurisdictions have since opened cinemas with restrictions. However, the industry is staring at a bleak future in the near term from both a demand and supply perspective.
Cineworld was banking on the release of new titles
Looking at the demand, not many moviegoers are comfortable going to a theatre as the virus has shown little signs of abating. From a supply side perspective, movie production houses are either delaying the release or releasing them online. For instance, James Bond film No Time To Die's release has been delayed twice and is now set to premiere in April 2021. Cineworld was banking on release of new titles to revive its sagging fortunes.
Disney released Mulan online
Disney releases its widely awaited "Mulan" on Disney+ last month, skipping the theatres. Disney's CEO Bob Chapek termed the move to stream "Mulan" as a "one-off" and not a new business model where the company structurally skips theatres for its streaming platform. But then, steaming platforms are a big challenge for cinema chains like Cineworld. While Cineworld shares are sagging at multi year lows, Netflix shares hit an all-time high earlier this year. Although Netflix shares have come off their 2020 highs, they are still up over 55% for the year.
Analyst calls market "broken"
Speaking on the state of the cinema industry, Rob Arthur, an industry analyst at cinema strategists The Big Picture, said: "the current market is broken". Calling 2020 a "very challenging year both for Cineworld and AMC, Arthur said that "Film release schedules are being changed on a daily, never mind weekly, basis. It has been a catastrophic, devastating, year for operators."
Arthur also said that "You can't keep meeting the fixed operating costs of electricity, gas, air conditioning, staff, social distancing measures, and so forth when audience numbers are only a small percentage of what they were before."
Job losses mount with Cineworld's closures
Cineworld's decision to temporarily close its theatres would impact almost 40,000 employees in the US. Over the last two weeks, layoffs have increased in the US. American Airlines and United Airlines have announced a total of 32,000 furloughs as the stimulus bill for the ailing US airline industry is yet to be cleared. Shell has also announced up to 9,000 layoffs as it shifts to a green future.
Cineworld shares in 2020
Cineworld shares are now 82% for the year. The company's shares trade at an LTM (last 12-month) enterprise value to earnings before interest, tax, depreciation, and amortization multiple of 32.6x. Given the uncertainty over cinema chains' 2020 earnings, it is tough to arrive at a forward valuation multiple.