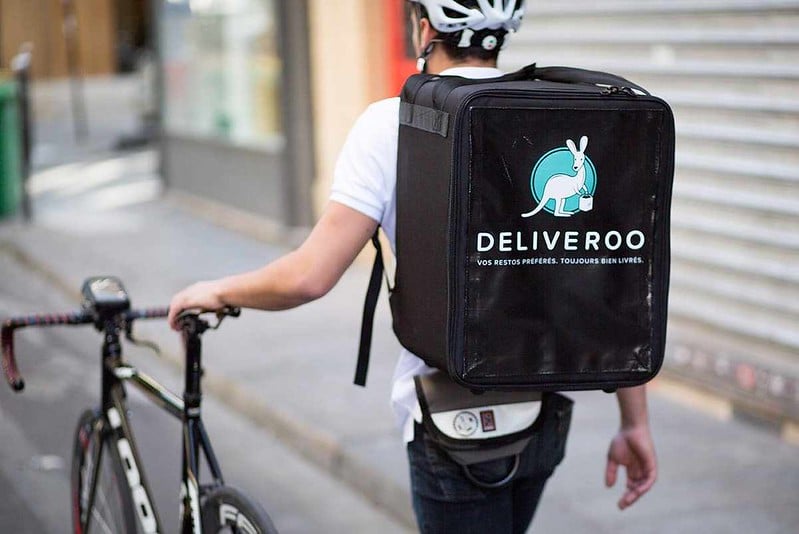 UK-based food delivery company Deliveroo could become the largest initial public offering (IPO) seen by the London Stock Exchange in several years, as reports cite a potential $10 billion valuation for the Amazon-backed company.
After announcing its decision to pick London as the location for its share offering, Deliveroo has become a trending topic among financial professionals and investors as the pandemic has created strong positive momentum for food delivery firms.
Sources cited by the Financial Times indicated that the company could be targeting a $10 billion valuation for its listing in the prominent exchange, a number that is roughly 5 times lower than the current market capitalization of its North American peer DoorDash (DASH).
Meanwhile, the company's decision to list its shares through a dual-class structure has generated some disappointment as it would prevent it from being included in the premium segment of the LSE and within benchmark indexes such as the FTSE 100.
That said, changes to those limitations could be about to be ushered in, as UK Chancellor Rishi Sunak has embraced the possibility of modifying these listing rules following recommendations from Lord Jonathan Hill, the former EU financial services commissioner.
Regardless of how they are listed, a successful Deliveroo's IPO would mark an important victory for the UK's premier stock market, as tech companies have opted for New York as the location to launch their share offerings lately due to an increased appetite from investors in North America for innovative participants of this industry.
Will Deliveroo be a good investment?
Prior to the launch of its shares, Deliveroo has revealed selected financial information about its operations, including the fact that the firm lost £223.7 million last year – an improvement compared to the £317 million loss it generated during 2019.
Moreover, the British food delivery firm saw the total amount of transactions processed in 2020 soar by 64% compared to a year before, ending the 12-month period at £4.1 billion.
This remarkable growth has been primarily fuelled by pandemic lockdowns, as consumers relied on Deliveroo and other delivery services to buy groceries and take-out food from their favorite restaurants.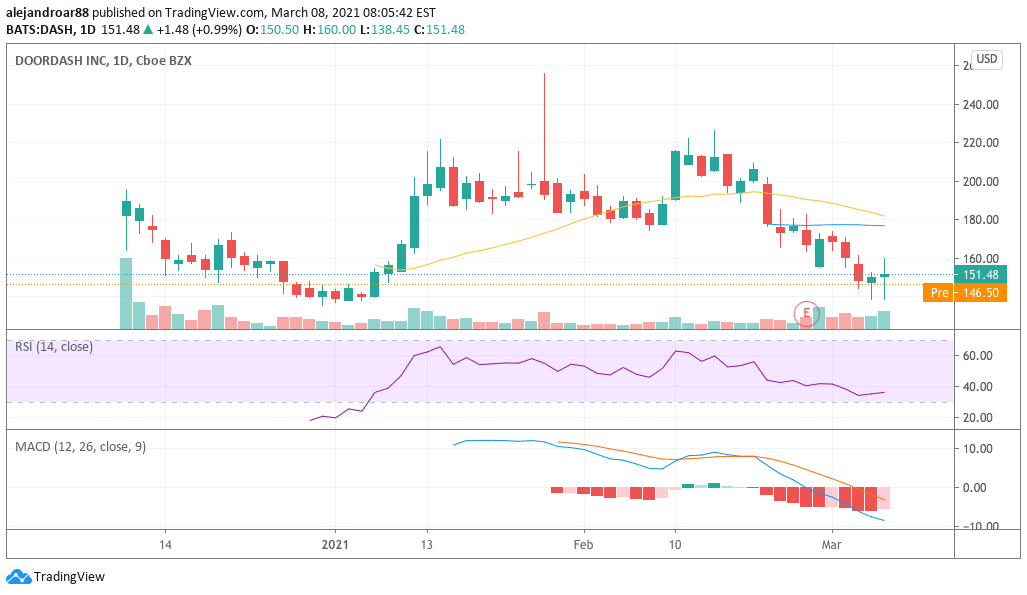 Comparatively, DoorDash handled approximately $25 billion (£18 billion) in transactions during 2020 according to its latest quarterly report.
If we were to use this number as a proxy for valuation purposes, DoorDash would be currently valued at 1.95 times its 2020 total transaction value. If we apply a similar multiple to Deliveroo, the market capitalisation of the firm should be around £8 billion – almost 20% less than the £10 billion valuation the firm is reportedly targeting.
Although this is just a rough comparison, the firms share multiple characteristics – one of them being that they are both losing millions every quarter.
In regards to the outlook for if you were to buy Deliveroo shares, multiple analysts have voiced interesting comments, including Susannah Streeter from Hargreaves Lansdown who stated that "Deliveroo competes with Uber Eats, Just Eat and a host of others. Profitability can be tough and margins tend to be slim thanks to competition and high variable costs".
Streeter added: "The potential is there for strong returns if the logistics can be performed well and a company can establish itself as a fixture of the industry. There is of course a risk that demand for home deliveries will wane once the pandemic has eased".
Meanwhile, in regards to the possibility that the company could lose some of the traction it has gained during the pandemic, Russ Mould, investment director for AJ Bell stated: "There is an expectation that habits formed during the pandemic will remain long into the recovery."