The FTSE 100 the UK's primary stock market index. Put simply, it consists of the 100 largest companies that are listed on the London Stock Exchange. As this covers dozens of different sectors and industries, this allows you to create a diversified portfolio of FTSE 100 shares.
In this article, we explore some of the best FTSE 100 shares to buy now. Our analysis looks at various factors, such as whether the company pays healthy dividends, how it has historically reacted to a wider stock market crisis (such as COVID-19), and what its long-term growth potential looks like.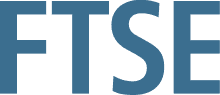 The FTSE 100 Index is a share index of the top 100 shares by market capitalization that are listed on the London Stock Exchange. FTSE is short for Financial Times Stock Exchange. The FTSE 100 is regarded as a way to judge the performance and prosperity of UK businesses and shares listed on the index are therefore of much interest to many investors.
First and foremost, let us look at some of the best 'defensive' shares listed on the FTSE 100. For those unaware, defensive stocks are established, stable companies that have a long-standing track record of paying dividends. More specifically, defensive shares are typically immune to wider stock market crashes and economic downturns – not least because they offer products and services that are always demanded by consumers.
AstraZeneca  (ANZ)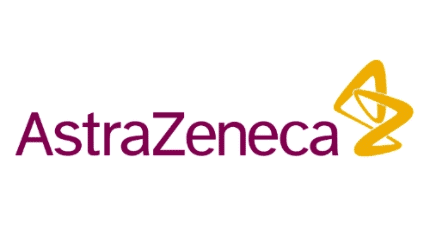 AstraZeneca is one of the largest FTSE 100 constituents, with a market capitalization of well over £100 billion. The London-listed firm is a major player in the global pharmaceutical space. As such, this is an industry in particular that investors will often turn to when the wider economy is struggling. After all, consumers will always need medical drugs and treatments.
In terms of the fundamentals, AstraZeneca has gradually increased its dividend payments over the past 25 years. In its most recent Q2 announcement, this translated into a yield of 2.5%.
Although this is nothing to write home about, the firm's dividend policy is stable nonetheless. Furthermore, and perhaps most importantly, AstraZeneca shares have been enjoying growth in the form of capital gains for many, many years now. In fact, its shares are up over 36% from March 2020.
British American Tobacco (BAT)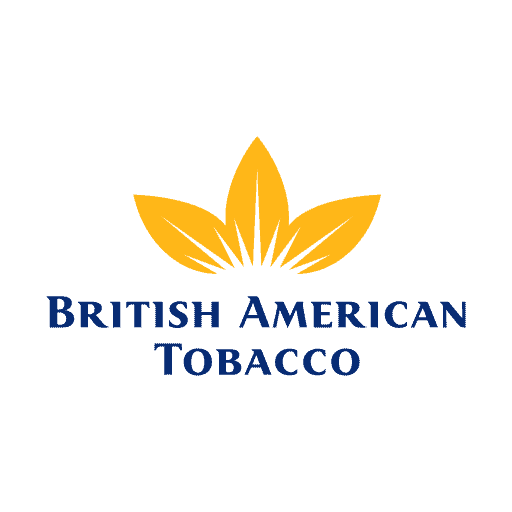 As the name suggests, British American Tobacco is a UK-US tobacco producer. Global brands include Pall Mall, Lucky Strike, Dunhill, Vogue, and Rothmans. It has operations in more countries than any other tobacco firm, which is evident in its huge market capitalization.
At the time of writing, this stands at over £71 billion on the London Stock Exchange. Although you might be surprised to learn that BAT is classed as a defensive stock, history suggests that the tobacco industry is left somewhat unaffected by wider stock market downfalls.
This does make sense when you consider the addictive nature of the underlying product. Nevertheless, British American Tobacco shares are also worth considering if you are looking to enjoy attractive dividends. This stood at a staggering 7.2% in its most recent distribution, making it one of the highest yield shares on the FTSE 100.
The next category that we need to discuss is the best FTSE 100 shares to buy for dividends. As such, the UK firms listed below are suited for those of you that are looking for UK dividend stocks.
Legal & General (LGEN)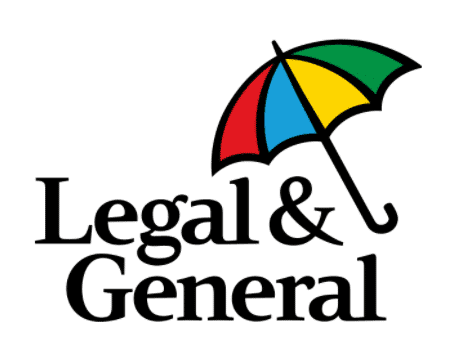 Legal & General is a UK-based financial services company. The group covers a fully diversified range of financial products and services, such as pensions, life assurance, and investment guidance. With a market capitalization of just over £13 billion, Legal & General is much smaller than the other FTSE 100 shares that have been discussed thus far.
However, the company is one of the best dividend payers in the space, which is why it makes our list. Crucially, many of its sector competitors were forced to suspend dividend payments in response to the COV-19 pandemic.
However, this wasn't the case with Legal & General, with management committed to retaining its generous dividend policy. In its most recent distribution, this stood at just under 8%.
GlaxoSmithKline (GBX)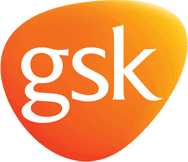 Much like British American Tobacco, GlaxoSmithKline arguably falls within the remit of the best FTSE 100 shares for both 'defensiveness' and 'dividends'. Regarding the former, this is because the firm operates in the pharmaceutical arena, meaning that in theory, the wider health of the economy is somewhat irrelevant to its operating income.
And the latter – GlaxoSmithKline has a longstanding track record of paying dividends. Although the firm was paying a yield as high as 6.6% in 2015, GlaxoSmithKline dividends are at the 4.5%-mark as of Q2 2020.
But, it must be noted that this is still attractive, especially when you consider its industry counterparts. For example, FTSE 100 companies operating in the healthcare space pay an average yield of just over half of this figure. As such, GlaxoSmithKline is one of the best high yield FTSE 100 shares could be an interesting addition to your portfolio is you want to combine stability with a healthy income.
So now that we have focused on the best FTSE 100 shares to buy now for defensive stocks and dividends, we are now going to explore companies that offer value. By this, we mean that based on current share prices, the stocks in question could be undervalued. This particular segment of the FTSE 100 arena does come with slightly higher levels of risk, but the potential upside is also greater.
HSBC (HSBA)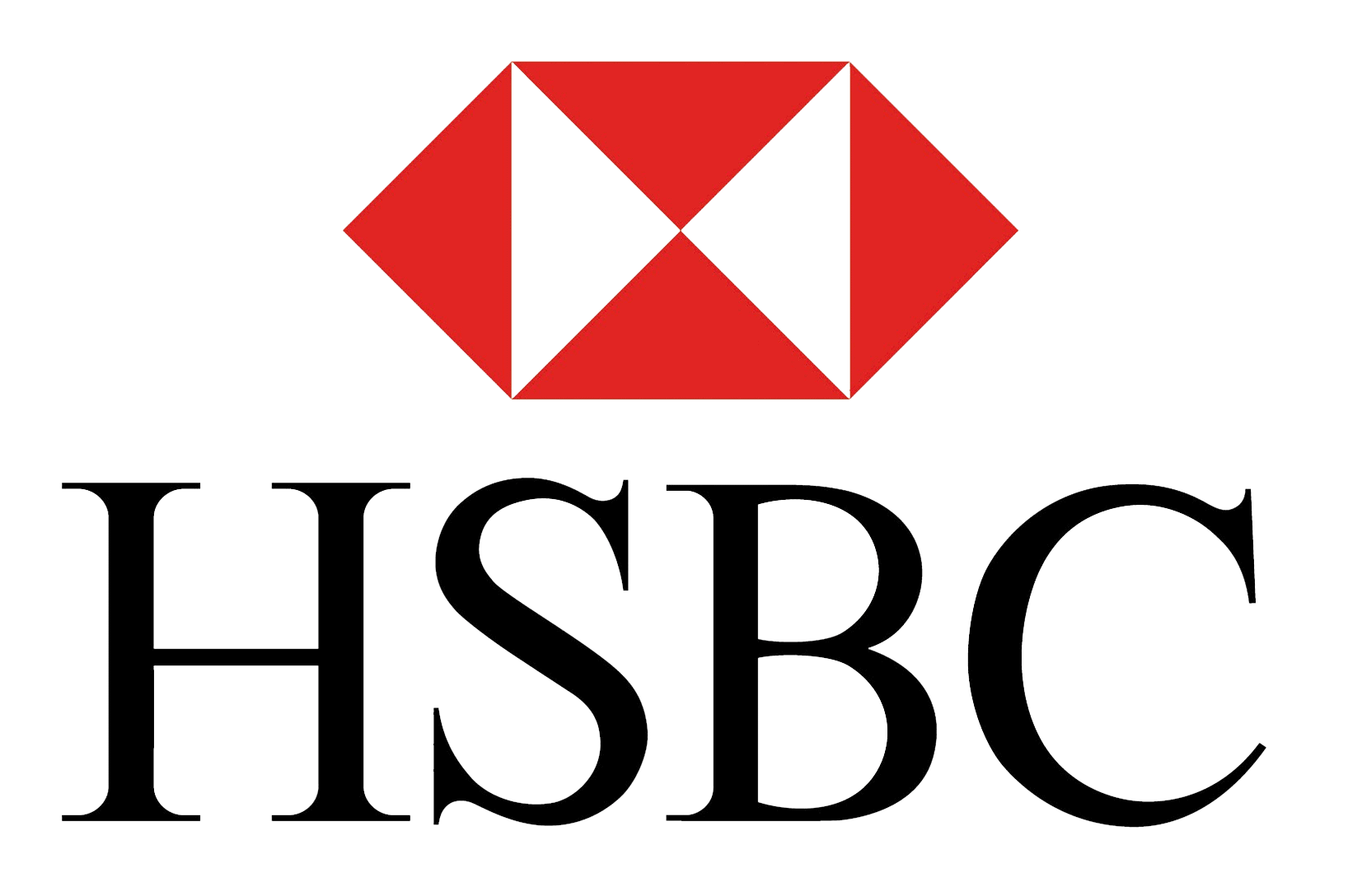 HSBC is yet another major player on the FTSE 100 index, with a market capitalization of over £77 billion. However, it should be noted that HSBC shares are now worth just a fraction of what they once were. Crucially, we need to go all of the way back to 2001 to get to the firm's previous all-time high. This stood at just over 1,000p.
Fast forward to July 2020 and the very same shares are now priced at just under 400p. With that being said, HSBC shares were valued at 595p at the turn of the year. Since then, the stocks have been on a downward trajectory. While this can't entirely be blamed on the COV-19 crisis, the shares did drop ultra-sharply in-line with the rest of the UK financial sector.
As such, while HSBC might not be one for the retirement pot, there is huge upside potential in the short-to-medium term. At the forefront of this is returning to pre-January 2020 levels at 595p. Ultimately, if HSBC is able to get back to this price by the end of the year, this would represent an increase of 56% at today's price (380p).
BP (BP)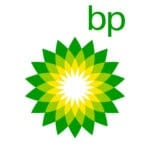 BP is the UK's leading oil and gas company and it has a global presence that spans most continents. With a market capitalization of over £62 billion, BP is also a major player on the FTSE 100 index. However – and much like the rest of the global oil and gas scene, BP was hit extremely hard by the COV-19 pandemic.
After all, planes were grounded for near-on three months, and very little demand came from the consumer vehicle sector, either. As such, oil plunged to record lows during the lockdown – with the Brent Crude Benchmark moving just below $16 per barrel.
On the flip side, many would argue that oil shares like BP can now be purchased at a huge discount. Crucially, with the world slowly but surely beginning to open up, demand for oil is now back on the rise. At the time of writing, this stands at just over $43 per barrel – almost three times that of April 2020 levels.
This is welcome news for BP shareholders, as the firm has a theoretical breakeven point of $35 per barrel. In terms of the numbers, BP shares hit 2020 lows of 233p in March. At the time of writing in July, the shares are priced at 306p. This represents a four-month increase of over 31%.
In this section of our article, we are going to explore the best FTSE 100 shares to buy for the future. These companies are typically at the very start of their corporate journey, so the upside potential could be significant. While there is no guarantee that this will be the case, the companies discussed below are going to be suited for a long-term portfolio. Moreover, and as is the case with most up and coming firms, it's unlikely that you will see any dividend payments for several years.
Just Eat Takeaway (JET)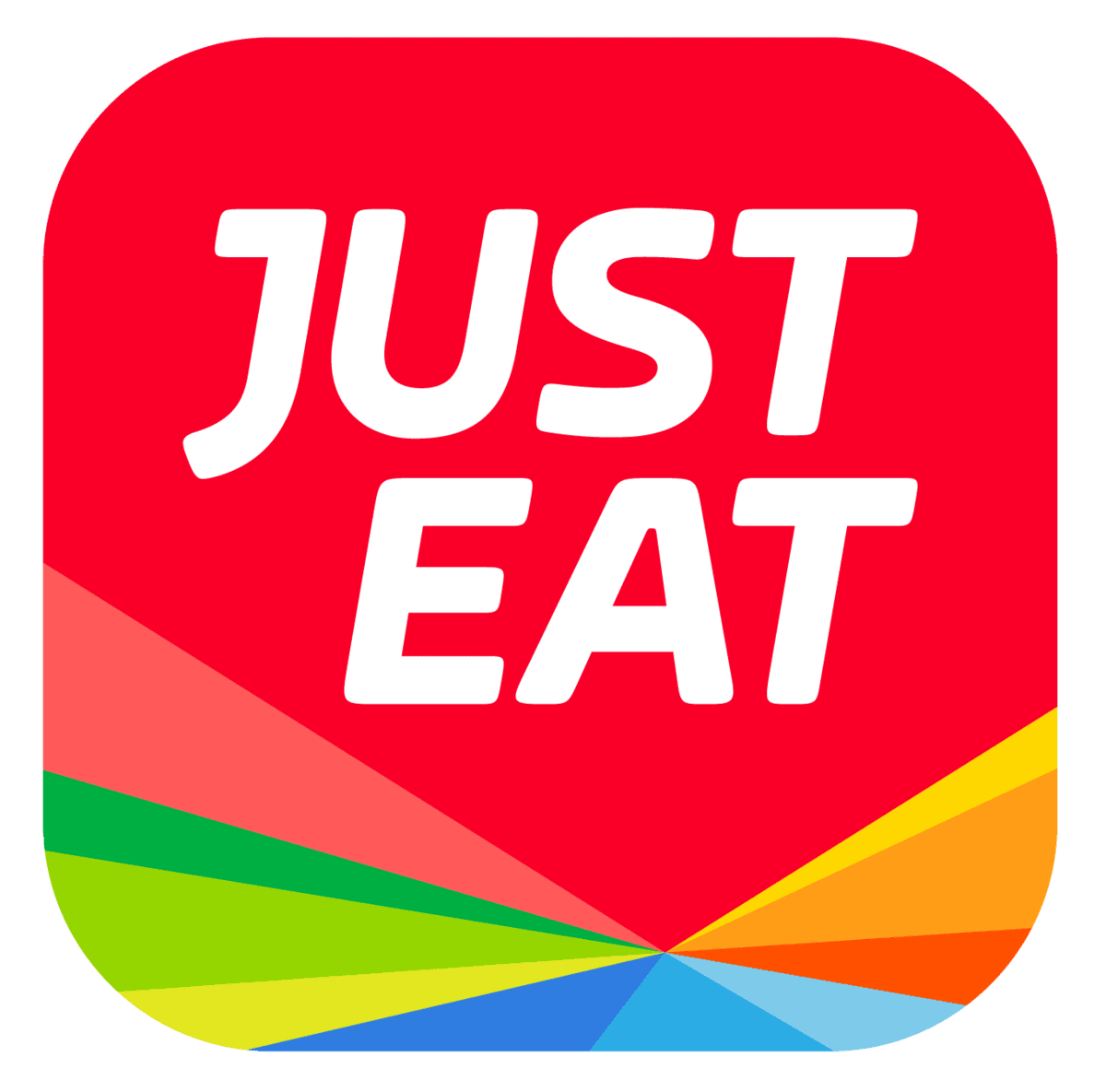 Just Eat completely revolutionized the UK takeaway industry with its easy, convenient, and one-click online ordering service. Hungry consumers simply need to access the Just Eat website, browse the many local takeaway restaurants that are partnered with the firm, and then choose what they want to order from the online menu.
In terms of its position as a FTSE 100 company, Just Eat Takeaway joined the London Stock Exchange as recently as February 2020 but is aready one of the most popular FTSE 100 shares.
We should also note that the company recently announced that it will be completing a major takeover of fellow food delivery firm Grubhub for a reported $7.3 billion. This is welcome news for Just East Takeaway backers, with the firm indicating that it is looking to expand on a global basis.
GVC Holdings (GVC)


Although you might not have heard of GVC Holdings, it's likely that you recognize some of its subsidiaries. This is because the firm is behind a plethora of UK and European-based gambling firms. This includes everything from Ladbrokes, Foxy Bingo, Party Poker, and bWin. Collectively, GVC Holdings now has a market capitalization of just over £4 billion.
It makes our list of up and coming FTSE 100 shares because the group was only founded in 2004. As such, it finds itself towards the bottom of the FTSE 100 index – in terms of market cap. Nevertheless, GVC Holdings was hit hard by the COV-19 pandemic, with its shares going form 925p in February down to 325p in March.
This is a significant drop in such a small period of time. But, the firm has since been moving in the right direction, with an at the time stock price of 817p. This represents an increase of 151% in just four months, which is uncanny. Even more importantly, its current share price is still below COV-19 levels, so there is still a substantial amount of upside potentially in the making.
If you're here reading our guide on the best FTSE 100 shares of 2020, you are likely doing so because you are looking for guidance on how to invest in stocks. That is to say, you might not have the required time to independently read company earnings reports, financial statements, and fundamental news. If this is the case, it is important to remember that you should never buy shares on the back of somebody else's viewpoints, as everything in the investment space is subjective.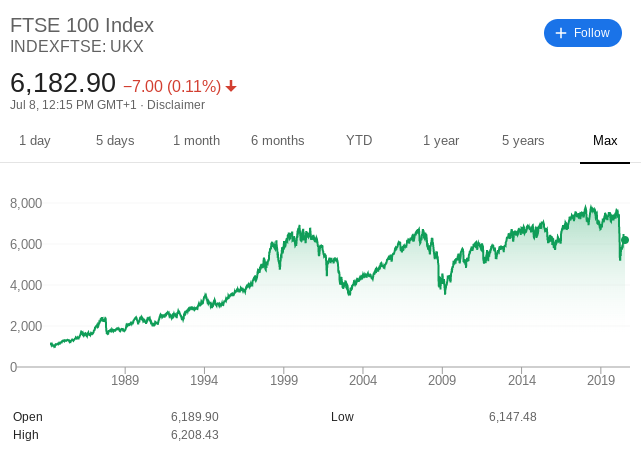 Ultimately, if you simply want to gain exposure to the wider FTSE 100, then it might be worth considering an index ETF. In a nutshell, ETFs (exchange-traded funds) allow you to invest in a full basket of stocks and shares. By placing a single investment, the ETF provider will buy and sell shares on your behalf. In the case of the FTSE 100, the respective ETF provider will hold shares in all 100 FTSE companies. Moreover, each share will be weighted accordingly to the actual FTSE 100 index.
For example, if Tesco and Royal Mail shares make up 2.11% and 1.05% of the FTSE 100 respectively, your ETF portfolio will be weighted the same.
When it comes to finding the best FTSE 100 shares on a DIY basis, this ultimately requires a significant amount of time and effort. With that said, below we list 5 tips that you might want to consider in your search for the best FTSE 100 shares to buy now.
Growth, Income, or Both?
Your first port of call is to assess what your long-term investing goals are. That is to say, are you looking to buy shares that have a good chance of increasing in value over time, or are you more interested in stable, dividend-paying firms? For example, In other cases, you might be looking for a combination of the two.
Dividend Yield and Frequency
Leading on from the above point, if dividends are important for your long-term investing goals, then you need to spend some time exploring the firm's historical payment policy. In other words, explore how competitive its dividend yields are in comparison to other companies that operate in the same sector. You should also look to see how frequently the FTSE 100 stock pays dividends, and whether it has a history of dividend suspensions.
What Sector Does the FTSE 100 Stock Operate in?
Choosing sector-specific stocks can be an effective strategy when deciding which shares to buy. After all, you wouldn't have wanted to invest in real estate or banking stocks in the midst of the financial crisis. Instead, it would have been wiser to build a portfolio of defensive stocks, such as those in the pharmaceutical or retail sectors.
You also need to spend some time analysing the stock's recent share price action. A good starting point is to see how the shares have performed against the wider stock market and then against companies operating in the same sector. For example, if the FTSE 100 increased by 5% over the past 12 months, and the firm in question grew by 7%, this is a good sign. But, if the specific sector grew by 12% on average in the same period, you might need to reconsider.
The Financials
Equally as important in your search for the best FTSE 100 shares is that of the company's financials. This should include its debt-to-equity ratio, which evaluates how much debt the company has in relation to its equity. Then, you have the likes of the price-to-earnings ratio, which looks at whether the company is potentially undervalued or overvalued. Understanding the financial strength and weaknesses of a stock can take time to master, so it might be worth reading our in-depth guide on How to pick stocks.
So now that we have discussed a selection of popular FTSE 100 shares, we are now going to run you through the process of making an investment.
If you want to buy FTSE 100 shares, you will need to use a UK stock broker. There are hundreds of such platforms now serving UK investors, so choice is plentiful. On the flip side, this can make it difficult to know which broker to sign up with.
Spend some time researching a broker that meets your needs, and be sure to consider metrics such as:
Is the broker regulated by the FCA and are your funds protected by the FSCS?
Can you easily deposit and withdraw funds with a UK debit/credit card or bank account?
How much does the broker charge to buy FTSE 100 shares?
What is the minimum number of FTSE 100 shares that you can buy?
Does the broker offer top-class customer support?
In truth, it can be a logistical nightmare to work your way through hundreds of stock brokers. As such, below you will find a small selection of UK share dealing sites that are popular with first-time investors.
1. eToro – Best All-Round Stock Broker to Buy FTSE 100 (Commission-Free)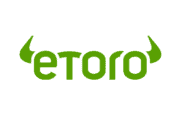 eToro is an online broker that gives you access to more than 800 stocks. This includes virtually all the best FTSE 100 shares to buy now, alongside heaps of international firms. For example, the broker covers the NYSE, NASDAQ, Tokyo Stock Exchange, and many others. In the case of FTSE 100 shares, it takes just minutes to make a purchase.
All you need to do is open an account, deposit some funds, and then decide which companies you want to back. If you are having a hard time selecting specific shares to invest in, eToro also offers FTSE 100 ETFs. As we discussed earlier, this allows you to buy shares in all 100 companies that make up the FTSE 100.
Irrespective of where you decide to buy FTSE 100 shares on a DIY basis or through an ETF, eToro does not charge a single penny in dealing fees. Instead, you can invest without paying any commissions.
If you're looking for more than a regular trading platform, then you should check out eToro's social trading features that allow you to engage and chat with other users. On top of that, eToro also offers copy trading, so instead of buying FTSE 100 shares manually you can simply copy the portfolios of top investors!
When it comes to getting started, eToro requires a $200 minimum deposit. You can meet this with a UK debit/credit card, bank account, or e-wallet. Everything at the platform is priced in US dollars, so you will need to pay a small 0.5% conversion fee when you make a deposit.
Withdrawals cost $5, which is more than reasonable. In terms of safety, eToro is regulated on multiple fronts. This includes an FCA license, as well as FSCS protections. This ensures that your funds are covered dup to the first £85,000 in the event of a brokerage collapse. eToro also offers a free mobile investment app that can be downloaded on iOS and Android devices. This means that you can buy and sell shares, deposit/withdraw funds, and check your portfolio while on the move.
Pros:
Social and copy trading tools
Buy stocks without paying any commission or share dealing charges
800+ stocks listed on UK and international markets
Accepts PayPal
Mobile investment app
Regulated by the FCA and other leading bodies
Cons:
Not suitable for advanced traders that like to perform technical analysis
67% of retail investor accounts lose money when trading CFDs with this provider.
2. IG – Trusted UK Stock Broker With Competitive-Fees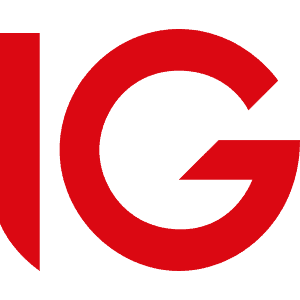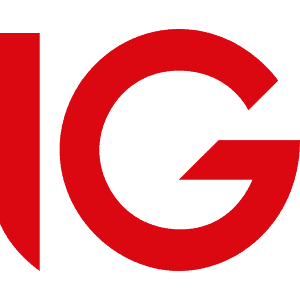 Alternatively, it might be worth considering an age-old stockbroker like IG, which was first launched in 1974. The platform – which is now home to over 178,000 traders – allows you to buy FTSE 100 shares with ease. Although the broker does offer fee-free share dealing services like eToro, it will cost you just £8 per trade. You can actually get this down to £3 if you actively trade (3 or more trades in the prior month).
An additional benefit of using IG is that it hosts one of the most extensive stock libraries in the online investment space. This includes over 10,000 companies across dozens of stock exchanges. Put simply, if the UK firm in question is publically listed, then it is all-but-certain that IG hosts it. Its share dealing division also offers mutual funds and ETFs that track the FTSE 100, so this is another option worth considering.
We should also note that – much like eToro, IG allows you trade stock CFDs. For those unaware, this means that you will be speculating on the future value of your chosen FTSE 100 shares, as opposed to making a traditional long-term investment. As such, you get to choose whether you think the stock will increase or decrease in value, and you can also apply leverage. On FTSE  100 stock CFDs, IG offers leverage of up to 1:5.
In terms of the fundamentals, IG accepts debit/credit cards and bank account transfers. Visa and MasterCard transactions are charged at 1% and 0.5%, respectively, and there is a minimum deposit of £250. The platform is heavily regulated, which includes an FCA license. Your funds are also protected by the FSCS.
Pros:
Trusted UK broker with a long-standing reputation
Good value share dealing services
Leverage and short-selling also available
Spread betting and CFD products
Access to UK and international markets
Great research department
Cons:
Minimum deposit of £250
US stocks have a $15 minimum commission
Step 2: Open an Account and Upload ID
Once you have gone through the process of selecting a UK broker that meets your long-term investing goals, you will then need to open an account. To get the ball rolling, you will need to provide the following personal information:
Full Name
Home Address
Date of Birth
National Insurance Number
Contact Details
Next, you will be asked to upload some ID. This is to ensure your chosen broker complies with the FCA's regulations on anti-money laundering. This will likely include your:
Passport or driver's license
Proof of address – Utility bill or bank account statement
Take note, some UK brokers allow you to deposit up to €2,000 (about £1,800) before ID is required. But, you will need to supply this before your first withdrawal request in approved.
Step 3: Deposit Funds
Before you can buy the best shares on the FTSE 100, you will first need to fund your brokerage account. Account minimums and supported payment methods will, of course, vary from broker to broker. In the case of eToro, you can use a debit/credit card or e-wallet for an instant deposit, and account minimums start at $200 (about £160). Bank accounts are also supported but this will usually take a few days.
As soon as you have funded your brokerage account, you can then proceed to buy some FTSE 100 shares. This part of the step-by-step process will vary depending on your chosen share dealing site. With that in mind, we are going to show you the steps with top-rated UK broker eToro. You are, of course, free to use any broker of your choosing.
So, you will first need to enter the name of the FTSE 100 company that you wish to buy shares in. eToro offers most popular FTSE 100 shares, so you'll be able to invest in any of the companies on our FTSE 100 shares list. In our example, we are looking to buy shares in Royal Mail, so we enter this into the search box at the top of the page.

Then, we need to click on the blue 'Trade' button.

Finally, we then need to enter the amount that we wish to invest in our chosen FTSE 100 share. In our example, we are investing $50 into Royal Mail, which is the minimum that eToro permits. Then, click on the 'Open Trade' button to complete your investment.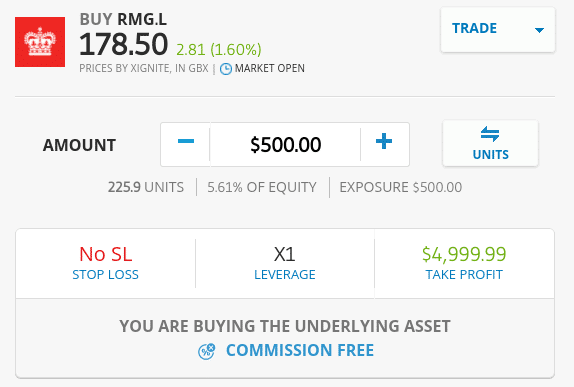 Conclusion
With more than 100 companies available at your disposal, knowing which are the best FTSE 100 shares to buy now can be difficult. As we have discussed in this article, there are several factors that you need to look at when deciding which companies to back. For example, while some are strong in the dividends department, others are ideal if you are looking for defensive firms that are not impacted by a wider stock market downfall.
In other cases, you also have up and coming companies that are still relatively young and thus – offer much higher levels of upside potential. Either way, it is always a good idea to diversify across dozens of different FTSE 100 shares. In fact, if you simply want to gain exposure to the FTSE 100 as an index, you can invest in all 100 companies through an ETF or mutual fund.
Whatever it is you decide to do, it might be worth considering eToro to facilitate your FTSE 100 needs. After all, the broker allows you to buy the best FTSE 100 shares on a commission-free basis, and you can instantly make a purchase with a UK debit/credit card or e-wallet.
Simply click the link below to get started!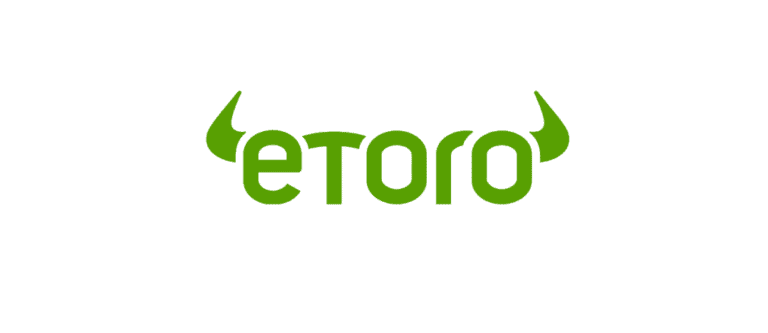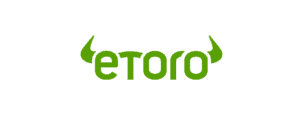 67% of retail investor accounts lose money when trading CFDs with this provider.
[sc_fs_multi_faq headline-0="h3″ question-0="What is the FTSE 100?" answer-0="The FTSE 100 is a stock market index that consists of the 100 largest companies listed on the London Stock Exchange.  " image-0="" headline-1="h3″ question-1="Do all FTSE 100 shares pay dividends?" answer-1="Most, but not all FTSE 100 shares pay dividends. Those that do pay an average annualized yield of between 3-4%. Of course, some pay more than this, while others pay less.  " image-1="" headline-2="h3″ question-2="How do I buy all FTSE 100 shares?" answer-2="If you want to buy all 100 companies that make up the FTSE 100, you don't need to make 100 individual investments. On the contrary, you simply need to make one investment through an ETF or mutual fund that tracks the FTSE 100 index. " image-2="" headline-3="h3″ question-3="How much does it cost to buy FTSE 100 shares?" answer-3="This depends on your chosen UK stock broker. If using a commission-free broker like eToro, you can buy FTSE 100 shares without paying any dealing charges." image-3="" headline-4="h3″ question-4="What is the minimum amount of FTSE 100 shares I can buy?" answer-4="Once again, this depends on the broker you decide to sign up with. While some require a minimum lot size of 100 shares, eToro permits 'fractional ownership'. This means that you can buy fractions of a share, as long as you meet a minimum investment of $50 (£40-ish). "  image-4="" count="5″ html="true" css_class=""]