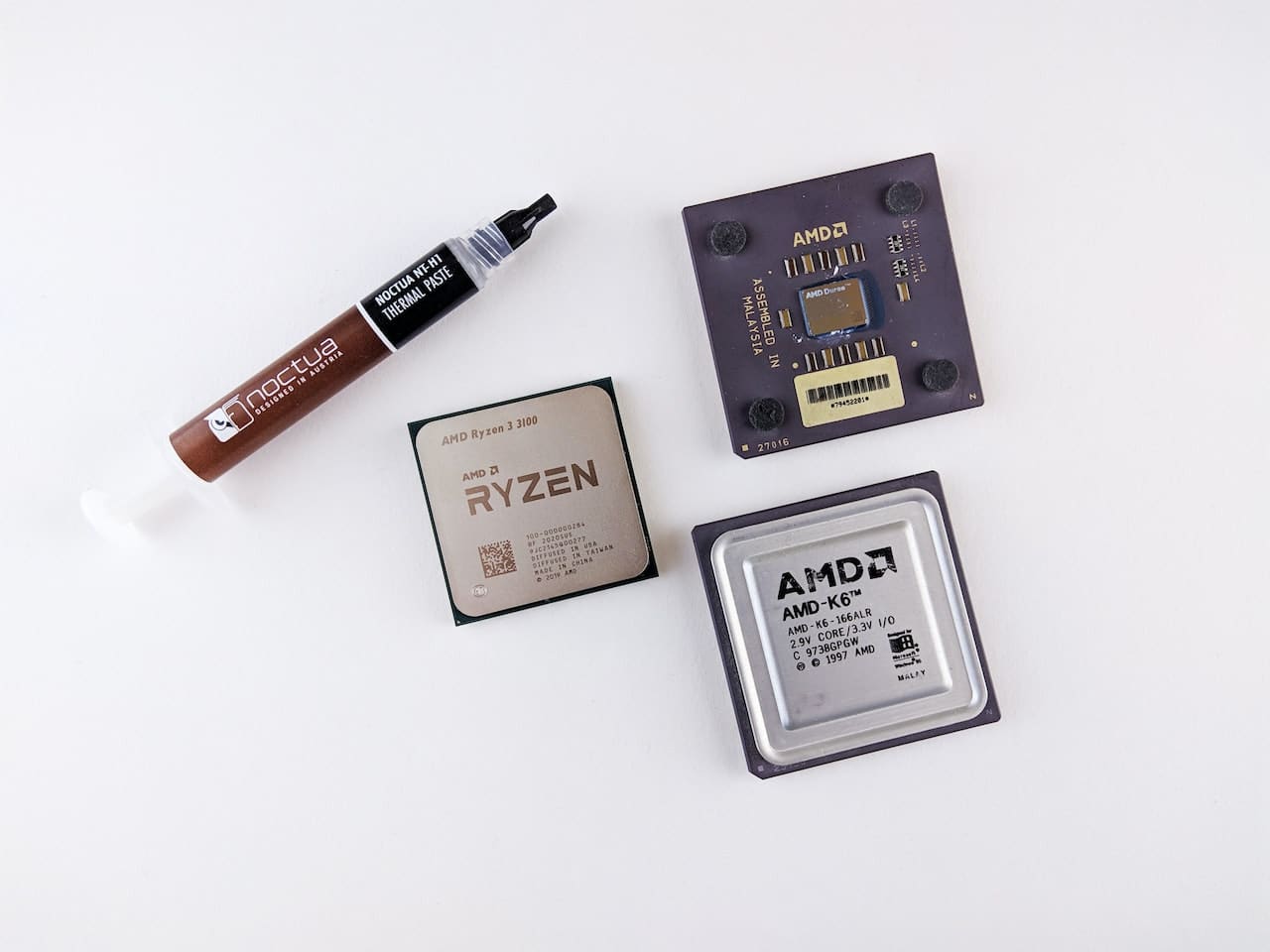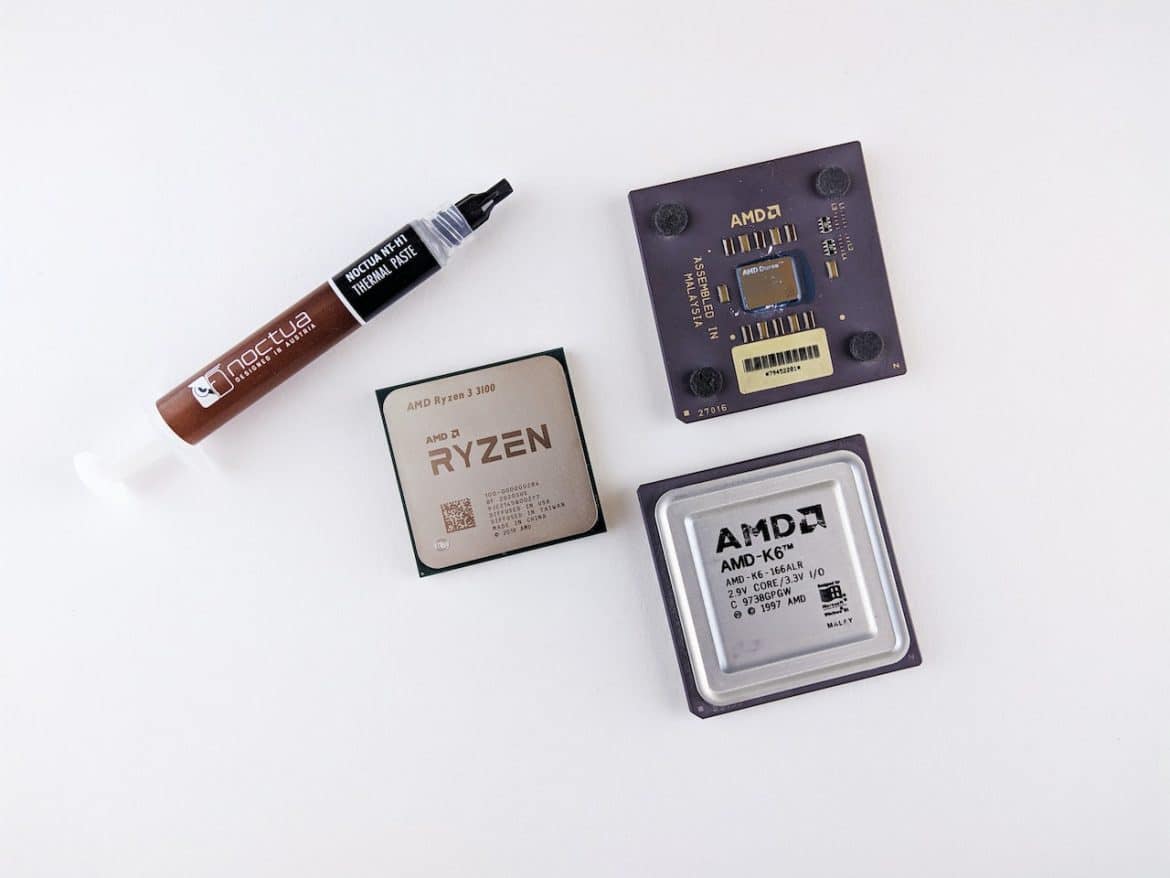 2022 has been a terrible year for chipmakers and the gloom has only deepened after AMD gave a profit warning and lowered its guidance for the third quarter of 2022.
AMD released preliminary earnings for the third quarter of 2022 and said that its revenues were around $5.6 billion in the quarter. During the previous earnings call, the company had guided for revenues between $6.5-$6.9 billion.
Commenting on the lower revenues, AMD said, "Preliminary results reflect lower than expected Client segment revenue resulting from reduced processor shipments due to a weaker than expected PC market and significant inventory correction actions across the PC supply chain."
Notably, in August, Nvidia also lowered its revenue guidance from $8.1 billion to $6.7 billion. The company's revenues have been hit by the slowdown in gaming segment.
AMD lowered its gross profit guidance
AMD said that its adjusted gross revenues were 50% in the quarter, which is below the 54% that it guided during the second quarter earnings release. It said, "the gross margin shortfall to expectations was primarily due to lower revenue driven by lower Client processor unit shipments and average selling price (ASP). In addition, the third quarter results are expected to include approximately $160 million of charges primarily for inventory, pricing, and related reserves in the graphics and client businesses."
There has been a flurry of profit warnings from chipmakers this year. As has been the case mostly, all the chip shares are trading lower today amid concerns over the chip industry. AMD shares are down over 4% while peers like Intel and Nvidia are also trading lower.
PC market slowdown hurt AMD in the quarter
AMD's CEO Dr Lisa Su said that the PC market "weakened significantly" in the quarter. Notably, sales of both PCs and smartphones have weakened this year. Global PC shipments are expected to fall in double digits this year. To make things worse, the PC industry is saddled with excess inventory and companies are offering hefty discounts to lure buyers.
Su added, "While our product portfolio remains very strong, macroeconomic conditions drove lower than expected PC demand and a significant inventory correction across the PC supply chain."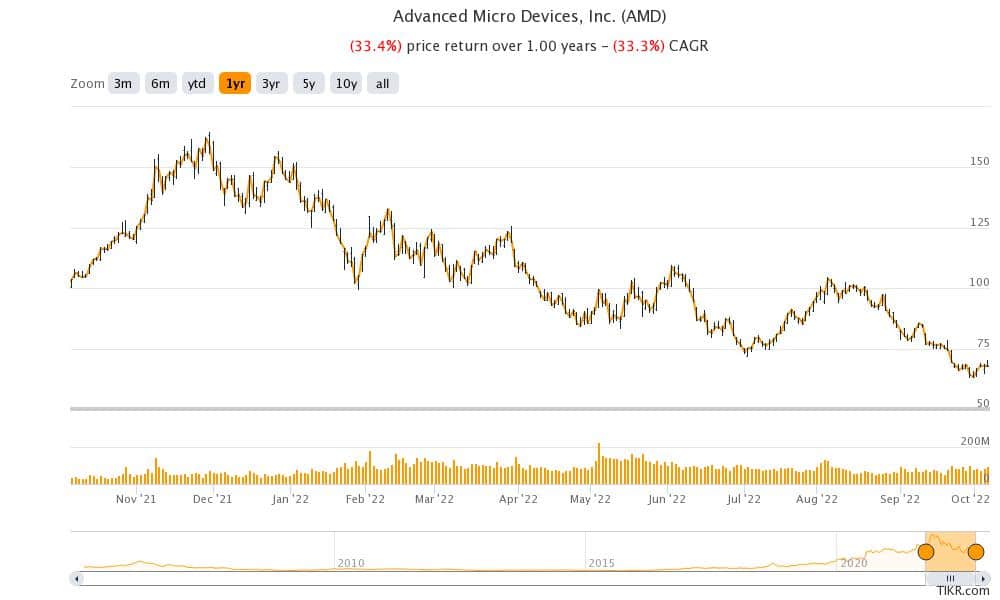 Chip industry slowdown
The sales of PCs and smartphones rose in 2020 and 2021 as most people were working from home. The increase in sales also led to demand-pull forward. A lot of software and services companies which benefited from the lockdowns are also now witnessing a growth slowdown.
Also, the chips that are used in PCs are in oversupply. Several countries are incentivizing chip production in their countries to reduce their reliance on imports. President Joe Biden has signed the Chips Act which is expected to spur chip production in the country. Intel is expected to be among the biggest winners from the subsidies as the company has proposed to invest billions of dollars in chip plants in the country.
Gaming slowdown
Looking at the breakup of preliminary revenues, AMD's Client segment posted revenues of $1 billion in the quarter, 40% lower than the corresponding quarter last year. The company estimates the Gaming segment's revenues at $1.6 billion which is 14% higher than the corresponding quarter last year.
Notably, Nvidia's gaming revenues fell by a third in the most recent quarter. On the slowdown in gaming, Nvidia's CFO Colette Kress said, "The decline in Gaming GPU revenue was sharper than anticipated driven by both lower units and lower ASPs. Macroeconomic headwinds across the world drove a sudden slowdown in consumer demand."
The company is working with gaming channel partners to "adjust pricing." Kress added, "We are unable to accurately quantify the extent to which reduced crypto money contributed to the decline in Gaming demand."
AMD disappointed with the guidance
Notably, AMD's original third-quarter guidance was also slightly below estimates. Back then, Bank of America analyst Vivek Arya had reiterated his buy rating on AMD and raised the target price from $110 to $120. AMD shares have since tumbled and trade around $67.