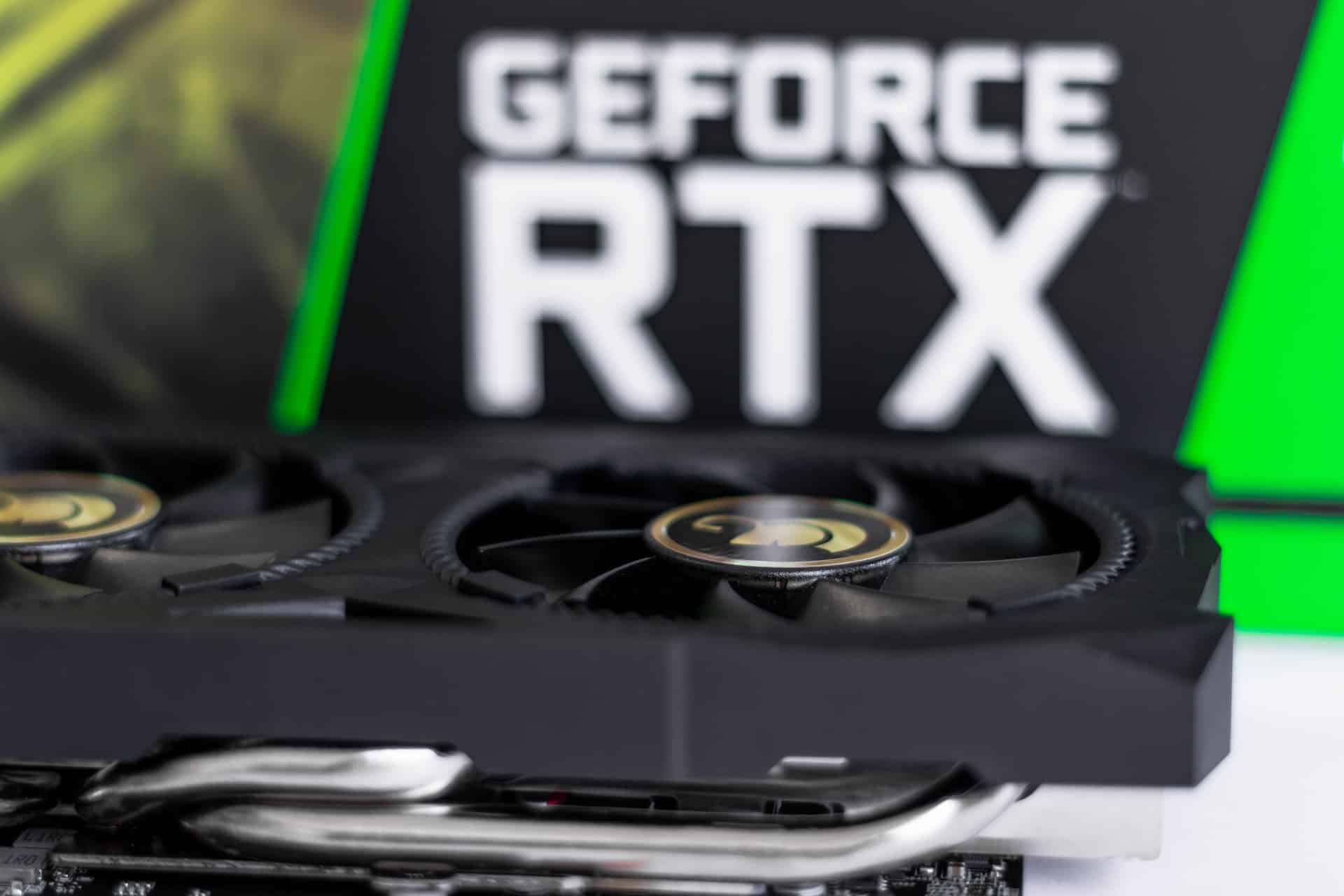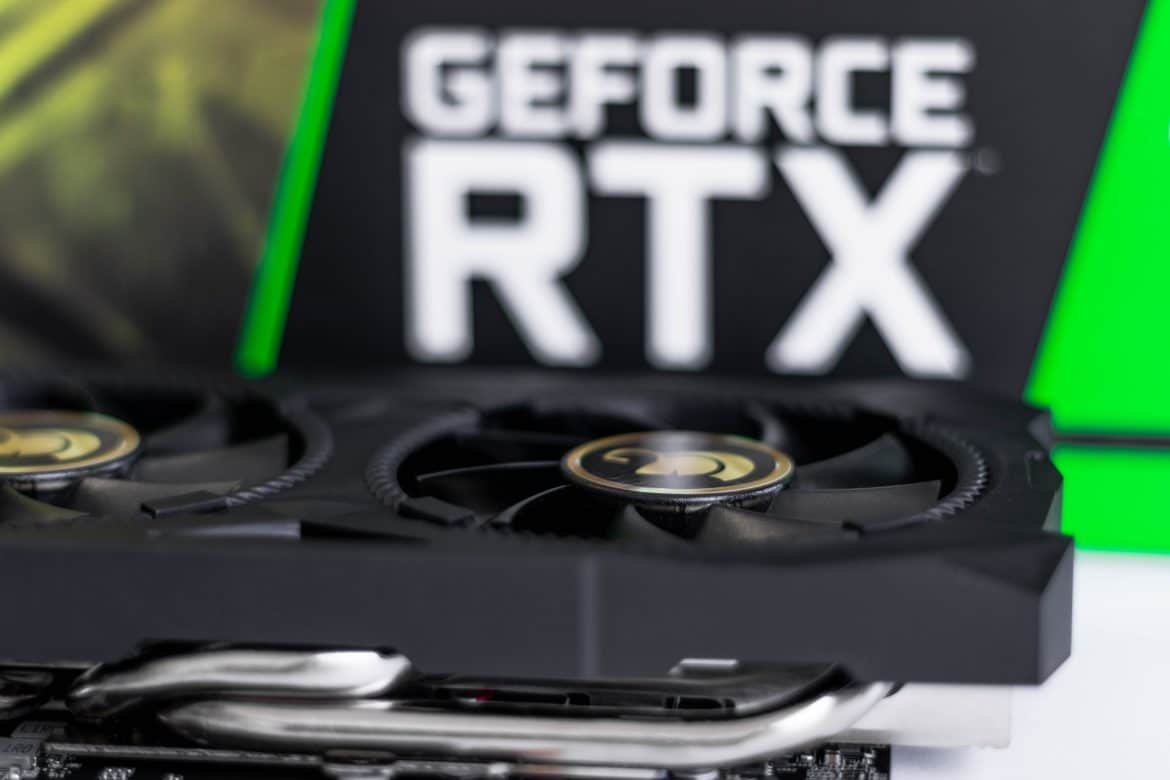 Nvidia shares crashed last week and took their YTD loss to around 45%. The company's fiscal second quarter 2023 earnings spooked investors and the sell-off gained further momentum after the Fed's Jackson Hole Symposium rattled investors.
Nvidia reported revenues of $6.7 billion in the quarter which were up 3% YoY and in line with estimates. However, earlier this month only the company lowered its revenue guidance from $8.1 billion to $6.7 billion.
Nvidia missed earnings estimates
Nvidia posted an adjusted EPS of $0.51 which was below the $1.26 that analysts were expecting. The company's gaming revenues fell by a third in the quarter. Gaming and blockchain were two strong growth drivers for Nvidia but both these industries have slowed down. Gaming demand has tumbled after two years of strong growth while the bitcoin mining industry is battling with crypto winter.
Nvidia's CEO Jensen Huang said during the earnings call, "We are navigating our supply chain transitions in a challenging macro environment and we will get through this."
Gaming demand has been weak
On the slowdown in gaming, Nvidia's CFO Colette Kress said, "The decline in Gaming GPU revenue was sharper than anticipated driven by both lower units and lower ASPs. Macroeconomic headwinds across the world drove a sudden slowdown in consumer demand." The company is working with gaming channel partners to "adjust pricing." Kress added, "We are unable to accurately quantify the extent to which reduced crypto money contributed to the decline in Gaming demand."
In her statement, Kress said, "Volatility in the cryptocurrency market – such as declines in cryptocurrency prices or changes in method of verifying transactions, including proof of work or proof of stake – has in the past impacted, and can in the future impact, demand for our products and our ability to accurately estimate it."
For the fiscal third quarter, Nvidia gave revenue guidance of $5.9 billion while analysts were expecting the metric at around $6.9 billion.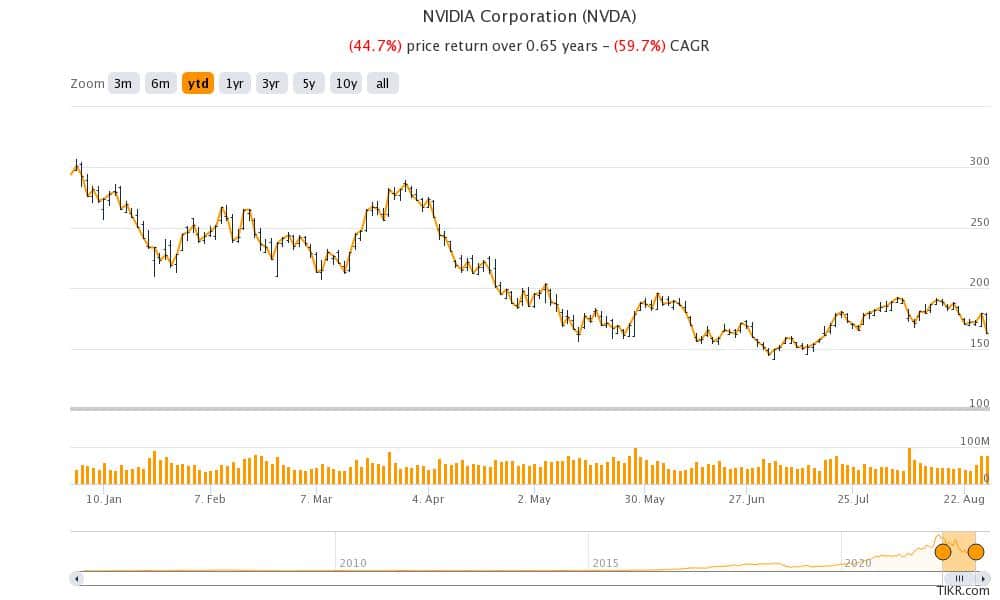 Gene Munster remains bullish on Nvidia shares
Gene Munster of Loup Ventures is mixed on Nvidia shares in the short term. However, he remains bullish from a medium to long-term perspective. He pointed that out Nvidia would not face tougher YoY comps next year as it is doing this year. He however added that 2023 would be better for the stock.
The same story holds for most quality stay-at-home winners. Even Amazon's sales growth in Q2 2022 fell to the lowest level in two decades. For the long term, Munster is bullish on Nvidia due to its pivot towards the automotive business.
He said that while the business currently contributes 2% to the revenues, it has the potential to contribute 30% to the sales over the long term. During the earnings release, Nvidia's CEO Jensen Huang said, "Accelerated computing and AI, the pioneering work of our company, are transforming industries. Automotive is becoming a tech industry and is on track to be our next billion-dollar business." Kress said that the second quarter was an "inflection point" for its Automotive revenues.
Chipmakers' valuations
Commenting on Nvidia's valuation, which is arguably quite high as compared to other chipmakers, Munster said that the company is "in a great spot." He pointed to the company's growth profile and said that while Intel is up only about 28% since 2000, Nvidia stock has gained 7,000%. He, however, said that Intel looks in a "good position" as onshoring is a multi-decade process.
President Joe Biden has signed the Chips Act which incentivizes chip production in the country. INTC is expected to be among the biggest winners from the subsidies as the company has proposed to invest billions of dollars in chip plants in the country.
Intel also plunged after Q2 earnings
Intel shares had also crashed after their Q2 2022 earnings. It reported revenues of $15.32 billion in the second quarter of 2022. The revenues fell 22% YoY and missed analysts' estimate of $17.92 billion by a wide margin. Its adjusted EPS of 29 cents was also way below the 70 cents that analysts were expecting. The company admitted that the performance was disappointing.
Notably, there are concerns over the short-term oversupply of chips amid slowing PC and smartphone sales. In June, Micron said that it expects global PC volumes to fall 10% and smartphone volumes to fall 5% this year. Intel's CEO Pat Gelsinger said, that Intel is "taking necessary actions to manage through the current environment." The company expressed optimism that the business would bottom in the second half of 2022 and rebound next year.
Piper Sandler kept its overweight rating on Nvidia
Piper Sandler analyst Harsh Kumar maintained his overweight rating on Nvidia. He said, "We truly believe NVIDIA's data center business should normalize shortly, while gaming growth should start next year." Kumar added, "These trends, along with the AI and Omniverse momentum, keep us optimistic about the future." UBS also believes that the slump in gaming is over and is bullish on Nvidia shares.
However, not all analysts believe that the worst is over for Nvidia. Deutsche Bank's Ross Seymore lowered his target price by $10 to $165 while maintaining the hold rating. He said, "Overall, we are surprised by the magnitude and duration of the correction in Gaming (deeper/longer than the correction in 2019), but believe the more significant concern for investors to be the potential cracks in its Data Center business."
Cowen also believes that the shares might remain range bound in the short term, a view that Munster also echoed.