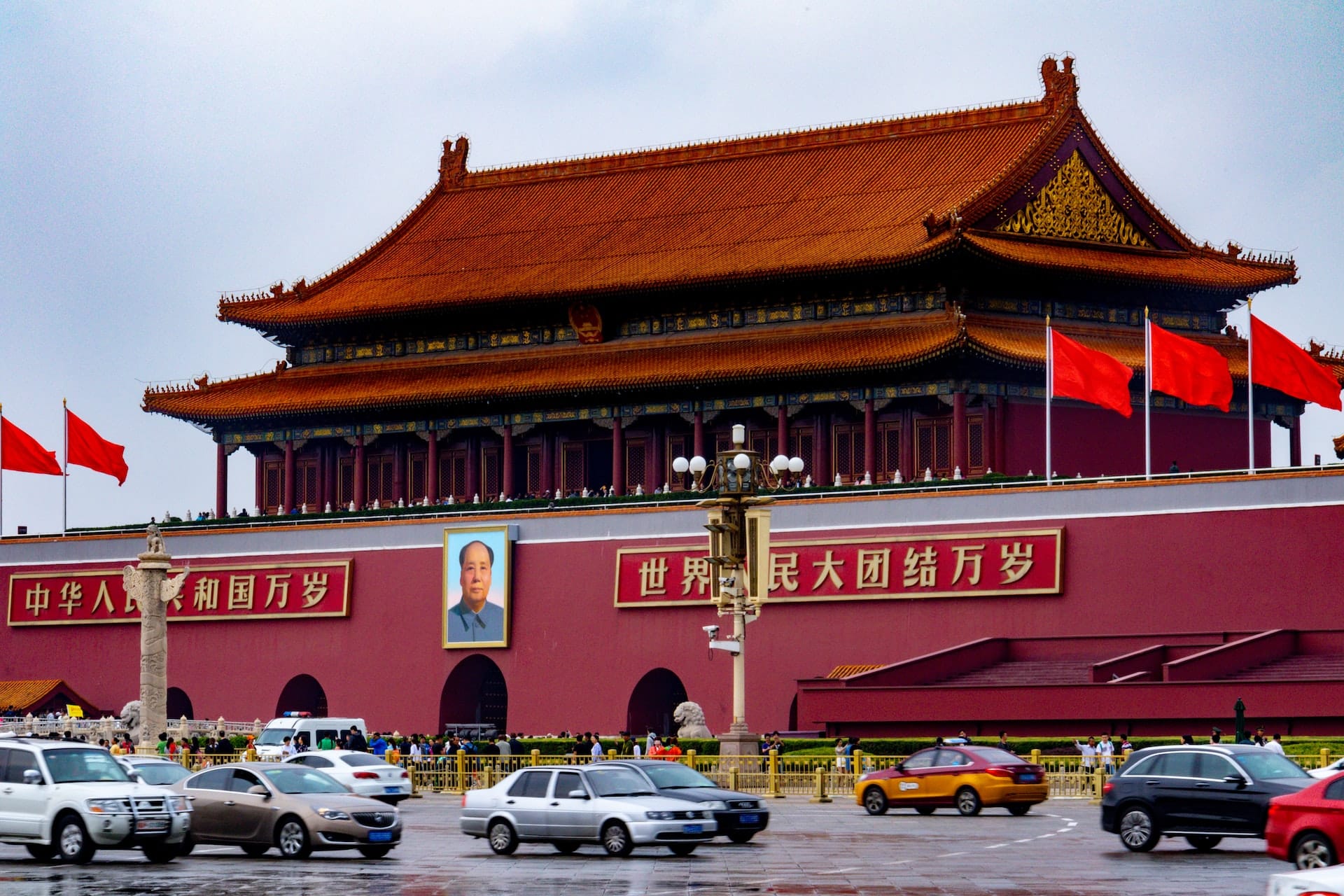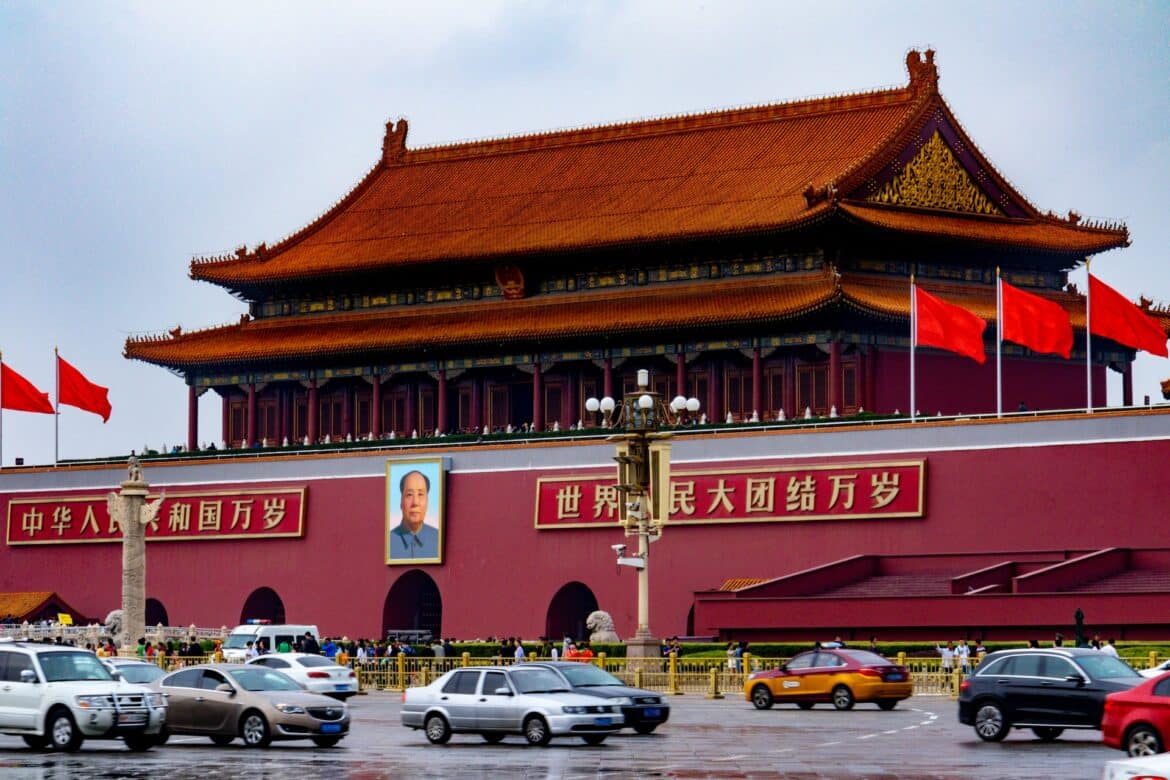 China released its trade data for October today that missed estimates by a big margin. The world's second-largest economy faces a tough balancing act as growth is sputtering while daily COVID infections are at a multi-month high.
China's exports fell 0.3% YoY in October. Analysts were expecting exports to rise 4.3% in the month. This is the first time since 2020 that China's exports in dollar terms have fallen on a yearly basis.
Notably, China's trade data is closely monitored by economists. The country's exports provide insights into the health of the global economy. As global economic growth has come down, China's exports have been hit.
China exports fall as the global economy sputters
There are fears of a global recession. Recently, global shipping giant Maersk warned of a global recession. In September, global logistics giant FedEx also sounded bearish on the global economy.
FedEx CEO Raj Subramaniam said, "We're seeing that volume decline in every segment around the world, and so you know, we've just started our second quarter." He went on to add, "The weekly numbers are not looking so good, so we just assume at this point that the economic conditions are not really good." He also said that we might be headed towards a worldwide recession.
Recession probabilities rise
Recession warnings have piled up. Elon Musk, Jeff Bezos, Cathie Wood, David Solomon, and Jamie Dimon are among those who have warned of an impending recession in the US.
Even the IMF has raised concerns over slowing growth. In its report, while it maintained the 2022 global GDP growth forecast to 3.2%, it said that next year global GDP growth would taper down to 2.7%. The report added, "The worst is yet to come, and for many people 2023 will feel like a recession."
Several brokerages have also raised the probability of a recession amid high inflation and rising interest rates.
China reported a fall in imports also
China's dollar-denominated imports also fell 0.7% in October. Analysts were expecting them to rise 0.1% YoY in the month. The fall in imports is a sign of slowing growth in China. Chinese GDP rose 3.9% in the third quarter. The data was delayed amid the Politburo meeting in China but was better than expected.
Meanwhile, economists polled by Reuters expect Chinese GDP to increase by only 3.2% this year. The country is officially targeting a growth of 5.5% this year which looks unlikely with each passing day.
Along with the global slowdown, China's strict zero-COVID policy is hurting growth. Apple has also said that its iPhone 14 shipments would be impacted after a COVID outbreak at Foxconn's assembly plant in Zhengzhou.
Apple said, "COVID-19 restrictions have temporarily impacted the primary iPhone 14 Pro and iPhone 14 Pro Max assembly facility located in Zhengzhou, China. The facility is currently operating at significantly reduced capacity."
COVID cases rise
Meanwhile, daily COVID cases have been on a rise in China. On Saturday, the country reported 4,420 new cases which is the highest since early May. Notably, in April and May, China shut down large parts of the country to contain the spread of COVID.
The shutdowns especially took a toll on its automotive production. Along with domestic EV (electric vehicle) companies like NIO and Xpeng Motors, Tesla was also impacted. Tesla also lost out on the title as the world's largest seller of NEVs (new energy vehicles).
Tesla also missed delivery estimates for the third quarter. TSLA stock has fallen this year amid the market sell-off. Several analysts turned bullish on Tesla after President Joe Biden signed the Inflation Reduction Act of 2022.  However, many are apprehensive about the stock amid the continued drama over Twitter, which Elon Musk acquired last month.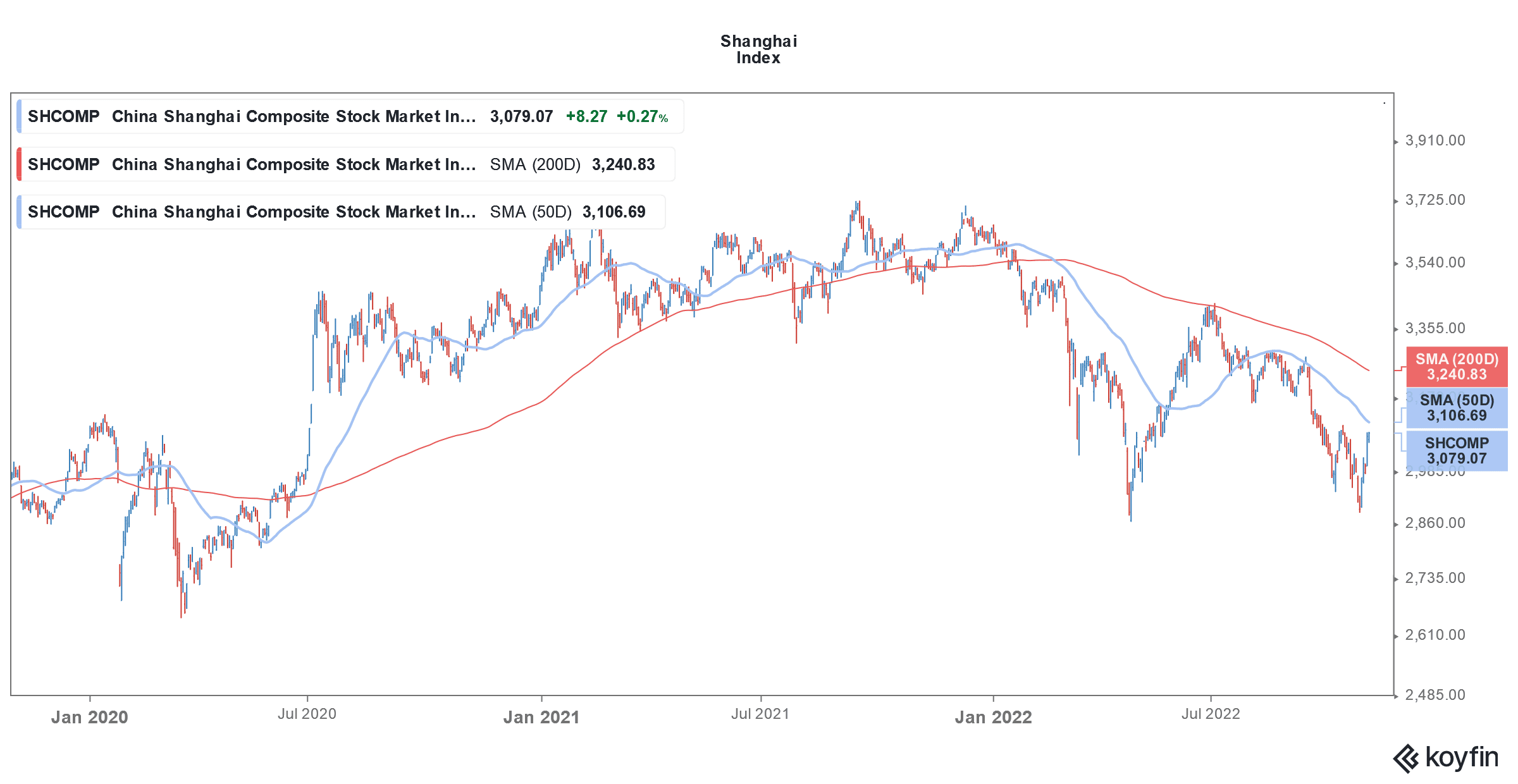 China faces a tough balancing act
Coming back to China, the country faces a tough balancing act. President Xi Jinping has reiterated the commitment to control COVID cases in the country. However, we have seen several protests in the country due to harsh restrictions. It is not usual to see public protests in the communist country.
In order to support growth, China has lowered its interest rates. It is the only major economy apart from Turkey which is cutting rates. Elsewhere, central banks are on a hiking spree and the Fed has raised rates by 375 basis points this year.
Meanwhile, even the Chinese central bank would find itself constrained to cut rates much. Hao Zhou, chief economist at Guotai Junan International said, "On the policy front, the overall policy will remain supportive."
He however added, "In our view, further policy impetus is required to buoy economic recovery, but additional interest rate cuts are unlikely during a period of aggressive global central bank rate hikes."
Chinese shares have also sagged this year, partially due to the controversial zero-COVID policy. There was a rally last week in Hong Kong shares amid hopes that the country would relax the restrictions. However, China has shown no inclination to dramatically relax the restrictions.