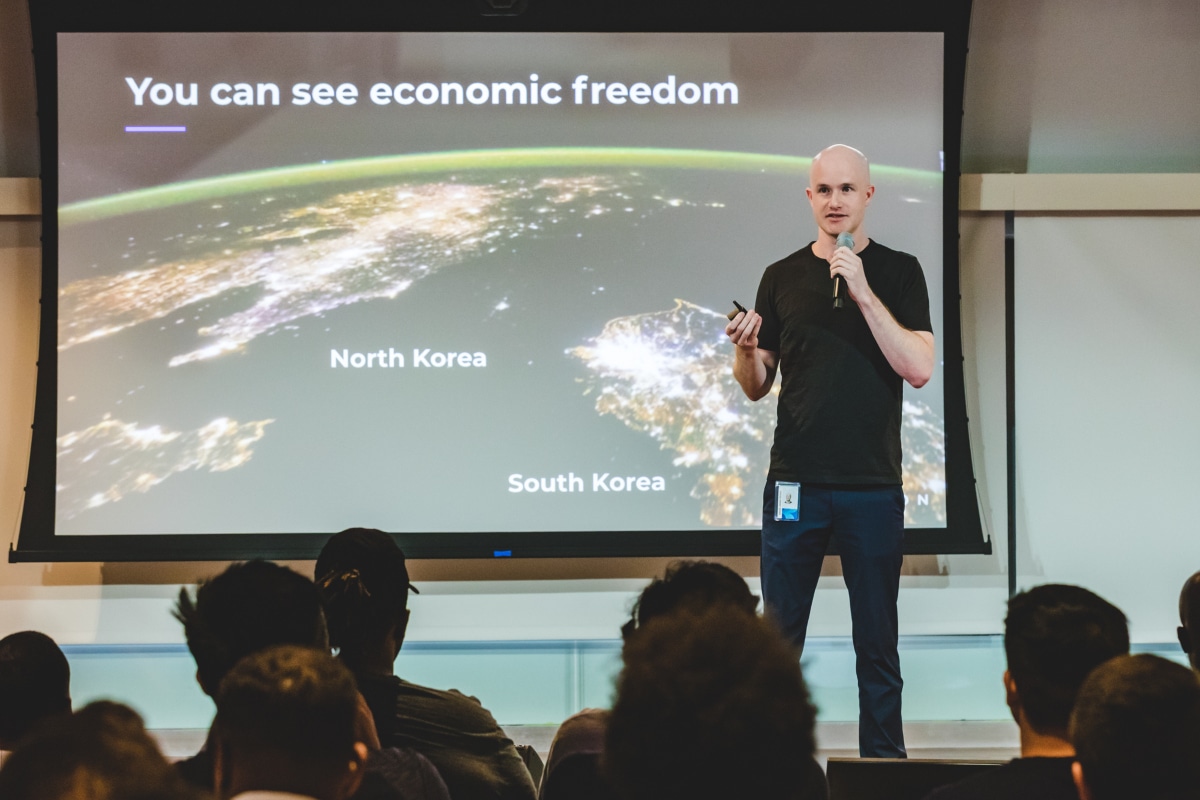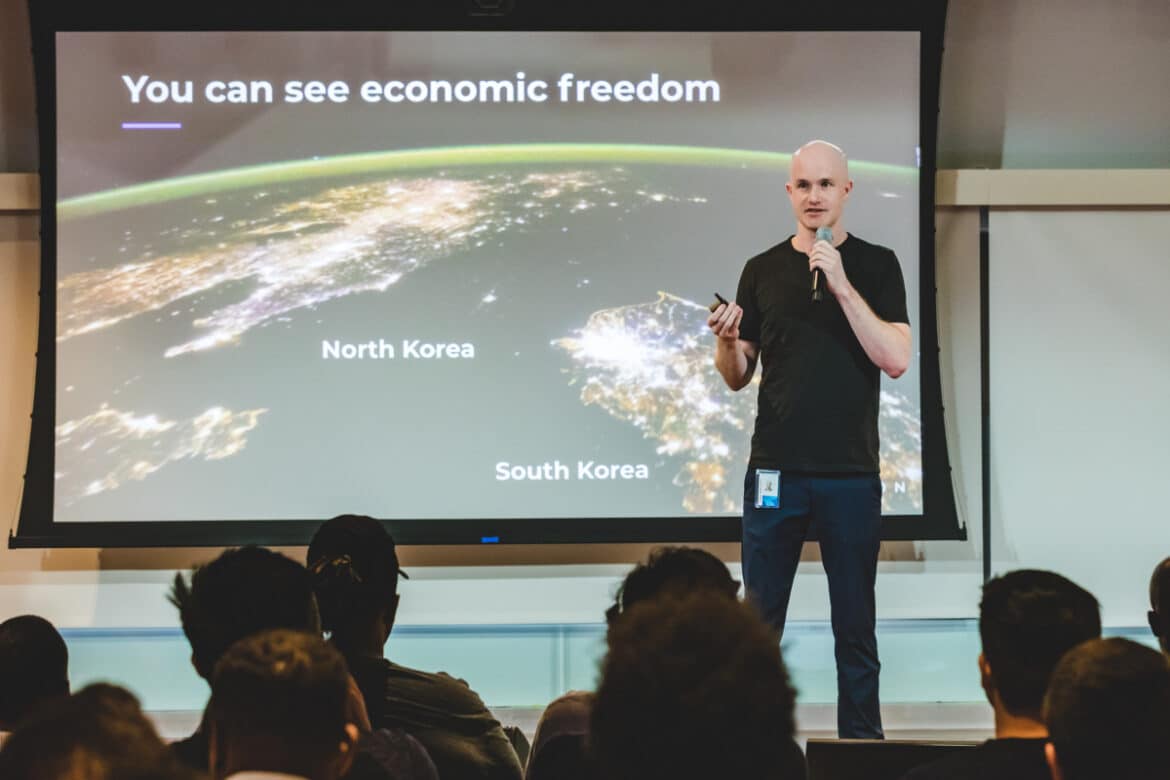 Coinbase shares (NYSE: COIN) hit an intraday low of $40.61 in yesterday's price action which was a new low for the cryptocurrency exchange. While many Wall Street analysts are getting wary of COIN shares, Cathie Wood of ARK Invest has increased the stake.
Coinbase shares have been sliding since the FTX debacle. The crypto market was anyway weak amid the year-long crypto winter. Many including Coinbase believe that the FTX bankruptcy is a "Lehman moment" for the crypto industry.
Markets are meanwhile quite divided on what the FTX bankruptcy means for Coinbase. A section believes that there would be a contagion effect on the crypto market. Others believe that the FTX fiasco is a positive for regulated and listed players like Coinbase.
Bank of America sees a contagion impact on Coinbase shares
Last week, Bank of America analyst Jason Kupferberg downgraded COIN shares from a buy to neutral and said, "We think Coinbase (COIN) likely faces a number of new headwinds over the near/medium-term due to the recent collapse of rival crypto exchange FTX."
He added, "We feel confident that COIN is not 'another FTX' (only $15M of deposits on FTX platform per a Coinbase blog post and $5B of cash on hand as of 9/30), but that does not make them immune from the broader fallout within the crypto ecosystem."
Notably, Coinbase reported cash and cash equivalents of $5 billion at the end of September. It also clarified that it has minimal exposure to FTX. During the Q3 2022 earnings call it said, "Regardless of whether the Binance/FTX transaction completes, we have very little exposure to FTX and we have no exposure to its token, FTT."
COIN did not have much exposure to FTX
COIN added, "Currently we have $15 million worth of deposits on FTX to facilitate business operations and client trades. We have no exposure to Alameda Research, and we have no loans to FTX."
While Bank of America is constructive on Coinbase shares over the long term, it is bearish on the company in the short term. In its note, it said, "With a large competitor eliminated, and with COIN reiterating its focus on regulatory compliance and the safety of customer assets, we think COIN may be able to gain market share over the long-term. However, diminished confidence in the crypto ecosystem (especially among retail crypto users) is likely to dampen overall trading activity."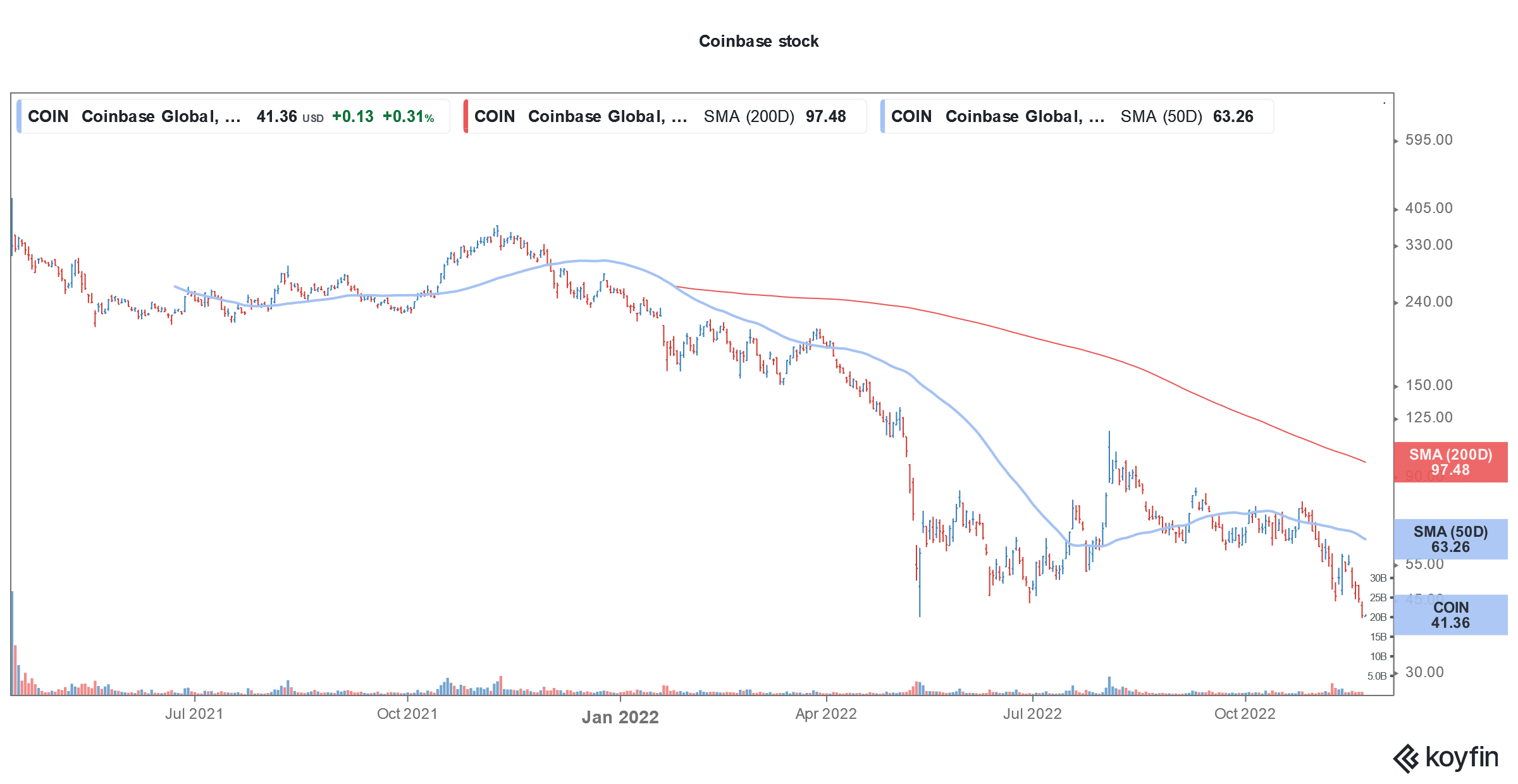 Coinbase reported wider than expected loss in the third quarter
Notably, COIN witnessed a slump in trading activity in the third quarter and said that users are holding on to their assets amid the crash in prices. The company's revenues fell by over half in the quarter. Its revenues were below street estimates in the quarter while its losses were ahead of what Wall Street was expecting.
Meanwhile, Bank of America lowered its target price on Coinbase from $77 to $50. It said, "Contagion risk and the broader fallout from the FTX collapse could linger: in a Wall Street Journal interview yesterday, COIN CFO Alesia Haas said it may take a few more weeks before the full impact of this event is fully understood, and that any meaningful and sustained further deterioration in crypto asset prices (i.e. Bitcoin price of $10k) would be a material drag on COIN revenues."
Analysts on COIN shares
Earlier this month, Daiwa also downgraded Coinbase from a buy to neutral. The brokerage had upgraded COIN shares in September only. However, not all analysts are bearish on Coinbase and yesterday Cowen reiterated the shares as a buy. It said that analysis shows that Coinbase's average spot trading volumes are higher now than they were before the FTX crisis.
Cathie Wood buys more Coinbase shares
Cathie Wood of ARK Invest has increased her stake in Coinbase and holds shares in multiple ETFs including the flagship ARK Innovation ETF (NYSE: ARKK). ARK now holds 4.7% of Coinbase. However, like most other Wood shares, COIN has also sagged this year.
Talking of Coinbase, the shares have whipsawed since the company was listed through a direct listing. The reference price for its direct listing was $250 per share. It went as high as $429.54. However, it has since plunged and is down 84% this year only.
Things are no different for other Wood favourites as well and Tesla is trading near a two-year low. The Elon Musk-run company's market cap is now down to $526 billion. Last year, its market cap surpassed $1 trillion and it became the first automaker ever to reach that feat.
US share markets have whipsawed this year
There has been turmoil in US share markets this year and markets have fallen from one low to the other. Morgan Stanley's Chief US Equity Strategist Mike Wilson, who has been almost impeccable with his market calls this year, has predicted that US markets would bottom in the first quarter of 2023.
Wharton Professor Jeremy Siegel believes that the US share markets have bottomed. He also said bond yields have peaked and the Fed would pause its rate hikes after a 50-basis point hike in December. Traders are meanwhile expecting another 50-basis point hike in February 2023.
Coinbase shares have been quite volatile this month
Coming back to Coinbase shares, while they rose after lower-than-expected October inflation reading, they have since pared gains and fallen to a new all-time low.
Coinbase shares are a play on the cryptocurrency market. Buying a crypto exchange is like a proxy play on the adoption of cryptoassets. Coinbase continues to add new crypto assets on its platform which will help support the volumes in the medium to long term.
However, for now, the shares are engulfed in a prolonged crypto winter and many like Peter Schiff believe that cryptos are heading for extinction. Many others like Bill Ackman believe that cryptos are here to stay and even this winter too shall pass.