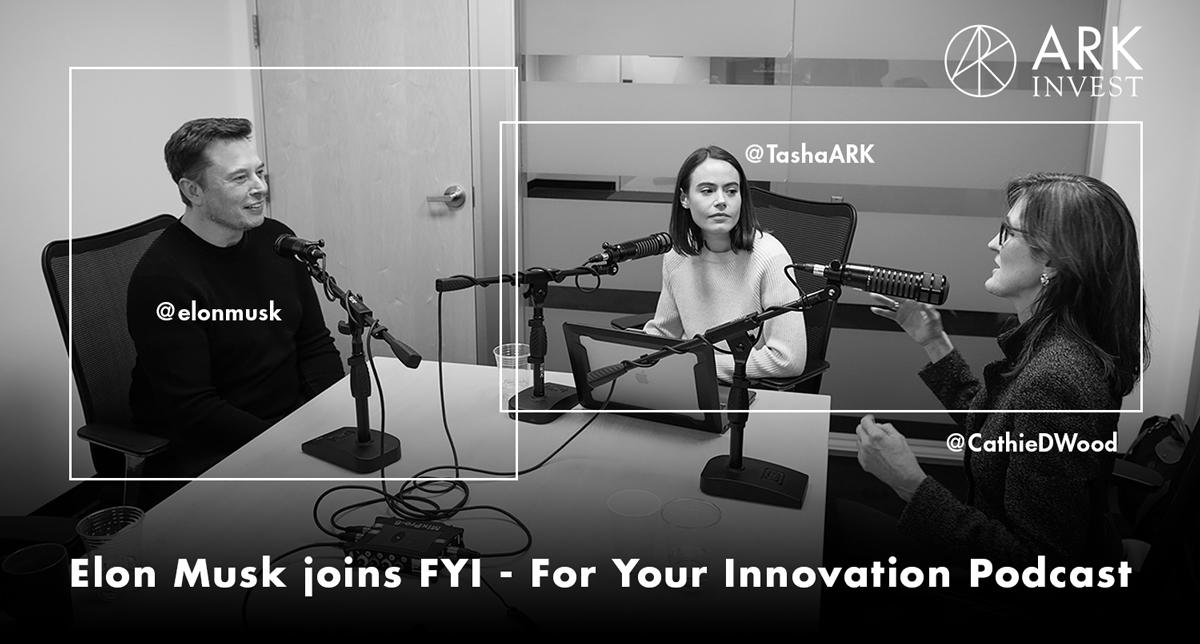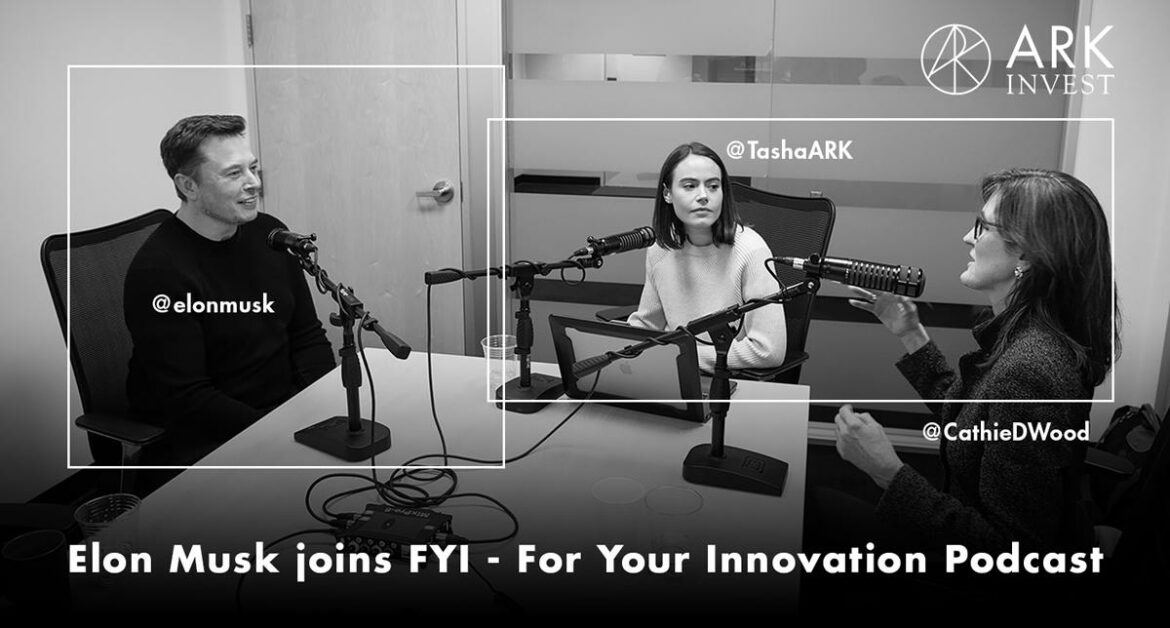 The 13F filings of Scion Asset Management revealed that the Michael Burry led hedge fund has taken a short position against Cathie Wood's ARK Innovation ETF. Wood has slammed Burry in a series of tweets.
Burry became famous with his bets against the US housing market in the 2008 Global Financial Crisis. Thereafter, he made a case for investing in water. Incidentally, the CME Group launched the world's first water futures in California last year. In 2020 only, Burry had tweeted against Tesla and called upon Musk to do another capital raise at inflated prices.
Tesla versus Michael Burry
Known to take short sellers head-on, Musk seemed to accept the challenge and Tesla announced a $5 billion share sale within days. It was the third round of capital raised by the company and it raised over $13 billion in three tranches of share sales last year. Tesla is among the favourite stocks for Wood and it is the top holding for the flagship ARK Innovation ETF that Burry has shorted.
Burry had shorted Tesla in the first quarter and added to the bearish bets in the second quarter. The fund held 1.1 million shares worth of put contracts on Tesla which was higher than the around 800,000 shares at the end of the first quarter. He has also shorted the ARK Innovation ETF and purchased 2,355 put contracts. A put is a derivative contract and the buyer bets on the fall in the underlying asset. A put buyer has limited downside and unlimited upside and stands to benefit if the underlying falls. Simply put, Scion Asset Management would stand to gain if ARK Innovation ETF falls.
ARK Innovation ETF
ARK Innovation ETF is underperforming the markets by a wide margin in 2021. The flagship fund is down 7% for the year and trades at a discount of 27% to its 52-week highs. The ETF is in a bear market territory having fallen over 20% from the highs. While the year started off well for the ETF and it continued to rise, its fortune nosedived amid the sell-off in growth names. Most of the ETF's holding, including top bet Tesla, are underperforming in 2021 and it is reflecting in the ETFs performance.
Cathie Wood slams Burry
Meanwhile, Cathie Wood has slammed Burry in a series of tweets. "To his credit, Michael Burry made a great call based on fundamentals and recognized the calamity brewing in the housing/mortgage market. I do not believe that he understands the fundamentals that are creating explosive growth and investment opportunities in the innovation space," Wood tweeted.
One of the reasons growth stocks and by its extension ARK ETFs have underperformed in 2021 is because of the rise in inflation and interest rates. Wood discarded inflation fears and instead believes that we're headed for deflation.
Cathie Wood on Inflation
"The equity market is likely to reward disruptive innovation strategies once again when headline inflation breaks and/or fears of recession increase. If the bond market is correct, one or both will be obvious during the next 3-6 months," she said in her release.
Notably, growth names that have most of their earnings skewed towards the future become less attractive in an inflationary and high interest rate environment. Higher interest rates in the future would lower the present values of future cash flows and it especially hurts growth shares.
Wood is betting on disruptors to outperform. "In our view, the seeds for the innovation explosion that @ARKInvest is dedicated to researching were planted during the 20 years ending with the tech and telecom bust. Having gestated for more than 20 years, these technologies should transform the world during the next 10 years."
Meanwhile, Burry has been critical of Wood in the past also. Earlier this year, he had tweeted, against the disruption that Wood foresees. "Shades of Gary Pilgrim and PBHG Growth from the 1990s, or Gerald Tsai and the Manhattan Fund in the 1960s," he had said in a now-deleted tweet. Burry has built a habit of deleting his tweets especially those which are critical.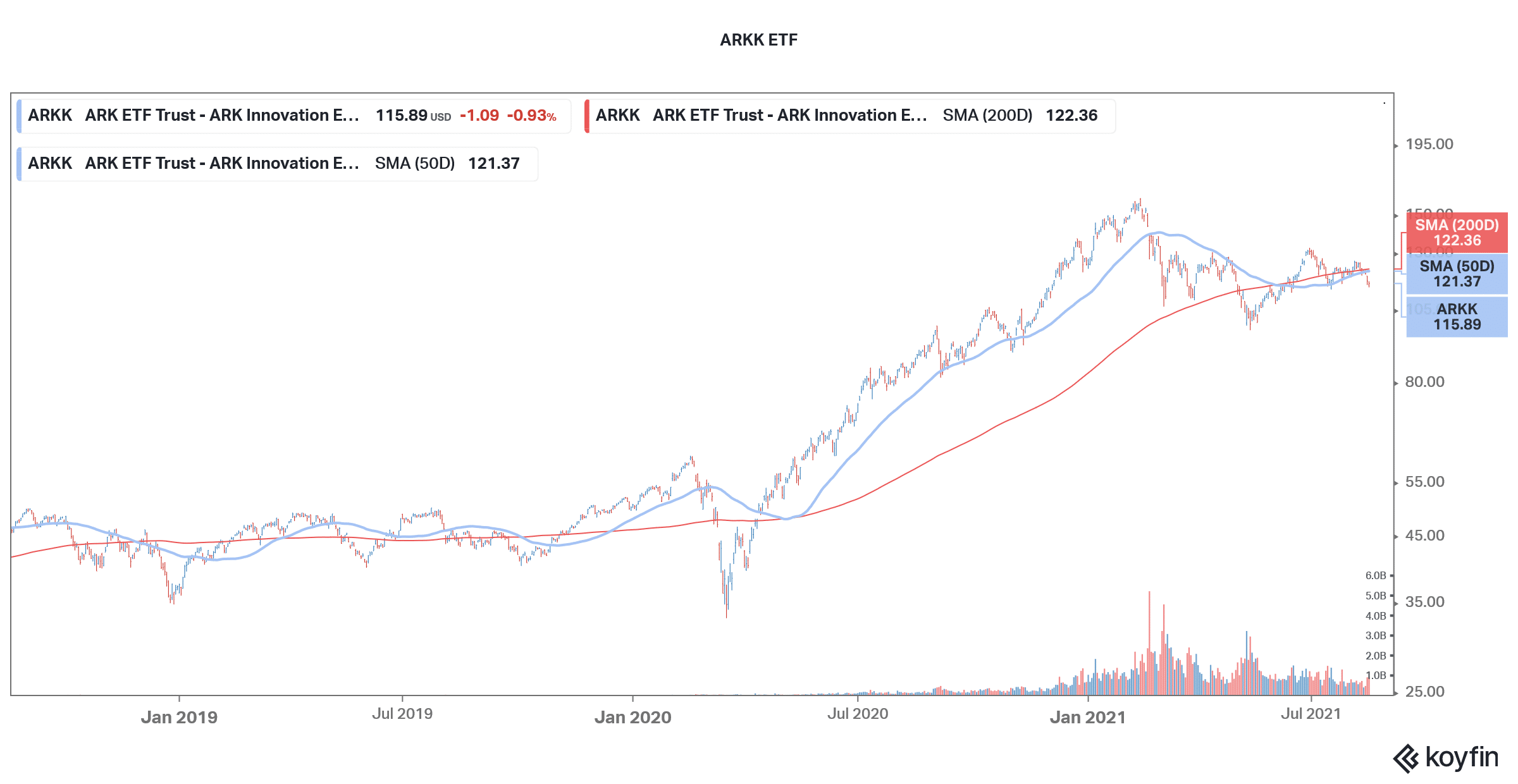 Wood identified Tesla and Square early
To her credit, Wood identified names like Tesla and Square early. In 2021, she has added several new names like Coinbase and Robinhood after they plunged after their listing. However, Wood has been gradually selling Chinese shares. She has been selling names like Alibaba, JD.com, and Tencent amid the continued crackdown in the communist country. While Chinese shares might appear attractive from a valuation perspective, the risk-reward scenario and valuation dynamics have changed for Chinese shares amid an uncertain regulatory environment.
Wood is known to back up the companies that she likes. Also, she buys the same shares in multiple ETFs. At times, the share selection comes under attack also. For instance, the inclusion of shares like Deere and Netflix in an ETF dedicated to space exploration baffled many.
ARK Space exploration ETF
According to ARK Investment, ARKX "will invest under normal circumstances primarily (at least 80% of its assets) in domestic and foreign equity securities of companies that are engaged in the Fund's investment theme of Space Exploration and innovation."
It describes space exploration as "leading, enabling, or benefitting from technologically enabled products and/or services that occur beyond the surface of the Earth." Jim Cramer, the host of the Mad Money show on CNBC was also critical of Wood and ARK for including these shares in the space ETF.
"One look at the newly launched ARK Space Exploration ETF tells you everything you need to know about how managers can't resist creating new funds, even if there's no reason for them to exist," Cramer had then said.
Meanwhile, Wood's growth-oriented investing was quite popular in 2020 as the stay-at-home trade lifted growth shares. However, things have come a full circle this year and value and cyclical shares are outperforming growth shares. That said, we could see growth names become favourites again if the economy deteriorates or the number of new coronavirus cases in the US rises sharply from the current levels.