US-based cryptocurrency exchange Coinbase recently announced that it's planning an IPO in the first half of 2021. It won't be a typical IPO, either. Coinbase is going public with a direct listing, offering shares directly to traders without a bank getting in the middle of things.
There's been a lot of speculation about a cryptocurrency exchange going public in the past few years, so Coinbase's plans have been met with a lot of excitement from traders. The company represents a way to invest in the crypto boom without buying Bitcoin or other cryptocurrencies directly.
So, should you buy Coinbase shares? And if so, how do you get in on the IPO?
In this guide, we'll cover everything you need to know about how to buy Coinbase shares in the UK following the exchange's IPO. We'll also explain how Coinbase shares enable you to speculate on the future of crypto.
Coinbase hasn't listed on an exchange yet, so it's not fully clear what UK brokers will carry shares of this new stock. However, we can make some predictions based on what stock brokers typically offer US shares on the first day of trading.
With that in mind, let's take a look at the two top brokers we recommend for buying Coinbase shares in the UK: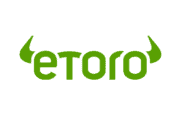 eToro is one of the best brokers to turn to if you're looking to buy newly minted US stocks. This UK broker already offers trading on more than 800 US stocks, and it's constantly widening its selection in response to demand from traders. eToro is also a cryptocurrency exchange in its own right, so we don't expect this platform to miss out on the Coinbase IPO.
There are a couple benefits to trading with eToro. First, all stock trades are 100% commission-free. You have the option to either buy shares outright or to trade stock CFDs with leverage up to 5:1. If you decide to invest in shares directly, eToro allows you to trade fractional shares with as little as £40 per trade.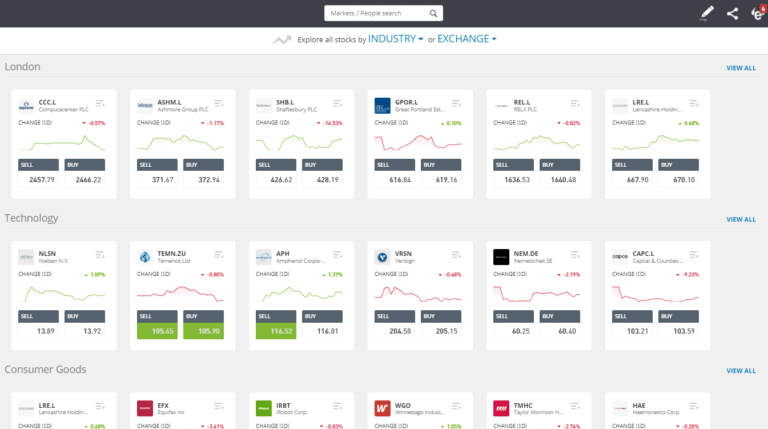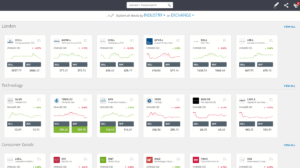 On top of that, eToro offers top-notch trading tools. The platform has its own charting software that includes one-minute price intervals, highly customisable chart layouts, and more than 100 technical indicators. You can also find professional analyst research for most shares that eToro carries, although this might not be available on the first day that Coinbase starts trading.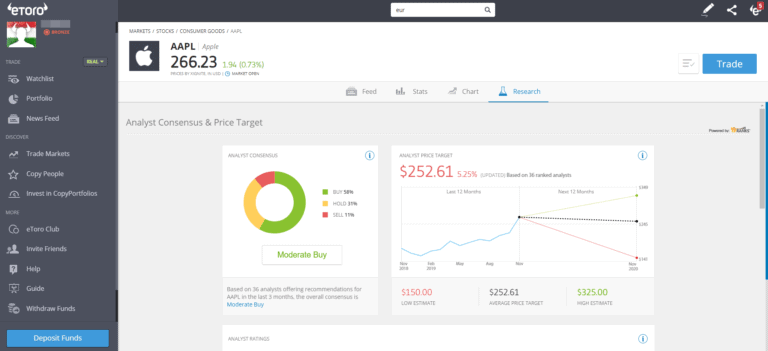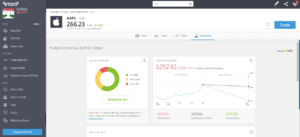 eToro also stands out for its social trading network. You can connect with other traders to share ideas, strategies, and more. This is a great way to gauge what like-minded traders think about Coinbase stock. In addition, eToro supports copy portfolios, so you can easily invest in diversified portfolios created by professional traders.


eToro's platform is available on both web and mobile. Plus, the broker offers 24/5 customer support by phone and live chat in case you need help with your account. You can open a new trading account with just £160. Just note that the broker does charge a £4 withdrawal fee.
eToro is regulated by the UK's Financial Conduct Authority.
Pros
800+ US stocks available
Trade stock CFDs or invest in shares outright
Buy fractional shares for as little as £40
Social trading network with copy portfolios
24/5 customer support by phone and chat
Cons
67% of retail investor accounts lose money when trading CFDs with this provider.
2. Libertex – Trade Hot US Stock CFDs with No Spreads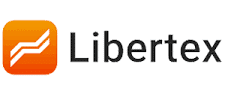 Libertex is another UK broker that's likely to carry Coinbase shares as soon as they appear on the NASDAQ. This CFD broker currently offers a limited selection of around 90 stocks, mostly from the US and focusing on hot companies in the fastest-growing market sectors. Libertex also offers forex, commodity, and stock index trading through CFDs.
Libertex is somewhat unique among CFD brokers in that it doesn't charge variable spreads. Instead, this broker charges fixed commissions of around 0.1% to 0.2% per trade, depending on the stock. There are no monthly account fees and no deposit fees, so this is a pretty inexpensive trading platform.
This broker has its own trading platform available for web and mobile devices. It comes with very in-depth charting capabilities, including dozens of popular technical indicators and drawing tools. The trading platform also includes a market sentiment gauge, which allows you to see whether traders on Libertex are bullish or bearish about stocks like Coinbase.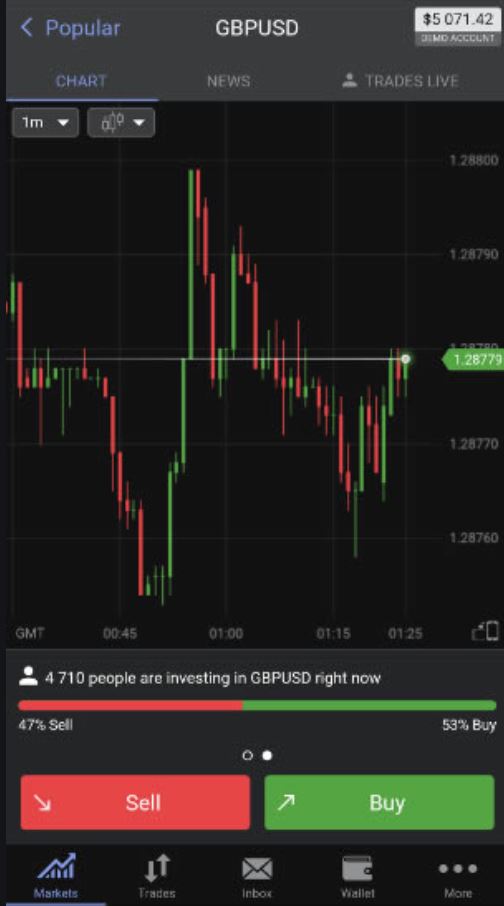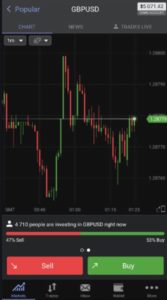 This broker also offers helpful tools like a market news feed and economic calendar. However, you won't find much in the way of professional stock analysis or fundamental information. That shouldn't be an issue on the first day of Coinbase's trading, since the stock will be driven largely by price action. But, it could be a missing feature for long-term investors who want to figure out exactly how much Coinbase is worth.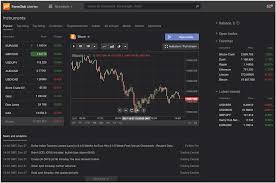 Libertex requires a minimum deposit of just £10 to get started trading and the platform supports a wide range of payment methods. This broker is regulated by the Cyprus Securities and Exchange Commission.
Pros
Dozens of hot US stocks to trade
Low percentage-based commission for share trades
Advanced trading platform for web and mobile
Includes market sentiment gauge
Start trading with just £10
Cons
Doesn't offer fundamental data
Limited analyst research
Your capital is at risk.
Coinbase has generated a lot of buzz among traders, and it could be one of the hottest IPOs in the first months of 2021. But before you buy Coinbase shares on the first day of trading, it's important to know as much as possible about this cryptocurrency exchange.
To help you get started, let's take a closer look at what Coinbase does and whether you should buy into the Coinbase IPO.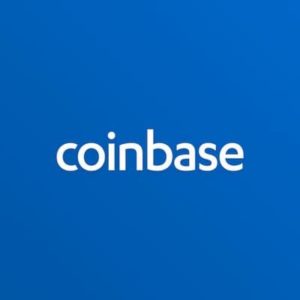 Coinbase shares haven't started trading publicly yet. The company announced that it's planning to IPO on the NASDAQ through a direct listing in the spring of 2021. As of the time of this writing, there is no date set for the IPO.
With a direct listing, Coinbase won't go through the traditional IPO process. The company isn't issuing new shares, but rather allowing existing shareholders – company executives and employees as well as venture capital funds – to sell their shares to the public.
That means that Coinbase won't raise money during the IPO process. In addition, there's no set price for what Coinbase shares will start trading at. The company will likely choose a number, but since share supply depends on what employees and funds are willing to sell, the price could fluctuate quite a bit on the first day of trading.
Coinbase also won't be valued by banks and underwriters as part of the IPO process. Instead, the only number investors have to go off of is $69 billion – that's the value of Coinbase based on the price of shares that are trading in private markets.
That's a big jump from 2018, the last time Coinbase received a formal valuation. At that time, the company was estimated at an $8 billion market cap.
Coinbase currently reports having 43 million users worldwide. That's up from 35 million in July of last year and 30 million in 2019.
Coinbase does not pay a dividend to shareholders. After all, right now, most shareholders are employees. It is unlikely that Coinbase will pay a dividend anytime soon after the company goes public.
Should I Buy Coinbase Stock?
Coinbase's IPO has generated a lot of excitement among investors. This is a highly valued startup that has a massive user base and is the market leader in the cryptocurrency exchange niche.
Buying Coinbase stock is particularly interesting because of the exposure it gives to cryptocurrencies. Up until now, the only way to invest in the cryptocurrency boom was to buy Bitcoin, Ethereum, and other popular coins directly. While that's relatively easy thanks to crypto exchanges like Coinbase, cryptocurrencies have always had issues with high volatility and headwinds from financial regulators.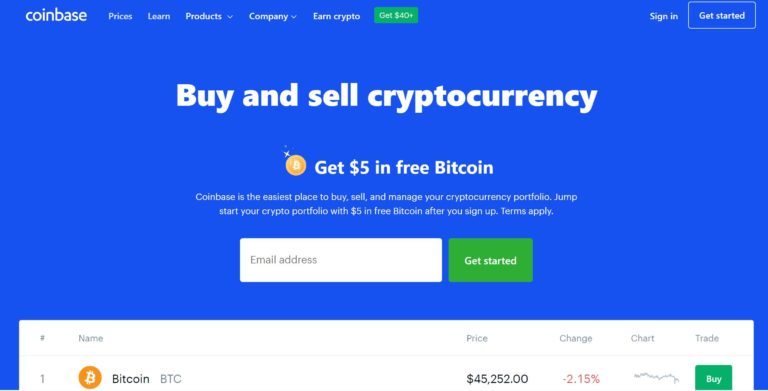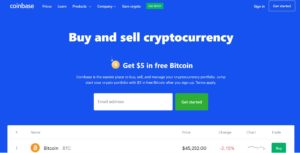 Now, you can buy Coinbase shares to invest in the future of cryptocurrency. Coinbase makes most of its money through trading fees – commissions and spreads on every trade. So, when the volume of cryptocurrency being traded goes up, Coinbase makes more money. When the volume of cryptocurrency changing hands drops, Coinbase makes less money.
Note that this isn't the same as talking about the price of cryptocurrency. Typically, trading activity goes up when cryptocurrency prices rise, so rising prices are good for Coinbase. But, at the end of the day, what matters to Coinbase is the number of people trading cryptocurrencies and using digital coins to pay for goods and services.
Based on that, we're very bullish about Coinbase. The number of people in the UK who own Bitcoin jumped from 3% of the population to more than 5.3% over the past year. At the same time, more than 75% of Brits have now heard of Bitcoin. Similar trends are unfolding in the US and around the world.
As if to put an exclamation point on this trend, even Tesla announced recently that it has invested $1.5 billion in Bitcoin and plans to accept Bitcoin for payment in the next few years.
All of this doesn't mean that Bitcoin will replace cash – there are still many barriers to that happening – but it does mean that cryptocurrencies are likely to see even more investors and an increasingly large number of people using cryptocurrencies for payments. That bodes extremely well for Coinbase, as long as it can maintain its dominant position as the world's largest crypto exchange.
Coinbase did run into a few problems last year that could threaten its position. For example, users pulled out hundreds of millions of pounds from the exchange last summer over privacy concerns after Coinbase revealed it shares transaction data with financial regulators. The company also sparked outrage from some employees after it banned political activism.
In our view, these are minor problems. We think the cryptocurrency boom is only just getting started, and Coinbase is one of the only stocks that offers direct exposure to this enormous market.
Step 3: Open an Account and Deposit Funds
Ready to buy Coinbase shares? You'll need to wait until the IPO happens, but in the meantime you can get ready by setting up a brokerage account. We'll show you how to get started with eToro, which offers 0% commission trading and is likely to offer Coinbase shares as soon as they're listed on the NASDAQ.
Open an Account
To begin, head to eToro's website or download the eToro mobile app and click 'Join Now.' You can enter a new username and password to create an account, or sign in using your Google or Facebook account information.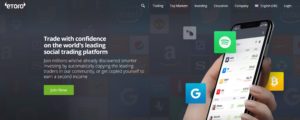 In order to comply with UK financial regulations, eToro requires you to verify your identity during the sign up process. Upload a copy of your driver's license or passport and a copy of a recent utility bill to complete this verification step.
Deposit Funds
Next, it's time to fund your account. eToro requires a minimum deposit of £160 when you open a new account. You can pay by debit or credit card, PayPal, Neteller, Skrill, or UK bank transfer.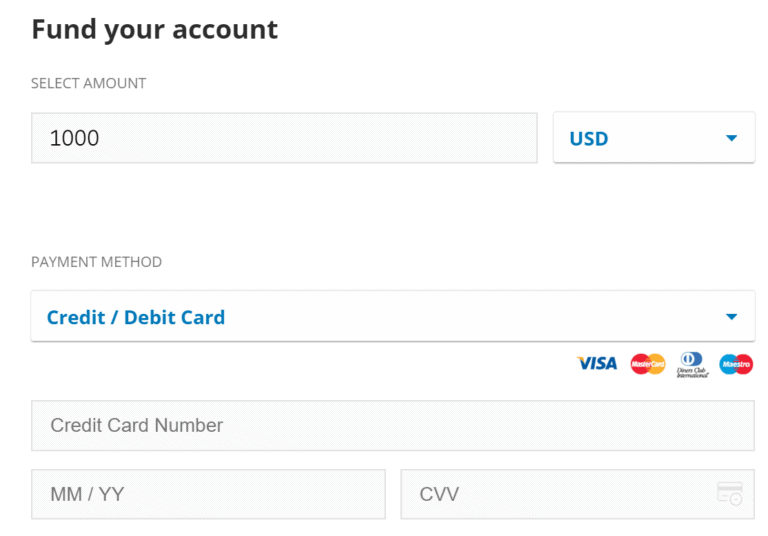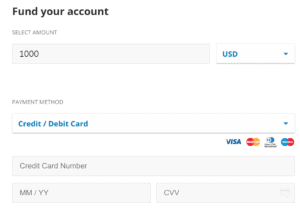 In order to buy Coinbase shares, head to your dashboard on eToro and enter 'Coinbase' in the search bar at the top of the page. If the stock doesn't appear, that means eToro hasn't started allowing trading for the shares just yet. When Coinbase does appear in the results, click 'Trade' to open a new order form.
In the order form, enter the amount you want to invest in Coinbase stock. Keep in mind that you can buy fractional shares as long as you invest at least £40. You can then select a stop loss or take profit level for your trade, and choose leverage up to 5:1 if you're trading CFDs.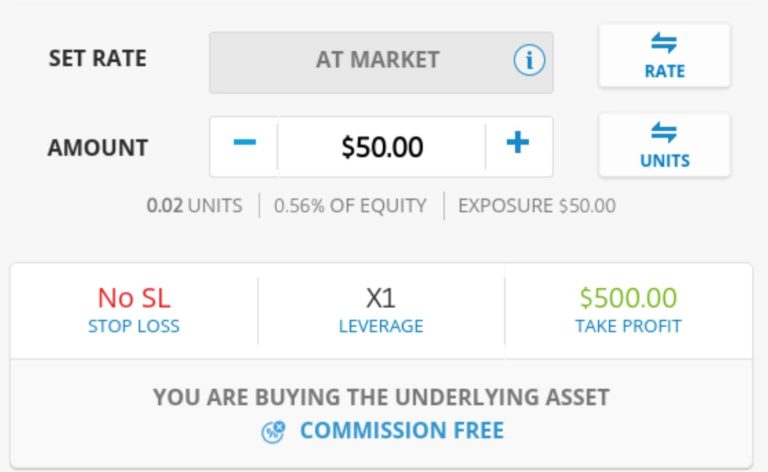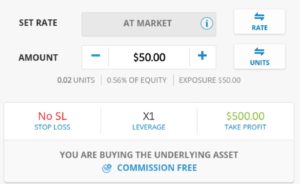 When you're ready, click 'Open Trade' to buy Coinbase shares with eToro.
When Coinbase shares hit the market, we think they're a strong buy. This company plays a dominant role in enabling the cryptocurrency boom, and it's likely to benefit as awareness of cryptocurrencies among everyday investors grows.
Moreover, Coinbase's performance is tied to trading volume, not the price of digital assets. So, we think this platform can do well even when Bitcoin and other cryptos are highly volatile.
The big question now is how much Coinbase shares will be worth once they start trading. No company is worth buying at any cost, and it's extremely difficult to figure out a proper valuation for Coinbase since it's the first cryptocurrency exchange to go public.
Be sure to closely follow price action in the first few days of trading to determine whether an equilibrium price for Coinbase shares emerges.
The Verdict
The Coinbase IPO is likely to be one of the hottest financial events of 2021. This company is the first cryptocurrency exchange to go public, and it's doing so through a direct listing instead of a traditional IPO.
As a result, expect the stock to be extremely volatile on the first day of trading. Keep your eyes open for key price levels that develop, and have a target in mind for what you think Coinbase shares are worth. We think it could be quite a lot, given the explosive growth in the cryptocurrency market.
Ready to buy Coinbase shares? Click the link below to sign up for an eToro account today!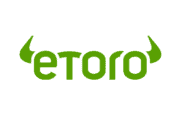 Disclaimer: 67% of retail investor accounts lose money when trading CFDs with this provider.
FAQs
[sc_fs_multi_faq headline-0="h4″ question-0="When is Coinbase holding its IPO?" answer-0="Coinbase has not yet announced a date for its IPO. The company expects to go public sometime in the spring of 2021." image-0="" headline-1="h4″ question-1="What is a direct listing?" answer-1="In a direct listing, a company lists its existing shares directly on a stock exchange without issuing new shares. The shares are sold by current employees and investors. A direct listing doesn't require underwriting by a major bank like a typical IPO does." image-1="" headline-2="h4″ question-2="How many people use Coinbase?" answer-2="Coinbase has over 43 million users from more than 100 countries, and controls more than $90 billion in client funds." image-2="" headline-3="h4″ question-3="Does Coinbase stock go up when the price of Bitcoin goes up?" answer-3="Coinbase stock is not directly tied to the price of Bitcoin. That said, Coinbase shares could rise when Bitcoin and other cryptocurrencies rise because growth in crypto means that more people are trading with exchanges like Coinbase." image-3="" headline-4="h4″ question-4="Does Coinbase make money from its crypto wallet?" answer-4="Coinbase does not charge any fees for its crypto wallet and the wallet does not generate revenue. However, by offering a wallet, Coinbase encourages users to trade on its exchange – which generates revenue from commissions and spreads." image-4="" count="5″ html="true" css_class=""]